Hi there everybody! We hope that you guys had a great time reading our previous blogs and are also utilizing our mock-up PSD files and design templates too to create artworks and campaigns for your personal and commercial projects. Earlier this week when we were working on our content list, we wanted to make sure that we keep a mix of everything that you can make the most of it while also enjoying your personal life. We are sure that you know what means so, let us get started without any further delays!
Recommended:
– – – – – – – – – – – – – – – – – – – – – – – – – – – – – – – –
400+ Free Printable Halloween Pumpkin Carving Stencils, Patterns, Designs, Templates, Faces & Ideas for UK, Canada, Australia, USA
Best Halloween Pumpkin Stencils Ever For the Year 2023, 2022, 2021, 2020, 2019, 2018, 2017, 2016, 2015, 2014, 2013, 2012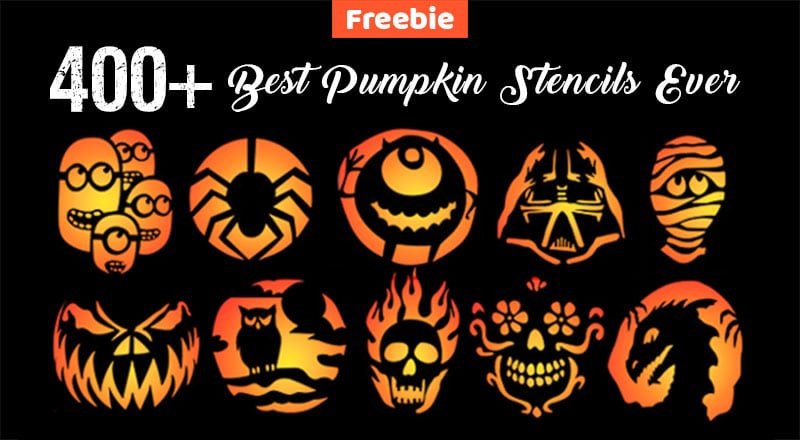 – – – – – – – – – – – – – – – – – – – – – – – – – – – – – – – –
Halloween happens to be one of the most favorite occasions for almost every kid and adult and we think that it is for the right reasons too – from getting ready in your favorite and well-thought costumes to consuming Halloween special food items and drinks to having a great time with the loved ones, this day and night bring in a lot more than just 'trick and treat'.
If you are one of our regular readers, then you would know that we share a bunch of Halloween-related blogs covering all sorts of stencils every year to help you guys with arranging fun parties for your friends, family members, and colleagues. And if you are new here then you are going to have a lot of fun because we are about to share the easy-to-follow tips and tricks to use our free scary pumpkin carving stencils for Halloween 2021. First things first; in order to make sure that all your pumpkins are carved and are carved beautifully, you will have to invest in a really good carving kit. We are suggesting that because know that it is a one-time thing and you will see how helpful it can be when used properly.
The reason why we mention getting a carving kit is that you can use it for other times too like carving vegetables and fruits when someone special is coming over for lunch or dinner or you can just use the kit to carve the stuff before Halloweens so that when it is Halloween, you know that you will be able to perfectly carve your pumpkins out. Although, we should mention here that even if you do not get to master the carving skills right away or after some time, that would be fine as well because as long as you are doing it, that's enough too.
Recommended: 100+ Painted Pumpkin Ideas
Okay so, we wanted to make sure that the element of Halloween stays intact for the adults while they organize a party for their close friends and relatives, etc. and that is why we have kept the level of scariness a bit high and we would like to say it out loud that you must make sure that if kids are coming to your party, then there is age-appropriate stuff (décor, carving) there otherwise, they will get scared or uncomfortable and the adults might have to take care of that and no one would really be able to enjoy the party, you know.
When we say scary, we don't mean to go hardcore scary with fake blood, horror movies type music, and stuff, but be creative and use things for décor and carving that complements the theme. That goes for the costumes as well but if you are throwing a party for adults only then you can experiment with different things to see how it goes. We just want you all to be careful when it comes to parties especially when you are inviting people over to your house as they might not say anything to you regarding almost anything but there are chances of them feeling a little uncomfortable or scared so, plan the whole thing in a way that people enjoy it.
Recommended 600+ Pumpkin Carving Ideas
We always create a variety of stencils for everyone so that they can pick and choose the ones that they like the most and since preferences vary from person to person; we thought to add a few less scary stencils to our collection of free scary stencils for Halloween 2021 so that you guys can go for a middle ground if things get too complicated to decide. So, from witches and haunted buildings to scary minions and one-eyed monsters, we have also included the old yet amazing Jack-o'-Lanterns that we all love and there has to be at least one of them somewhere at your house on the night of Halloween.
Recommended: 25+ Easy Pumpkin Carving Ideas 2020
You can also go for the intricate ones given that you have some extra time for that or allow yourself to be creative and you will see that you are not only having fun but you are also getting towards your goal of creating beautifully carved pumpkins as well. On that note; we would say goodbye to you guys so that you can get your hands on our free scary pumpkin carving stencils for Halloween 2021 and don't forget to share our blog with your loved ones as well.
– – – – – – – – – – – – – – – – – – – – – – – – – – – – – – – – – – – – – – – – –
Don't miss out on these cool Halloween freebies:
– – – – – – – – – – – – – – – – – – – – – – – – – – – – – – – – – – – – – – – – –
Free Scary Pumpkin Carving Stencils for Halloween 2021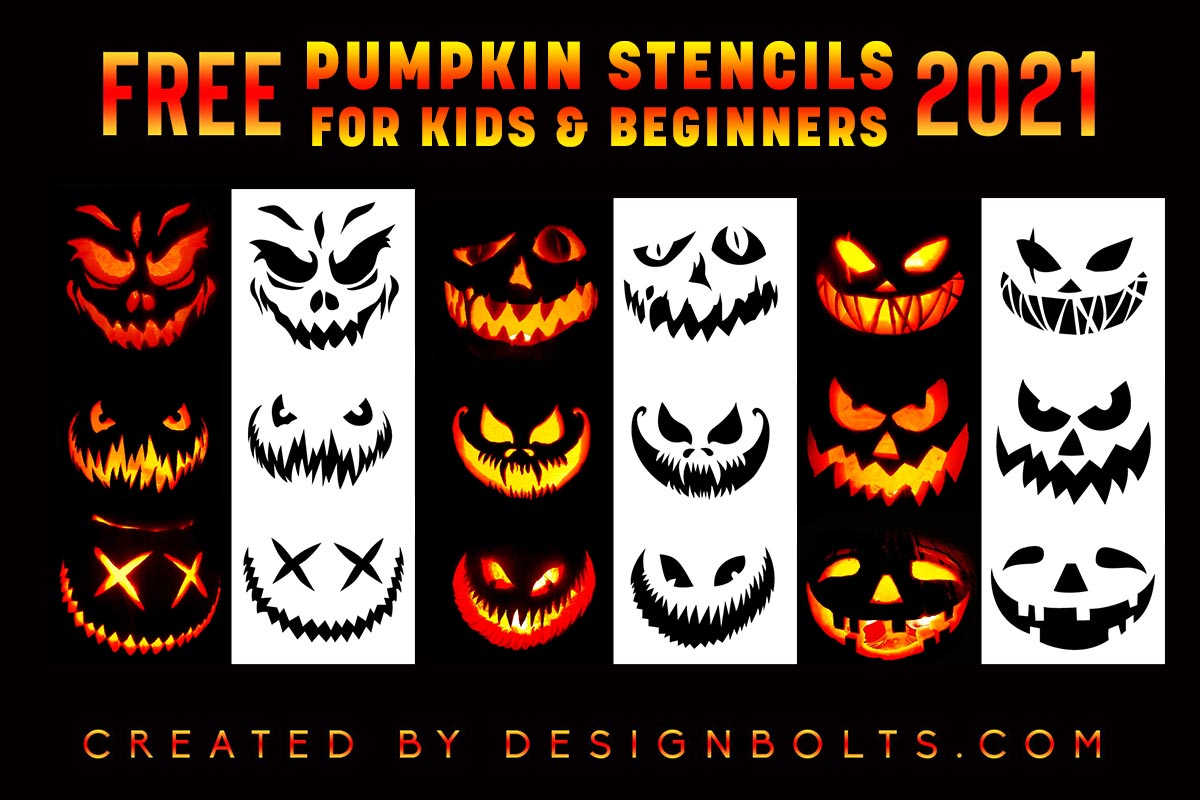 1. Free Scary Pumpkin Carving Stencil 2021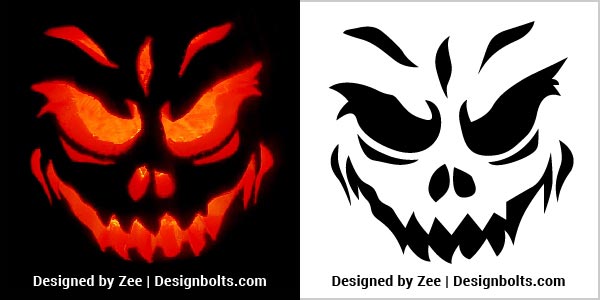 Download Stencil 1
2. Free Scary Pumpkin Carving Stencil 2021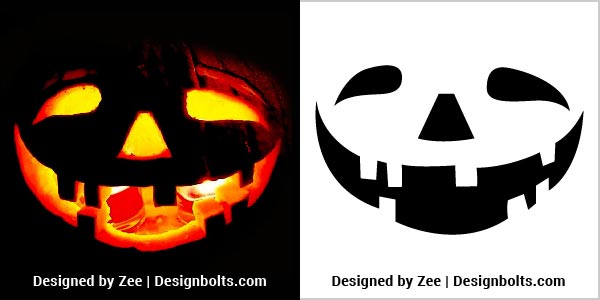 Download Stencil 2
3. Free Scary Pumpkin Carving Stencil 2021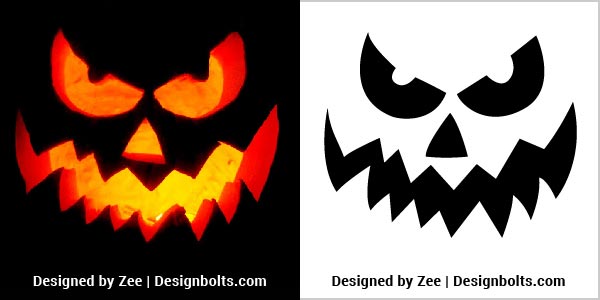 Download Stencil 3
4. Free Scary Pumpkin Carving Stencil 2021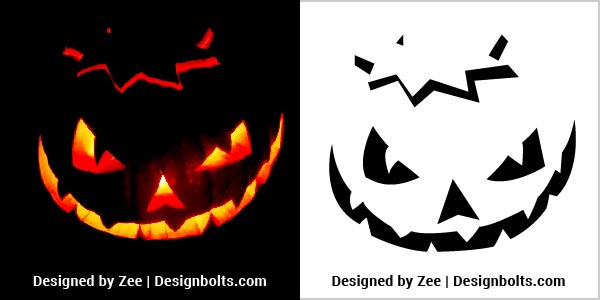 Download Stencil 4
5. Free Scary Pumpkin Carving Stencil 2021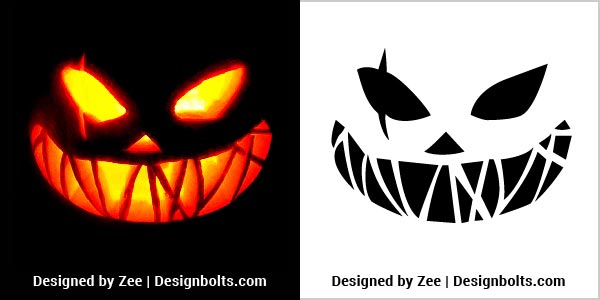 Download Stencil 5
6. Free Scary Pumpkin Carving Stencil 2021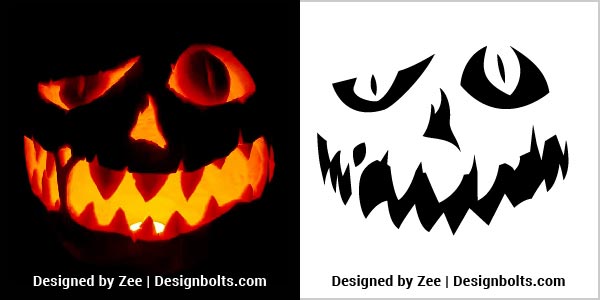 Download Stencil 6
7. Free Scary Pumpkin Carving Stencil 2021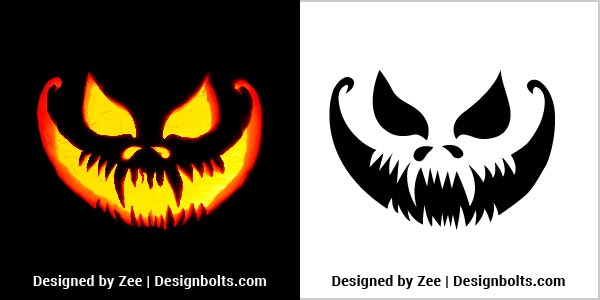 Download Stencil 7
8. Free Scary Pumpkin Carving Stencil 2021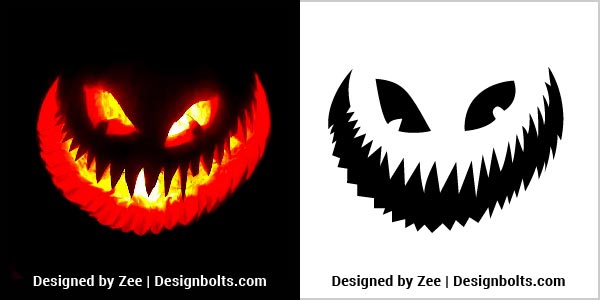 Download Stencil 8
9. Free Scary Pumpkin Carving Stencil 2021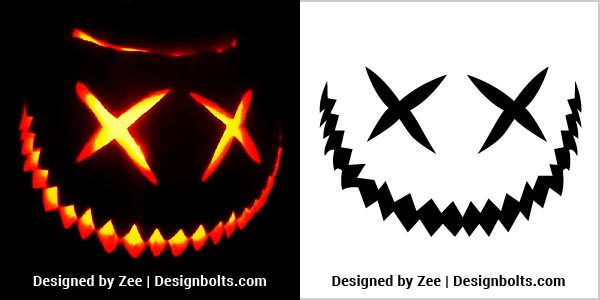 Download Stencil 9
10. Free Scary Pumpkin Carving Stencil 2021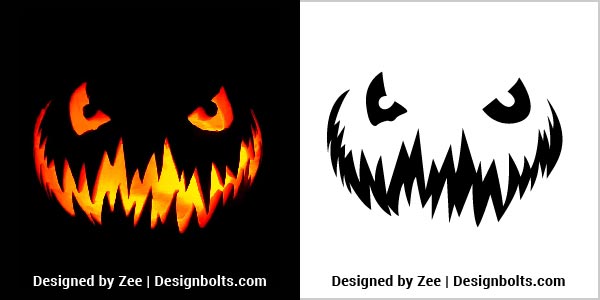 Download Stencil 10
Latest Halloween Pumpkin Carving Stencils 2022, 2021, 2020, 2019, 2018, 2017, 2016, 2015, 2014, 2013, 2012 to Carve: