Hello there everybody! We hope that you all are keeping safe and that our free mock-up PSD files and design ideas are helping you get done with your projects in style too. Earlier this week when we were working on our content list, we wanted to make sure that we don't bore you (ah, yes!) and to make that happen, we have decided to share this extensive and super useful collection of not just 10 or 20 or even 30 but 50 best and below $50 Bluetooth speakers that you must check out and also buy in 2021 so, let's get started!
Bluetooth speakers are best for those people who love to listen to their favorite music when they are indoors and when they are hanging out with friends as well as when they are studying or working too. That is how a lot of people make sure to enjoy even when they are alone, but it is important for us to share this here that Bluetooth speakers are also great for people who like to communicate well with their audiences during presentations. Bluetooth speakers are portable, usually light weight and you can take them to literally anywhere to get your things done in style.
Although, everyone has their preferences when it comes to buying electronics and gadgets etc. but we would love to share a couple of pointers that you must keep in mind before you go purchase Bluetooth speakers for yourself, for a friend to surprise them on their birthday or even for official purposes as well. Keep reading the blog and we can bet that you will be able to make an informed decision once you have done reading it.
First things first; portability is the main reason why you are getting the Bluetooth speaker, right? But what also matters is you being able to use it without having to worry about it and by the way; that also includes the charging wire as well. Try not to settle for a wire that it too short to connect the speaker with the electric switch otherwise, it can make the wire lose its strength. In addition to that; your first priority is to look for a Bluetooth speaker that has a rechargeable battery with a good run time otherwise what's the point, you know.
Okay so, you are partying with your family members, friends and colleagues and suddenly it starts to rain, your first instinct would be to run towards your Bluetooth speakers and save them, right? How about you purchase a speaker that is water-resistant, hmm? So that you never have to stop partying – everyone is enjoying the music while it drizzles, and the party does not stop. Bluetooth speakers are best for pool parties as well and you can surely take them to the nearest beach too without having to worry about your precious speakers getting wet.
Recommended: 10 Best Wireless Bluetooth Headsets / Headphones / Earphones / Earpieces
Now companies have also started to manufacture and produce Bluetooth speakers that are durable – not only during extreme weather conditions but also when some time has passed and even if they do not look new but they have survived the wear and tear, you know. That is like an investment that should not make you regret it and we can bet that it will become slightly difficult for you to decide which Bluetooth speaker to get because all of them offer stunning features and value for money. But the most interesting feature that is being offered in latest Bluetooth speakers is that you can actually enjoy visual effects with them too. Imagine you are at a party, and there are empty walls that can be (and must be) utilized for effects like lighting as well as water dancing. Yes, you read that right and we can tell that you must be thinking about to get such Bluetooth speakers because frankly speaking not everyone likes to spend money on devices and electronics frequently so, when you are making an investment, it should come with all things great, right?
And that is all from our end today, you guys! We hope that you had a great time reading this blog and will also purchase at least one Bluetooth speaker from this list of 50 best and $50 speakers. When you do, feel free to share the blog with your loved ones and colleagues as well so that they can purchase something useful for themselves too. And while you are at it, know that we would love to hear your shopping journey and how you liked this blog so do share your feedback with us as per your convenience.
We will see you guys next time with something even more fun and exciting, until then keep reading our blogs and keep sharing them within your personal and professional circles.
50 Best Below $50 Bluetooth Bass Speakers To Buy in 2021
1. Bluetooth Portable Speaker with Louder Volume, Crystal Clear Stereo Sound, Rich Bass & 100 Foot Wireless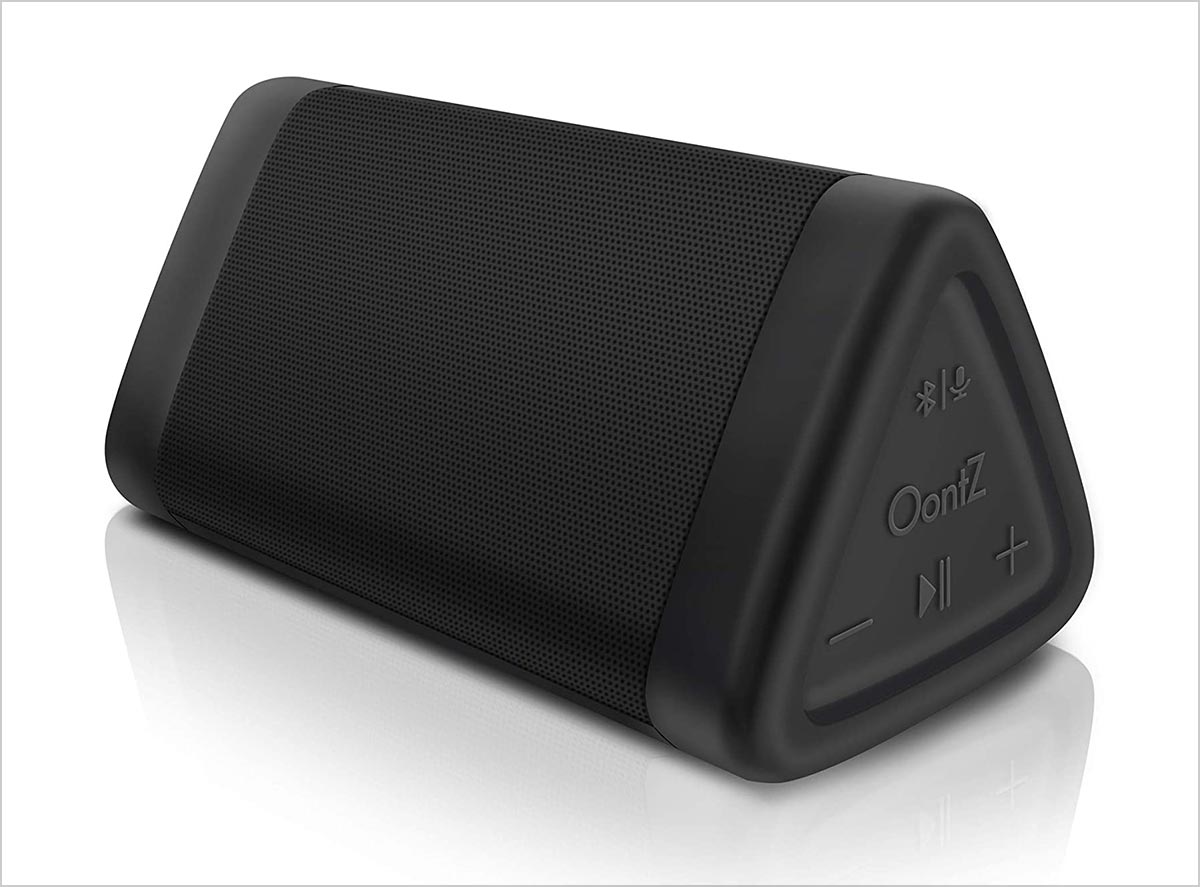 2. Ortizan Portable Bluetooth Speaker with IPX7 Waterproof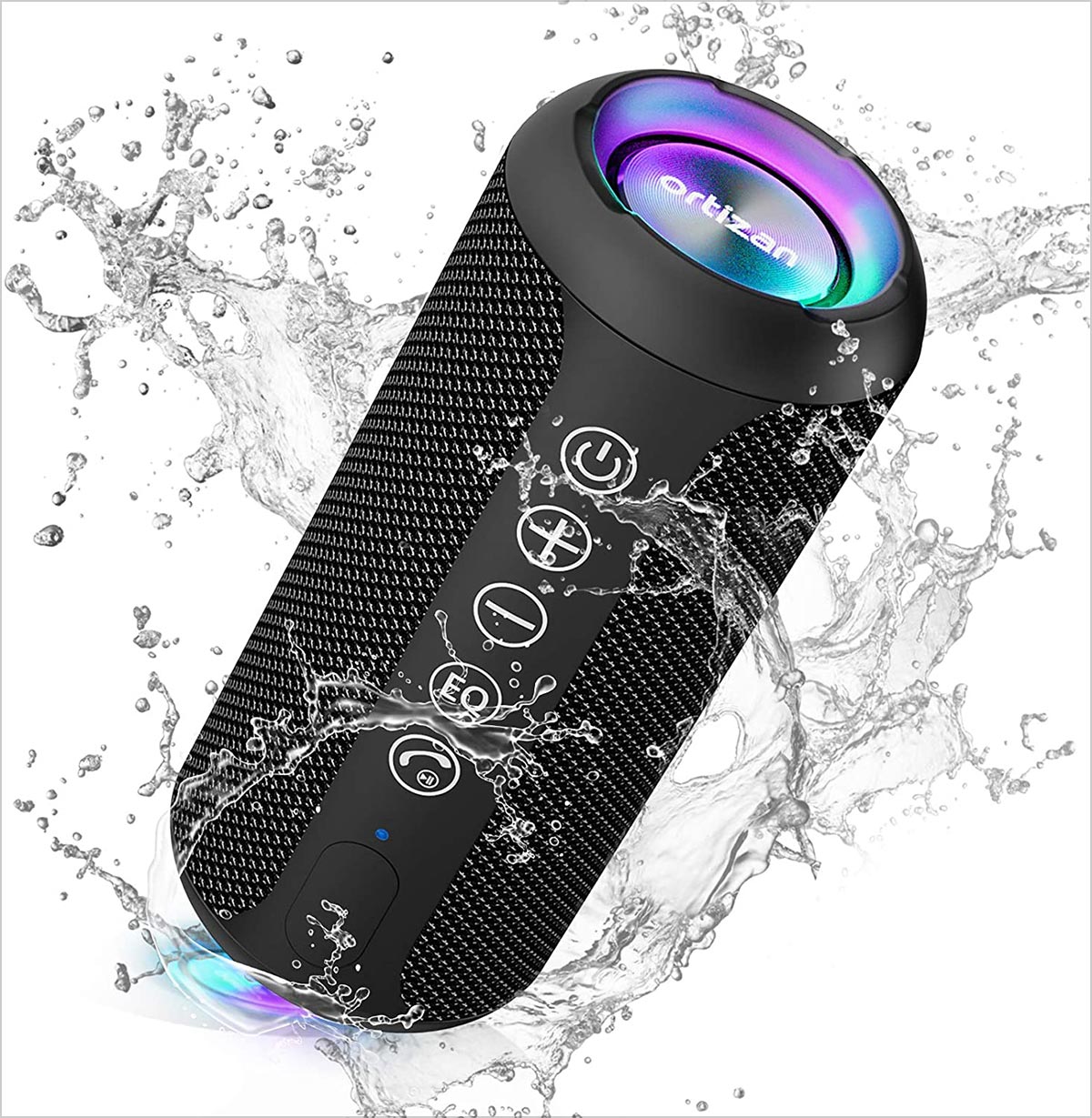 3. Dual Pairing Waterproof MusiBaby Speaker for Outdoor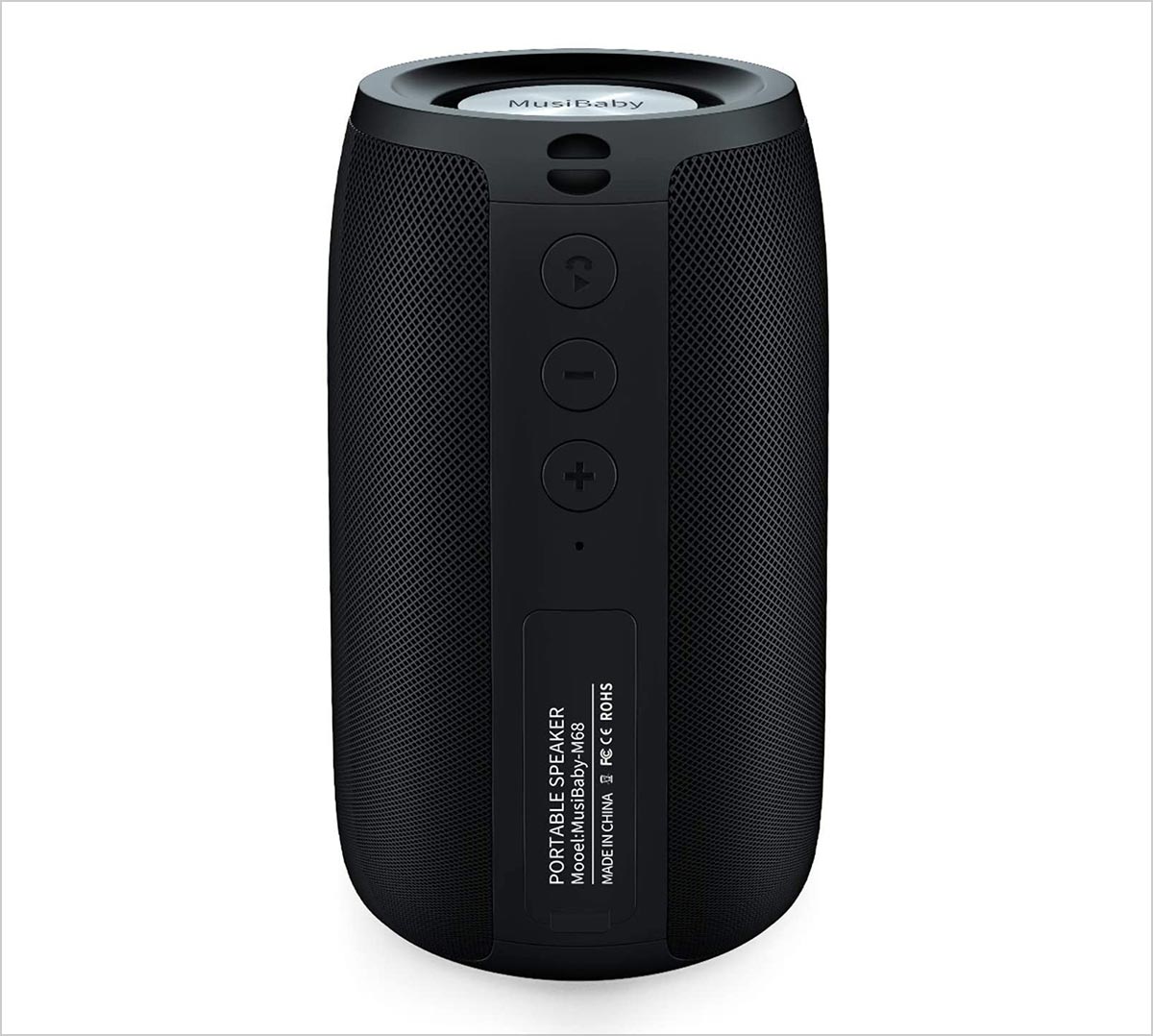 4. JBL CLIP 3 – Waterproof Portable Bluetooth Speaker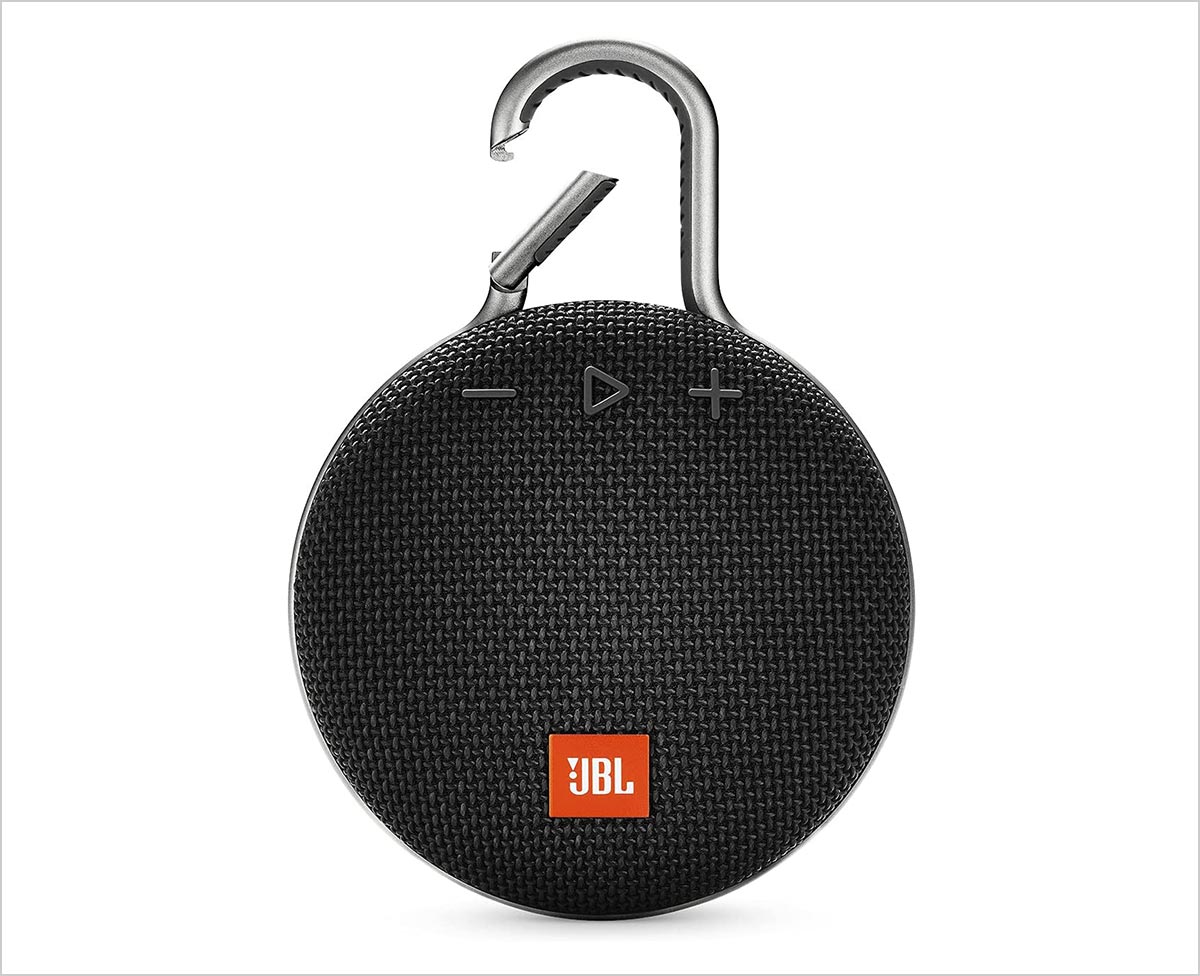 5. Bluetooth Speaker X5 Pro-Portable Wireless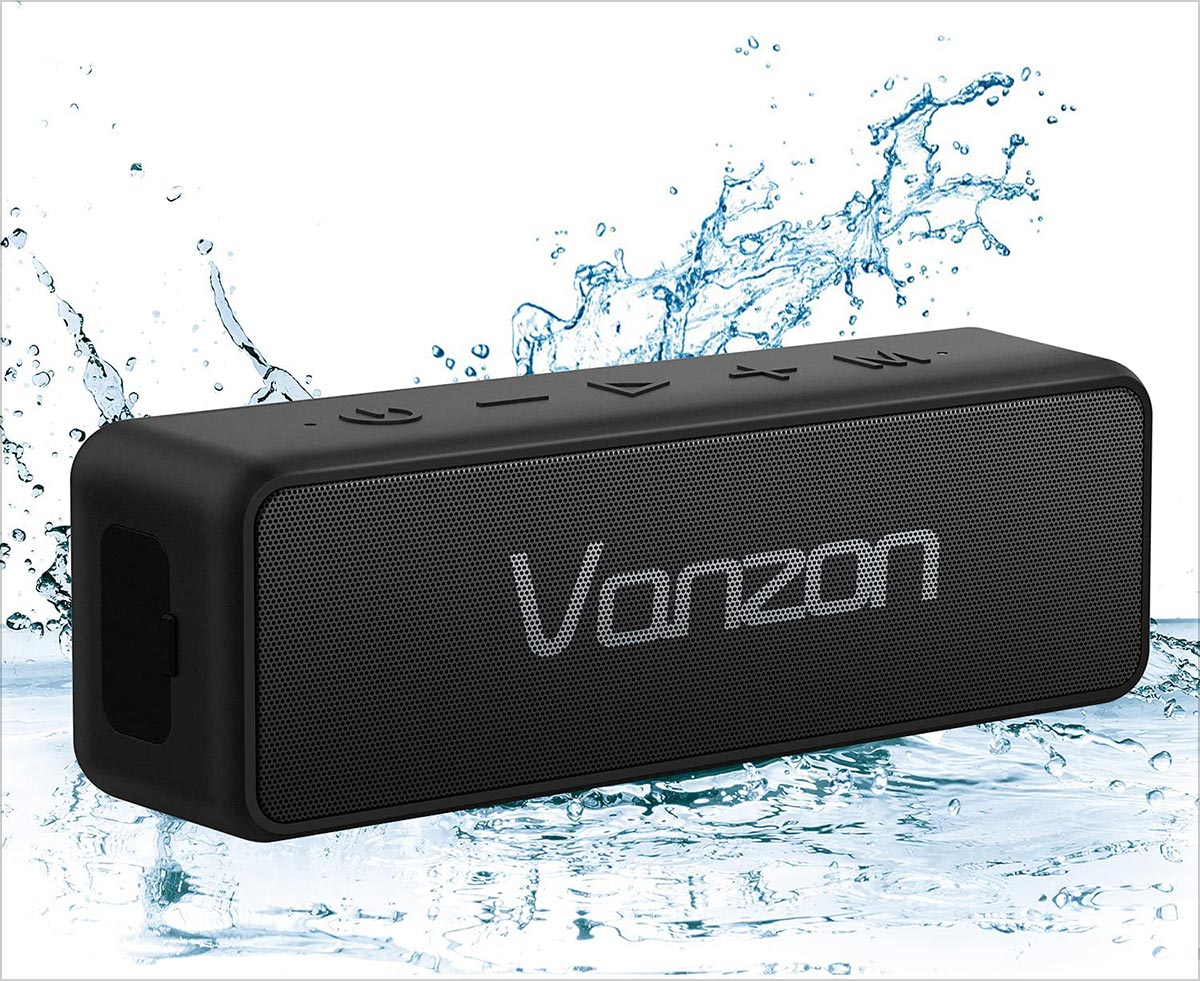 6. Bluetooth Speaker with 20W Stereo Sound, Active Extra Bass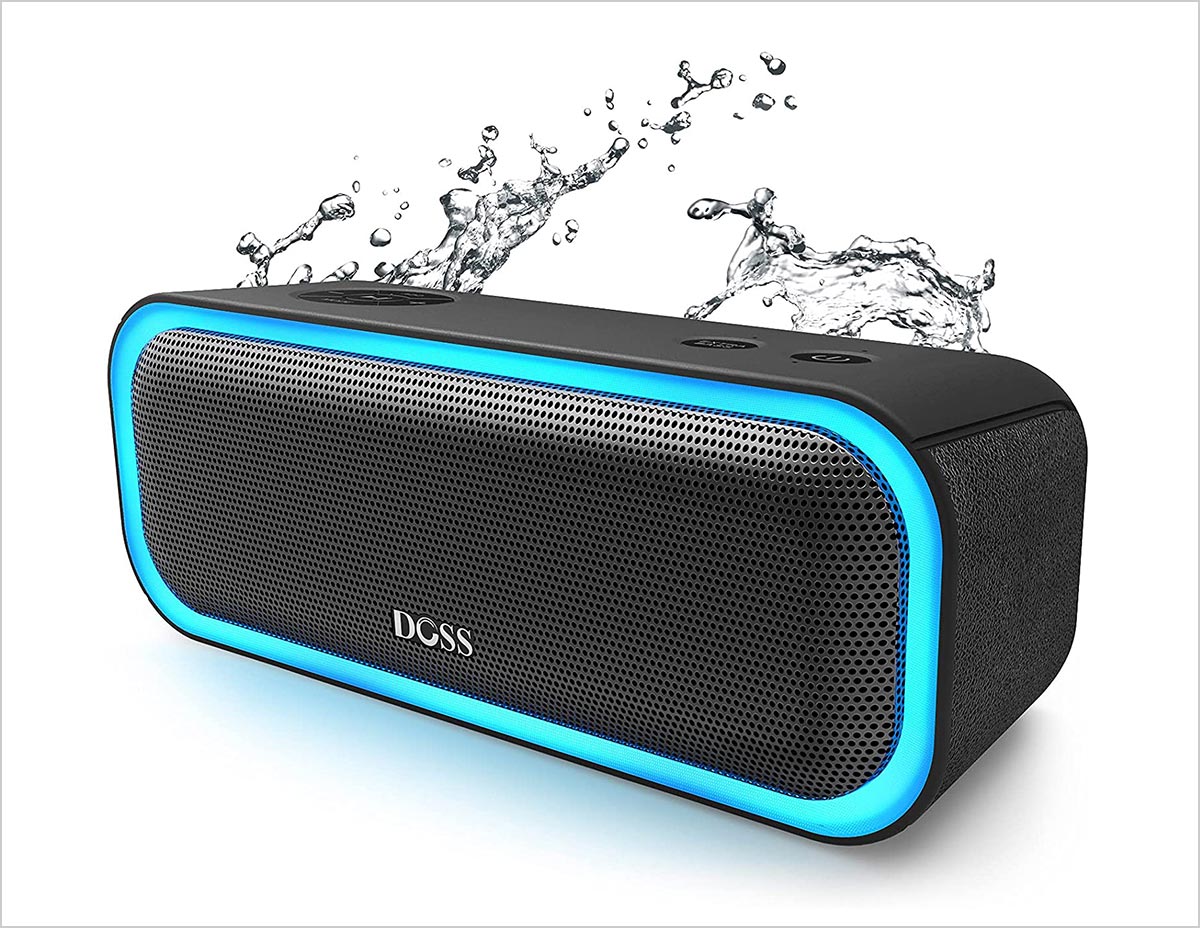 7. Portable Wireless Bluetooth Speakers with 12W HD Sound and Bass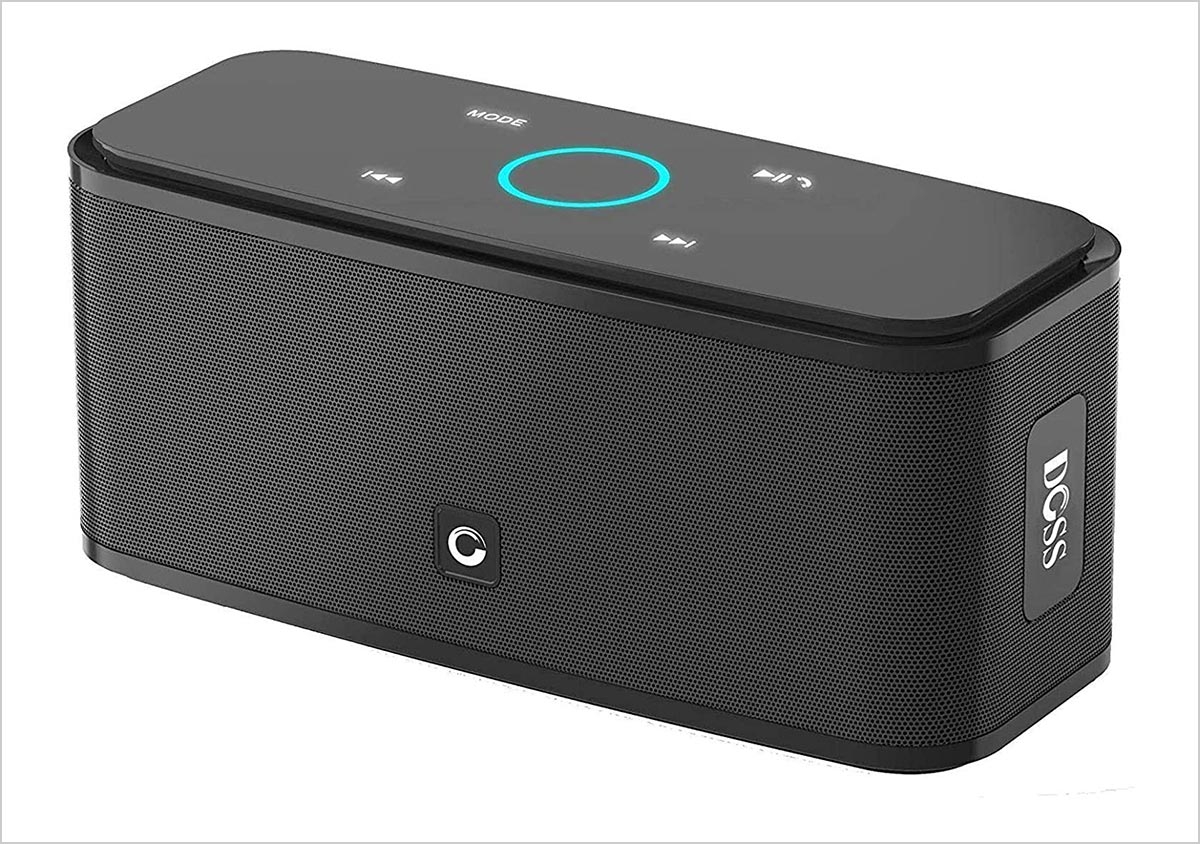 8. Bluetooth Speaker with Bass+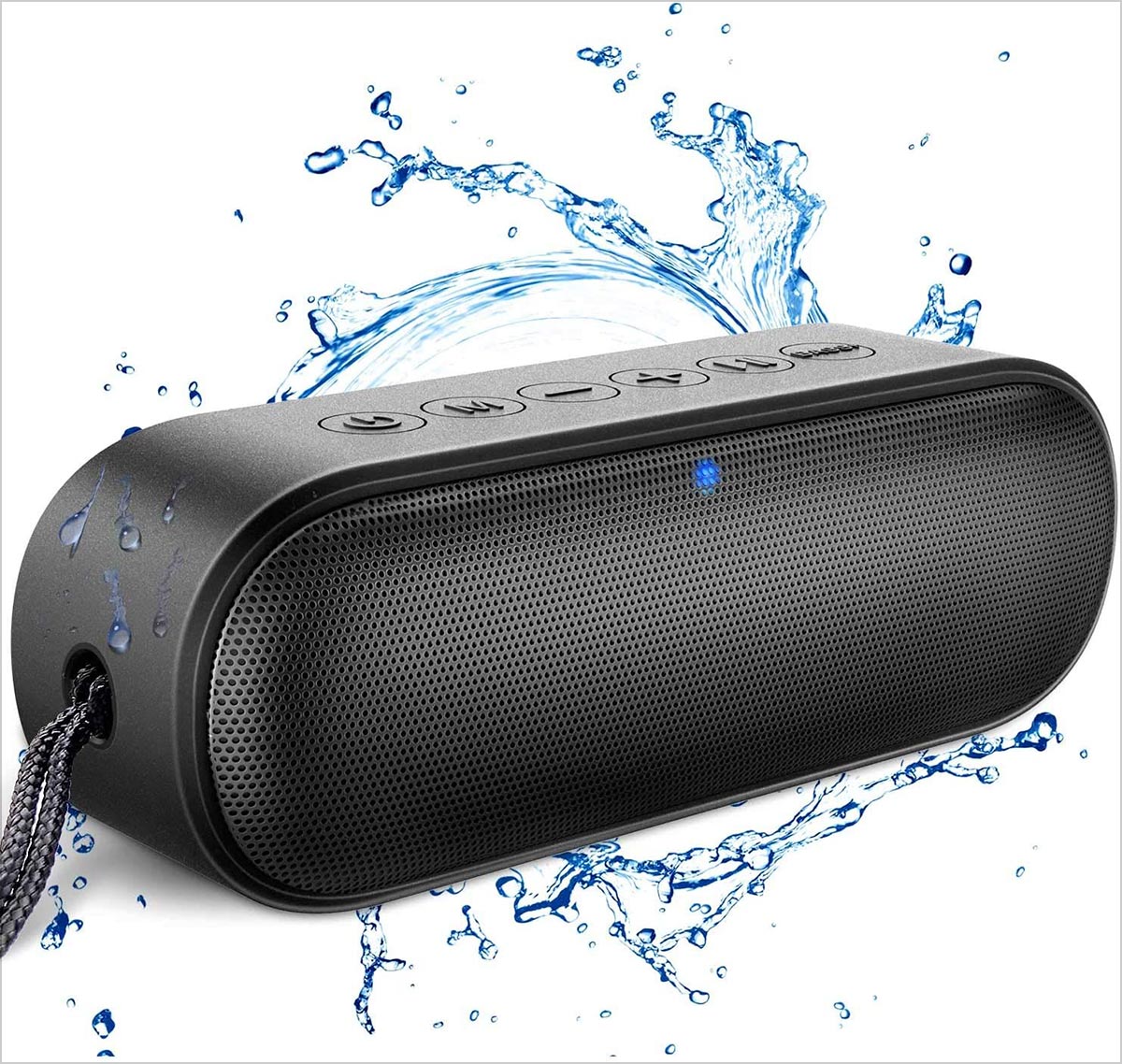 9. Portable Speaker with 20 Hours Playtime Superior Sound for Camping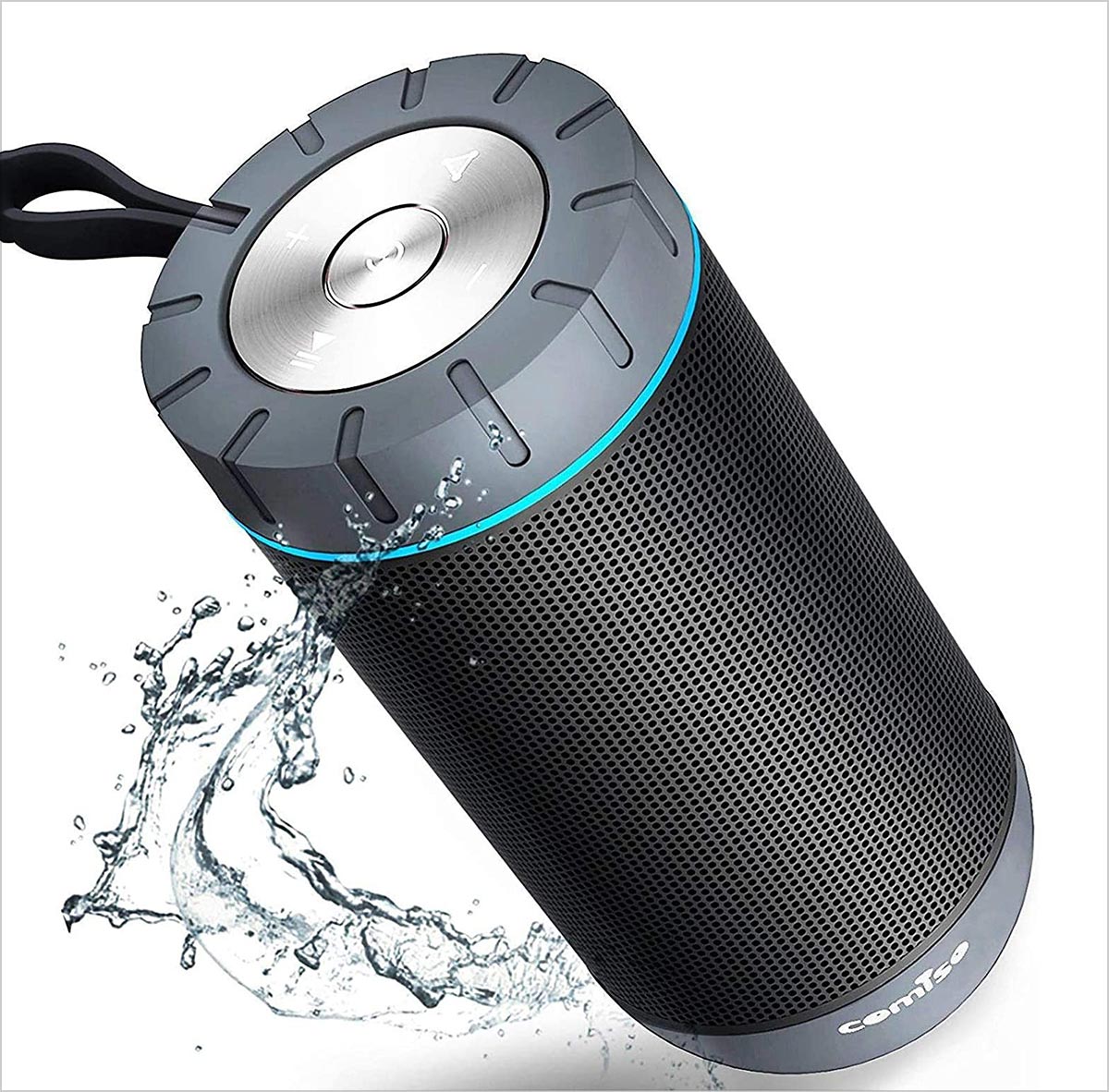 10. RIENOK Portable Bluetooth Speaker 30W Dual Pairing True Wireless Stereo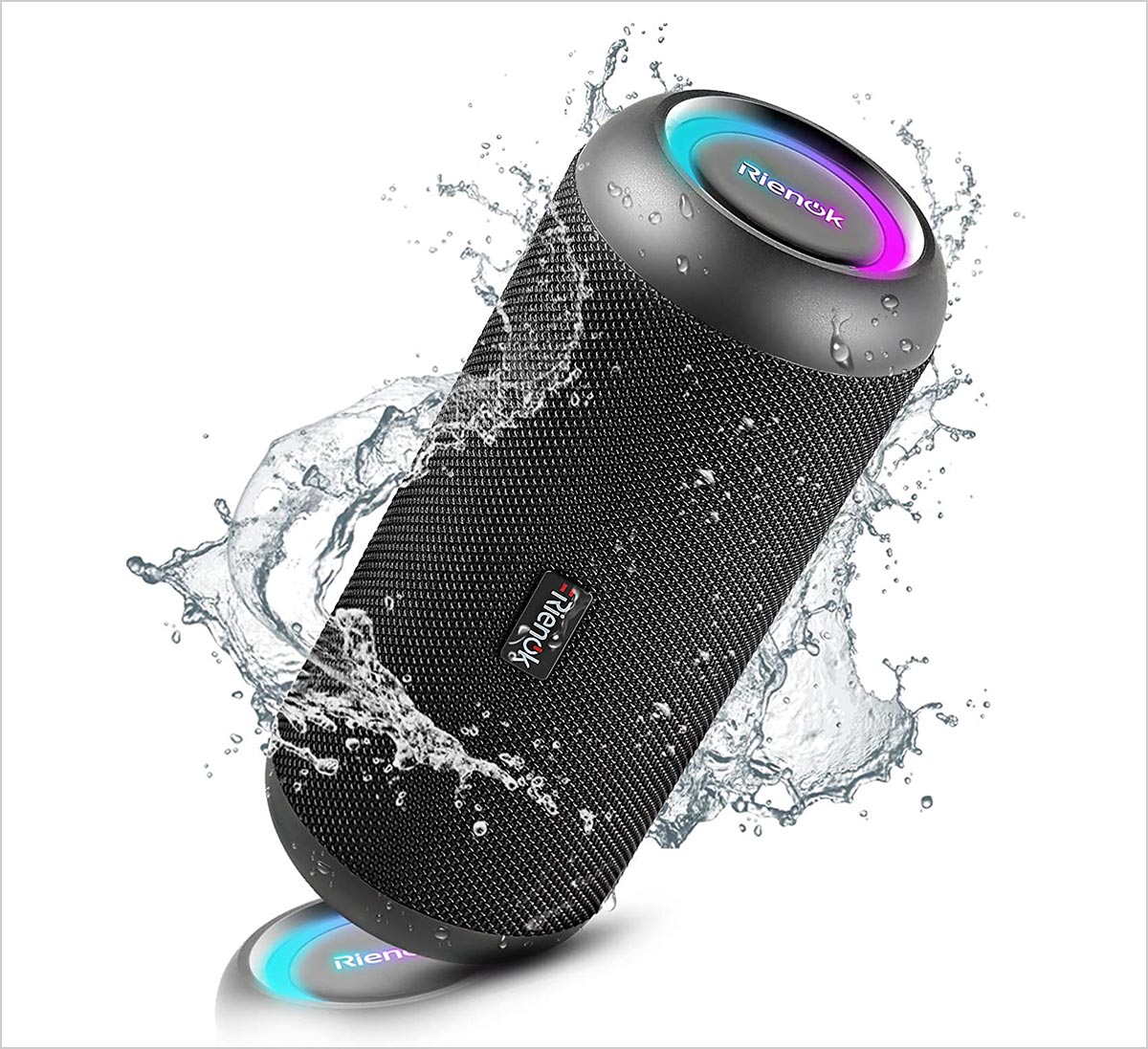 11. Borvin-H2 Splash Resistant Super Portable Bluetooth Speaker, Super Loud with Strong Bass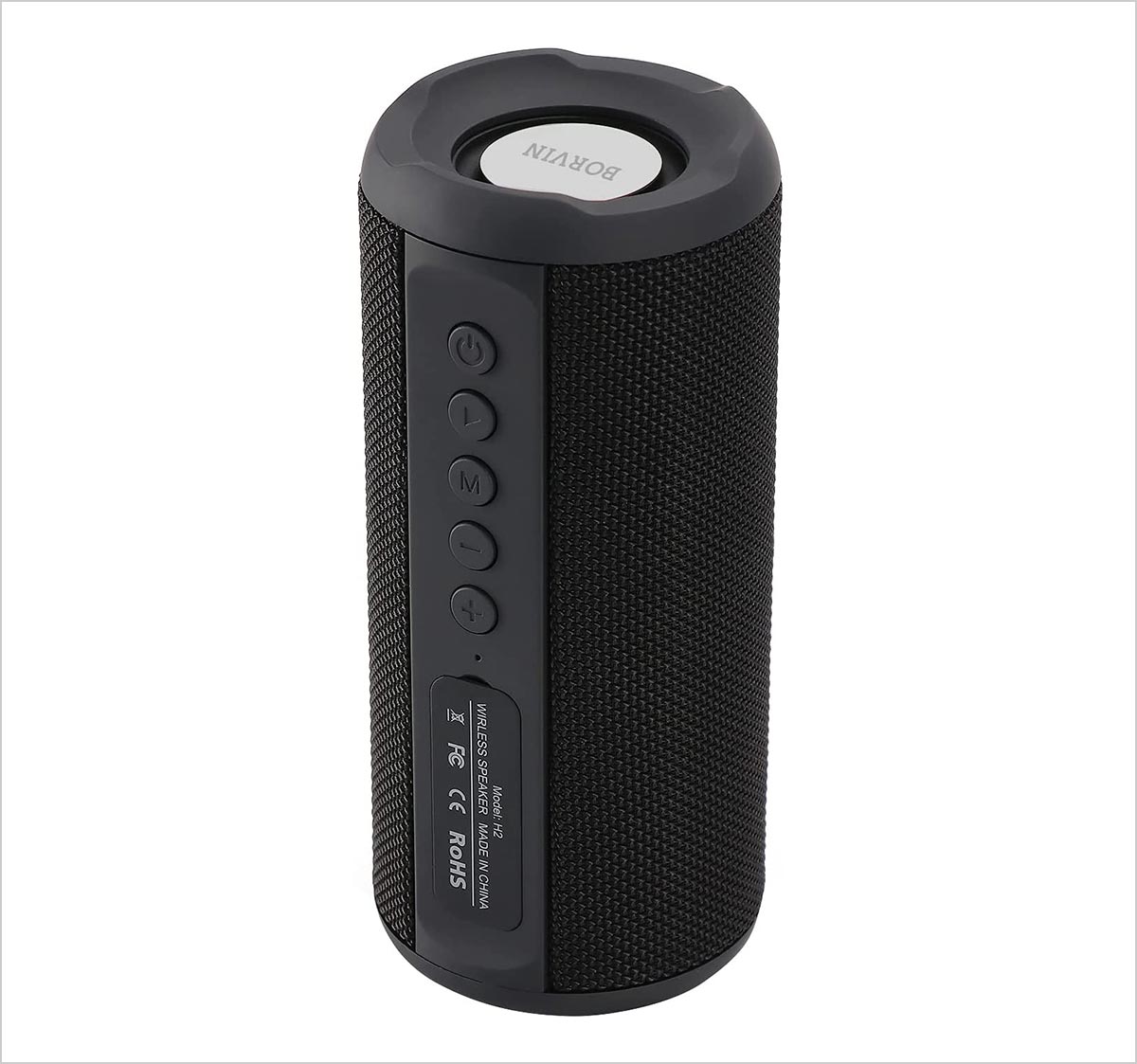 12. MusiBaby M71 Speaker, Outdoor, Waterproof, Portable Wireless Bluetooth Speakers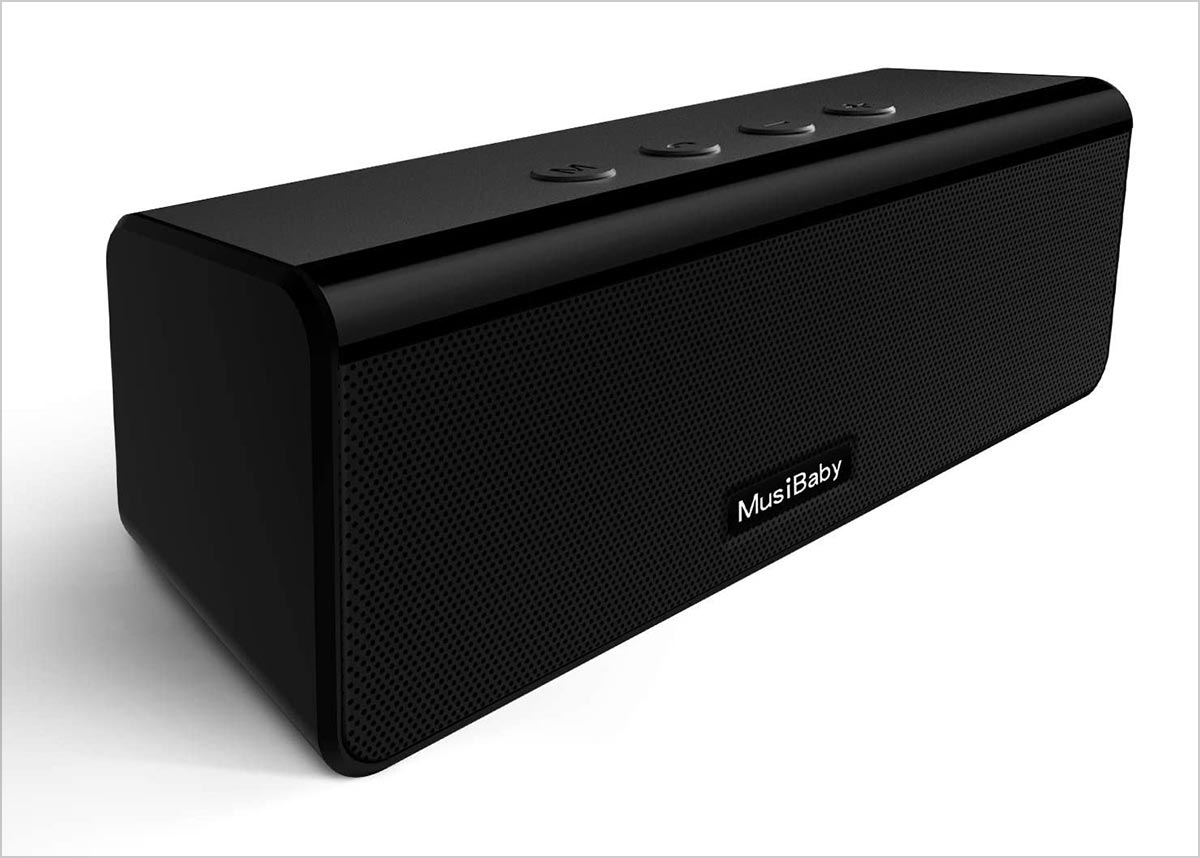 13. Bluetooth Speaker, 40W (60W Peak) Portable Wireless Speaker with Colorful Lights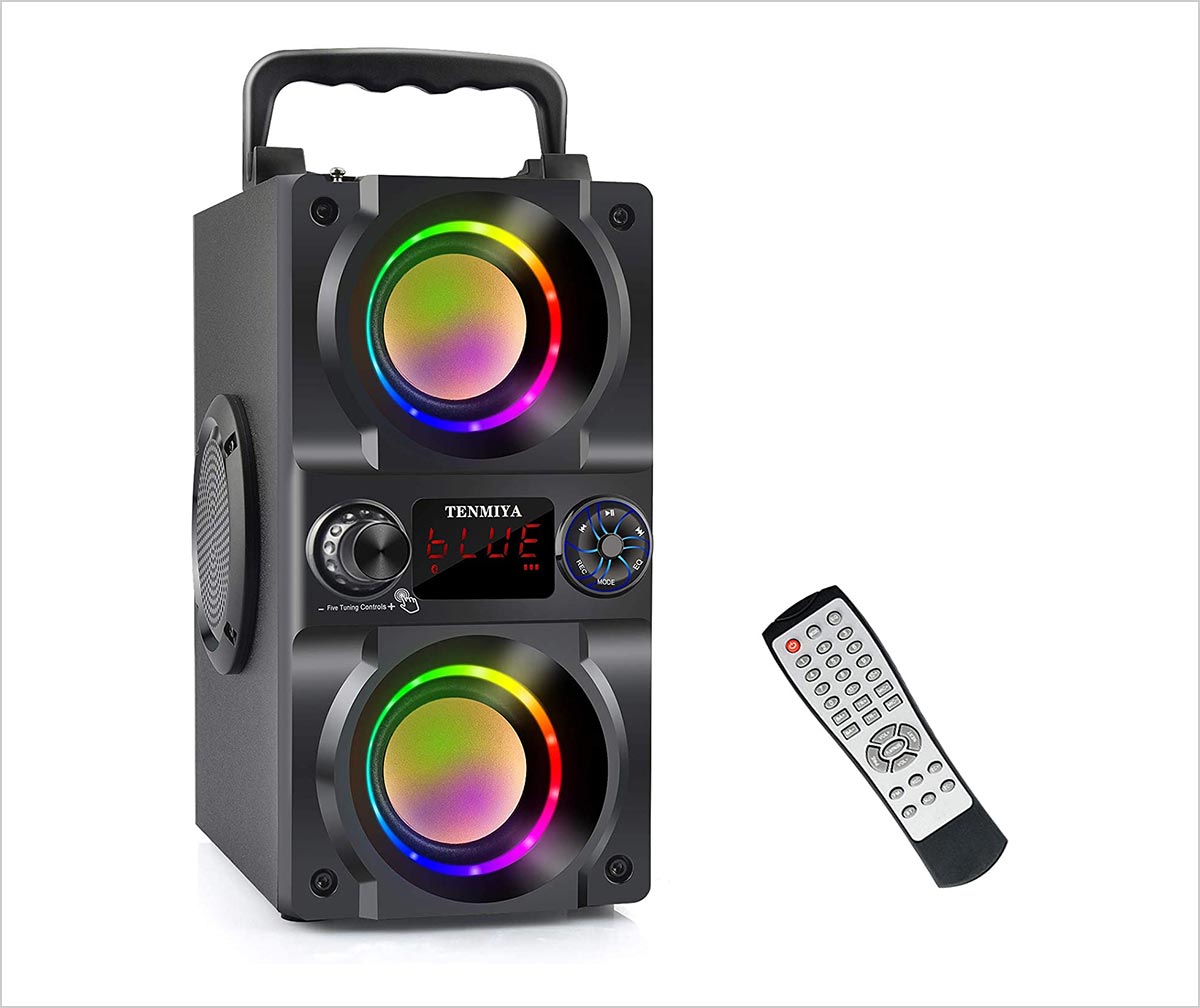 14. Zamkol Bluetooth Speaker, 24W Speakers Bluetooth Wireless with Deep Bass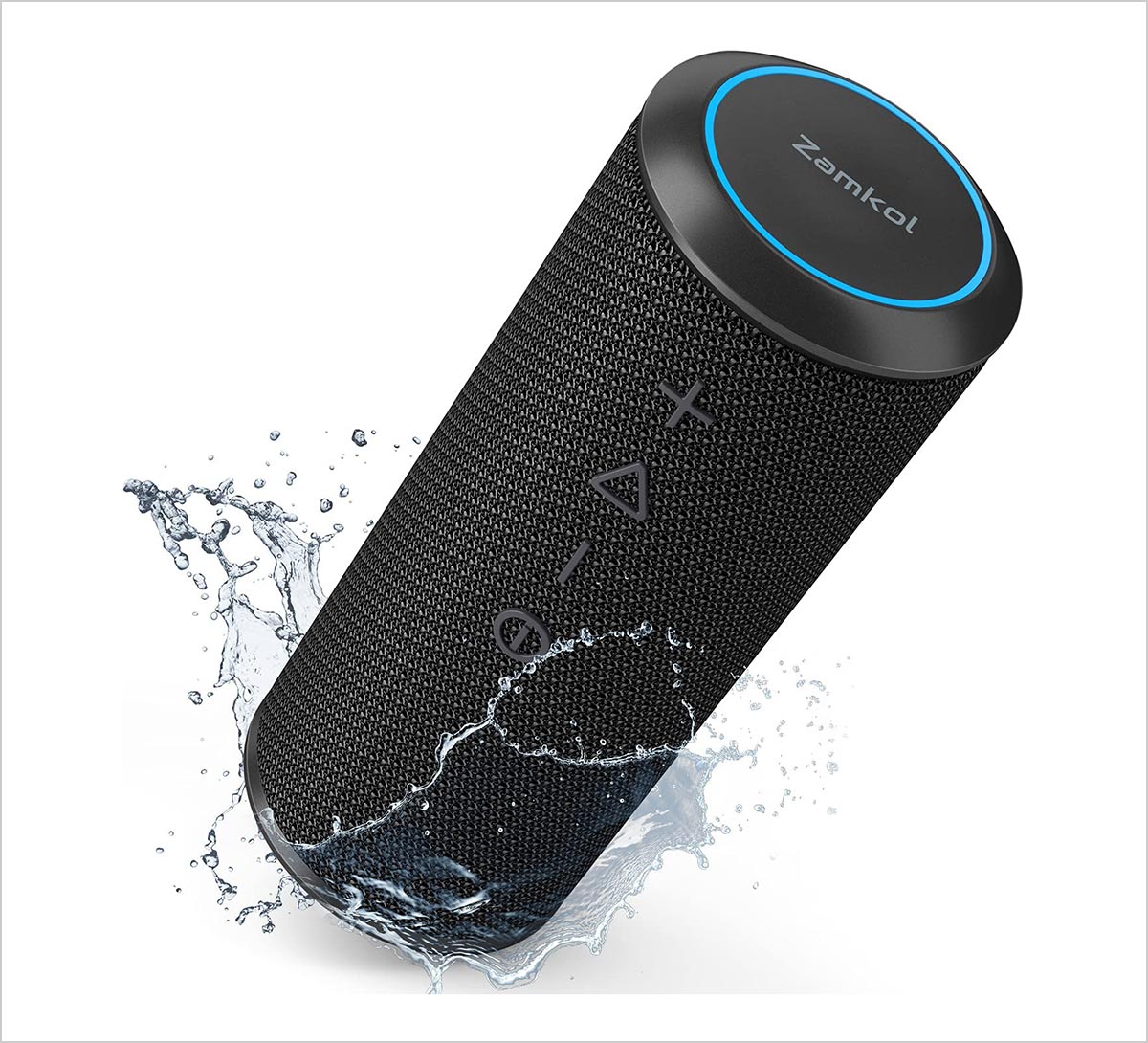 15. Bluetooth Speakers, Wireless Speaker with Impressive Sound, Booming Bass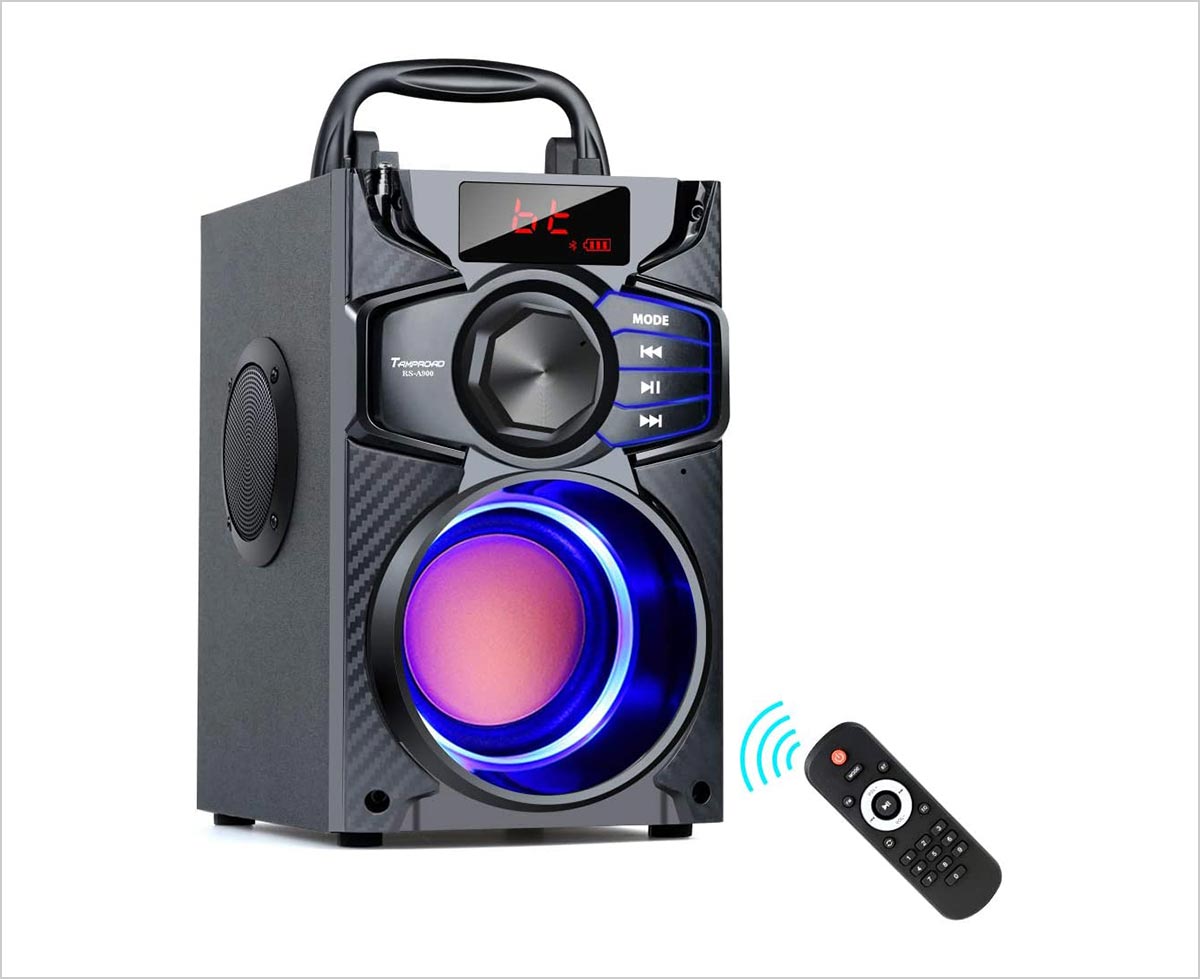 16. Bluetooth Speaker, Portable Bluetooth Speaker,30W Stereo Sound and Deep Bass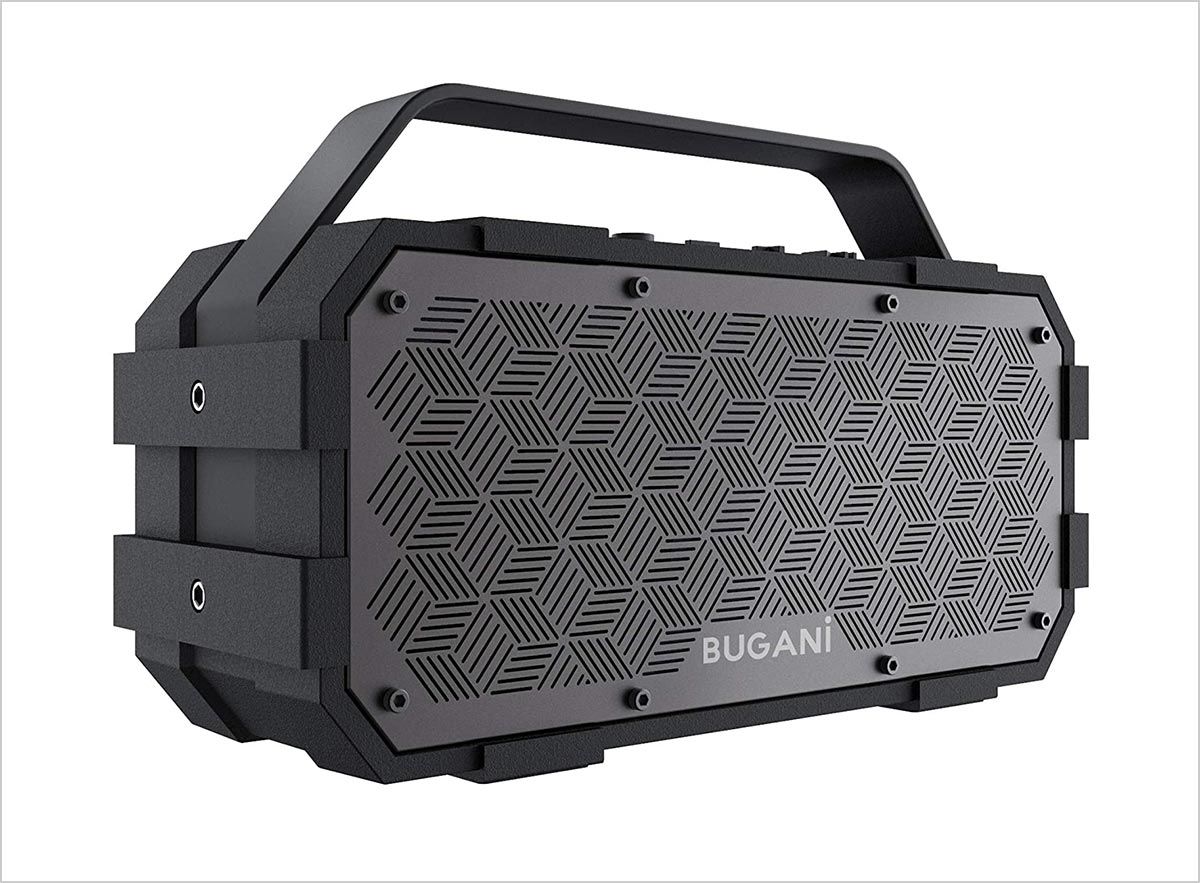 17. EDUPLINK Portable Bluetooth Speaker Waterproof IPX7 Wireless Speaker with 20W Louder Stereo Sound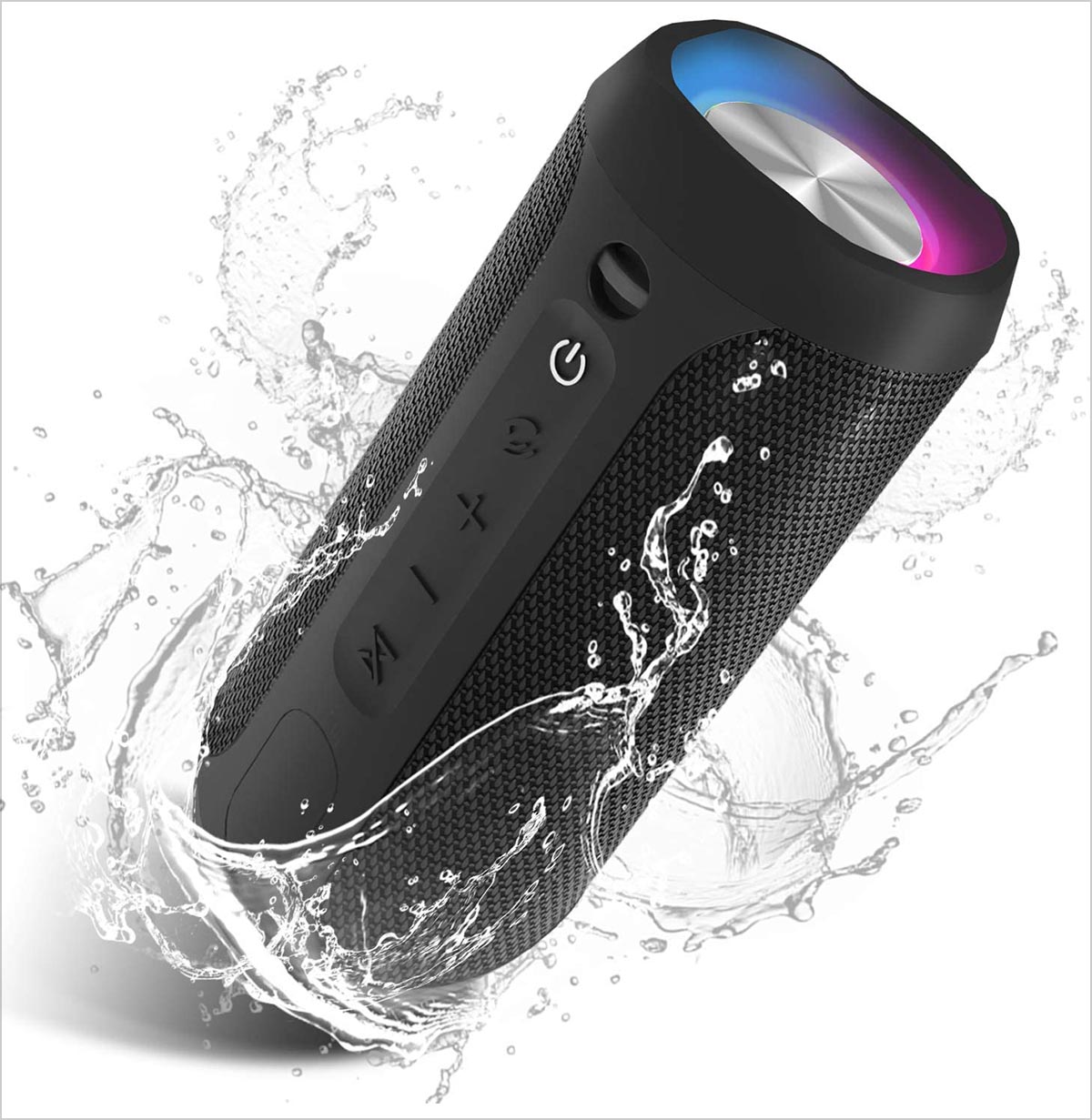 18. Oraolo Bluetooth Speaker, M91Portable Bluetooth Speakers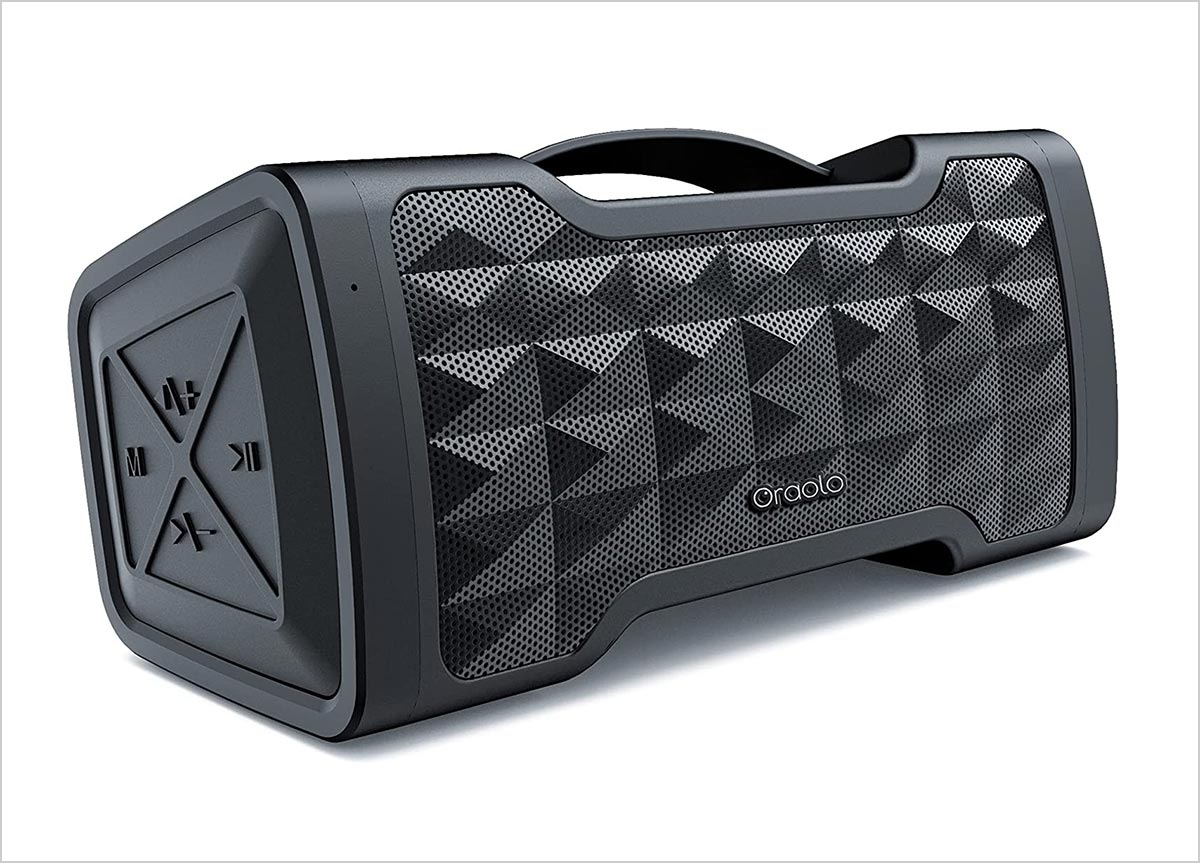 19. TBI Pro Powerful 20W Bluetooth Speaker – Model 2021 – IPX7 Waterproof – 24 Hours Battery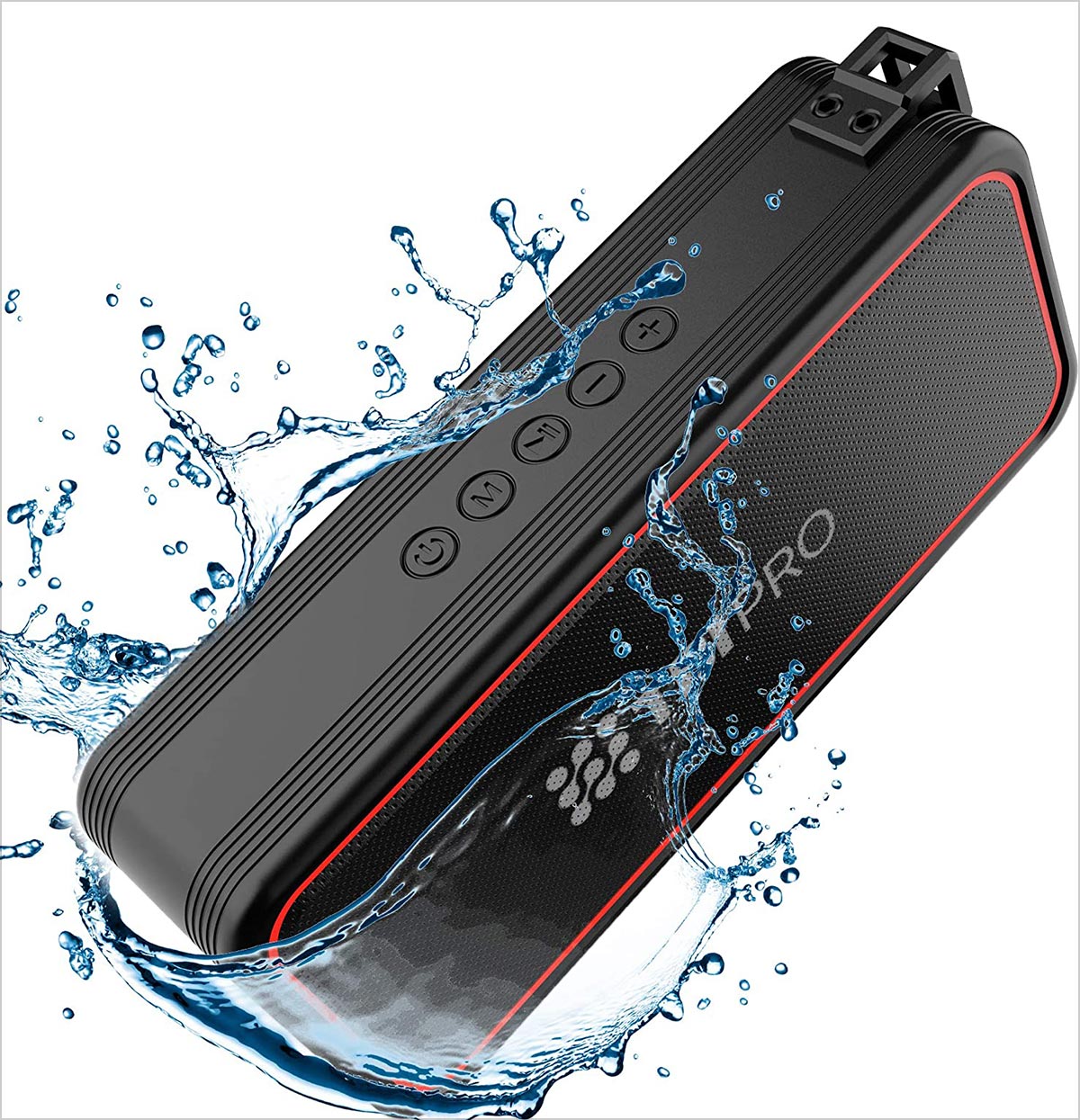 20. Portable Bluetooth Speaker SANAG Bluetooth 5 Dual Pairing Loud Wireless Mini Speaker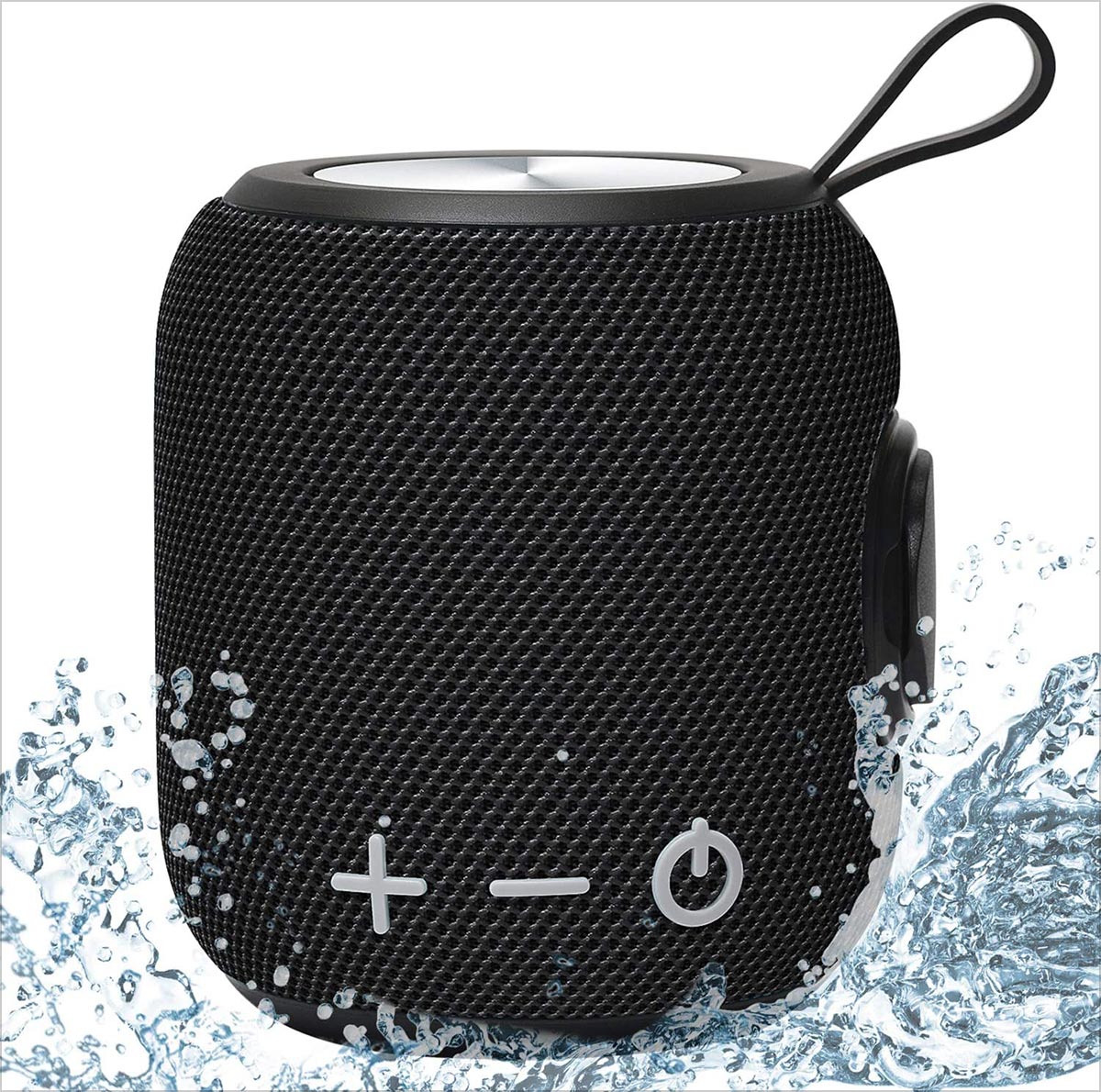 21. Bluetooth Speaker, Portable Bluetooth Speakers with Subwoofer Wireless Stereo Sound Rich Bass Speakers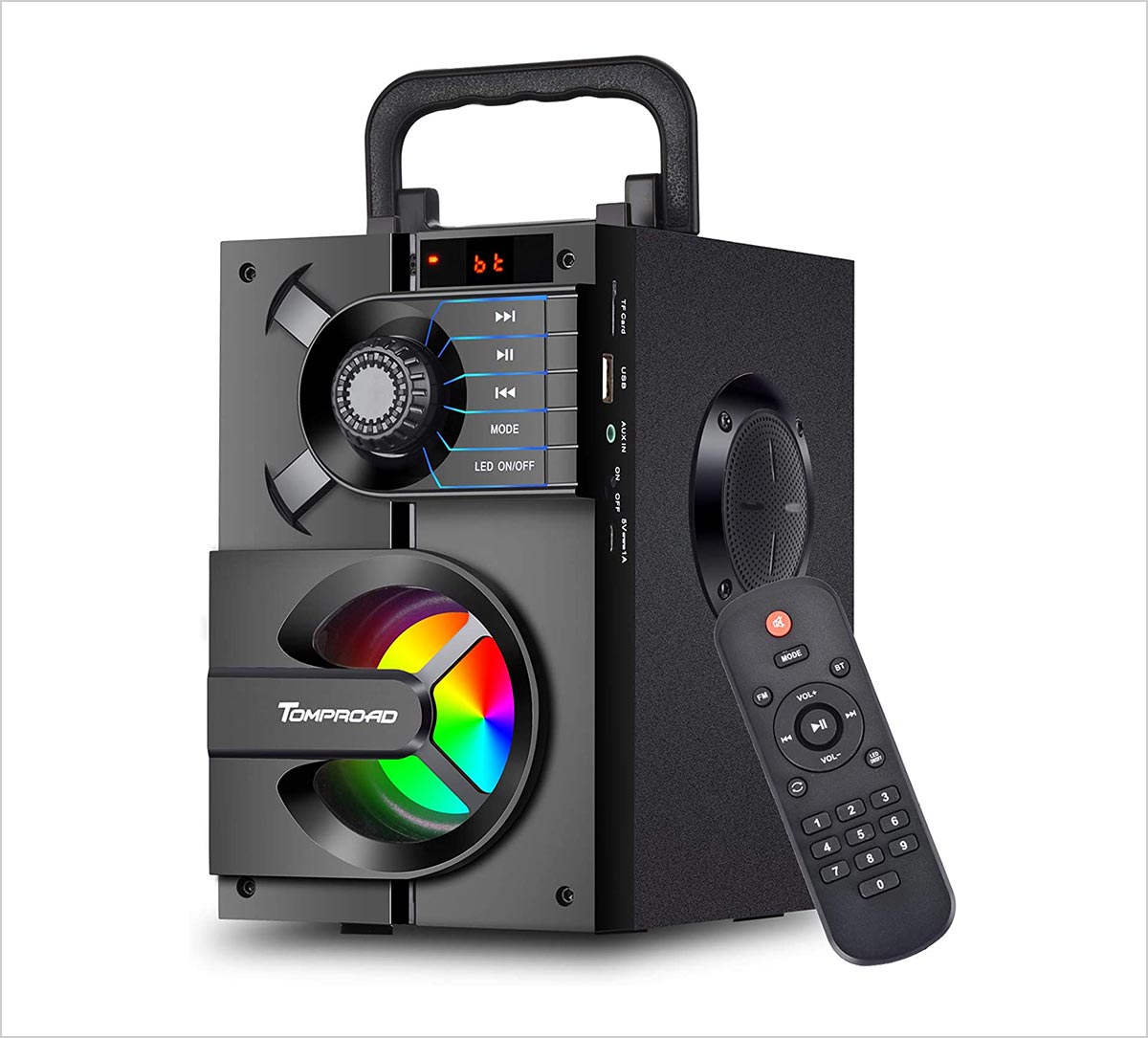 22. Wireless Portable Bluetooth Boombox Speaker – 100 Watt Rechargeable Boom Box Speaker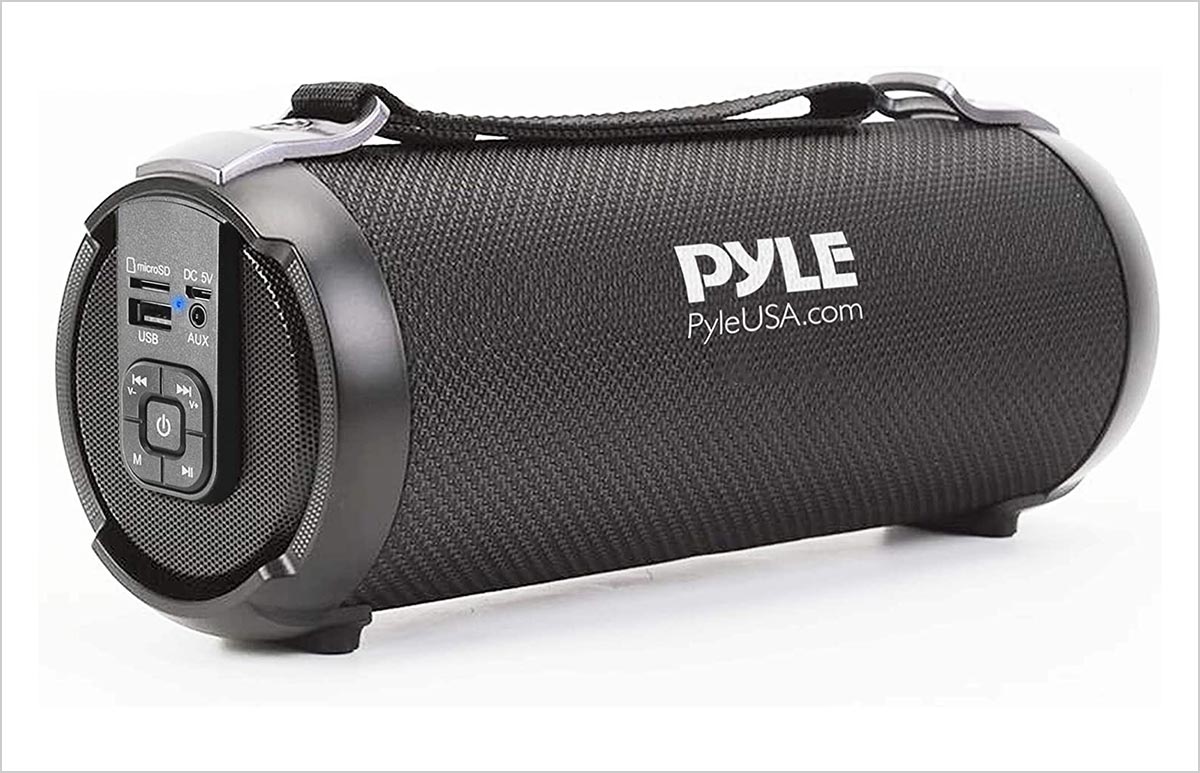 23. Bluetooth Speaker, Portable Wireless Speaker with Bluetooth 5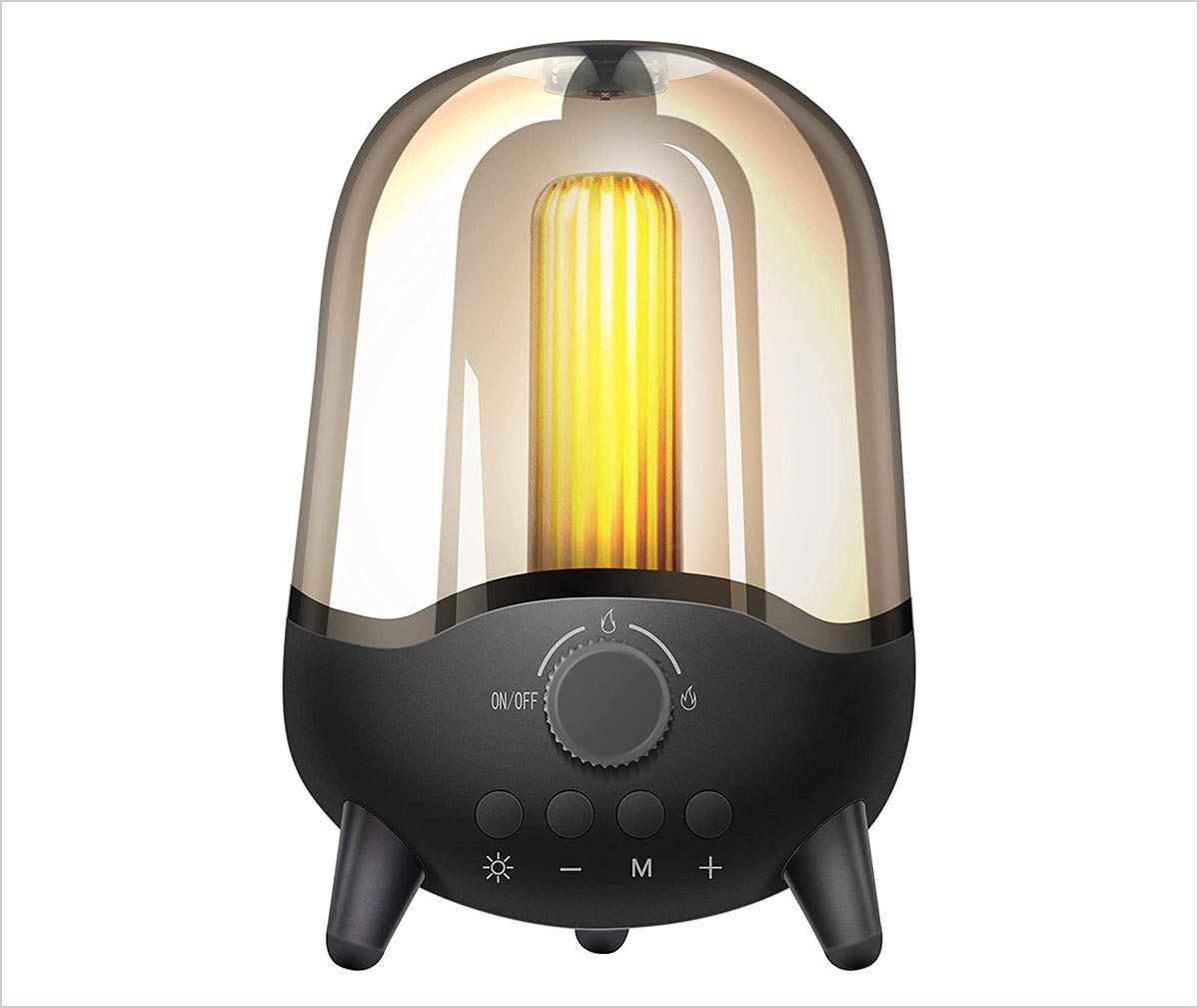 24. Bluetooth Speaker, BUGANI M99 Portable Bluetooth Speaker 5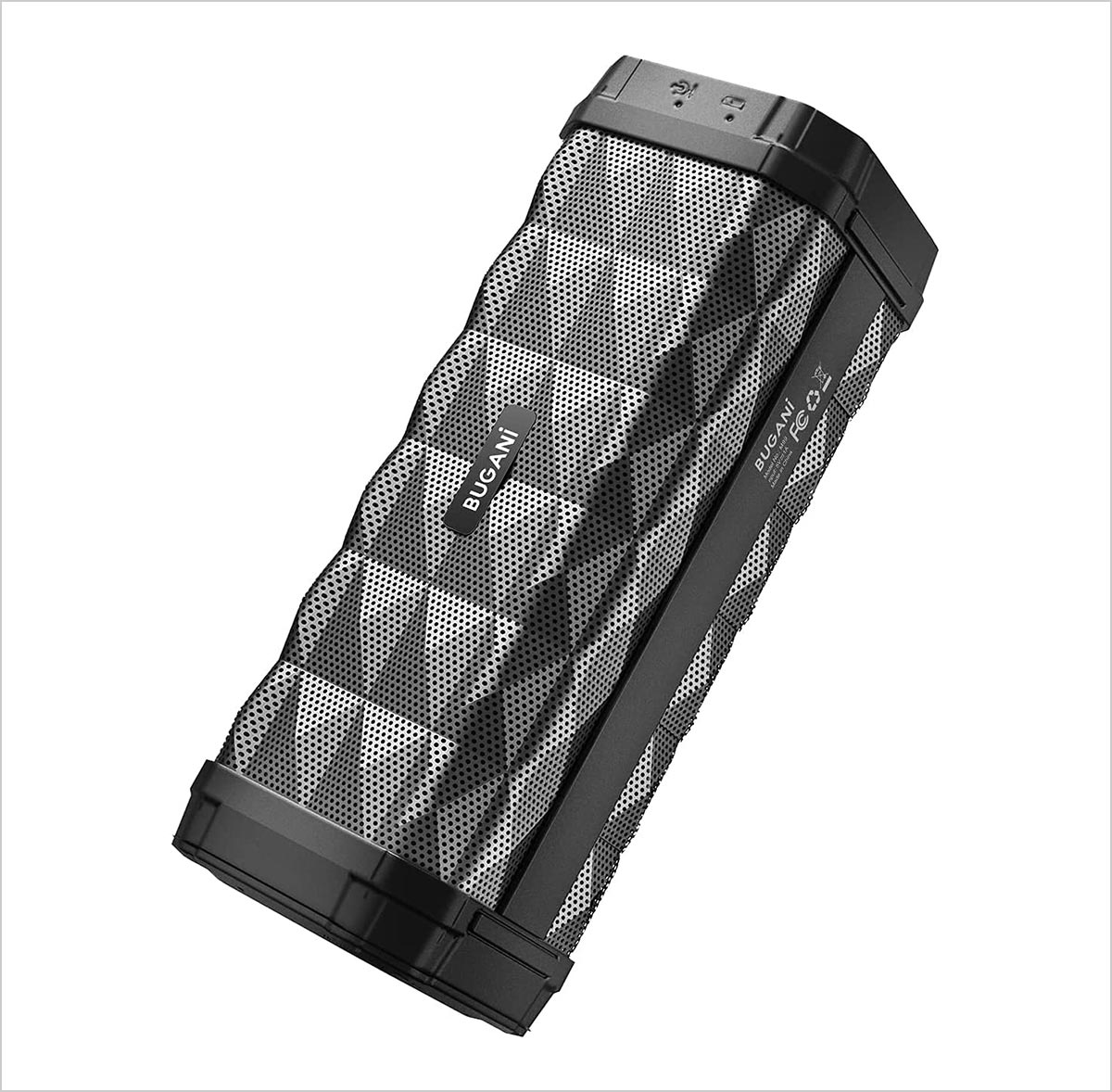 25. Portable Wireless Bluetooth Speakers 7 LED Lights Patterns Wireless Speaker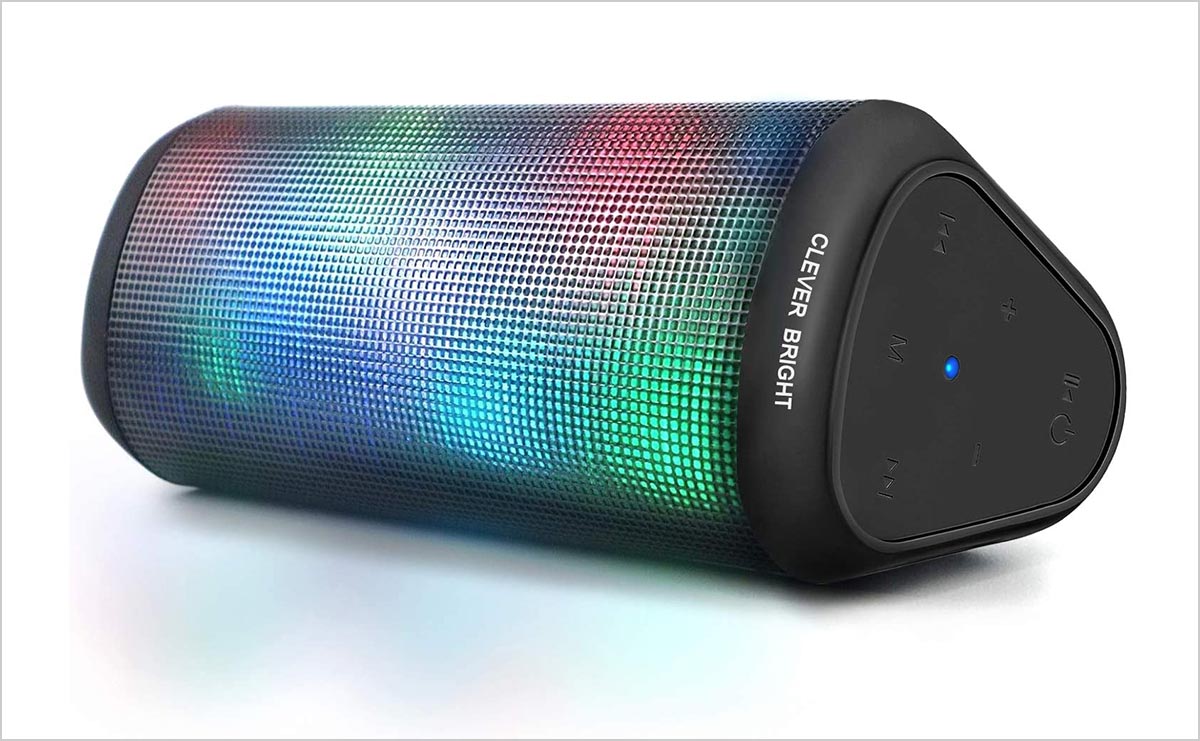 26. IPX7 Waterproof Shower Bluetooth Speaker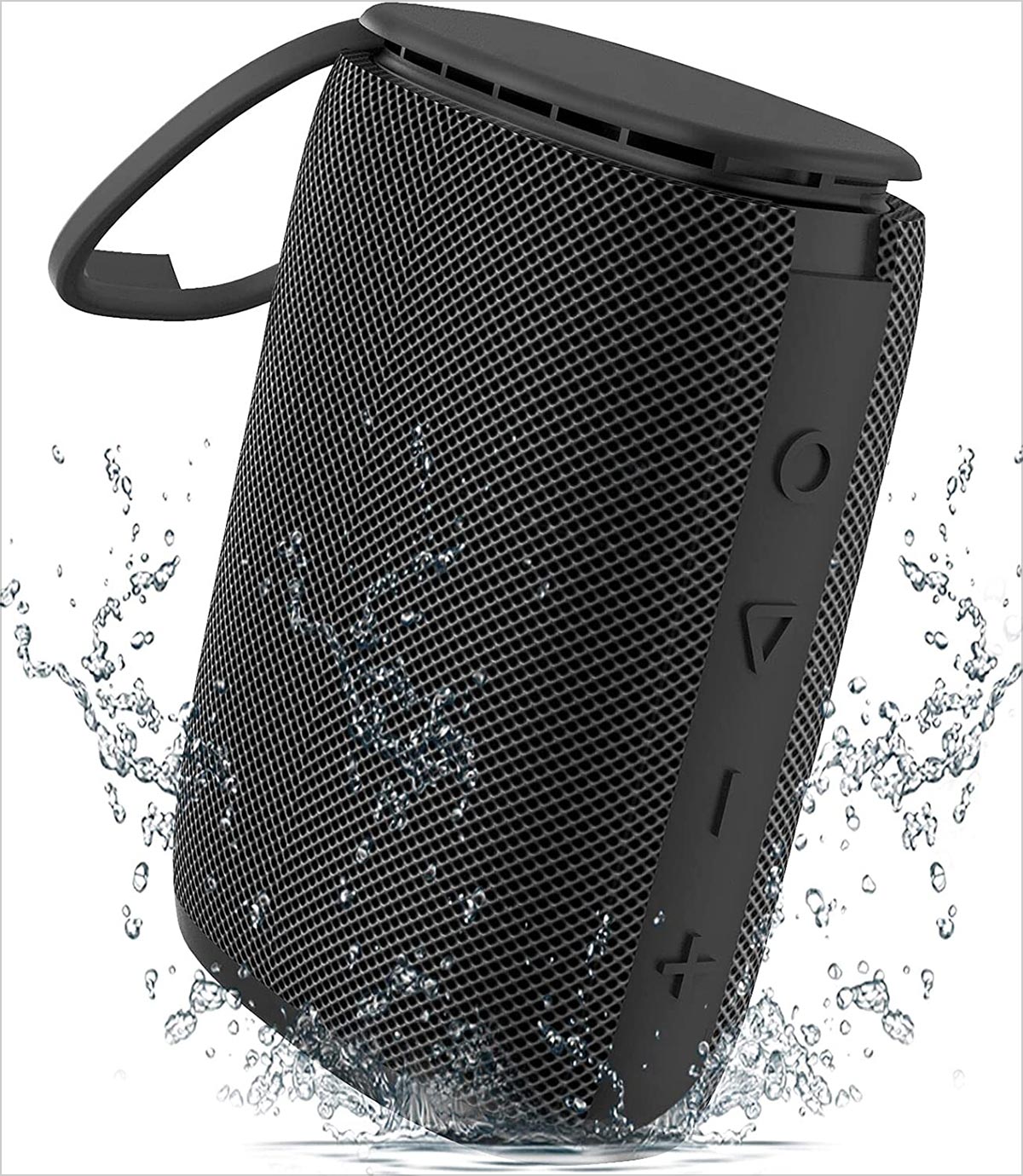 27. LED Flame Speaker, Tesoorda Portable Waterproof Bluetooth Wireless Speaker for Indoor Outdoor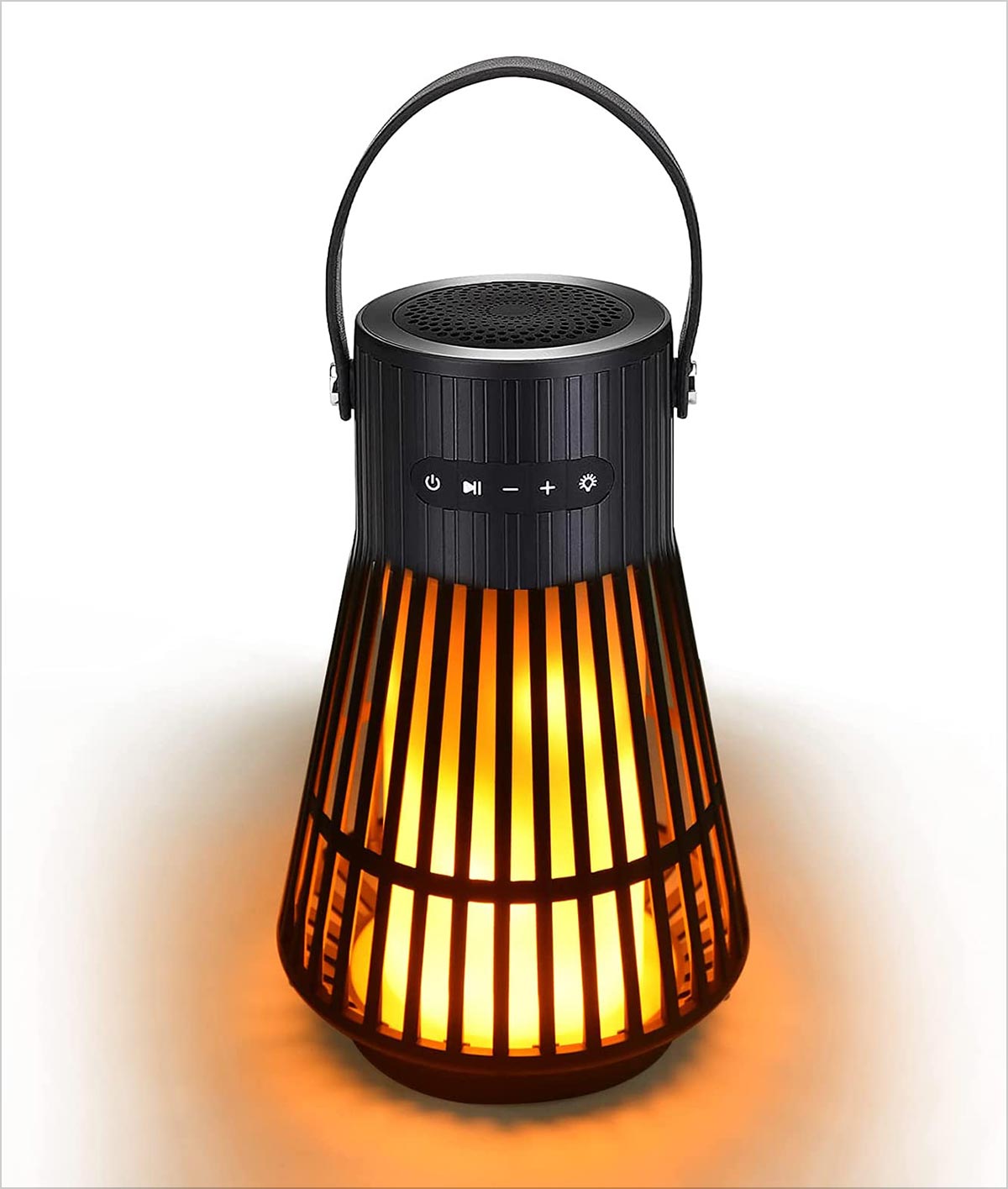 28. Small Portable Bluetooth Speakers Waterproof, ARISEN 8W SuperLoud & DeepBass Micro Wireless Speaker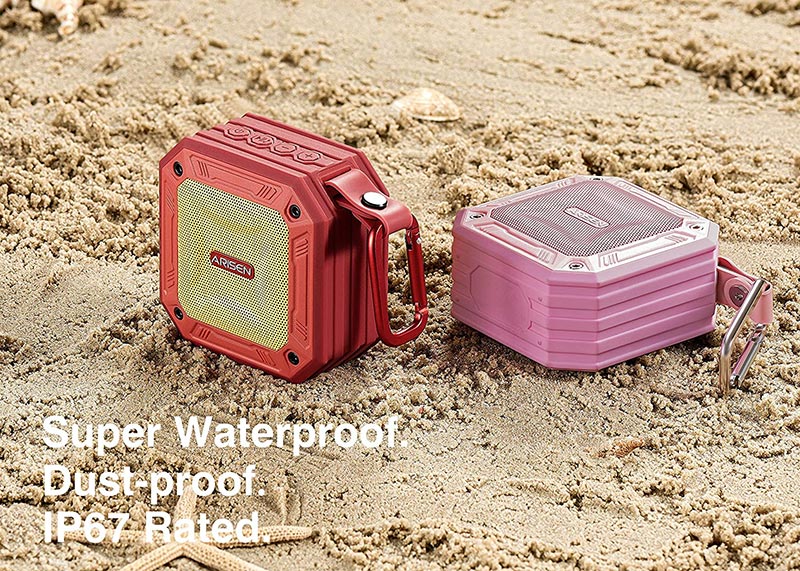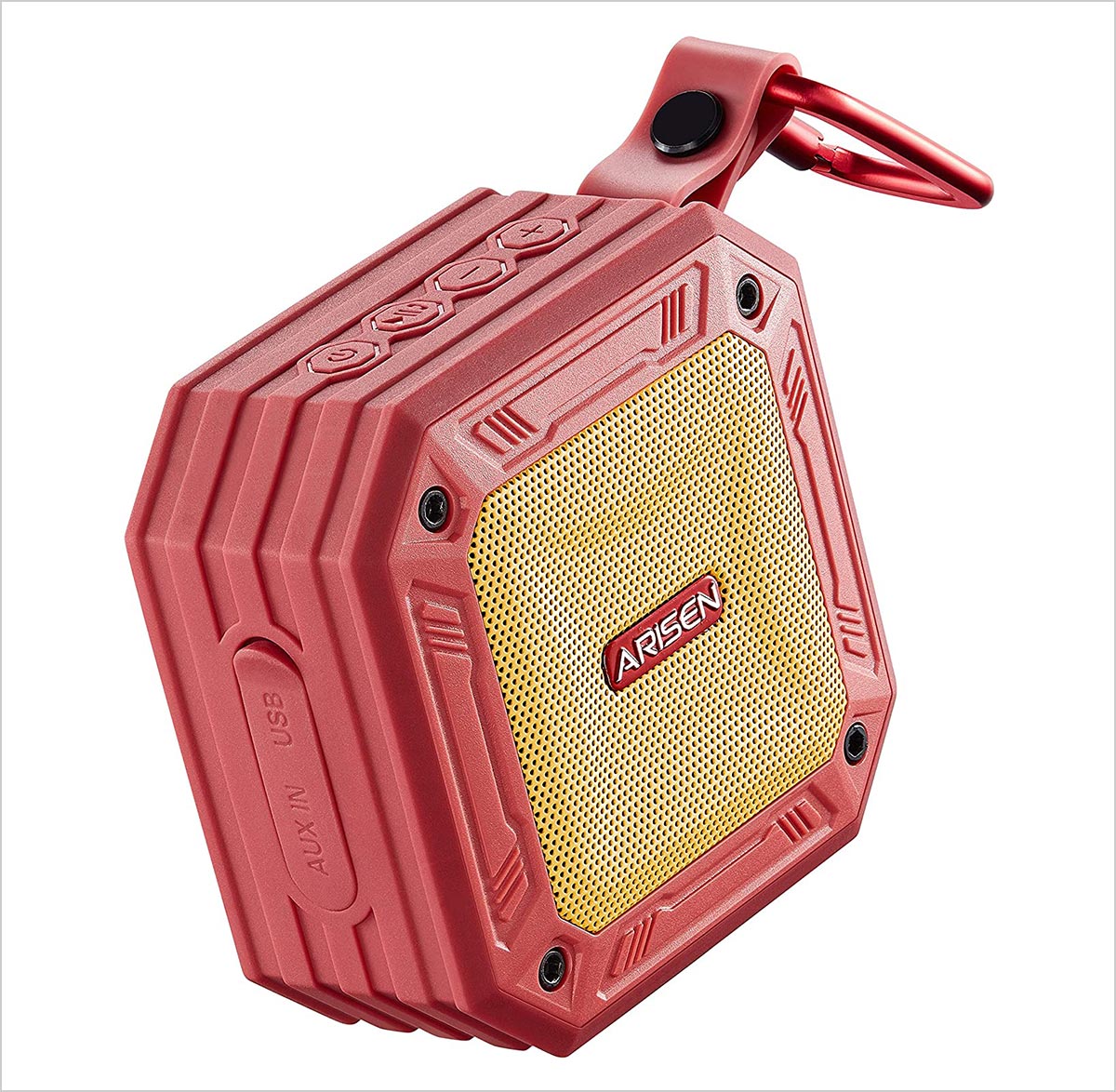 29. Detachable RGB Gaming Speakers, 2 Channel Stereo Surround Sound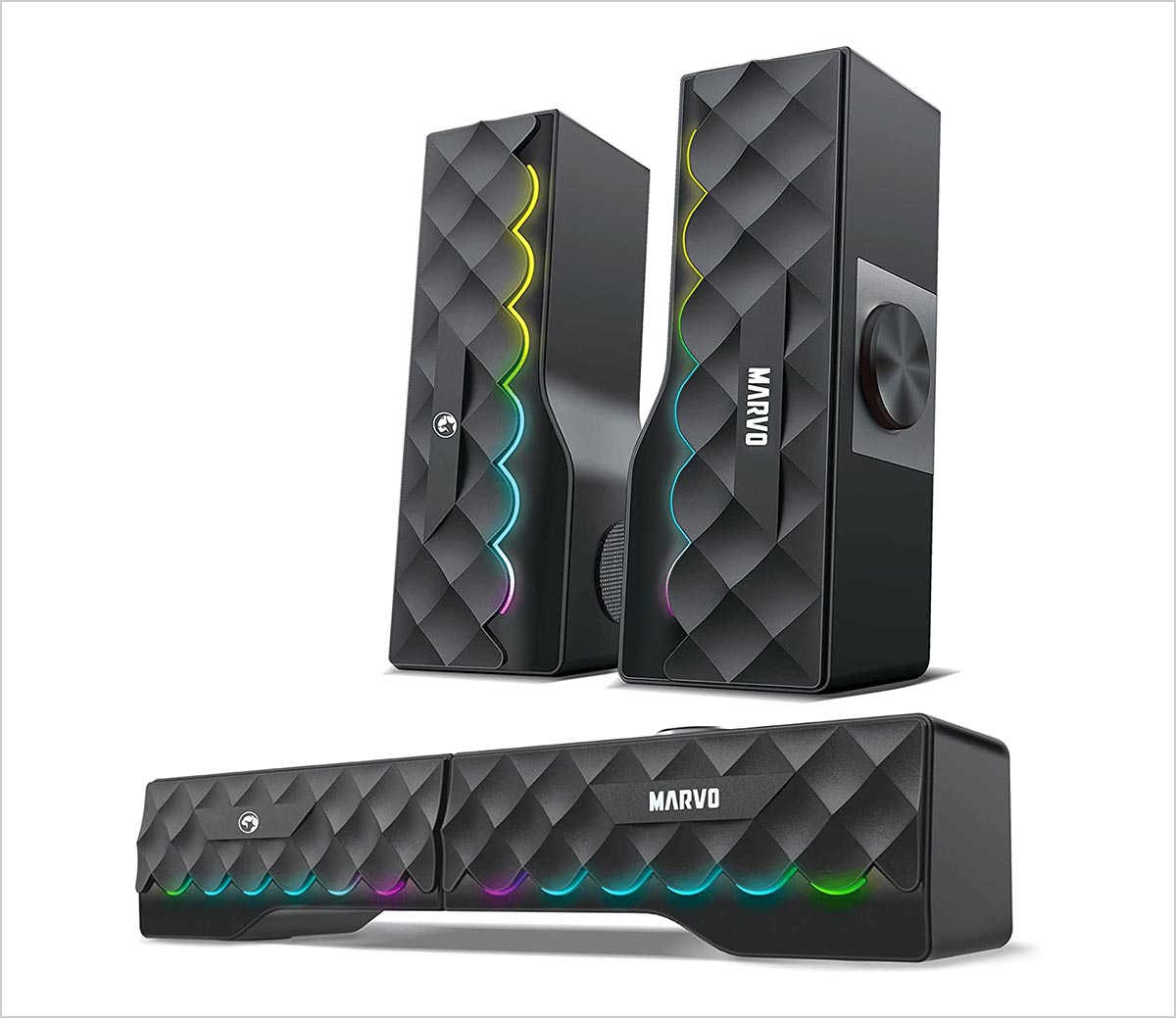 30. ARISEN SoundBox Pro Wireless Bluetooth Speaker with 10W Stereo Sound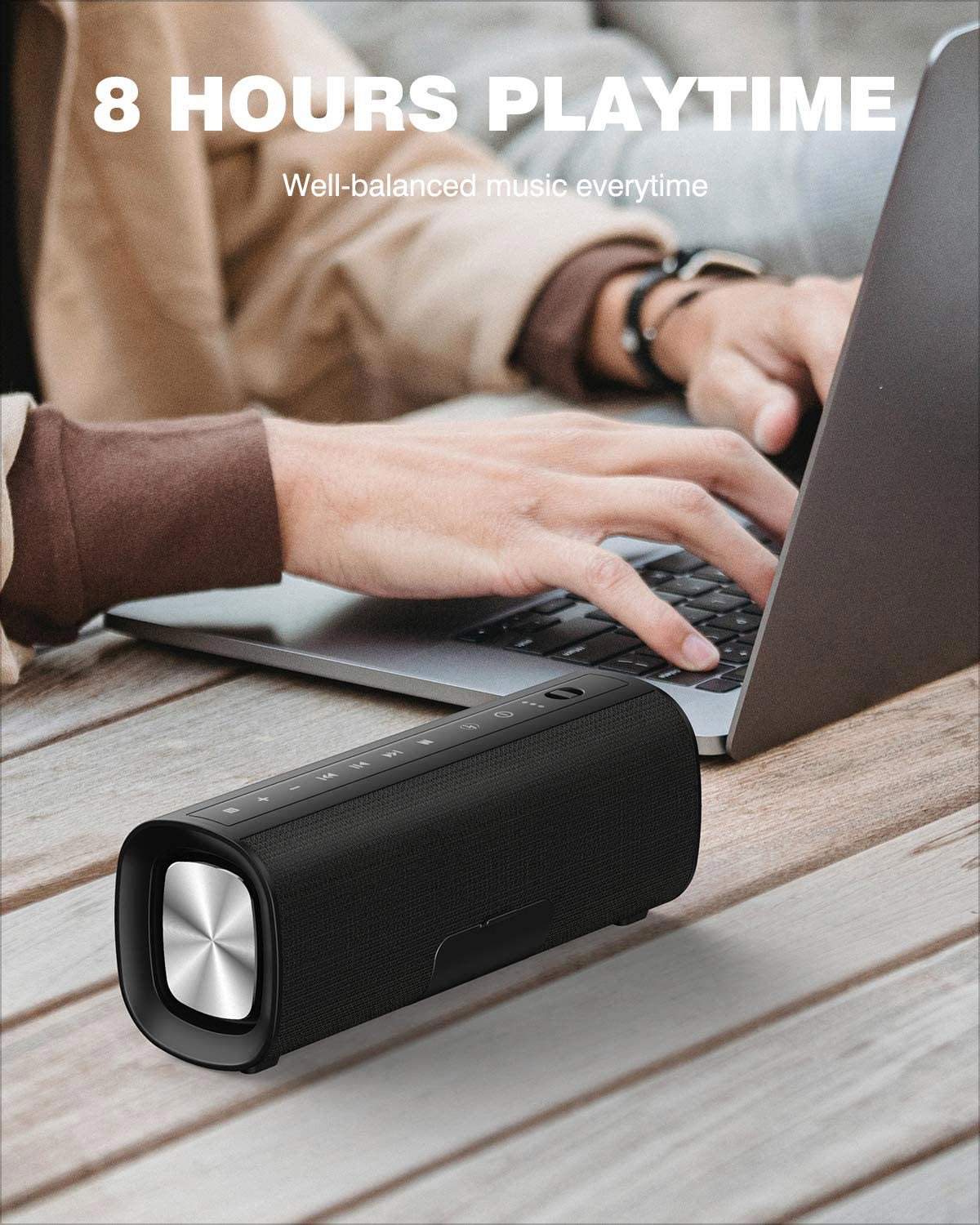 31. Bluetooth Speakers, Solar Bluetooth Speaker Portable Wireless Waterproof TWS with 5000mAH Battery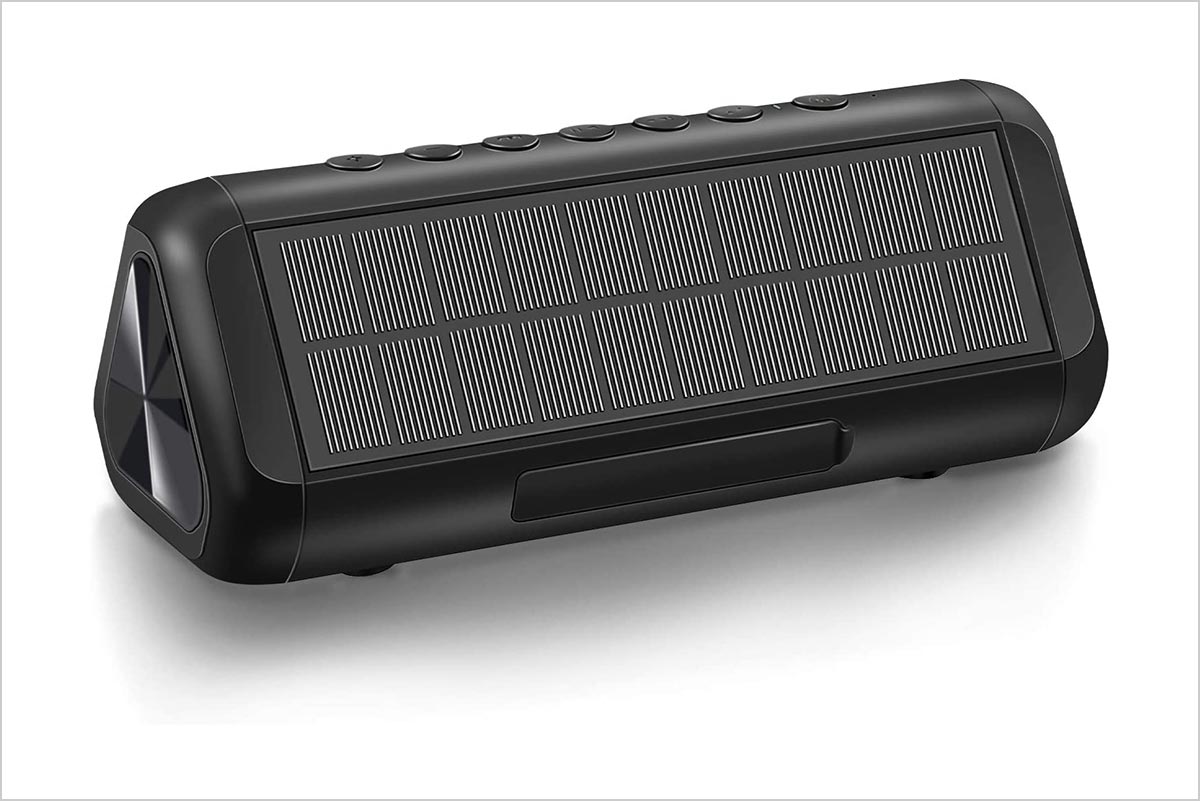 32. INSMY Portable Bluetooth Speakers, 20W Wireless Speaker Loud Stereo Sound Rich Bass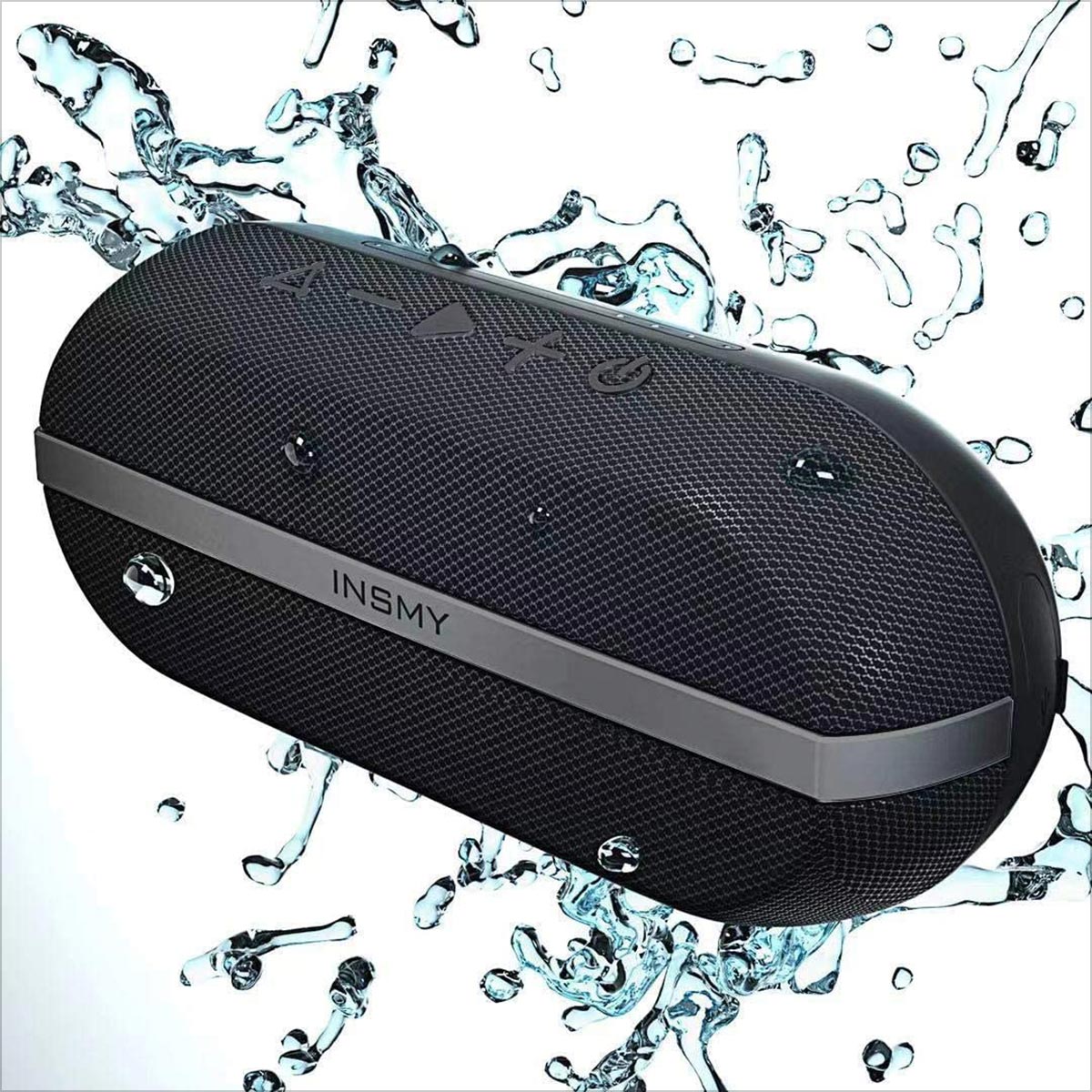 33. Altec Lansing HydraMotion Wireless Bluetooth Speaker with 360 Degree Sound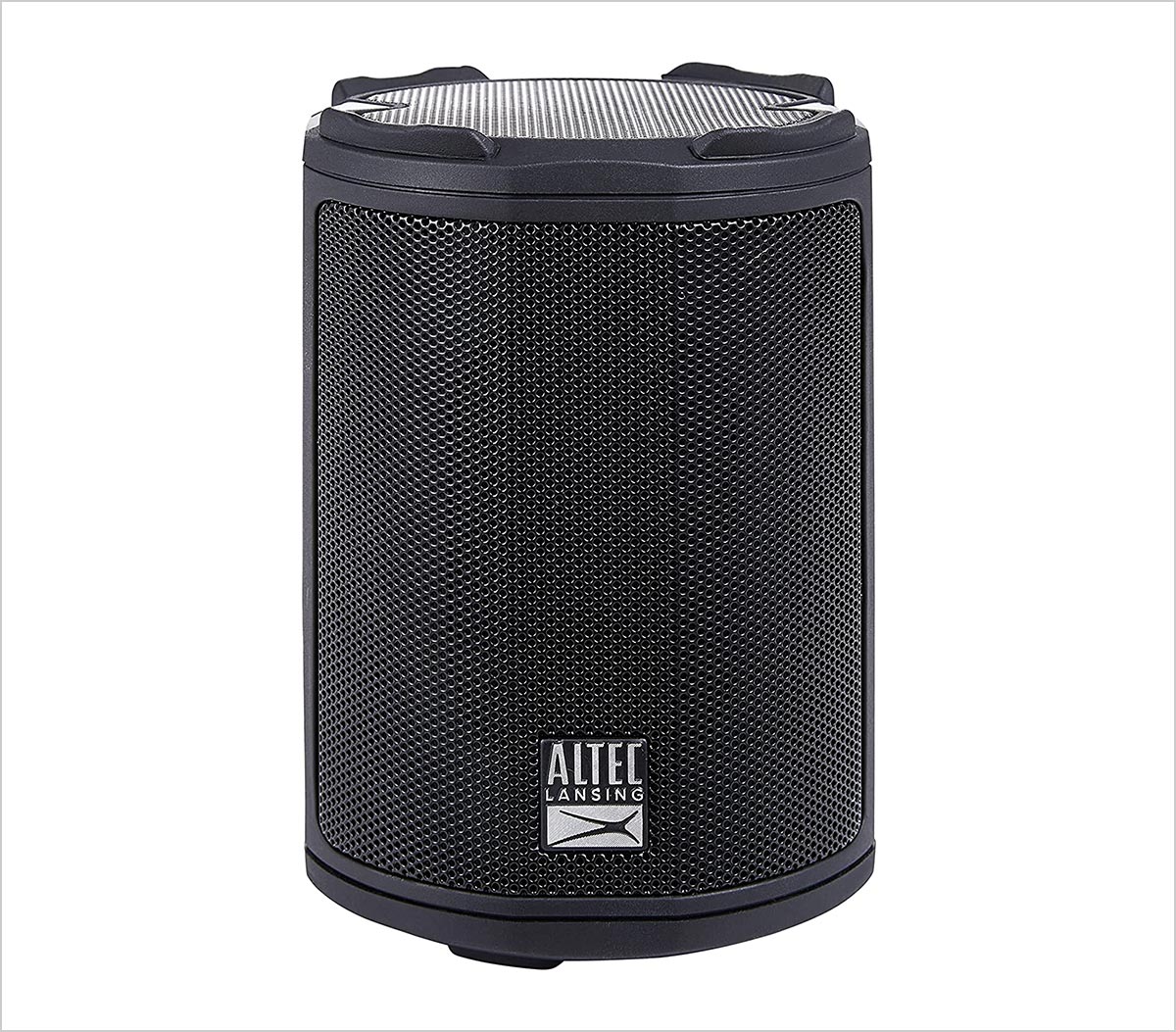 34. iFox iF012 Bluetooth Shower Speaker – Certified Waterproof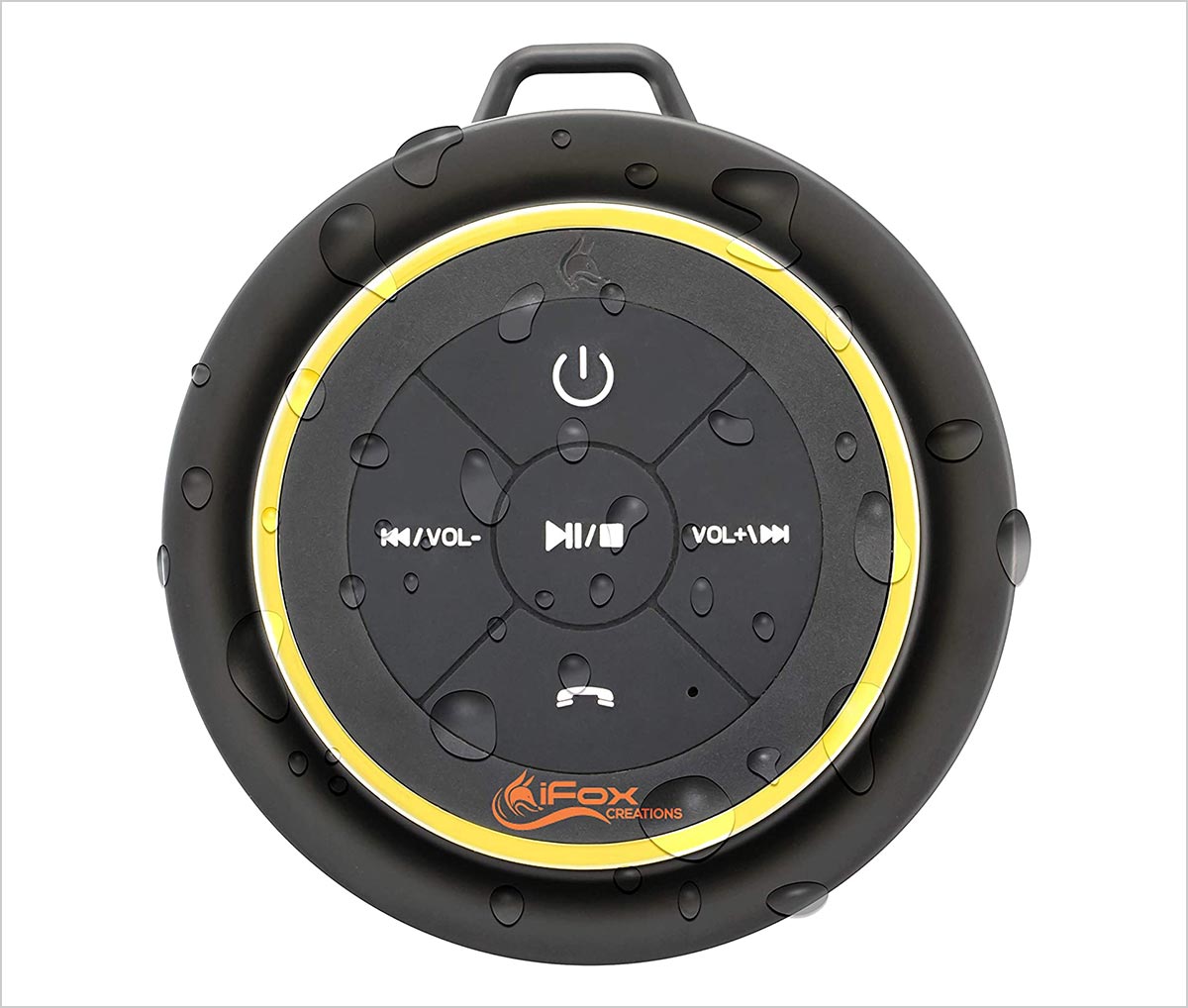 35. Harman Kardon Neo – Portable Bluetooth Speaker with Strap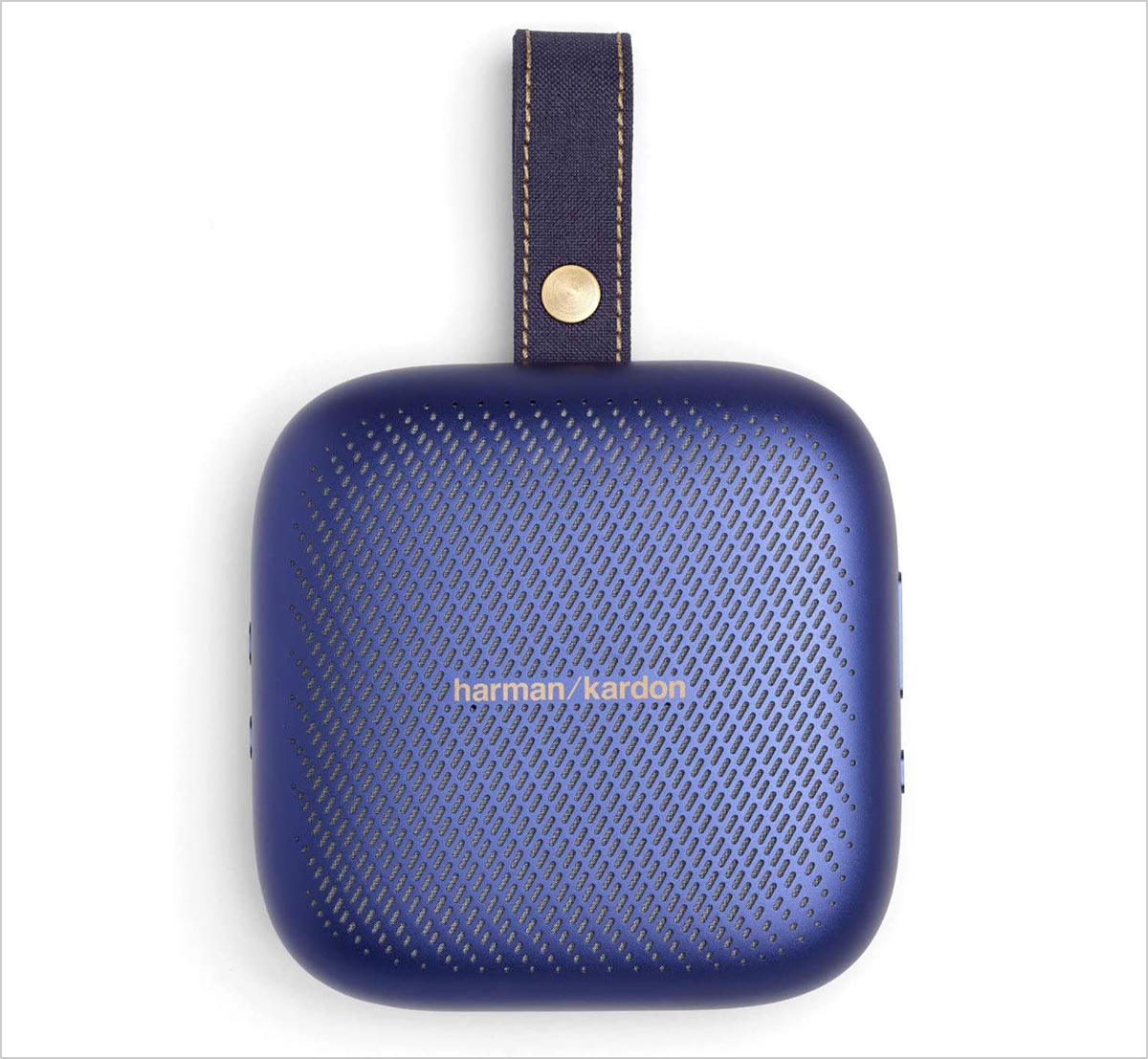 36. Altec Lansing LifeJacket Mini Waterproof Bluetooth Speaker with Lights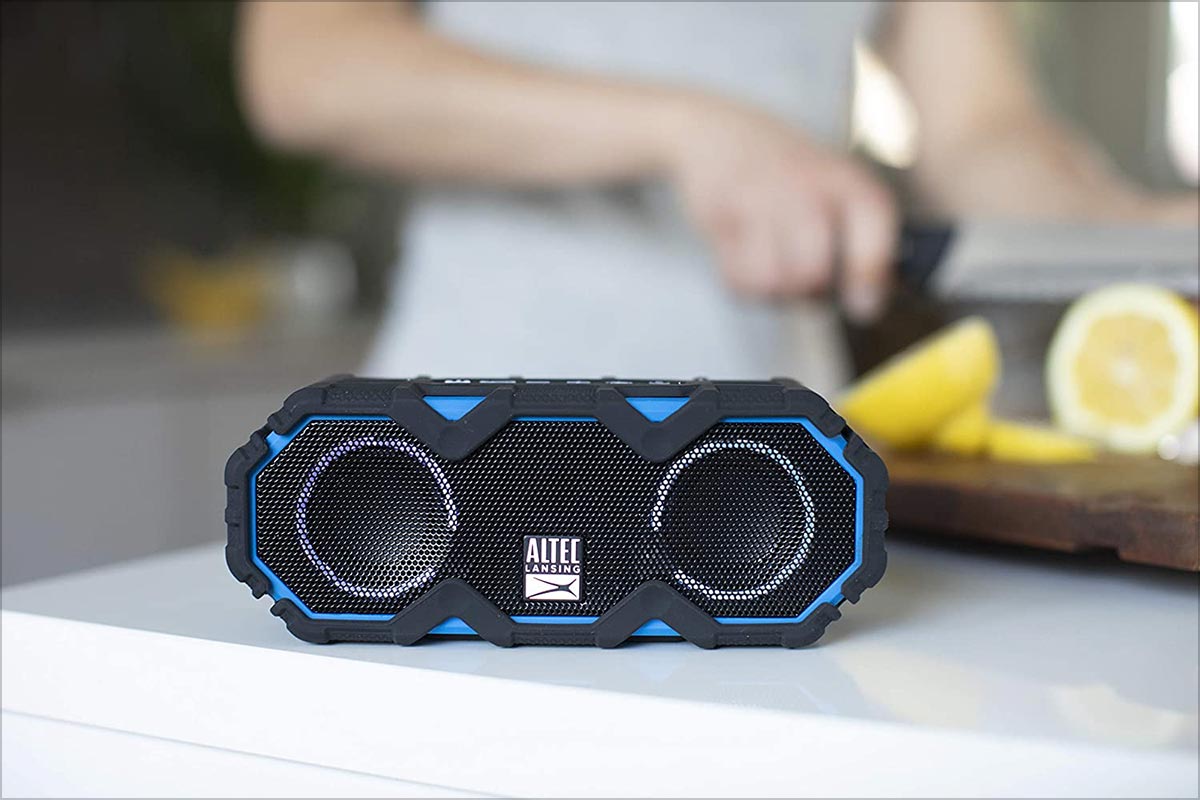 37. Seviz Four Retro Wireless Bluetooth Speaker, 40W Stereo Sound, Bluetooth 5.0 with 4 Hours Playback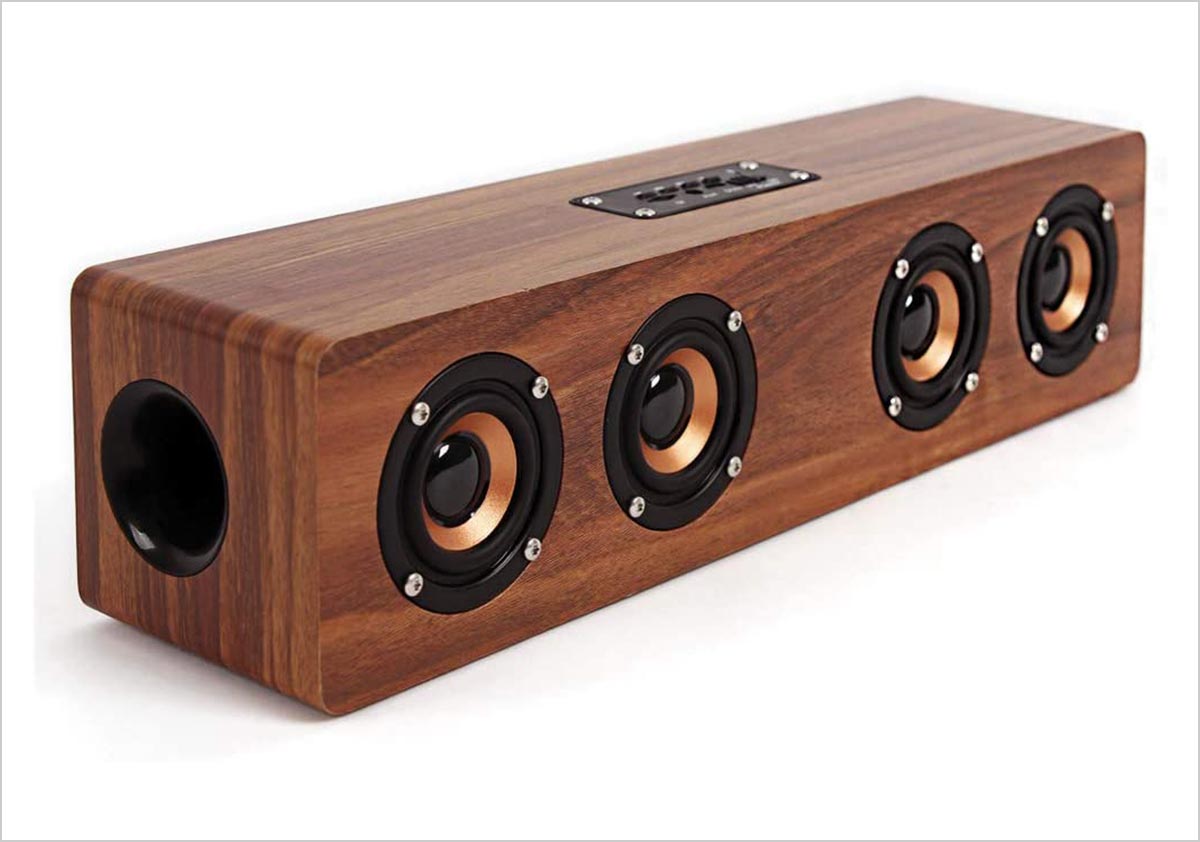 38. Hermitshell Hard Travel Case for W-King 50W Wireless Bluetooth Speakers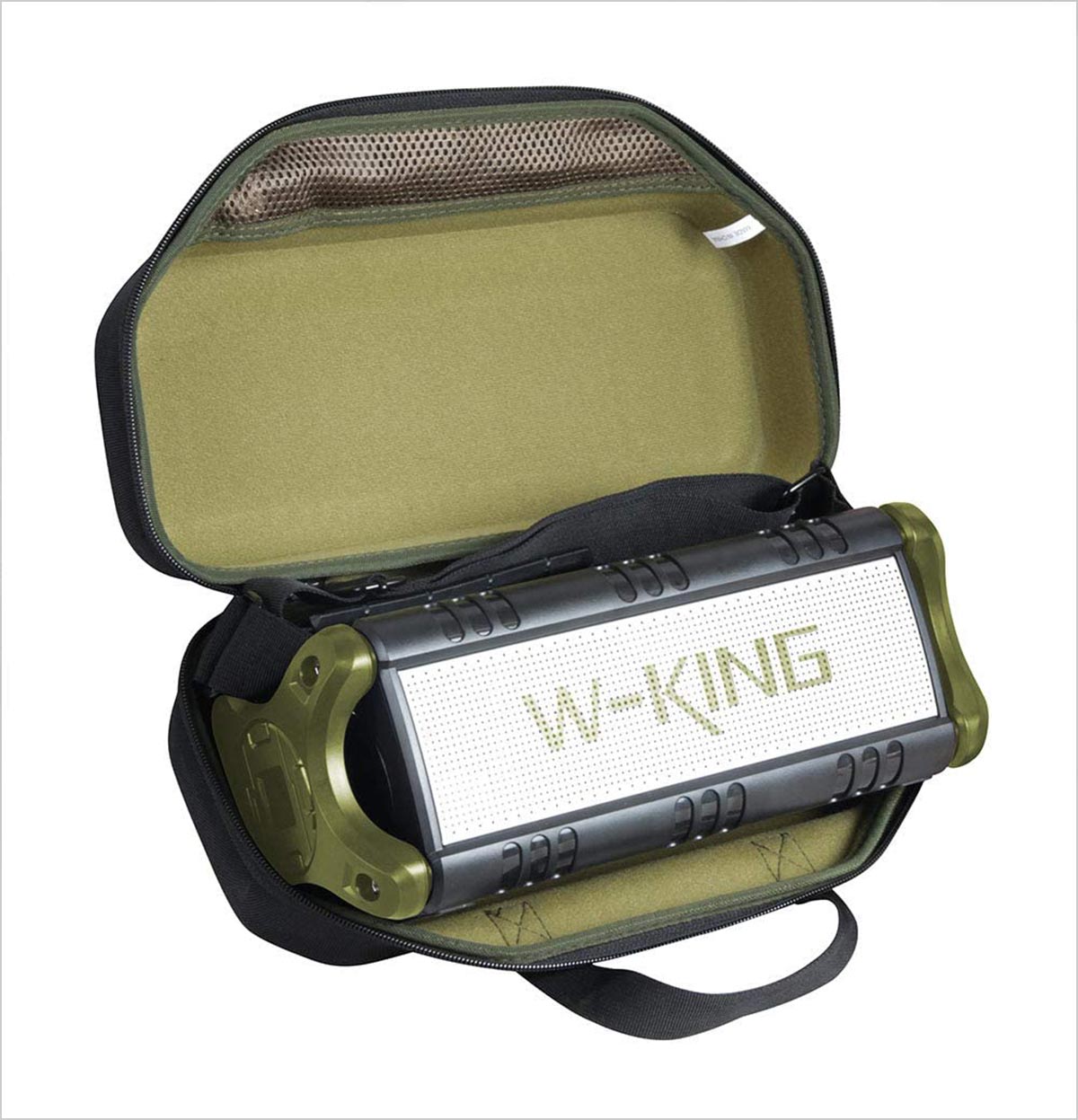 39. EBODA Bluetooth Shower Speaker, Waterproof Portable Bluetooth Speakers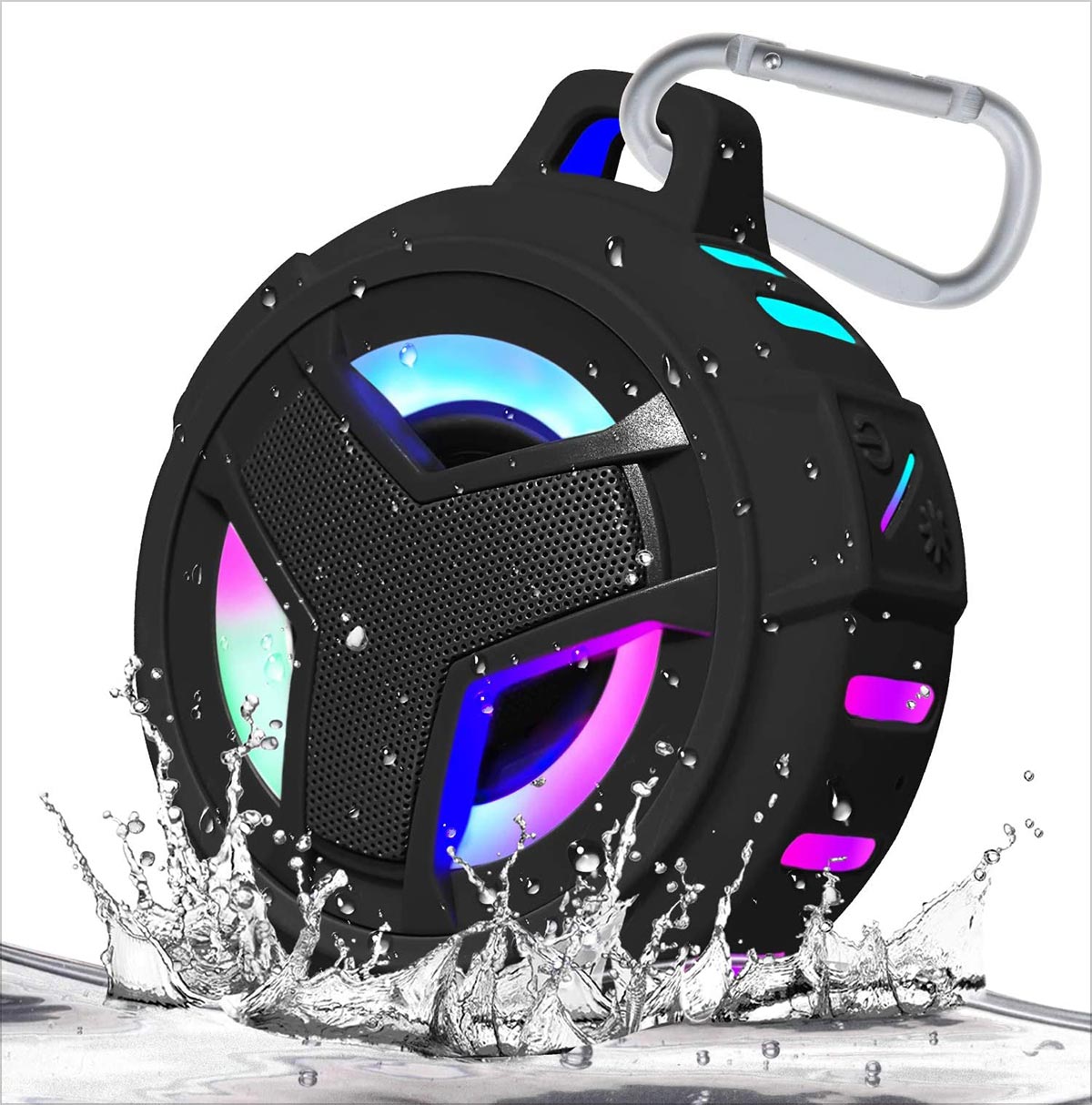 40. Zamkol Bluetooth Speaker Portable 30W Waterproof Wireless Speakers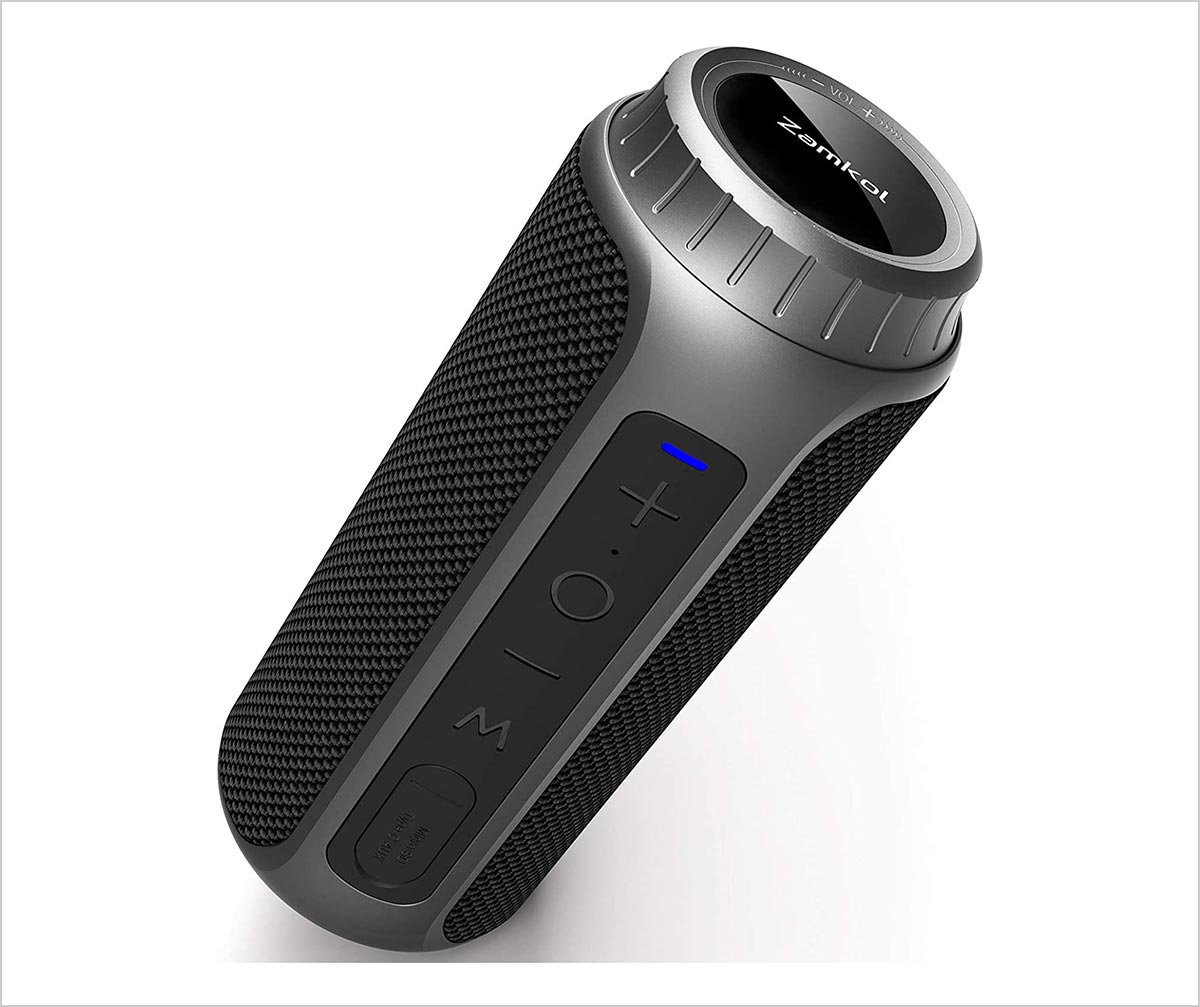 41. EBODA IPX7 Waterproof Shower Bluetooth Speaker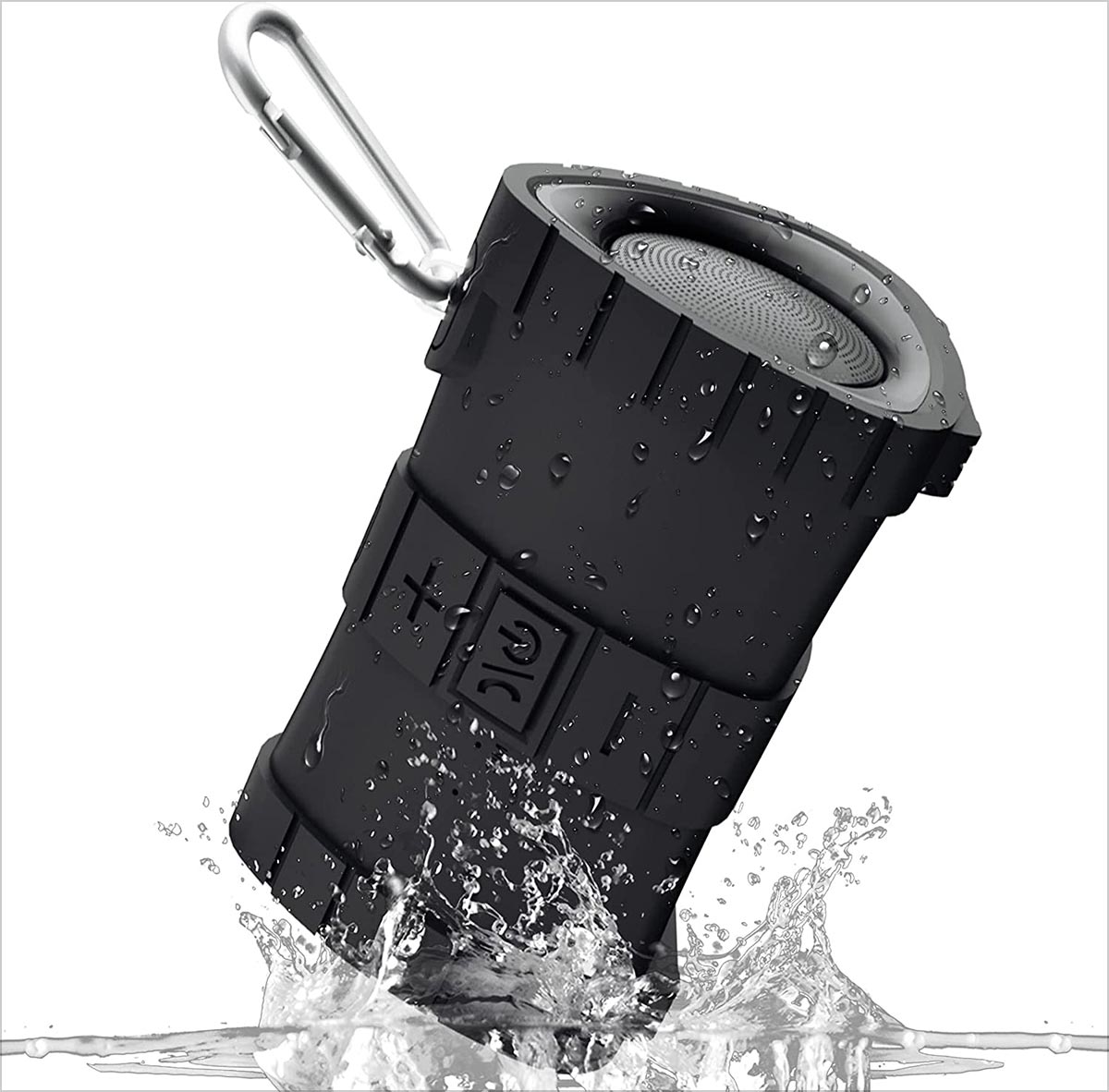 42. JBL Go 3 Portable Speaker with Bluetooth, Built-in Battery, Waterproof and Dustproof Feature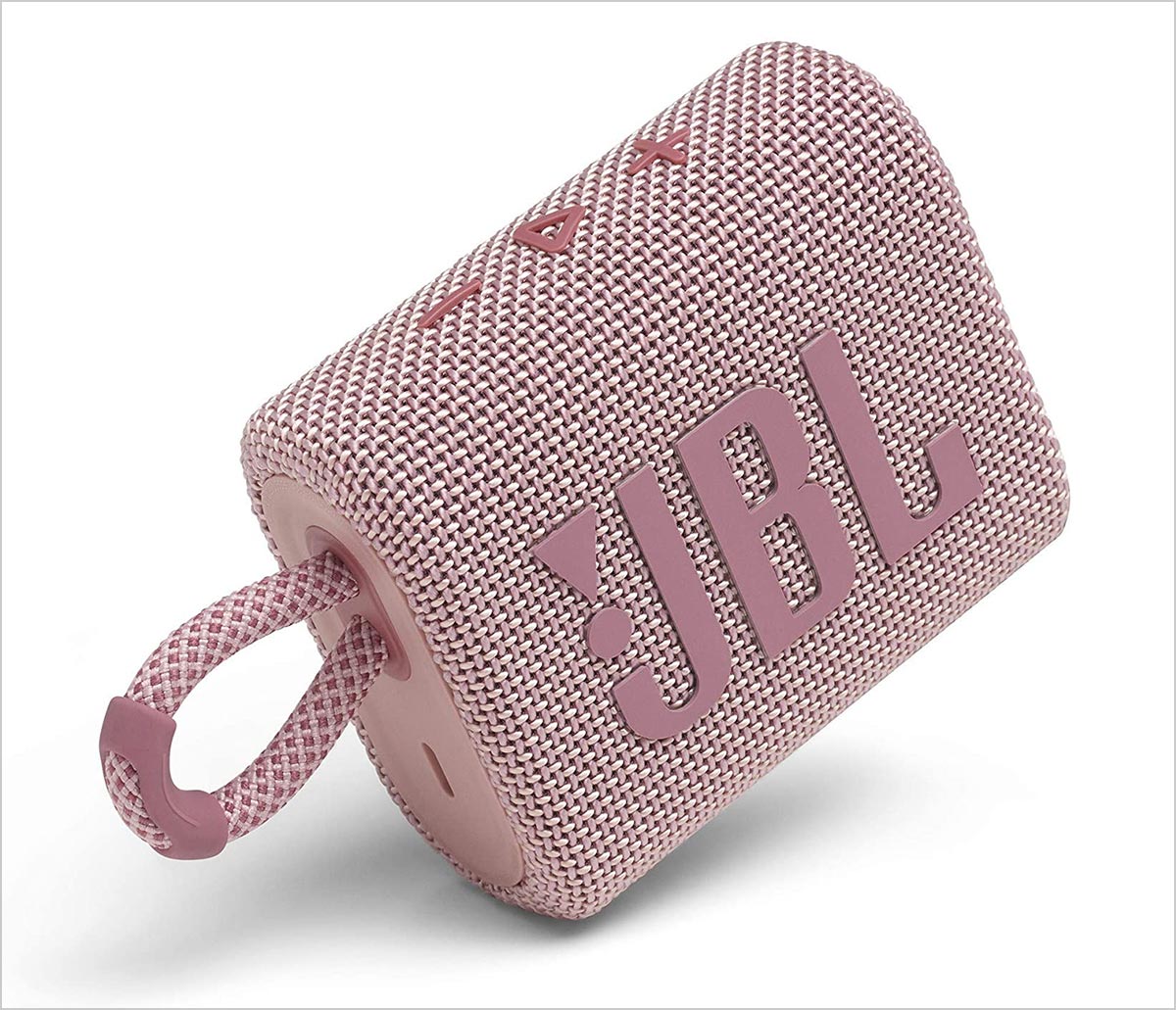 43. Xeneo X21 Portable Outdoor Wireless Bluetooth Speaker Waterproof with FM Radio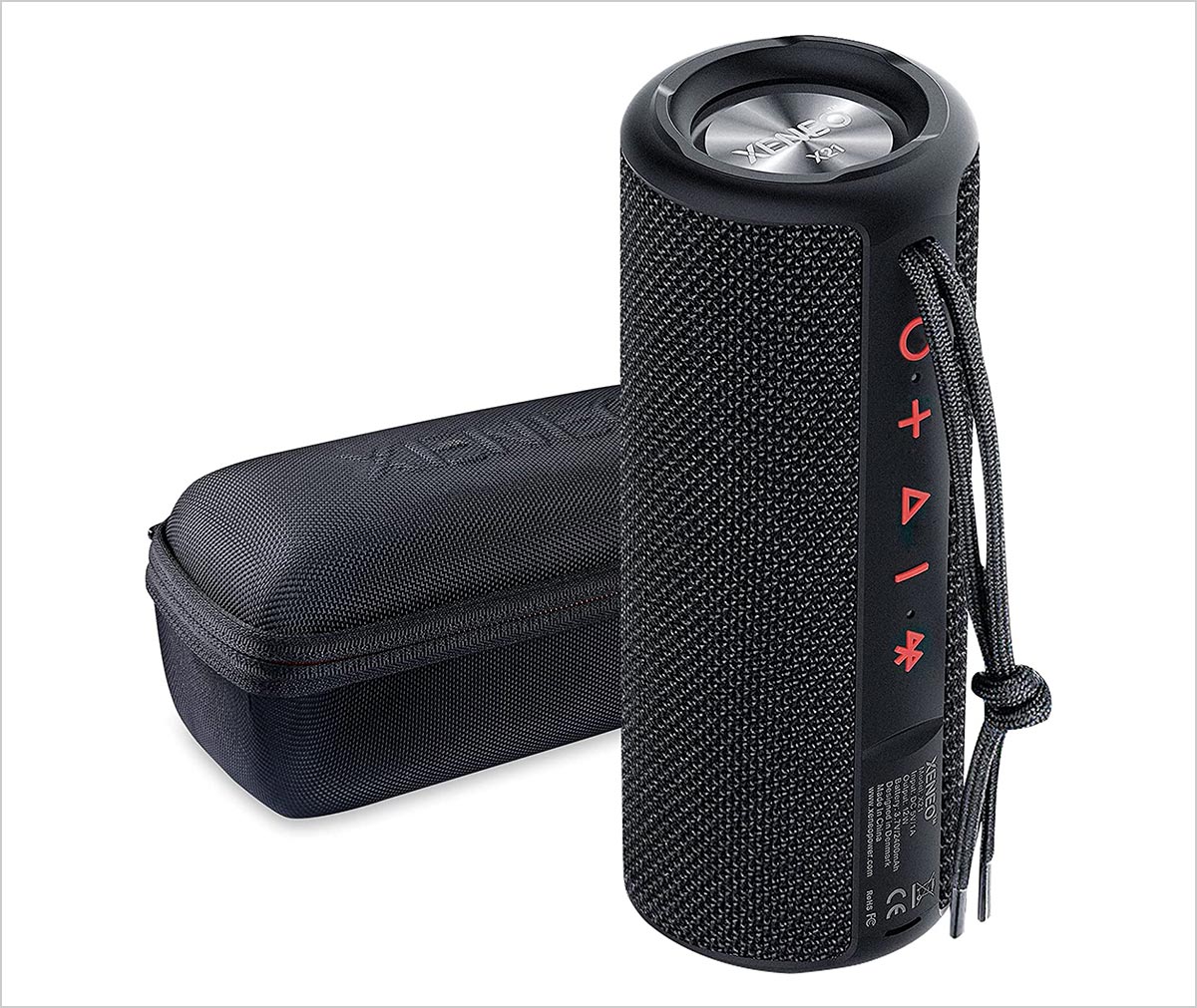 44. Bluetooth Speaker, EarFun UBOOM 24W Portable Wireless Speaker, 360°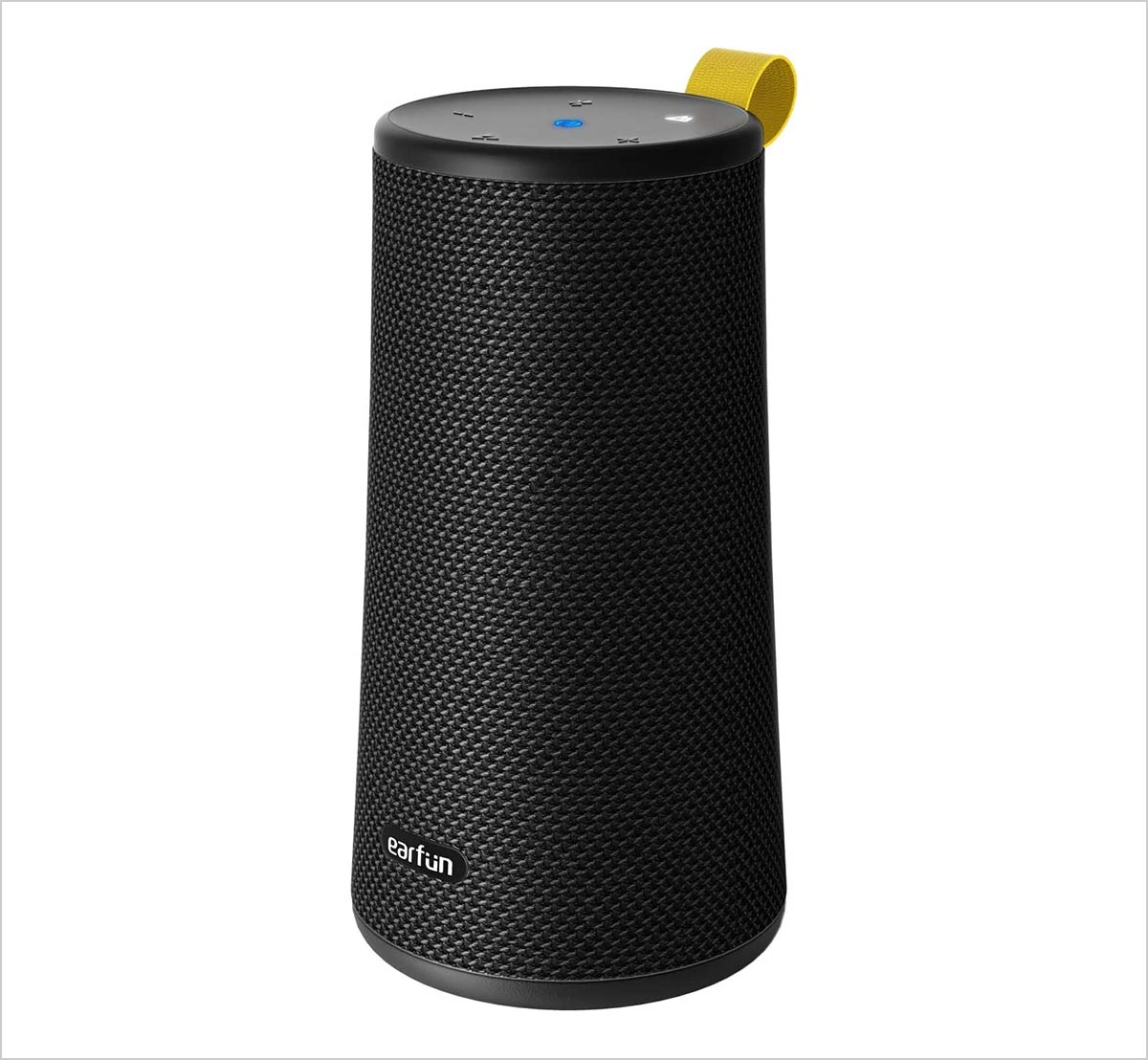 45. ZEALOT Portable Bluetooth Speakers, 20W Loud Wireless Speakers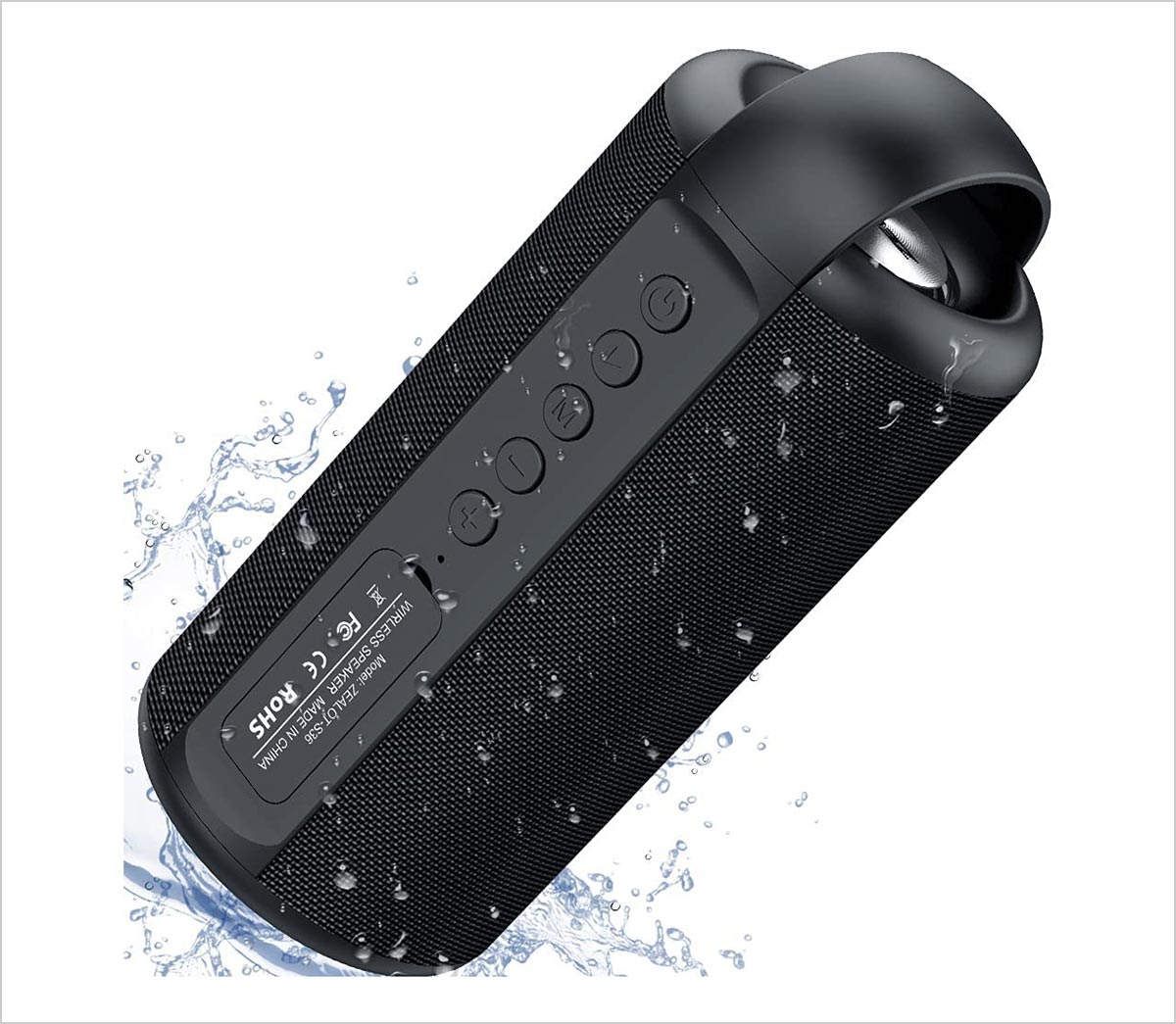 46. EIFER Portable Bluetooth Speakers Lightweight Wireless Bluetooth Speaker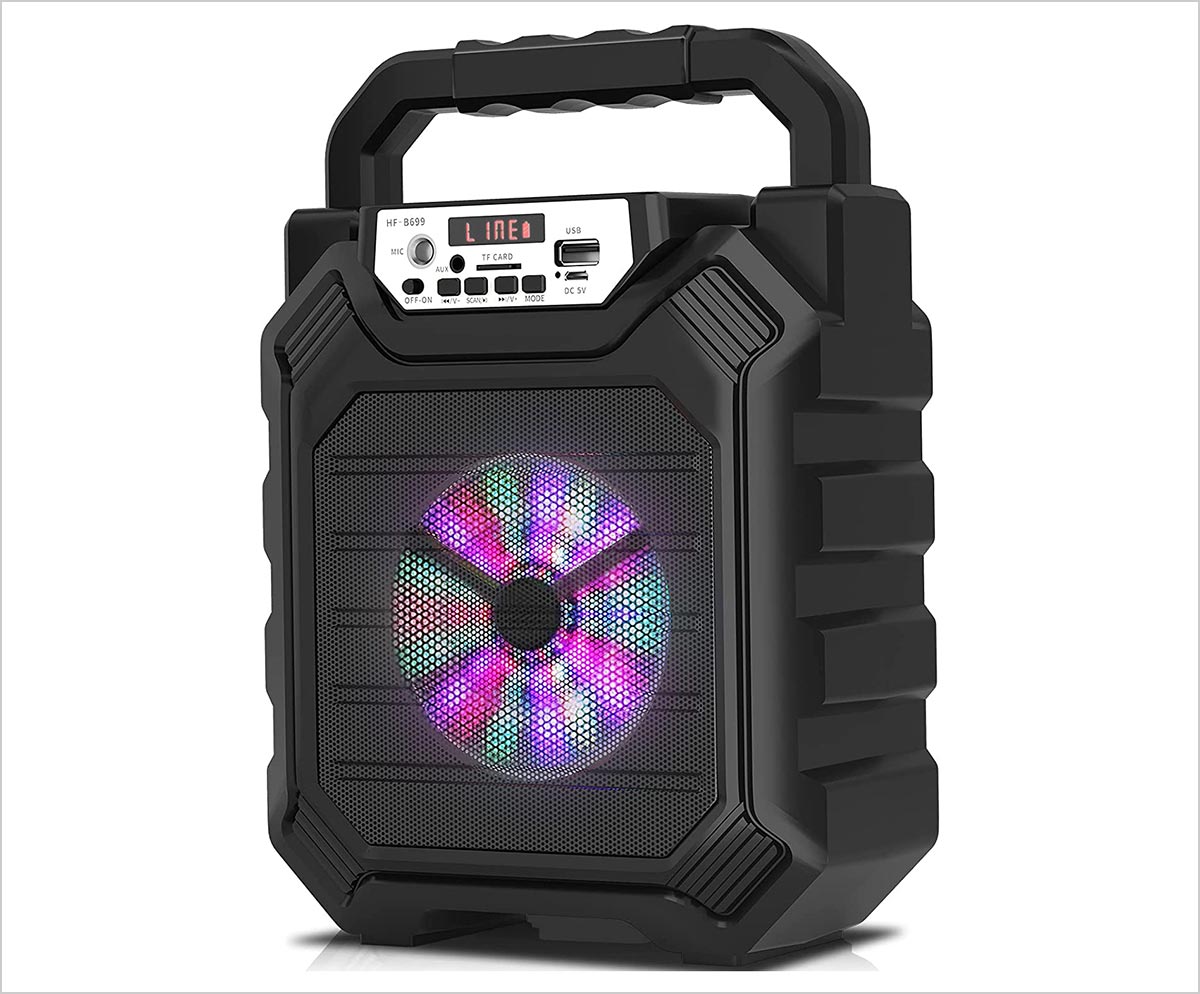 47. Crosley CR3039A-TN Rondo Retro Portable Rechargeable Bluetooth Speaker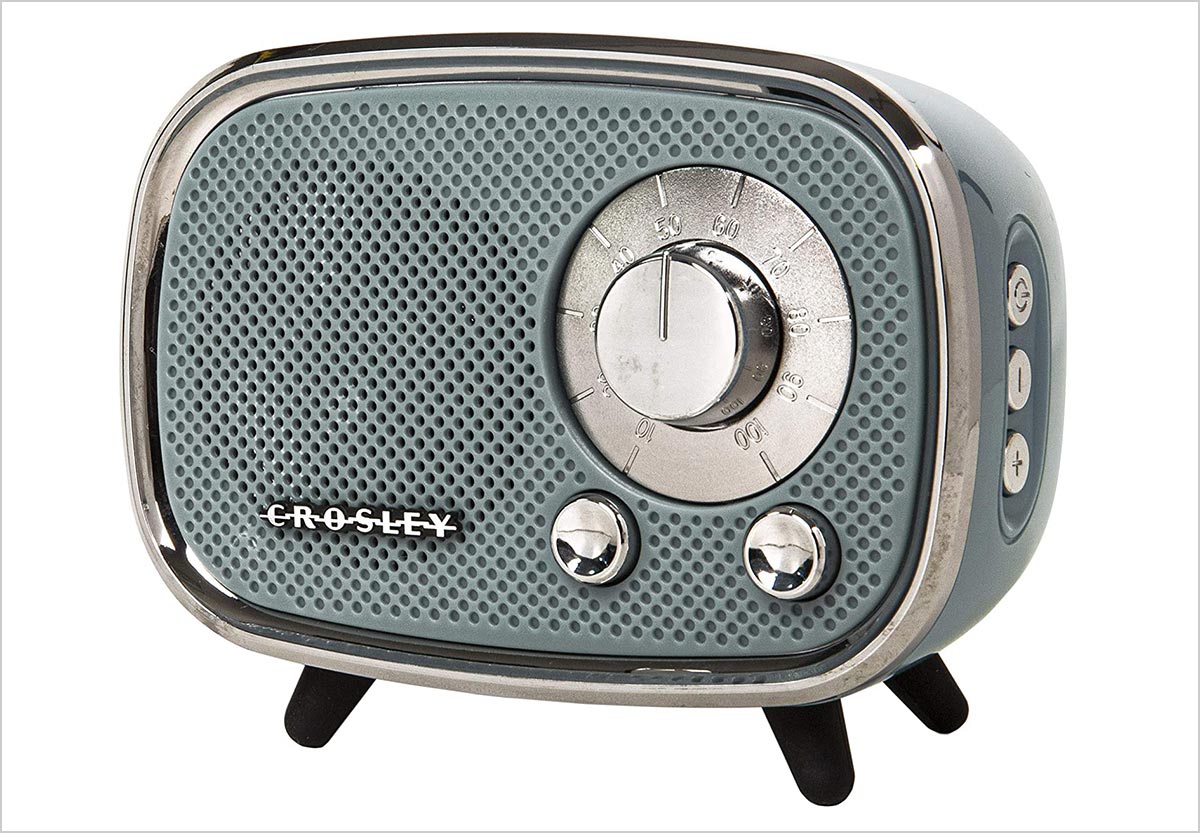 48. HEYSONG Bluetooth Shower Speaker for Kids, Cute Mini Portable Waterproof Outdoor Speakers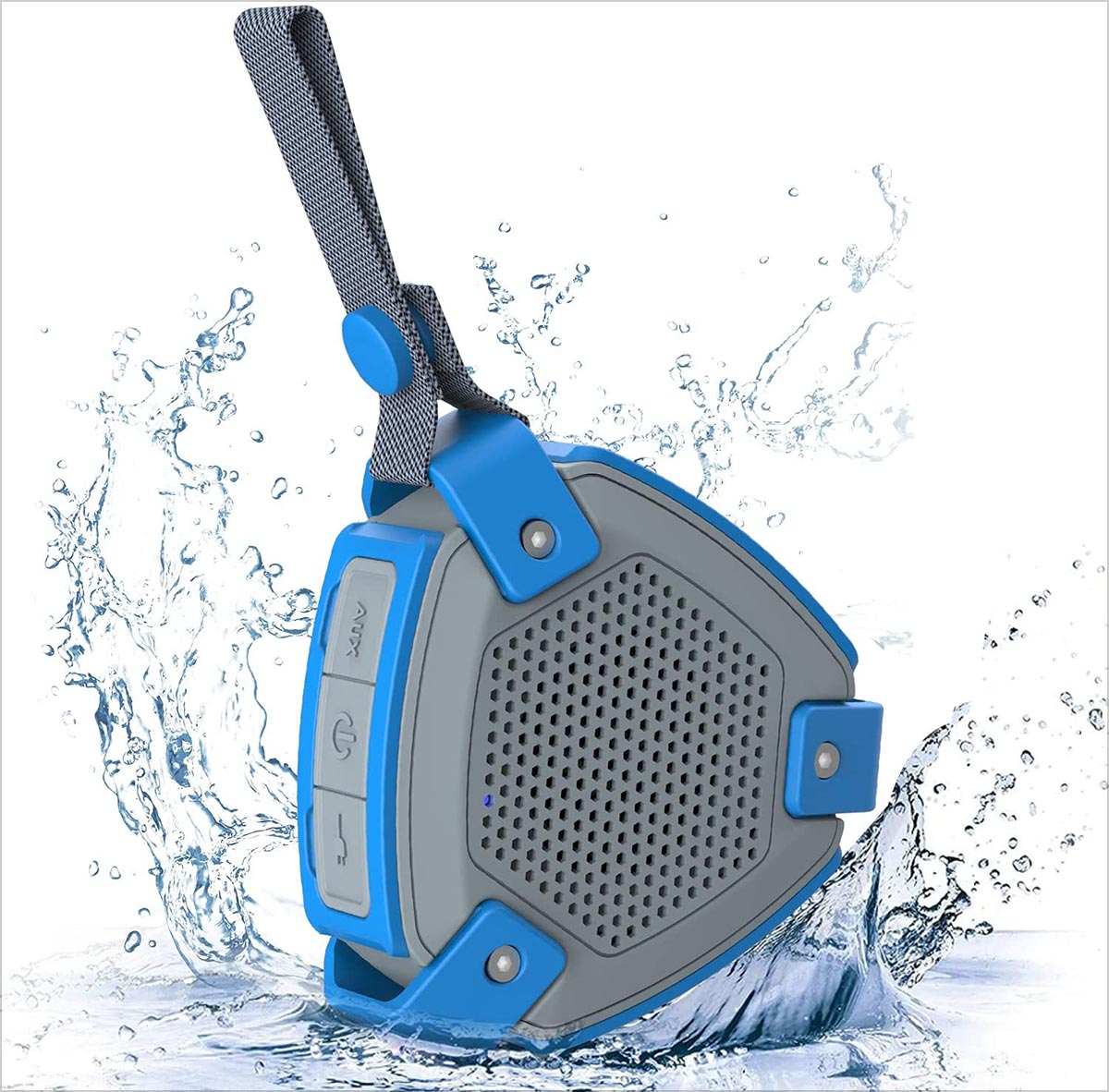 49. Pyle Portable Speaker, Boombox, Bluetooth Speakers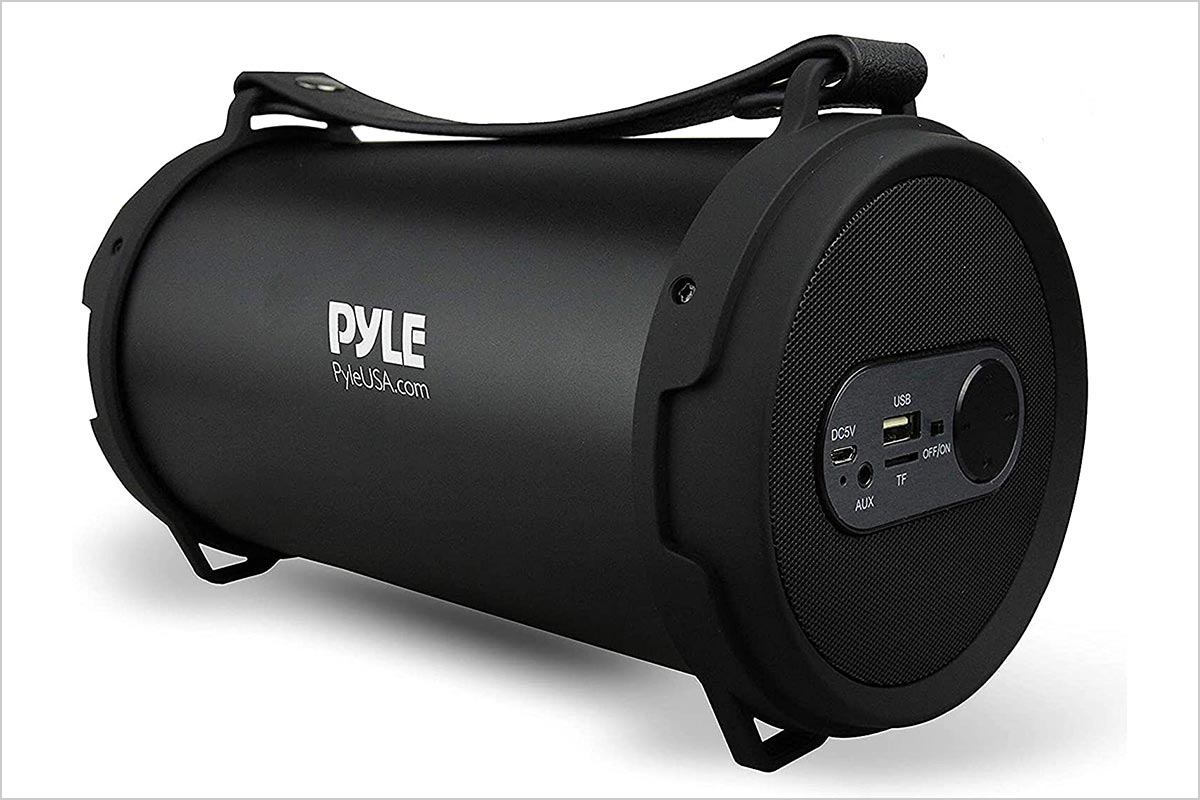 50. COMISO Bluetooth Speakers, 20W Loud Wood Home Audio Outdoor Portable Wireless Speaker
Recommended: