Hi there everyone! We hope that you all are keeping safe and are also enjoying our blogs as well as are also working on our free mock-up PSD files and design templates. In this blog of ours, we are going to be sharing an amazing collection of free scary pumpkin carving stencils for Halloween that you must download and utilize in 2021 but before we do that, we just wanted to thank you for your overwhelming responses to our previous blog and for also sharing it with your friends and favorite colleagues as well. It always feels great to read your suggestions and feedback so keep all of that coming our way in the future as well.
Recommended:
– – – – – – – – – – – – – – – – – – – – – – – – – – – – – – – –
400+ Free Printable Halloween Pumpkin Carving Stencils, Patterns, Designs, Templates, Faces & Ideas for UK, Canada, Australia, USA
Best Halloween Pumpkin Stencils Ever For the Year 2023, 2022, 2021, 2020, 2019, 2018, 2017, 2016, 2015, 2014, 2013, 2012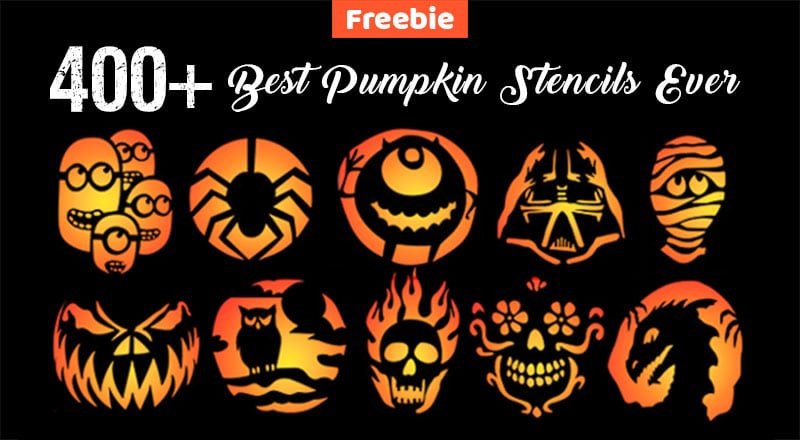 – – – – – – – – – – – – – – – – – – – – – – – – – – – – – – – –
As you all know that Halloween is approaching, there would be many reasons to celebrate it too for example; you are looking forward to meet your family members after a long time since many countries were under strict lockdowns, you are planning to hang out with your friends and colleagues as well and then of course, not everyone gets a chance to flaunt their make-up skills and interesting costumes on a daily basis too so there is that. And although, we know how much your hang outs mean to you, but we would like to suggest that you must make sure that all of you are following proper COVID-19 SOPs as doing that is also very important.
Okay so, let's talk about the décor and carving sessions that are organized at least two days before the night. We have seen many people getting overwhelmed on the day of Halloween mainly because they always forget to plan it all out and when they have to do everything on the same day, things go out of hand. The first thing that you all must do for any party whatsoever is to make a plan for it. You can either write it on a piece of paper or use any of your digital devices for that or just record them so that you can get back to your planning whenever you want to.
Recommended: 100+ Painted Pumpkin Ideas
By doing so, you will not only be doing yourself a huge favor, but you will also make sure that everything is on point as well. For example; you know that you have to decorate the house and get the shopping done and go to pick up pumpkins too so, the ideal strategy for you to plan out a kickass party would be to assign tasks to all the family members including yourself, if you are planning a Halloween party with your friends, then you can ask them to get the things done that they are great at which could be anything from going to the farm and looking for the perfect pumpkins or arranging the décor items and then decorating the spots, you know.
The person who loves to cook can obviously wear their hat and apron and get going with whatever things they want to prepare while a couple of you can sit together and carve out your favorite characters and everything else that you would want to after you have carefully selected the stencils from our collection and you will see how the whole thing will turn out perfectly. That is the way to do it – always remember that so whenever you plan out a hang out or a party that is important for you, everyone can be a part of it to make it a more fun one.
Recommended 600+ Pumpkin Carving Ideas
Now, let's talk about our free scary pumpkin carving stencils that you can use for Halloween 2021! Knowing that people from different age groups follow our blog, we always make sure that we have a variety of content ideas and stencils to offer. So, if you are a teenager helping your older siblings, parents and teachers with the carvings this year, you will be able to find scary stencils that are appropriate for your age, they are not too scary but we can bet that you will have fun working on them. Same goes for adults too as we did not want to create super subtle things for you guys so we have made sure to add a few scary characters and places that you can use as stencils to carve out your pumpkins for Halloween parties.
In addition to that, we would also suggest you guys to invest in a carving kit as well because it will help you get the carving done with all the details that you would want to see on the pumpkins or any other vegetables and fruits for that matter.
Recommended: 25+ Easy Pumpkin Carving Ideas 2020
Okay, guys that is all for today! We hope that you had a good time reading our blog and that our free scary pumpkin carving stencils for Halloween 2021 will help you carve awesome things this year. Oh, and don't forget to share the blog with your loved ones and friends as well.
– – – – – – – – – – – – – – – – – – – – – – – – – – – – – – – – – – – – – – – – –
Don't miss out on these cool Halloween freebies:
– – – – – – – – – – – – – – – – – – – – – – – – – – – – – – – – – – – – – – – – –
10 Free Easy Halloween Pumpkin Carving Stencils 2021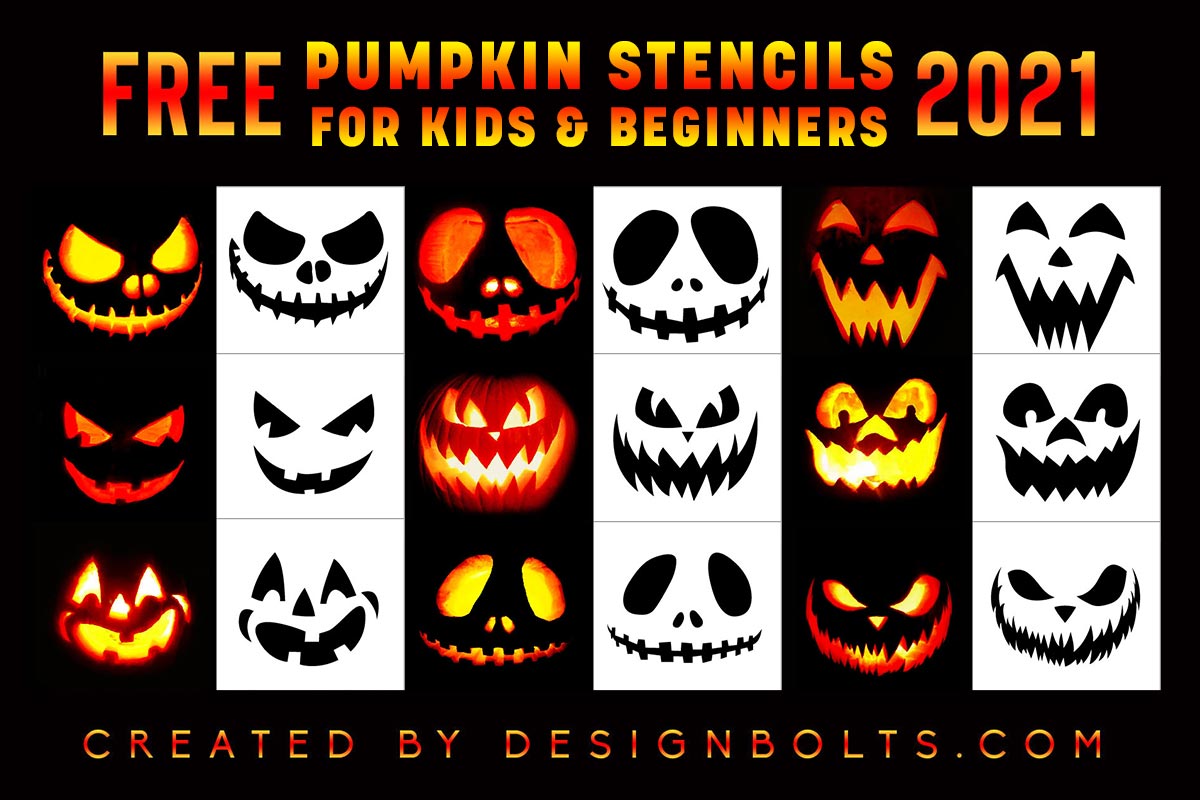 1. Free Scary Pumpkin Carving Stencil 2021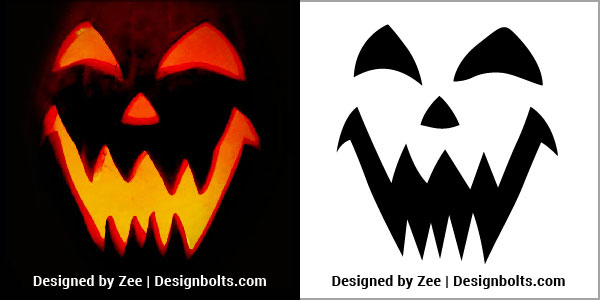 Download Stencil 1
2. Free Scary Pumpkin Carving Stencil 2021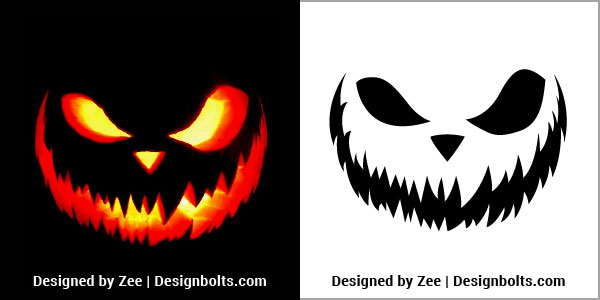 Download Stencil 2
3. Free Scary Pumpkin Carving Stencil 2021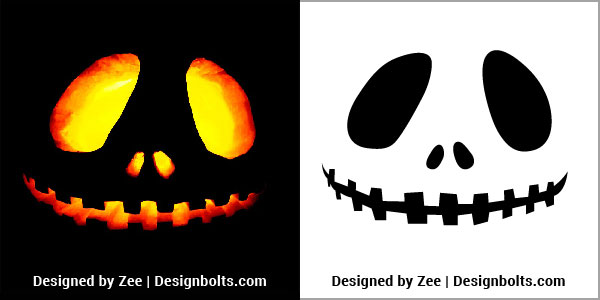 Download Stencil 3
4. Free Scary Pumpkin Carving Stencil 2021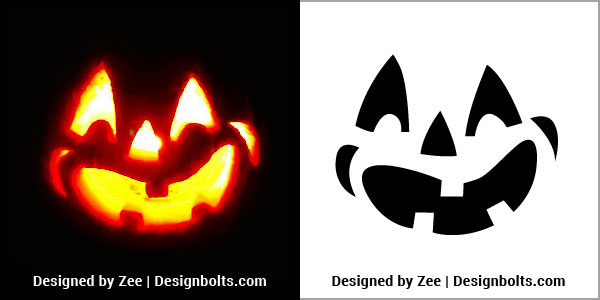 Download Stencil 4
5. Free Scary Pumpkin Carving Stencil 2021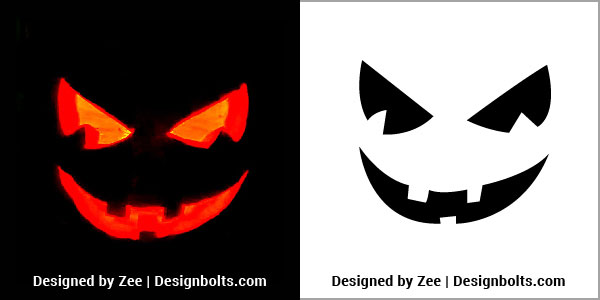 Download Stencil 5
6. Free Scary Pumpkin Carving Stencil 2021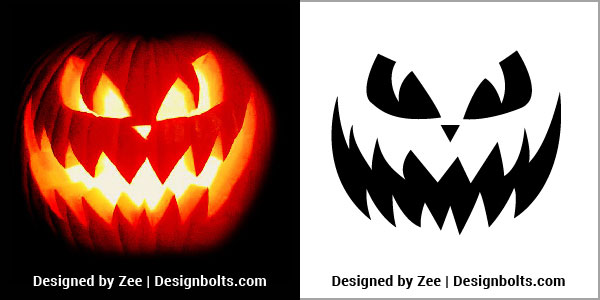 Download Stencil 6
7. Free Scary Pumpkin Carving Stencil 2021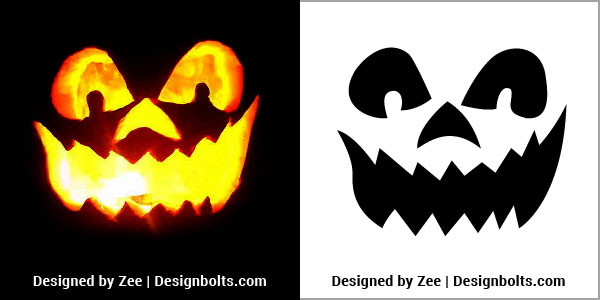 Download Stencil 7
8. Free Scary Pumpkin Carving Stencil 2021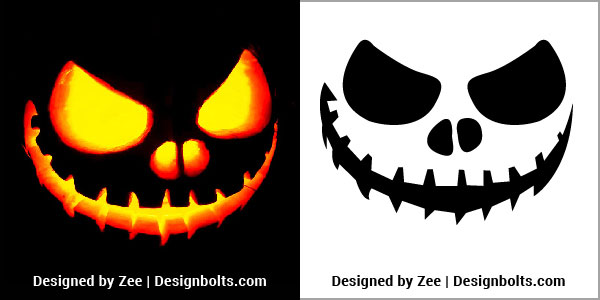 Download Stencil 8
9. Free Scary Pumpkin Carving Stencil 2021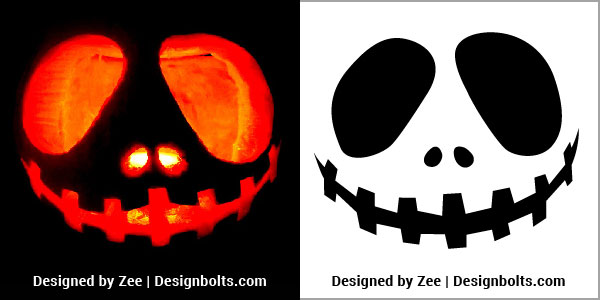 Download Stencil 9
10. Free Scary Pumpkin Carving Stencil 2021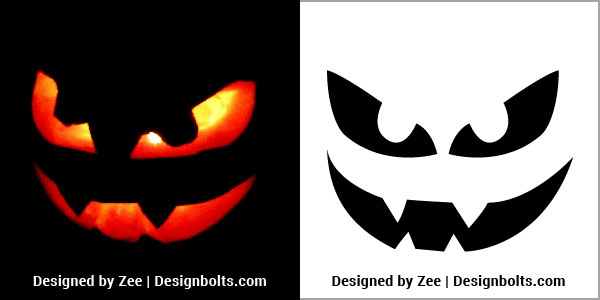 Download Stencil 10
Latest Halloween Pumpkin Carving Stencils 2022, 2021, 2020, 2019, 2018, 2017, 2016, 2015, 2014, 2013, 2012 to Carve: