Hi there party lovers! We are back with yet another exciting blog of ours and we can bet that you are going to love it mainly because it comes with not just 10 or 20 but 25 classy Halloween t-shirts that women must buy in 2021 but other than that, it is going to be Halloween soonish and we know that you guys are desperately looking forward to enjoying it with your loved ones, your friends and colleagues too so, let us get started.
In almost every blog of ours that we share here about Halloween, we make sure that we also guide you guys on how to up your game when it comes to carving the pumpkins, setting up the places and how to utilize the décor items for the coming years as well but today, we wanted to do something a little different than the usual stuff because knowing what to wear for a Halloween party and pulling it off is also important, you know. Now, you must be wondering why anyone would not go for costumes when they have an option, right. So, here is the thing; not everyone likes to wear costumes, but they do want to celebrate Halloween night and we are here for them as that is completely okay and one should wear what they feel comfortable in.
Alright so, we know that you know how to dress up for your parties and all but for Halloween, it can be even more fun than you would have thought so allow us to dive right into it and you will know what we are saying. If you are arranging a party at your own house or at your office; you must have a theme too, right? So, when you are working on a theme or maybe even multiple themes for that matter, always make sure that you pick the ideas that can work for everyone who would be there that is the host (you), family members (if they are going to join you) as well as the guests. Also, never forget to send out a detailed or brief text message or invitation to the ones who will be there mentioning what to expect at the party; including the theme, food items, etc.
If you are planning to attend a Halloween party and you do not know what to wear because maybe you forgot to pick a costume for yourself or you just don't want to wear it, you can ask the host(s) yourself about the theme so that you can pick a classy shirt from our collection of  25 t-shirts that you must check out and purchase too if you are a woman or are planning to present it to your mom, girlfriend, wife, daughter, friend as well as to colleagues.
So, what does an ideal Halloween t-shirt look like? It can have a nice print of a superhero, a strong (female) character from the movies or seasons for the matter, painting of a scary mummy, the silhouette of a witch standing outside a haunted castle or it could be a quote or a statement that is there to scare people off but that is not it because not everyone likes super scary stuff so we can always go for cutesy prints and designs as well. These designs are well thought and specially designed for kids, teenagers, and adults who are not into dark and horror stuff but they want to make the most of the occasion so, they should not be excluded from all the fun, you know.
By keeping in mind all sorts of audiences that we have here who follow our blog, we always want to create content that caters to everyone's needs and demands and you will see that our collection of 25 classy Halloween 2021 t-shirts for women is a prime example of that. We have included multiple sizes, colors, styles, and designs in the collection to make it work for all of you covering the levels for scary as well as less scary.
That is all for today, you guys! We hope that you had a great time reading our blog and that you will also check out our collection of 25 classy Halloween t-shirts for women to be purchased in 2021. Feel free to share your feedback with us in the comments section and do also let us know which t-shirts you liked the most and while you are at it, don't forget to share this blog with your family members, friends and favorite co-workers as well because we know they must be looking for ideas on how to dress up this Halloween.
Oh, and if you have any suggestions and requests, send them our way as we would love to know about them too.
25 Classy Halloween 2021 T-Shirts for Women
1. Disney Villains x Heidi Klum Eyes T-Shirt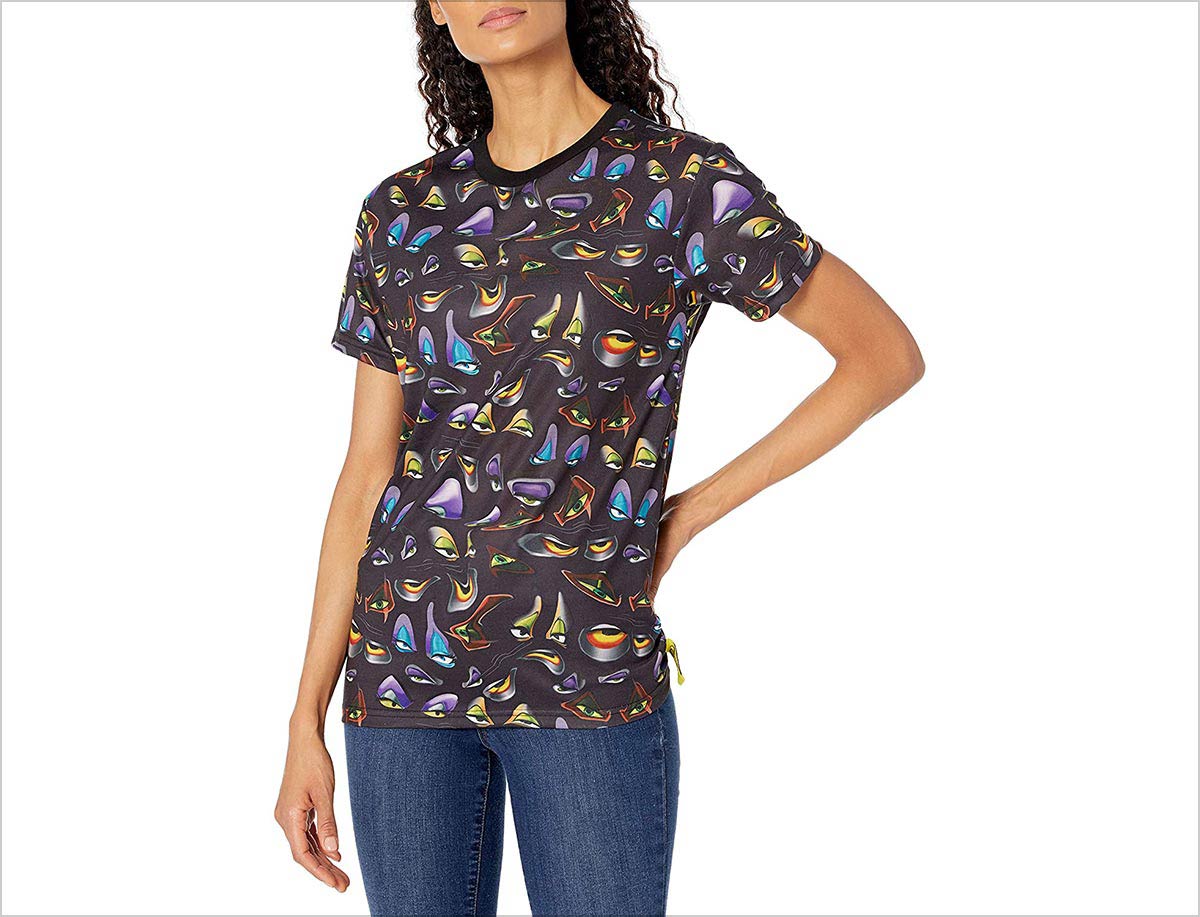 2. Disney Women's Plus Size T-Shirt Maleficent Villains Print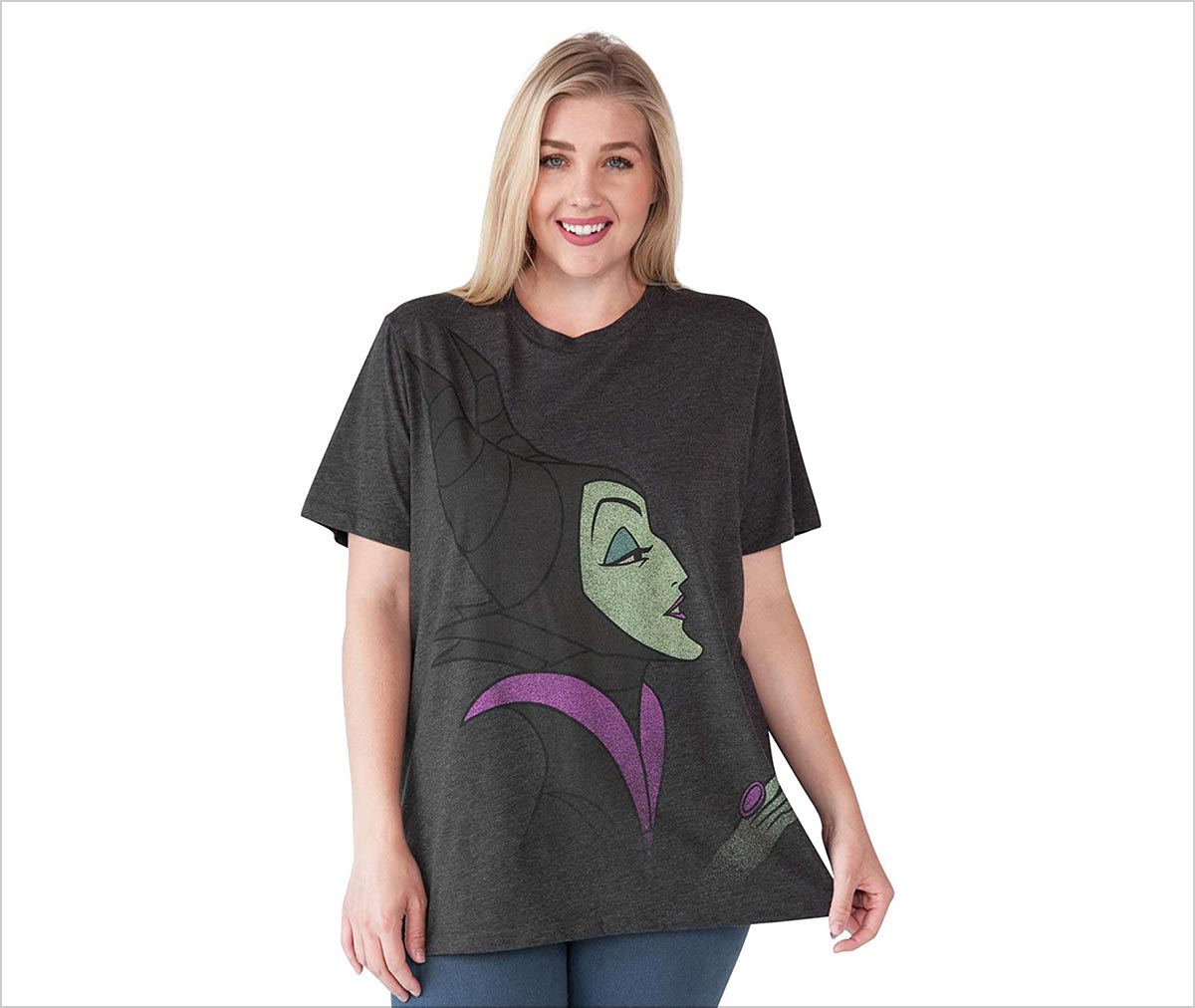 3. Motherhood Maternity Women's Maternity 3/4 Sleeve Side Ruched Halloween Graphic Tee Shirt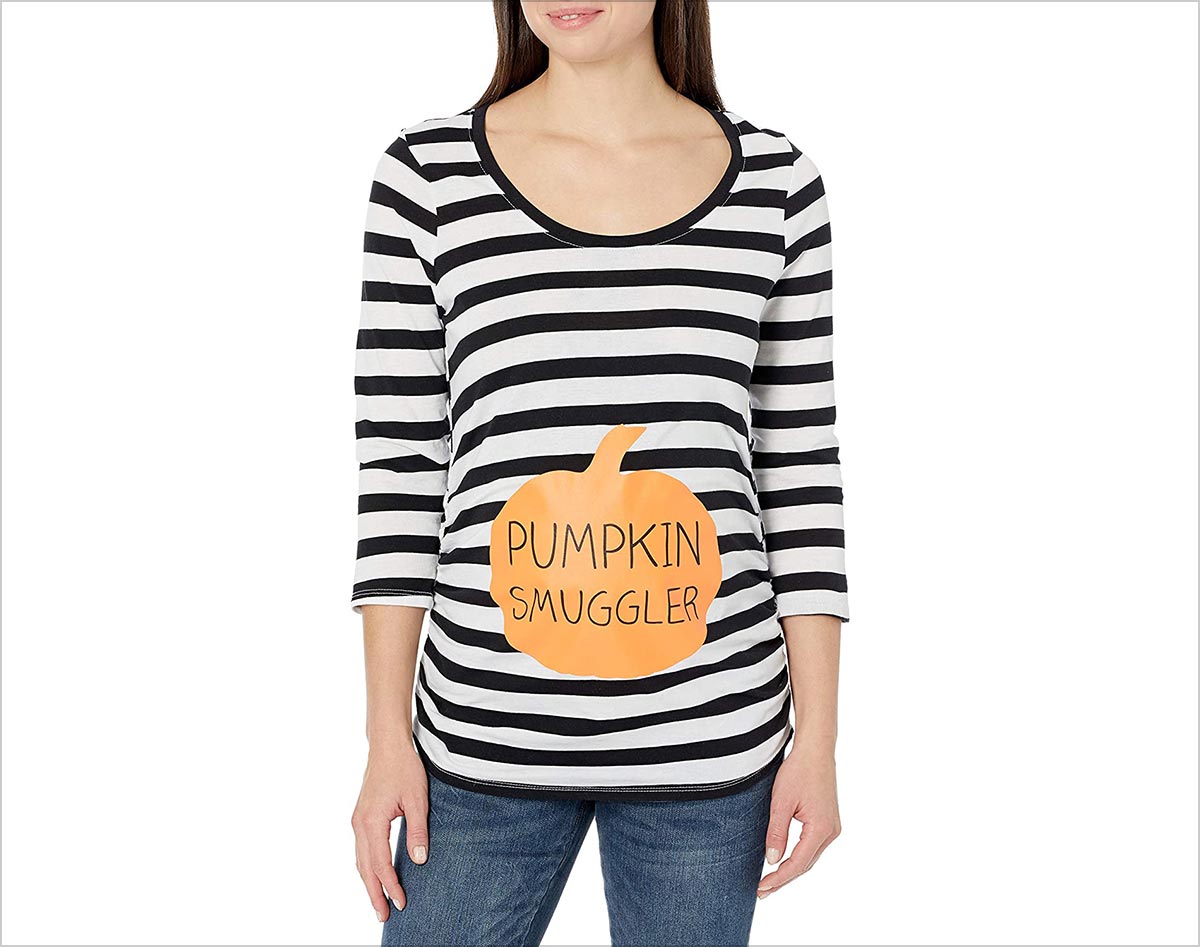 4. Halloween Pumpkin T-Shirt Women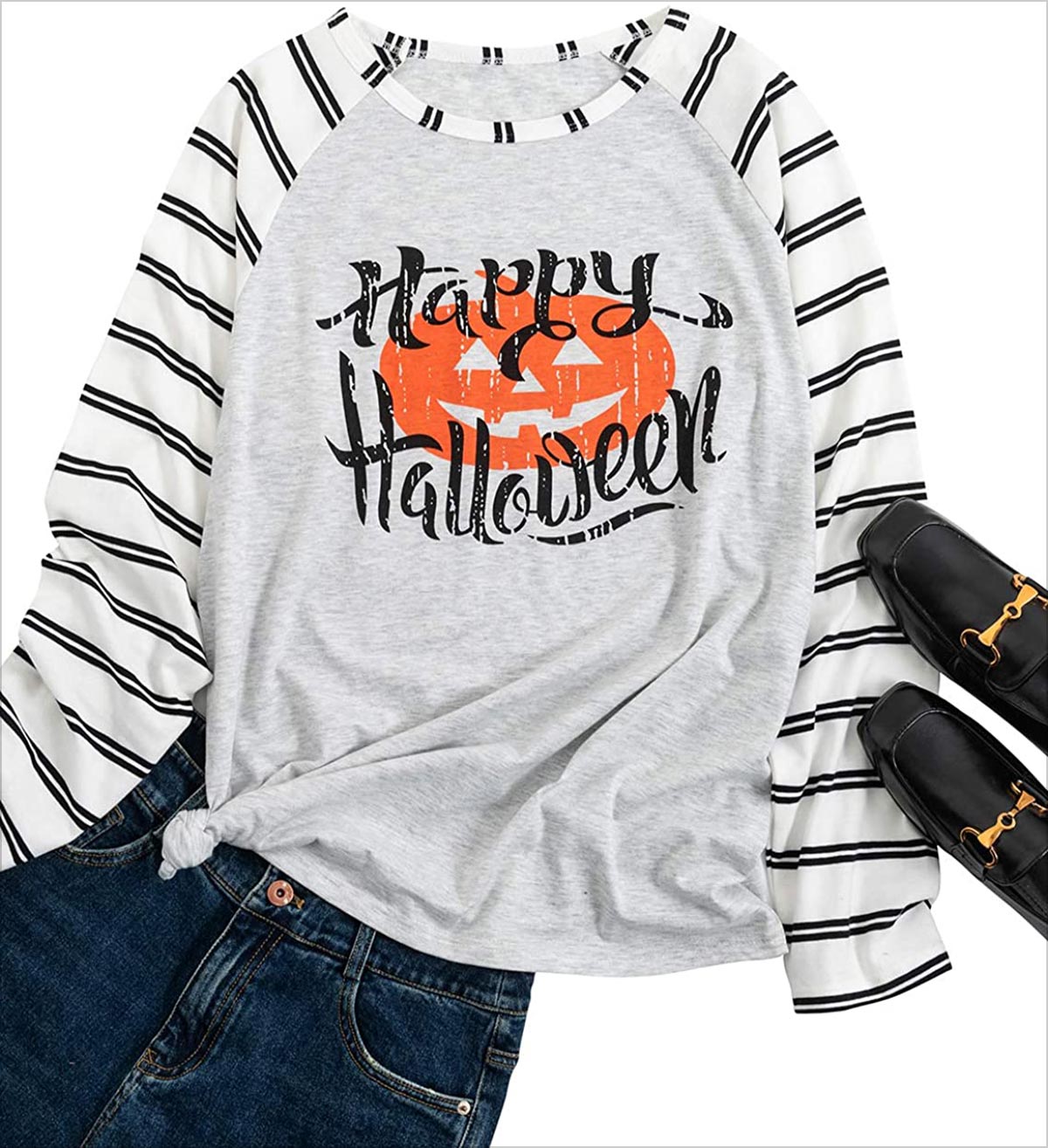 5. Woffccrd Womens Funny Leopard Pumpkin Printed Shirts Halloween Short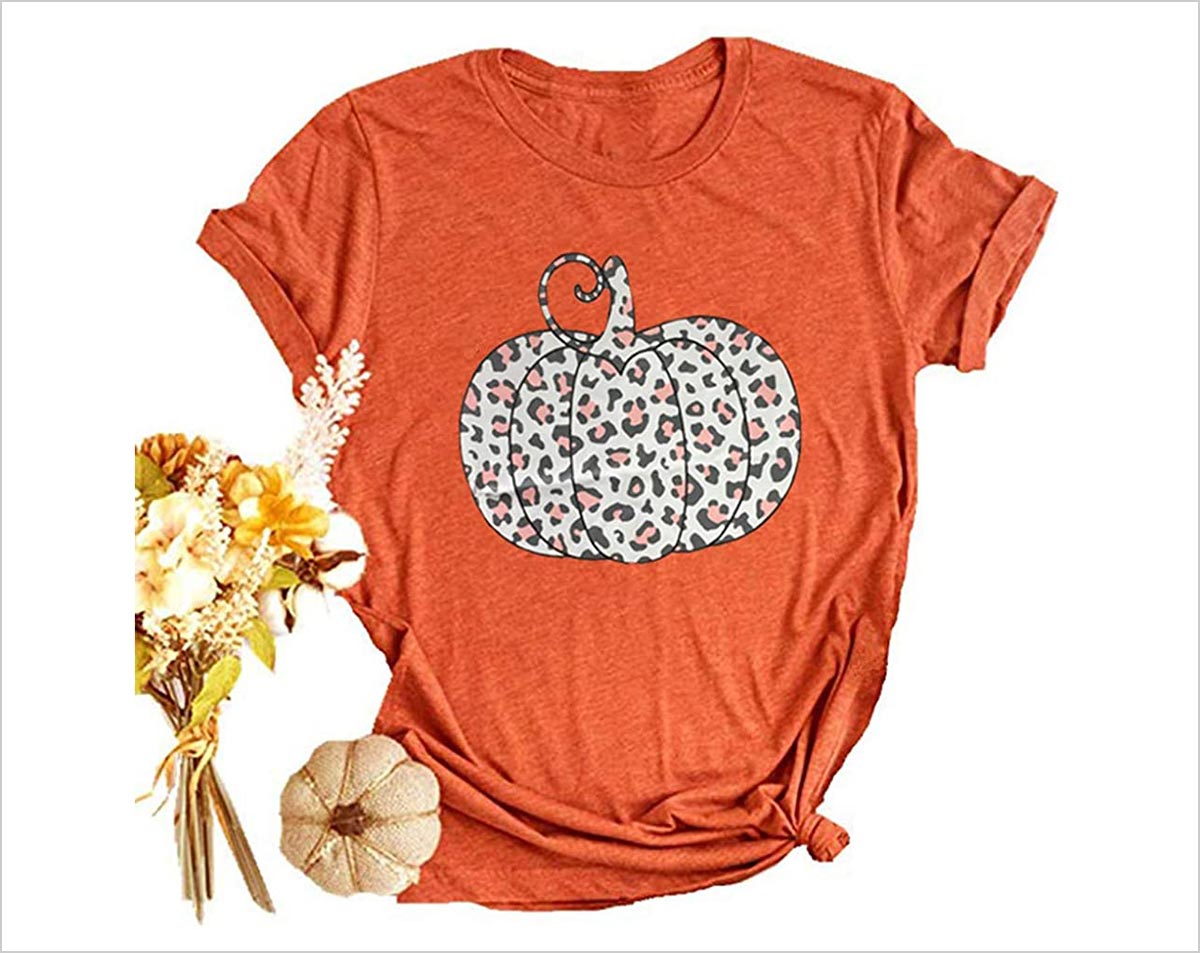 6. Womens Halloween T-Shirt Funny Short Sleeve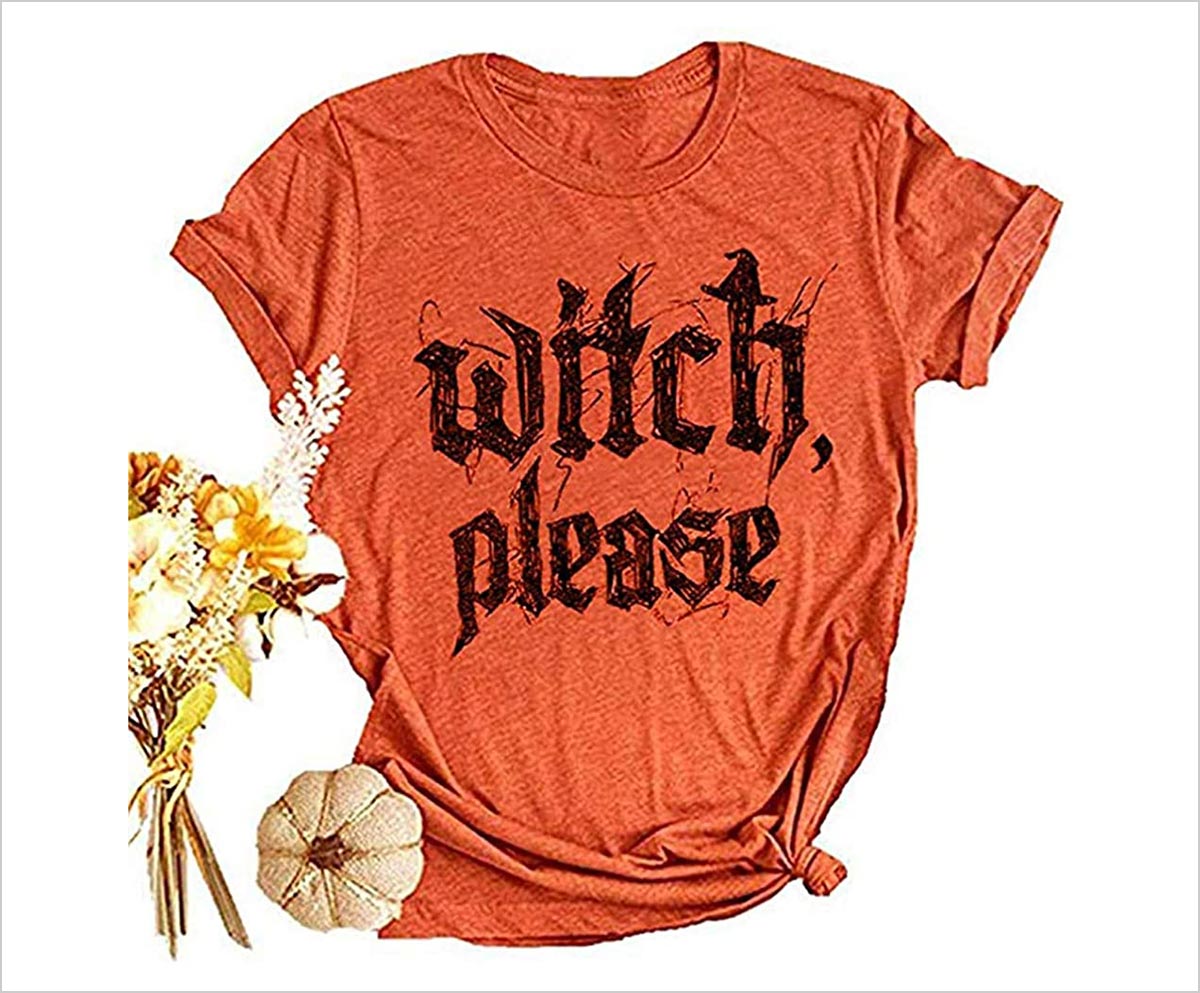 7. Halloween Shirt for Women Funny Graphic Basic Witch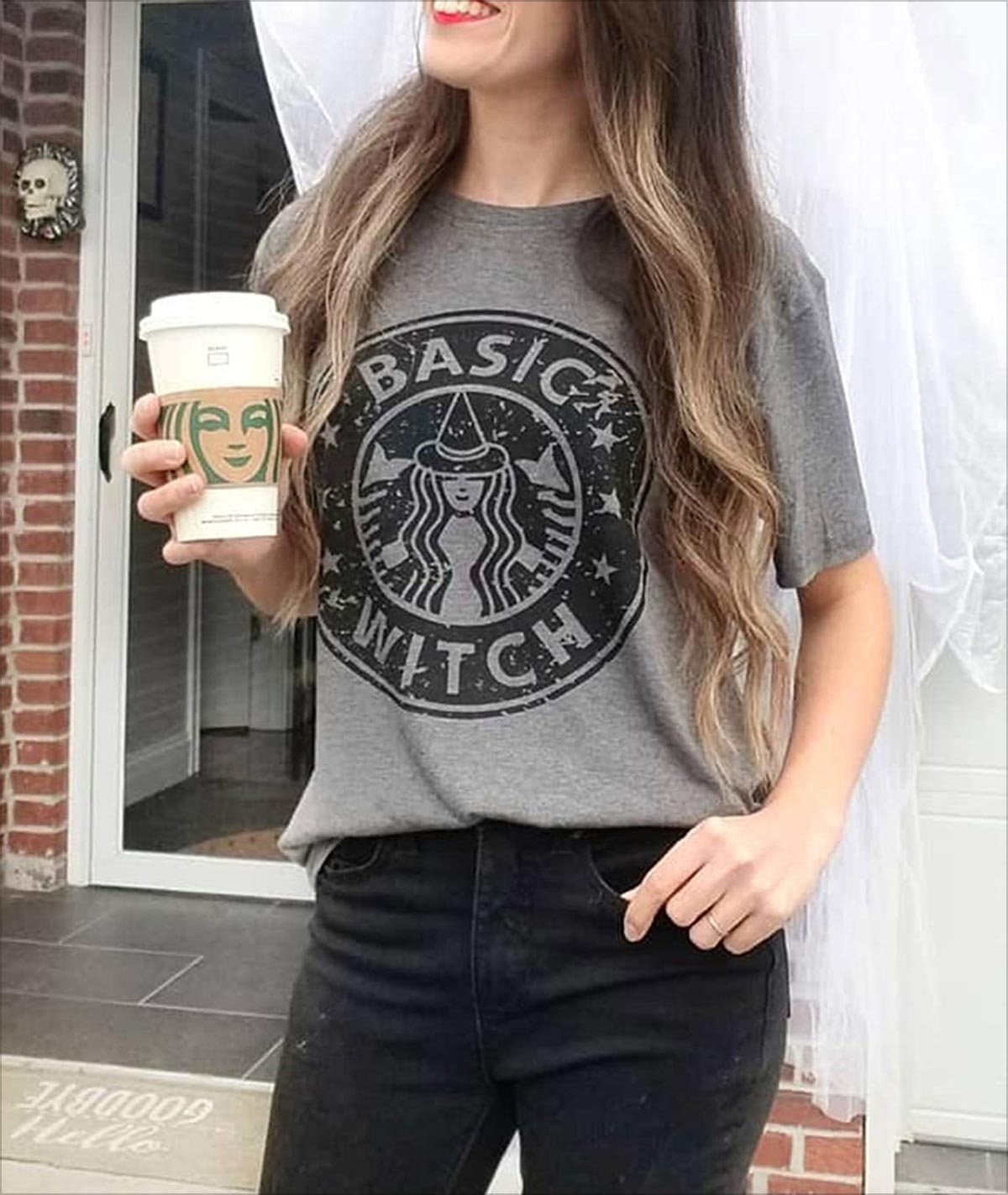 8. Witchy Woman Tshirt Women Halloween Funny Pumpkin Face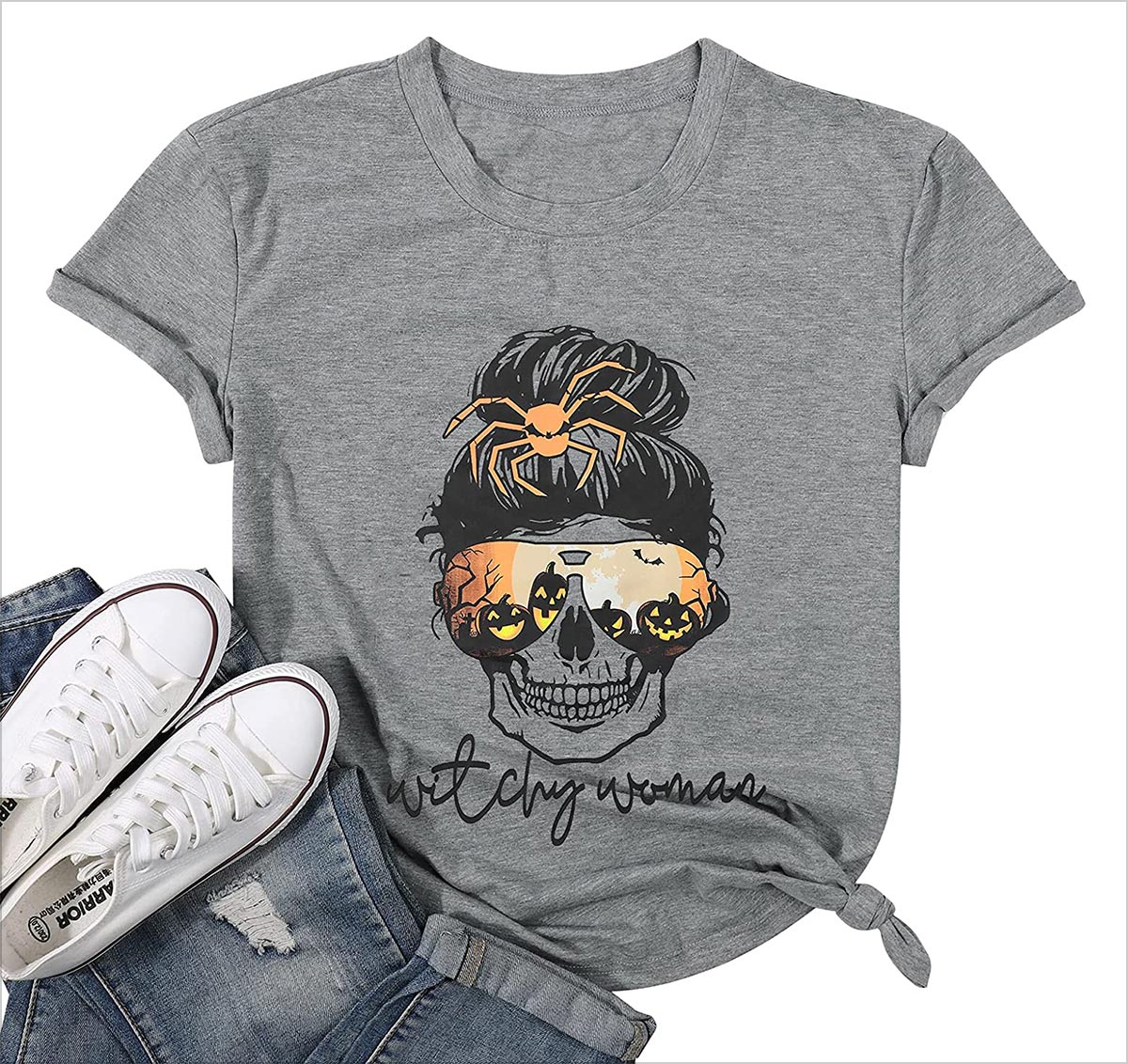 9. Halloween Pumpkin Costume Women's V-Neck T-Shirt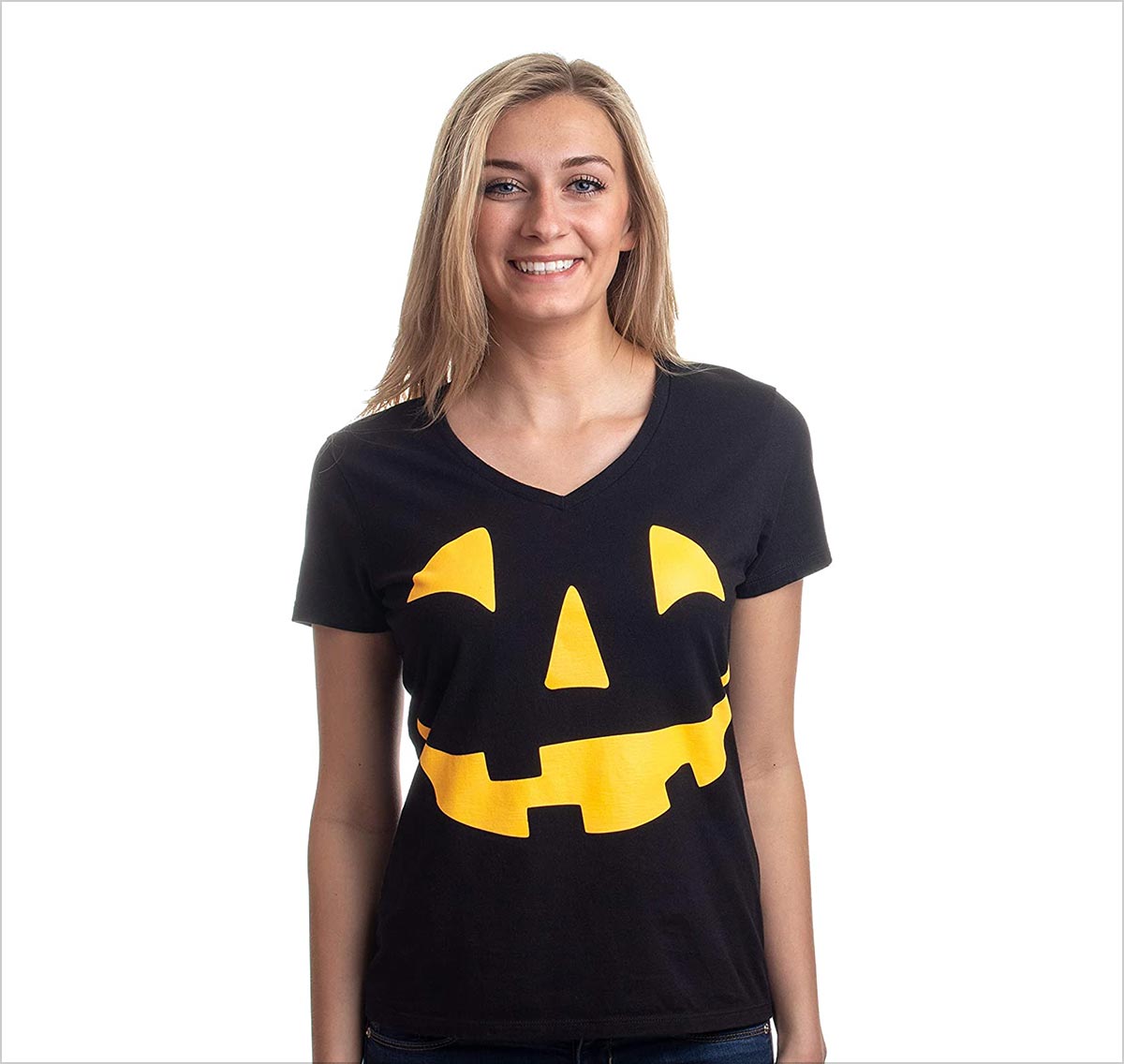 10. Women Leopard Pumpkin Graphic Tees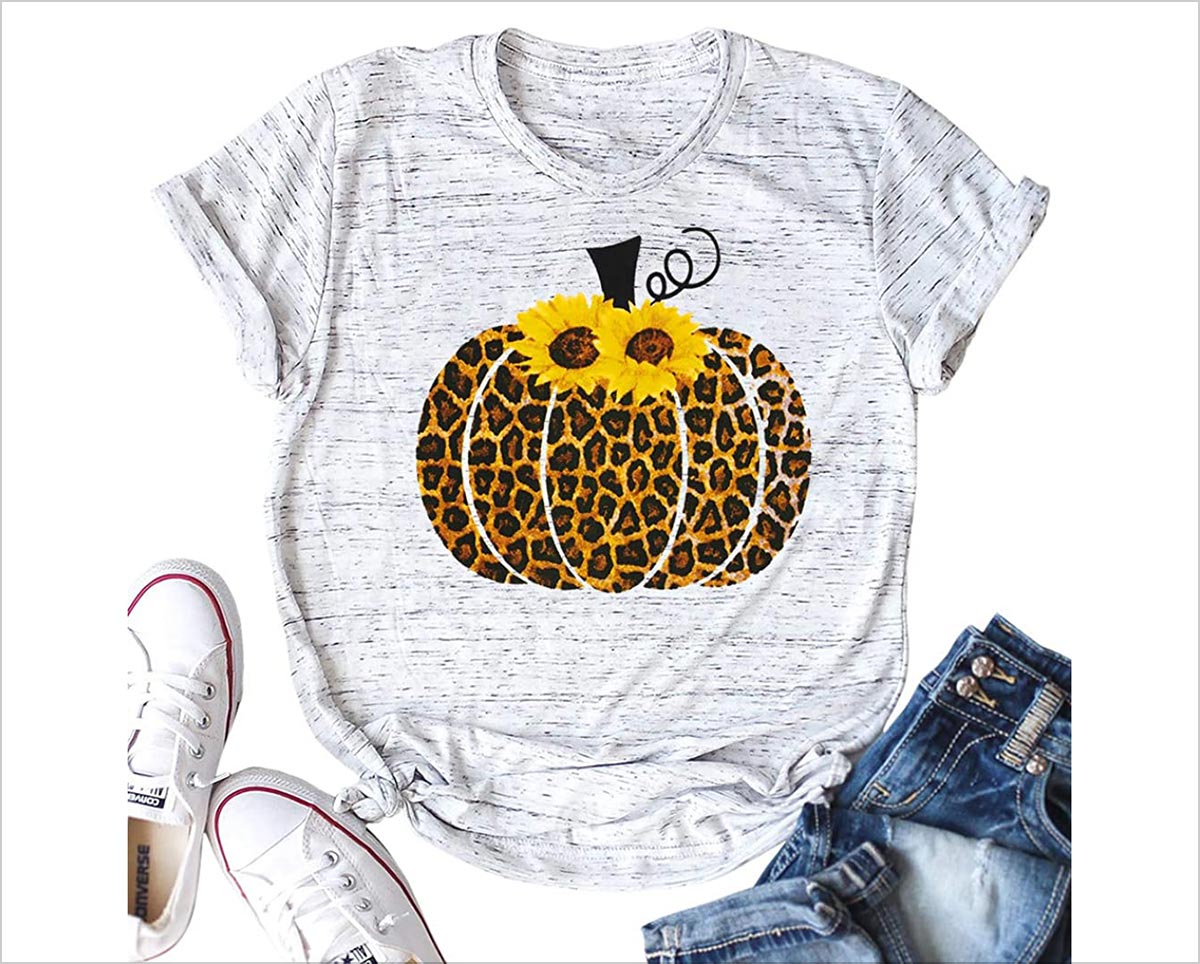 11. Funny Halloween T-Shirt Women Basic Witch Hocus Pocus Graphic Tees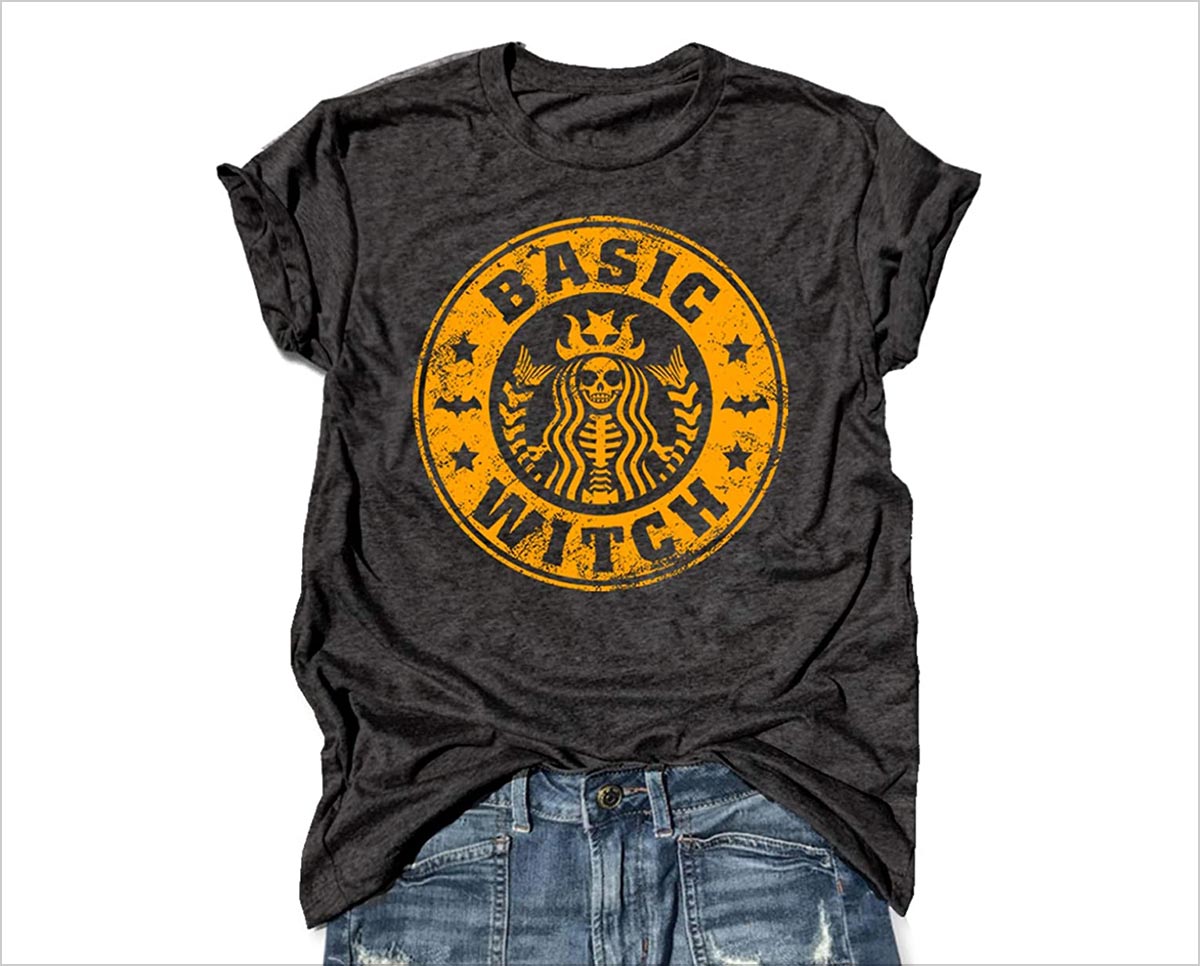 12. Halloween Skull Mom Graphic T-Shirt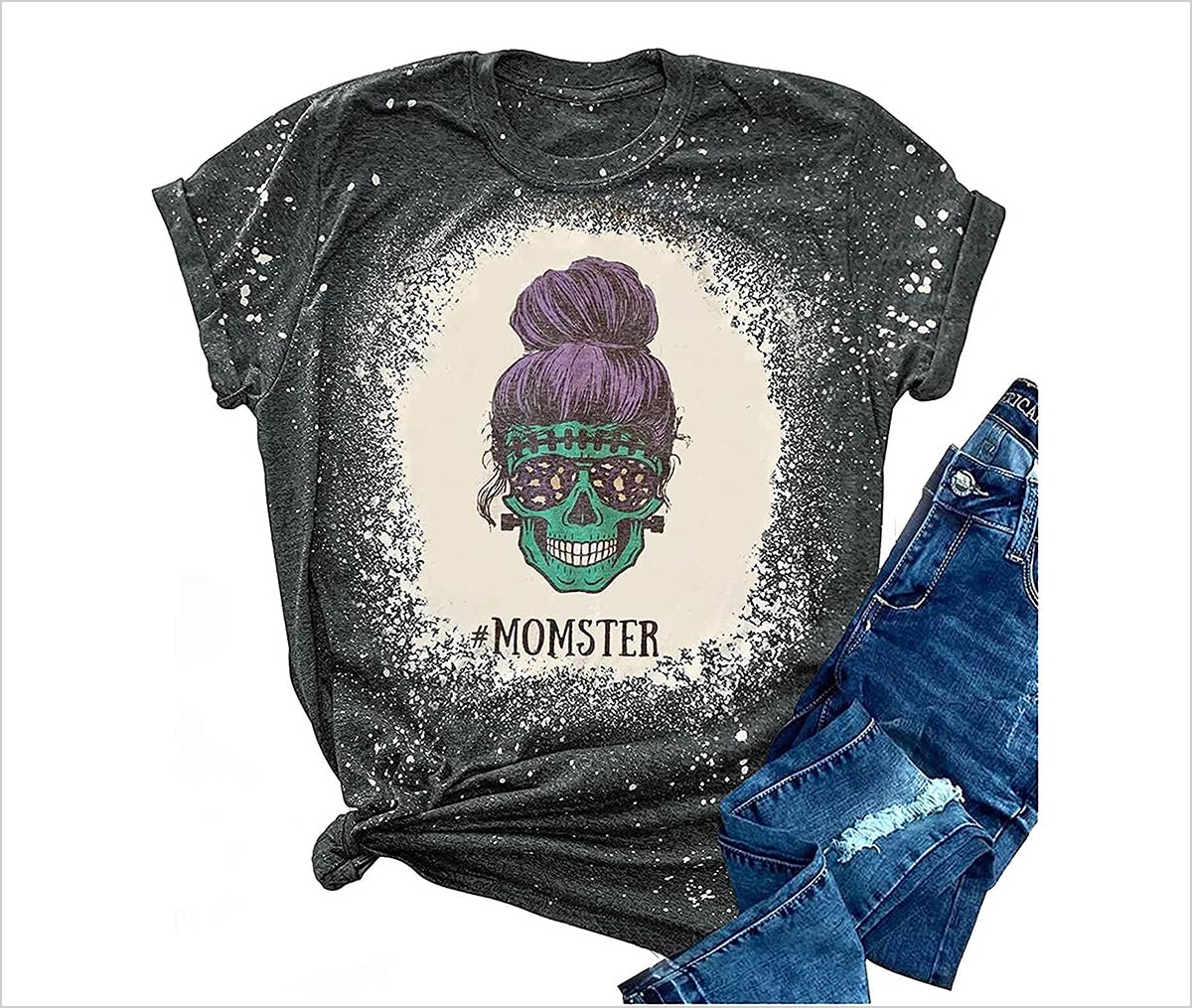 13. Pumpkin Queen Shirt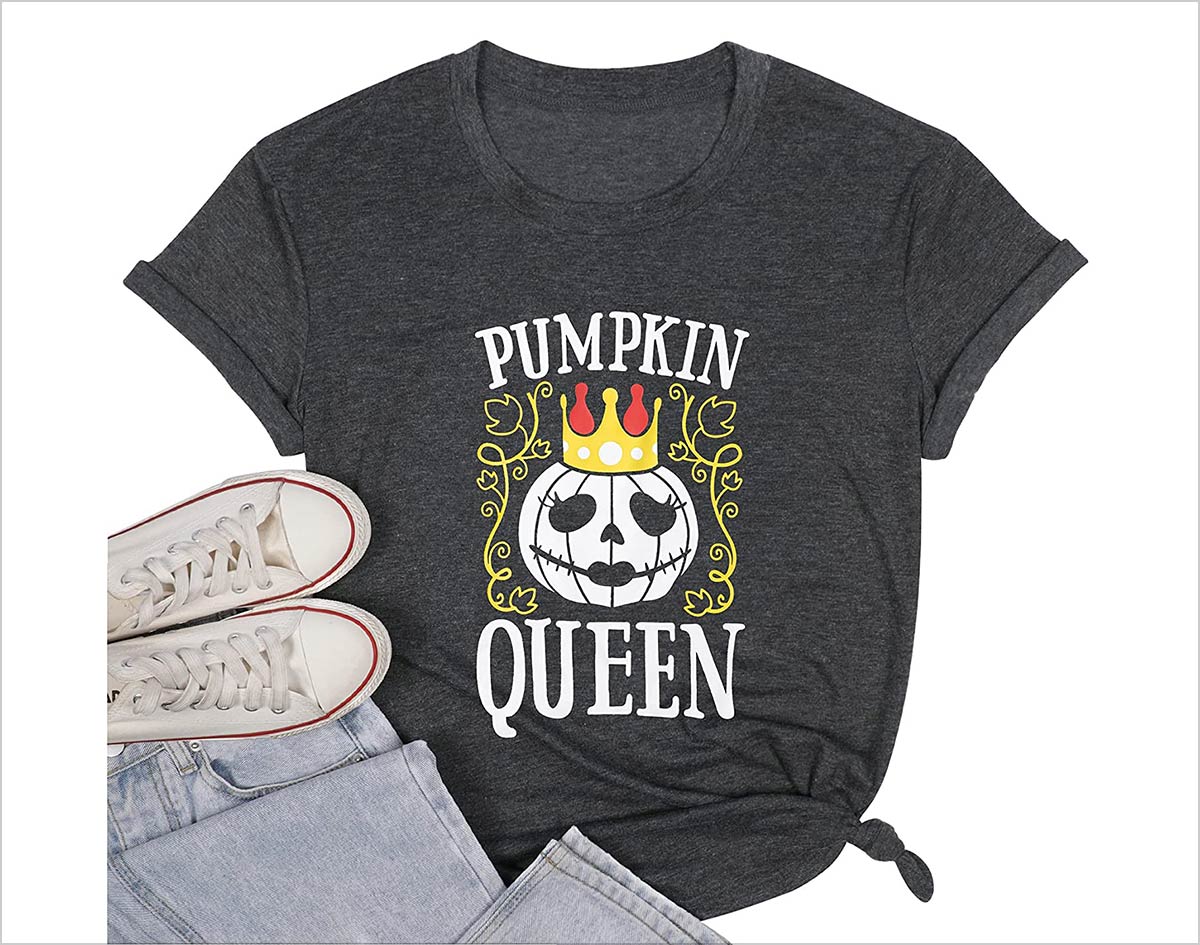 14. Halloween Pumpkin Face Sweater for Women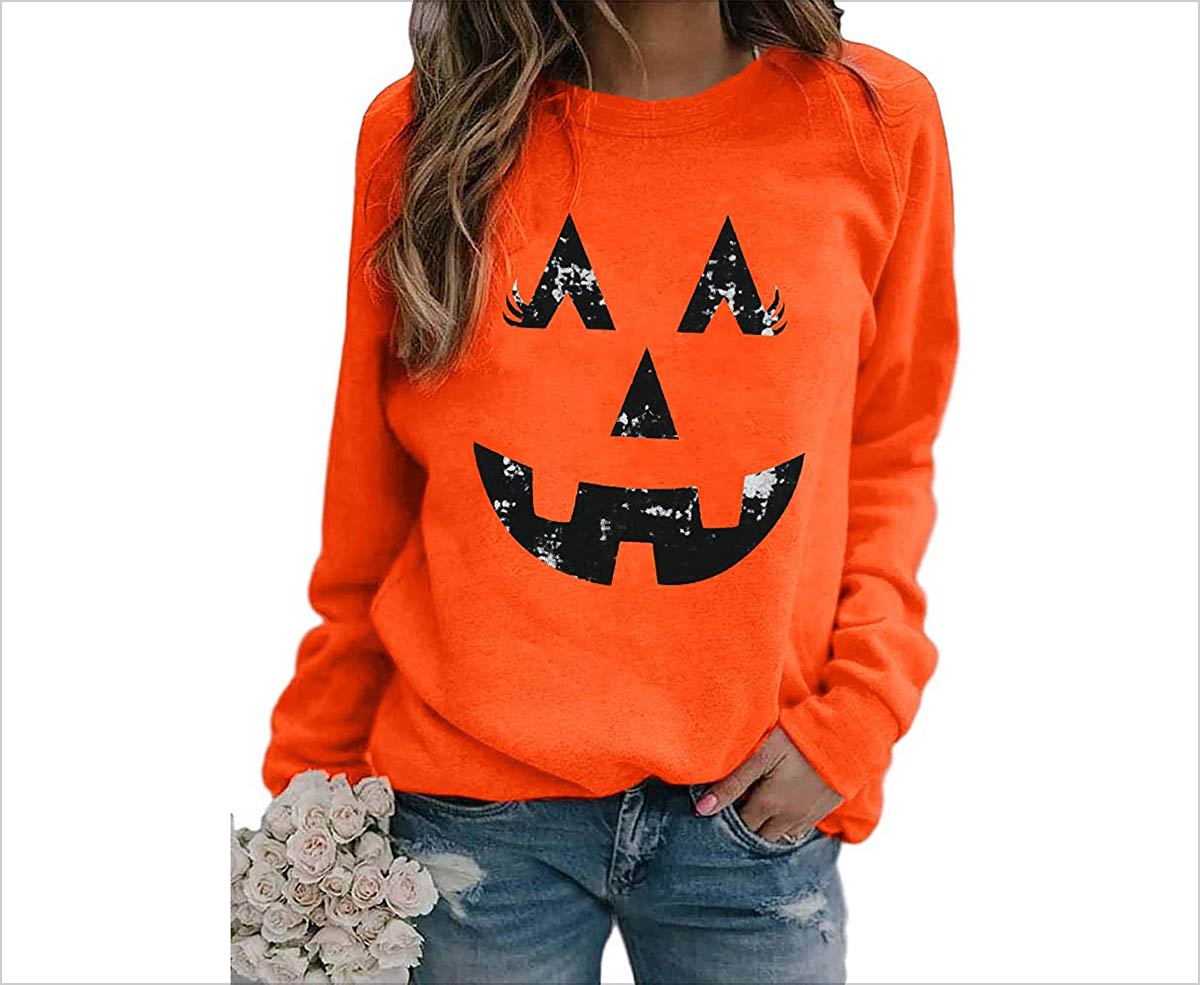 15. Women Halloween Party Pumpkin Face Short Sleeve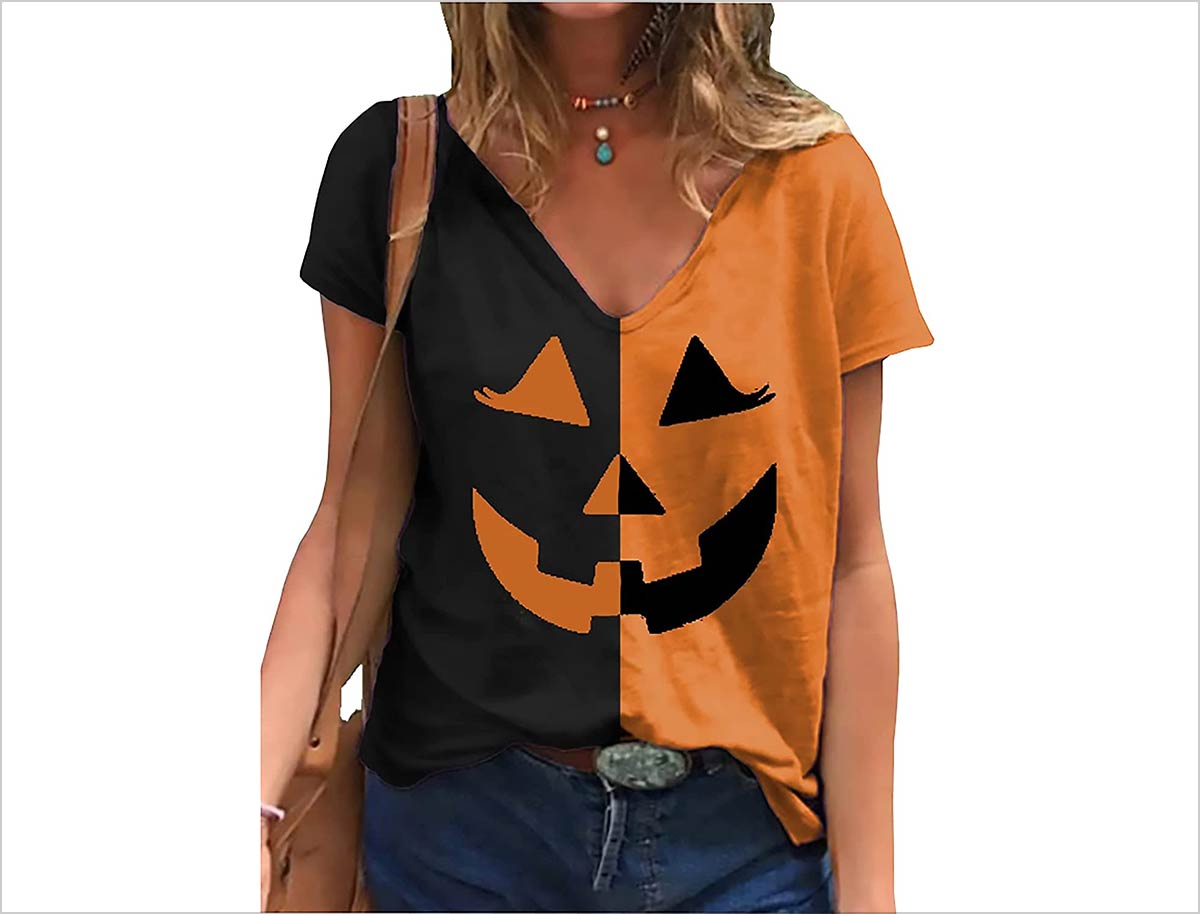 16. YITAN Women's Cute Juniors Tops Teen Girl Tee Funny T Shirt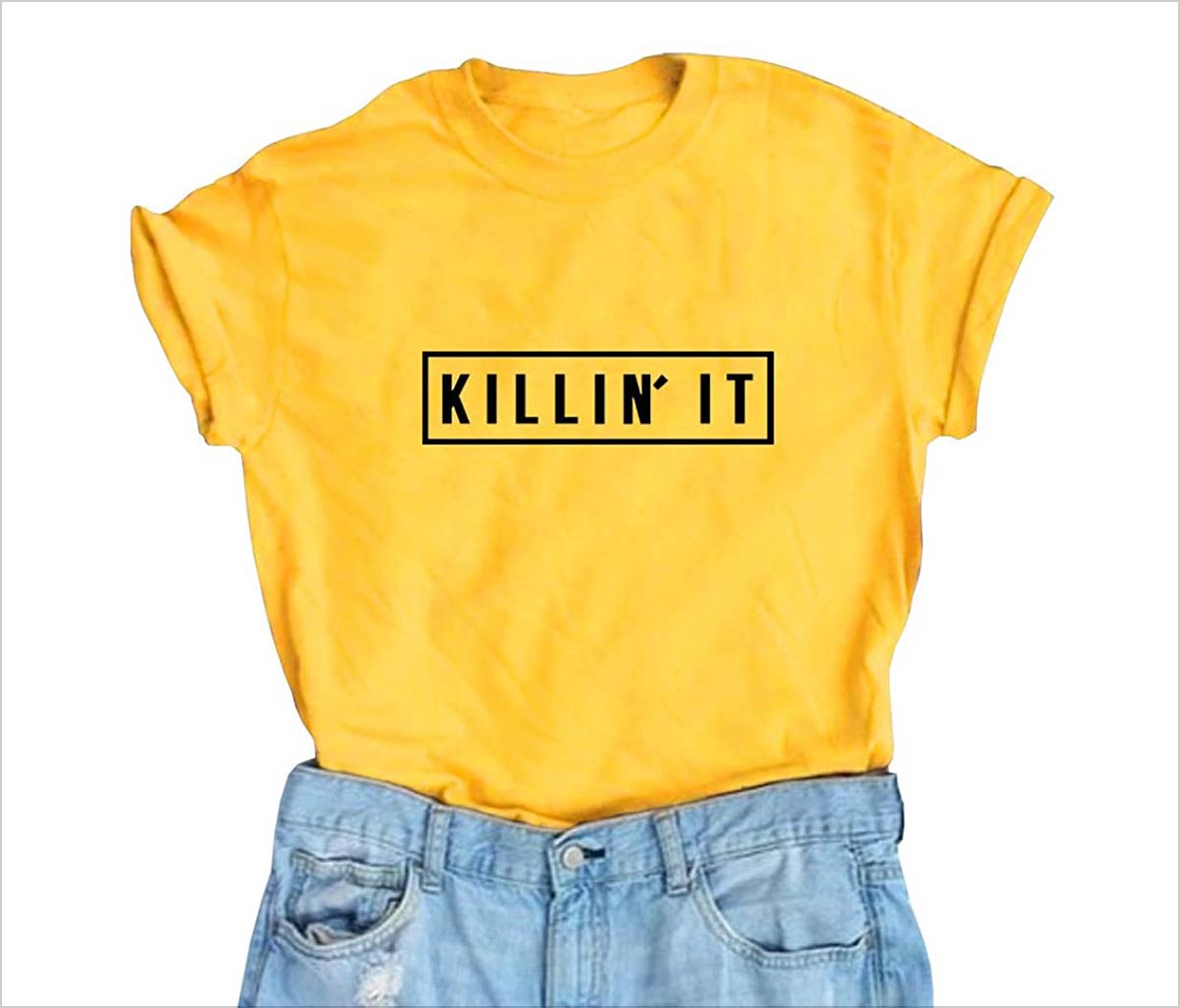 17. Drink Up Witches T Shirt for Women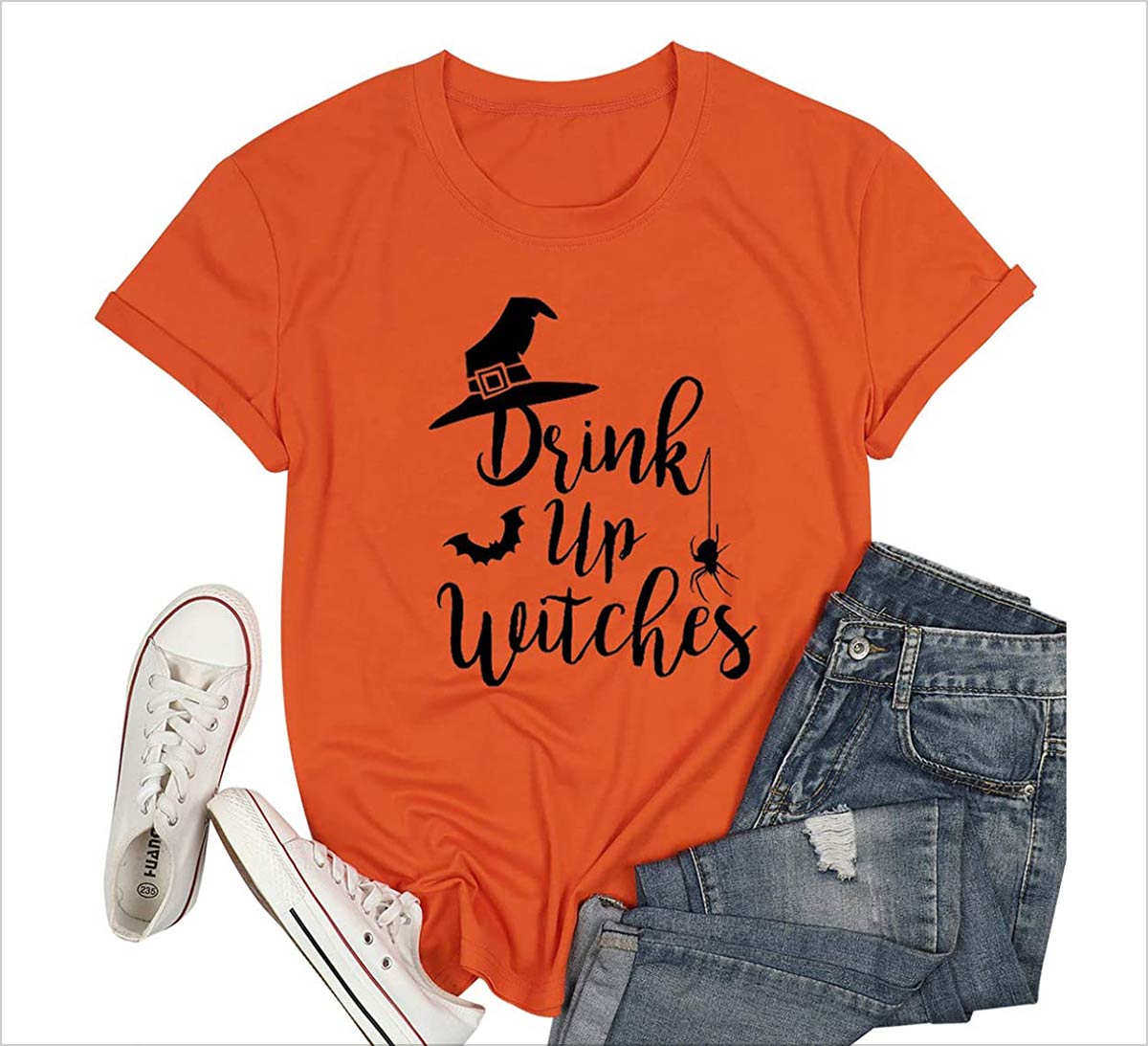 18. Meet Me at The Pumpkin Patch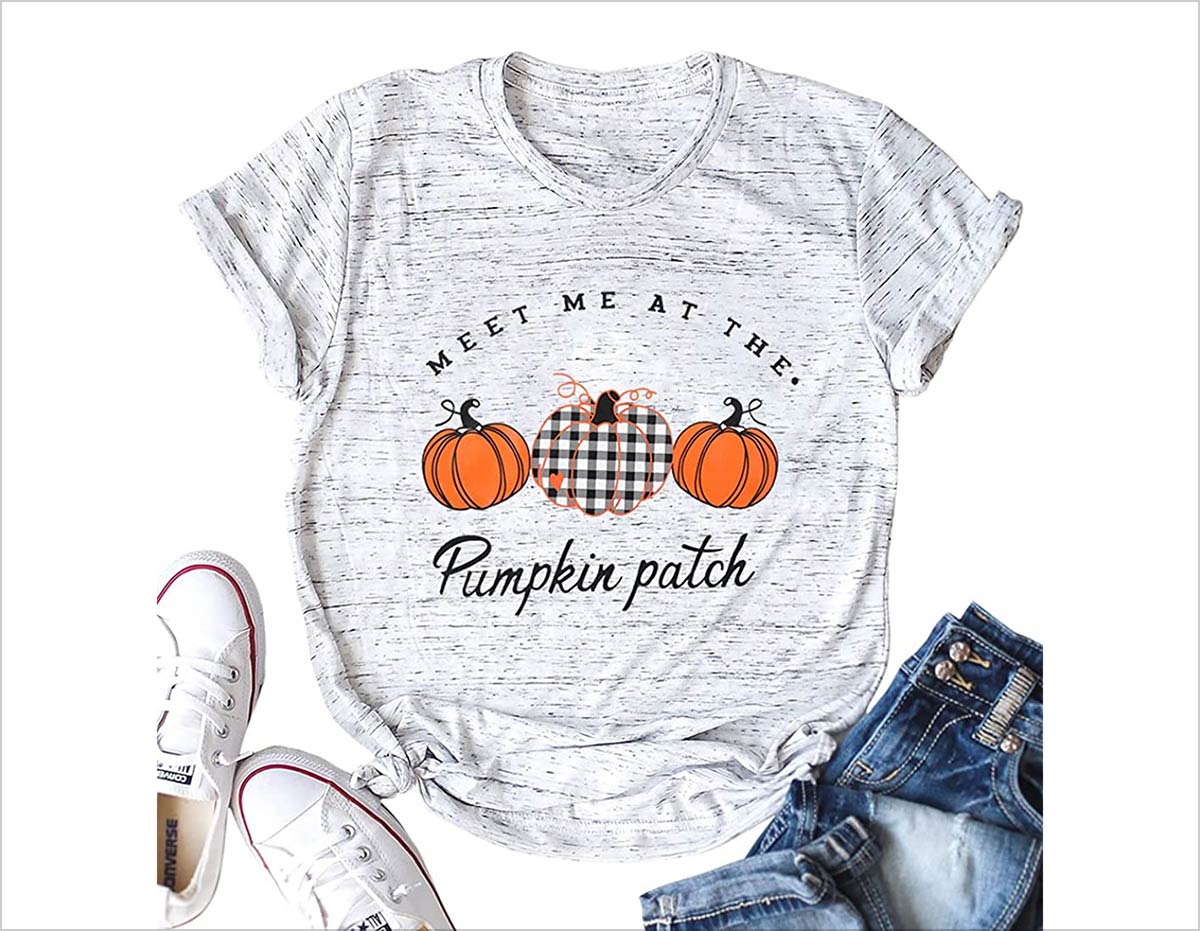 19. Women Halloween Funny Witch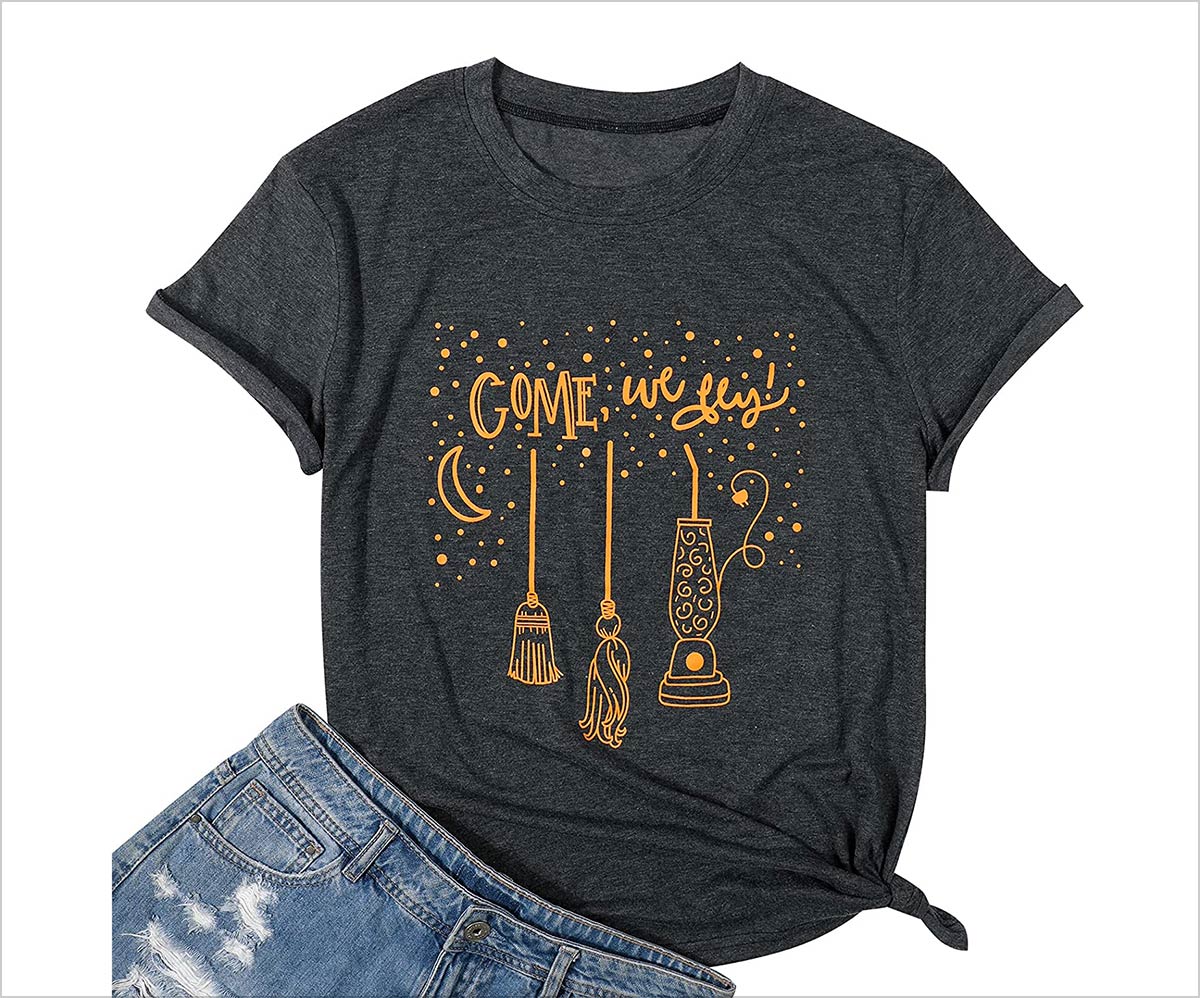 20. Halloween T-Shirt Women's Skull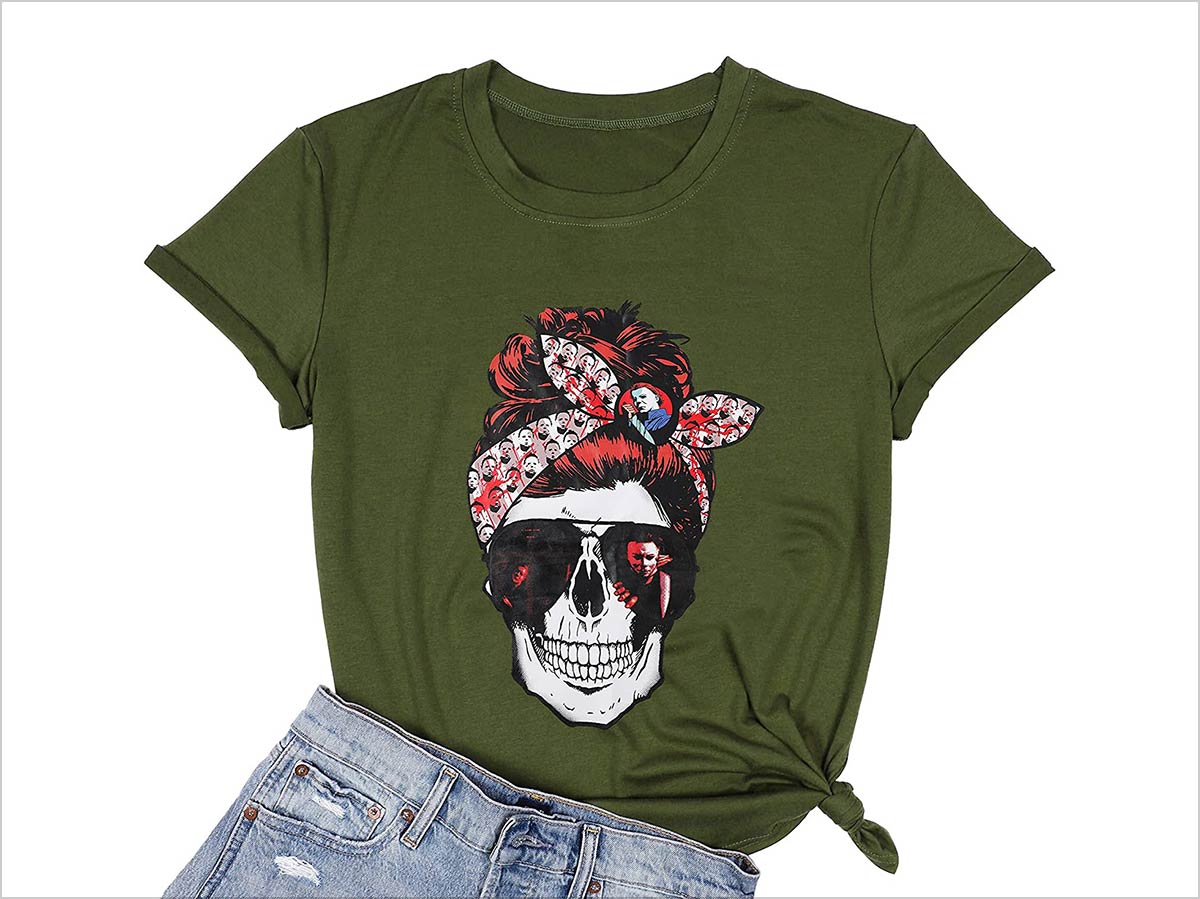 21. Momster T-Shirt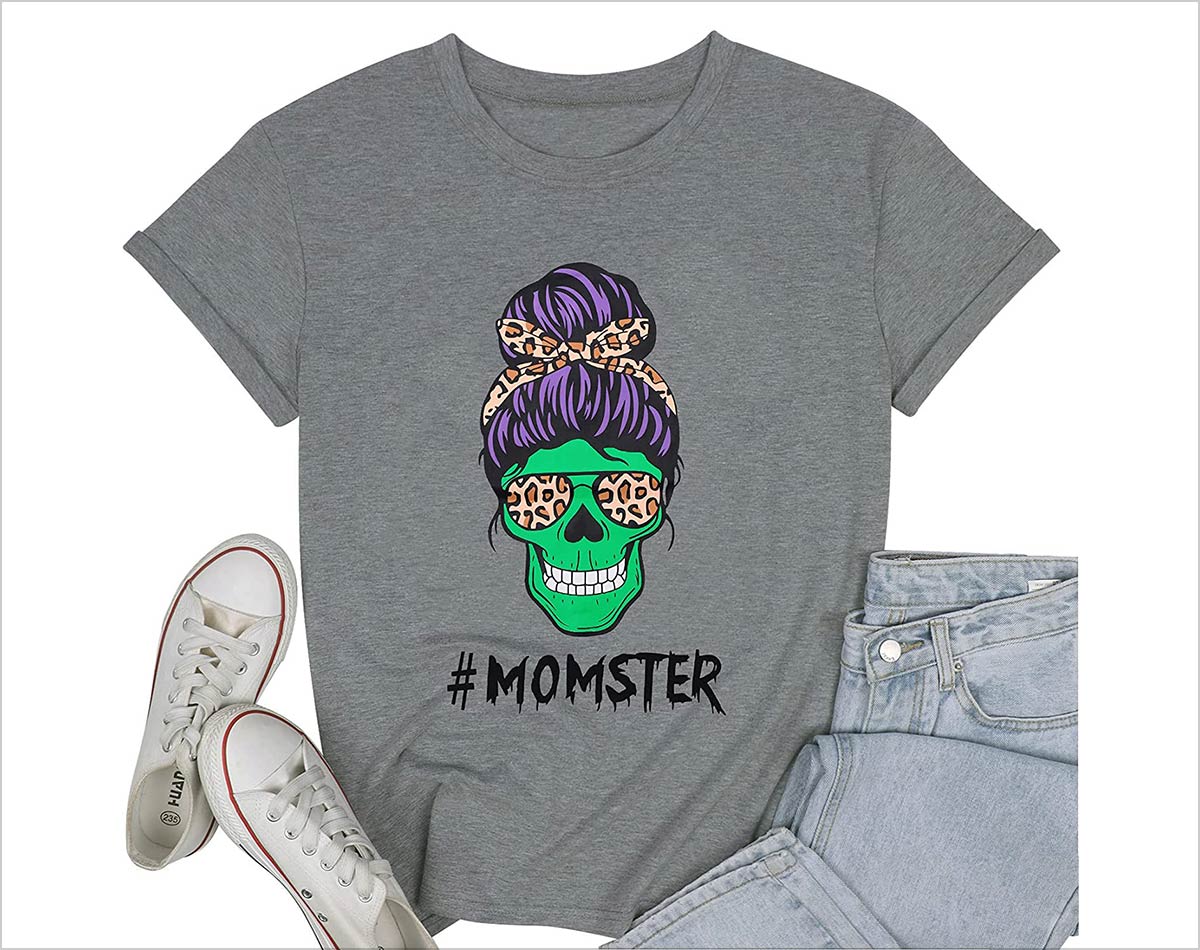 22. Halloween Shirts for Women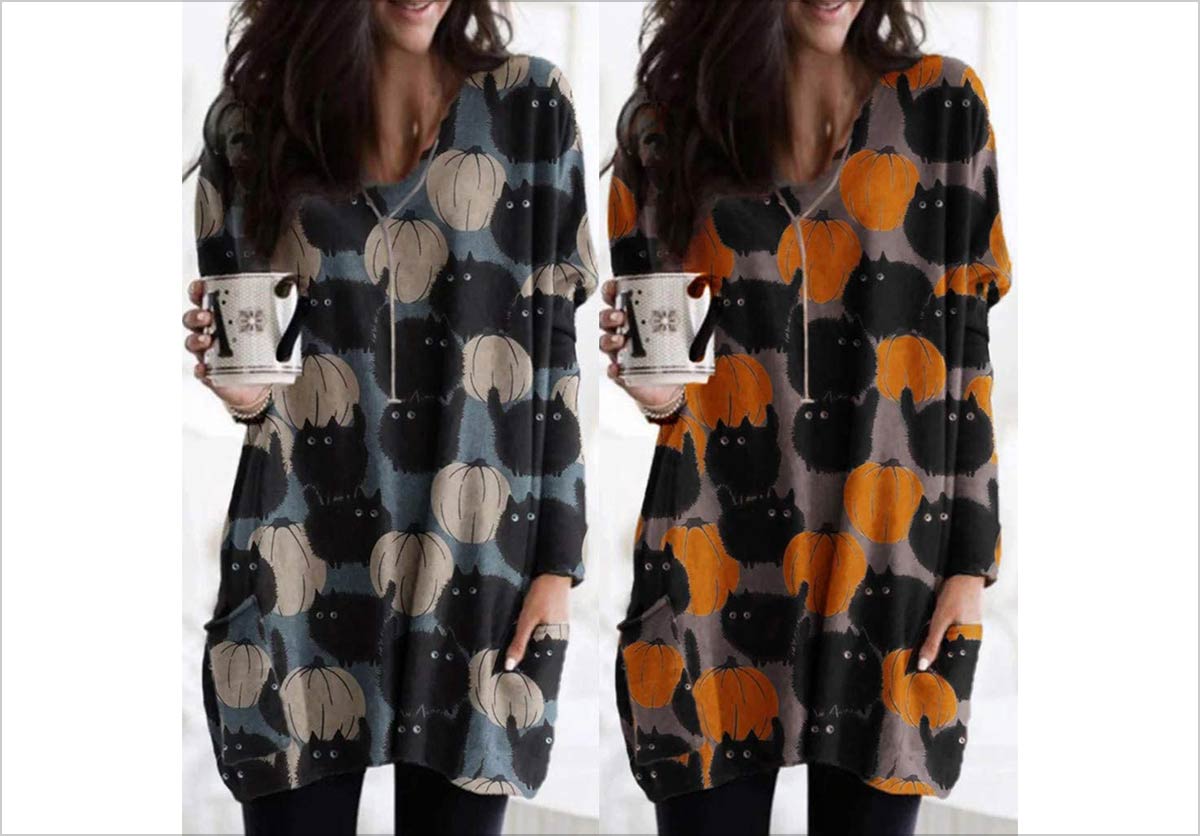 23. Women's Halloween Shirts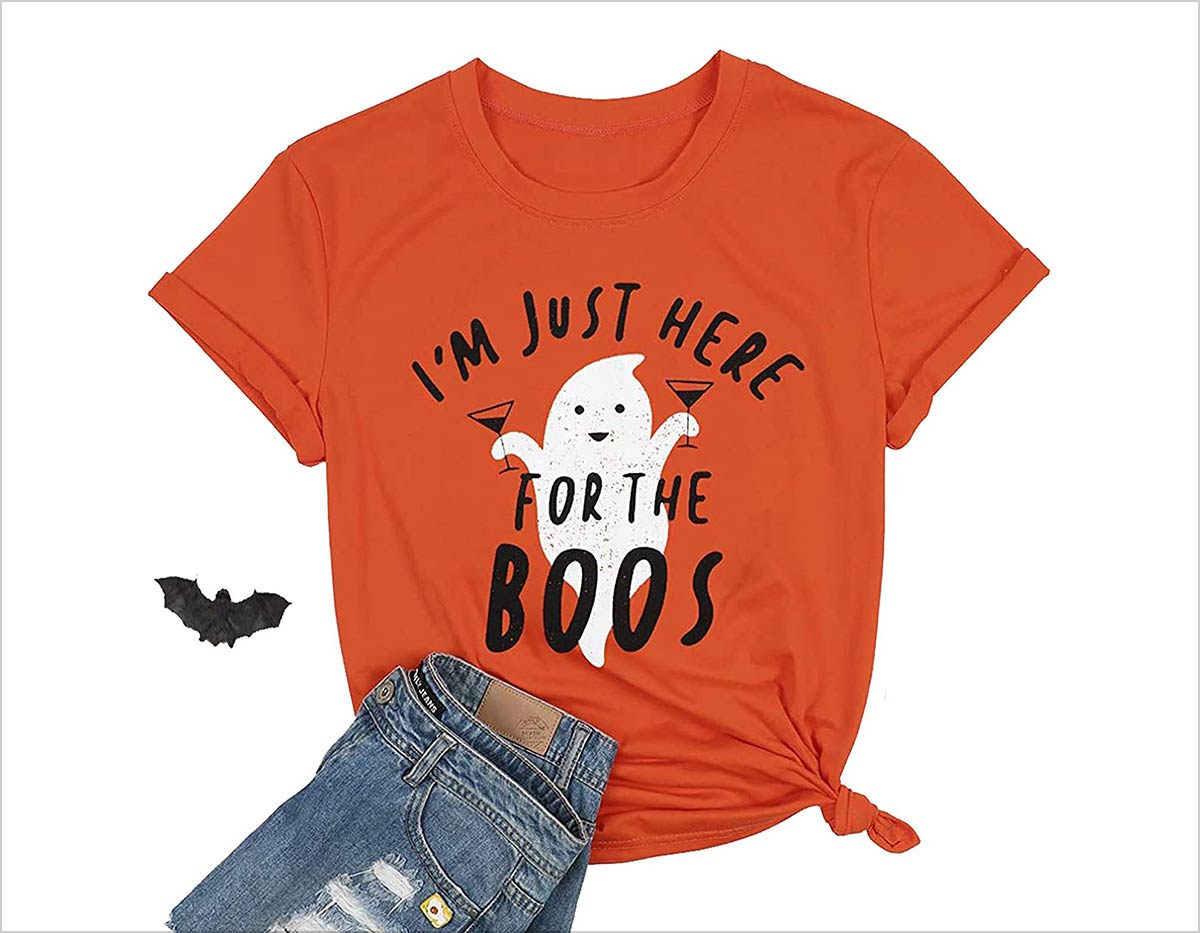 24. Funny Spooky Graphic Fall Shirts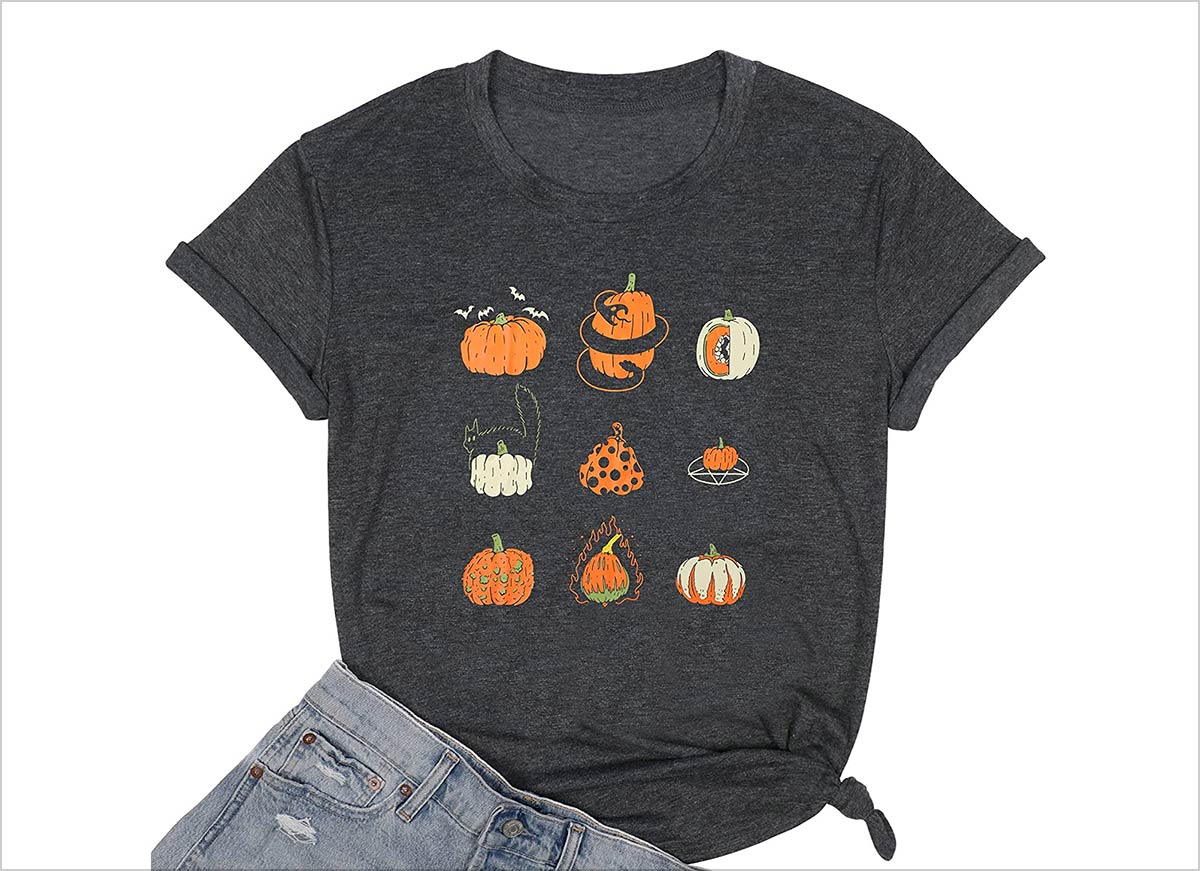 25۔ Plus Size Short Sleeve Tops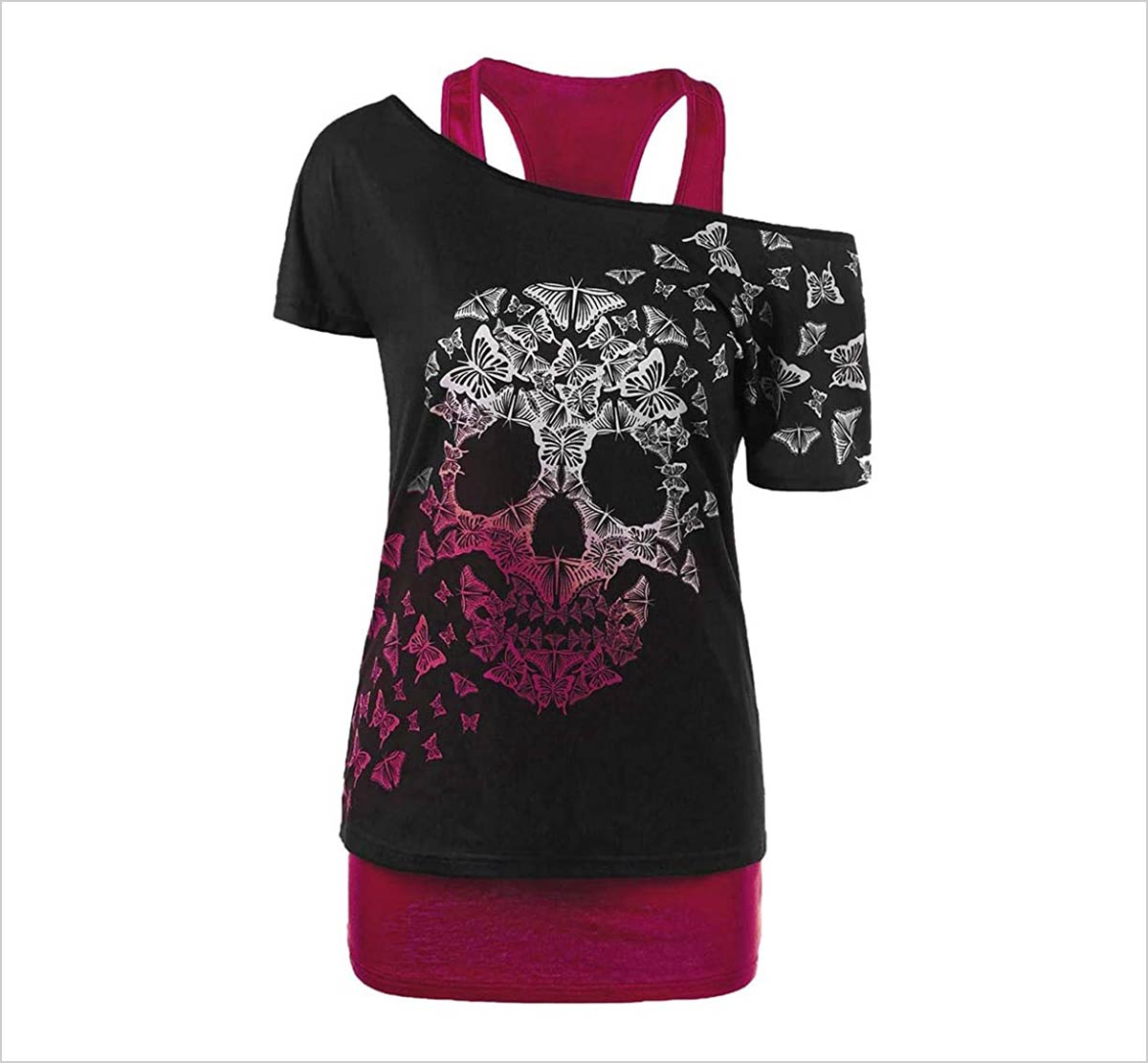 Recommended: