Creating a stunning and user-friendly website for your business can be tricky because you must do it the right way. The first step to get there is to understand that your website is a depiction of your business in the digital world and making sure that it represents the company/brand perfectly is something that requires loads of creativity, attention to detail as well as attitude of a go-getter. There are a number of web design companies working around the globe for example; Keen To Design provides web design Sydney services using custom WordPress efficiently. Keep reading this blog as we are about to share effective tips & tricks for that, including a collection of 10 award-winning most beautiful website designs of 2021.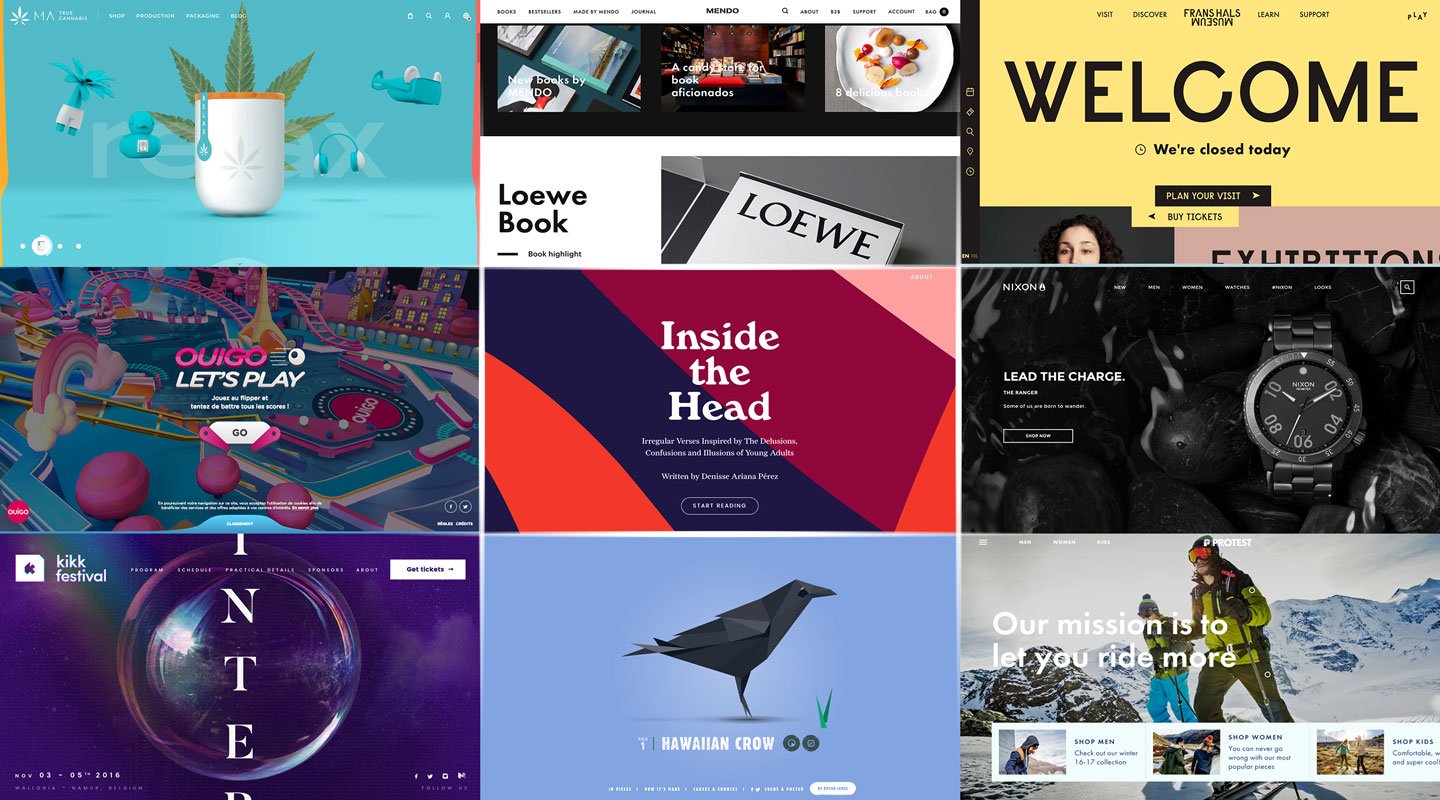 Before you guys start working on a new website design; there are a couple of things that you must know to ensure a smooth creative, design, and development process for example what it takes to create a stunning website, how the images should look like, what's the content going to be, and on a scale of 1 to 10, how user-friendly the website needs to be?! All these pointers will help you think through the process way before you sit down with the concerned team members to work on your website design.
We can bet that you all must have seen at least one website that either looks pretty or lets you navigate easily – unfortunately, it is never both for such websites, and here is why: many individuals start designing things right away without setting up goals and then they get overwhelmed during the process and the end result is something that you would not want to go forward with. Then there are people who do not believe in the idea of creating mock-ups and when that happens, it means that you are literally spending your time, effort, and money too in some cases on things that won't last long.
A good website must always be two things; it should have a beautiful design and it should be easy to navigate. Another important thing that you must pay attention to is the loading speed of the website, it should be smooth, should not take too long to load, and must work fine even when there are a number of visitors going through various pages of your website. In addition to that; also make sure that whatever website you are creating to run a company, or a brand is super secure and stable at the same time.
Now, what makes a website a good website? Allow us to share 8 easy to follow tips on how to make a striking website design that people would love to visit. We are listing down the pointers so that you can check them out individually as well in order to get back on the right track:
Functionality
Easy Navigation
Sophisticated Layout
Mobile Friendly
Easy to Consume Content
Effective Calls to Action
Optimized for Search Engine
Unique & Original
1. Functionality
First things first; a good website must be a swift one, you just cannot make something go live if:
it is not mobile-first
it takes a lot of time to load
it is not user friendly
So, make sure that your website doesn't just look good, but also confirm that source code is optimized for SEO
2. Easy Navigation
Every now and then, we get to talk to people who complain about low website traffic even when they are sure that their on-ground and social media campaigns have that pull that can take the audiences to their website but even then the traffic is low. Wondering why would that be? Well, it is simple; no matter how beautiful a website design is if it is difficult to use, a visitor will leave it instantly.
Websites, generally are created by following the idea in mind to facilitate the audiences in order to make a purchase, sign up for the newsletter, read up on a thing or two or even create content as well. Then there are websites that are used for banking purposes too and if someone is not able to check their bank statement right away, there are chances that they might never use the website in the future. What we mean to say is that there are multiple reasons for website traffic being low and difficult to navigate through the site is one of them. Single navigation that covers all the categories in one place is better than placing menus all over the home page. Users are looking for easy access to their favorite content.
3. Sophisticated Layout
This part is for those of you who would like to have hands-on information regarding the layout of a website. In easy to understand words; the layout of the website is literally the arrangement of the design elements, content, and everything else that you combine to place on the web pages. The placement of each and every element no matter how big or small it is will lead you to create a website design that is an excellent visual representation of your company or brand which means that it needs to be on point in every sense of the word.
Whenever you design a website layout, you need to carefully think through the whole process as keeping the layout simple, sophisticated, and clean is crucial. There are a couple of tired and tested website layouts that you can check out to pick the right one for yourself such as:
F-pattern Layout
Z-pattern Layout
Magazine Layout
Single Column Layout
Full-screen Image Layout
4. Mobile Friendly
Your website needs to be user and mobile-friendly at the same time because let's get real; not everyone likes to go to their desktop/laptop to check out what their favorite businesses are up to these days. So, to make sure that you are doing great as a business on every platform that you are on, you will have to create a website that is optimized for the mobile phone or even tablets and iPads for that matter. By doing so, you will also be able to improve your SEO rankings as well as the user experience.
5. Easy to Consume Content
A great website becomes one of the favorite websites to visit if the content on it is fun to read, easy to understand and that speaks with the audience. To make sure that your website has it all, go for interesting content with relevant keywords to also help your organic rankings while also keeping the audiences engaged with your website. Also make sure that you're making it easy for them to digest information as quickly as possible. You can use a slider plugin to add a slideshow on your homepage with the most interesting content they can see when they get to your site.
6. Effective Calls to Action
Every website has a purpose to serve, an action that must be taken place and yours should too. When a visitor happens to visit your website, there has to be something that they can do there like placing an order, reading more, subscribing to your newsletters, referring the business to someone, availing a service, and more so ask the visitors to take an action by placing clear and effective calls to action in order to interact with them in one way or the other.
7. Optimized for Search Engine
This one is super important, and it will help you so much in the long run as well because you will be only adding that content on your website that is being searched for by the masses. To make this work, have an excellent SEO strategy made for your website(s) first before you get to the content creation stage. To start it off, you must go for Page Titles and Meta Tags, a proper length meta description on every page of your website. In addition to that, add Alt Tags on every image that happens to be there in the design. Then come to the keywords and links that needed to be present there while you optimize your website's content.
8. Unique & Original
We can bet that you would not want to hear someone tell you that your designed website looks like a website that they were going through the other day, right? This can turn into a living nightmare if the said website is of a competitor. To avoid any such encounters; we suggest you do your homework first which includes thorough research on how other businesses are showcasing their websites, what the latest trends are etc. and then get to work to end up with a website design that is unique, original, and stands apart from the crowd.
And now it's time for us to share the 10 award-winning most beautiful website designs of the year 2021!
1. species-in-pieces.com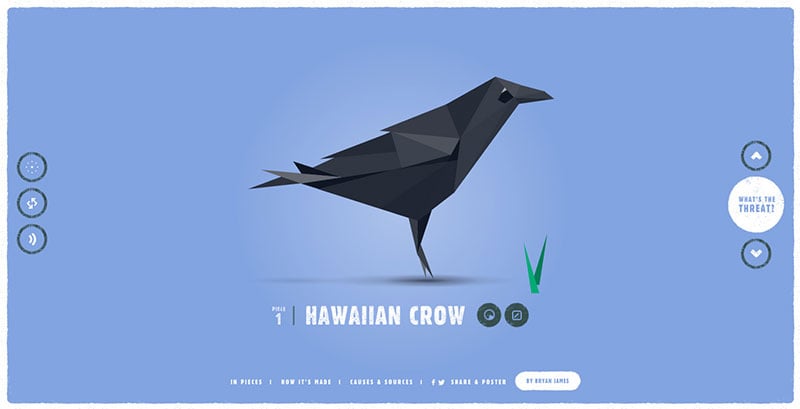 2. www.franshalsmuseum.nl/en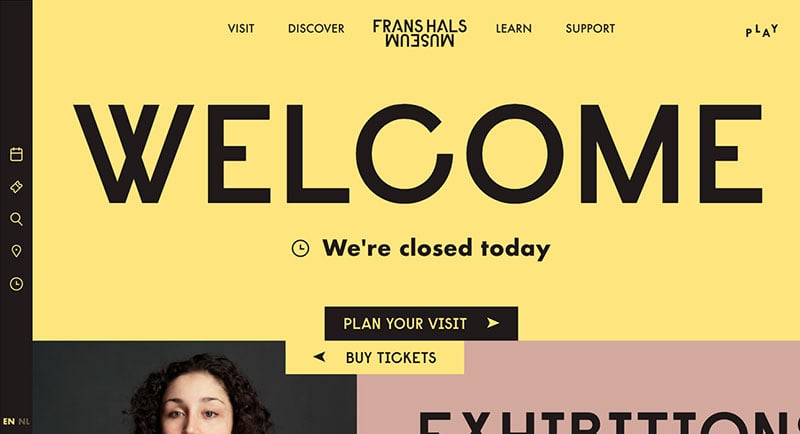 3. insidethehead.co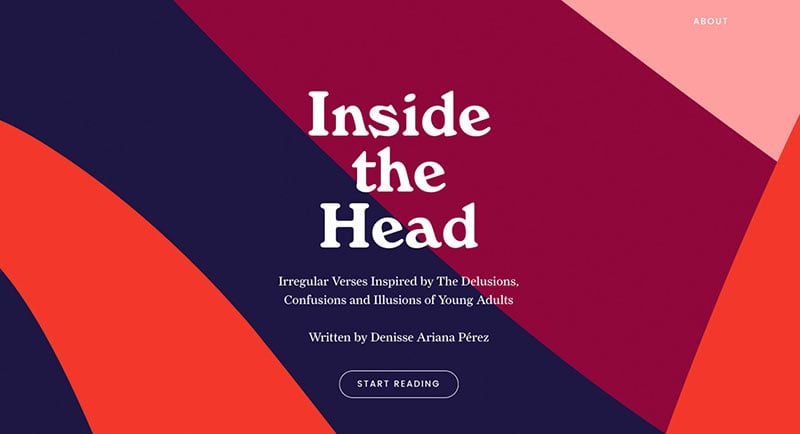 4. letsplay.ouigo.com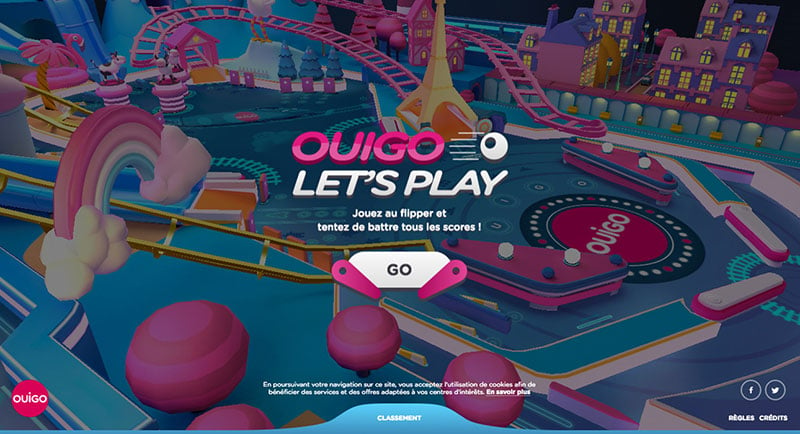 5. www.mendo.nl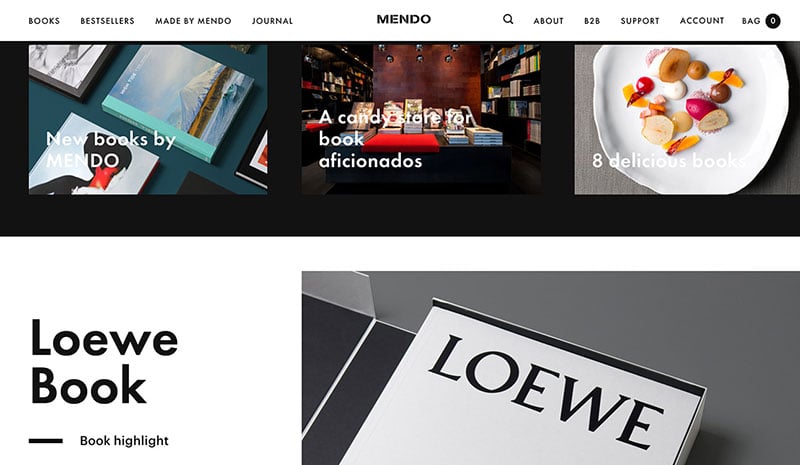 6. www.protest.eu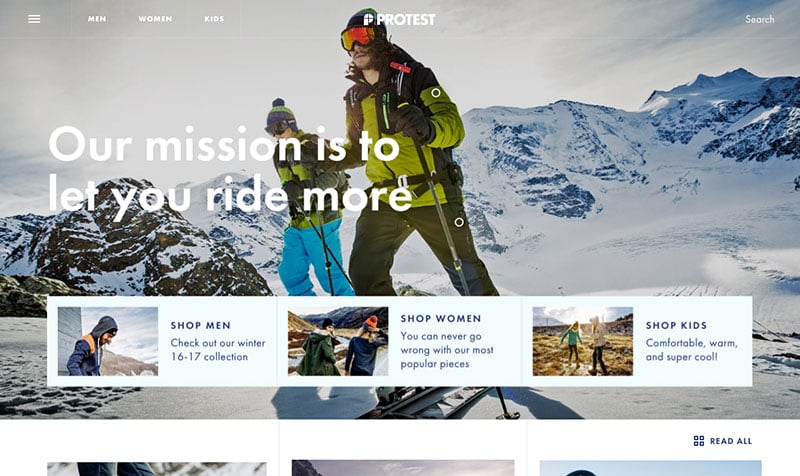 7. nixon.com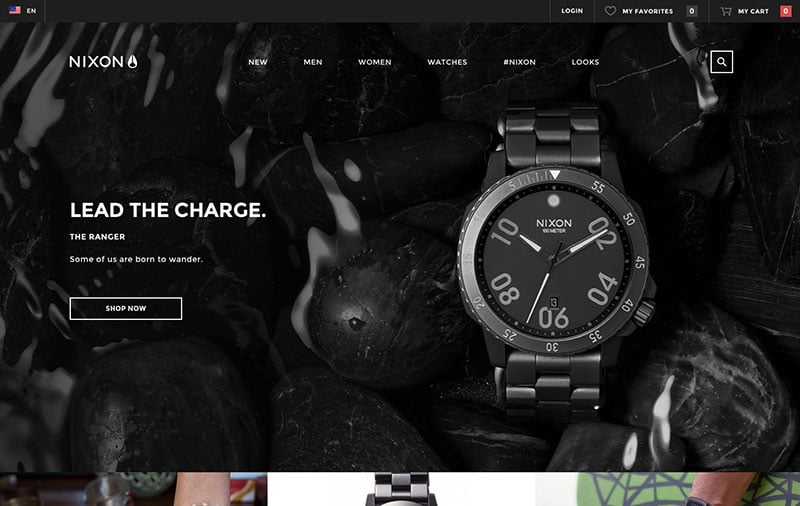 8. www.kikk.be/2016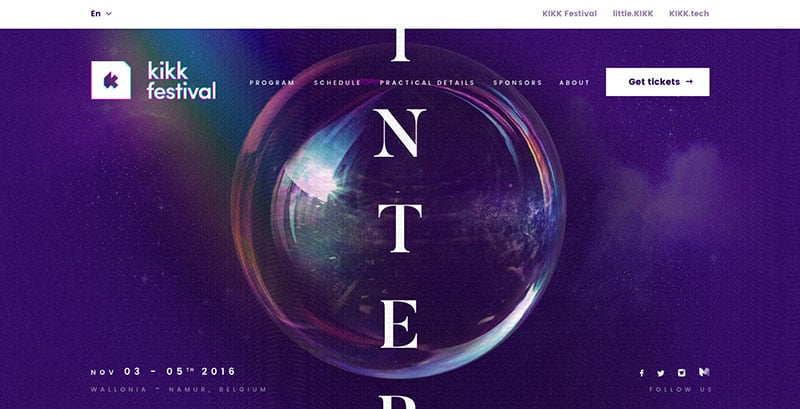 9. simplychocolate.dk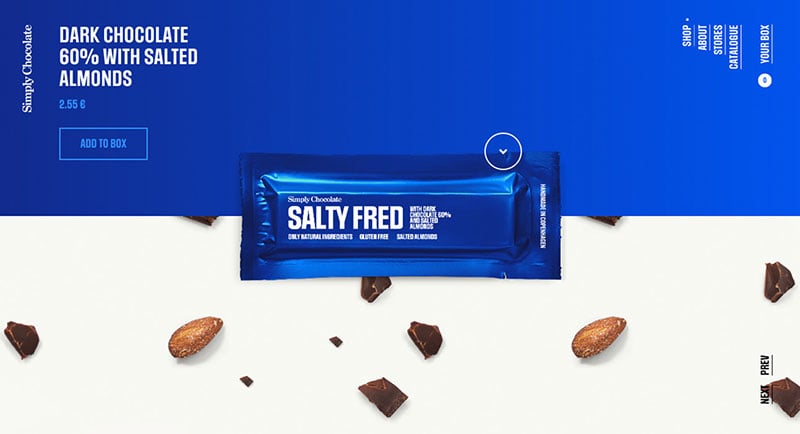 10. matruecannabis.com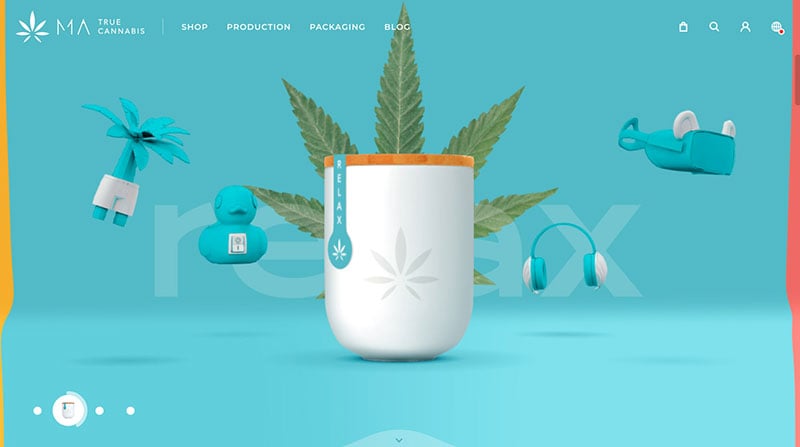 That is all from our end! If you liked reading our blog, feel free to share your feedback in the comments section as we'd love to hear from you guys.
Recommended: