Hello there party lovers! Since you guys have read the title of our today's blog, we can bet that you are really excited to read what we are about to share and so are we, but before we start talking about the free and scary Jack o' Lantern carving ideas and faces to carve in 2021, we would love to thank you for reading our previous blogs and for also sharing them with the ones you care about. It always feels great to know that you guys encourage us so that we can continue creating what we love to create.
Recommended: 100+ Painted Pumpkin Ideas
No Halloween can be complete without half a bunch of Jack o' Lanterns in the form of front yard décor items, costumes or even as eatables. We all can agree on that, right? So, we decided that we must share new and unique but free yet scary Jack o' Lantern carving ideas and faces with you guys that you can easily create in 2021 – given that you have the necessary tools and stationery items present at your service.
Recommended:
– – – – – – – – – – – – – – – – – – – – – – – – – – – – – – – –
400+ Free Printable Halloween Pumpkin Carving Stencils, Patterns, Designs, Templates, Faces & Ideas for UK, Canada, Australia, USA
Best Halloween Pumpkin Stencils Ever For the Year 2023, 2022, 2021, 2020, 2019, 2018, 2017, 2016, 2015, 2014, 2013, 2012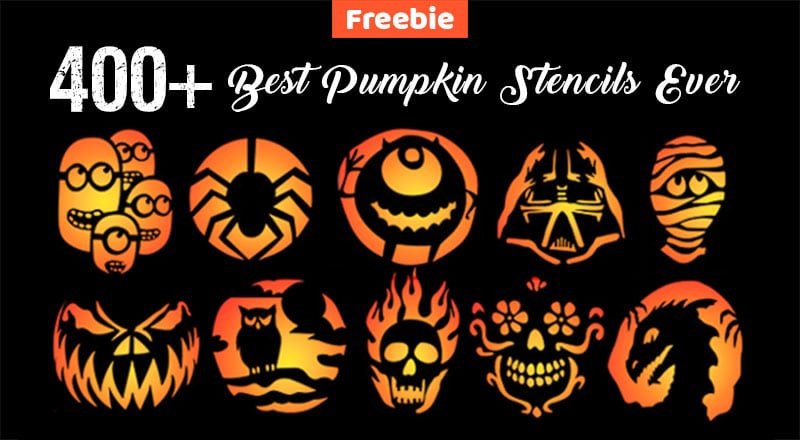 – – – – – – – – – – – – – – – – – – – – – – – – – – – – – – – –
Now, we are not asking you to spend your money on expensive carving kits or decoration items for that matter, but what we do mean to say is that you can make lists of items that you would need in order to create stunning carvings this time around. Creating lists not only keep you on the right track when it comes to budgets and all, but you can also make sure that you do not get overwhelmed. We have a couple of friends who would always end up purchasing things for parties and occasions etc. that they didn't really need but when we shared our effective tip with them to list down the important stuff before they went out for shopping, they tell us that they not only get to save so much money but there house and storage spaces do not get cluttered too.
Recommended 600+ Pumpkin Carving Ideas
So, what are the important things that you need to buy for a Halloween party? Keep reading this blog so that you can get exactly what you need instead of getting what you want to purchase.
Pumpkin shopping must be planned out at least two days before the day and night so that you can ensure their freshness. Another thing is to keep your kitchen etc. clean too, so always go to shop for pumpkins a day or two before Halloween. You can plan out that shopping spree by visiting your nearest grocery store, you can get the pumpkins online too or if you have the time and energy to go to a pumpkin farm, then you must visit and purchase the pumpkins in person. The best part about going in person to purchase the pumpkins is that you can spend some time to find the unique ones – the ones that have peculiar shapes, bumps and interesting curves so that you can make the most of them and create unique characters.
Okay, then comes the eatables that you might want to make for yourself or for the guests etc. that would be coming over to celebrate Halloween with you guys. From quick and easy recipes to making two course dinner is totally your choice so, if you have the time to do that as well, do it as long as preparing food or experimenting with new recipes makes you happy. And if that's not the case with you, then you can bake cookies and cupcakes and decorate them with scary décor items, or you can make energy drinks and cocktails etc. to go with the flow. Sausages can also be used to create interesting food items like you just wrap them with puff pastry, bake them and put googly eyes to complete the look. Make a dip to go with the scary sausages and you will be good to go!
Recommended: 25+ Easy Pumpkin Carving Ideas 2020
As far as creating the scary Jack o' Lantern faces and other characters are concerned, we would love to share it with you guys that with our ideas, you won't have to spend hours and hours on the internet to get your hands on something that can complement your mood or your Halloween theme party. We carefully create our collections of scary characters, faces, buildings and more so that anyone who happens to read our blog can easily download the stencils etc. to create whatever they like to create.
The whole process of picking the right scary characters and faces is quite easy if you ask us but if you feel that you cannot manage it on your own, you must ask for suggestions from your family members, friends or even from your favorite co-workers and we can bet that these people will help you choose the best things from our extensive collection of free scary Jack o' Lantern carving ideas and faces to be carved out in 2021.
– – – – – – – – – – – – – – – – – – – – – – – – – – – – – – – – – – – – – – – – –
Don't miss out on these cool Halloween freebies:
– – – – – – – – – – – – – – – – – – – – – – – – – – – – – – – – – – – – – – – – –
Free Scary Jack O'Lantern Carving Ideas and Faces 2021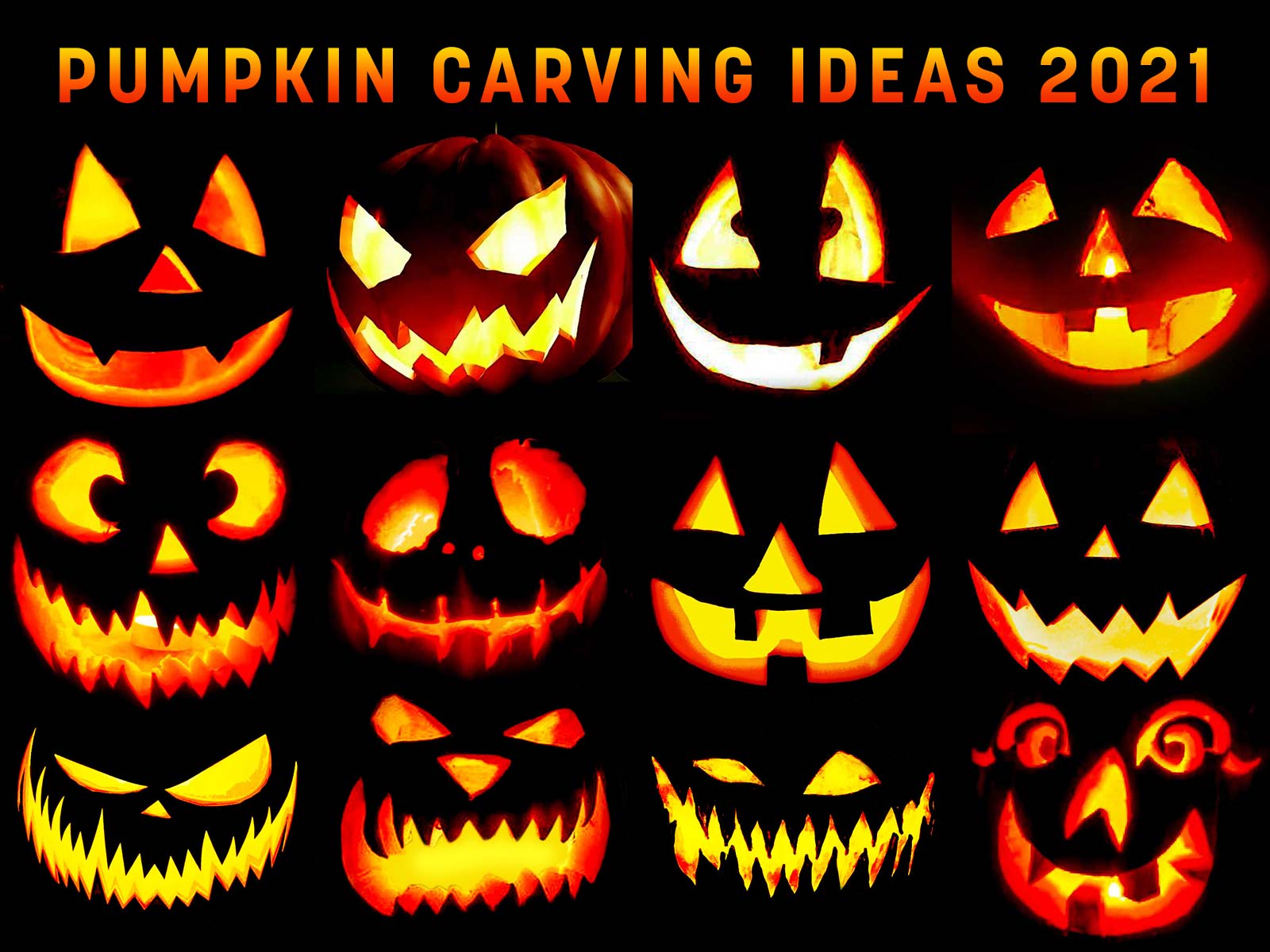 More 50+ Halloween Scary Simple Pumpkin Carving Ideas 2021 for Kids & Beginners

Recommended: