Hi there, hello there! We hope that you guys are having a great time following our tips and tricks and everything else that we share here so that you can create awesome designs and artworks for your personal and commercial projects. As you all know that Halloween is just around the corner, and everyone is getting done with the major things for the party so that they can enjoy on the actual day & night for that matter, we decided to share a couple of easy to carve, free and scary pumpkin carving stencils for kids that you must use in 2021, so let us get started right away!
Recommended:
– – – – – – – – – – – – – – – – – – – – – – – – – – – – – – – –
400+ Free Printable Halloween Pumpkin Carving Stencils, Patterns, Designs, Templates, Faces & Ideas for UK, Canada, Australia, USA
Best Halloween Pumpkin Stencils Ever For the Year 2023, 2022, 2021, 2020, 2019, 2018, 2017, 2016, 2015, 2014, 2013, 2012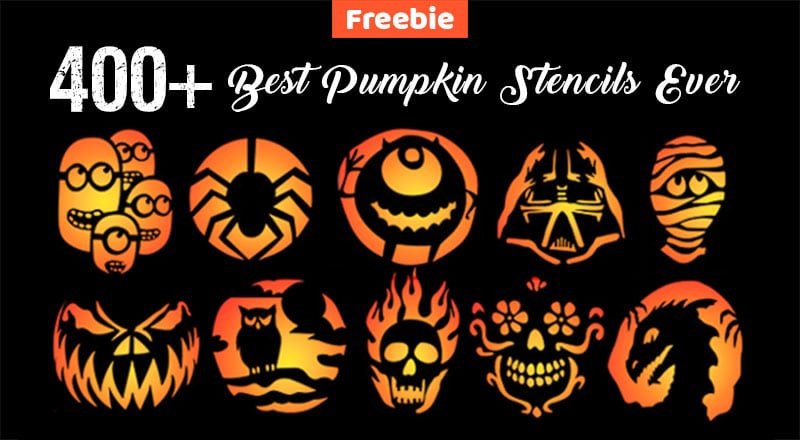 – – – – – – – – – – – – – – – – – – – – – – – – – – – – – – – –
Pumpkin carving happens to be one of the best activities of any Halloween get-together and you must all invest your energy into creating something that you can also use as a decor item as well. For kids, however, carving pumpkins with knives and dedicated carving tools might be a little too overwhelming for them as well as for you guys so, it is always a good idea to improvise the activities. For example; for kids, the best thing to go about pumpkin carving is to provide them with all the necessary tools like acrylic paints, stickers, Sharpies, and maybe even googly eyes along with pumpkins and you will see that they will trace out and create pumpkin carvings so beautifully, there are chances you might have to recreate your own carvings.
By allowing children to become a part of such activities where they can not only suggest and give you ideas but can also take control of a few things gives them nothing but confidence and that is literally what they would need to grow up to be better and more creative human beings. In our previous blogs of Halloween special content, we did talk about replacing the pumpkin carving tools with things that are not sharp or ideas that do not involve the carving of the pumpkins but for our today's blog, we would like to share a couple of things that can help you and your children with the carving of the pumpkins.
To be able to involve your kids in the process of carving the pumpkins for this year's Halloween decor, you will need the following items that are specially designed for the kids for example; knives, carvers, scoops, and spoons, scrapers etc. All these things are also available for the kids which means that they are safe to be used by them but if you still feel that you need to be there with the kids, then you should take out some time to supervise them until they are done. Or what you can do is that you can ask the kids to volunteer for scooping out the pumpkins and scrape the uneven edges for you and you will be good to go.
Pumpkin carving is something that can be both easy and difficult to manage depending on your tools, skills, and of course, time. If you have the right tools and time, you can still pull off a couple of really nice carved pumpkins that you would want to place at the front door so that anyone and everyone can see them and appreciate your carving skills. If you are not very skilled when it comes to carving the pumpkins; then don't lose heart because these things come with time and it's okay to not be good at something in life, you know. As far as your kids are concerned, you must ensure that you are allowing them to be with you from deciding and finalizing which stencils and ideas to pick to carve out the pumpkins to actually carving them and then managing the placements of pumpkins at prominent places where your guests and neighbors can see them.
All such activities are great for a healthy family bonding where everyone is contributing towards making the get-togethers even more memorable. And that is why we are almost always working on ideas that can help you and your family members, friends, etc. as well to get done and over with a lot of things. Let's now have a look at the free scary pumpkin carving stencils 2021 for kids that we have created!
Keeping in mind that the majority likes cute little faces that are not too scary, cartoons and characters that are adorable and can also be carved out easily, in this collection of scary pumpkin carving stencils; we can bet that your little ones will be able to find what they are looking for and would like to carve out on the pumpkins this year. So, what are you waiting for? Set a casual meeting time with your kids, younger siblings tonight and start having the serious discussions that you need at this point so that all of you are super prepared well before time and can actually have fun with your loved ones on Halloween this year.
– – – – – – – – – – – – – – – – – – – – – – – – – – – – – – – – – – – – – – – – –
Don't miss out on these cool Halloween freebies:
– – – – – – – – – – – – – – – – – – – – – – – – – – – – – – – – – – – – – – – – –
10 Free Super Scary Pumpkin Carving Stencils, Templates & Ideas 2021 For Kids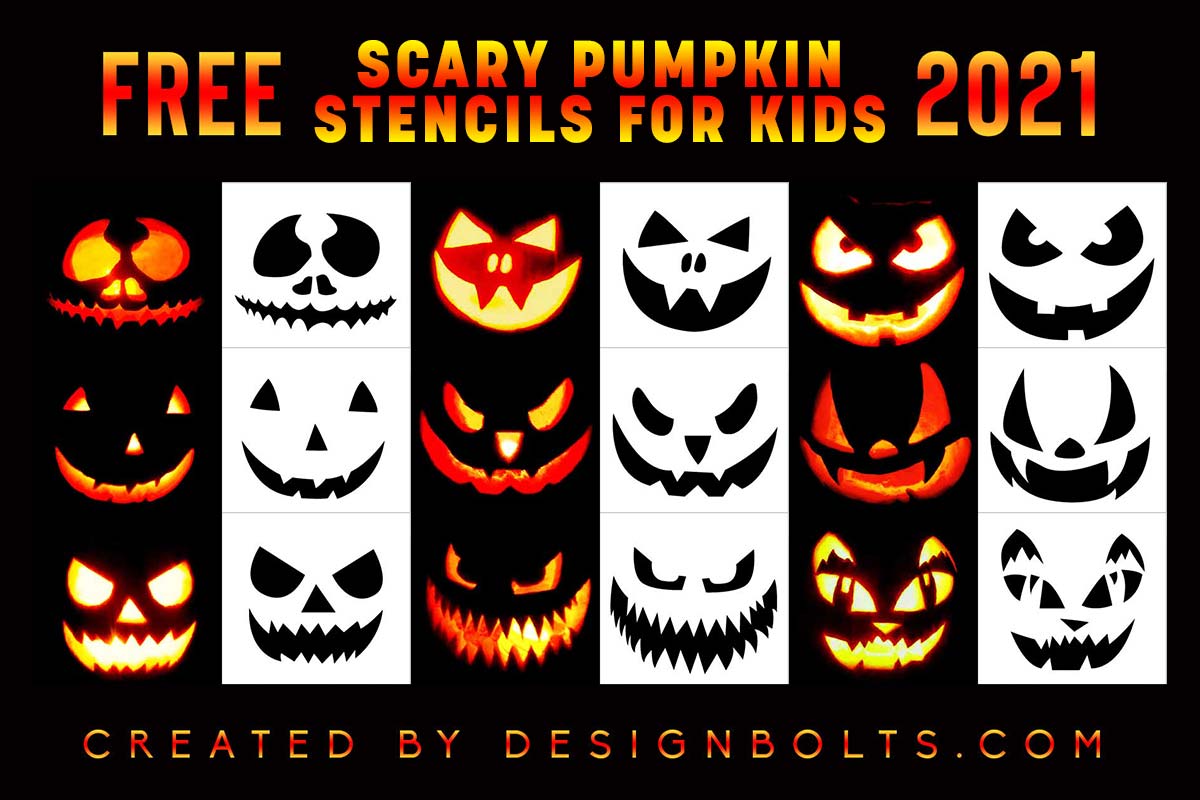 1. Free Scary Pumpkin Carving Stencil 2021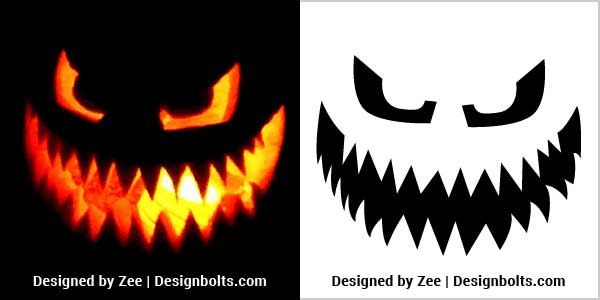 Download Stencil 1
2. Free Scary Pumpkin Carving Template 2021
Download Stencil 2
3. Free Spooky Pumpkin Carving Stencil 2021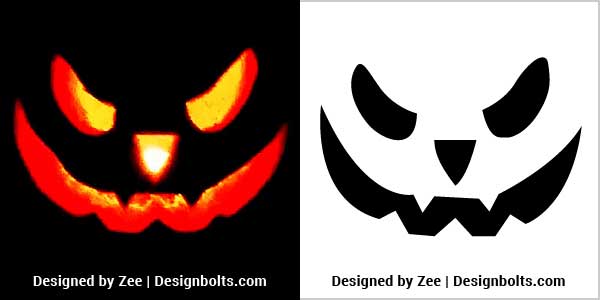 Download Stencil 3
4. Free Scary Jackolantern Carving Stencil 2021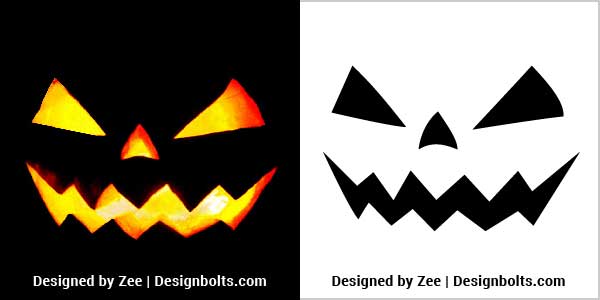 Download Stencil 4
5. Free Simple Pumpkin Carving Ideas 2021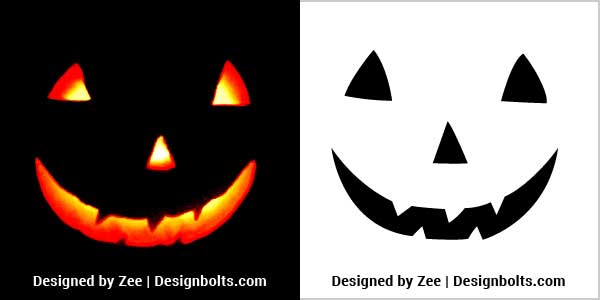 Download Stencil 5
6. Free Scary Pumpkin Stencil For kids 2021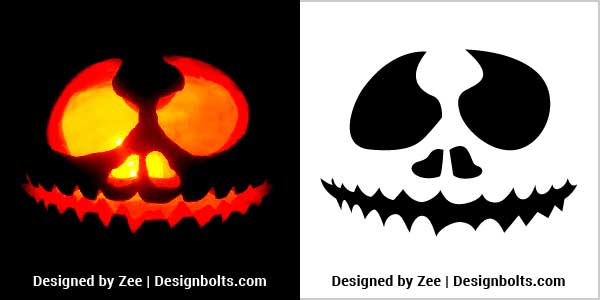 Download Stencil 6
7. Free Scary Vampire Pumpkin Stencil 2021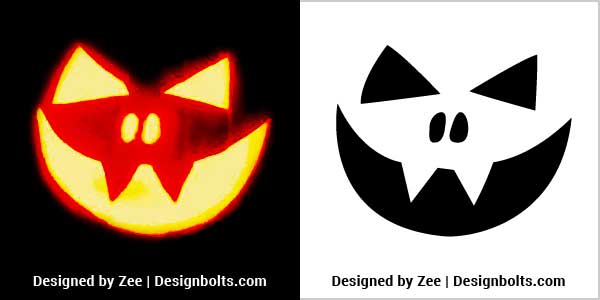 Download Stencil 7
8. Free Super Scary Pumpkin Carving Stencil 2021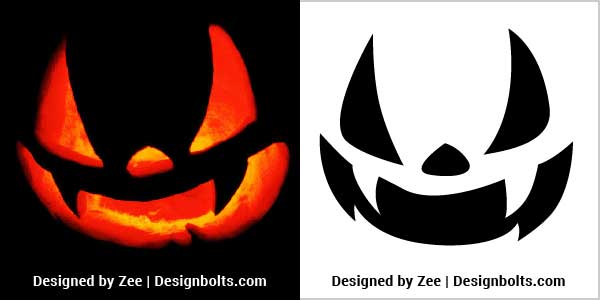 Download Stencil 8
9. Free Traditional Pumpkin Carving Stencil 2021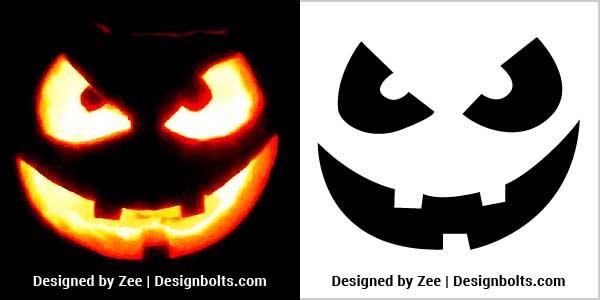 Download Stencil 9
10. Free Scary Cat Pumpkin Carving Stencil For Kids 2021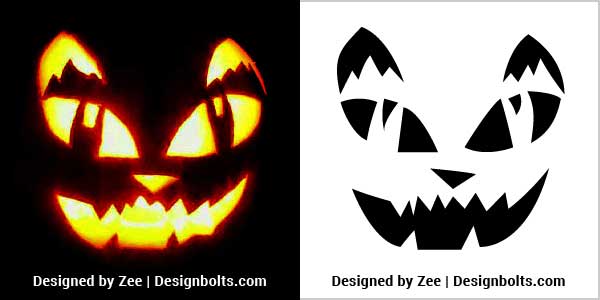 Download Stencil 10
Latest Halloween Pumpkin Carving Stencils 2022, 2021, 2020, 2019, 2018, 2017, 2016, 2015, 2014, 2013, 2012 to Carve: