Hello there party lovers! We hope that you are enjoying our Halloween special blogs and pumpkin carving stencils and that you are geared up for your party too. Since this is going to be an occasion a lot of people were looking forward to celebrate after being in the lockdowns for long, we can bet that the preparations are becoming overwhelming for you and your family members so, we are here with our free and scary pumpkin carving stencils for kids that must be utilized in 2021 along with a couple of easy to follow tips that will help you throw a fun Halloween party this year. Let's dive into it right away!
Recommended:
– – – – – – – – – – – – – – – – – – – – – – – – – – – – – – – –
400+ Free Printable Halloween Pumpkin Carving Stencils, Patterns, Designs, Templates, Faces & Ideas for UK, Canada, Australia, USA
Best Halloween Pumpkin Stencils Ever For the Year 2023, 2022, 2021, 2020, 2019, 2018, 2017, 2016, 2015, 2014, 2013, 2012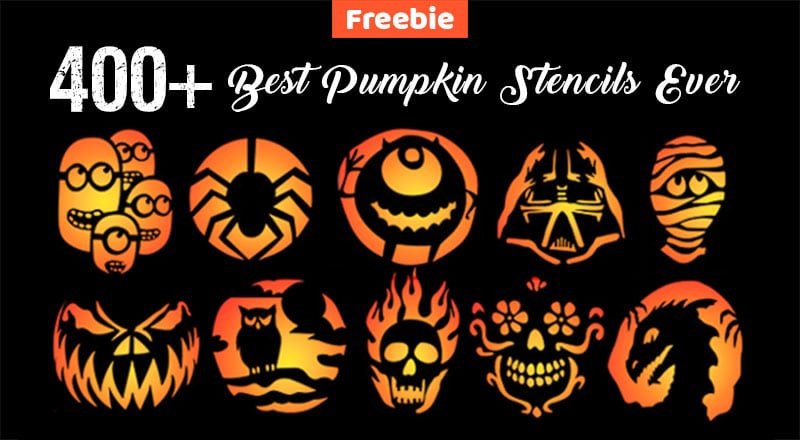 – – – – – – – – – – – – – – – – – – – – – – – – – – – – – – – –
We have said this multiple times before as well and we think we should say it again that it is very important to have worked on a theme because it makes things so much easier for literally everyone. You know what to get for the décor, you know what you will be cooking or ordering in, you know what you and your guests would be wearing and that will be useful because all of you are going to be on the same page. During the past years, we have seen many people who are all over the place right before their Halloween parties are going to begin mainly because they start working on the entire thing quite late.
Always remember that if you are planning to arrange a party – no matter how big or small; you have to do certain things way before the actual day. Otherwise, what will happen is that you would still be busy with getting things done like the seating arrangements, food, welcoming the guests and everything else and would be missing out on the fun. We know that when you read something that can help you arrange a party better, you think that you have got it, but that's actually not true. Anyone and everyone must be prepared for things that can go unplanned so that you have a Plan B to execute, you know.
To arrange your Halloween party and also make sure that you guys get to enjoy it too, you can follow this plan:
You would know who will be coming to your party, right? But it is important that you make a list of all the guests and send them invites at least three days prior to Halloween so that they can confirm that they are coming, and you can plan out things accordingly. If you want quick responses, then make the most of technology and send invites over WhatsApp or whatever messaging app you are comfortable with. Also, keep this in mind that everyone from the host side and guests are fully vaccinated so that you all can enjoy without having to worry about anything (but still be careful and maintain social distancing, if need be!).
Work on your menu and the quantity of it once you know the number of people who would be there at the party so that the food and drinks don't go wasted. Your next list has to regarding the things that you might be needing for the décor. Since, it is Halloween, know that you will able to utilize pumpkins literally everywhere and it won't look overdone so, plan accordingly. If you are going with multiple themes, then get three to four items that complement those themes and you will be good to go. It is totally up to you to decide which route to take when it comes to shopping – depending on your schedules and budget etc.; you can choose to go to your favorite physical stores or you can get the stuff online too so, there is that.
If you have read up till here, know that you are almost sorted for your Halloween party and now two things left; pumpkins and the carving stencils that you need to finalize with your kids so that you guys can carve the pumpkins a day before Halloween or even on the same day, it doesn't matter as long as your bleach & water solution is ready for bathing the pumpkins.
This time, make sure that you are changing a few things when it comes to arranging parties by asking your kids, younger siblings and cousins to get involved in the activities. As far as our free and scary pumpkin carving stencils for kids are concerned, we have made sure that they are not too scary (but scary to complement the whole idea) so that your kids can easily pick them and use them to carve or paint their pumpkins too. And we are hoping that all of you are going to have a lot of fun so, what are you waiting for? Get your hands on these stencils right away, have the best ones picked out already so that you are all set for the scary day & night. ?
– – – – – – – – – – – – – – – – – – – – – – – – – – – – – – – – – – – – – – – – –
Don't miss out on these cool Halloween freebies:
– – – – – – – – – – – – – – – – – – – – – – – – – – – – – – – – – – – – – – – – –
10 Free Scary Printable Halloween Pumpkin Carving Stencils, Templates & Ideas 2021 For Kids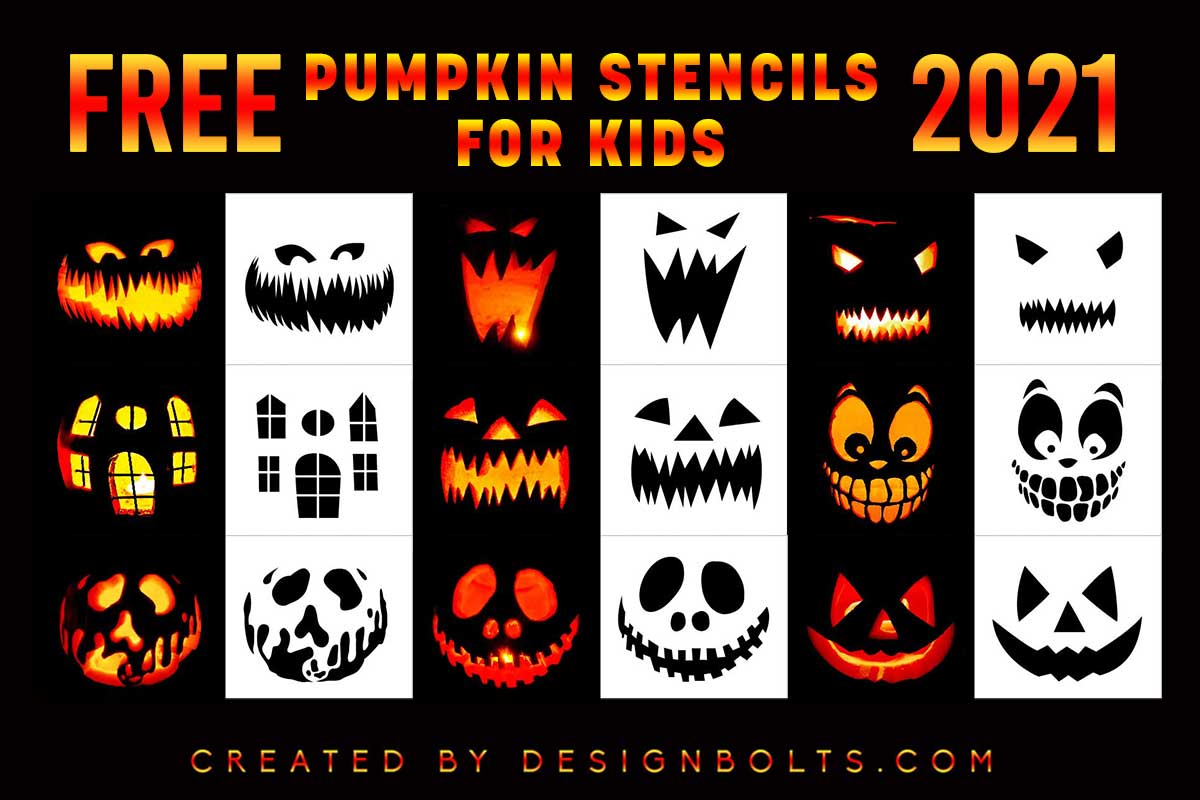 1. Free Scary Pumpkin Carving Stencil 2021 For Kids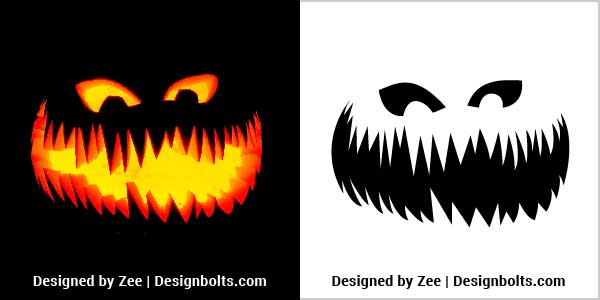 Download Stencil 1
2. Free Spooky Pumpkin Carving Stencil 2021 For Kids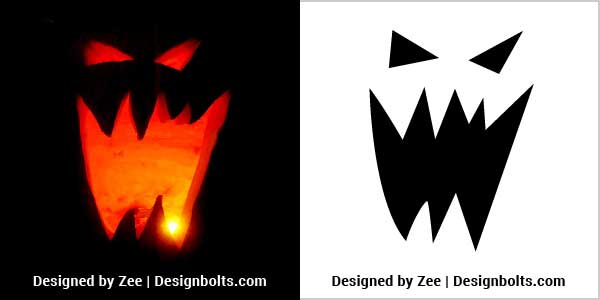 Download Stencil 2
3. Free Simple Pumpkin Carving Stencil 2021 For Kids
Download Stencil 3
4. Free Haunted House Pumpkin Carving Stencil 2021 For Kids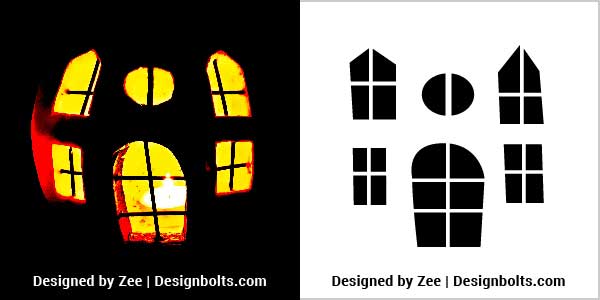 Download Stencil 4
5. Free Scary Pumpkin Carving Stencil 2021 For Kids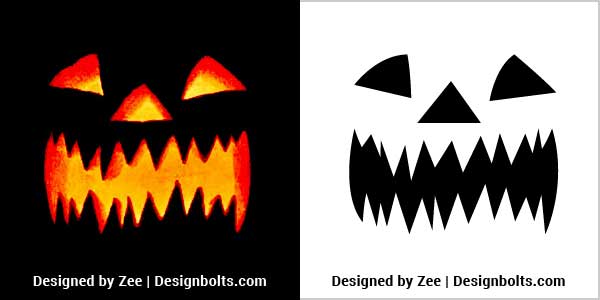 Download Stencil 5
6. Free Pumpkin Face Carving Stencil 2021 For Kids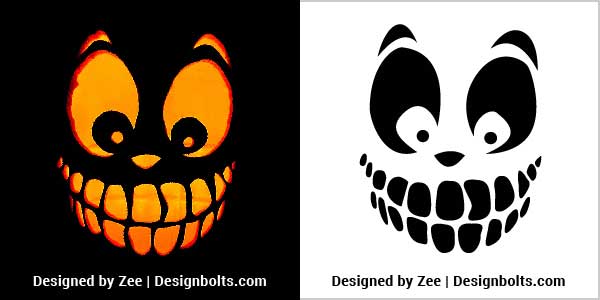 Download Stencil 6
7. Free Scary Face Pumpkin Carving Template 2021 For Kids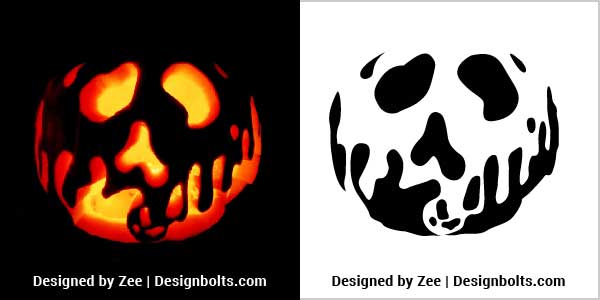 Download Stencil 7
8. Free Skeleton Pumpkin Carving Stencil 2021 For Kids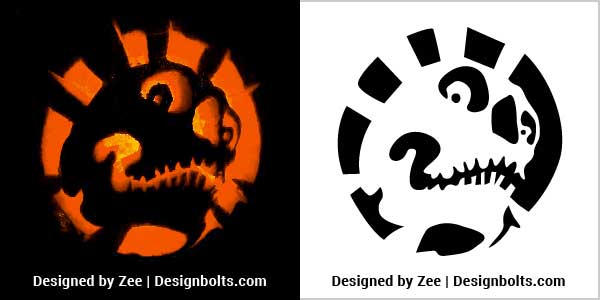 Download Stencil 8
9. Free Scary Pumpkin Carving Stencil 2021 For Kids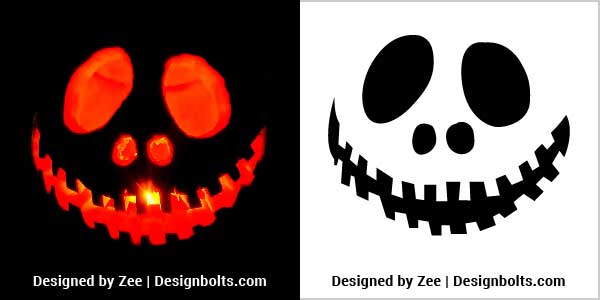 Download Stencil 9
10. Free Easy Pumpkin Carving Ideas 2021 For Kids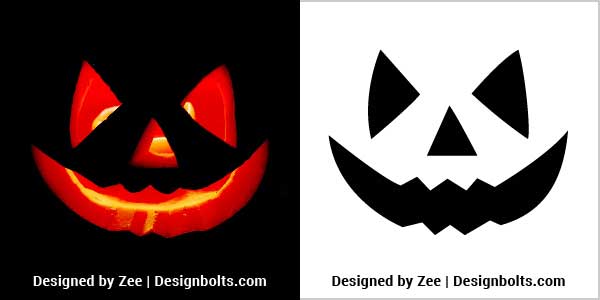 Download Stencil 10
Latest Halloween Pumpkin Carving Stencils 2022, 2021, 2020, 2019, 2018, 2017, 2016, 2015, 2014, 2013, 2012 to Carve: