Hello there everyone! The past week was quite tiring for us – from creating a bunch of mock-up PSD files to working on our content ideas and everything else in between, we were also looking for more fun topics to talk about here that can help you stay updated with whatever is happening in the tech world and today, we have something super exciting to share with you guys. Before we share what we have to share with you all, we would like to thank you for your kind and positive response on our previous blogs and for also sharing your suggestions with us in the comments section. It feels great to know that we have people like you who support us and regularly read our content too.
Okay so, we can bet that you cannot wait any more so, allow us to introduce you to Google's rival you.com! Now, if you are a regular user of Netflix, then we can tell you must be thinking about their series YOU at the moment, but what if we tell you that this search engine is a lot more fun when it comes to doing things? Want to know more? Keep reading the blog because once you are done reading, there are chances that you would want to switch to you.com right away. 😉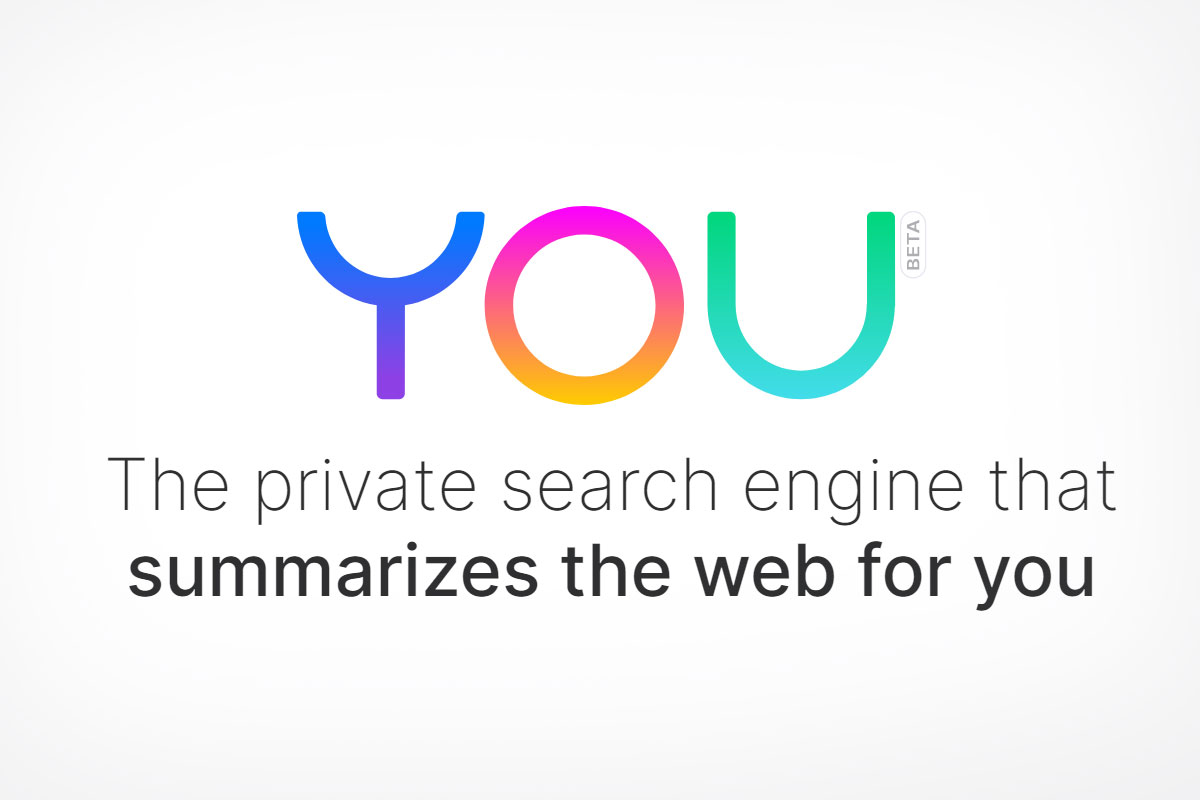 You must be wondering that who would become Google's rival, right? To be honest, we are those people who have a hard time moving to new things because either we are too comfortable using the ones that we are already using or that the new things cannot deliver what they claim to deliver. Keeping that in mind, you.com sure has to prove that it is Google's rival because that won't be an easy job, you know.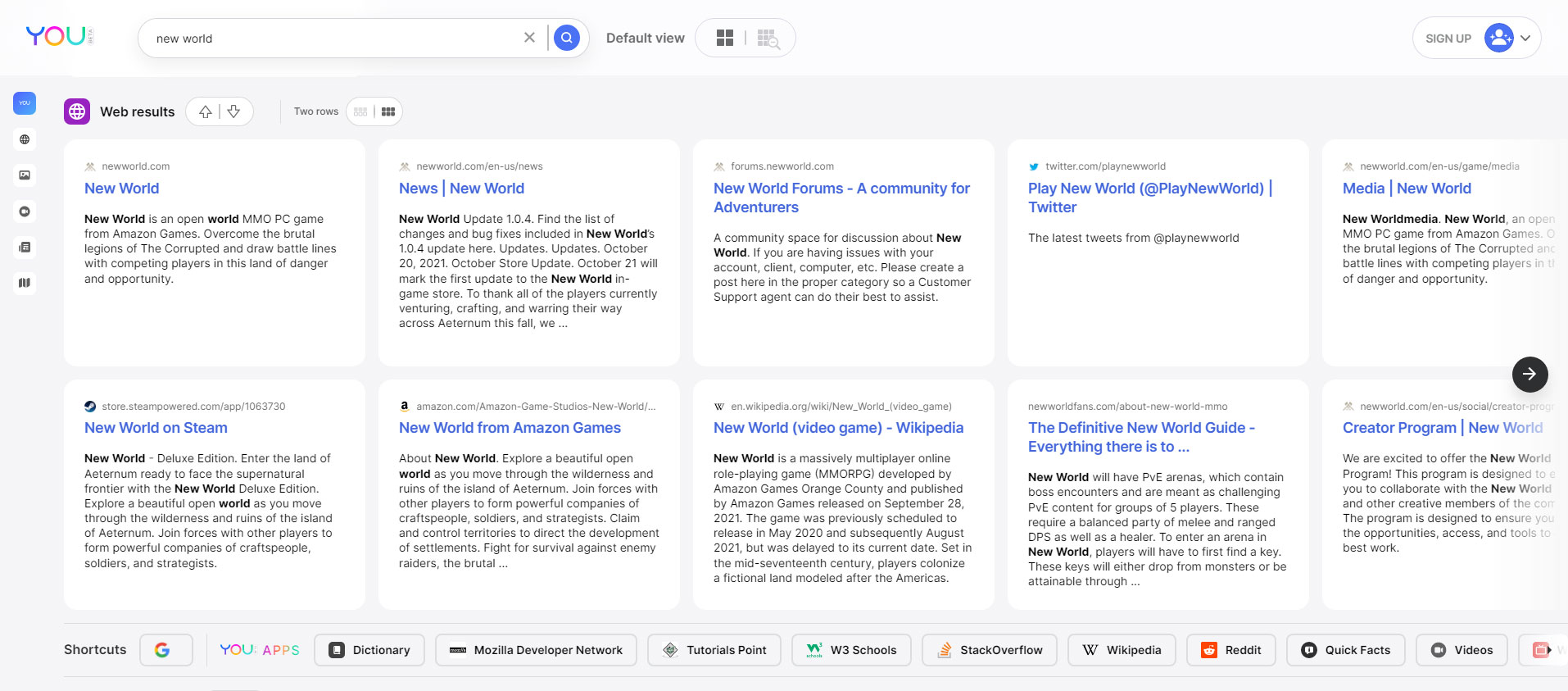 The most unique thing about you.com is that it happens to show results in horizontal form. Ah, that's not it. The search results are called 'apps'. Hmm, interesting?! Why? Because it is different from Google's listings and might be a good option visually for people who would like a change of scenery. Another fascinating thing about you.com is that the search results / panels or apps (if we may) are sorted as per the digital and social media websites for example Twitter, Reddit and even Amazon for that matter. Users of you.com have the option to vote for the results they happen to see to personalize the panels and future results as well and we think that is actually quite interesting.
Although, we know that whatever you out on your digital and social media platforms is not private and you cannot really claim that your privacy is being compromised but we would, very happily like to share this information here that you.com respects a user's privacy so much so that one of their missions is to never let the search engine show you targeted ads. We know that Google keeps a tab on each one of us in their own creepy ways that feel no less than being stalked but we think that you.com can and might take over Google when being online would become a serious privacy concern. In fact, it would be safe to say that those who are concerned about their privacy must have already shifted to you.com because that sounds like a good idea and a safe approach.
When we say that there won't be targeted ads or any kind of marketing and advertising on you.com, we know that most of you must be thinking about how this search engine will make money, yeah? Well, the founder of you.com, Richard Socher says that right now, their focus is on the growth of the platform itself and with the passage of time, there will come a time when you.com would have business models to offer.
That being mentioned, we think that whatever you.com is up to right now is making more sense than all the other existing search engines and networking platforms. We are fully convinced on the privacy part, to be very honest and we would like to hear your views on that too. Feel free to share how you take you.com's approach of keeping it for the users at the moment, and what you think their future looks like!?
Before we conclude our today's blog, we would like to share an interesting fact about you.com which is that when we are on Google, we tend to get lost because of the visuals – mainly because of the lists that are there, showing the search results whereas; on you.com, it becomes quite easy to go through the horizontal panels. You get complete information right there, you don't have to scroll way down either and voila, you are done with whatever you are doing in less time than you would have spent searching on Google.
If you like to experience you.com personally, do that right away and see how it feels like. You must also check it out with your friends and colleagues as well and we are hopeful that you'd like it even if it's like a one-time thing, you know.
Recommended: