Hi there, you guys! We have been super busy over the past couple of weeks, working on different content ideas while also making sure that we stay connected with you guys on the blog so, here is to hoping that you are having a great time reading whatever we share here and are enjoying working on the design ideas that you happen to get from our content etc. We hope to know more about what you all are doing – feel free to let us know in the comments section about ALL. OF. THAT. Alright?
Okays so, it would be a lie to say that you don't know about Spider-Man and the movies, cartoons, comics and everything else that we grew up reading or watching about him. Okay, maybe a couple of you still wouldn't know a lot about this superhero but we can say that everyone at least know the name and have an idea about the main story. Spider-Man is one of our favorite super heroes till date and we try to gather as much information as we can because we know that there are more people like us who are excited to watch the new movie of this year that is Spider-Man: No Way Home which will be released on 17th of December.
And now, that there is going to be a new movie that we can watch hopefully in the cinemas with our friends, family members and colleagues, we knew that most of you would want to get a hold of the wallpapers as well so here we are with a huge collection of Spider-Man: No Way Home 2021 movie wallpapers of legit everything that you would like to see. And we can't wait to share the details with you so, let us get started right away!
Let's talk about wallpapers first in general before we start talking about how the Spider-Man 2021 movie wallpapers that we have created for you guys – which you must download right away and use them for your digital screens and celebrate the love for your favorite super hero. Another quick suggestion that we would like to give you guys is that if you are planning to upgrade one of the walls of your room then you can get these wallpapers framed as well and hang them where you would like to see them every day and we can bet that you won't regret that decision.
Alright so, first things first: always remember that wallpapers are created for a reason and right now we are talking about the ones that can be used digitally. Whenever you wish to get a breather from your hectic life routine or want to change the mood of things around you, the easiest way to do that is to change your wallpaper – be it on your smart phone, your laptop or your desktop and you will notice that things have started to calm down, you know. There are chances that you must be thinking that it won't do a thing but trust us guys; we have observed it ourselves that the change of scenery can be helpful.
If you are one of our regular readers, then you would know that we make sure that you do not have to customize the wallpapers that we share here or crop them as well. All you have to do is to get your hands on them and set them and you will that they will fit perfectly – just like that. That is the beauty of creating images, wallpapers and backgrounds on standard sizes so that they become versatile. Another thing that we always keep in mind while creating content for you guys is that we ensure that we keep the stuff free of cost – making it a smooth experience so that you do not have to worry about payments, all you have to do is to pick your favorite wallpapers, place them where you would like to see them and you are done.
For our Spider-Man No Way Home 2021 movie wallpapers collection, we have incorporated all the main characters from the movie so that whoever you like can become a part of your life for a while so that you can fully celebrate the new movie release and the continuation of the story too. We can bet that you will like everything that we have created for you guys and we promise to bring more such stuff for you and your loved ones. And that is all for today, everyone! We hope that you had a great time reading our blog and that you will share with your friends who love Spider-Man as much as we do. If you have any special requests or suggestions, do share them in the comments and we will get back with them as soon as we can – until then, have a great week.
Spider-Man: No Way Home 2021 Movie Wallpapers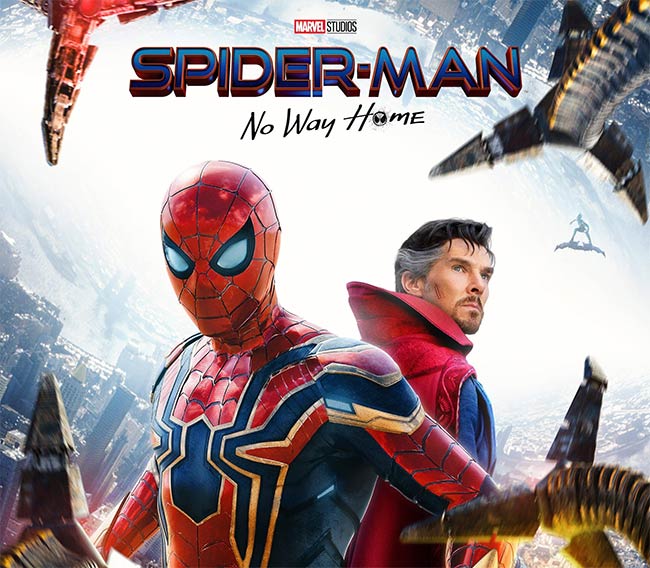 Recommended Movie Wallpapers: