Hi there everyone! We are very excited for our today's blog and we know that you are going to love it too so, allow us to start it right away. As you all know that Nintendo Switch gaming phones have become the talk of every town again despite being launched in 2017; parents on Facebook groups are always asking which one to get for their kids, older siblings want to know if they can get something for their younger siblings while staying in a budget too so, we can bet that almost every household has this very question being asked almost every day and we think that is happening for all the right reasons.
Want to know what they are? Keep reading the blog to know what Nintendo Switch gaming phone is and what you can do with it.
First things first; Nintendo Switch gaming products are for anyone and everyone who likes to play games but what makes these products worth every penny is the fact that you can be a gamer on the go without having to carry your gaming devices wherever you go. In addition to that, there are three awesome options to choose from:
Nintendo Switch – OLED Model
Nintendo Switch
Nintendo Switch Lite
And to make things even more convenient, the makers of these amazing gaming consoles are also offering Nintendo Online for their gamer family that can easily play their games online too and we think that's like the best thing any business can do so that more and more people can make the most of their products and services.
Nintendo Switch gaming consoles are available in different prices depending on the type of model that you would require but we love the fact that they come in many exciting colors as well such as; white, neon blue & neon red, metallic gray, blue, turquoise, gray, yellow and coral. The switch dock is black in color and then there is an Animal Crossing themed Nintendo Switch console available too so, there are like many different options that are available and to choose from and we can tell that you all are very much ready to explore the world of these gaming consoles especially if you did not know about them before.
There are manyyy games that you can play on your Nintendo Switch gaming consoles but the reason why we are writing this blog and to work on a free gaming phone screen mock-up PSD file is that we want you guys to not only use the mock-up PSD file to display your ideas for design but to also encourage you to work on new games that you can present to your clients. For example; like the Animal Crossing version of the Nintendo Switch gaming console, we can bet that you guys have ideas to work on and pitch to sell customized designs to the masses. Of course, that can be done when the decision makers will agree to introduce such a thing but that can only happen when you will share the idea with them, right?
We are literally imagining so many ideas that can be executed using our free Nintendo Switch gaming screen mock-up screen PSD file because of the fact that it is highly editable and will allow you to easily incorporate your ideas like a pro. All you have to do is to discuss the main ideas with your team / team lead / client etc. and start working on your designs that can be displayed through well explained mock-up presentations. And if you are wondering about the themes and ideas that you can pitch or work on then know that we have got you covered – so, just make up your mind on how to execute your creative thought processing because sky is the limit.
So, from creating designs for kids from their favorite cartoon series or movies, you can surely introduce designs for adults with customized quotes, images, colors and themes like Halloween, Christmas, Valentines, or something / someone that is super close to them (obviously upon receiving an order) and boom, there you have it – a fully customized Nintendo Switch gaming phone screen that will become everyone's favorite in no time. Always remember that all you need to do is to think about an idea and how to execute it perfectly and the rest of the things will fall into place for you.
That is all for today, beautiful people! We hope that you had a great time reading the blog and that you will also share it among your personal and professional circle to make your gamer buddies happy. We would also like to encourage you to share your feedback with us in the comments section and do let us know if you have suggestions too. Keep watching this space as we will be coming back with something more exciting in our upcoming blogs.
Free Nintendo Switch Gaming Phone Screen Mockup PSD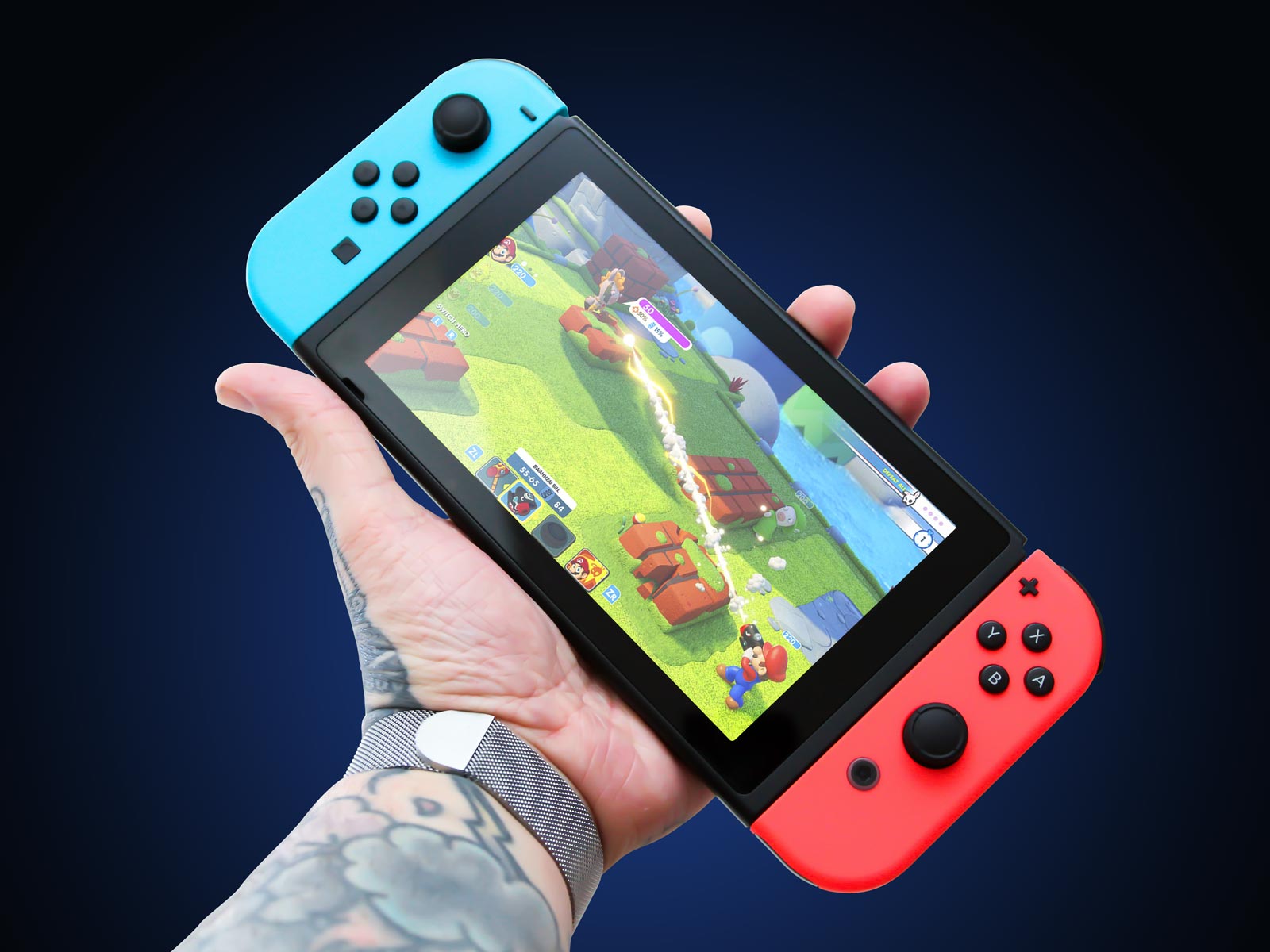 Available Format: Photoshop PSD
License: Free for personal and commercial usage
File Format: WinRAR
Mock-up Resolution: 4000 x 3000 px
Artwork Size: 2560 x 1440 px
Note:
1. Free Nintendo Switch Mockup is allowed to share online (A Must Linkback to this page)
2. Say thanks if you like or share/tweet with your friends. That means a lot to me.
3. And don't forget to follow or subscribe to receive more high-quality premium freebies & awesome articles only.
Download Nintendo Switch Mockup
More Unique Mockups: