Hello there friends! We hope that you all are having a great time today and that you cannot wait to read what we are about to share so, before we get to that, we would like to thank you all for your kind response on our previous blogs and for also making sure that spread the word too – keep sharing our content with your friends, family members and colleagues and we will keep creating stuff that we are awesome at.
You must be wondering why you must get a screen extender now when you have been doing everything perfectly fine on one screen. And we are here to tell you guys that we know that you have been creating amazing designs, assignments, websites, apps and so much more but when it comes to keeping a close check on your work, you will need a screen extender and trust us when we say this; it will make your life so much easier that you would want to keep doing your work and creating whatever you wish to create.
Screen extenders basically extend your display helping you view multiple screens at a time. Allow us to share how it can improve your work efficiency, your gaming experiences and more in very reasonable prices. Know that we share the price factor with you guys so that you can make an informed decision regarding upgrading to a new gadget, digital accessory etc. and that you must also know that these things fall under the category of one time investments (unless there's an accident that can affect the products).
If you are one of those people who like to work on multiple projects at a time, then you must get a screen extender right away. And we can bet that you also watch Netflix while you are working like we do so, the screen extenders can be a good addition to your multitasking life. You know what, we think it is a great idea to extend your digital display because you even won't have to move yourself to go the lounge to watch TV during the time when you favorite football team is playing or when you wish to follow a news etc.
Oh, and did we tell you guys that you do not require extra docks to connect your screens? Because that is how easy it is to install your screen extenders and we know that you will like the overall experience once you have decided to go for one of the best from the 10 best laptop screen extenders. We feel that these screen extenders are best for graphic designers, digital artists, gamers, teachers as we all as students and literally for anyone who like to do things in their own unique ways. Also, writers can make the most of laptop screen extenders as well especially when they need to copy a text word by word and for transcriptionists too. By extending their laptop screens, they won't have to use their mobile phones or tablets for that matter and their life will genuinely become independent and efficient.
Now, allow us to share the features that you must look for in a laptop screen extender before you purchase it! First things first; it is your right to only spend money when you need to spend it on something and when that something does not disturb your budget in any sense of the word. Secondly, you need to look for your screen extender being compatible with your device(s). Although, the 10 best laptop screen extenders that you can purchase from Amazon after you are done reading our blog are widely compatible with various devices and models but it is always a great idea to confirm before you get that thing for yourself. This won't only save your money but will also save your time too. As far as the connectivity is concerned, you can not only connect your laptop with your screen extender but you can also connect your mobile phone or a tablet / iPad as well so, it is like a win win situation for anyone and everyone who likes to get things done in style and would like an extended display too.
In addition to all the laptop screen extenders being super compatible and easy to use, you also get scalable bracket as well that will allow you to fit your screen wherever you are comfortable and can get the work done easily. So, what are you waiting for guys? If you are convinced after reading everything that we have shared, we think it is time for you all to check out our collection of 10 best laptop screen extenders to buy from Amazon right away. We can bet that you won't regret your decision and would also recommend your favorite people to do the same for themselves as well.
1. Full HD IPS Dual Laptop Monitor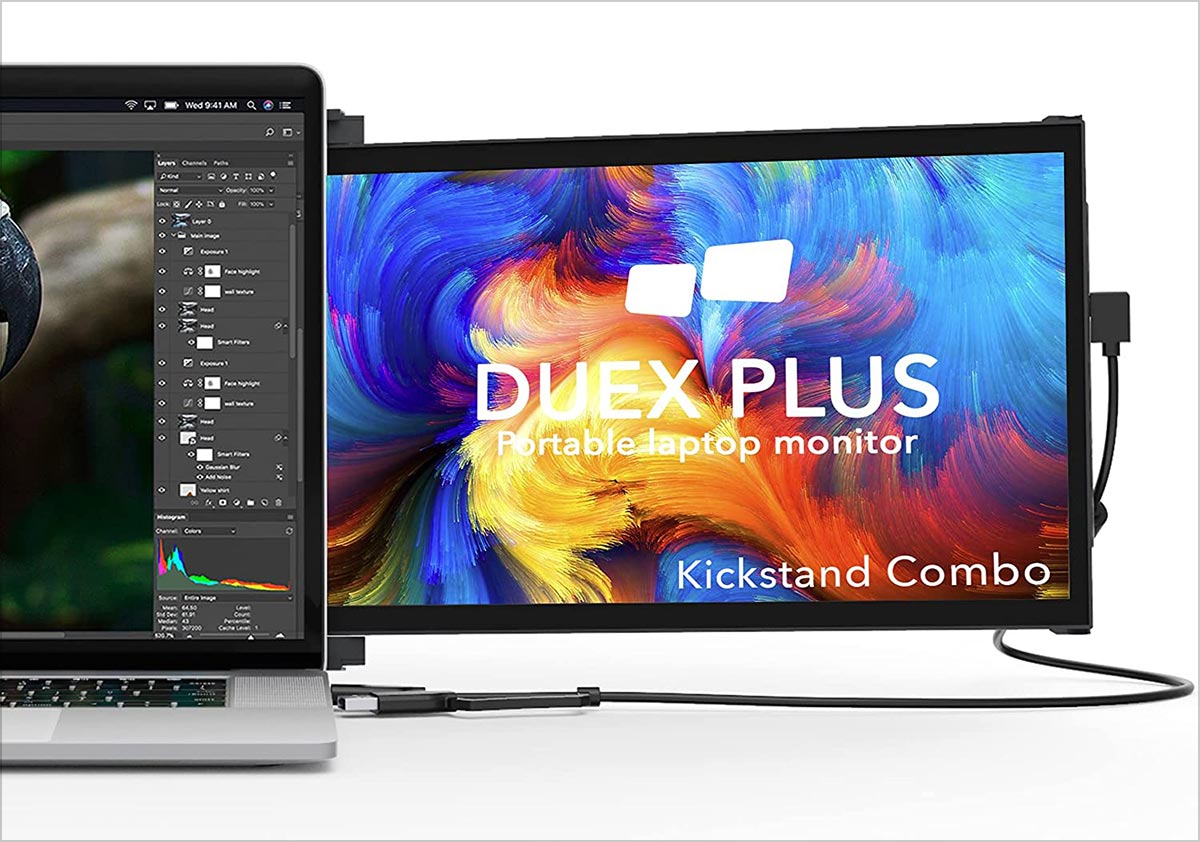 2. Triple Portable Monitor Laptop Screen Extender Dual Display 1080P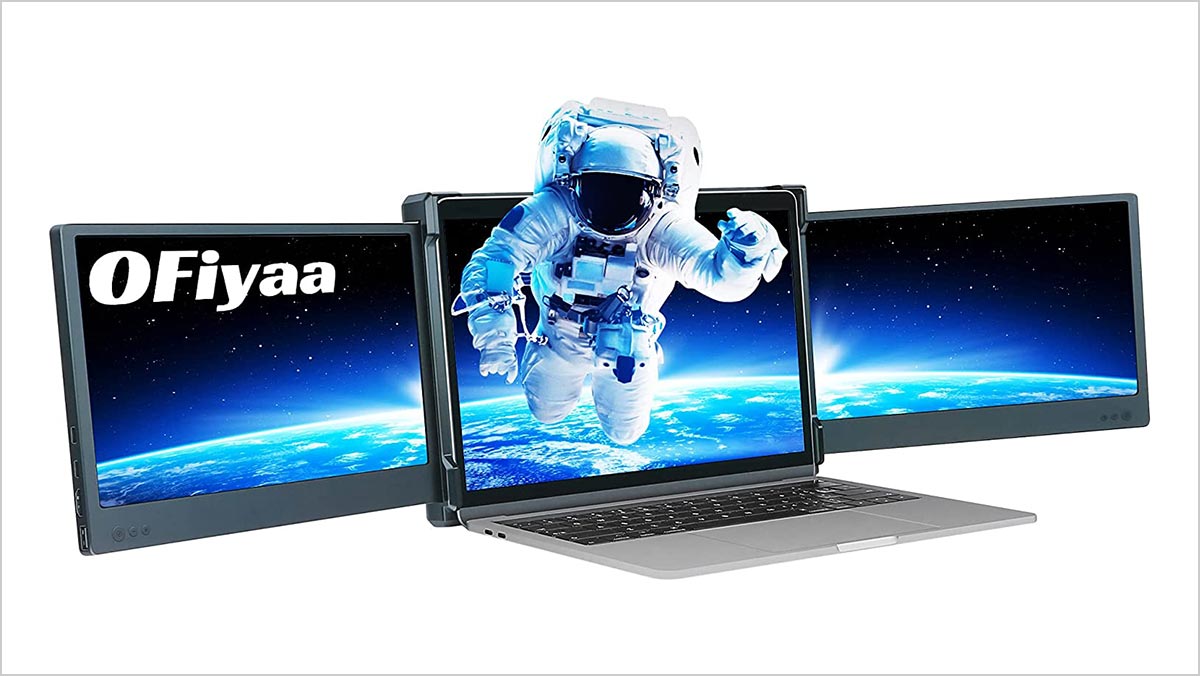 3. Vodzsla Triple Portable Monitor for Laptop, Full HD IPS 11.6 Inches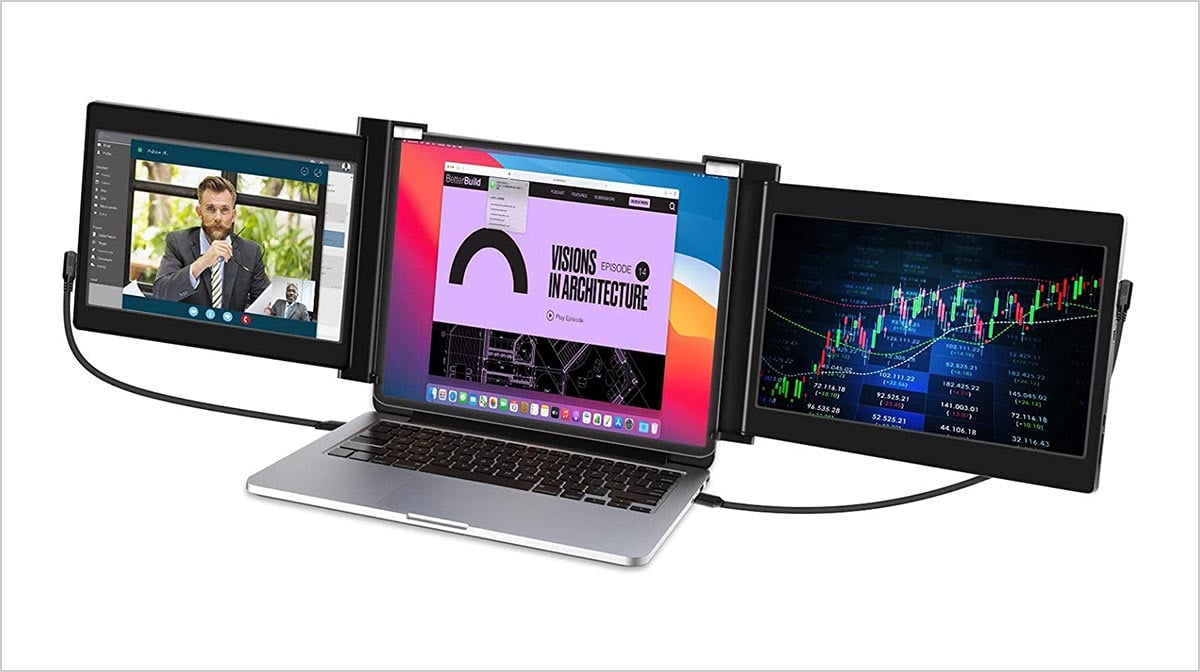 4. SideTrak Slide Portable Monitor for Laptop 12.5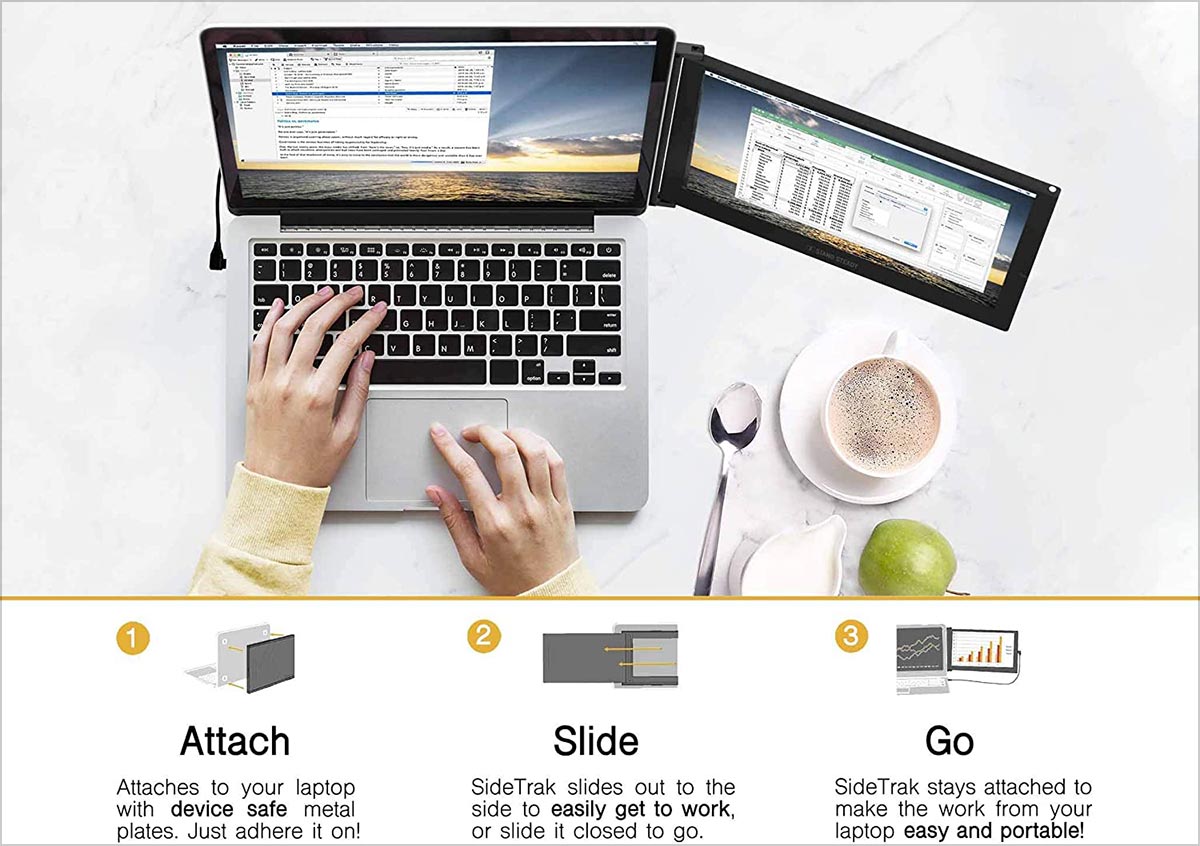 5. Mobile Pixels Duex Lite Portable Monitor for Laptops 12.5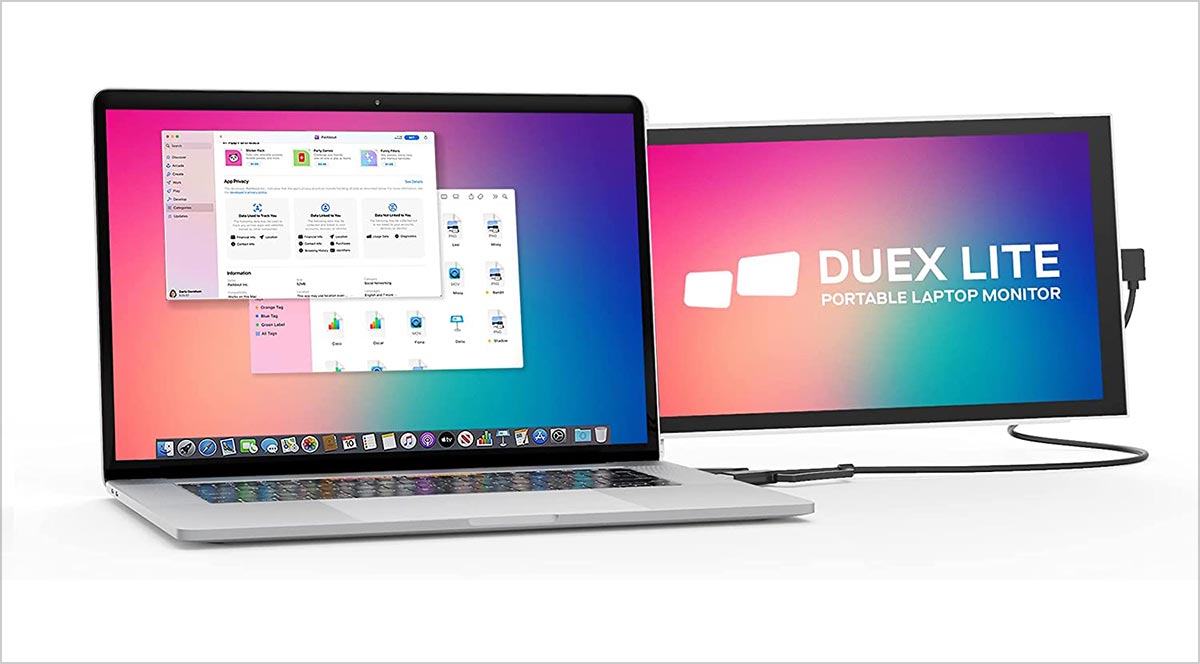 6. TeamGee Portable Monitor for Laptop, 12" Full HD IPS Display, Dual Triple Monitor Screen Extender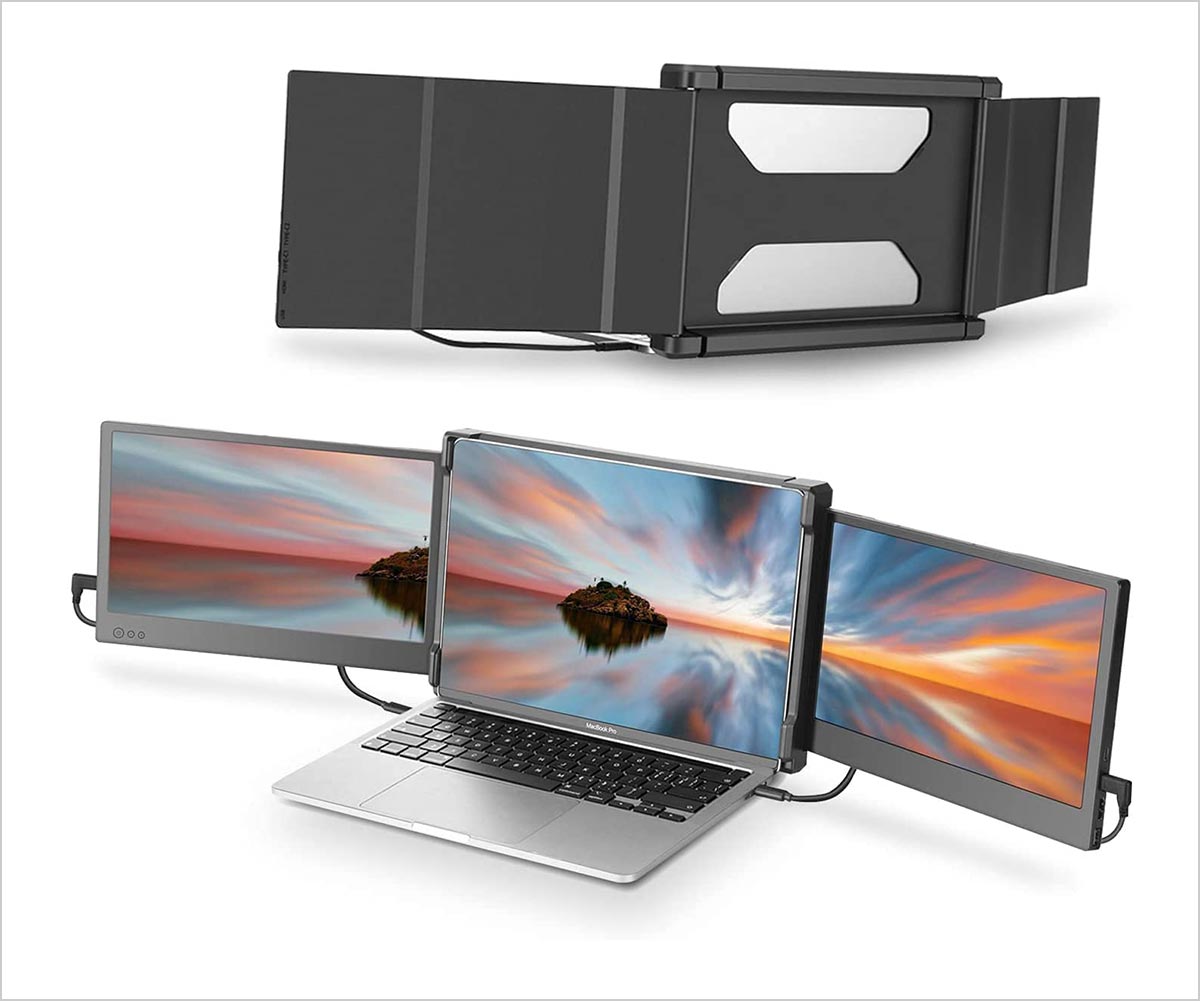 7. FICIHP Triple Screen Laptop Monitor, 12'' Portable Monitor for Laptop 1080P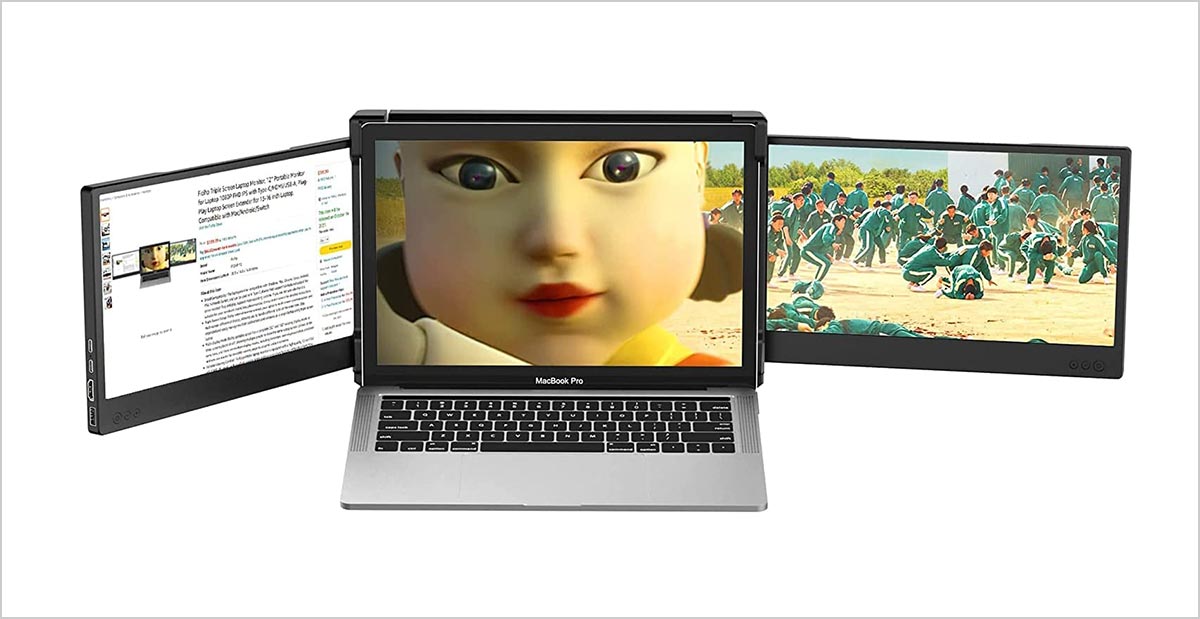 8. Kwumsy P2 Pro Triple Portable Monitor Laptop Screen Extender 13.3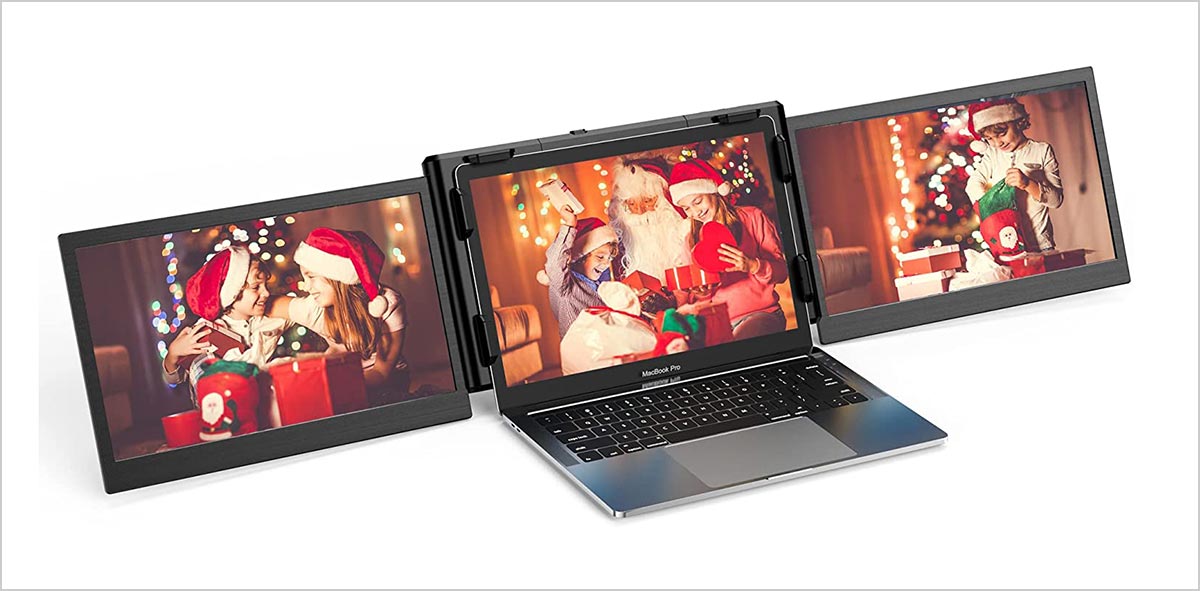 9. Triple Portable Monitor for Laptop, FOPO FHD 1080P IPS Attachable Laptop Monitor Extender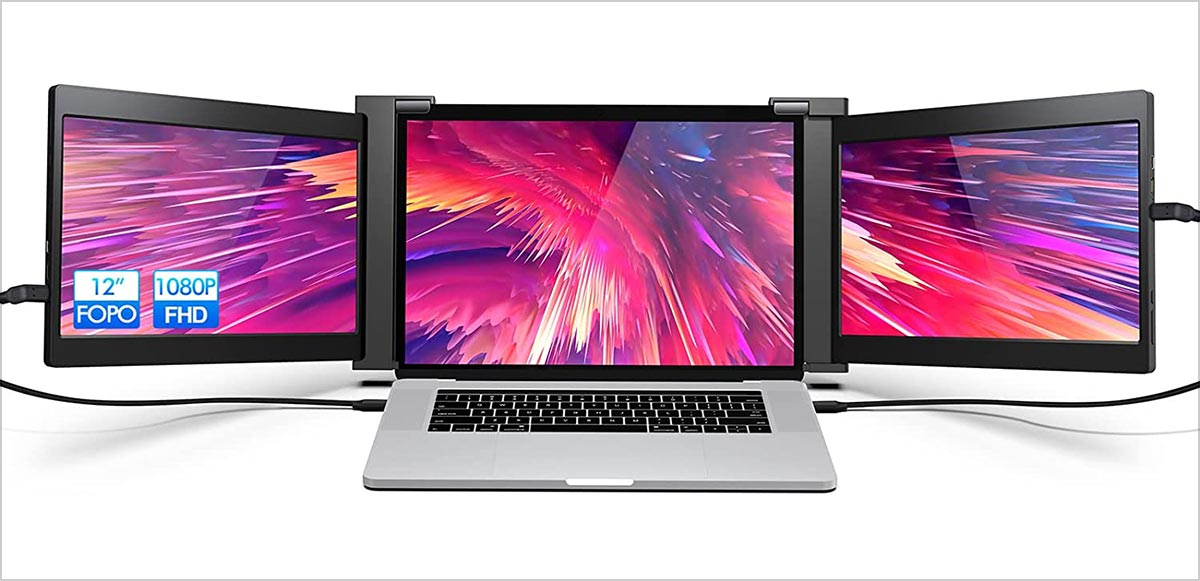 10. Trio Portable Monitor for Laptop, Mobile12.5 Dual & Triple Screen 1080P IPS Display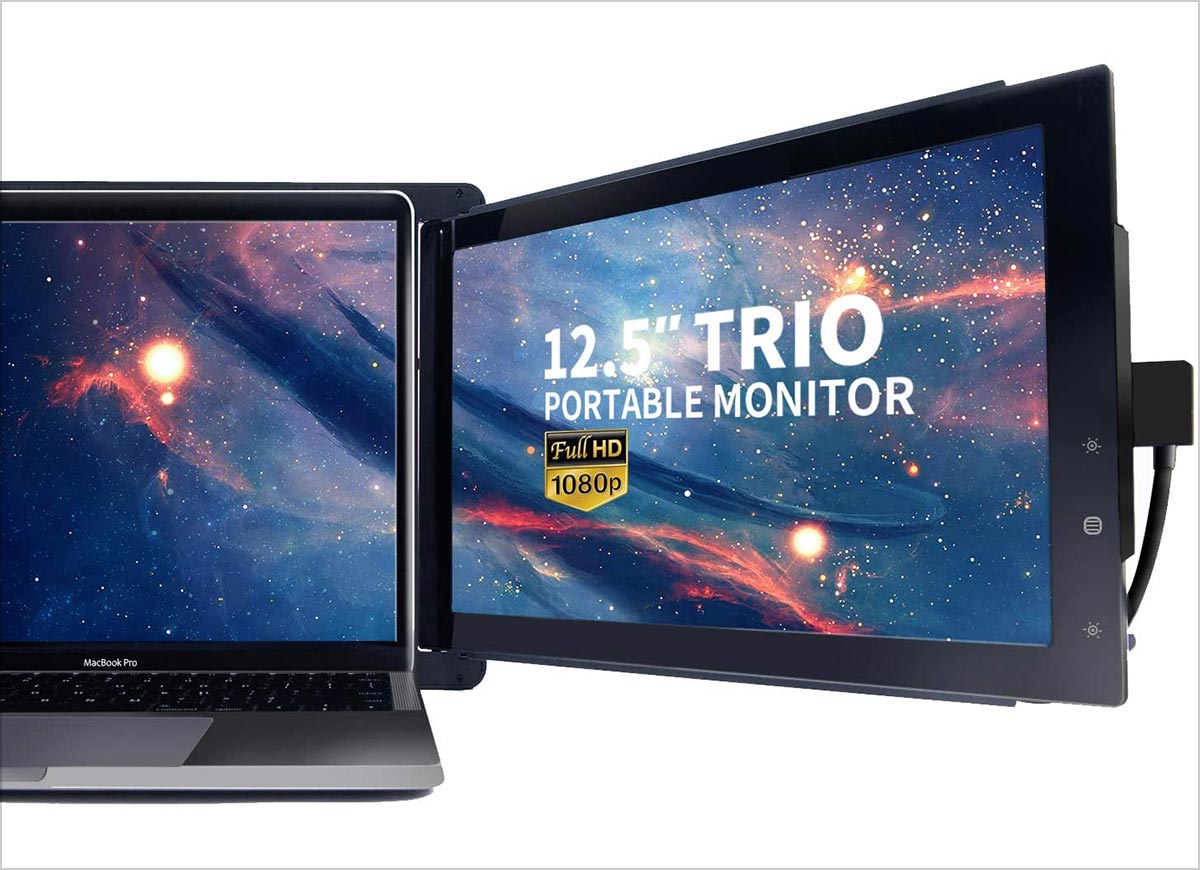 11. DOC Dual Triple Portable Extended Laptop Screen Extender Monitor HD 1080P IPS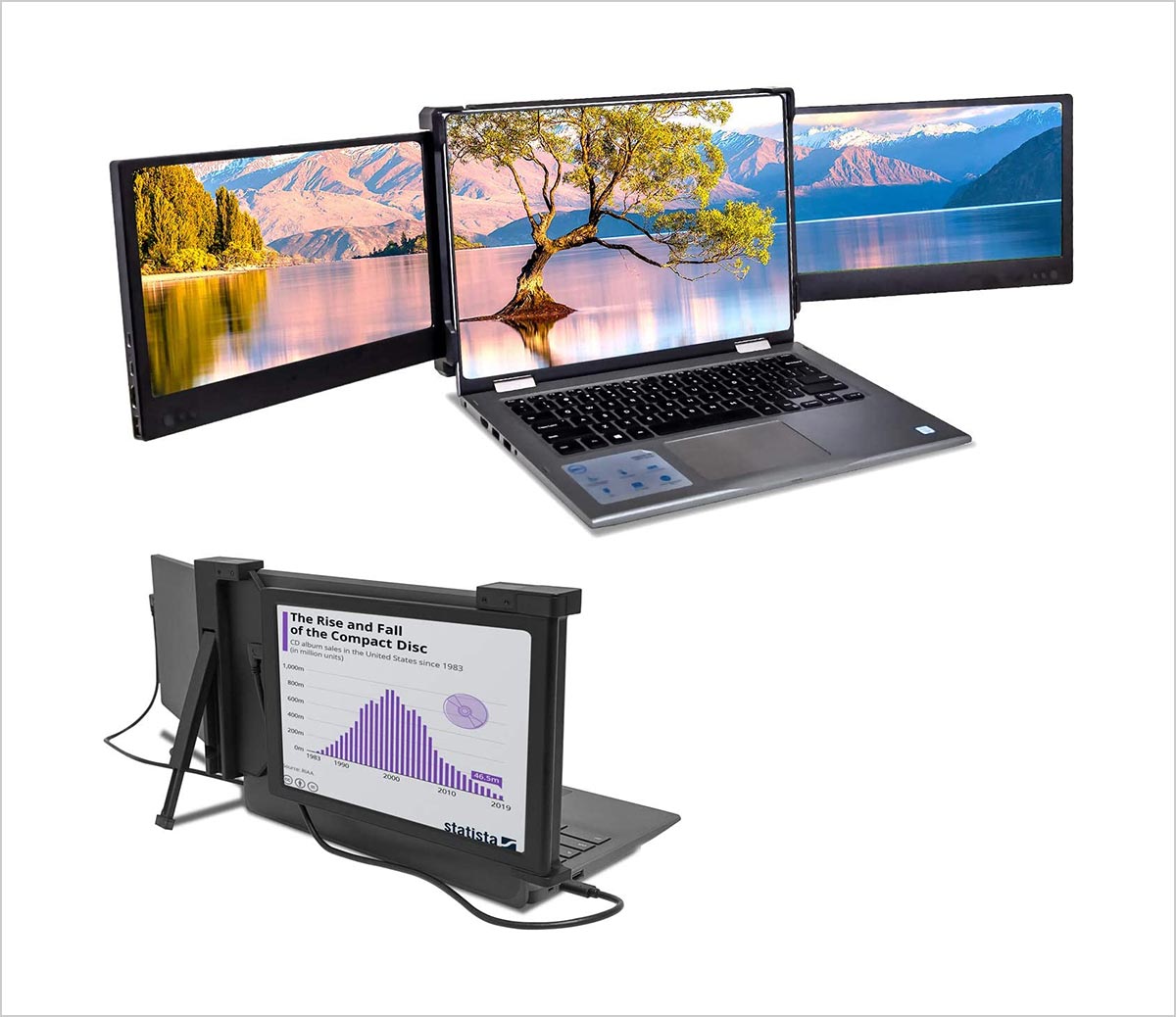 Recommended: