Hi there everybody! We hope that you all are having a great time reading our blogs and that you will also enjoy this one too that we are about to start but before we do that; we would like to thank you guys for your overwhelming response on our previous blogs and for also making sure that your friends and colleagues are reading them too. It always feels great to know that we have got such supportive readers here on the blog and we will ensure that we keep creating content and designs that you will need for your personal and commercial design projects.
Let's now talk about double meaning logos and the thought process behind their creation in detail. Double meaning logos work best when you are about to launch a new business or a product too because its double meaning branding design will attract the potential customers and will keep them engaged with you for a long time. If you are wondering about the how's; we would love to share it with you guys that it is not that difficult and here is why: whenever you design something, you work on the ideas first, right? The brainstorming sessions, creative thinking, conceptualization as well as the sketching of everything that you are thinking of so that you can take it from there.
Everyone else has (almost) the same procedure to follow and we feel that it must be done like that because it makes everything so simple and easy to manage that you will always end up with something amazing – or maybe more than just amazing. It depends on you, really. So, what needs to be done when it comes to creating designs for a logo and other related branding design? We would suggest you to always explore the relevant ideas and designs that have been made live even if they are from the competitors to see what is happening in your business category and how you can do it differently so that people know that there is something new that they must check out and try.
You must be thinking who has got the time to go through everything that can help you get an idea of what is happening in the market and specifically for a business like yours but know that whatever you will look at is going to inspire you in ways that you can't even imagine. It's just one logo, a one liner or a billboard that does the trick and when that happens, everything falls into its right place. After that you will have to create your own ideas so that you can execute them well and we are sure that this amazing collection of double meaning logo collection will inspire you to create beautiful logos for yourself as well as for your clients too.
All the logos that are in this collection are self explanatory and make much more sense when you look at them in one go – the message is being delivered beautifully and you can tell that individuals who created these logos have put in efforts to make things work. Interestingly, all the logos that are present in the collection represent different categories of businesses like shows, undergarments, fitness club, restaurants, burger joints, and everything else that you will require to start the creative thinking process for yourself.
Recommended: How Much Should I Charge For A Logo Design 2021?
Now, the key is to make sure that whatever you will do is being done through a proper process like the one that we have mentioned above as well and it is only there for you guys so that you don't feel overwhelmed during the process nor you happen to create something that is not up to the mark, you know. Another major pointer that you must always keep in mind is to ensure that you do not give up during the process – that is keep trying and experimenting with ideas and elements here and there in order to see the end result, discuss with your team members, take suggestions from your client(s) too and then keep doing things your way so that you create something so good, no one can resist getting to know more about the business, checking the product line in detail and then spending their money on things that they like.
Recommended: Sketching Mockups: A Gold Mine for Logo Designers
And that is all for today from our end! We hope that you enjoyed going through this double-meaning logo collection and that you will allow yourself to be inspired too so before we conclude the blog, we would like you all to share your favorite logos from this collection in the comments section. Oh, and don't forget to share the blog with your favorite colleagues as well and we will see you all next time with something more fun & exciting. We will also love to mention it here that if you have any suggestion to make this blog an even better blog; do share them with us.
Credit: Source
Double Meaning Logo Design Ideas For 2022 Projects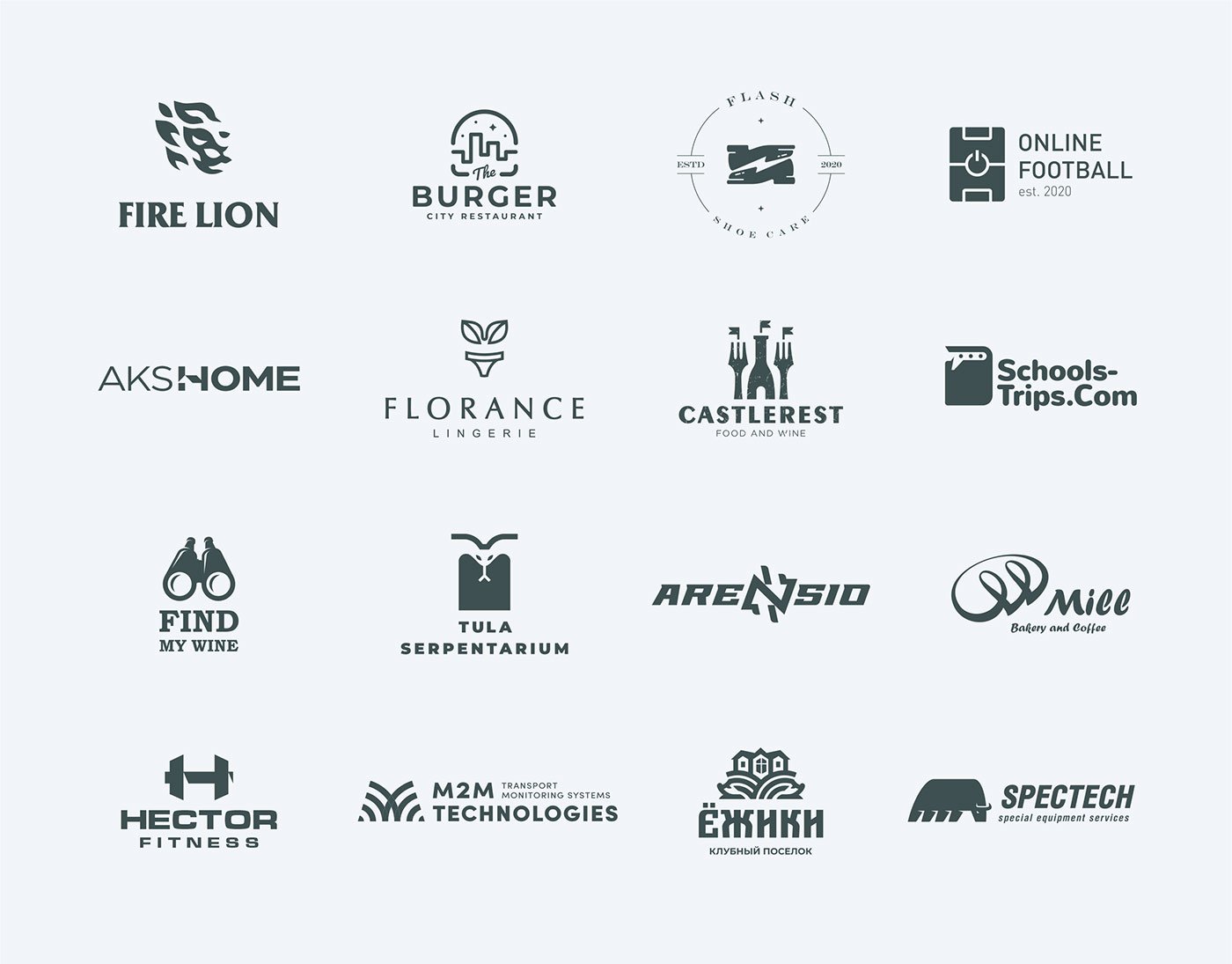 Recommended: