Hello there everybody! We hope that you all are having a great time reading our blogs and that our free mock-up PSD files, super creative ideas and very easy to follow tips and tricks are keeping you busy executing your personal and commercial projects really well. As you guys have already read the title of our today's blog; we would like to dive right into it so that you all can start creating your very own cream tube mock-ups and designs too. Let us get started then!
As you guys know that cosmetics are a big part of almost everyone's life even if there are multiple digital and social media campaigns that talk about owning yourself and to never fall for skin whitening and tightening creams and procedures. And if you also get confused about what side to be on, we would like to share this with you guys that be on the side that does not make you feel uncomfortable in your own skin, that does not ask you to drop some weight or change your skin color, or that you need to look younger than who you are, you know.
We all know that all of us come from different backgrounds and that in order to be better and politically correct, we had to unlearn a couple of things too but that also does not mean that we need to follow every influencer or a celebrity that is there to do what they are doing because frankly speaking; even those people do not share their personal lives in entirety that might include hardcore beauty treatments and procedures and there are chances that they might also be using the products they speak against.
So, while you guys are on a journey to make things better for yourself and for the people who are around you, always make sure that you do not make things difficult for yourself – read and research as much as you can before you take a decision and then get a beauty product or two that can help you with your skin issues, we think that is the only way to go about it especially when there are more than a 1,000 voices saying all sorts of things that only benefit them.
Recommended: 80+ High Quality Packaging Mockups
And of course, if you have made it to this sentence of ours, then allow us to give you guys a brief run through of our free cream tube mock-up PSD file and then we will share a couple of easy to follow tips & tricks that can help you create amazing and attractive designs for your own brands or for the ones that you are working with.
Although, a good packaging design is something that is required by literally any brand – big or small, already existing one or something that is about to be launched but for a beauty brand, the packaging design has to be so attractive that your potential customers cannot resist purchasing a thing or two from you. There are many factors involved that can make a packaging design a good one when it comes to cosmetics etc. but one of the main reasons of trusting a certain brand is the believability factor. If you are successful to create something to package your products, you sure can bring stunning results for someone who will be using your products.
Recommended: 25+ High Quality Packaging Mockups
Now, what are those things that you can incorporate into creating a fascinating cream tube design? Pick the colors that are easy on the eyes but look attractive because that would be your first step to entice the audiences. Keep your copy easy to read and understand so that masses can invest in your business for themselves or for someone they care for. Your design elements must be compelling enough to not only complement the overall branding design, but they must also resonate with anyone and everyone who would be communicating with your brand. Once, you have covered all the major points of creating a packaging design, make sure that your marketing and advertising campaigns are on point too so that you can deliver your message to the right people at the right time. And we can bet that whatever you will do after that will only be beneficial for you as well as for your business.
Recommended: 60+ Most Interesting Creative Barcode Designs Ever for Inspiration
That is all for today from our end! We hope that you guys had a nice time going through this blog and that you will have an amazing time executing your cream tube designs as well. Before we conclude this blog, we would like to encourage you guys to share your feedback with us in the comments section and do feel free to spread this blog within your personal and professional circles too. We will see you guys next time with something more fun to work on!
Free Cream Tube Mockup PSD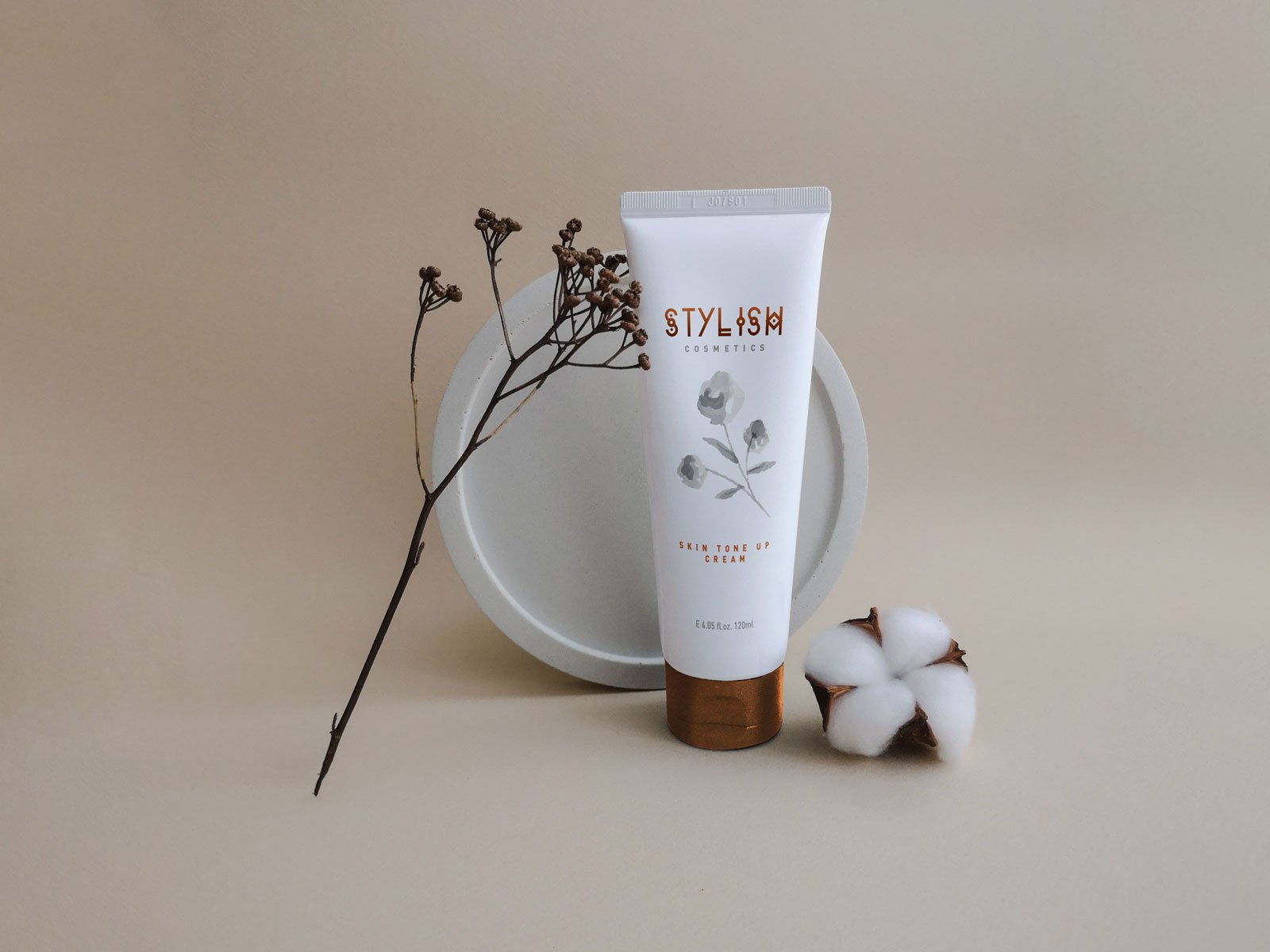 Available Format: Layered PSD with smart object insertion
License: Free for personal presentational use only
RAR File Includes: Cream Tube Mockup PSD
Note:
1. PSD Tube Mockup is allowed for sharing online (A Must Linkback to this page)
2. Layers are hidden to decrease the size of file kindly unhide and place your design on red colored layer.
3. Say thanks if you like or share/tweet with your friends.
Download Cream Tube Mockup
Recommended: