Hello there everyone! We know that most of you guys are enjoying your holidays and must be chilling out at your places with friends, family members and loved ones but we really wanted to work and share this amazing and of course, free iPad Pro mock-up PSD file with you guys that can utilize for your personal and commercial design projects in 2022. We are thrilled to share everything that you can create using this mock-up PSD file of ours so, let us get started with it right away!
First things first; for those of you who don't know, Apple launched their iPad Pro in May, 2021 and like everything that Apple makes, this gadget is one of their finest products and we are glad that it is here in the market allowing all its users to not only enjoy their Netflix and other platforms that provide entertainment and more but to also get serious work done without having to use a desktop computer or a laptop for that matter. If you want to know what's so amazing about iPad Pro, then keep reading this blog because we are about to share some fascinating things with you guys in 3, 2, and 1! 😉
With Liquid Retina IPS LCD display type, 11.0 inches of screen and a resolution of 1668 x 2388 pixels, iPad Pro happens to be one of the most powerful iPads that are there and honestly speaking; we cannot wait for the next year's product line by Apple because you tell us, guys what can be better than all of what we have mentioned above, hmm?! iPad Pro supports these  network technologies: GSM, CDMA, HSPA, EVDO, LTE as well as 5G and lets the users use Nano SIM or e-SIM. The body of this gadget is very strong and comes with a glass front which is also scratch resistant (meaning that the users do not have to worry about the usage, really) aluminum back and an aluminum frame to give your device maximum protection.
Recommended: 20+ Free Awesome Mockup Websites
The chipset is Apple M1, CPU; Octa-core and the Apple GPU 8 core graphics keeps the gadget working at a full speed, it does not lag not even for a second making everything work smoothly for a very long period of time so whether it's playing games or creating notes or recording your best friend's music video; we can bet that your innovative app ideas will work perfectly fine too on the iPad Pro but you have to make sure that whatever you do, does not hold you back from trying out new things or accepting challenges. Always remember that 2022 has to see even greater things that the world can talk about and if you have a single idea to work on, then do it have it executed through a powerful and strong device such as an iPad Pro and we can bet that the world will remember your name till eternity.
Now, allow us to share what you can create using this highly editable iPad Pro photo mock-up PSD file! In addition to creating superb gaming apps, utility apps and portals for the people to enjoy their favorite seasons on; you can also work on creating covers, sleeves, and bags for the iPad Pro as well and what's the best option to showcase your designs in front of your team lead and clients etc. than putting them all up in a detailed mock-up presentation? Nothing, right? We guessed so! 😉
We know that you guys must be overworked in 2021, but believe us when we tell you this that creating mock-ups is the best thing that you can do when it comes to discussing ideas, themes and creative thoughts that might go ignored if you are not ready to discuss them through a well created mock-up presentation. This practice will not only allow you to present your rationale in a more meaningful manner, but you will also be able to share the entire journey of how a certain thought inspired you to create something. And do you know what will happen after that? All the decision maker individuals and your clients will get convinced instantly to take the ideas towards the executional step.
That is all for today, you guys! We hope that you all had a great time reading the blog and that you will also create amazing things using our free iPad Pro mock-up PSD file. Know that we would love to see your work so, don't forget to link us to that or share your creative thought process journey with us in the comments section. Also, feel free to share the blog with your favorite colleagues too and we will see you guys next time with yet another awesome blog of ours, until then make the most of your holidays and have a happy new year!
Free iPad Pro Photo Mockup PSD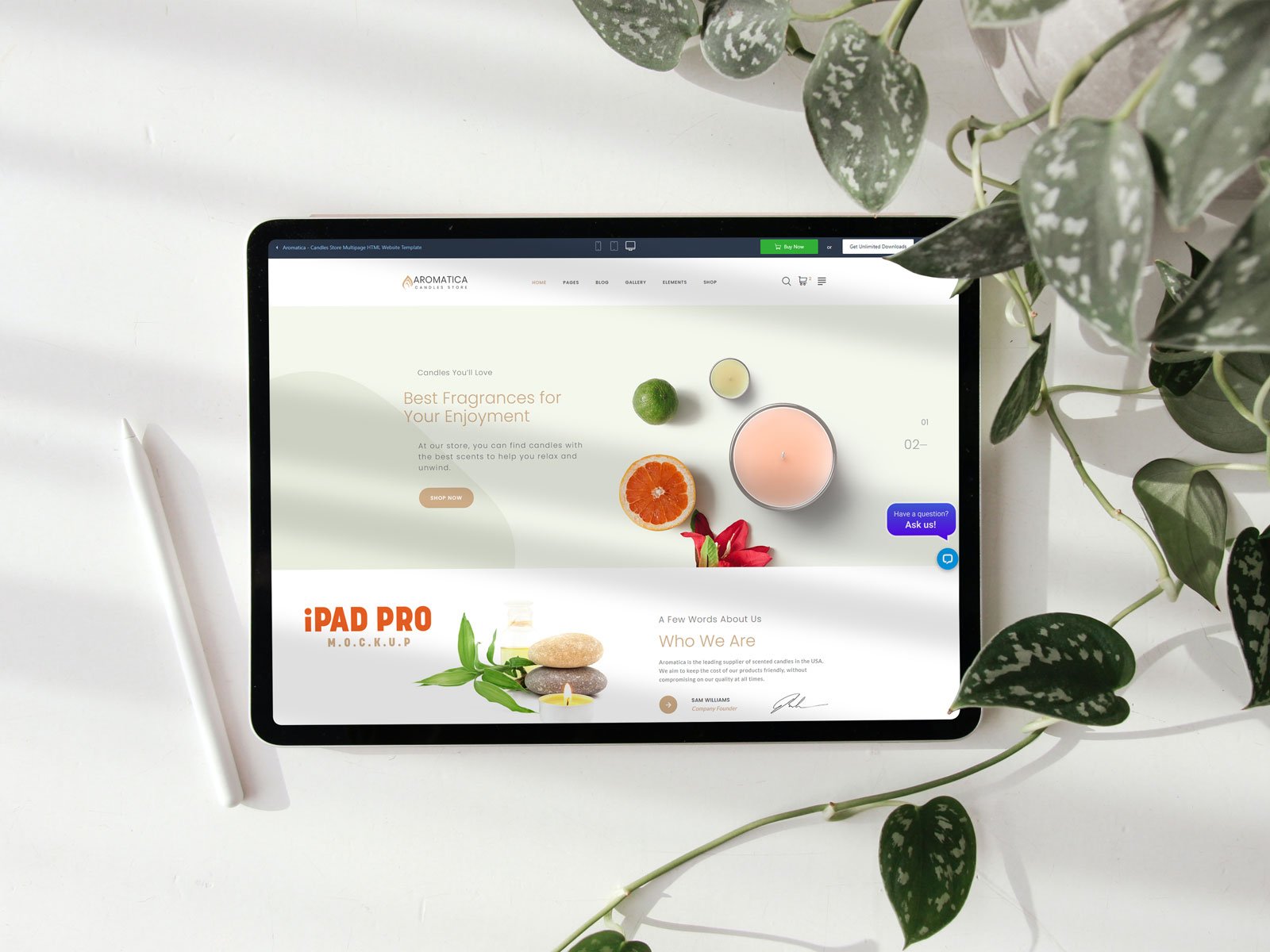 Available Format: Layered PSD with smart object insertion
License: Free for personal presentational use only
WinRAR File Includes: iPad Pro Mockup PSD
Note:
1. PSD iPad Pro Mock-Up is allowed for sharing online (A Must Linkback to this page)
2. Say thanks if you like or share/tweet with your friends.
Download iPad Pro Mockup
Recommended: