Hi there, hello there! We hope that you all are keeping safe and also having a great time reading our blogs and working on really cool designs and campaigns etc. as well. In our today's blog, we are going to be talking about one of the best items that you can spend your money on especially if you are a workaholic like us and that is a laptop bed tray table but before we do that; we would like to thank you all for your overwhelming response on our previous blogs and for also sharing them with the ones that you love. We are super excited for this year and we will keep creating and sharing content that you will be needing for your projects.
When COVID-19 hit the world, every city in the country had to immediately impose lockdowns which also included workplaces as well. People around the world had to work longer hours than usual mainly because no one was familiar with a lockdown thing let alone working from home in order to be safe from the virus. All of them resulted in major changes in every sense of the word – from the invention of newer and more innovative products and services to get things done from the comfort of one's house, many people invested in big and small ergonomic furniture items such as laptop bed tray tables, cozy bean bags, neck pillows and more to make sure that they are comfortable while they work.
Does, what we have mentioned above sound familiar? It should because we know all of us spent huge amounts of money on things during the first lockdown period and man, was it overwhelming. Since we were adjusting to the new normal and everything else that it brought with us, we kind of lacked sense of how to make sure that we were working fine until the day when people decided to get laptop bed tray tables for themselves. Now, as convenient and fun they sound, we also know that working from home meant super long working hours, with no breaks, really because we all wanted to give our best literally every day that we did not realize we were overworked.
When things are not going in the right direction, you have to take control of what can and then make everything else works for you for example; if you already have a laptop bed tray table, then you would know how easily you can build a mini work desk for yourself right on your bed and get done and over with your tasks without having to leave your cozy place. And if you don't have one, then we can bet that by the end of this blog, you all will be able to make an informed decision about getting one for yourself or for someone you think might need it. So, keep reading the blog as we share what a laptop bed tray table can do for you guys!
We have added many different types of laptop bed tray tables in our list of 27 best ones that you can check out through our blog, but a couple of things are common in almost all of them for example; versatility. You can not only use a laptop bed tray table as a mini work desk for yourself, but you can also make it a table for your children or younger siblings as well. The best thing about doing that would be that your little ones are going to be right there in front of your eyes doing their thing while you enjoy your book or get done with a DIY project.
In addition to that; we would like to mention here that the laptop bed tray tables comes with an adjustable height option as well so you can adjust your table's height at your convenience without putting stress on your neck or shoulders for that matter. Laptop bed tray tables come in different sizes and colors as well as materials and depending on your budget, you can get the one that best suits your needs. If you are looking for something even fancier, then we will recommend you check out the ones that have drawers for your tiny but precious stationery items such as sticky notes, paper clips, highlighters, erasers, etc. and we can bet that you all will have a great time arranging your drawers as well and to keep your laptop, mouse and other accessories safe from falling down, you can pick the bed laptop bed tray tables that have ledges and wristbands on the sides.
That is all from our side for today! We hope that you all will have a nice time exploring the 27 best laptop bed tray tables and will also share our blog with your family members, favorite colleagues and friends as well.
27 Best Laptop Bed Tray Tables 2022 To Buy From Amazon
1. Laptop Bed Tray Desk, SAIJI Adjustable Laptop Stand for Bed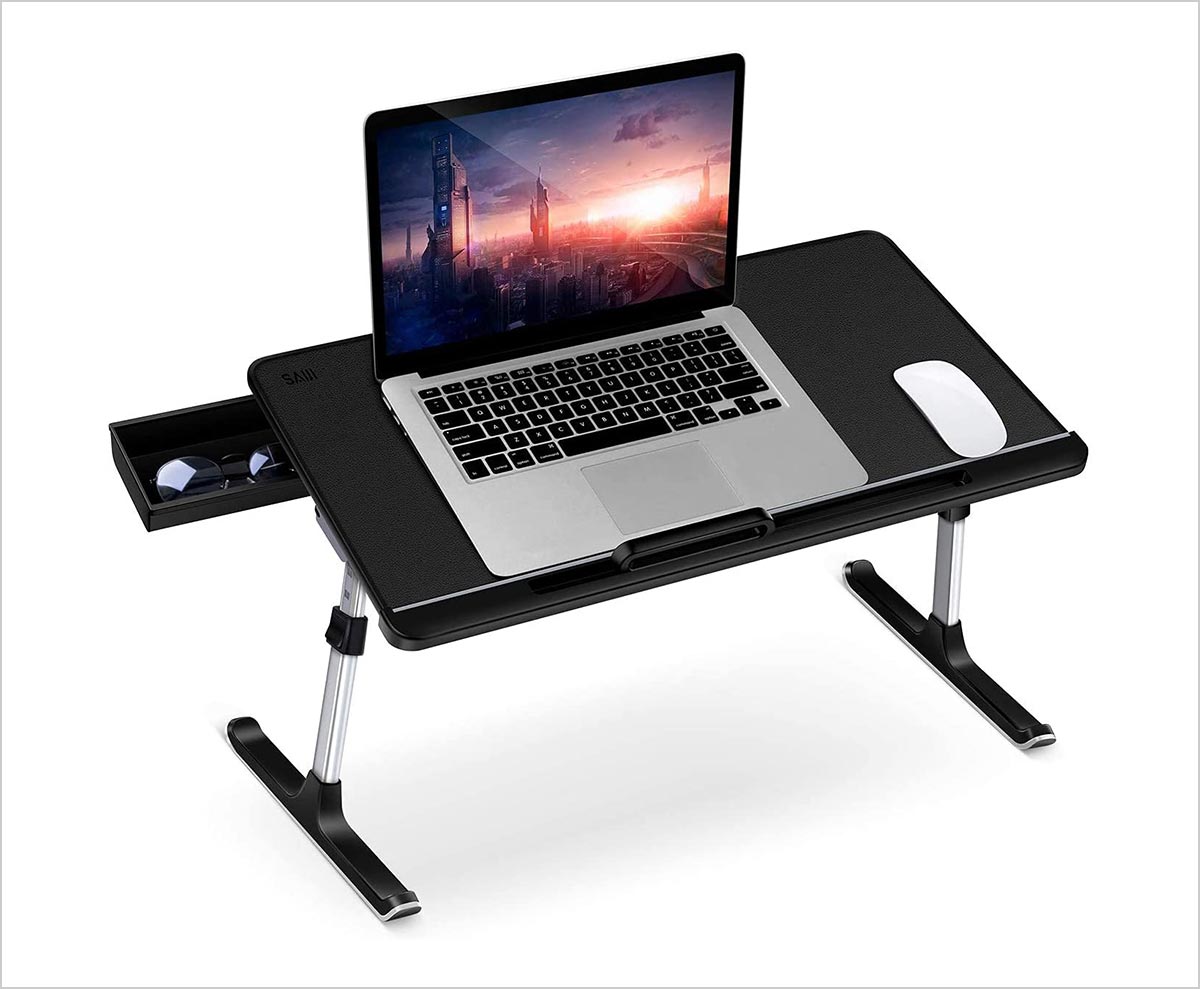 2. Large Bed Tray Kids Folding Table Laptop Table for Small Space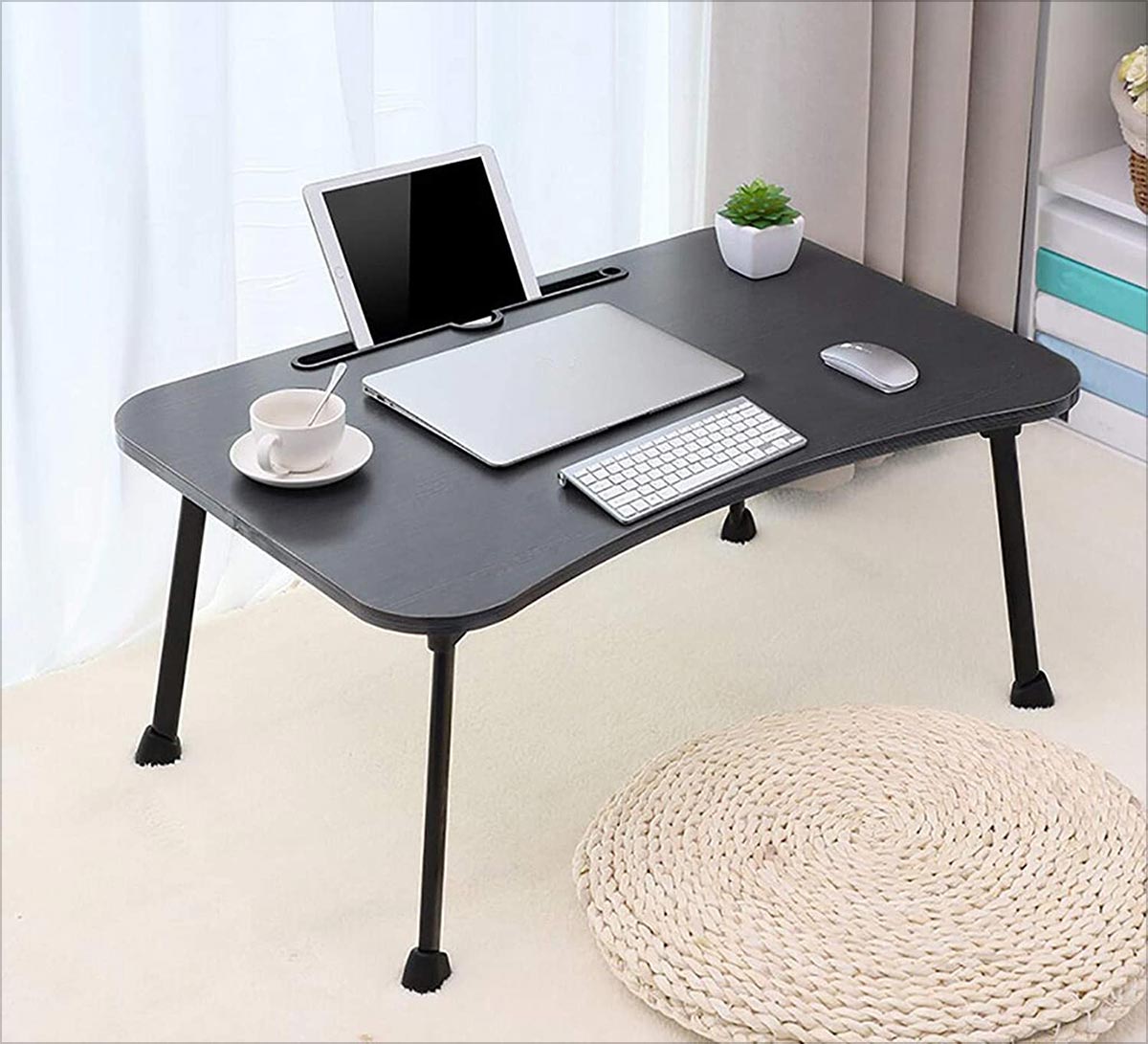 3. Foldable Bed Desk for Laptop and Writing for Couch Floor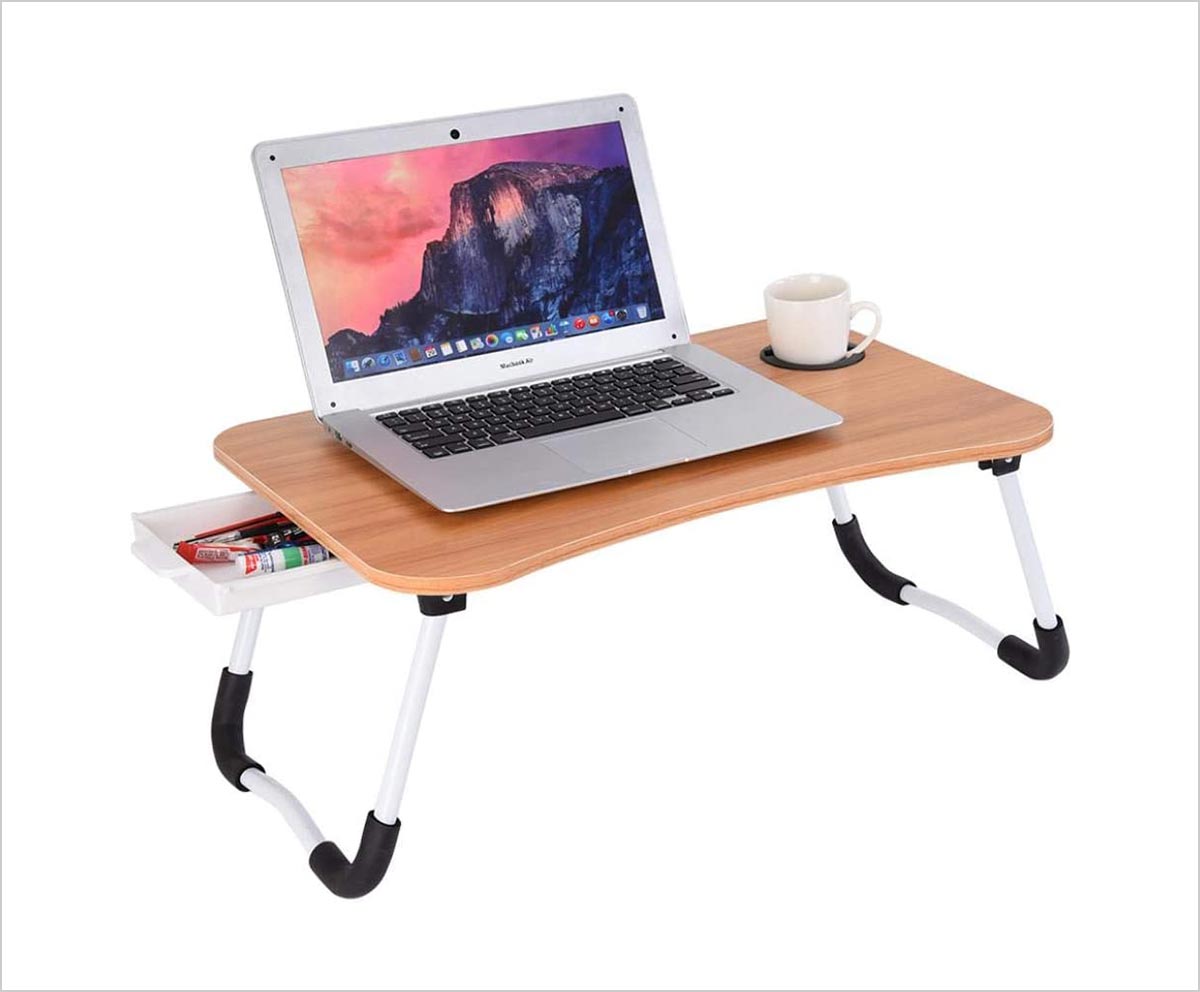 4. Zapuno Foldable Laptop Bed Table Lap Table Tray with Storage Drawer and Cup Holder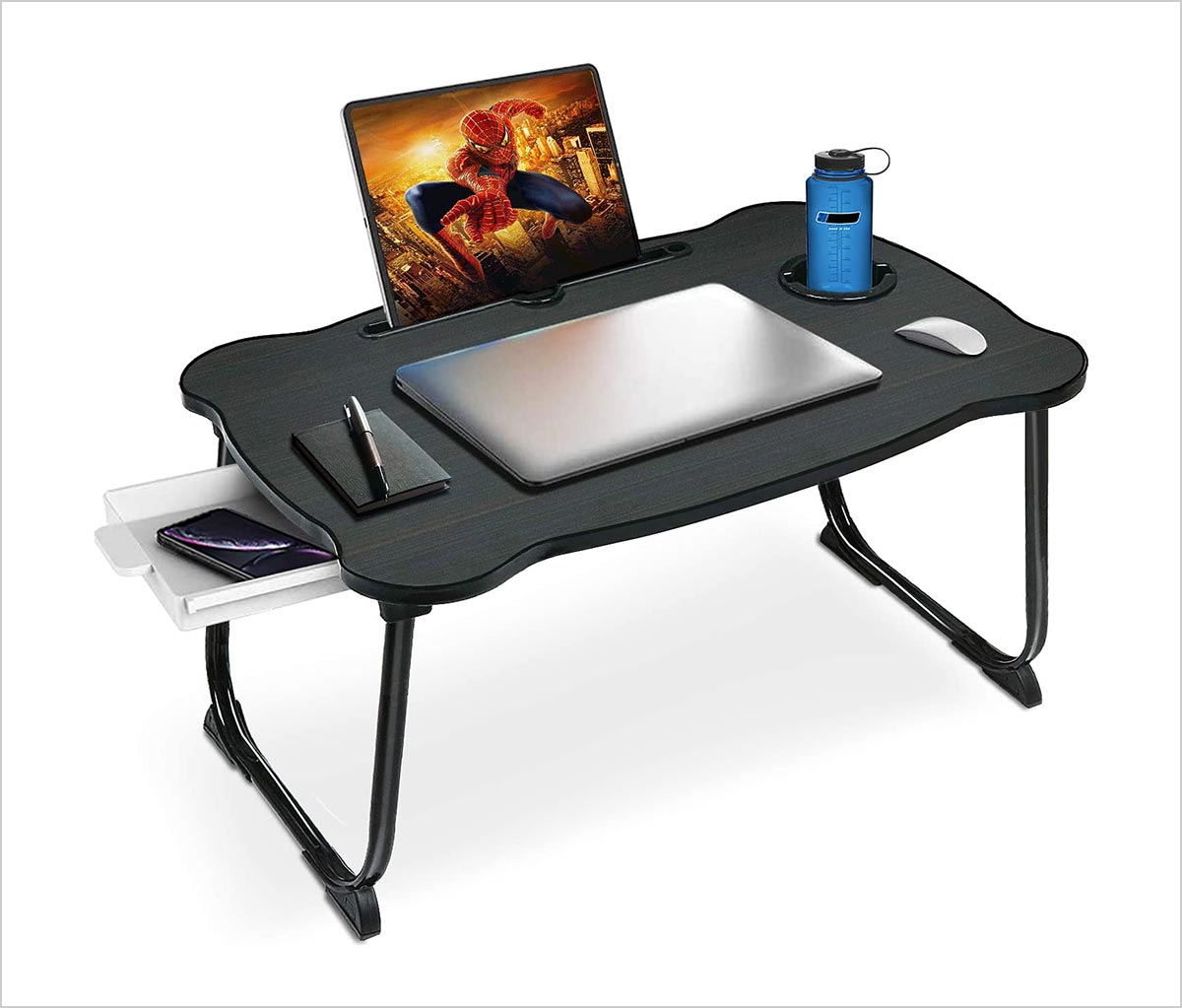 5. 100% Bamboo Foldable Bed Tray with Ventilation Holes and Drawer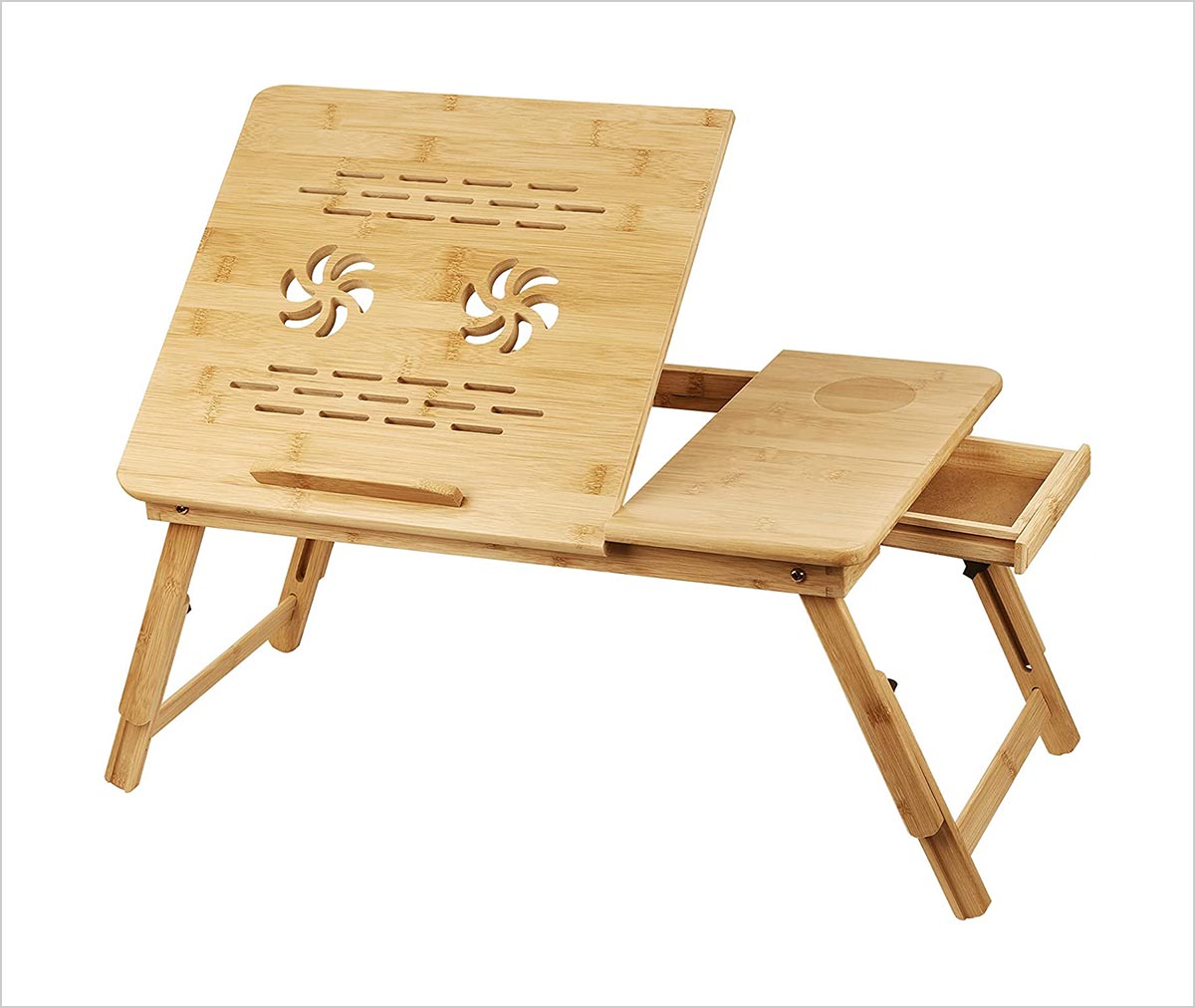 6. Adjustable Laptop Bed Stand Desk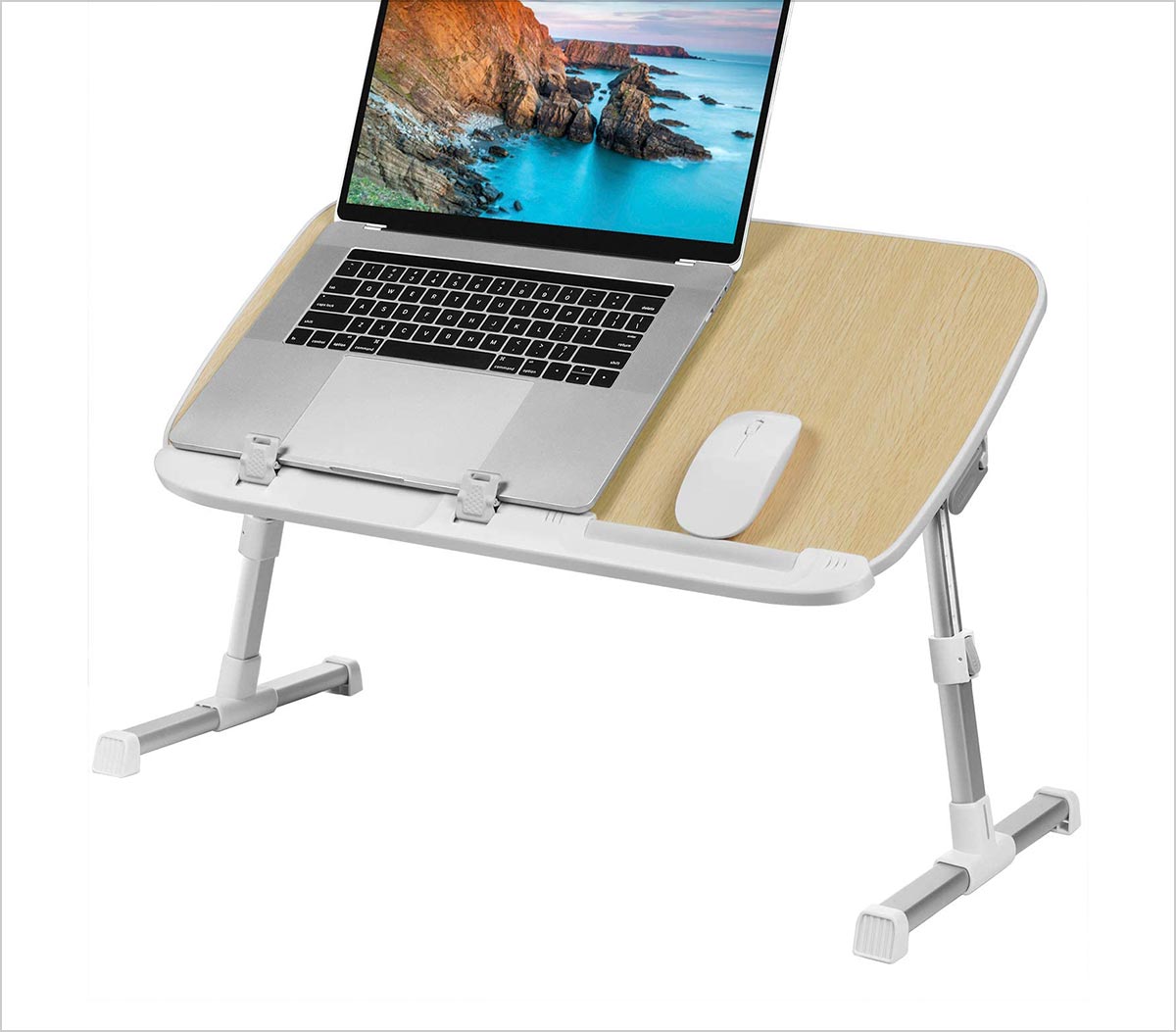 7. Large Leather Foldable Lap Desk for Laptop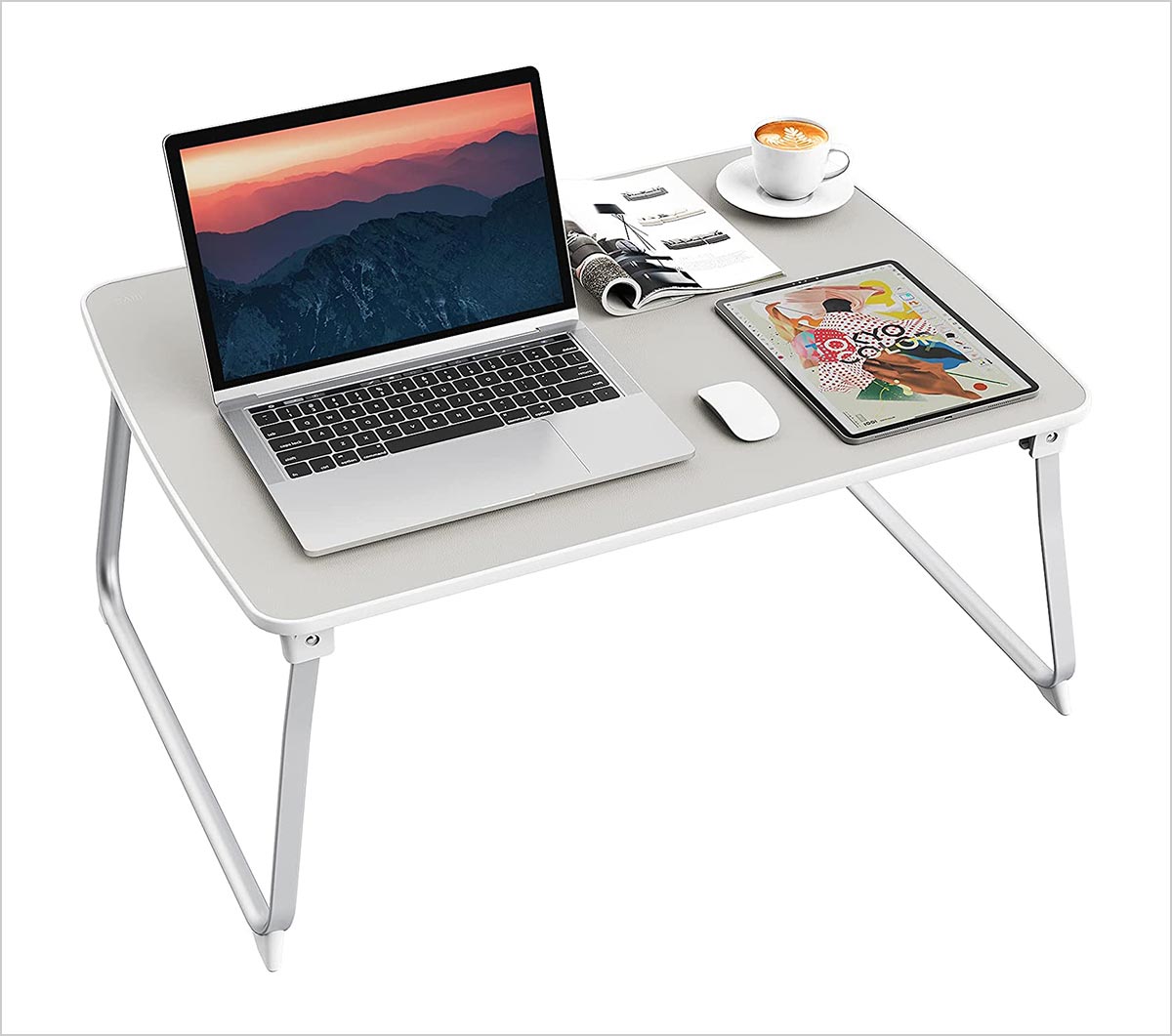 8. Tablet Stand, Storage Drawer for Floor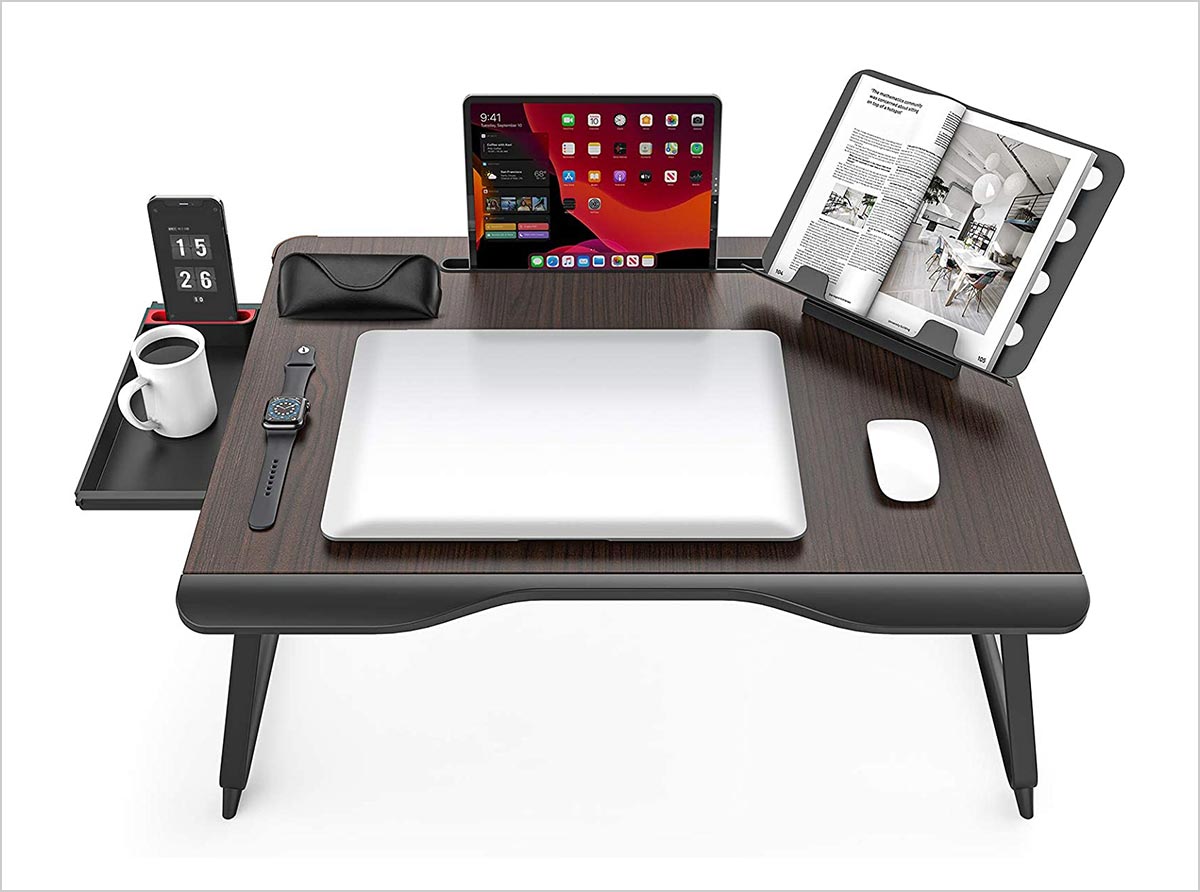 9. Multi-Functional Foldable Bed Tray Desk with Tablet Phone Holder Slot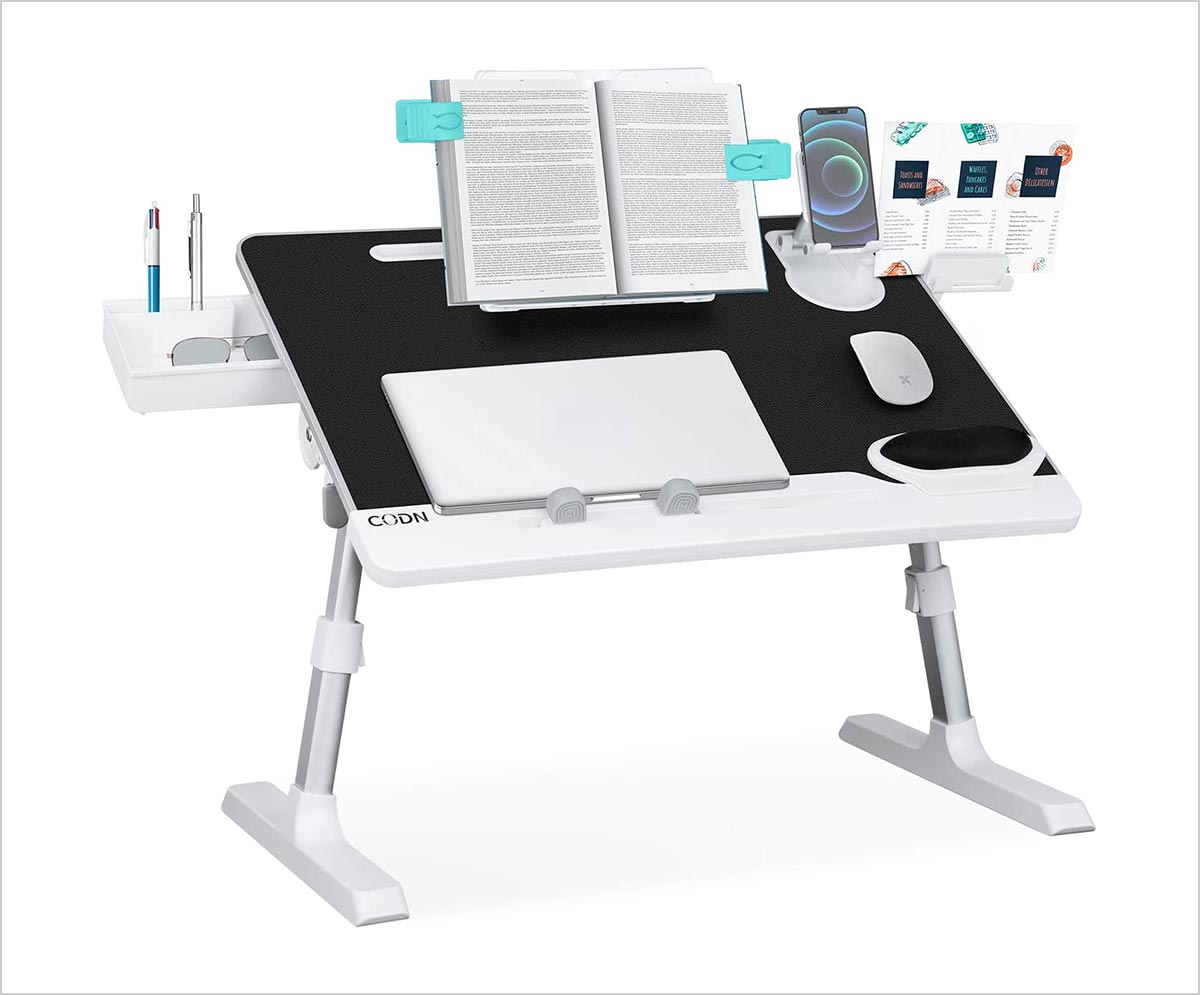 10. Acrylic Monitor Stand Computer Riser for Home Office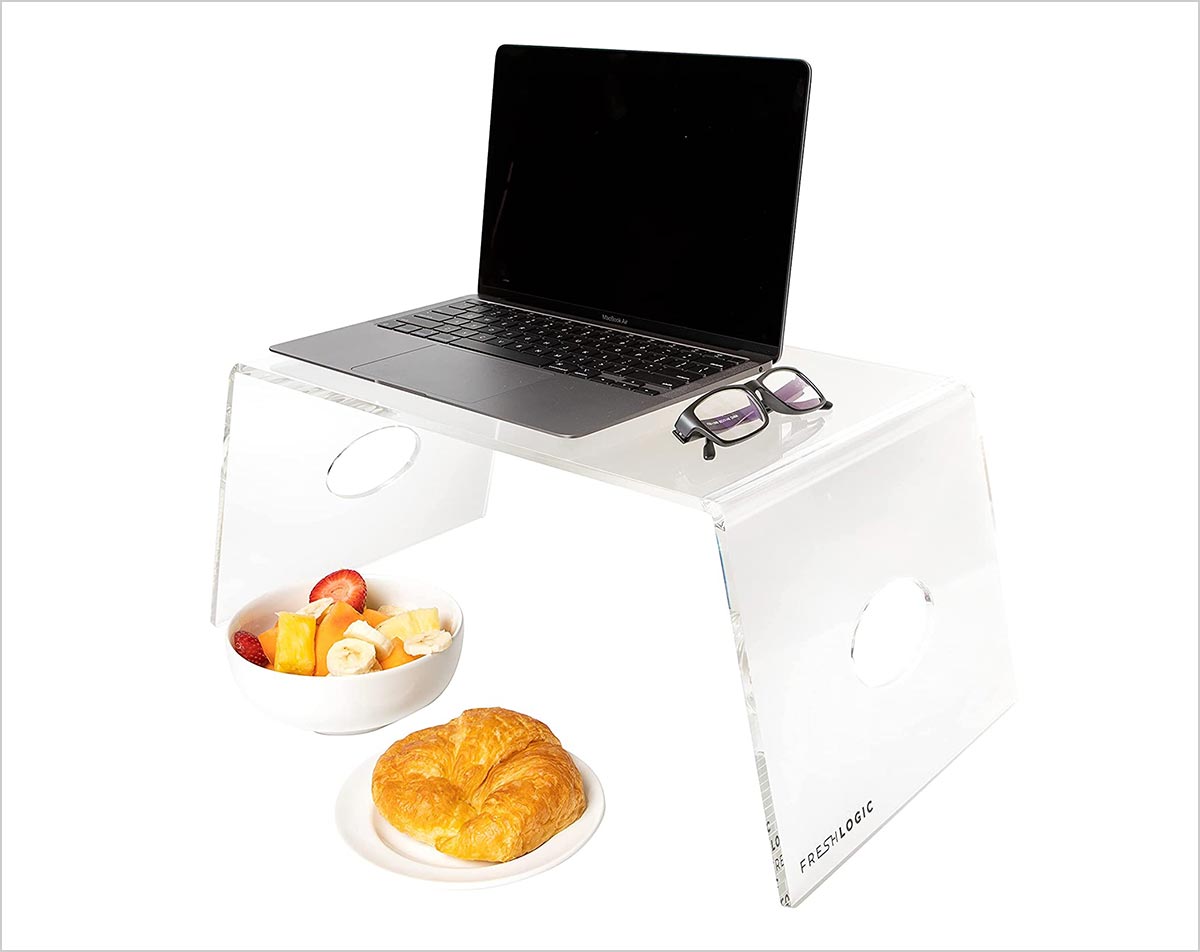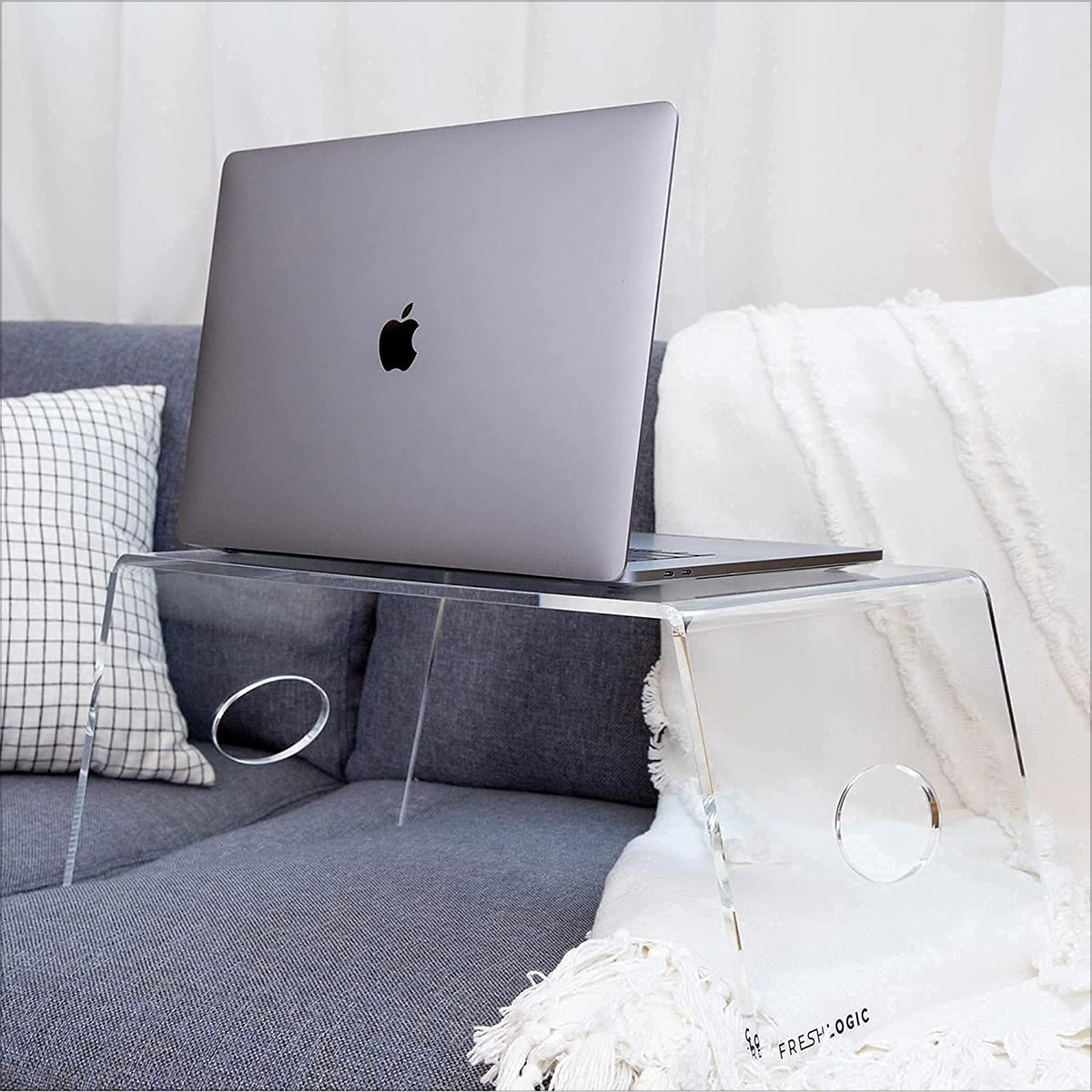 11. Laptop Stand for Couch, Extra Large Computer Lap Desk for 17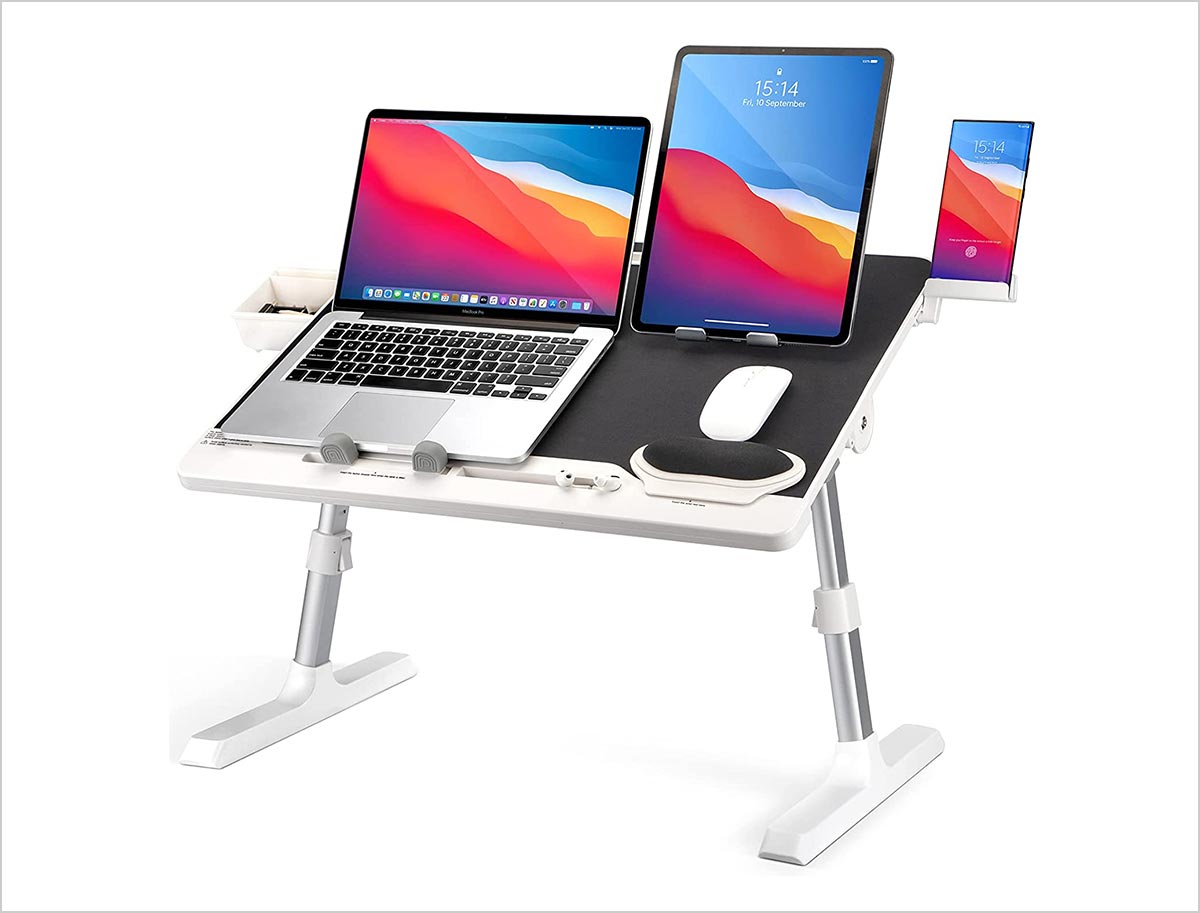 12. Foldable Laptop Stand with Storage Drawer for Eating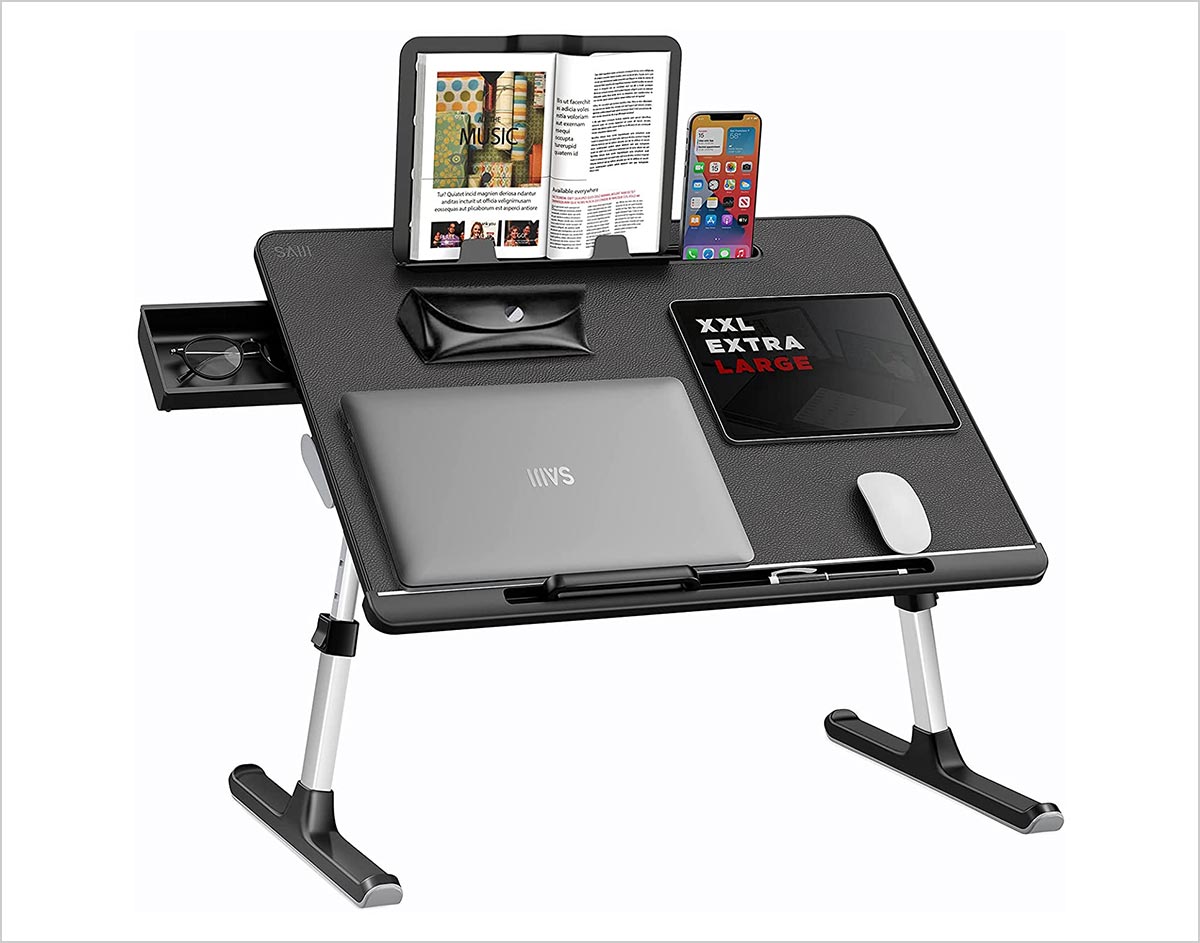 13. KLEAR Adjustable Laptop Desk with Heights and Angles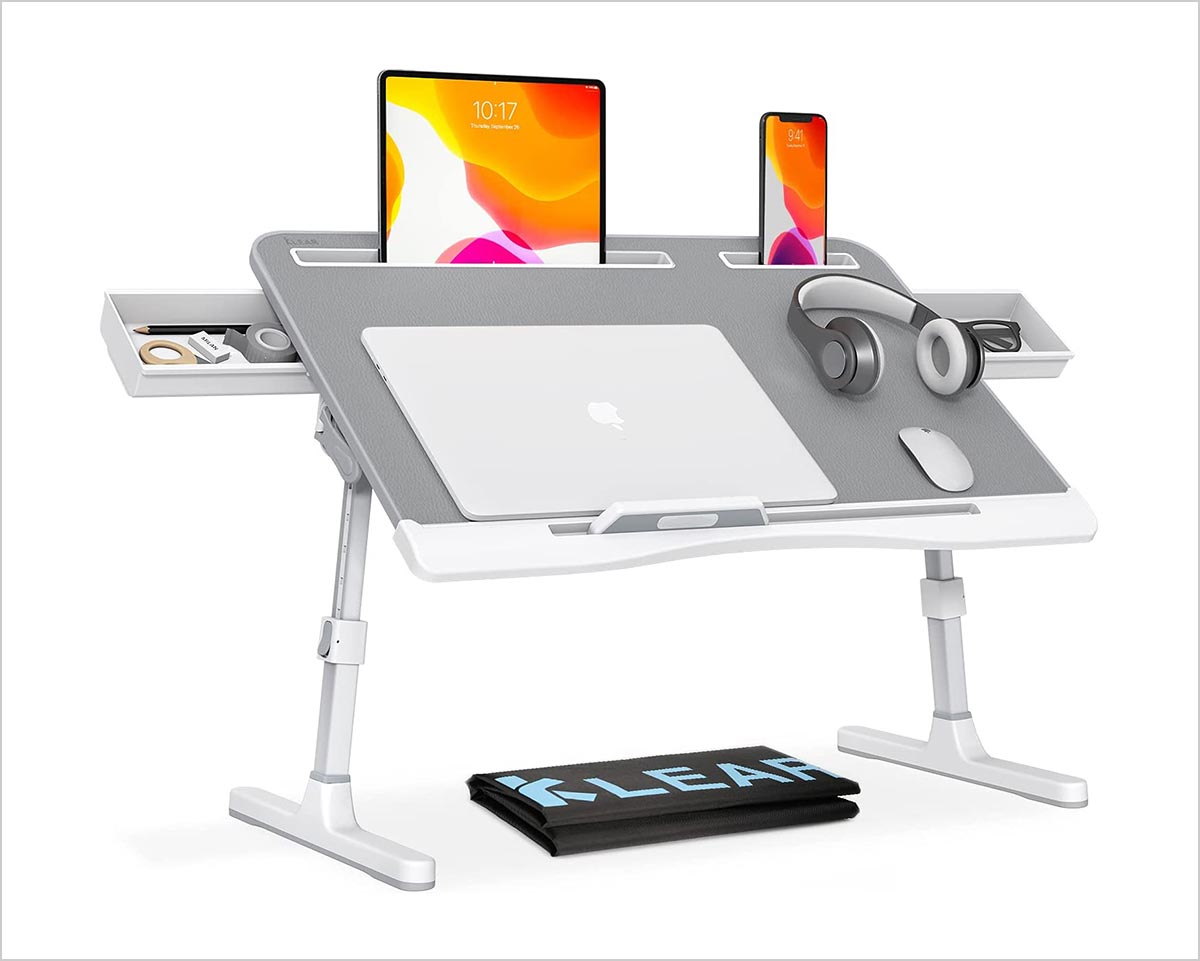 14. Adjustable Premium Leather Laptop Stand with Extra Drawstring Bag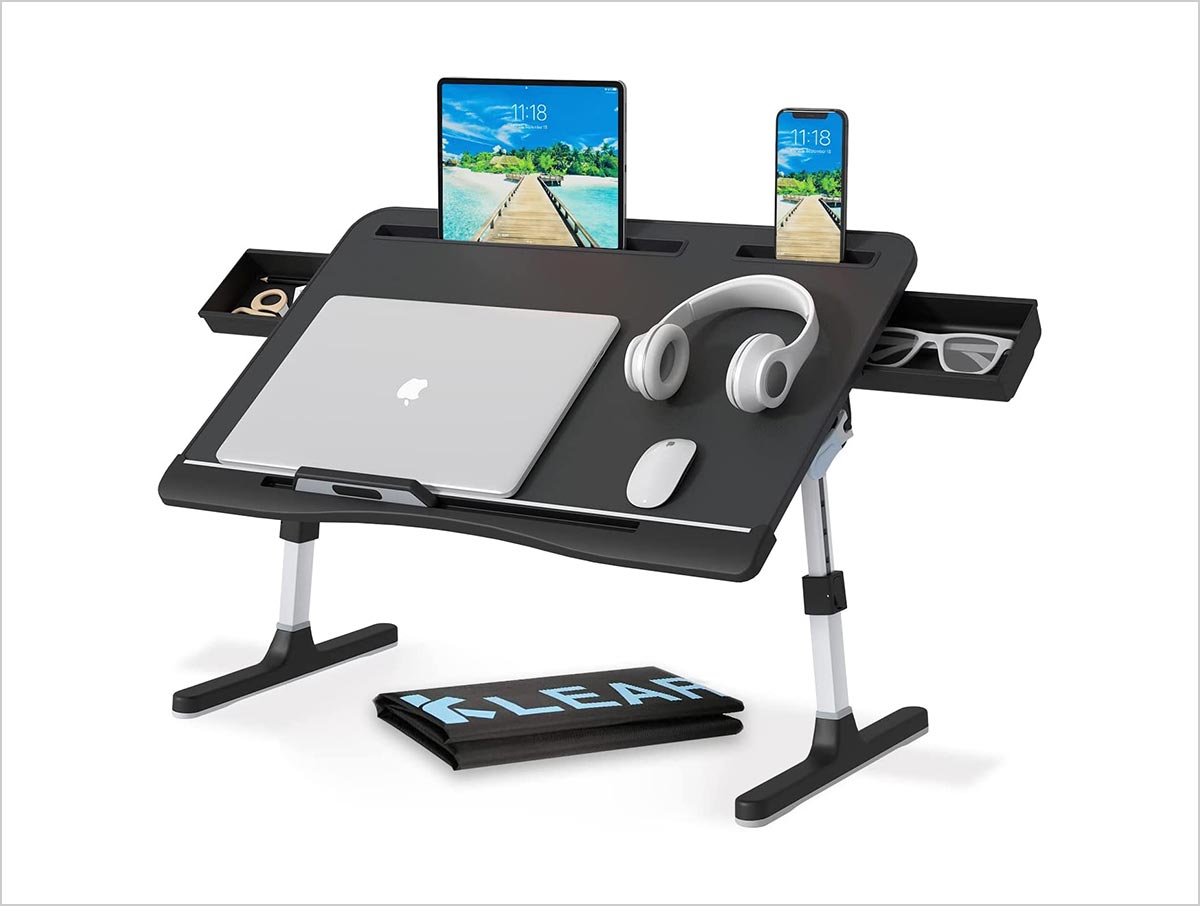 15. Laptop Bed Tray Desk, Adjustable PVC Leather Bed Table with Storage Drawers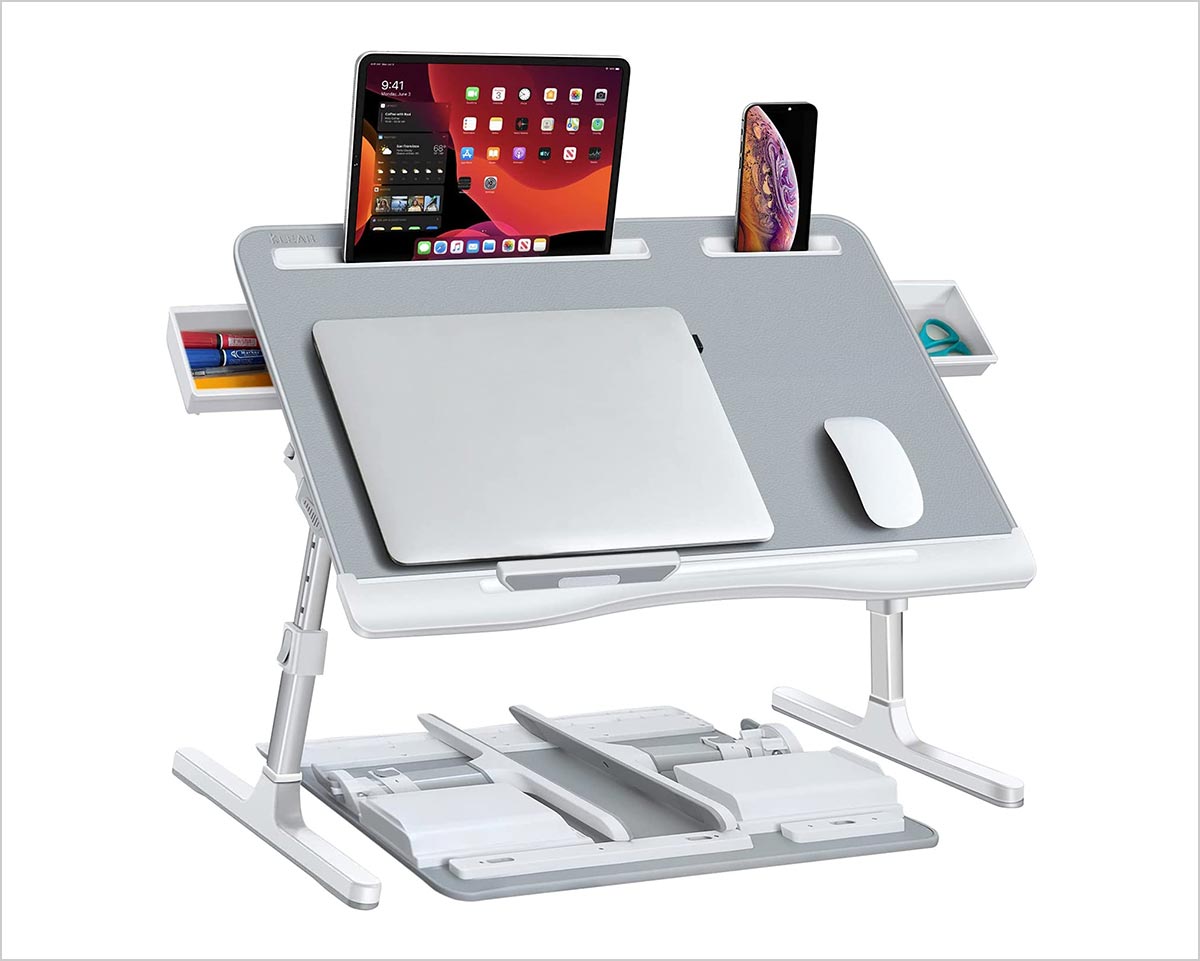 16. Multi-Tasking Bamboo Lap Desk for Writing Reading Eating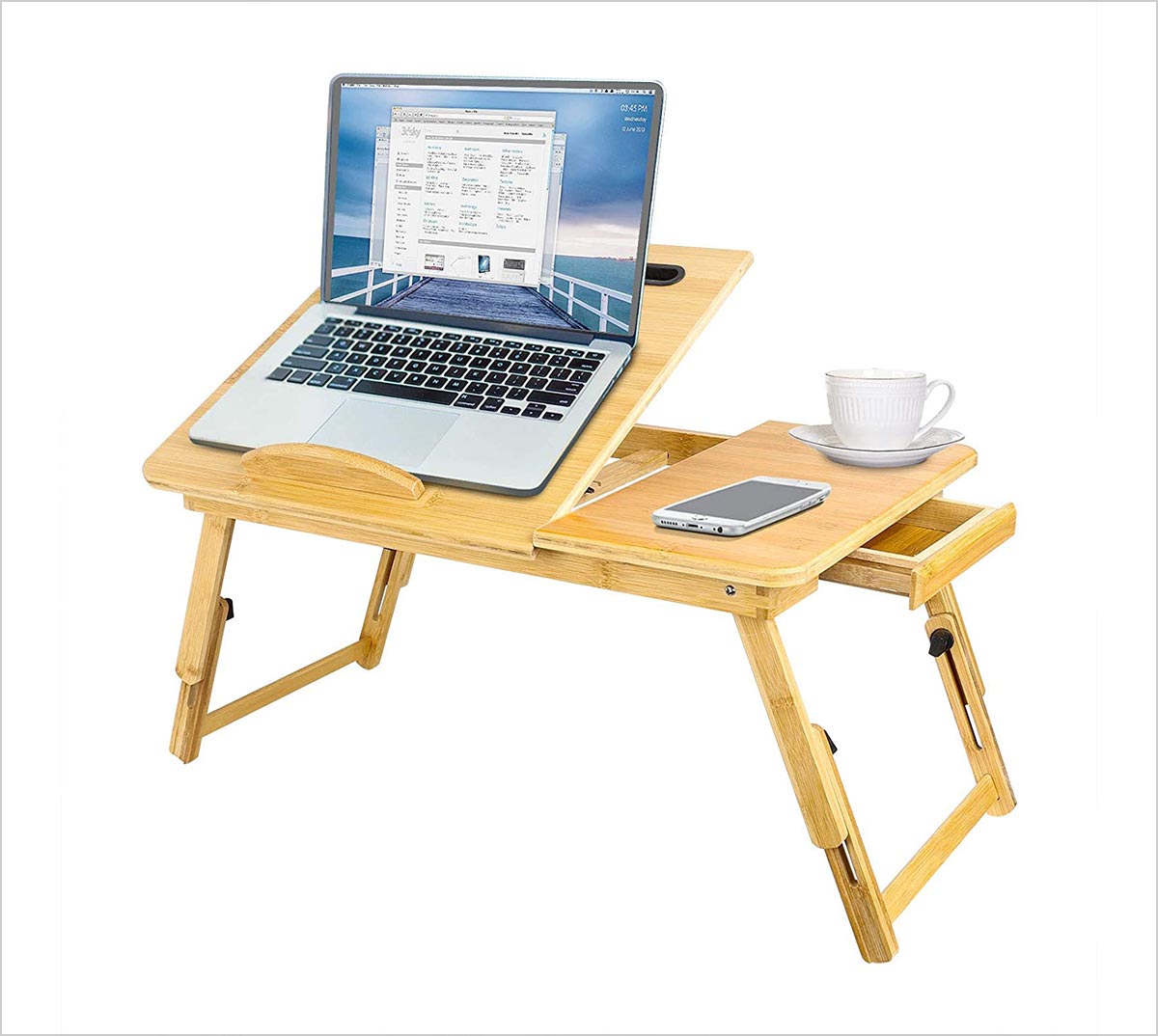 17. Notebook Table with Tablet Slots and Holder for Couch Floor for Adults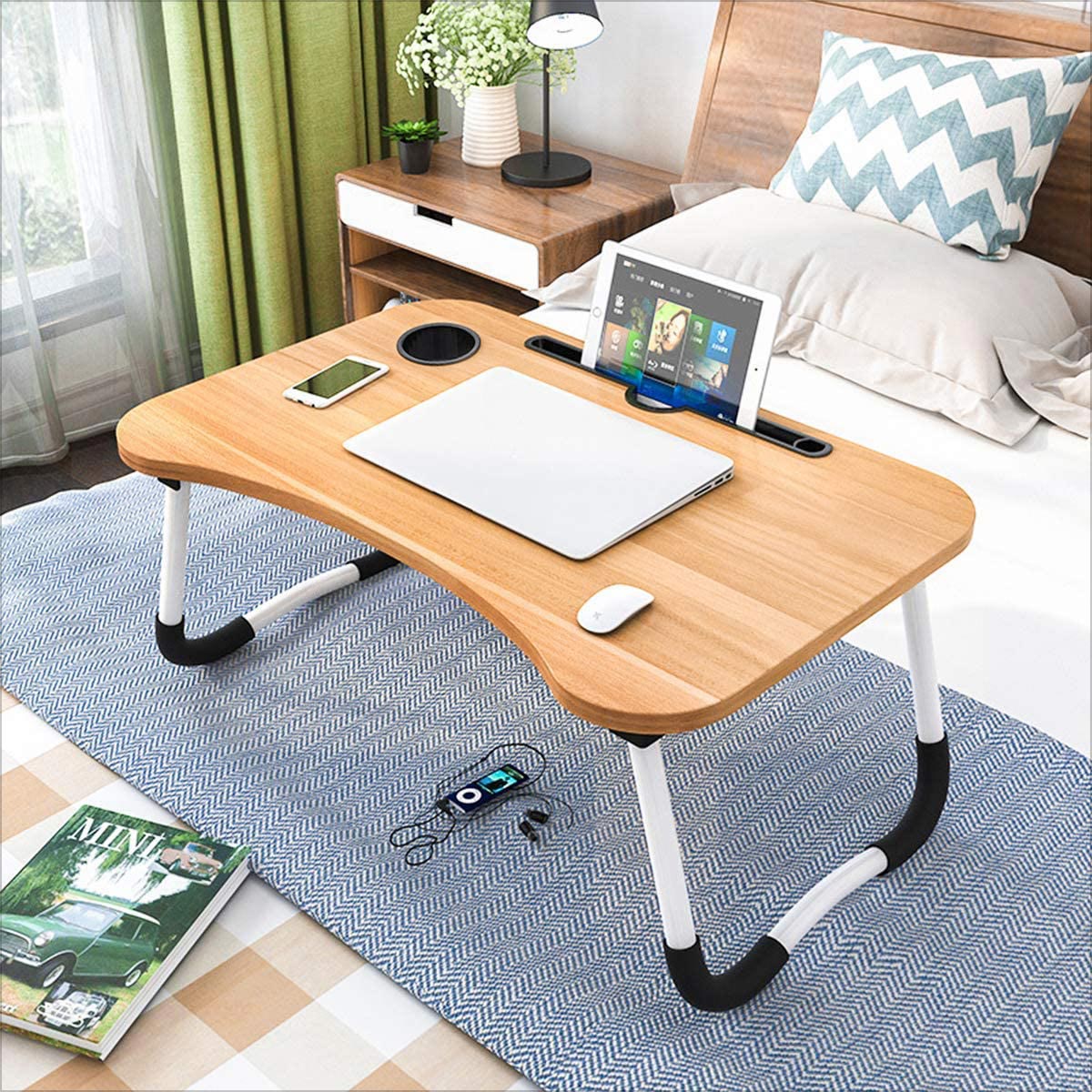 18. Bamboo Foldable Laptop Table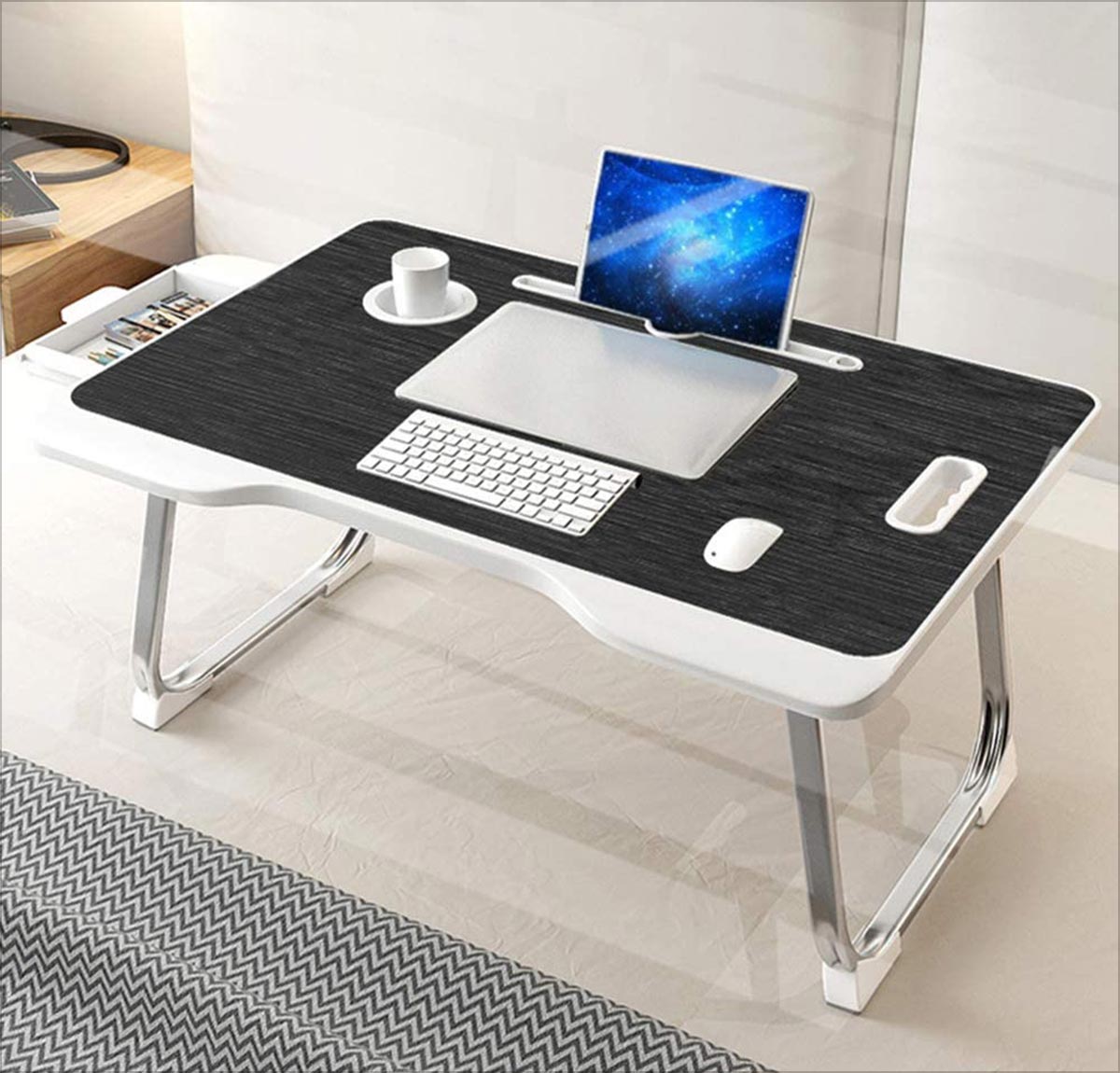 19. Folding Bed Desk, Lap Desk & Laptop Table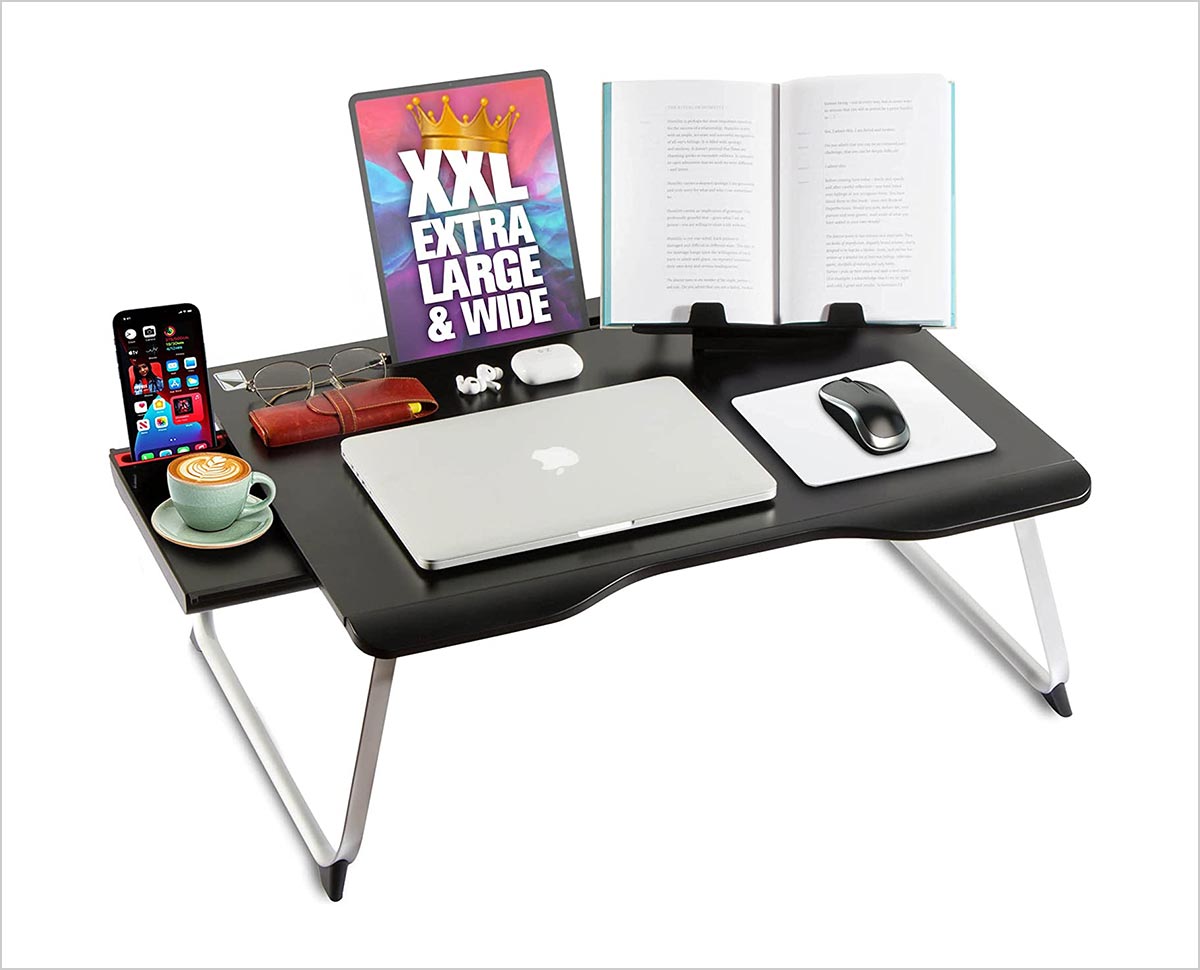 20. Homey 100% Bamboo Lap Desk with a Mouse Pad Tray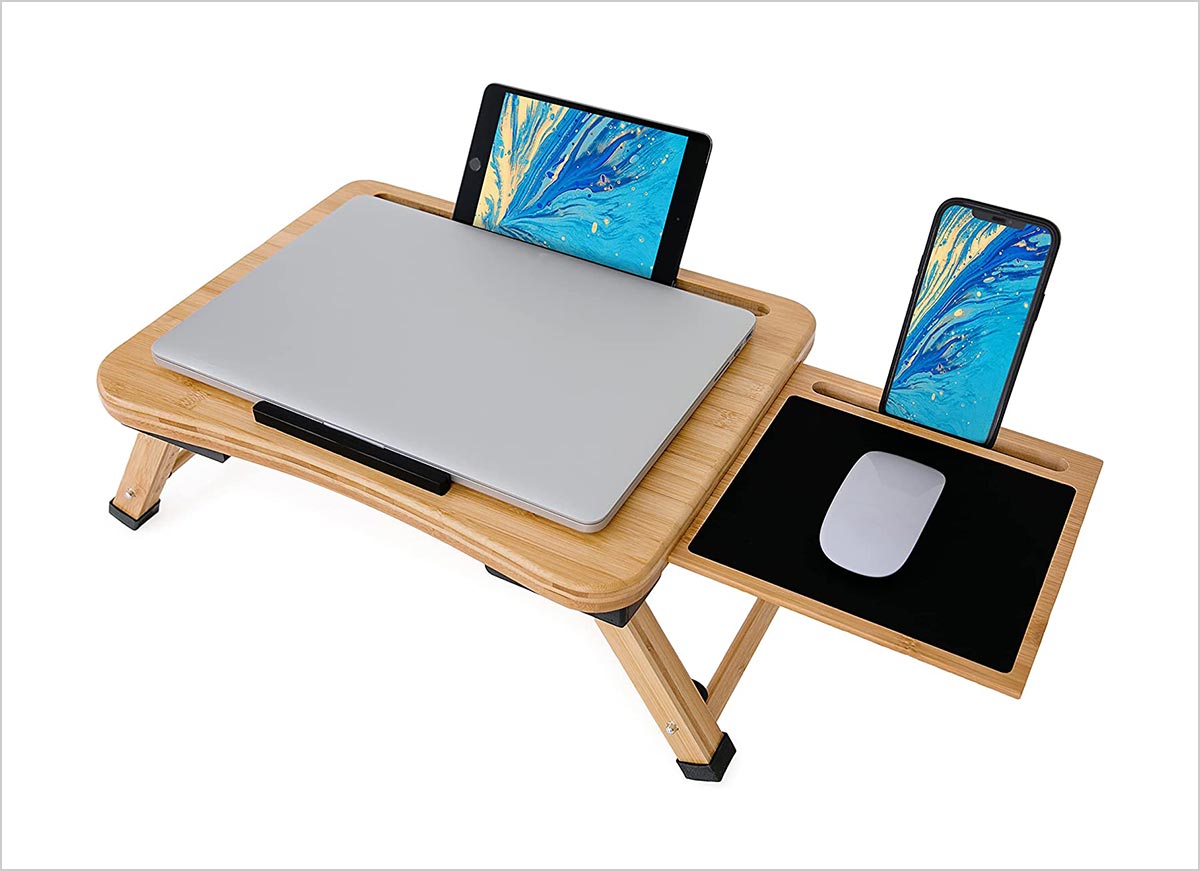 21. Portable Standing Desk with Storage Drawer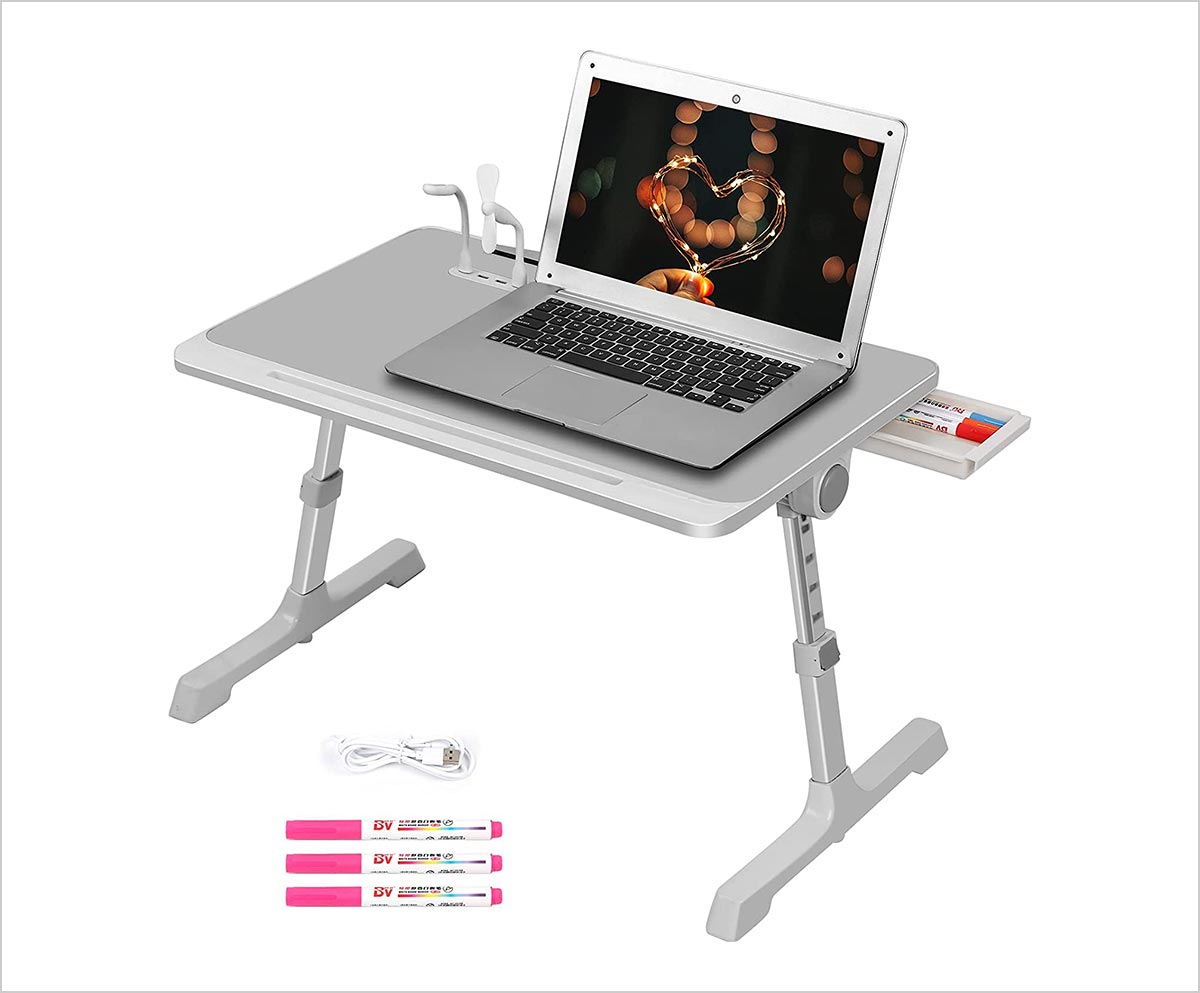 22. Sam Multi Tasking Laptop Bed Tray
23. Notebook Computer Stand for Reading and Writing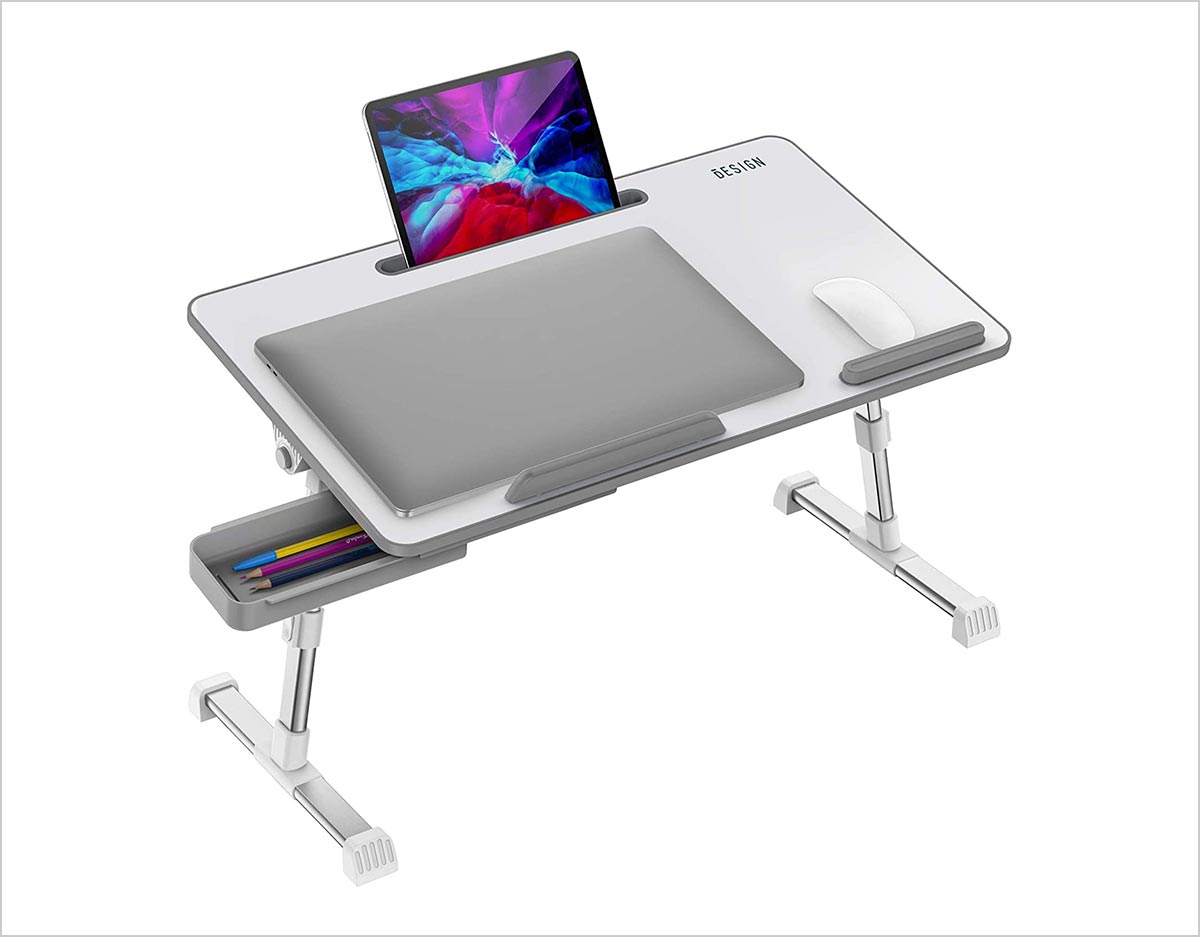 24. Bamboo Bed Tray Adjustable Foldable Desk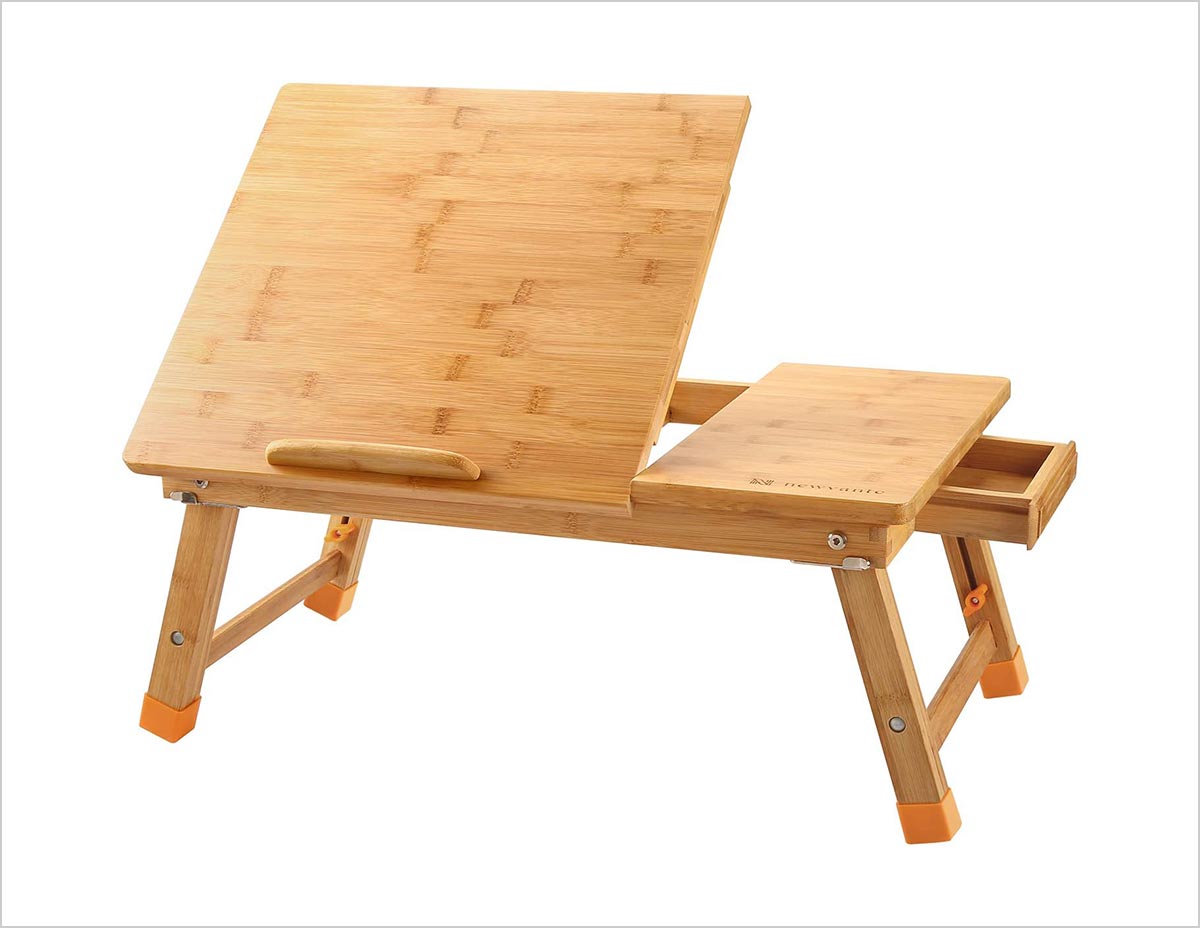 25. Bed Table Portable Laptop Computer Stand Desks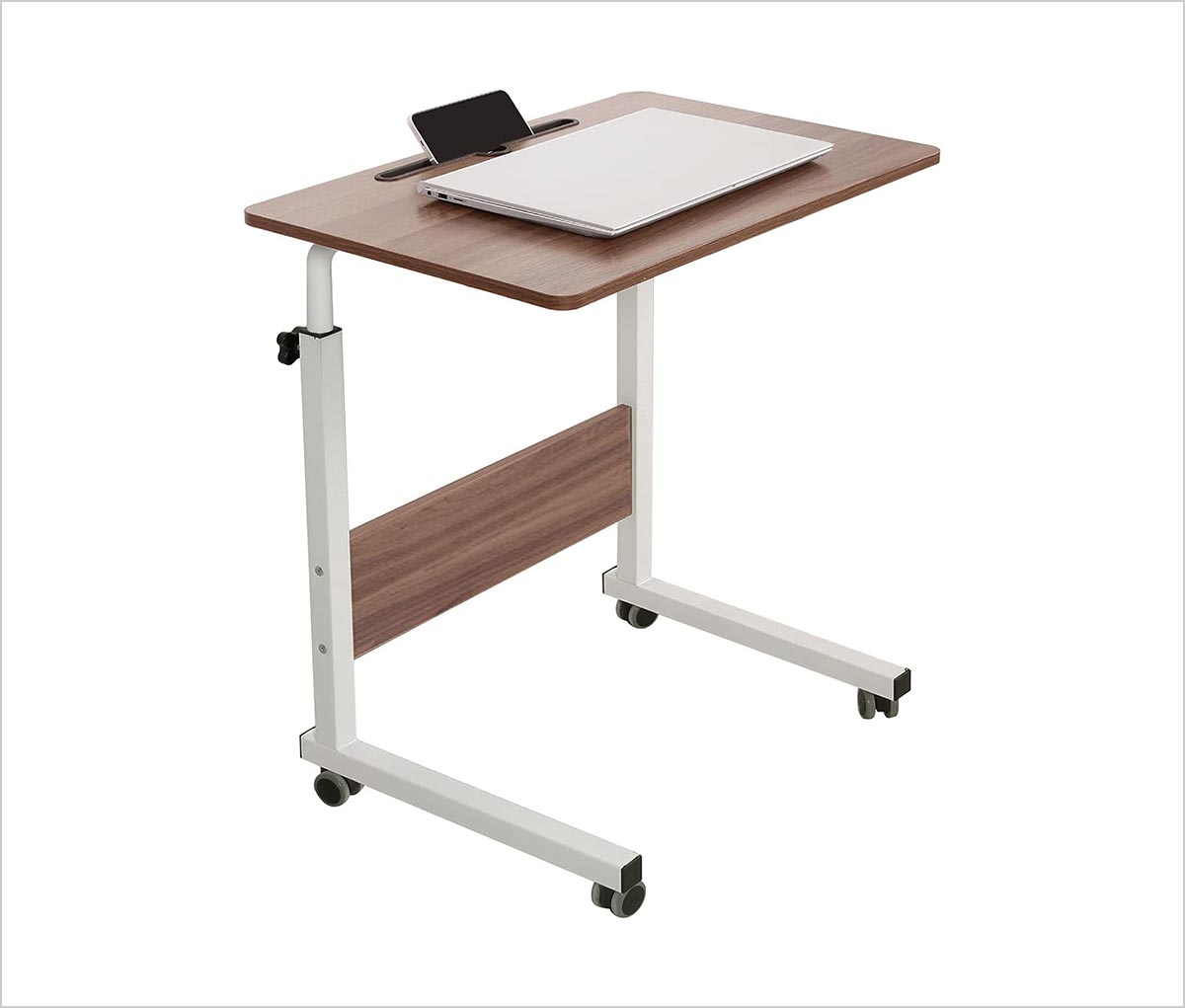 26. Lap Desk for Laptop and Writing 17 inch Large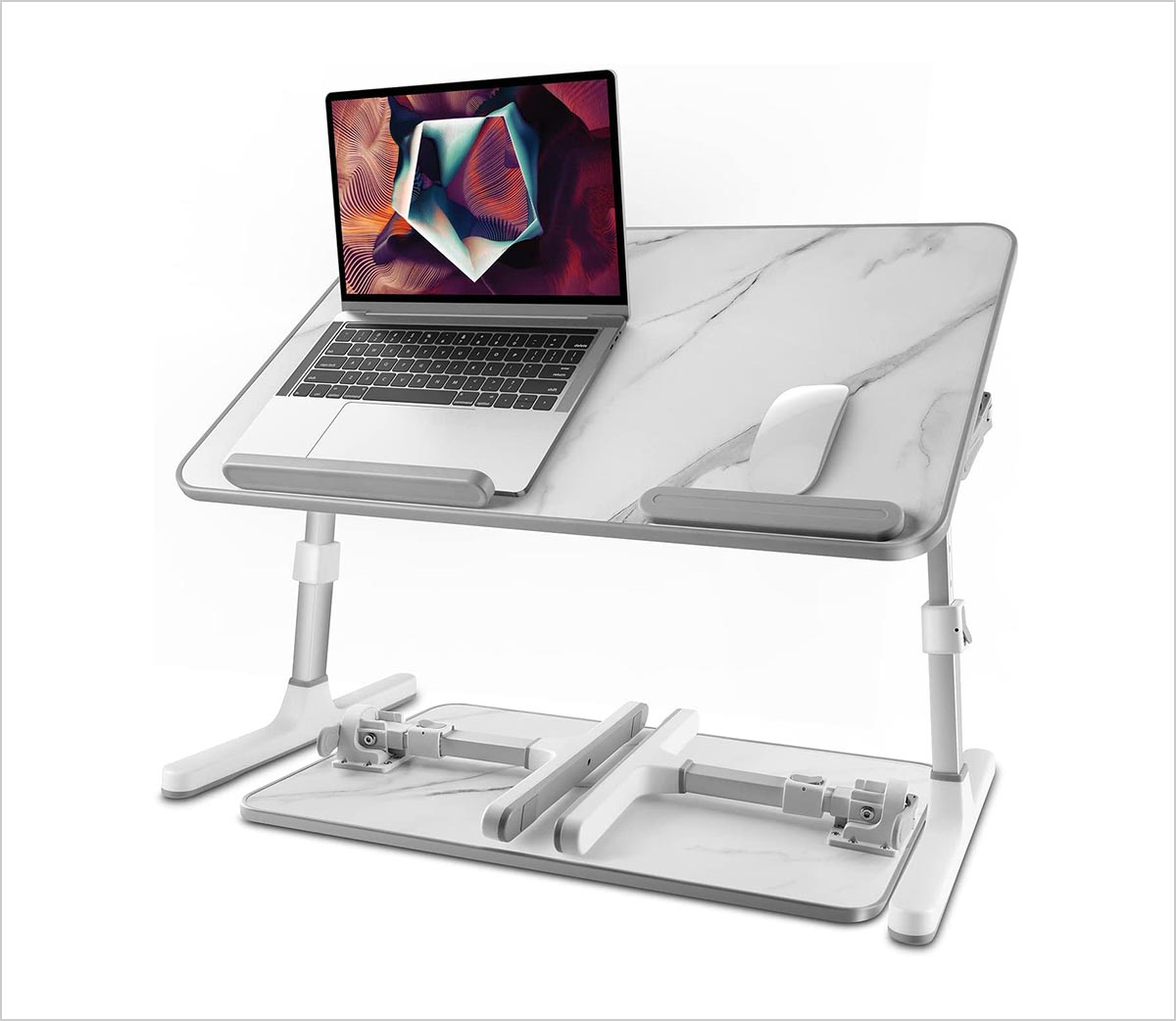 27. Bed Table for Eating and Writing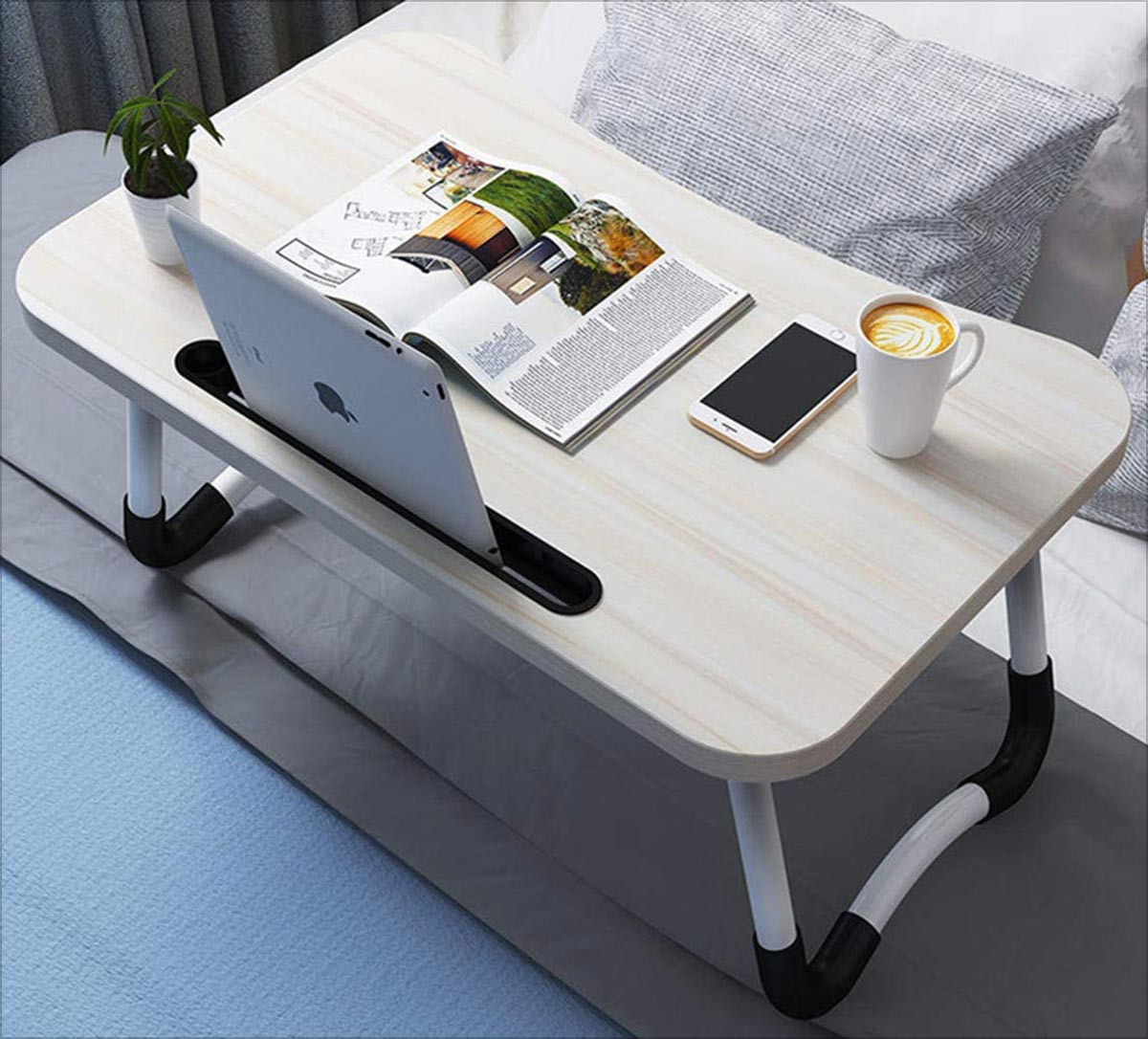 Recommended: