Hi there, hello there! Before we start talking about our today's blog, we would like to thank you all for taking out the time to not only read our blogs but for also sharing them with the people you love and work with. It always feels great to read your honest feedback and unique suggestions that you share with us and we promise that we will share everything that you want us to work on and share in our upcoming blogs.
That being said; how is your 2022 going so far? Have you managed to deal with the super cold weather at work or are you still looking for tips / ways to make things work for you? If you haven't been successful in keeping yourself warm at work or even at home for that matter, we have got some great news for all of you as in our today's blog, we will share an extensive list of 35 best wireless beanie headphones that can make your life a lot easier than it already is. So many people use headphones for multiple reasons which include work and party time both, but most importantly, the headphones can also be worn if you are planning to avoid a colleague who cannot stop talking. Nonetheless; headphones are important and must be used wherever necessary.
Similarly; wearing beanies is not just a cool thing to do but it can also keep you warm mainly because your head will be covered and normal temperature blood will circulate throughout the body without making you sick or giving you headaches etc. Now, we are sure that you must have seen some amazing beanies that are there in the market and the best thing about winters is that you get a chance to style yourself for the cold weather using your creativity and everything looks superb which means that no matter what you are wearing, your beanie will complement it but what if we told you that now you can have more fun with your beanie because there ain't no stopping of your favorite music, podcast or Clubhouse session for that matter?!
Yes, you read that right but there is more to it. The 35 best beanie headphones that we have included in this list are not only unisex, but they can be washed too so you do not have to worry about them getting dirty and stuff. There is more to these stunning wireless beanie headphones and we are about to share all of that. We really like how the description of one of the beanies that are listed on Amazon goes like 'Fusion of fashion & technology' and we are really glad that manufacturers thought of working on something like that, you know.
First things first; most of the beanies that we have included in our today's list are made of skin friendly material such as acrylic that is a synthetic fabric but the best things about it are that the fabric is easy to wash and dries quickly, it is also light in weight, it is resistant to moth too but most importantly, it is soft and warm which means that buying any wireless beanie headphone that is made using 100 percent acrylic fiber will be a win-win situation for you guys. We would also like to let you all know that these wireless beanie headphones are also equipped with latest Bluetooth technology that makes them cooler than ever and frankly speaking; we cannot wait to get one beanie headphone for ourselves as well.
Interestingly, the beanies also have easy to operate buttons too that will allow you to use your wireless headphone in style without having to install any software etc. which means that you will be able to work or workout, enjoy your morning walk, hiking and more with nothing but a mere touch of user-friendly buttons here and there and you will be good to go. In addition to that; these amazing wireless beanie headphones have excellent battery performance and with a built-in rechargeable battery, you can talk and listen to your music and everything else with ease.
That is all from our end for today! We hope that you guys had a great time reading our blog and that you are super excited to explore our list of 35 best wireless beanie headphones to get in 2022. If you do get any of the beanie headphones from our recommended ones, do let us know about your experience in the comments section. And before we conclude the blog, we would share a suggestion here as well that if you are planning to get someone a present; we think getting them a wireless beanie headphone would be a great option. ?
Also, do send in your requests and feedback too and we will be back with something super fun in our next blog.
1. SoundBot Weave HD Stereo Bluetooth 4.1 Wireless Smart Beanie Headset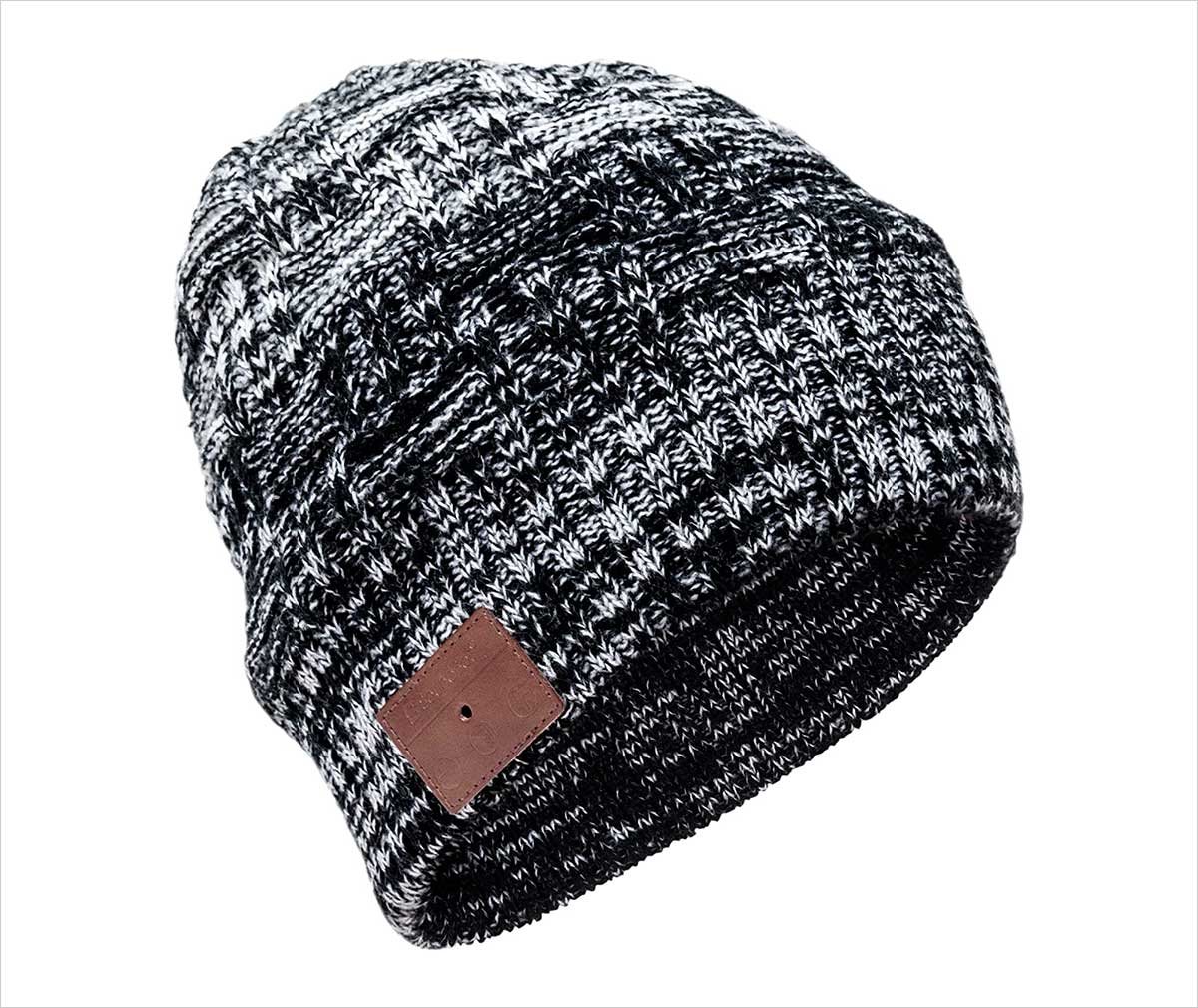 2. SoundBot SB210 HD Stereo Bluetooth 4.1 Wireless Smart Beanie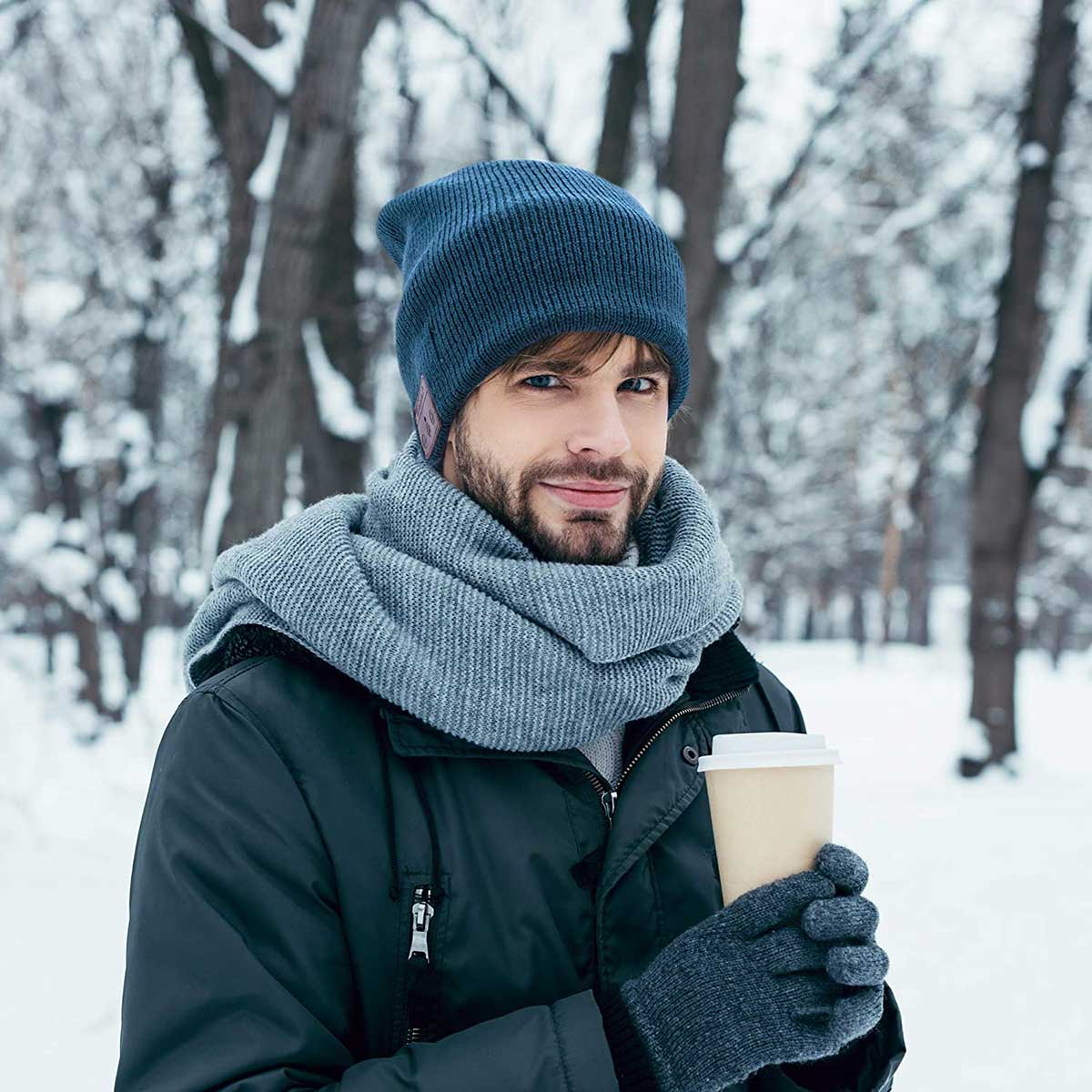 3. Bluetooth Beanie Hat, Topple Wireless 4.1 Superior Headphone Beanie Hat
4. Unisex Outdoor Sport Knit Hat with Stereo Speakers & Microphone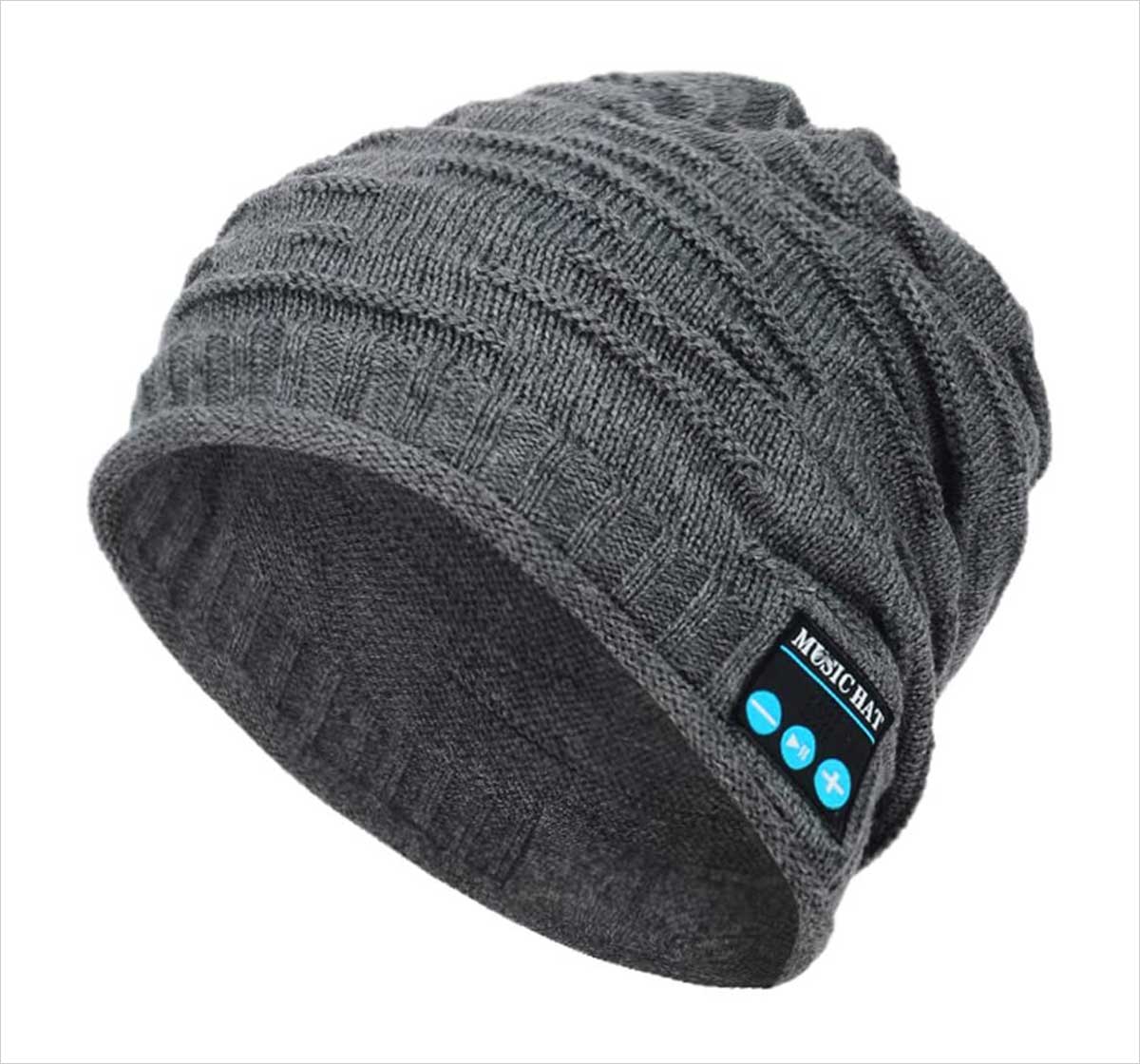 5. Wireless Earphone Beanie Headphones, with HD Stereo Speakers Built-in Microphone
6. Bluetooth Beanie Hat Headphones Headset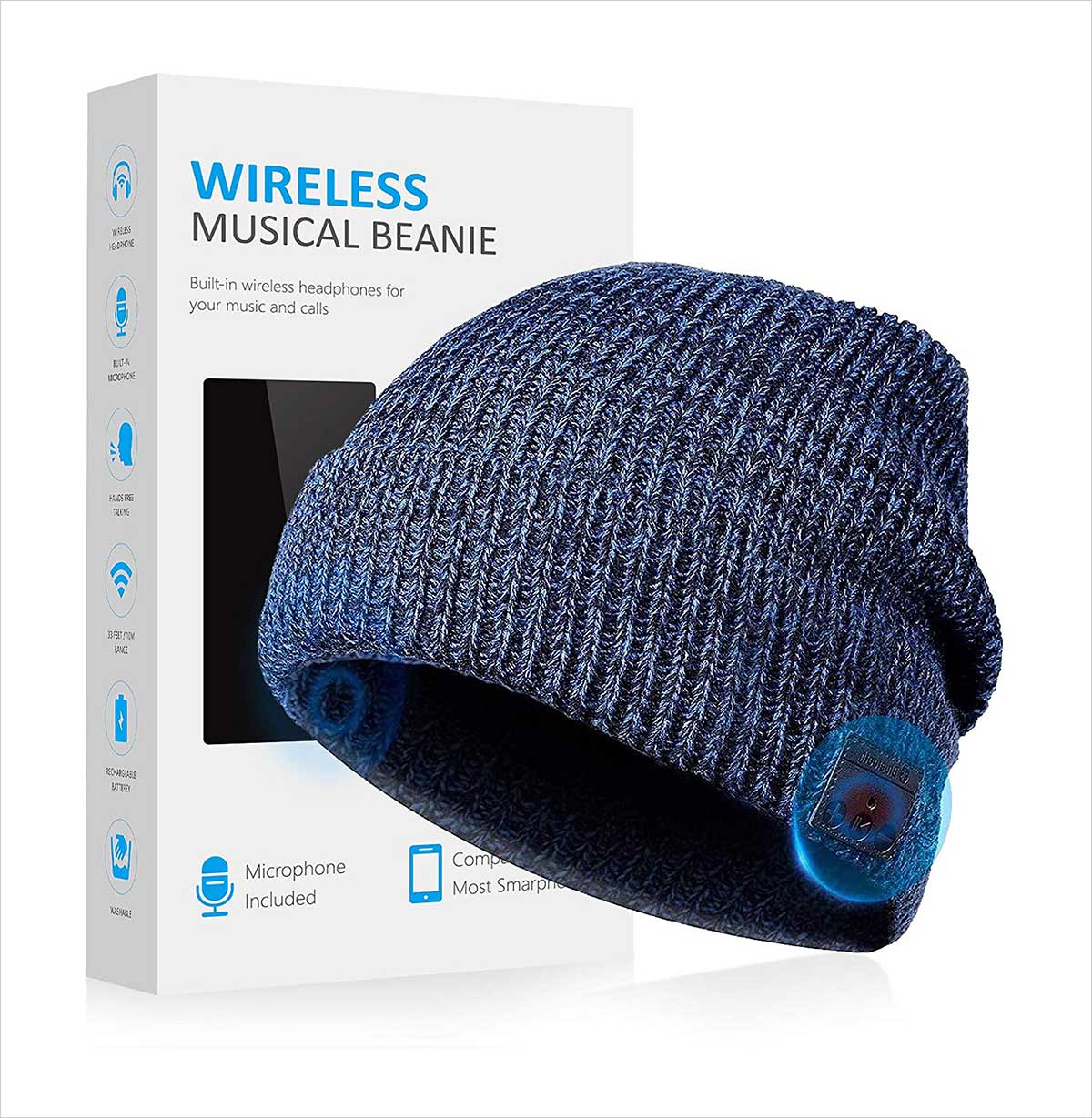 7. Bluetooth Cable Knit Beanie for Sports, Built-in Mic Washable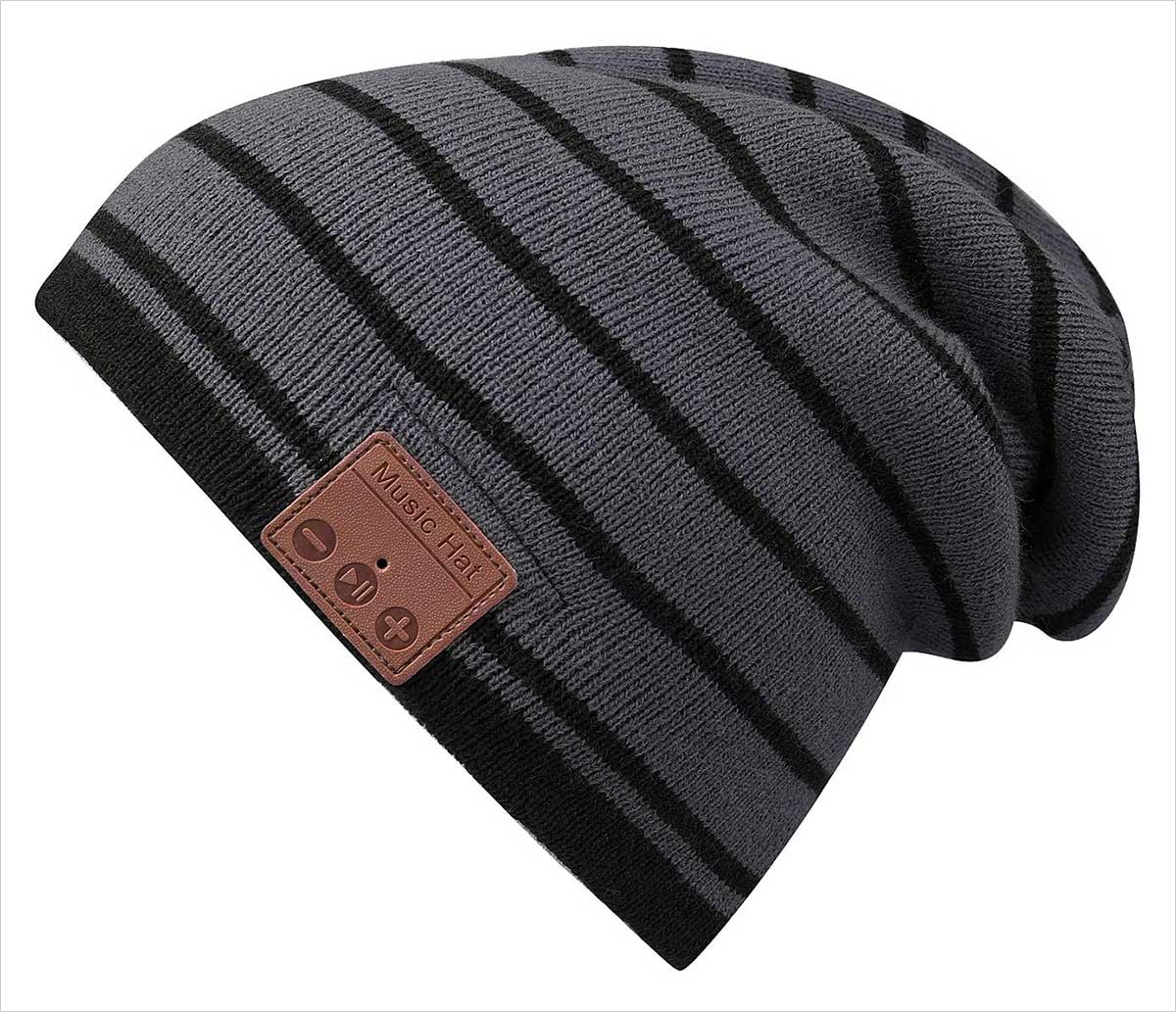 8. Number-one Wireless Beanie Hat with LED Headlight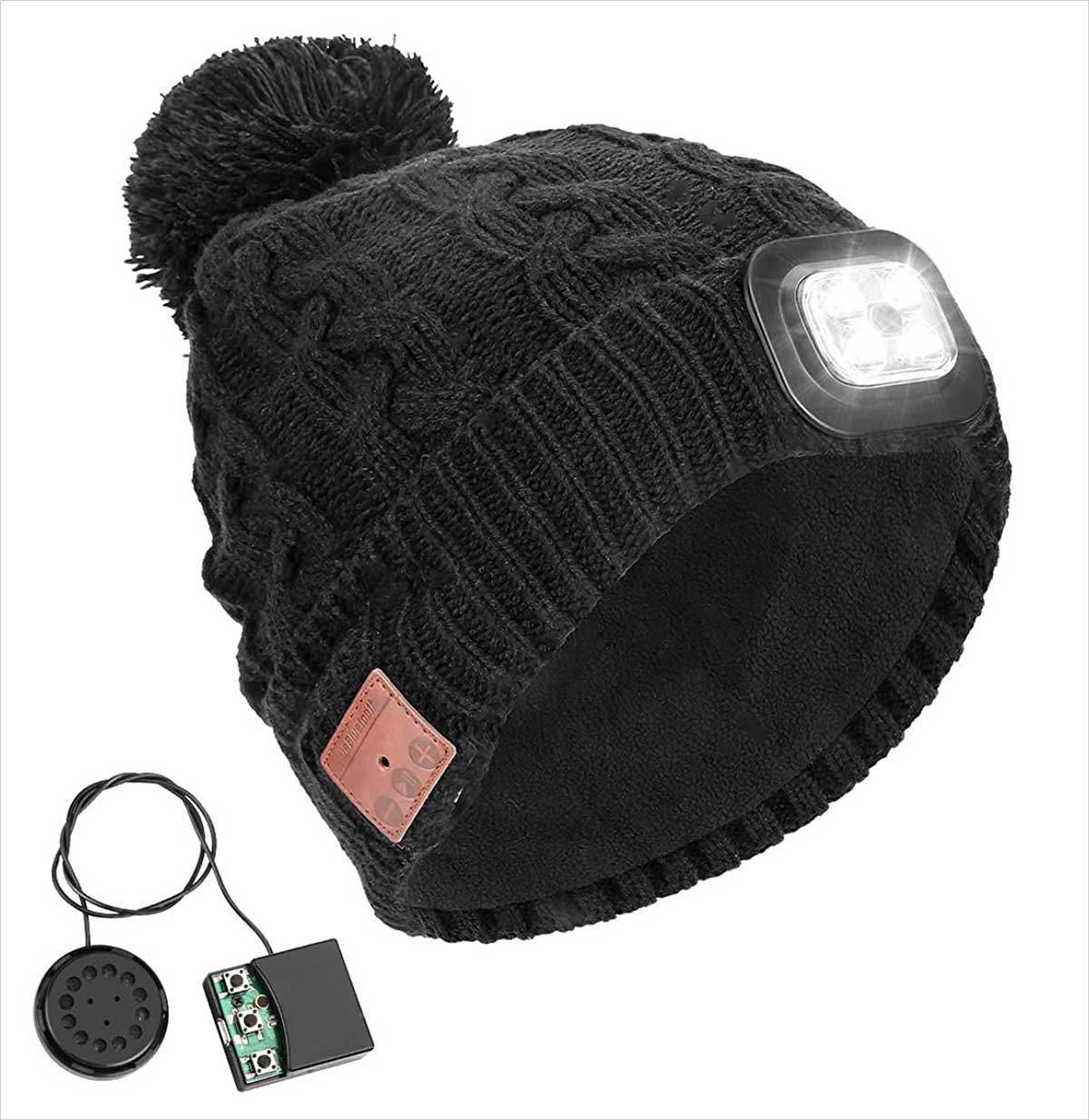 9. Voice Control Bluetooth Beanie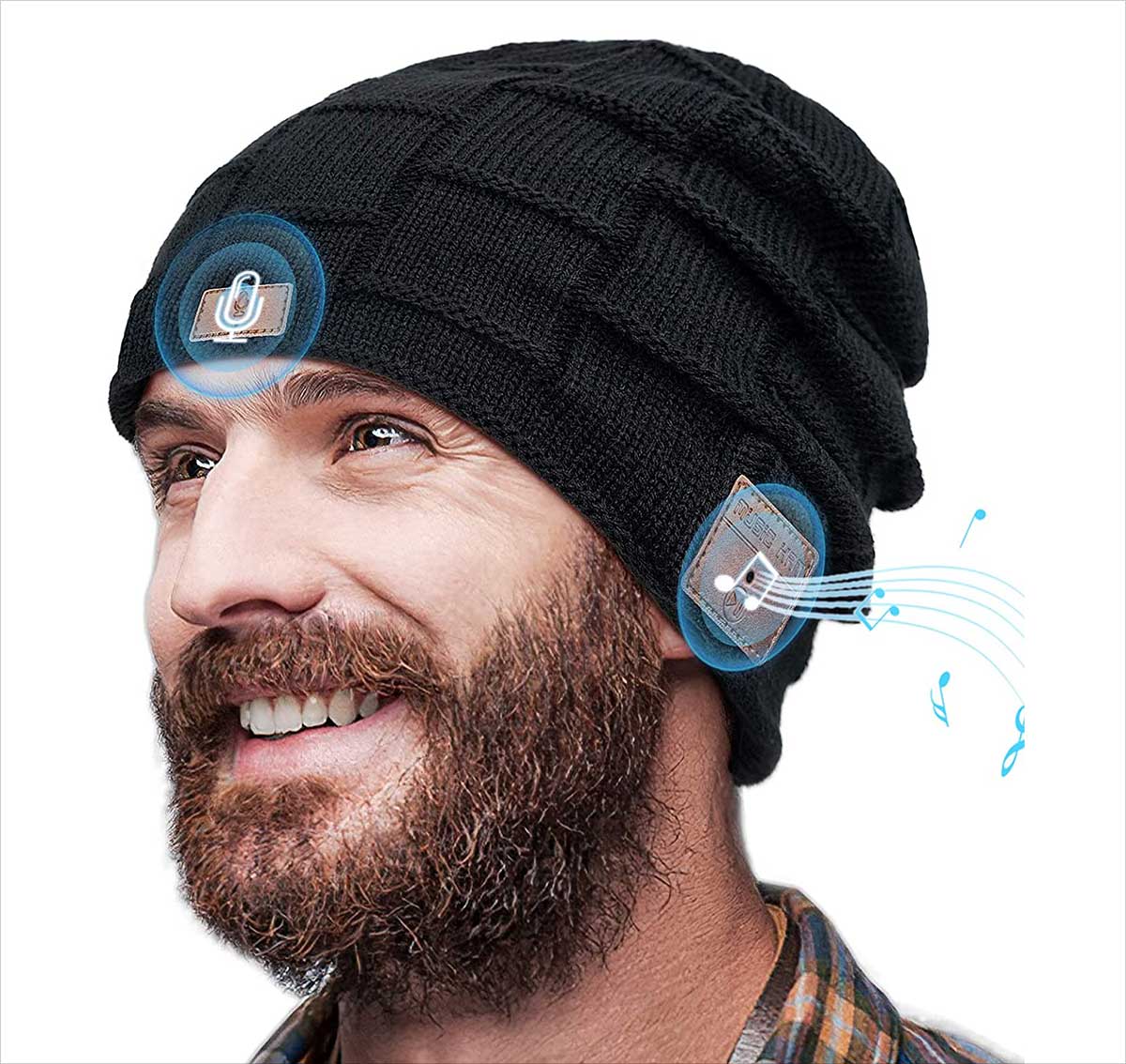 10. Bluetooth Beanie, Bluetooth 5.0 Wireless Headset Music Winter Beanie Hat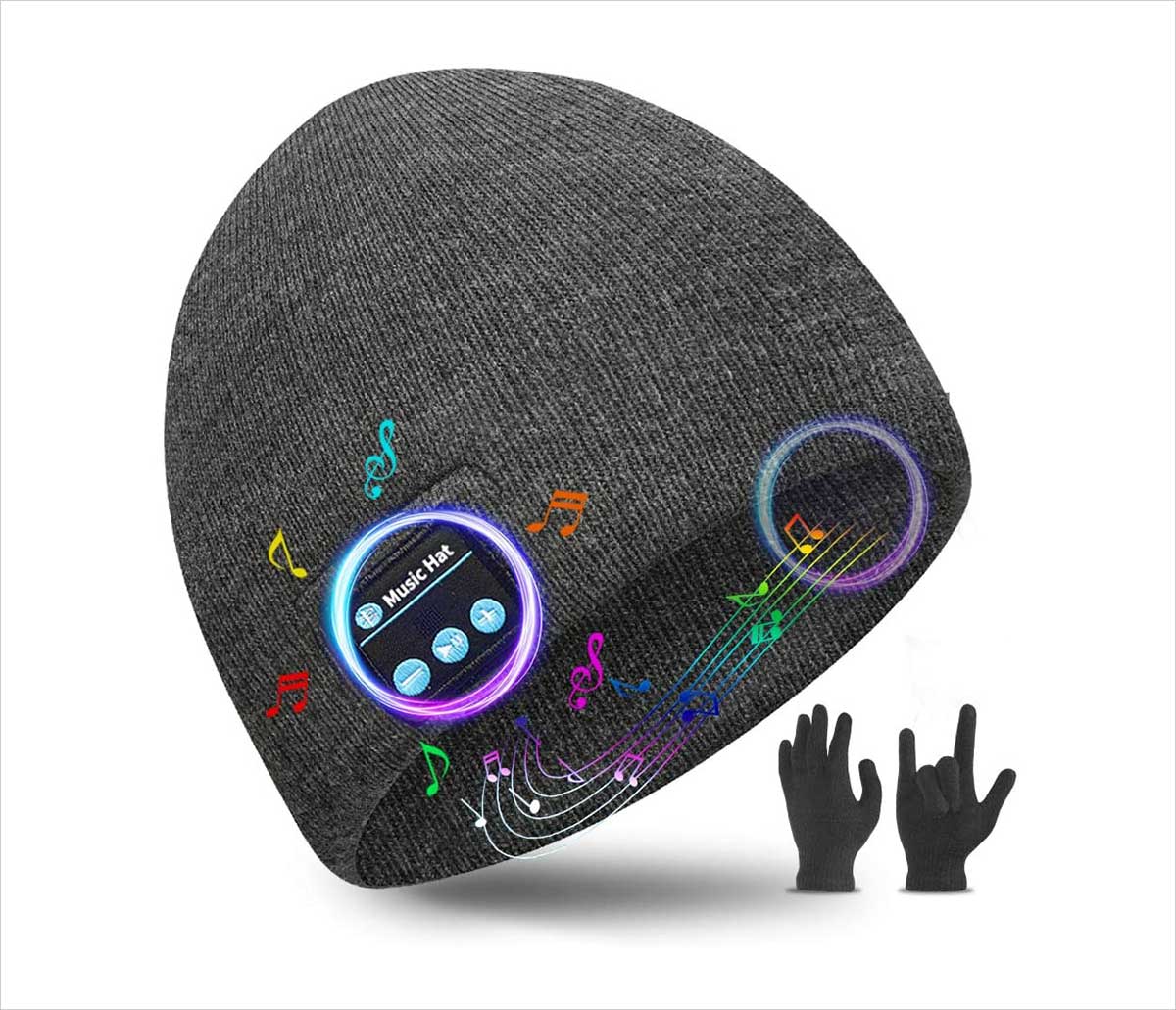 11. Wireless Beanie Hat Women Beanie Headphones V5.0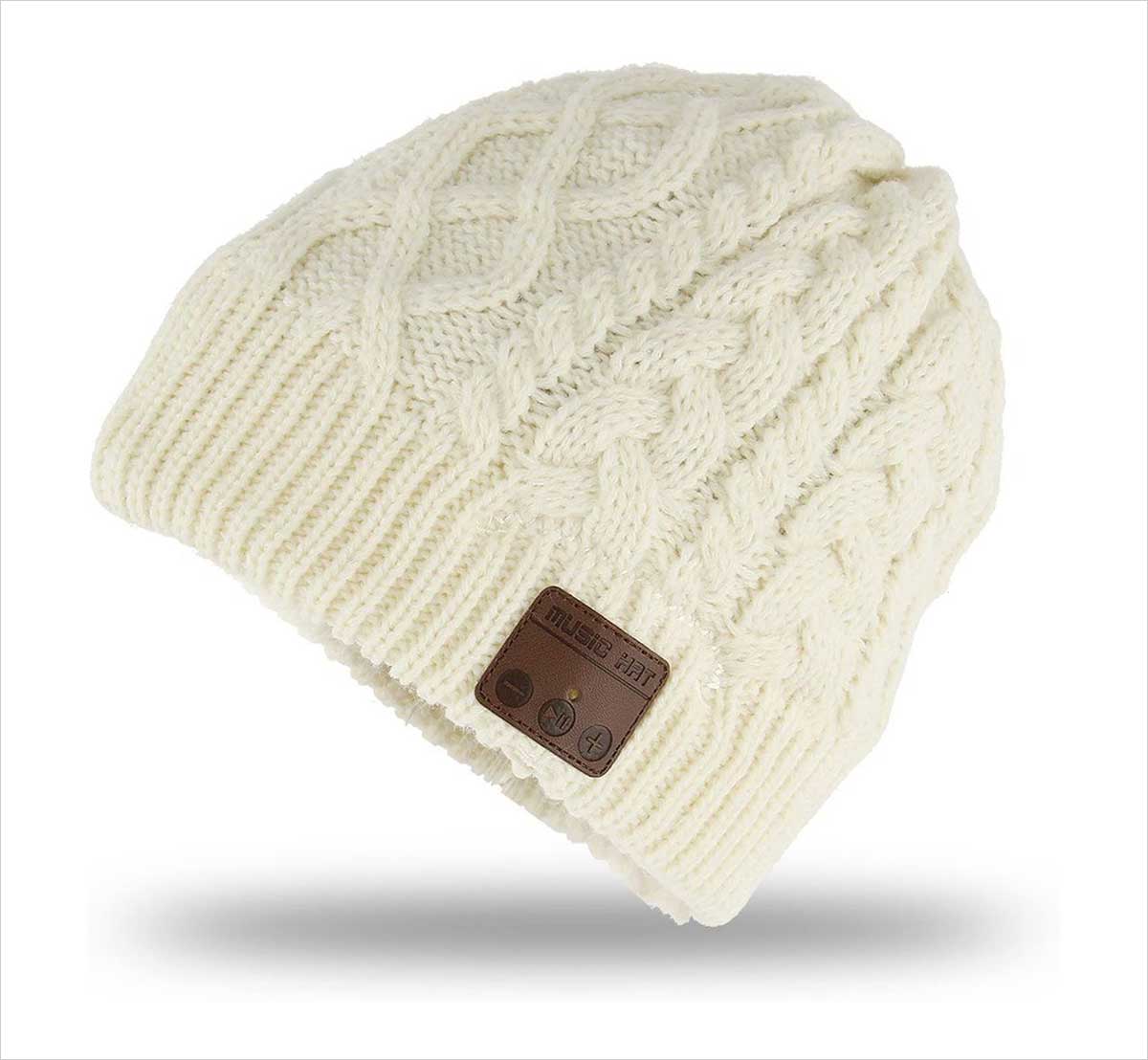 12. Wireless Winter Knit Hats with Stereo Speaker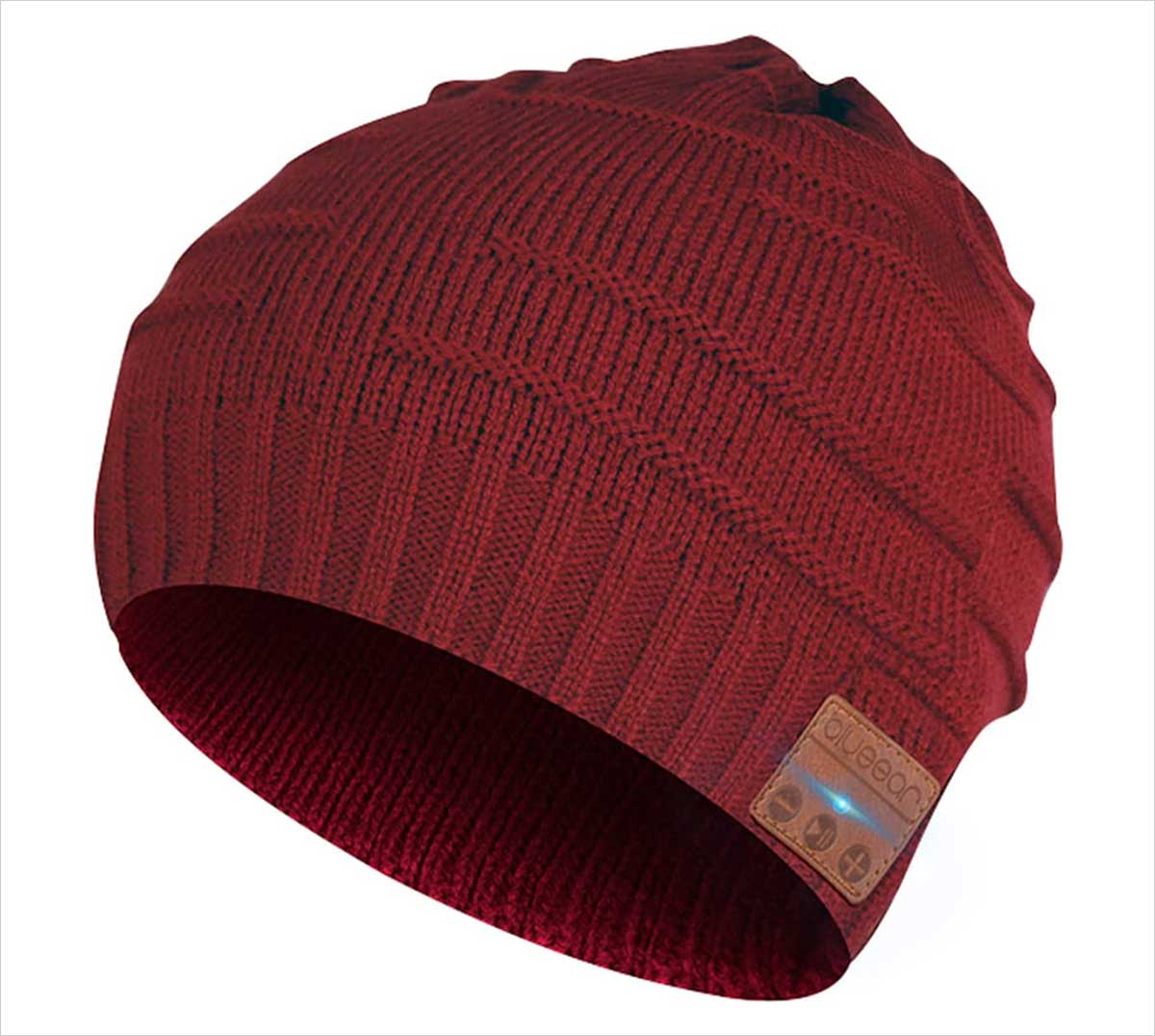 13. Bluetooth Beanie Hat Bluetooth 5.0v Wireless Headsets Ponytail Design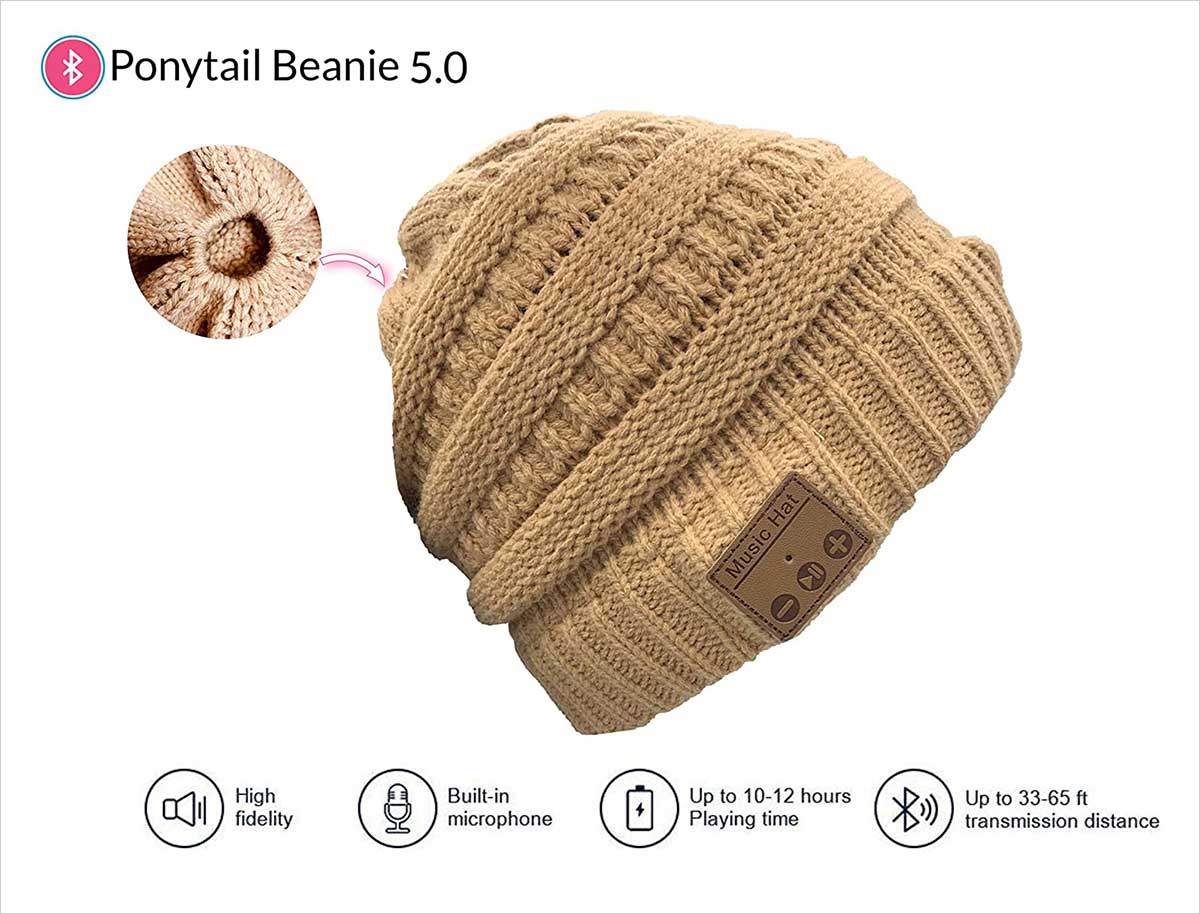 14. Vizliter Bluetooth Beanie with Headphones Winter Fashion Pom Pom Wireless with Built-in Mic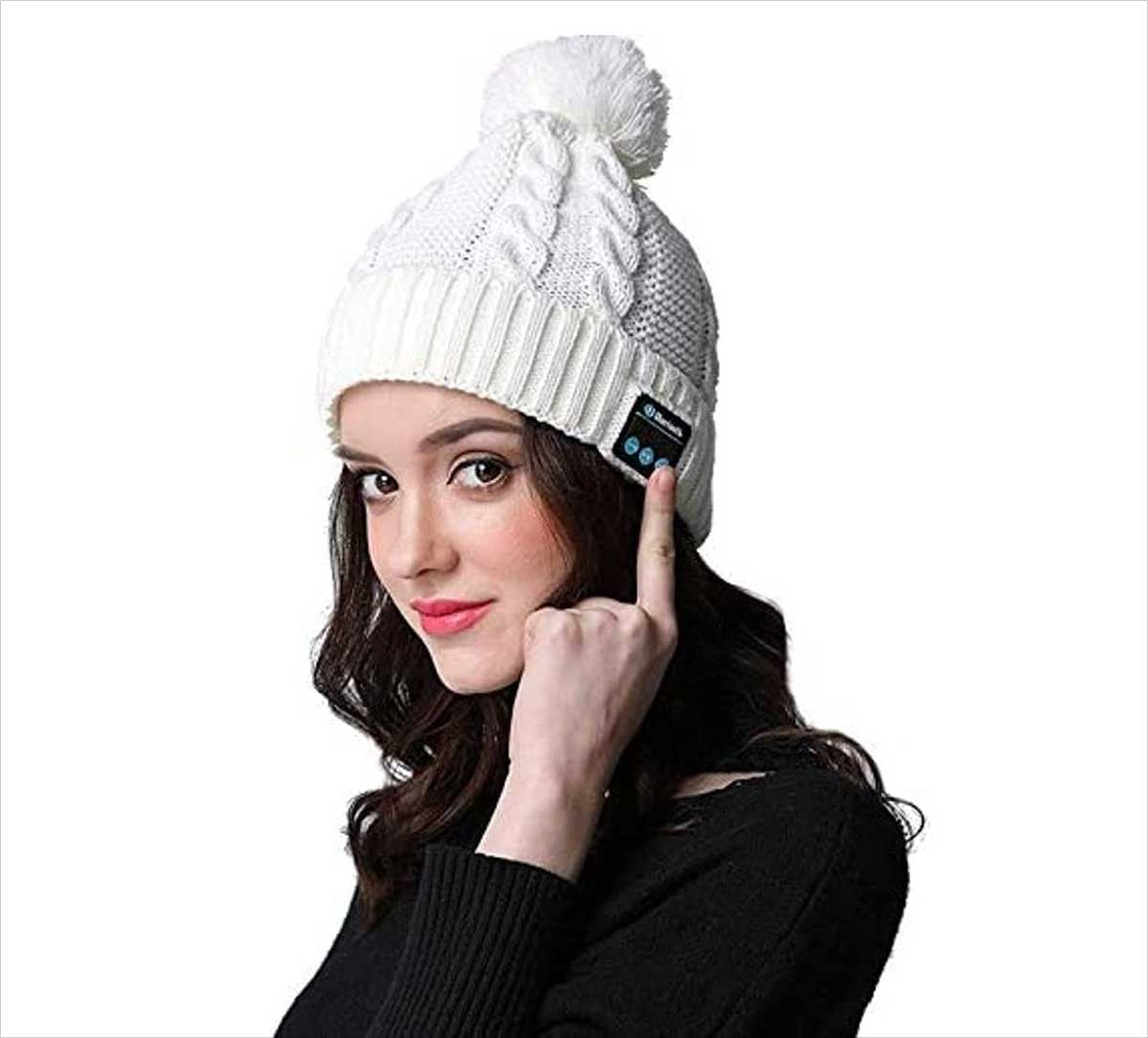 15. Gifts for Men Bluetooth Beanie Hat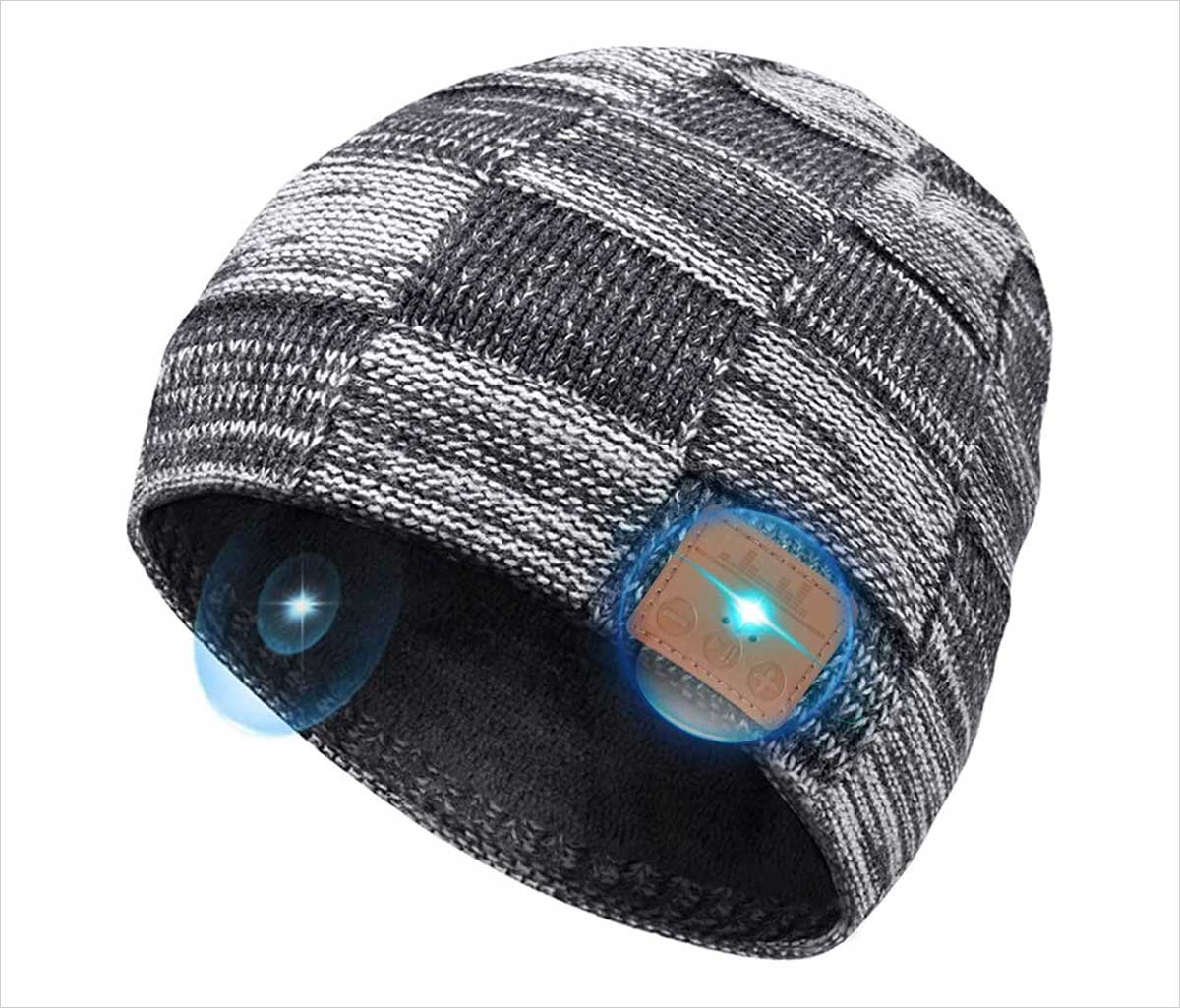 16. Wireless Music Hat, Knit Winter Warm Beanie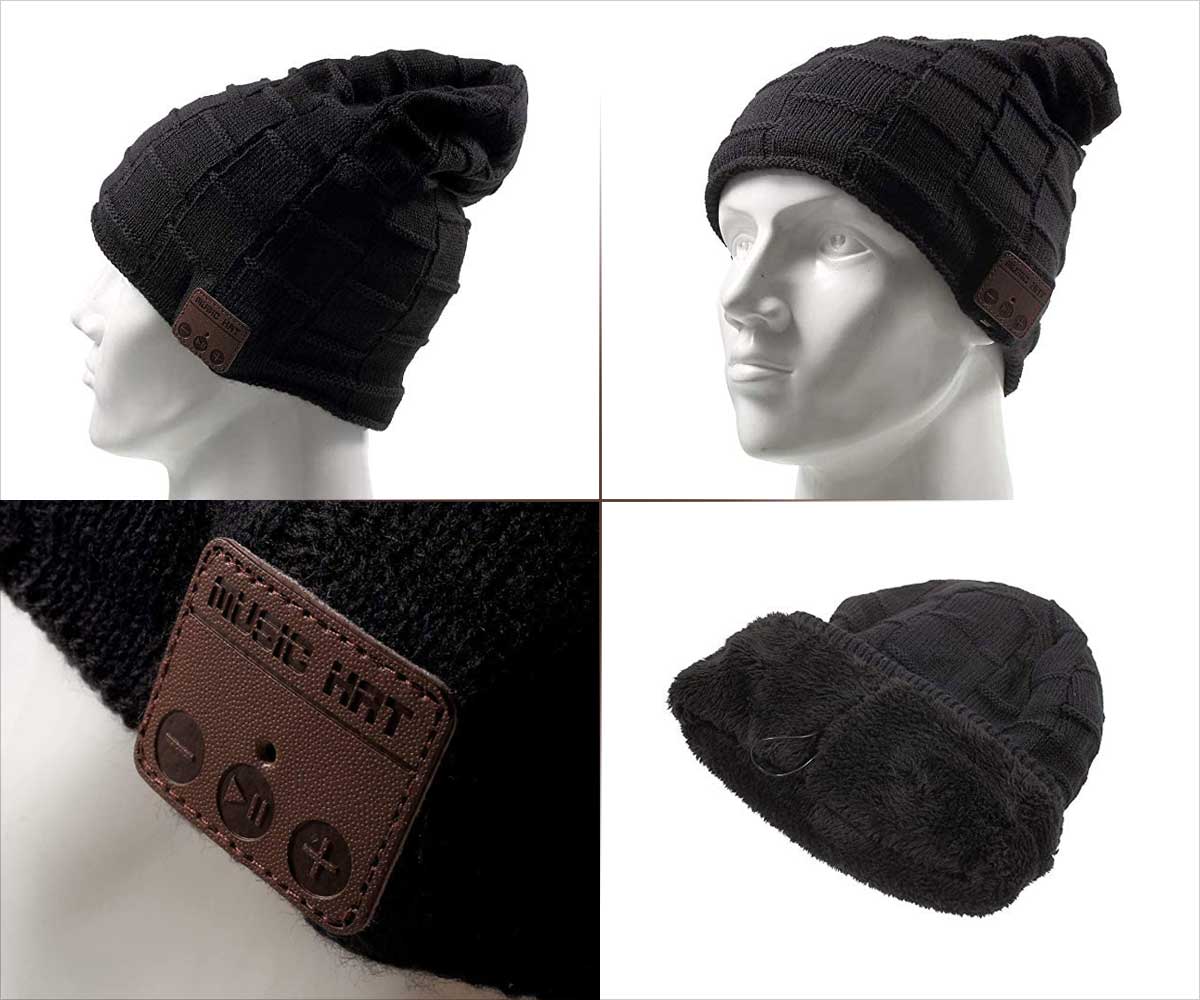 17. Music Beanie Women Ponytail Beanie Hat Wireless Headset Headphones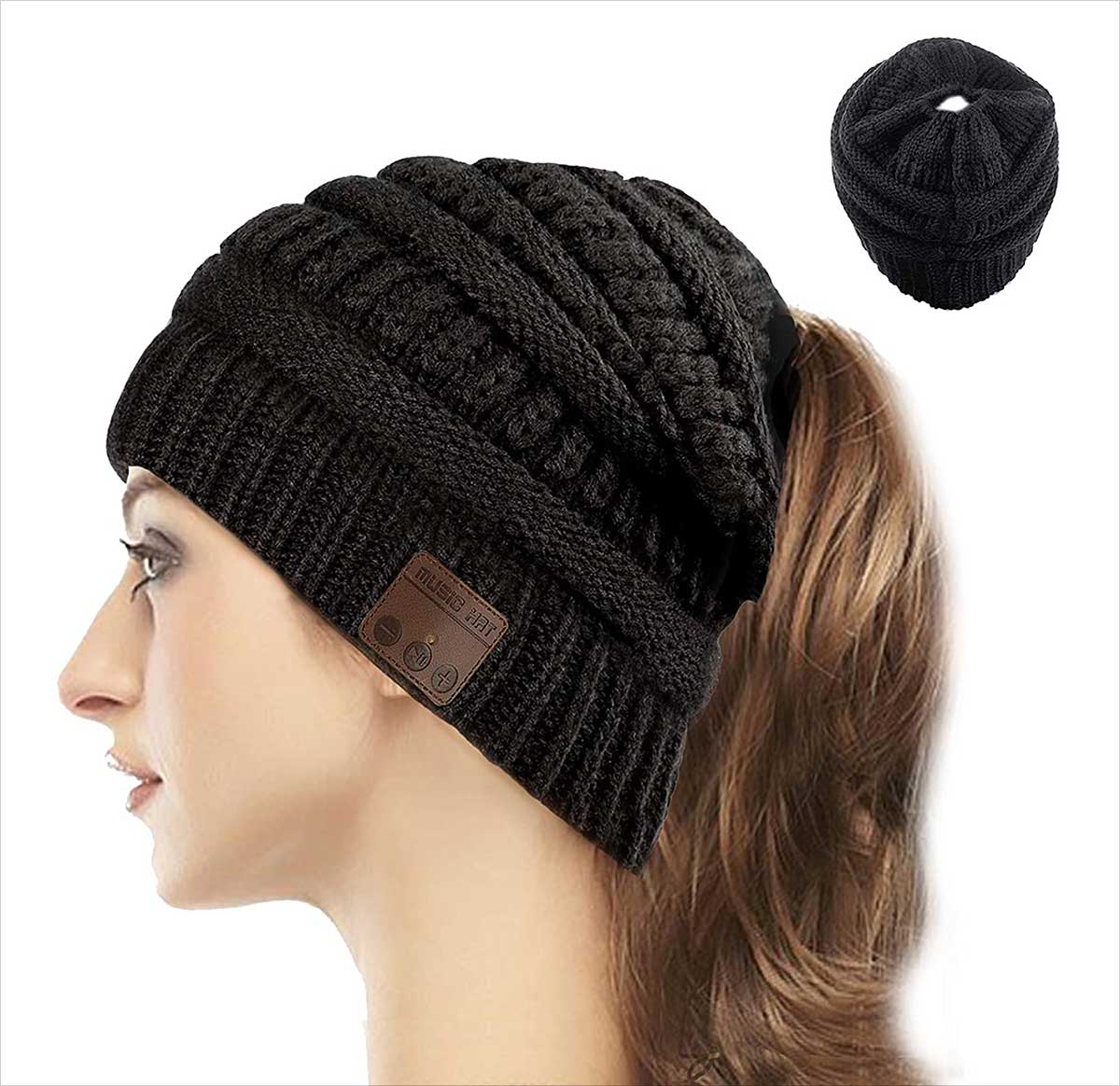 18. FashionLive Wireless Music Hat Beanie for Men Women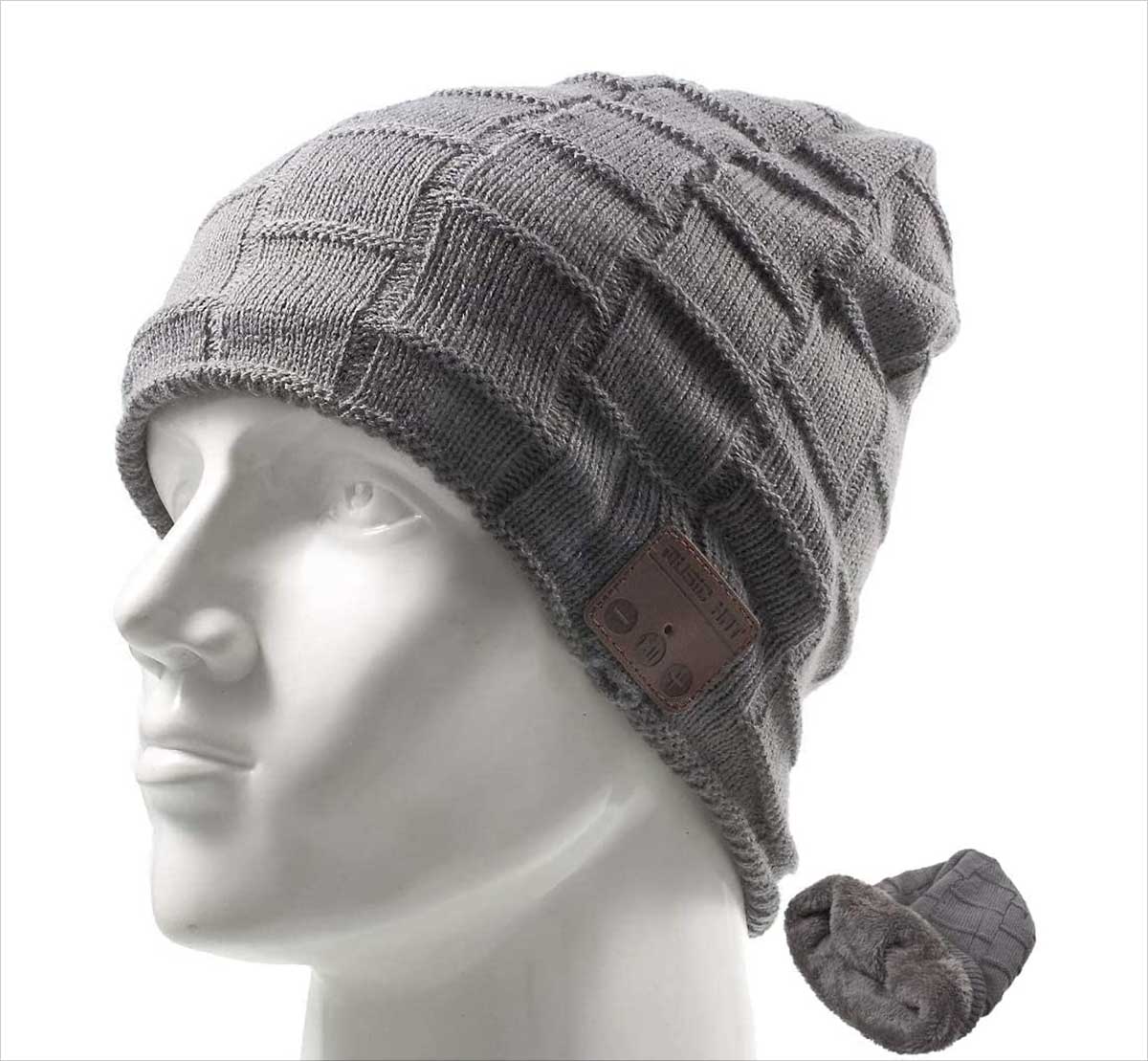 19. Christmas Stocking Stuffers Bluetooth Hat with Wireless Headphones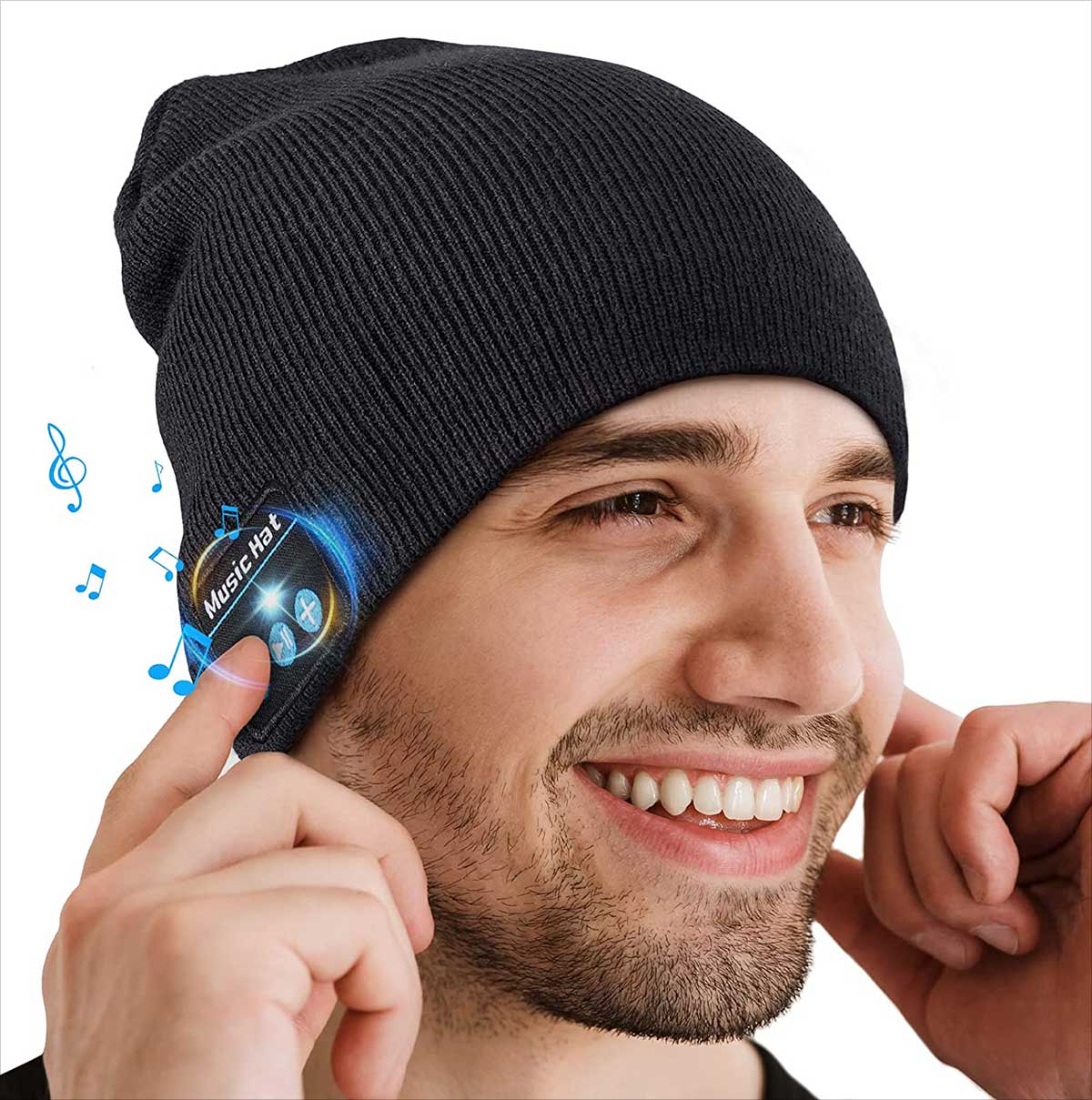 20. Pom Pom Beanie Hat Built-in Speakers & Microphone for Winter Outdoor Sports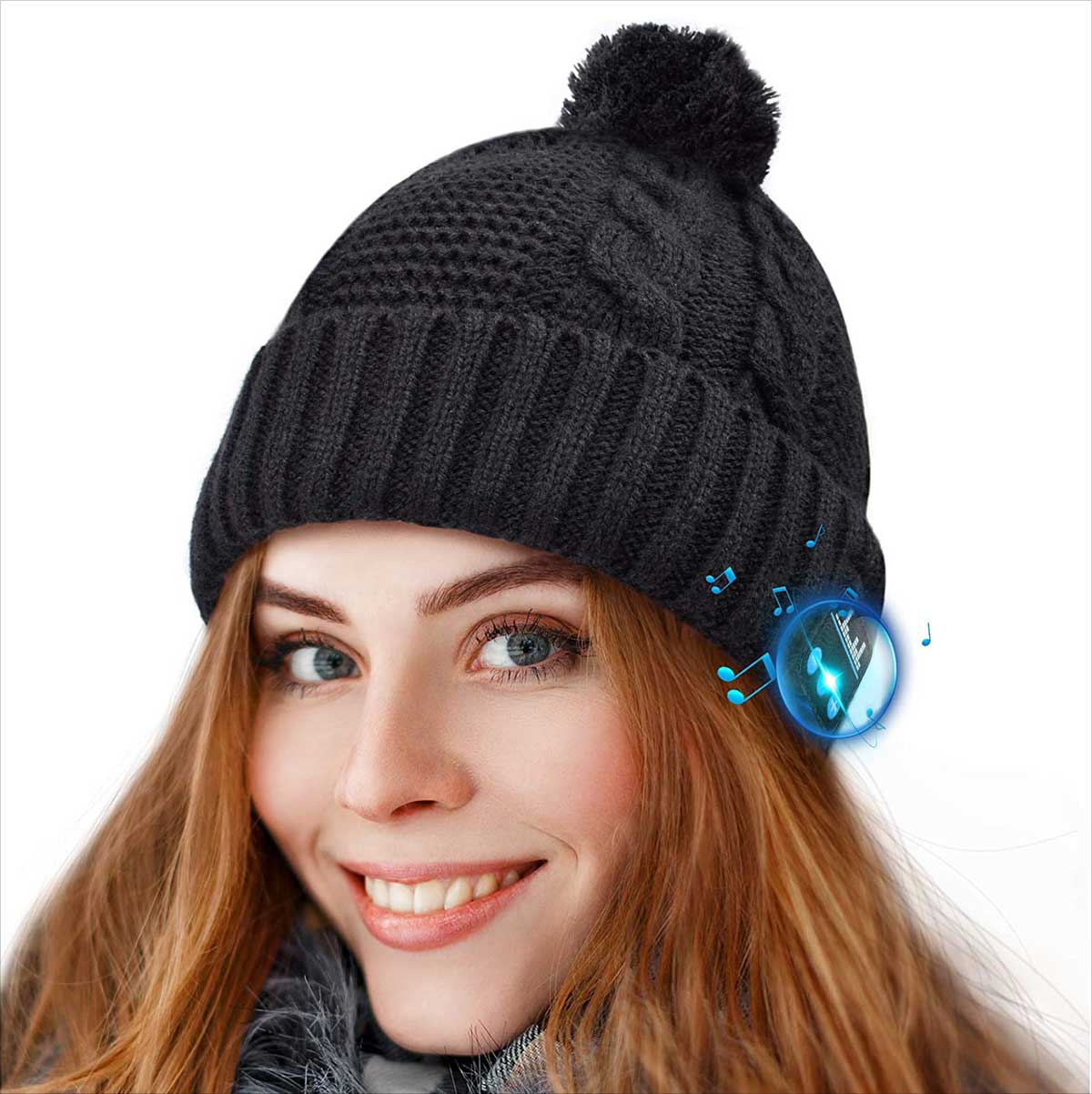 21. Rotibox Washable Bluetooth Beanie Hat with Wireless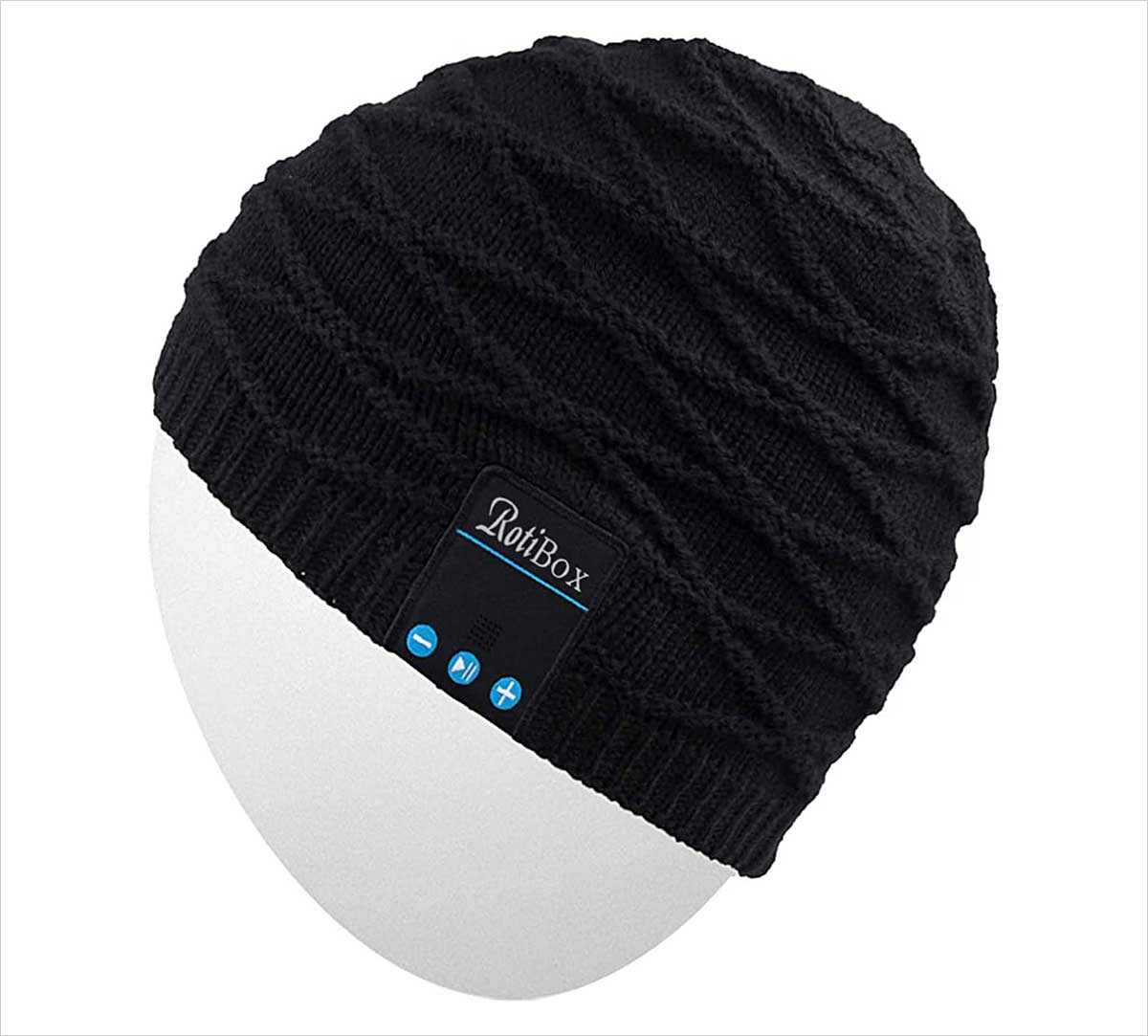 22. Wireless Headphones Beanie Hat Winter Knit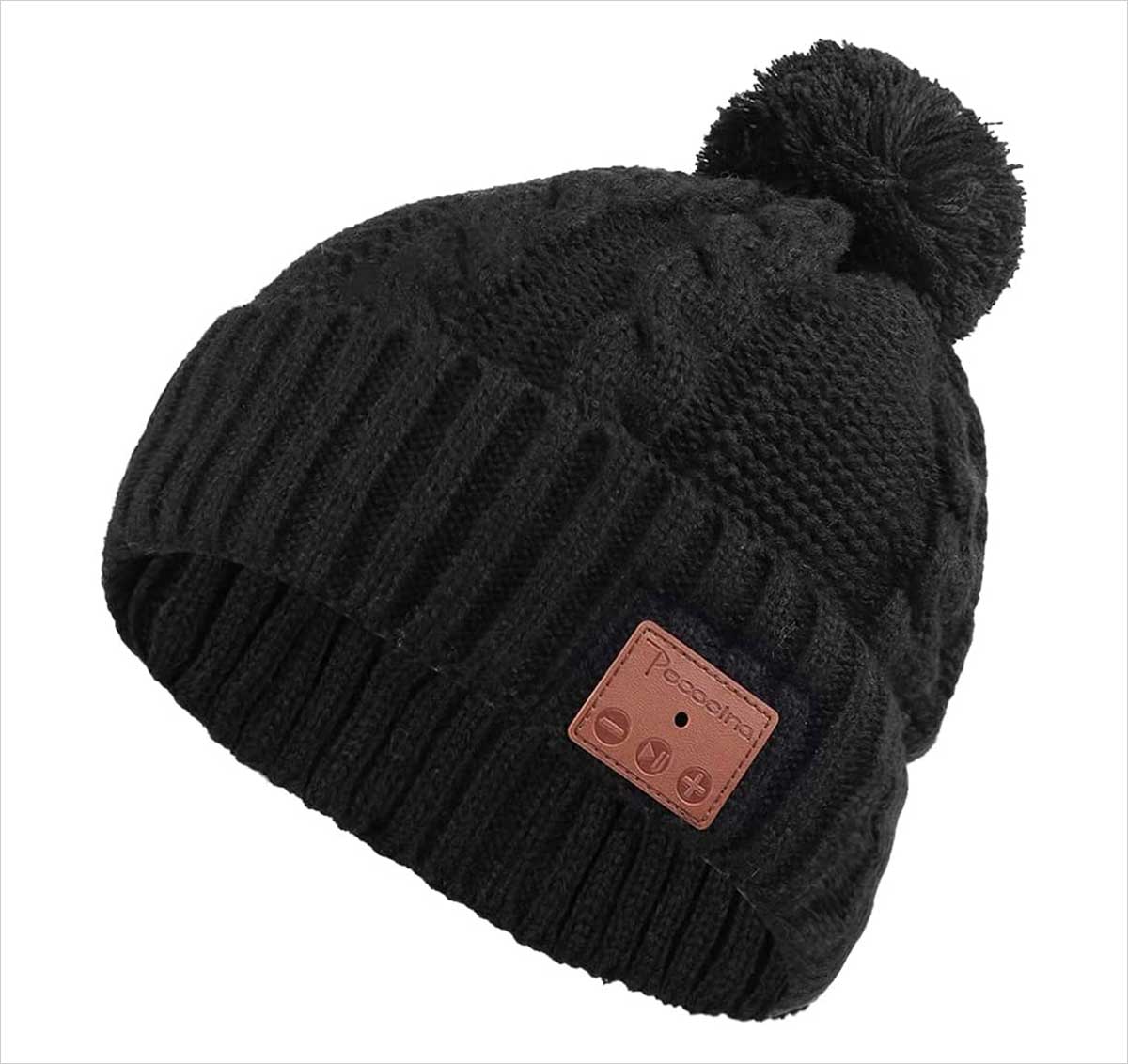 23. Winter Hats Wireless Beanie Hat with Headphones Smart Beanie Headset Warm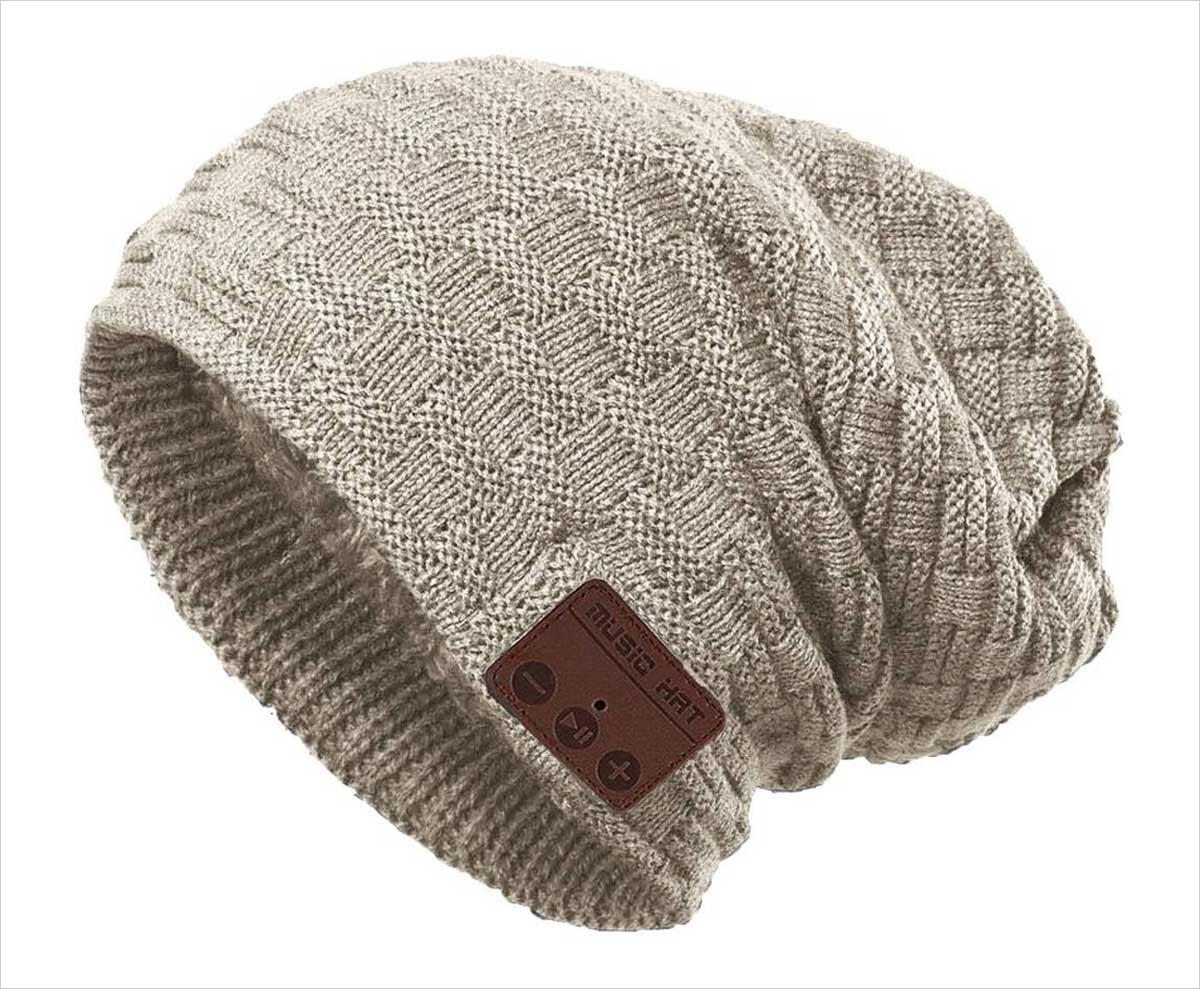 24. Mydeal Winter Unisex Bluetooth Beanie Hat Warm Skully Cap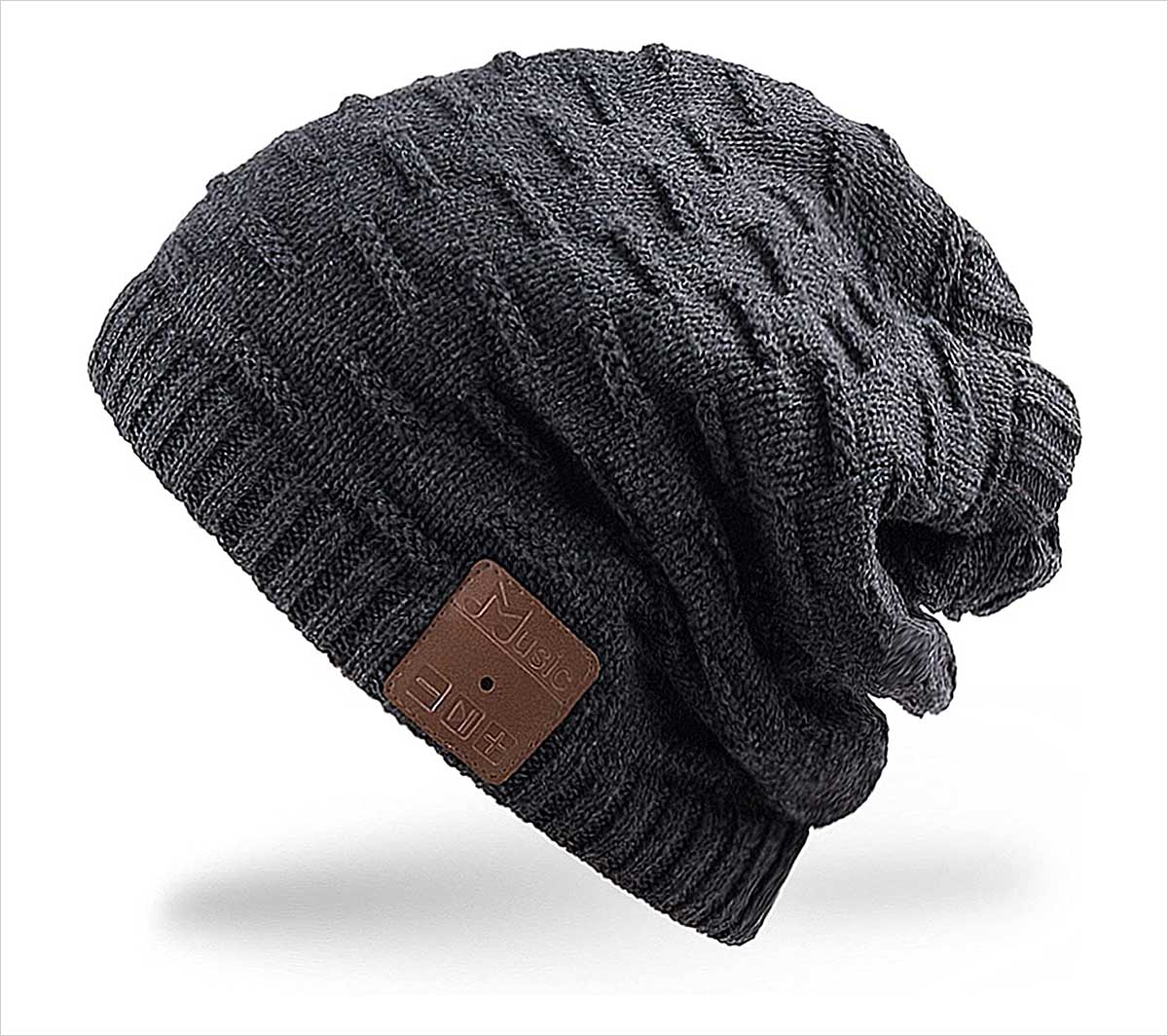 25. Mydeal Wireless Bluetooth Beanie Hat Music Knitted Cap with Headphone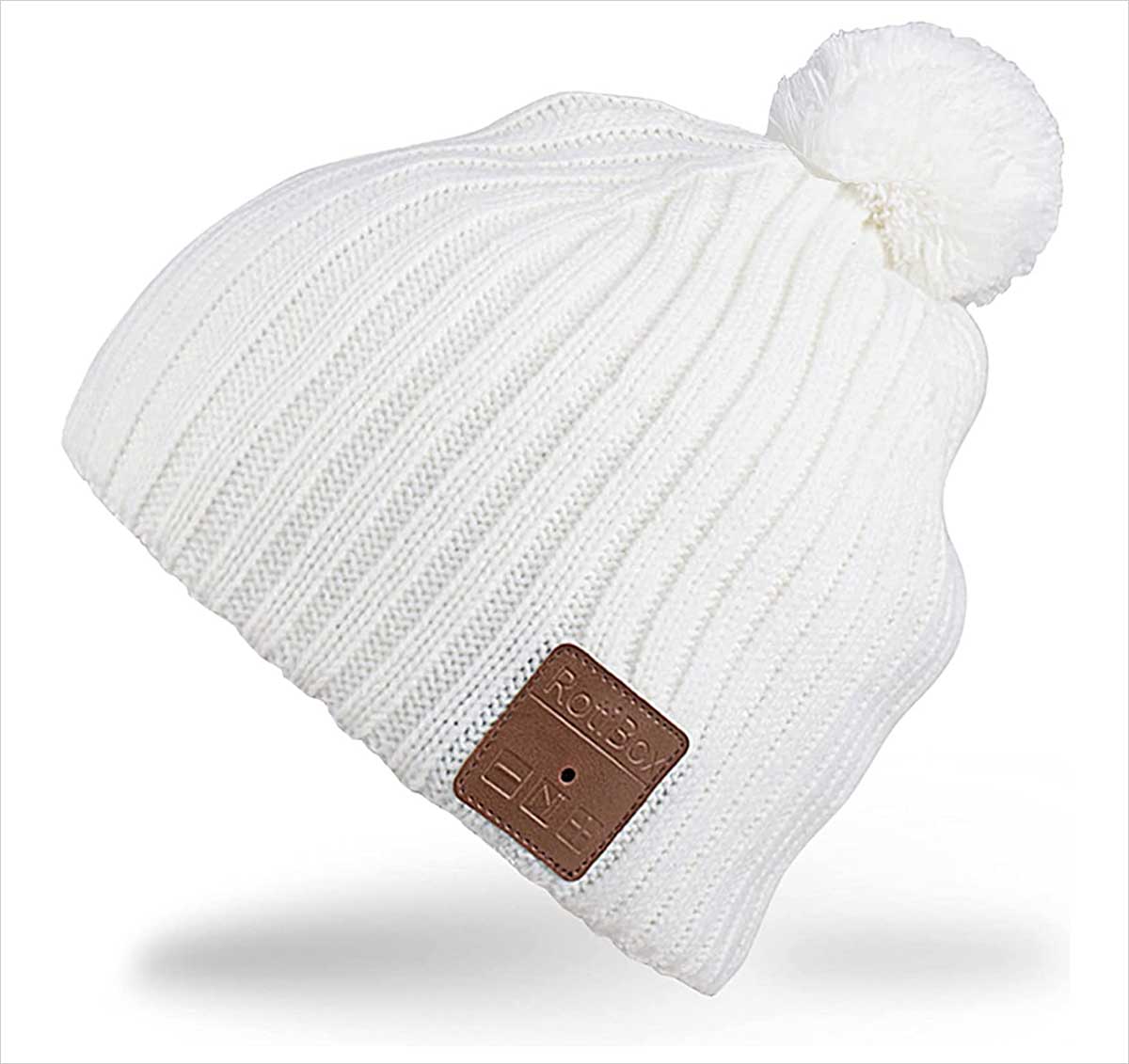 26. Wireless Beanie Hat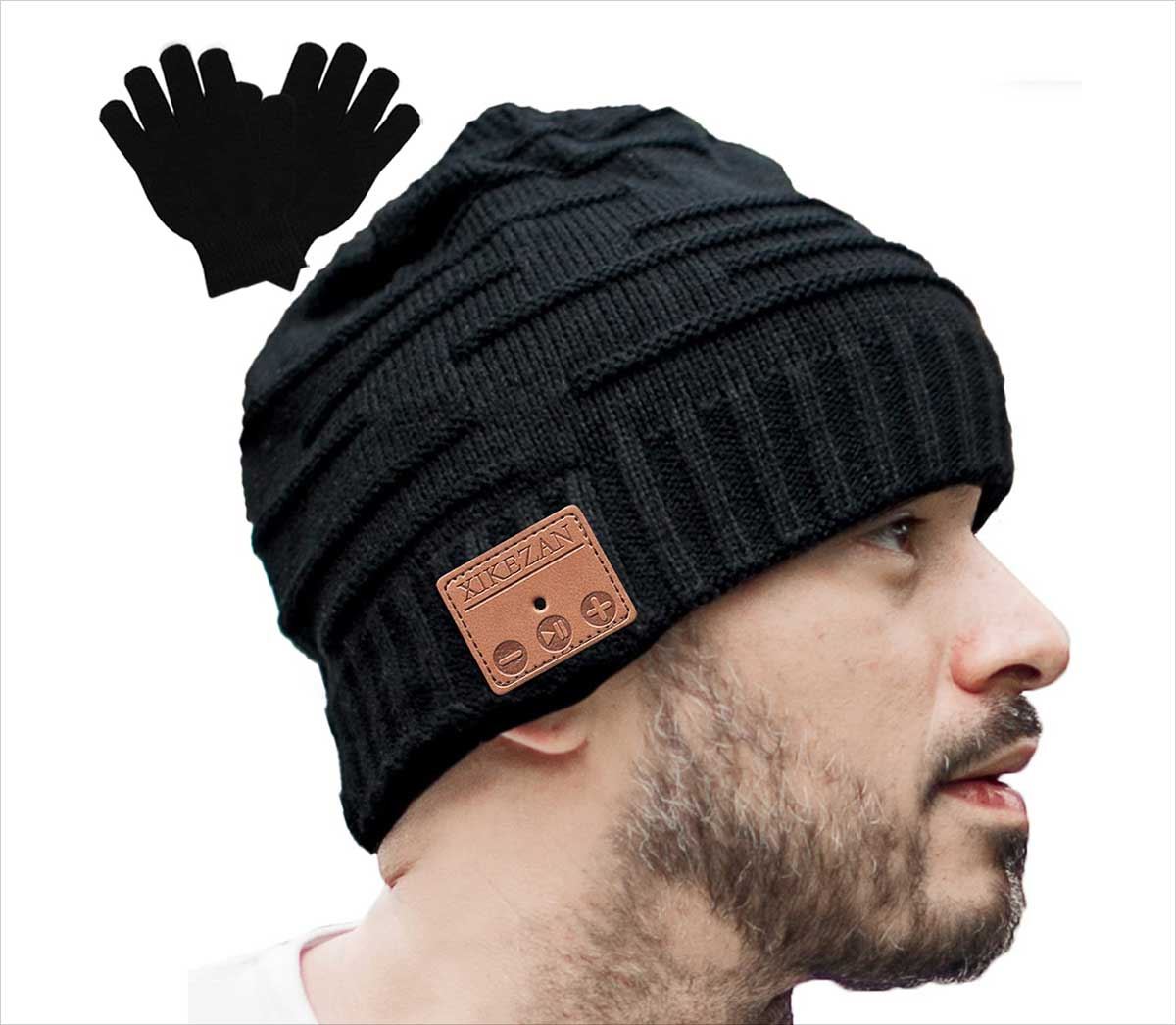 27. Number-one Bluetooth Beanie Hat Wireless Beanie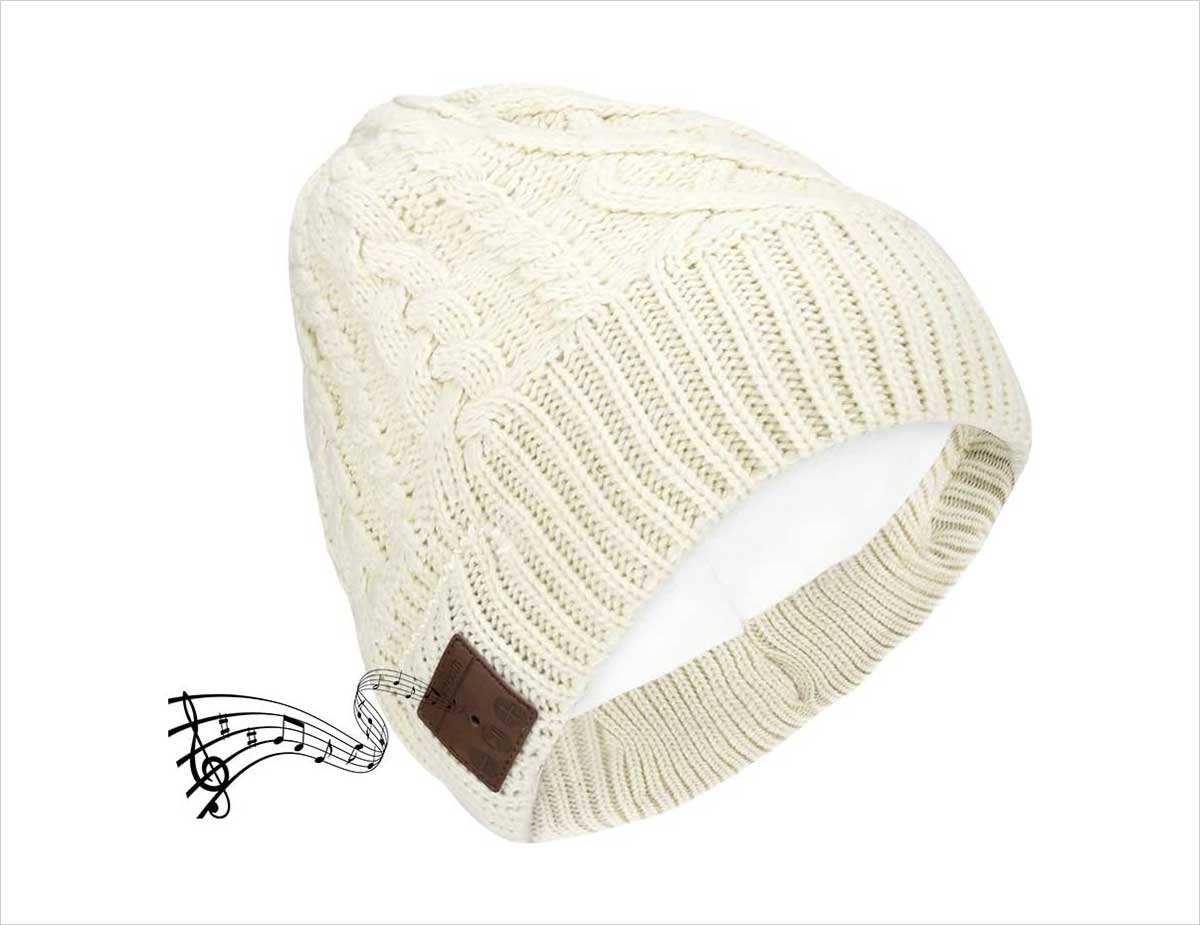 28. Music Beanie Hat Wireless Headphone Beanie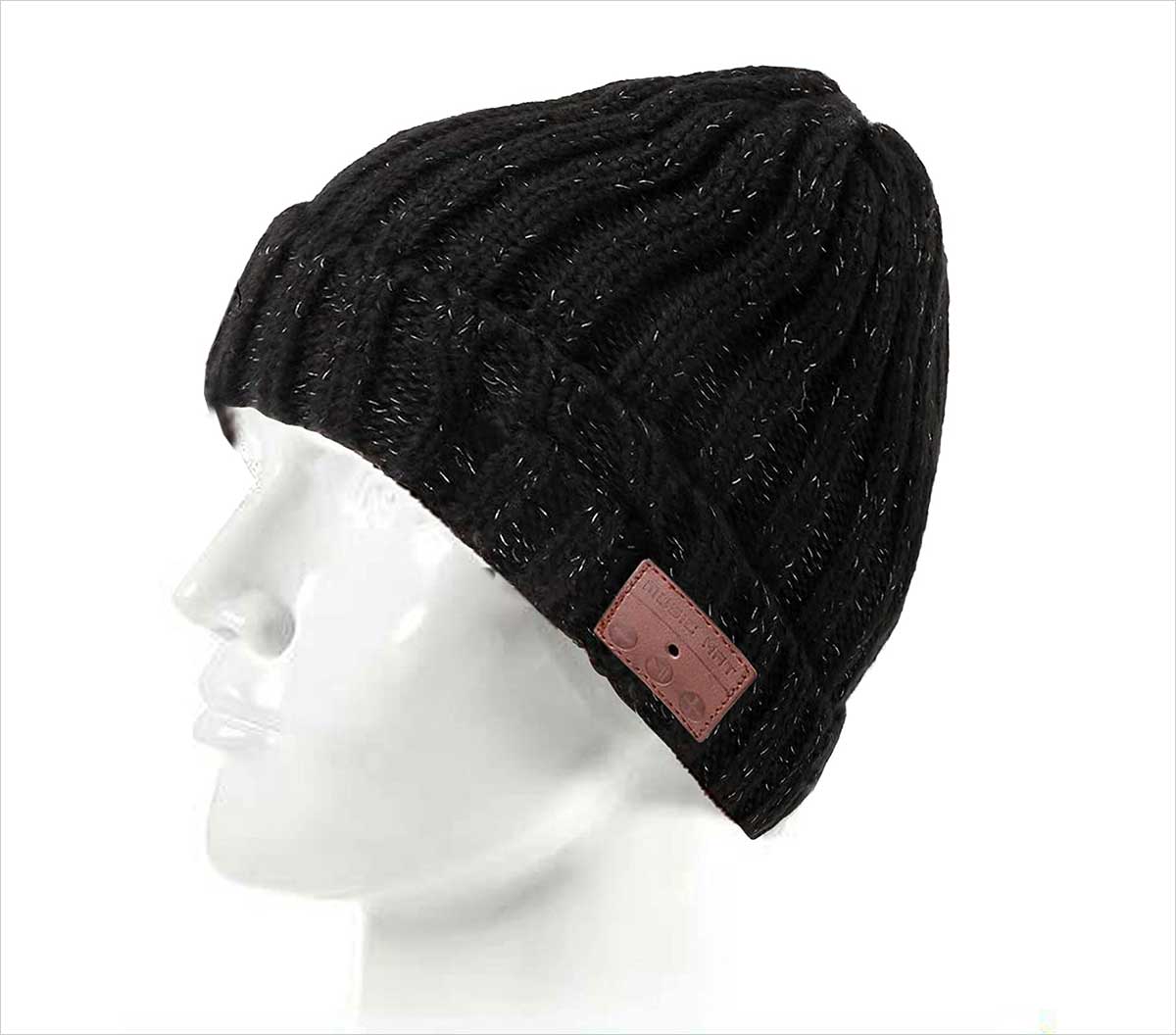 29. Bluetooth Beanie Hat Men And Women Stocking Stuffers for Husband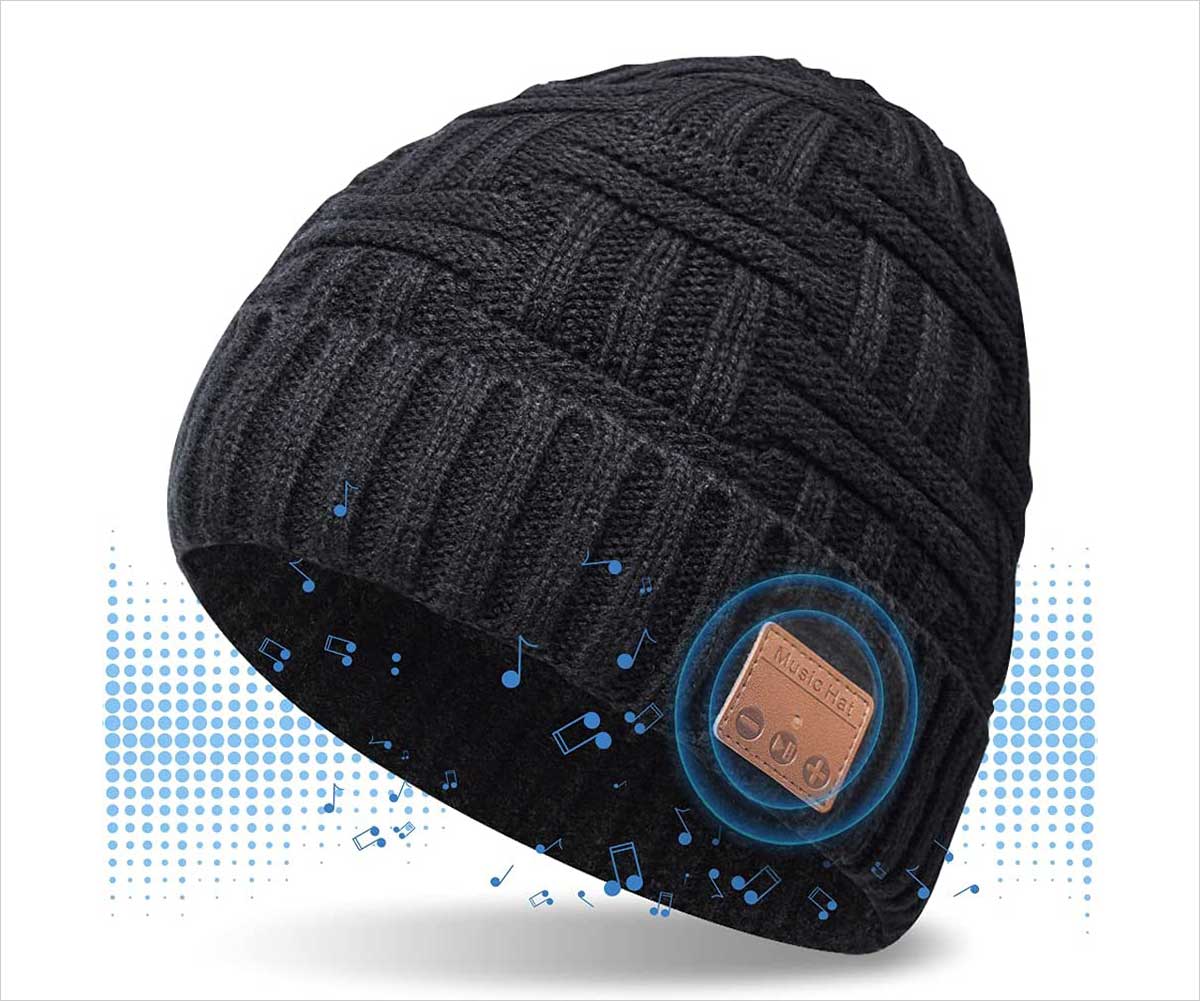 30. Lighted Bluetooth Beanie with Headphones and Built-in Stereo Speakers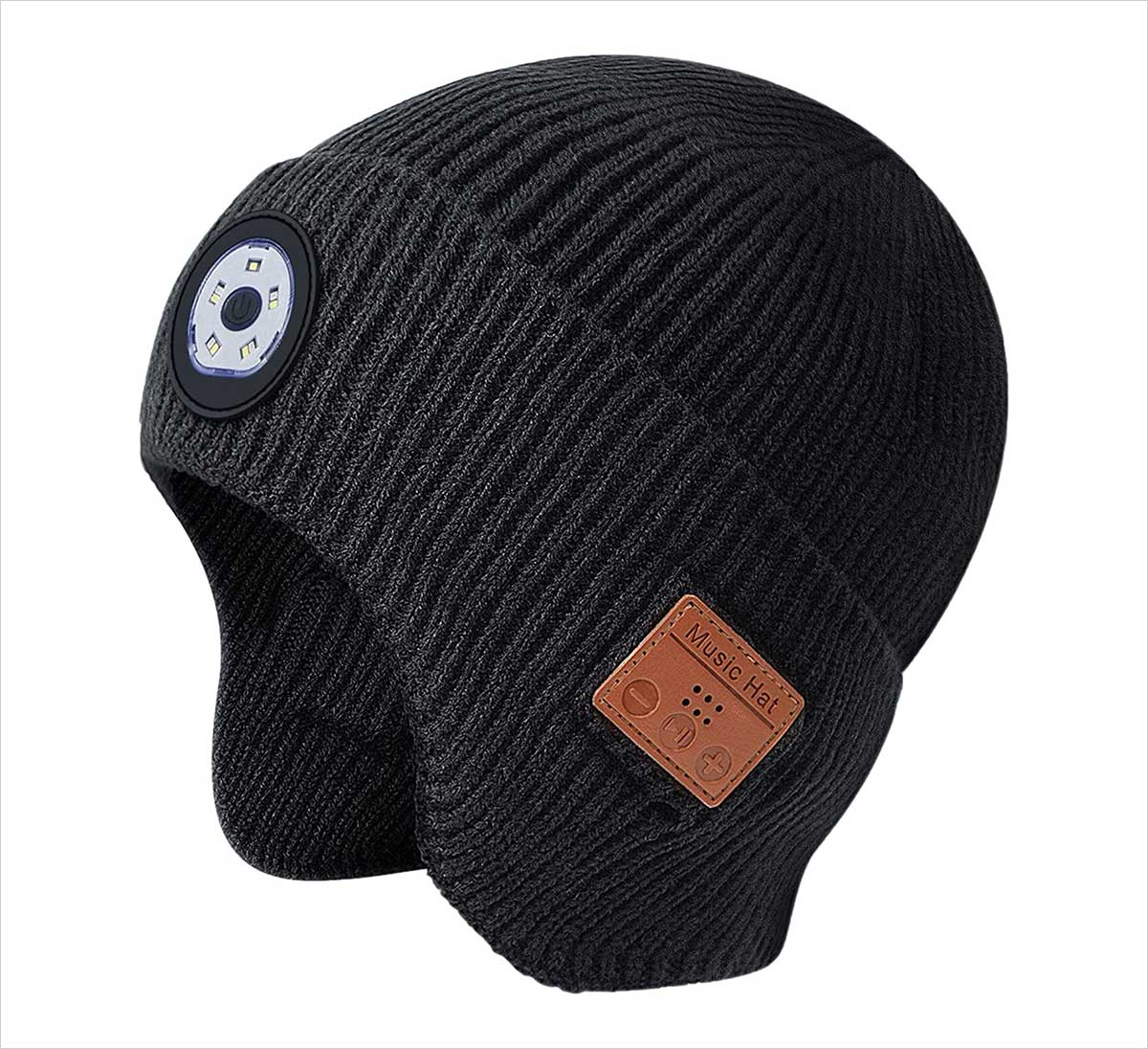 31. BearsFire Wireless Music Hat Beanie with Bluetooth Headphone Earphone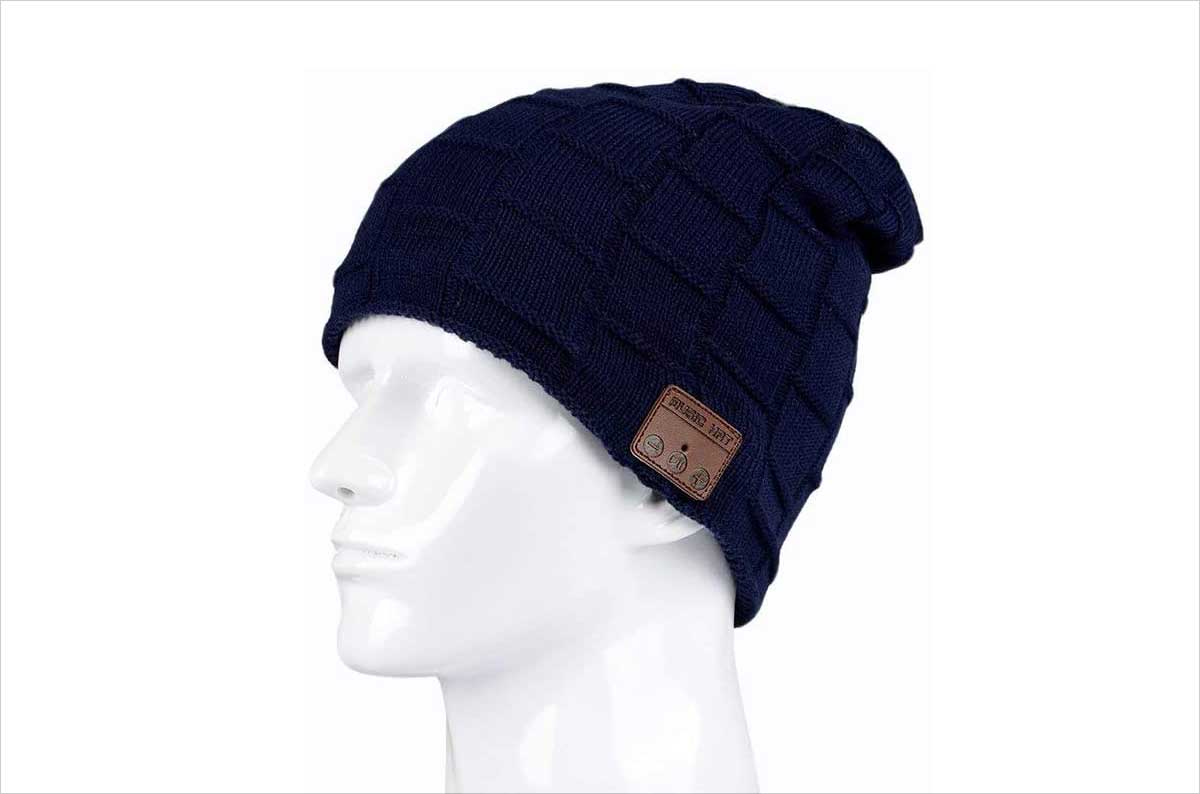 32. Music Hat Beanie with Headphones Wireless Smart Beanie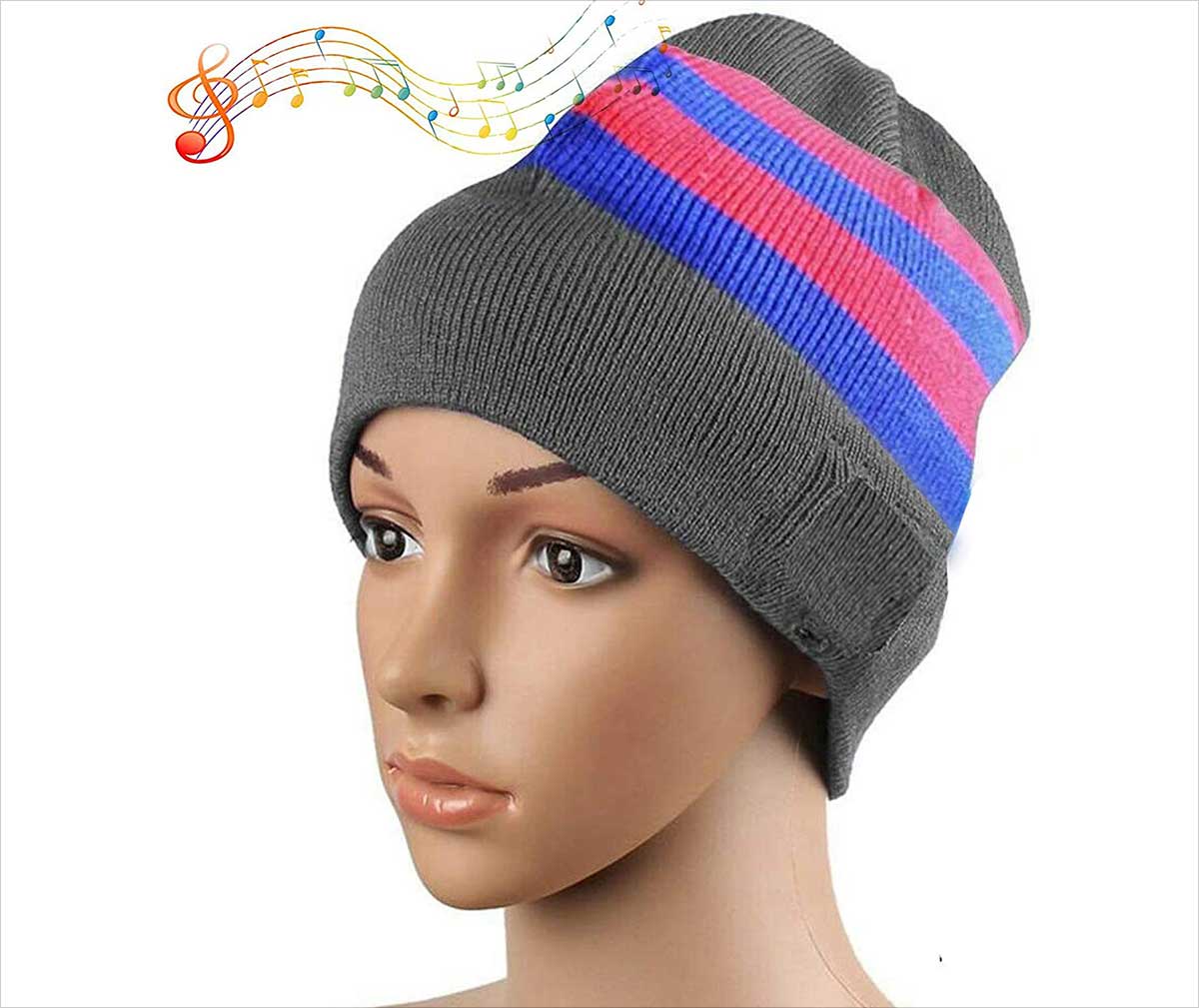 33. Marsman Bluetooth Beanie HD Stereo Bluetooth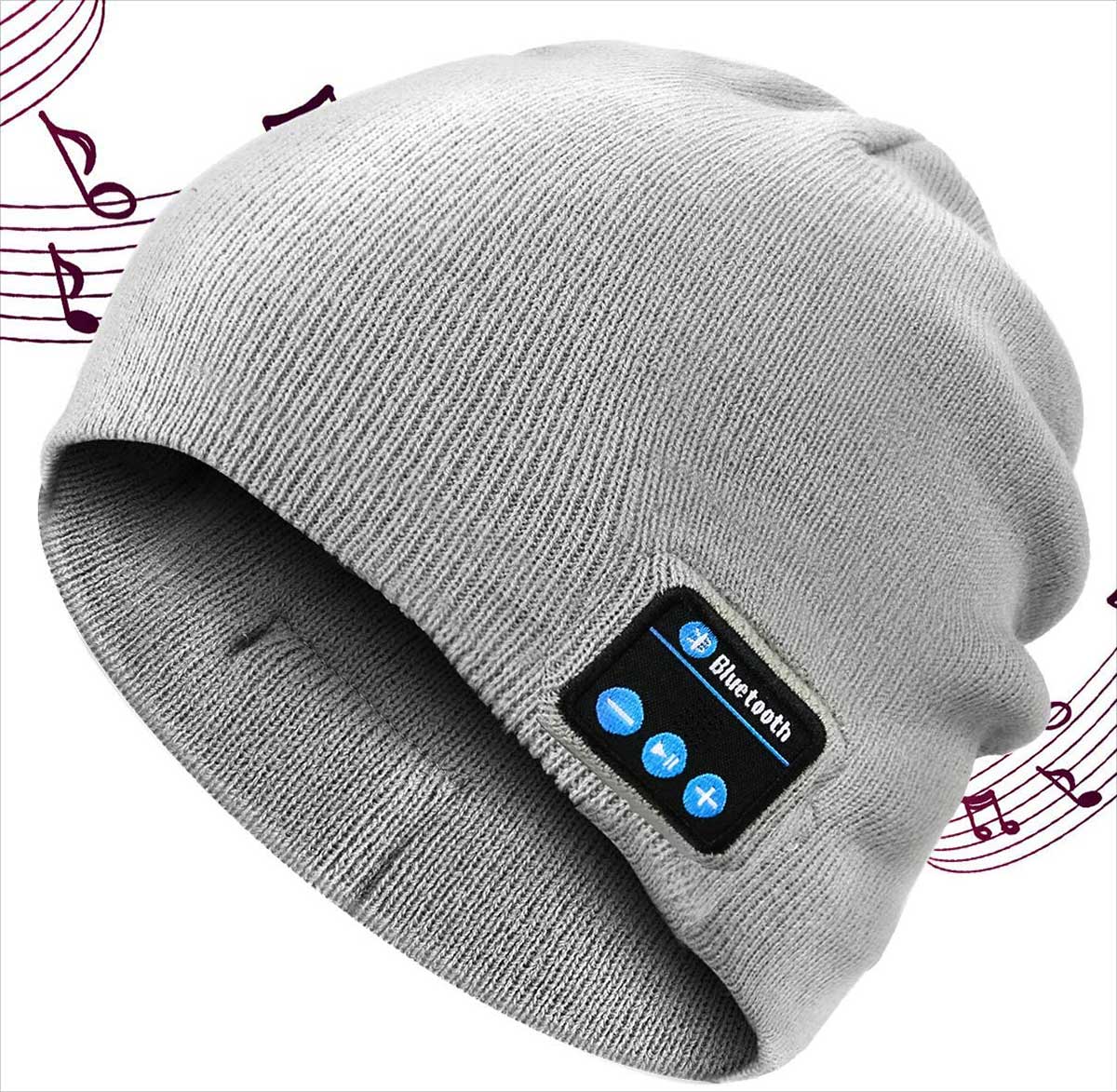 34. Wireless Bluetooth Beanie Music Hat Knitted Music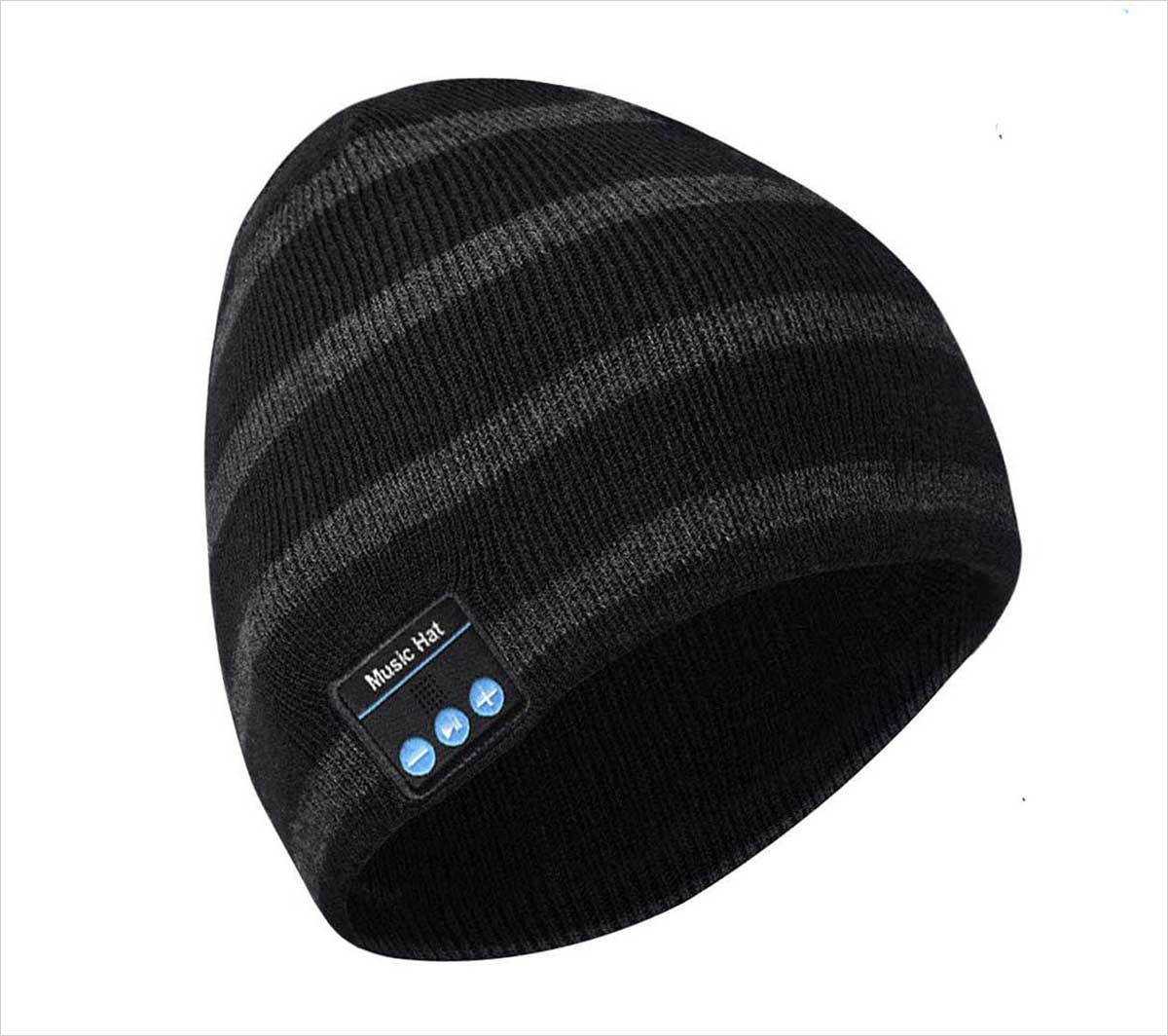 35. Bluetooth Beanie Hat Cap with Wireless Bluetooth Headphone Headset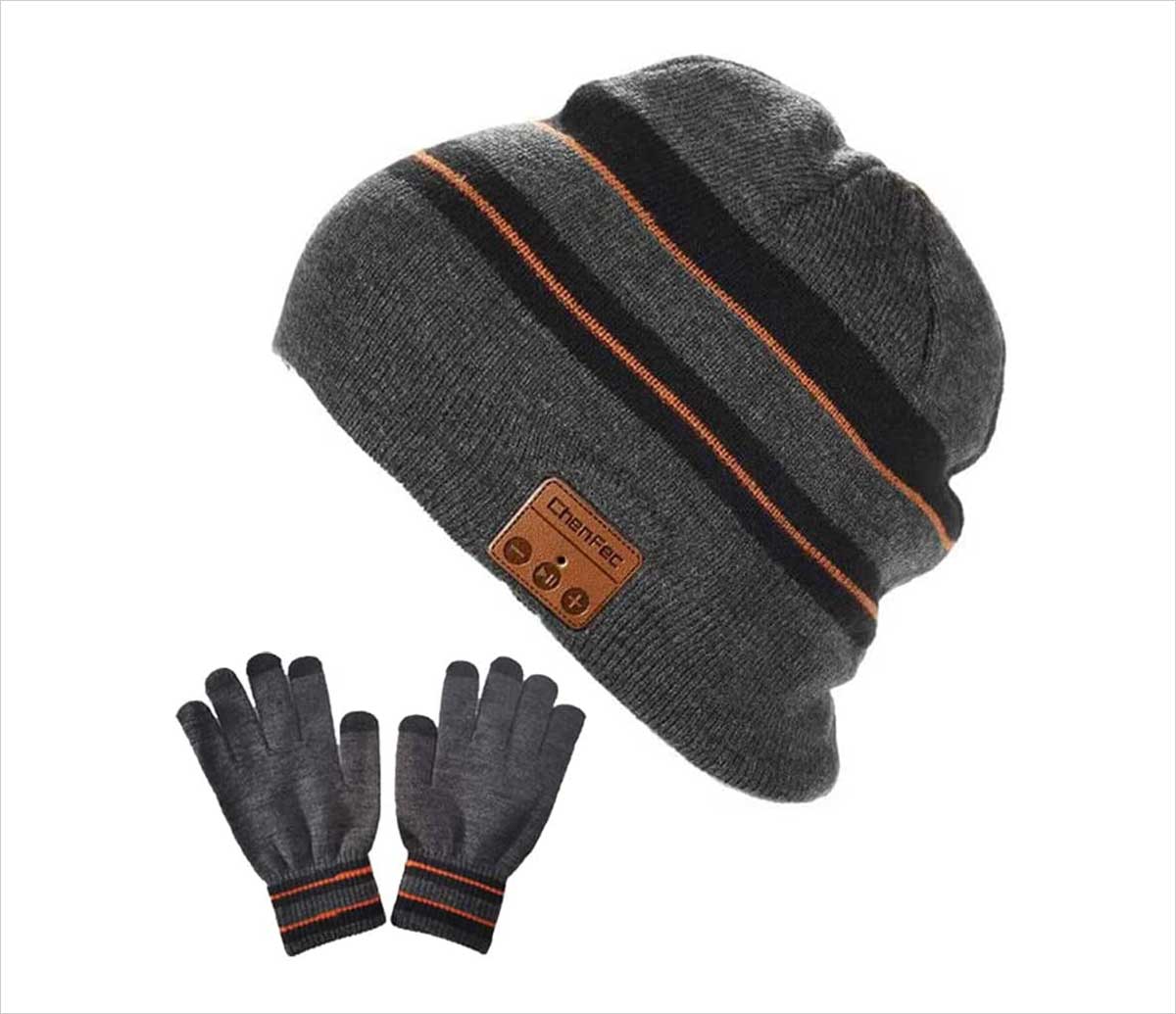 Recommended: