Hi there everyone! We hope that you are keeping safe and that our blogs are helping you get done with your design tasks efficiently and effectively. In our today's blog, we will be sharing a free yet highly editable COVID-19 3rd vaccine card in PDF format that you can download and edit as per the requirements of your brief so let us get started right away.
As you all know that many, many people around the globe have gotten their vaccines to stay safe from the deadly COVID-19 but there are still large groups of people who are either not willing to get themselves vaccinated or are unable to get their vaccines due to multiple reasons such as not enough vaccines (in case they are not making their own), lack of education and information on how getting vaccinated can actually be beneficial and shortage of resources such as money that you have to pay to get vaccinated etc.
So, all in all even if the people are getting vaccinated almost daily, there are people who are still waiting for their turn and we hope that everyone gets a chance to educate themselves as well as to get vaccinated too so that new variants can be contained. Now, as the process is still going on, it means that there will be a need of having a vaccine card to prove that you are vaccinated and can be allowed to enter shopping malls, cinemas, educational institutions, restaurants etc. and we feel that it is extremely important to keep a check on the people who are haven't gotten their shots yet and can be a threat to the people around them.
Although, we know that it has been observed that individuals literally get offended when they are asked to show a proof of their vaccination which does not make any sense. Right? And we really hope that you guys are not only following the SOPs that are supposed to be followed but you are also being responsible and mature enough to make sure that you do not become a cause of illness for anyone around you. That being said; we would now like to share how you guys can make the most of our free COVID-19 3rd vaccine card in PDF format for both hospital and personal use.
Recommended: Free COVID-19 Coronavirus Vaccine Bottle Mockup PSD
As responsible humans, it is our duty to not only get vaccinated to keep ourselves getting seriously sick from the COVID-19 but it is also a great thing to cooperate with the authorities like presenting your vaccine card where it is required so that you can enter a certain venue, keeping a record for your own self in case there are any booster doses that need to be gotten as well and to have all the documents that you might need to travel from one city or country to another. The best thing about our carefully designed COVID-19 3rd vaccine card is that it can be used by any hospitals, vaccination centers as well as for personal usage as well.
The detailed and neat sectioning on the vaccine card allows the person to enter all their details without having to worry about the space as we have not only designed it for all the vaccinations that are necessary to be received separately but along with the personal information section like the name, date of birth and patient number (if required), you will also get to write in the name of the vaccine's manufacturers too, dates etc. and then there is a dedicated section for authorized signatures by the health care facility as well.
Recommended: 20+ Free Coronavirus (Covid-19) Face Mask Mockup PSD Files
As far as the backside of the vaccine card is concerned; you can either use it for reminders for the next vaccinations or you can add in a little information as to how to deal with the side effects of the vaccination that may have been observed, studied and researched upon as a lot of people freak out when they start feeling dizzy or when their arm becomes too heavy to lift, has pain or they start experiencing severe nausea etc.
This is why getting education on basic things is very important and while we are at it; we would like to mention it here that if you are not a health care facilitator but you do get worried about getting aches after getting the vaccines, then you must do your own research to find out how vaccinations work exactly in order to avoid panic. Also, we have designed the vaccine card in two languages which will be super helpful for countries that have people who speak multiple languages as well as can also understand the standard / national language too.
That's all from our end for today! We hope that you will enjoy designing the vaccine cards and that you will also share the blog and our free COVID-19 3rd vaccine card in PDF format with your favorite colleagues as well.
– – – – – – – – – – – – – – – – – – – – – – – – – –
Recommended Coronavirus Articles:
– – – – – – – – – – – – – – – – – – – – – – – – – –
Free COVID 3rd Vaccine Form & Card in PDF Format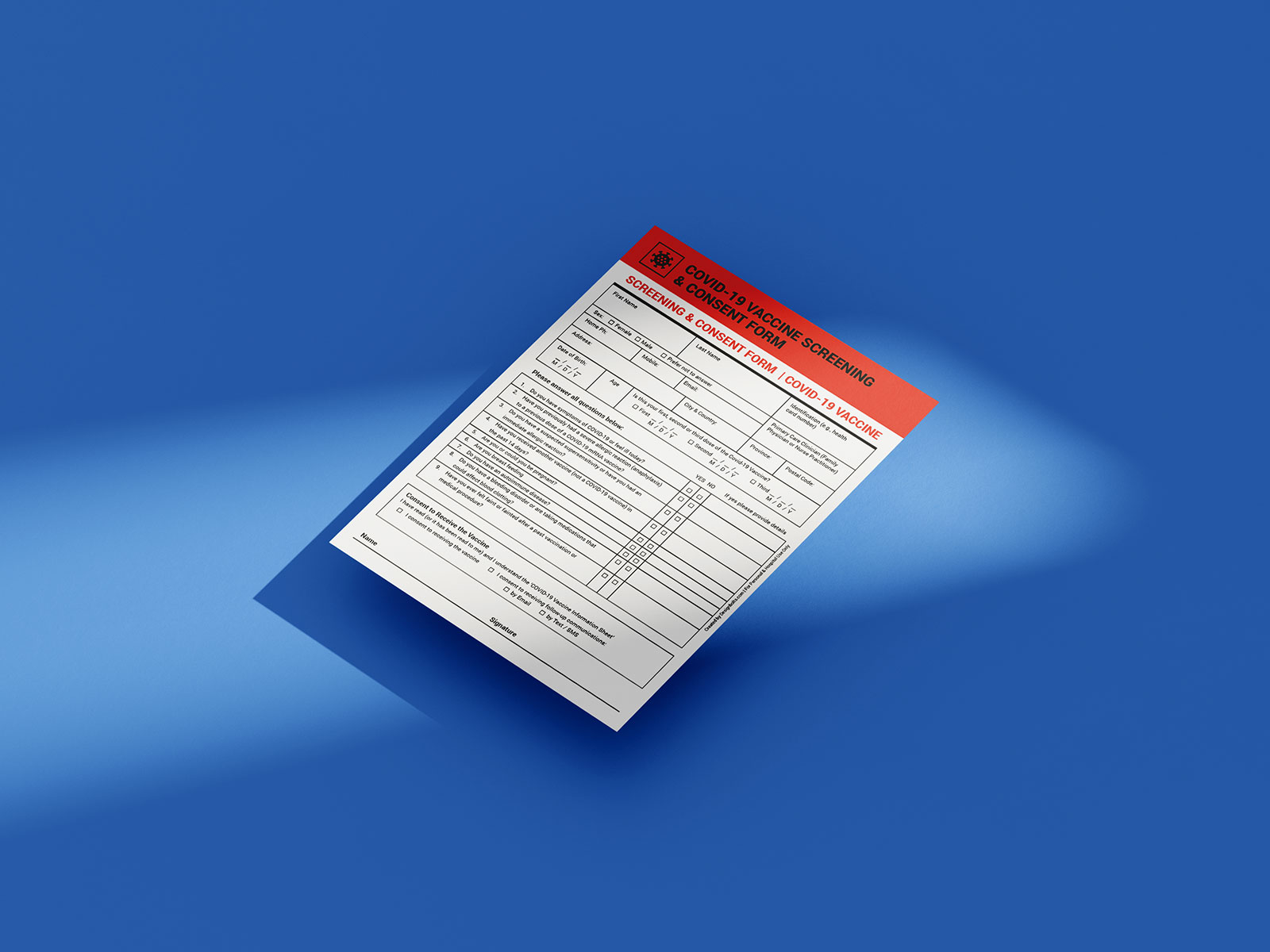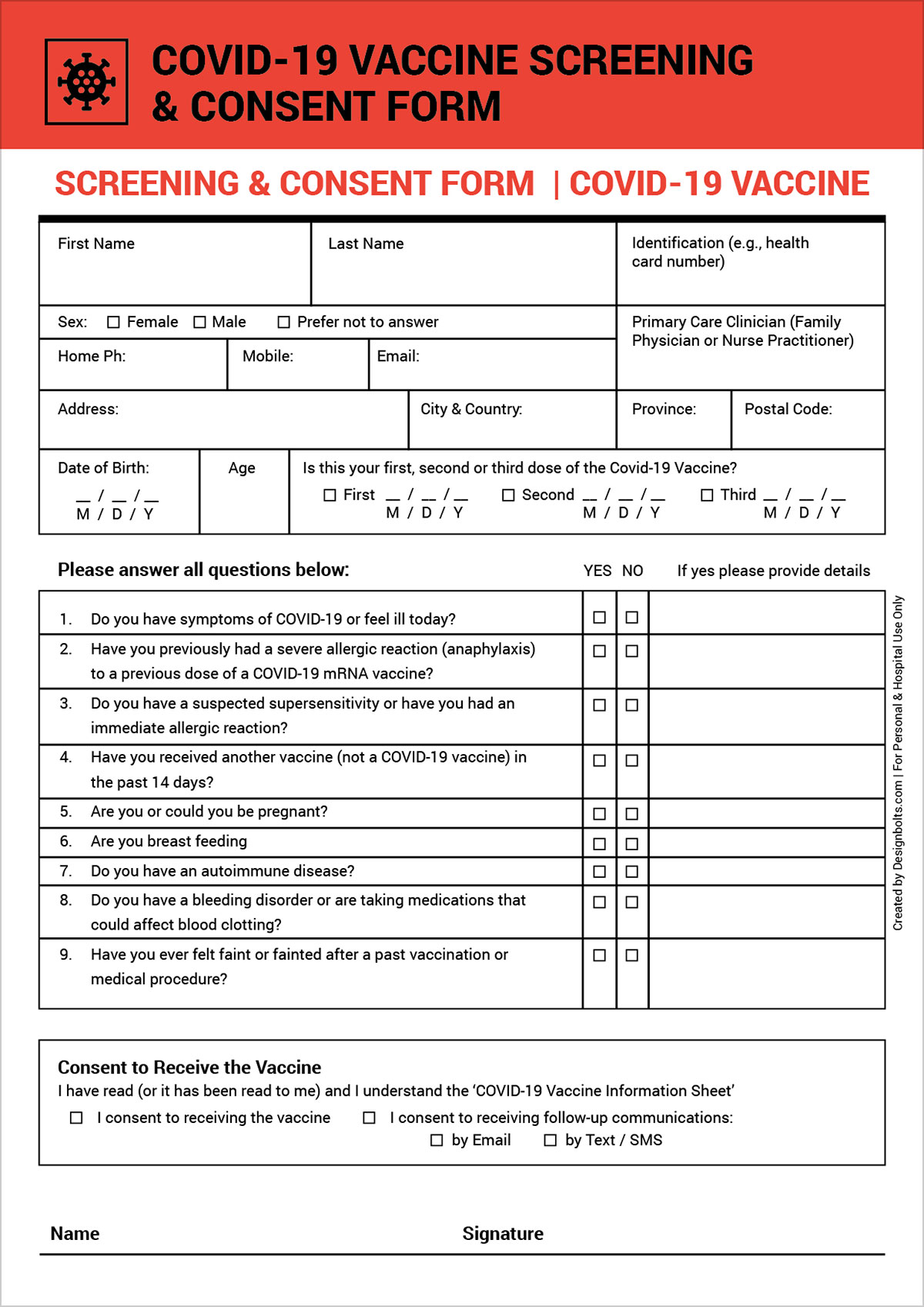 Available Format: Ai and PDF
License: Free for personal & hospital usage
Zip File Includes: Free Vaccination Card Design Template Printable + Consent Form Printable
Font Used: Roboto
Note:
1. Free Vaccination Form & Card are allowed to share online (A Must Linkback to this post)
2. Say thanks if you like or share/tweet with your friends. That means a lot to us.
3. And don't forget to subscribe to receive more high-quality premium freebies & awesome articles only.
Download Covid-19 Card Ai
Download Covid-19 Card PDF 
Download Covid-19 Form Ai
Download Covid-19 Form PDF 
Recommended: