For many businesses, the thought of standing out from the crowd is far too often one which is accompanied by stress and uncertainty. The world of business is now more competitive than it has ever been. Thanks to the exponential growth of technology, we are living in a world that is more interconnected than at any other time in human history. No longer do businesses simply have to stand out on a regional or national level, instead, they are competing on a singular global stage. Let's just say that you are going to have to do a lot right if you want your business to be noticed.
And herein lies the question that every business around the globe is asking themselves, what is the best strategy to draw prospects to your website and purchase your product and/or service? We know how much of a struggle this can be, and, so, we decided to lend a helping hand. This article has been put together to provide you with four ways to ensure that your business gets the attention you know it deserves. So, without further ado, let's dive in…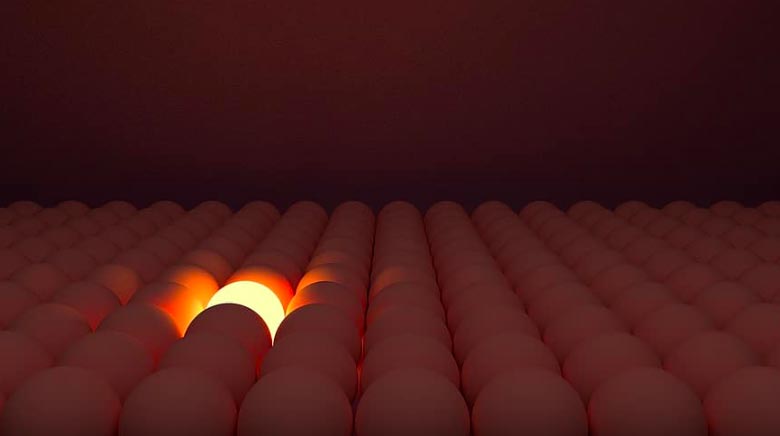 Affiliate Marketing & Landing Pages
The rise of the internet has completely transformed how businesses advertise, and if you don't keep up, you run the risk of being left in the dark ages. There is no point in paying for an array of ads on multiple platforms if you don't actually know which ones are working and which ones are falling flat. You need to be able to have clear information on which ads are the most effective and on which devices, whether it is on desktop, laptop or smartphones.
Even when advertisements do catch the attention of a potential customer, this doesn't always result in a sale and/or agreement. Thankfully, the digital age has also provided us with landing page builders, which have removed all of the stress previously associated with creating one.
Once your marketing has proved successful, you will want your potential customers to arrive on what is called a landing page, which will outline in a concise manner the benefits of your product and service. You can think of it as the step after the advertisement has got a customer's foot in the door. If you don't entice them further by explaining exactly why they need your product or service, you will be left with a lot of customers looking elsewhere.
Know Your Audience
While affiliate marketing will massively help with knowing your audience, it is also important to establish this for yourself to establish. Technology is of course an important tool for growing your company and will heavily direct you on what is and isn't working.
Additionally, though, you need to decide as a team as to what kind of people you are trying to sell to. This will also play a vital role in terms of both the design and the platforms you first choose to advertise your product on. This is where knowing your product and who it actually appeals to will come into play. Never underestimate the connection you have with your product when it comes to knowing who will want to use it. Be authentic and you will be sure to attract the people that want to use your services.
Have a Quality Website 
It is rare in the modern day for anyone to buy a product or subscribe to a service without having researched it themselves on the internet first. Yes, this will include reading review and comparison websites, but it is only natural that they will land on your official website at some point during the process.
Think of your website as the sign above your shop or the display in the window below, it is the true first impression they get of you as an operation. Again, knowing your audience will massively help with how you want to present yourself. Moreover, there are now a host of website builders at your disposal, and it makes sense to take full advantage of these. By using one, you remove the hassle of learning how to code the perfect website, but also retain a high amount of control as to how the website will look. Ensure that it is user-friendly as it is one of the first things that will put off a potential client if it is not.

Have Unbeatable Customer Service 
Building on the first impression, you need to be absolutely certain that the customer experience is of the utmost quality. The foundation of a strong business in the modern age is recognizing that it requires two-way communication. You need to understand any issues potential or current customers face if you are ever going to improve the overall user experience.
Be available on all platforms and let the customer know that they matter to you. It may sound like a cliché, but if one thing in business hasn't changed in the digital age, it is that the customer is king.
The Bottom Line
Whatever your line of business, you need to go the extra mile if you are going to stand out. A combination of the tried and trusted, and the new and innovative is the best approach. Take the aforementioned techniques and tactics into account, adapt them to your business, and you will be more than on your way on the path to a brighter future.
Recommended: