Hey there, you guys! We hope that you all are having a great time reading our blogs and that you cannot wait for us to share everything that we know about the world's first foldable screen laptop so, let us get started right away.
As you all know we have smartphones that are foldable and while we have our concerns with something that needs to fold and unfolded, we know that many people like to use edgy gadgets that can also complement their personalities and we get that, honestly. But if are one of those people that imagined a foldable screen laptop, we are here to let you all know that you are only a transaction away from your dream laptop. Like all fancy things in the world; Asus Zenbook 17 is here to help you get things done but in a fun way. Keep reading the blog as we are about to share the specs of this great machine and more!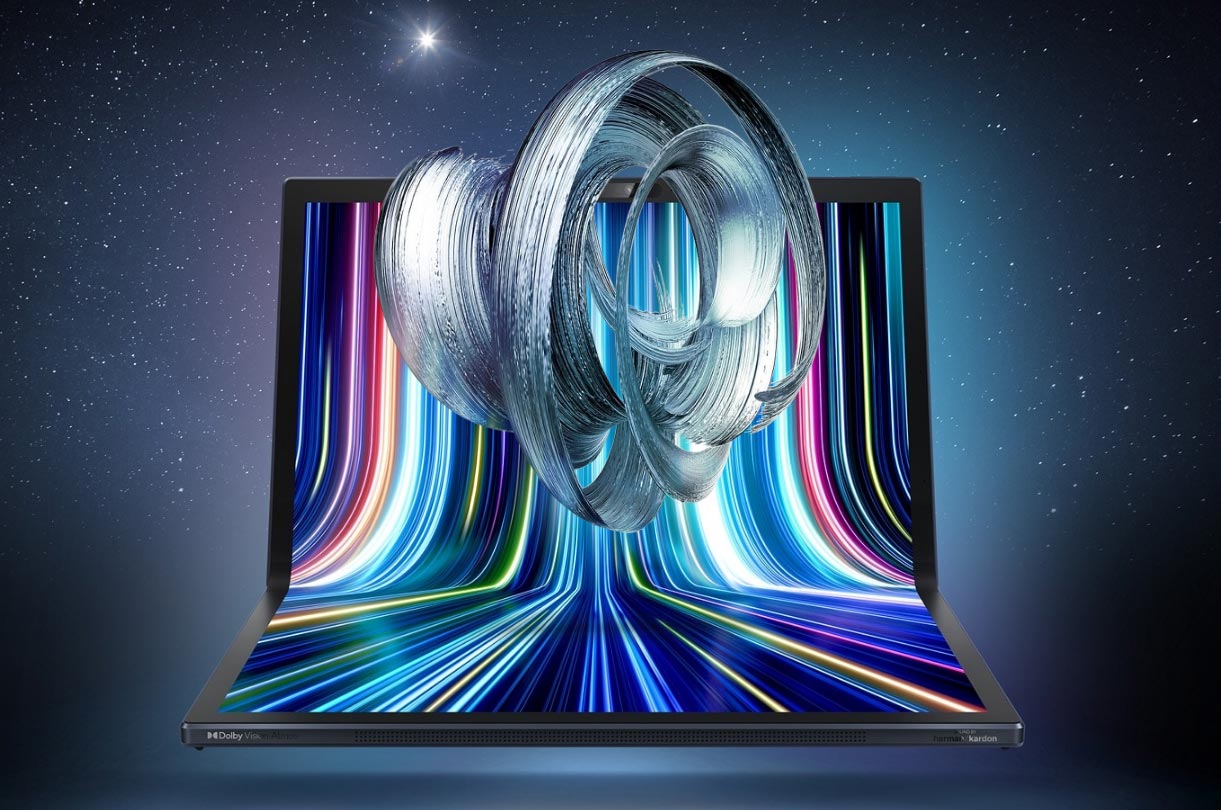 ASUS chose the best time to release their new product and launched their Zenbook 17 on 5th January, 2022. The device is in Tech Black color and has Intel Core i7-1250U Processor 1.1 GHz processor which is bound to make great things happen. You get 16GB LPDDR5 onboard, and 16GB of RAM and if you wish to extend the memory, then of course an SD card up to 1 TB can be used as well depending on your work and requirements. The operating system is Windows 11 Pro but here is more detail that you might need to know to make an informed decision about you getting an ASUS Zenbook 17 that ASUS recommends Windows 11 Pro for business.
In this part of our blog, we would like to share some additional information that might help you with knowing the device better such as the ASUS Zenbook 17 has 2x Thunderbolt 4 supports display / power delivery and a 1x 3.5mm Combo Audio Jack. It has Smart Amp Technology, a built-in speaker, a built-in array microphone, harman/kardon (Premium) with Cortana and Alexa voice-recognition support as well. It weighs 1.65 kg (3.64 lbs) and the battery capacity is 75WHrs (4S1P 4-cell Li-ion).
As far as the keyboard and touchpad are concerned, ASUS Zenbook 17 has a Soft Keyboard and 1.4mm Key-travel which will make it easier for you to get done with your professional and personal life things that you want to work on.
Now, let's talk about the amazing foldable screen of ASUS Zenbook 17! The official website says "unfold the incredible" and we can bet that they mean it – by not only introducing a fantastic addition to the super cool laptops that already exist but by also making sure that while you choose to be fancy and someone who does not settle for less, you do not have to compromise on the quality of the graphics, storage and other features and specs that can let you work the way you want to work and then do some other things too like watching your favorite movies and shows and things like that.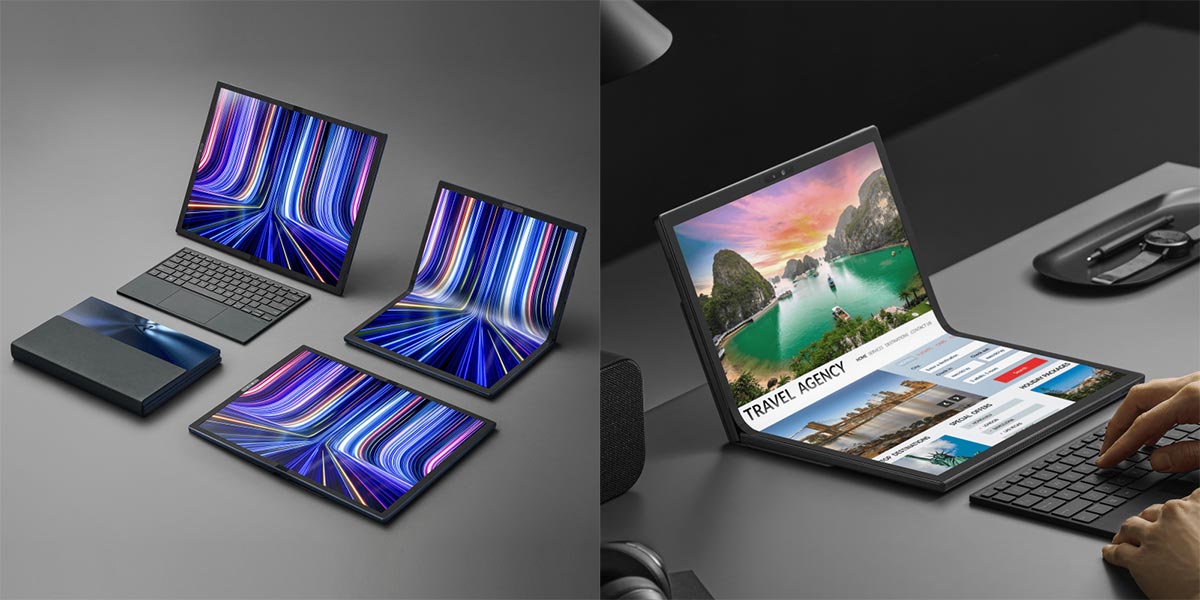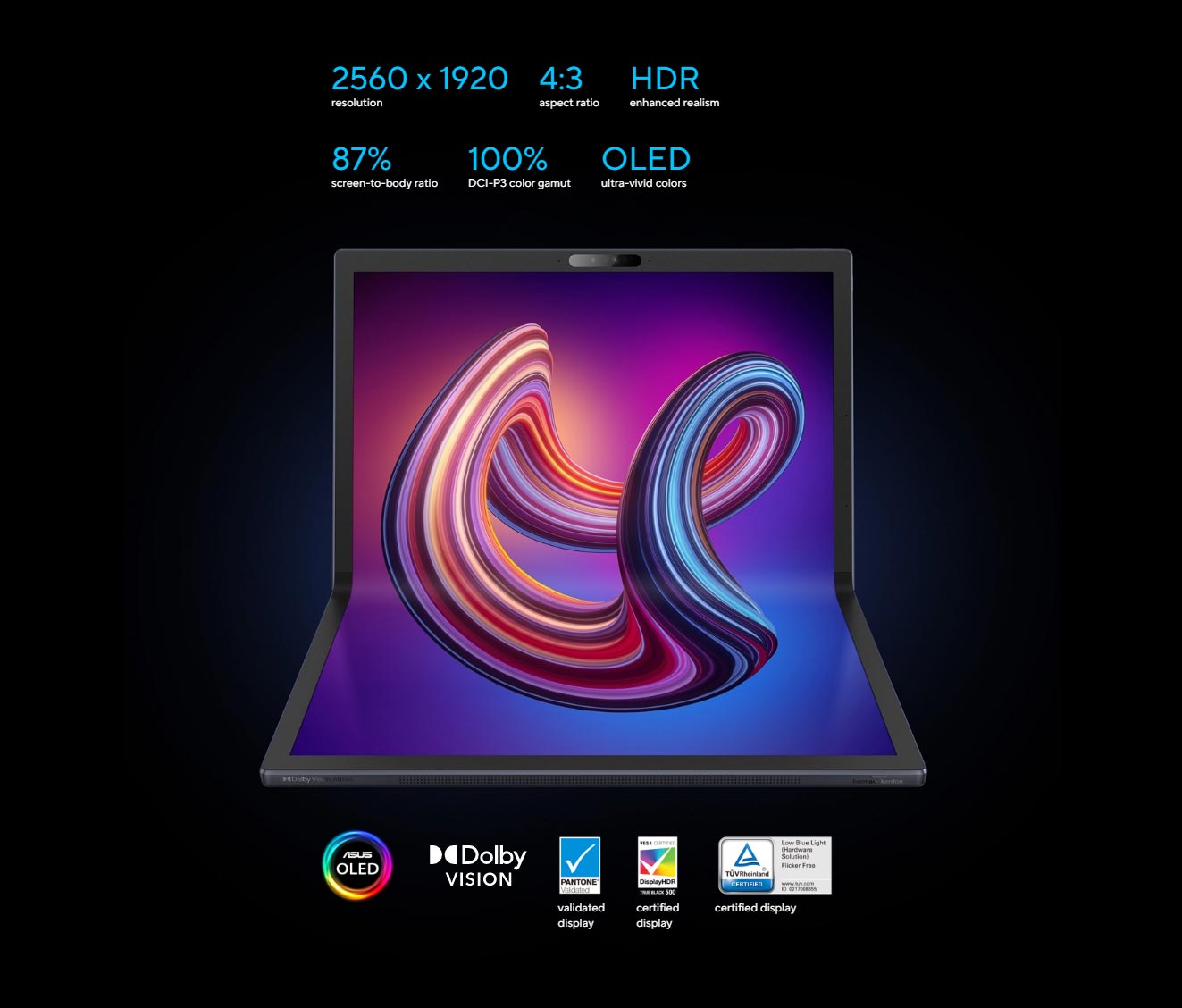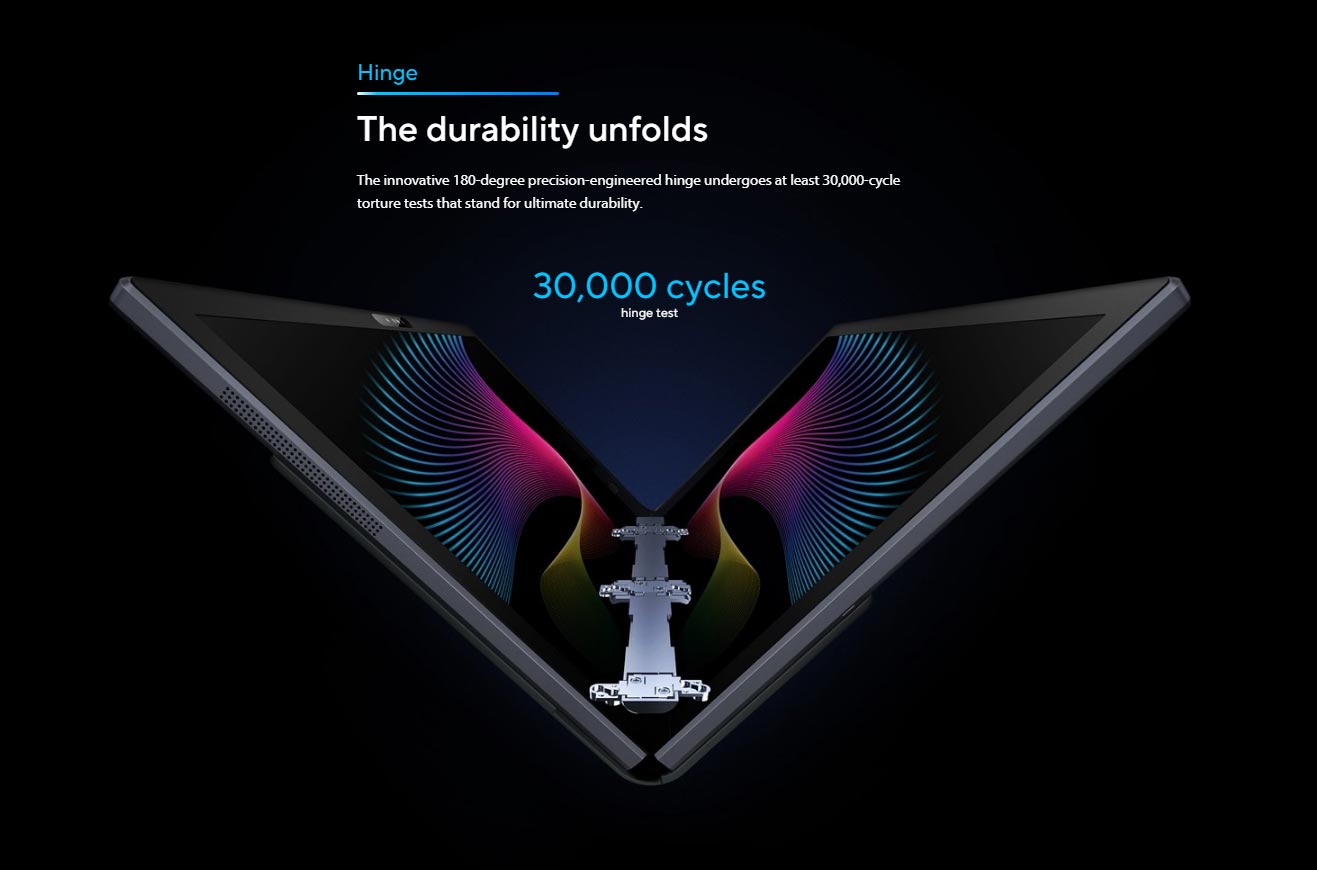 Okay so, the size of Zenbook 17's foldable OLED screen is 17.3" and is also touchscreen1 that folds down to a compact size of 12.5" which literally makes it seem like a photocopier paper sheet and all of that makes it quite easy to hold and walk around too. So, if you are someone who has a lot of meetings to attend in one day, we can bet that you will fall in love with your newly purchased laptop instantly. When it comes to the quality of the imagery and everything else, the resolution is 2560 x 1920 offering a 4:3 display.
ASUS Zenbook 17 has a 5.0M camera with IR function that fully supports Windows Hello and allows fast face login as well. Along with that, you can also enjoy noise cancellation as well during your video conferences. We know that this is one of the best and smartest laptops that exist in the market and you will see that it was worth spending the money on which brings us to the price of ASUS Zenbook 17 and that's $2099.
That is all from our end for today! We hope that you had a great time reading our blog and that you have gathered a lot of information that you needed to have before you could plan and purchase your foldable screen laptop that is ASUS Zenbook 17. If you did enjoy reading about the world's first foldable screen laptop, do share your feedback with us in the comments section and feel free to let your friends and family members read this blog too. Also, if you guys have any suggestions and requests, do share those with us and we will get back with your requested content super soon.
Recommended: