Hello there everybody! We hope that you had a great time reading our previous blog and that you are super psyched to read this one too. And to be honest, we cannot wait to share everything that you need to know to photograph a child's birthday easily at home so, make sure to read this blog till the end as we are about to share tips on how to arrange a nice & cute birthday backdrop, plush toys and other props that you can use for beautiful photos and more.
Okay so, who doesn't love birthdays? We know we do, and we know you do too because that is why you are here, right? ? A birthday, in general, gives people a reason to not only celebrate their day with their loved ones but if you are someone who looks back and evaluates their life, then it can also help you measure your personal growth too and we think that is a great thing to do because otherwise, all of us are too busy in our lives that we do not get a chance to go through our life's timeline – meaning that we might not be appreciating ourselves enough to see another healthy and happy year.
As far as a child's birthday is concerned, it has to be a big thing because that is when the families get together, sit with each other and make many amazing memories which can be cherished throughout everyone's life. We remember that when we were kids, we used to be so excited that we would literally go and tell our parents and relatives to get us our birthday presents because well, what's the point then? And bless those people who would make sure that they make a mini toy shop for us every year.
Want to know how we know or remember that? It is simple; we have hundreds of photographs from our birthdays when we were kids which always make us teary-eyed – but like happy tears and of course, we feel blessed and loved too. We are not saying that we don't make a huge deal out of our birthdays now that we are adults, we do (because we have all the rights to enjoy a new year of our lives and we won't settle for less) but what we are trying to say here is that no matter how big or small you wish to go for your child's birthdays, always make sure that you get the photography done as well so that in the future, you can all sit down over a cup of coffee and enjoy the memories that you could manage to create when your children were little.
Recommended: 25 Best Happy Birthday Greeting Cards You Should Buy
We have seen parents doing many, many things to throw an amazing birthday party that they happen to forget to arrange the basic stuff. No matter what event or party you are organizing, make sure that you create a list of things and tasks that need to be done. By doing so; you will know that you haven't overlooked or forgotten anything, and everyone will be more than just happy to be there with you. Getting overwhelmed is not in anyone's control but what you can control is the flow of things that will be taking place before and during the birthday party.
Allow us to share how you can arrange a foolproof birthday for your child at your home which will become the talk of your street.
1. GET A (PERSONAL) PHOTOGRAPHER ON BOARD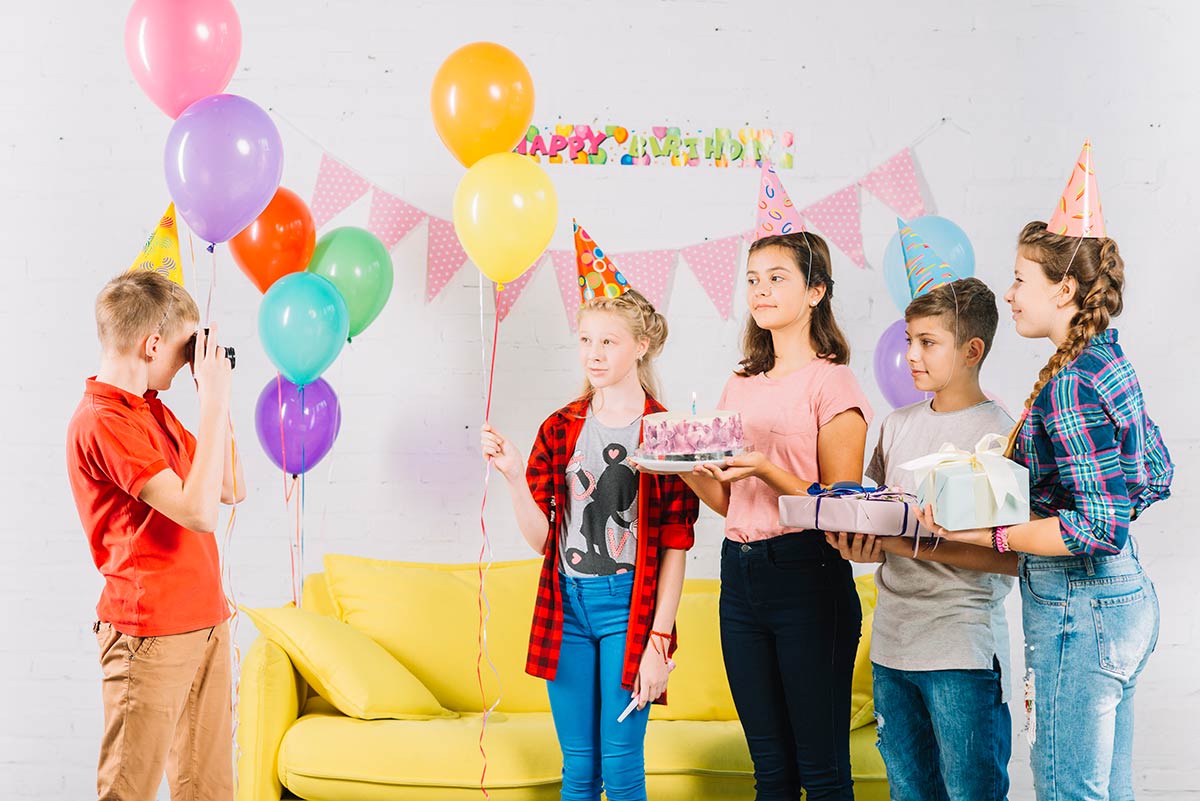 Since you are arranging the birthday party at home, feel free to ask someone from your family or friends to cover the event. You can also hire a professional photographer but if you wish to keep it a private event then we can bet that your near and dear ones would be happy to take the camera in their hands. This will also give you and your partner a chance to spend time with the kid and you won't miss out on being present in the photos too. Have your personal photographer get themself familiarized with the camera settings etc. and you all will be good to go.
Although it is understandable but if you do take the services of a friend, family member or even of a neighbor to cover the birthday party, don't forget to return the favor for their parties too.
2. CHALK OUT A PHOTOGRAPHY PLAN
It's a fact that you will be creating multiple lists for your child's birthday party – from grocery items to getting the birthday décor and even the guest list so, how about one more list that states the photography plan? Makes sense, right? When you will have a plan chalked out on what angles to cover, what moments to capture, then it will become easier for the photographer to know that these are the things that can't be skipped.
Many people like to take candid photographs too which creates a really nice pool of images but even that must include the moments when the child will be blowing out the candles, opening their gifts, and especially when the kid is with you and other family members as well.
3. PHOTOGRAPH THE CHILD FIRST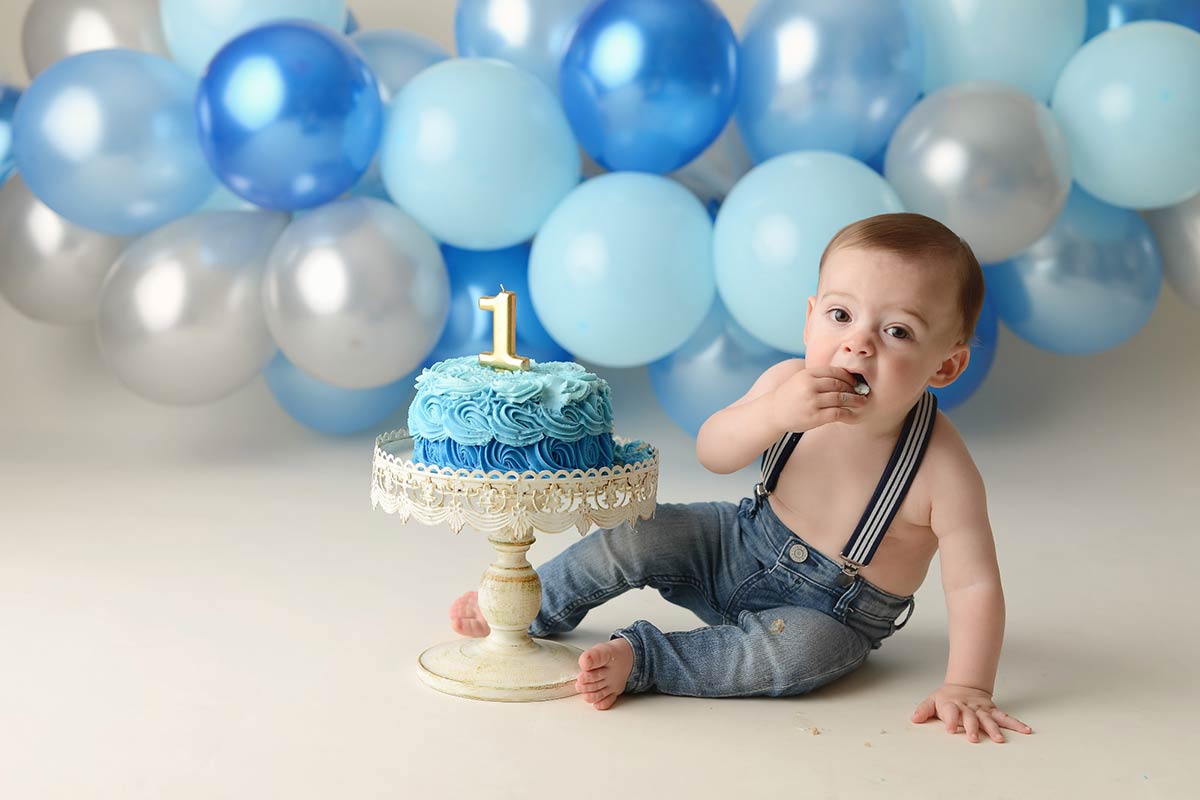 We don't know if you already know this or not but kids can become cranky upon seeing a big crowd of people and since they will be all dressed up for their own birthday party as well, there are chances that they might get agitated or frustrated – resulting in them ruining their mood and/or their birthday outfits. So, what you can do to avoid all of that is to have them photographed before the actual event in order to ensure that everything goes well according to the plan.
4. DON'T FORGET TO COVER THE EVENT SPACE BEFORE THE PARTY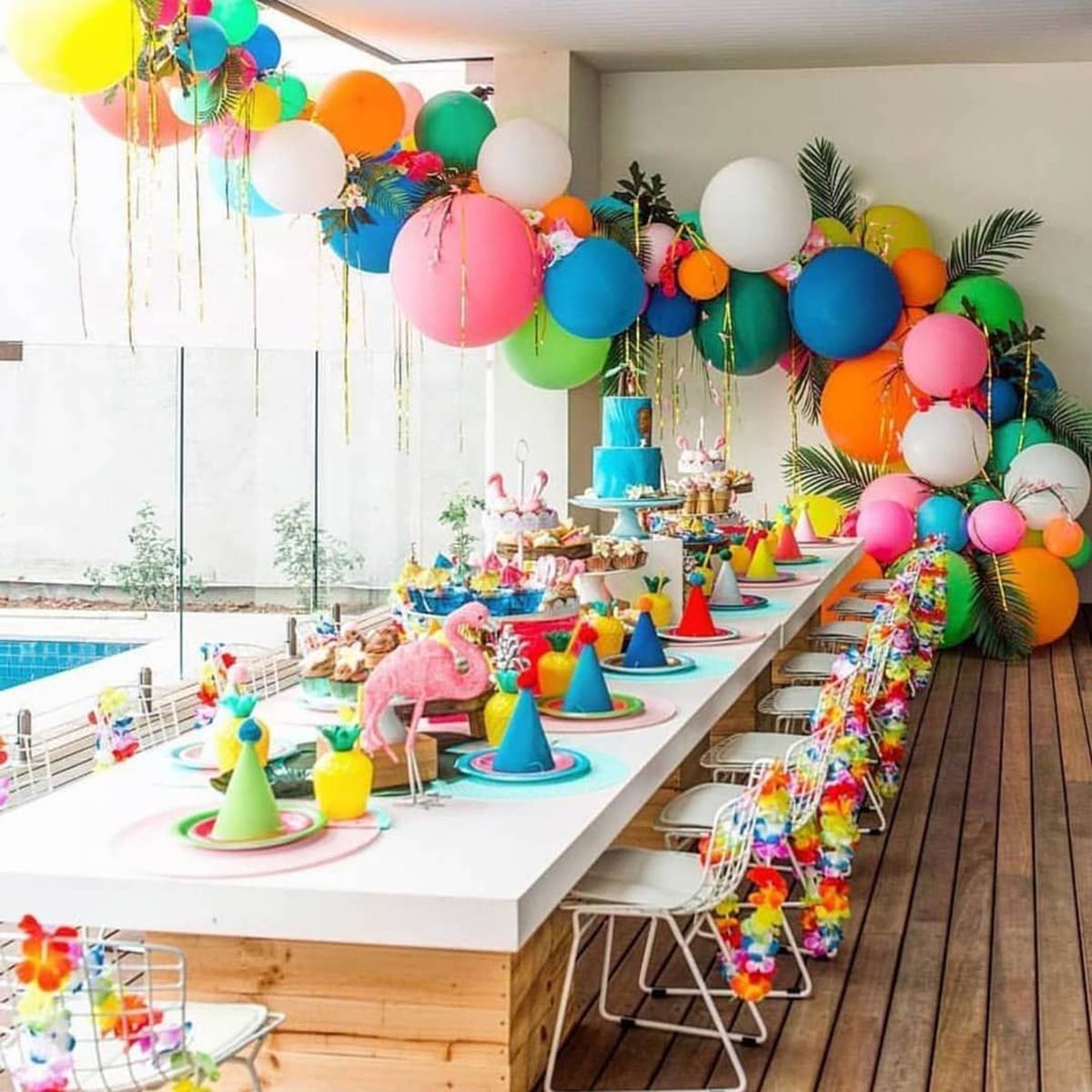 There are chances that with a lot of people at the event area, your personal photographer might not get to cover the decorated spaces like the backdrop, food table, party games section or the photo booth so have those spots covered first before the guests arrive. Another tip that we would like to share here is that see if you can arrange the event in the morning or early afternoon so that you guys can make the most of the natural daylight.
5. PARTY DETAILS MATTER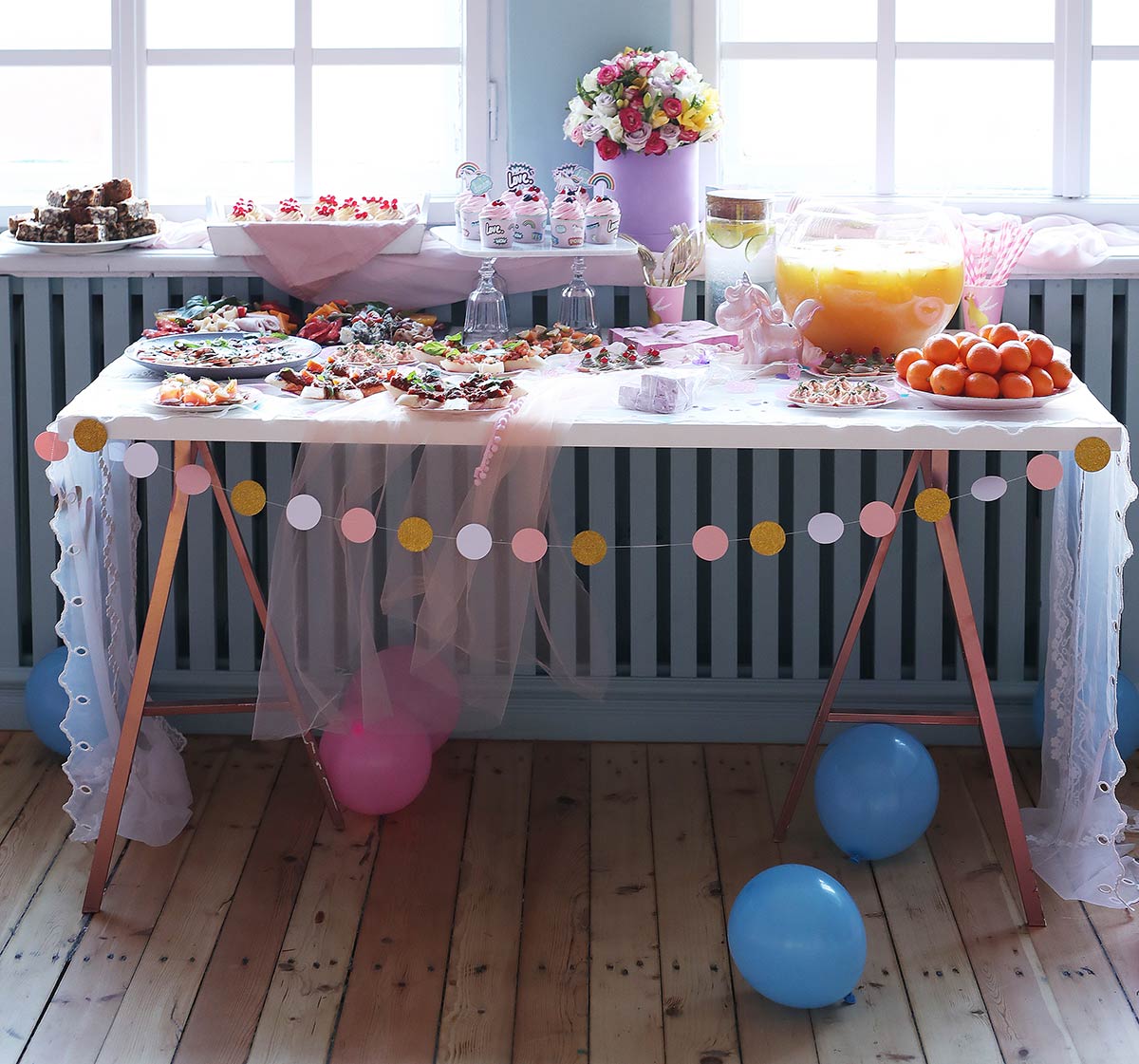 Like the event area, organizers of a party put in their efforts and energies into making the table spread an awesome one too which means that when you are done photographing the space including the backdrop, balloon arch and other arrangements, hop on to the food table to capture what's in the food for example; the cake and cupcakes, the tiny table cards mentioning what's there in the bowls, chocolate fountain and even the birthday caps and goodie bags as well.
6. TAKE A LOT OF PHOTOS AND THEN SOME MORE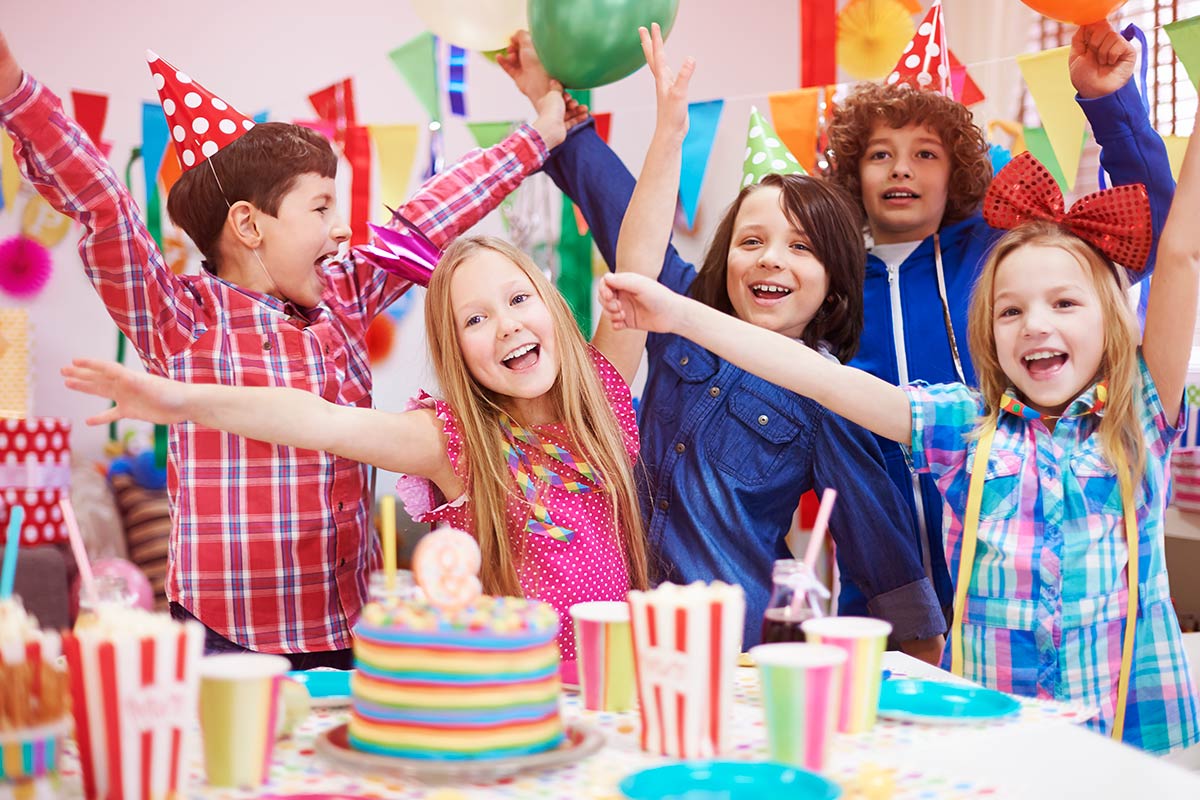 Always remember that there can never be a lot of photos – keep photographing anything and anyone that comes into the frame or move your frame towards them. What will happen is that you will allow the family to create collages (physical and online) and utilize the photos in the future as well. Another advantage of never taking your hands of that camera button is that you will be able to discard the ones that got bad due to someone's blinking or shaking their hands, legs etc. while making sure that you have the perfect shots with you too.
7. INCLUDE EVERYONE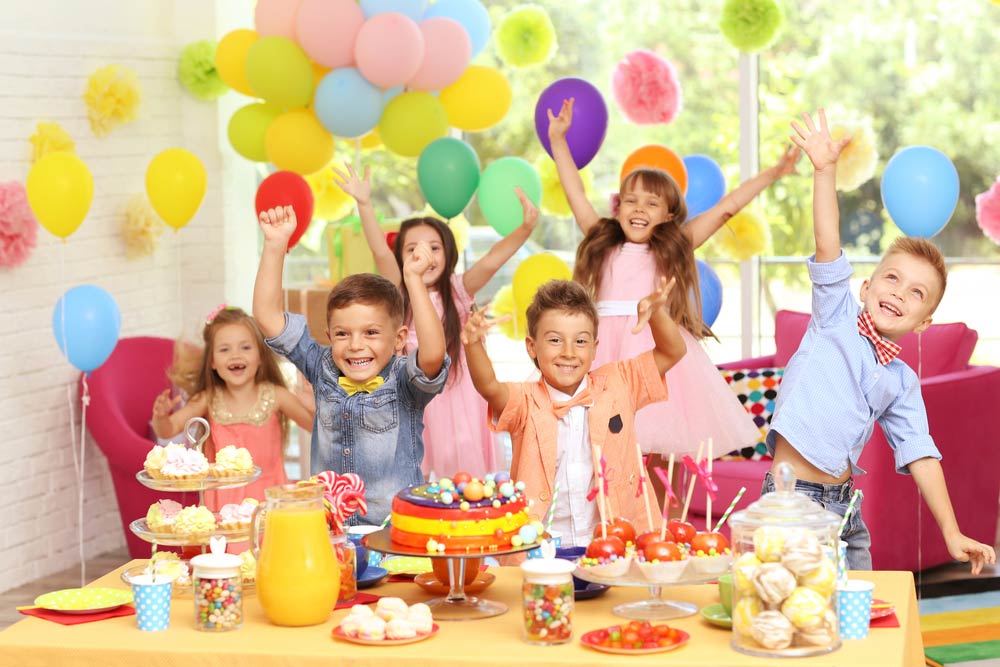 Guests are invited to intimate parties for a reason which means that you have to photograph them as well. We know that it can be a little hard when you are there to focus on the kid and their family members but don't forget to take pictures of the guests and friends that are attending the party. Candid and posed photos work for everyone but if you think someone might not be comfortable, then you can have the hosts announce that you are covering the event and those who don't wish to be photographed may move to the other spots.
8. GROUP PHOTOS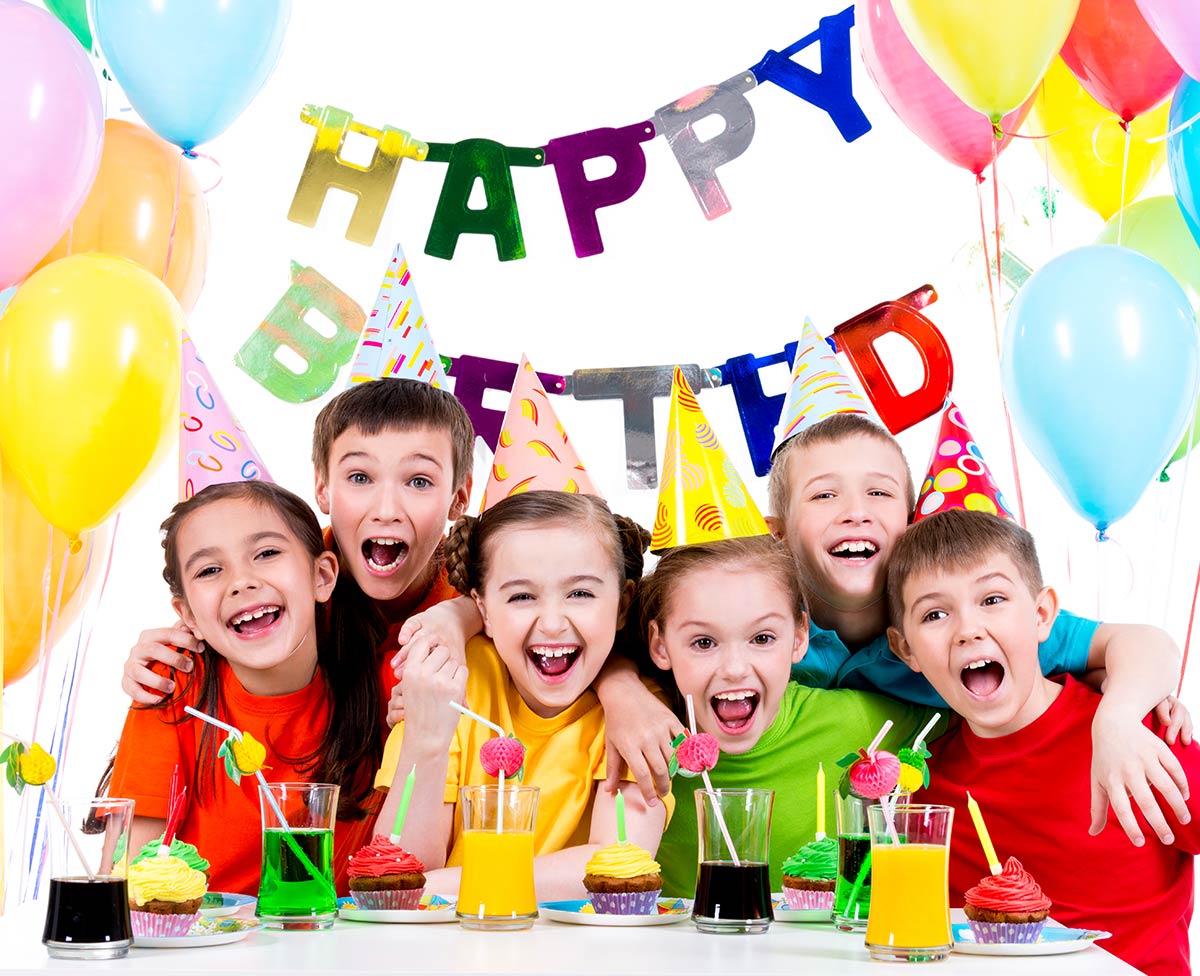 Solo photos are nice and cute and can be used for profile pictures online, but group photos are equally necessary especially with the family members, close friends and extended family as well so, make sure that you request the guests etc. to gather around time to time in order to get nice group photos – these can also be great for framing purposes and can turn out to be great presents as well.
9. GET IN THE MOOD
To keep the kids busy, there are always games in addition to all the fun things that are happening at the birthday party, and to capture those candid photos of the kids or adults that are participating, you need to get in the mood too, become a part of those activities and while you are at it; you can also take close-ups as well to capture adorable expressions.
10. PROP IT LIKE YOU MEAN IT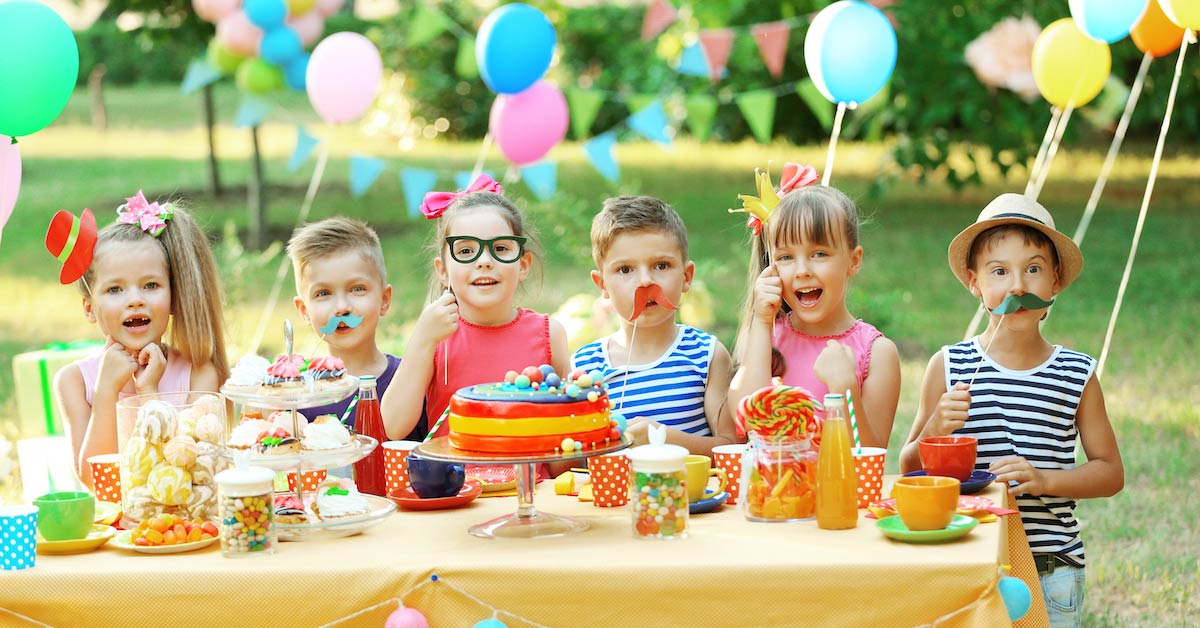 Humans add life to the photographs at the events and props can be used to double the fun. We are sure at the next birthday party that you will be covering, there are going to be cute little props like plush toys, thematic photo booth props, balloons as well as bubble guns so, give them to the guests and ask them to pose with the props in order to get amazing and unique photographs from the birthday party. It will be so much fun, we promise.
And that is all for today, dear friends! We hope that you not only enjoyed our today's blog, but you will also follow these super easy tips to photograph a child's birthday at home too and if you do, feel free to share how it went in our comments section.
Oh, and don't forget to share the blog with your family members, friends etc. as well!
Photos credit: freepik.com | candyclub.com | shutterstock.com
Recommended: