Hi there guys! We hope that you had a great time reading our previous blogs and that you are very excited to read this one too which we will start talking about before we thank you all for always sending in your suggestions and requests and for always making sure that your friends, favorite colleagues as well as your family members are reading our blogs too. We look forward to more such interactions with you guys and until that happens, let's talk about 22 best smart watches under $100 that you must check out and buy your favorite one from Amazon in 2022.
Smart watches are being used for many purposes like tracking your sleeping patterns, how much you are walking during the day, how many calories are being burnt, where to go if you are visiting an area that you have never been in before, to respond to messages and calls as well and of course to check the time too. We feel that they also add more to a person's personality as well and no matter how many regular watches you have, it won't hurt to get a smart watch, really.
The main reason why we wanted to share an extensive list of best smart watches to buy was to let you all know that now smart watches are available in reasonable prices as well and that you must get one of them for yourself or for someone you wish to surprise on their birthday etc. but as we will proceed, we will be sharing all the amazing things that will help you get the perfect smart watch for yourself so, make sure that you read the blog till the end in order to spend your money on something highly useful.
Gone are the days when smart watches would only be available in black color or white for that matter; now there are tons of designs and bands that you can pick for your smart watch and can change them frequently as well depending on your mood or where you are going. We will also suggest you get a couple of bands that can be used while you are at work, while you are hanging out with your friends, while you are meeting clients etc. so that you do not come across as too casual and too boring in the mentioned situations. Then there are smart watches for women too like pinks and florals are mostly liked by women so, you can see what you really like and then get it too once you are done reading the blog.
Recommended: 10 Best Value for Money Noise Cancelling Earbuds 2021
In this part of our blog, we will be sharing all the things that you can do with your smart watch so let's dive right into it. As you all know that you can easily track your foot steps, your heart beat and your other linked devices with your smart watch but in addition to all of that; you can also stay notified with whatever is happening on your social media platforms as well. We think that it is a great opportunity for all the social media managers to have a smart watch with them that can notify about the important things that are happening on the pages and accounts that they happen to monitor.
Then of course, there is a feature of responding to messages and calls etc. as well and you can do that easily if you are someone who must be in touch with their team members, clients, business partners or even family members all the time so, while you plan to appear to be someone dapper and well dressed with your smart watch, you must know that it will keep you connected with whom you wish to be connected. Oh, and did you guys know that with your smart watch, you can also stay entertained as well? That's true! You can even watch videos on YouTube and listen to music now too all with your smart watches and we are glad that technology is upping the game for all of us.
Recommended: 10+ Best High Quality Bluetooth 5.0 Wireless Earbuds With Microphone 2020
We know that you would like to check out such watches in detail so, that you know which one you are getting for yourself and while you will be doing that, if you have money, do check out something that you can get for your favorite colleague, your friends, your family members too because smart watches under $100 is something to be super happy about and what do we do when something THAT amazing is available for nice prices? We get them for the people we love! ?
Now it's time for us to leave you guys with our collection of 22 best under $100 smart watches to buy from Amazon in 2022 so that you can spend as much time as you would like to before you purchase the stuff that you are looking for.
1. SAMSUNG Gear S2 1.2 Inches
Specs: Circular AMOLED NFC, GPS, 3G IP68 Smartwatch, send/receive messages and dual core processor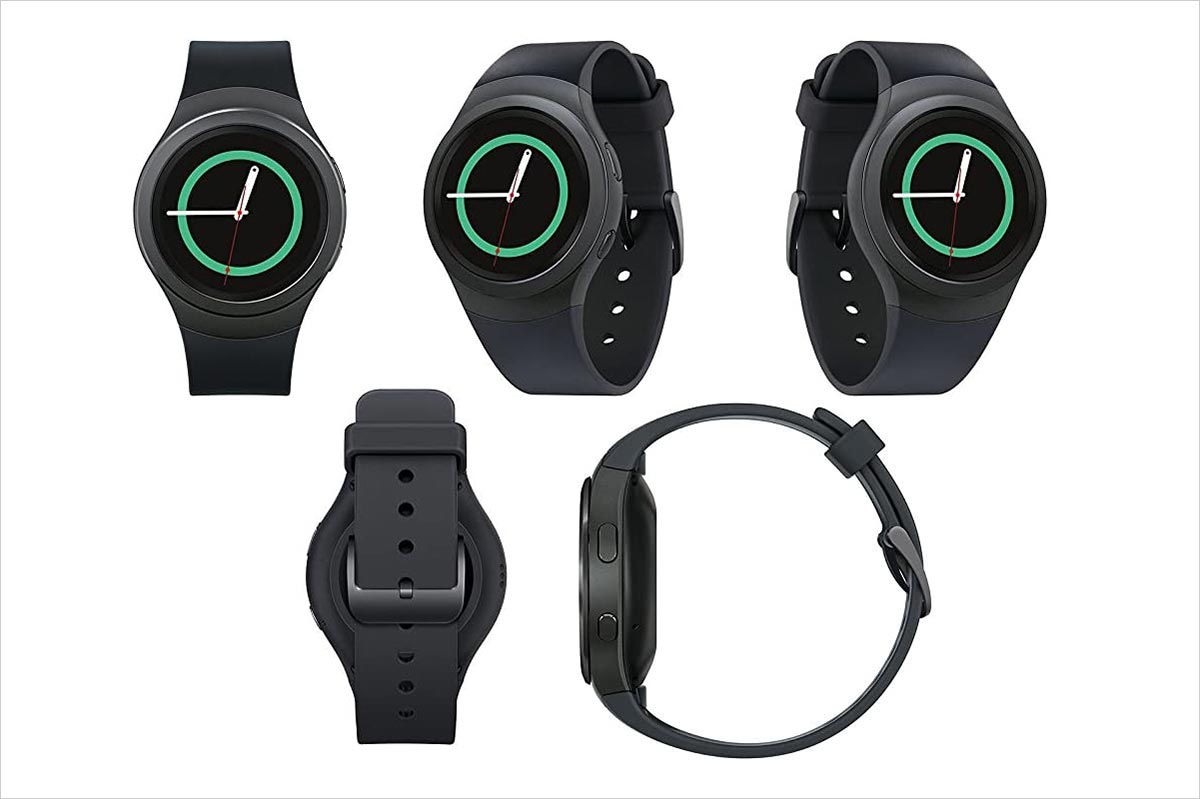 2. HUAWEI Watch FIT Bluetooth SmartWatch, 1.64″ Vivid AMOLED Display
Specs: Quick-Workout Animations, 10 Days Battery Life, Sport GPS Fitness Tracker, 5 ATM Waterproof for iPhone and Android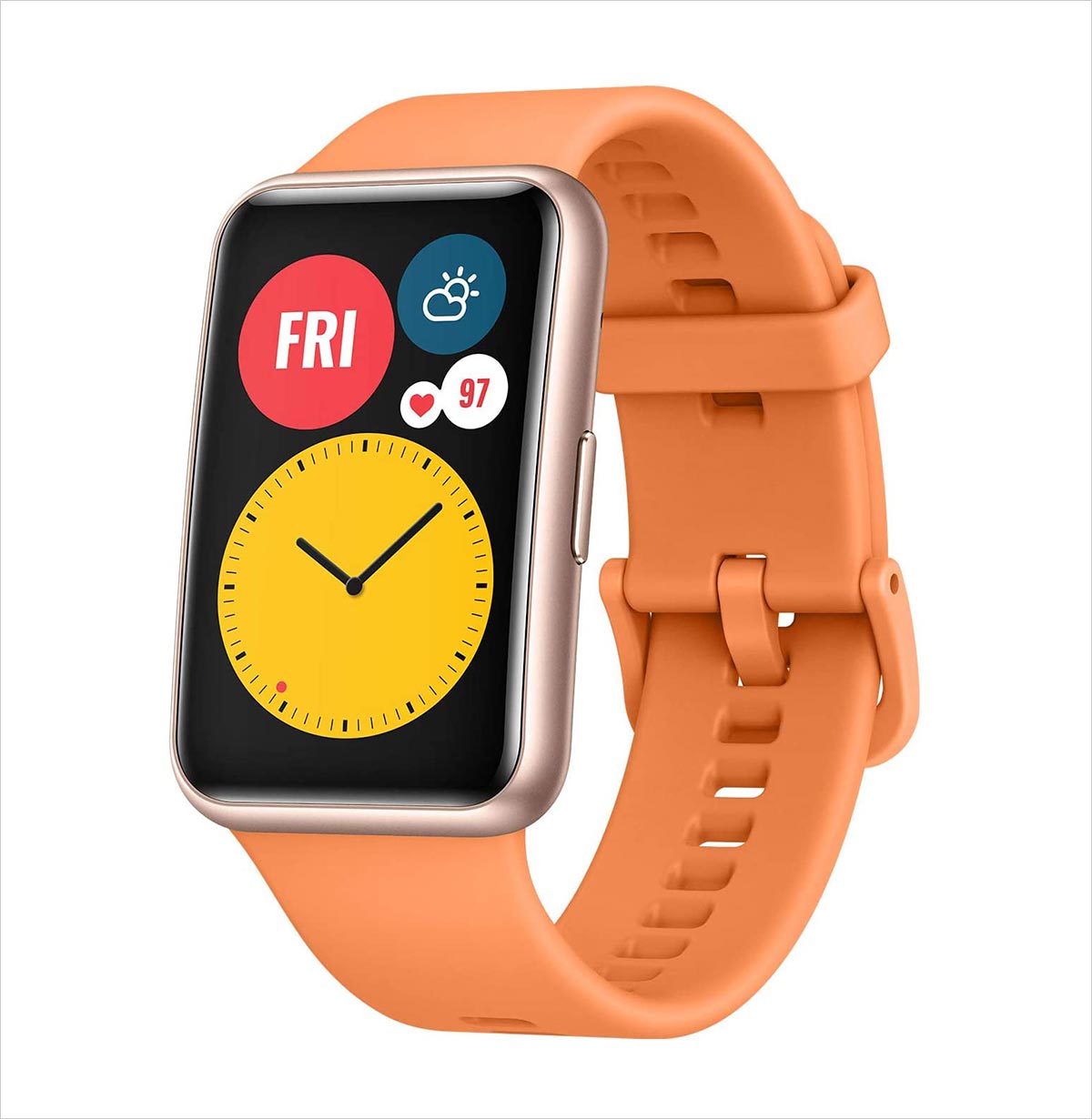 3. Samsung Gear S2 Classic Smartwatch 
Specs: 1.2″ Super AMOLED Multitouch 360×360 px resolution, 302ppi pixel, Wi-Fi, Accelerometer, Ambient Light, Gyroscope, Barometer and Heart Rate, Samsung Pay, S-Voice, S-Heatlh, Wireless Charging, and IP68 Certification (Dust and Water Resistant)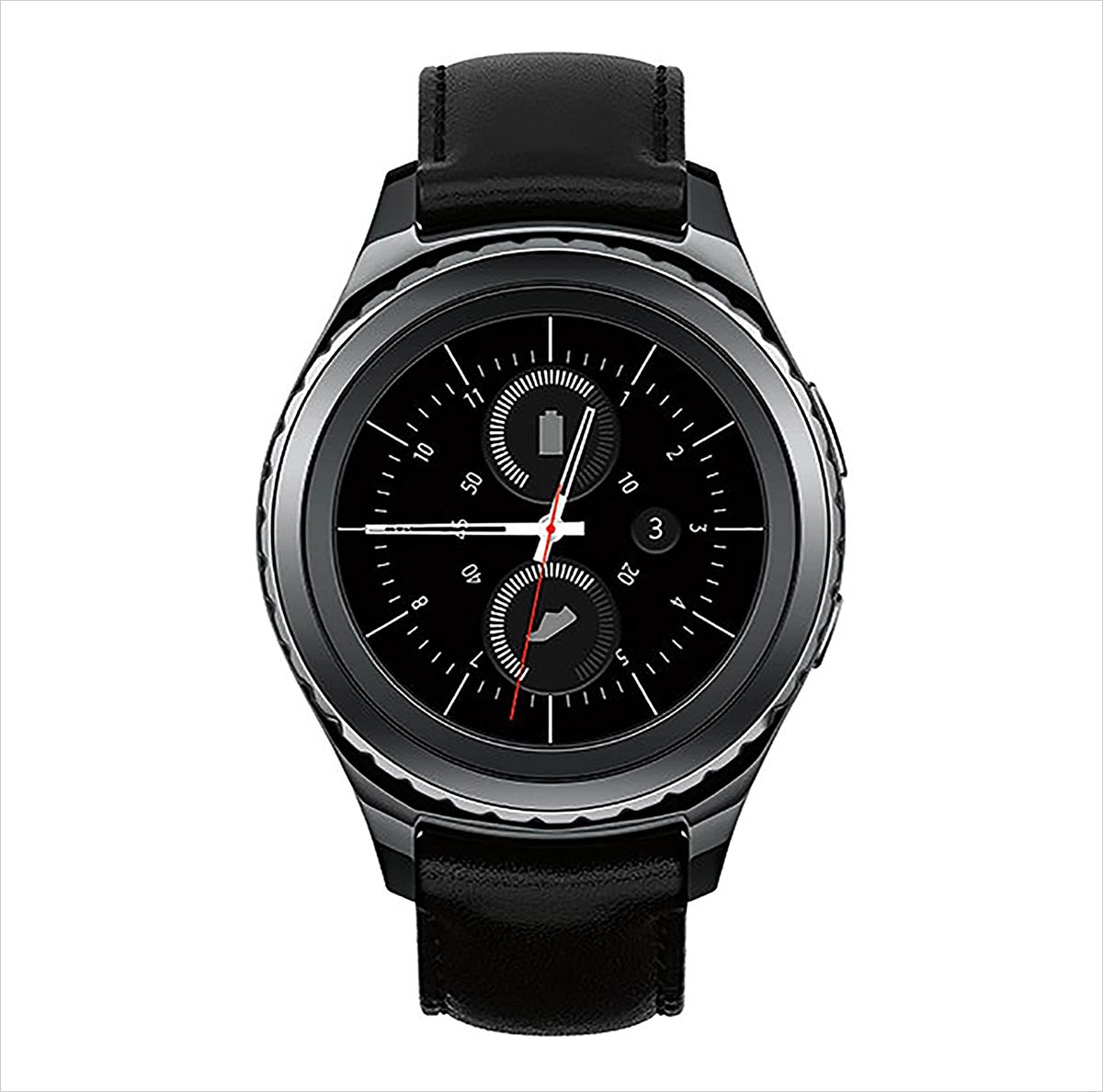 4. FVIWSJ Smart Watch Fitness Tracker
Specs: 1.4 Inch Touch Screen Smartwatch Fitness Watch for Women, Men Compatible with Android iOS, Smart Watch with Text and Call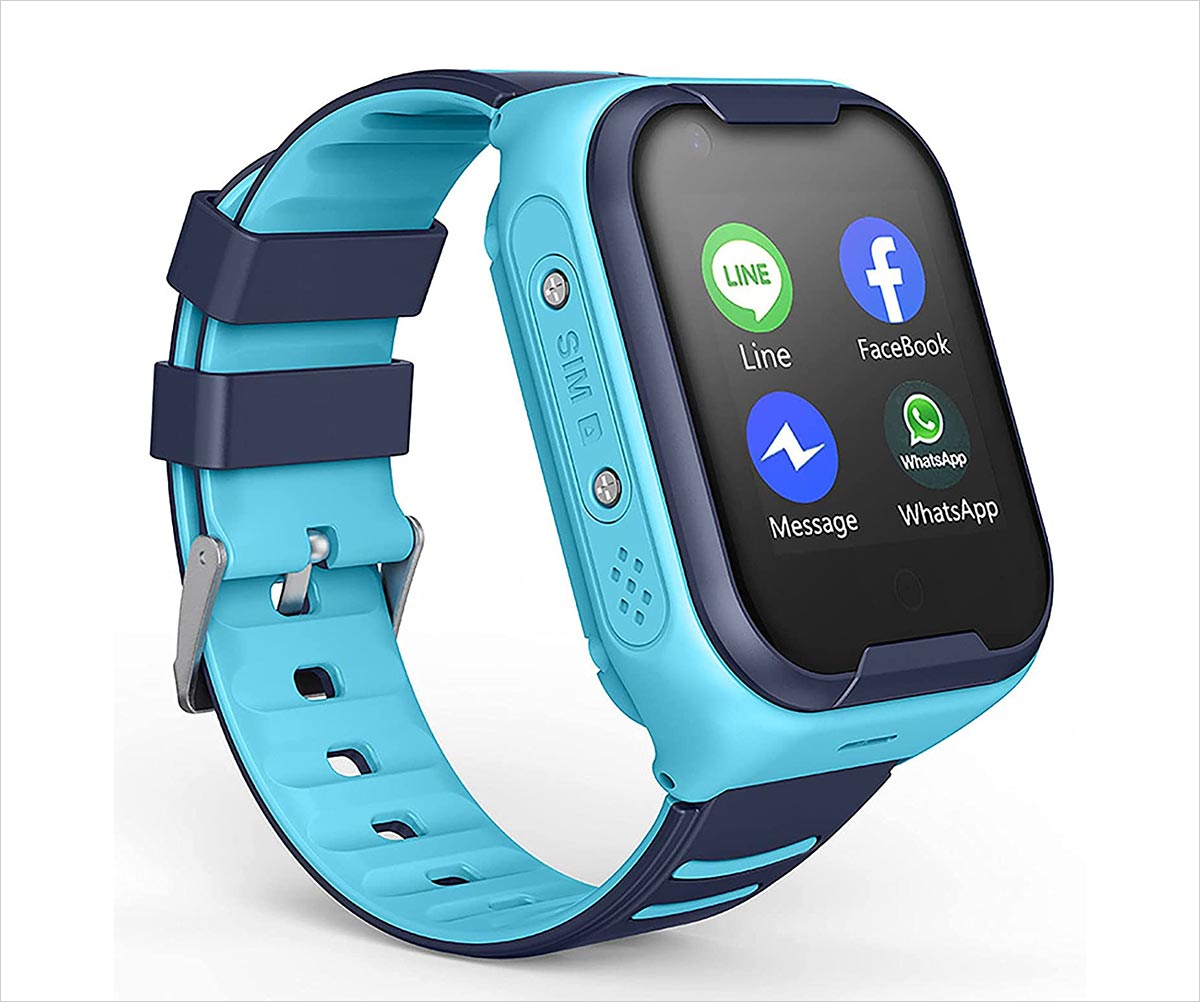 5. Fossil Men's Sport Metal and Silicone Touchscreen Smartwatch
Specs: Heart Rate, Waterproof, True GPS, NFC, and Smartphone Notifications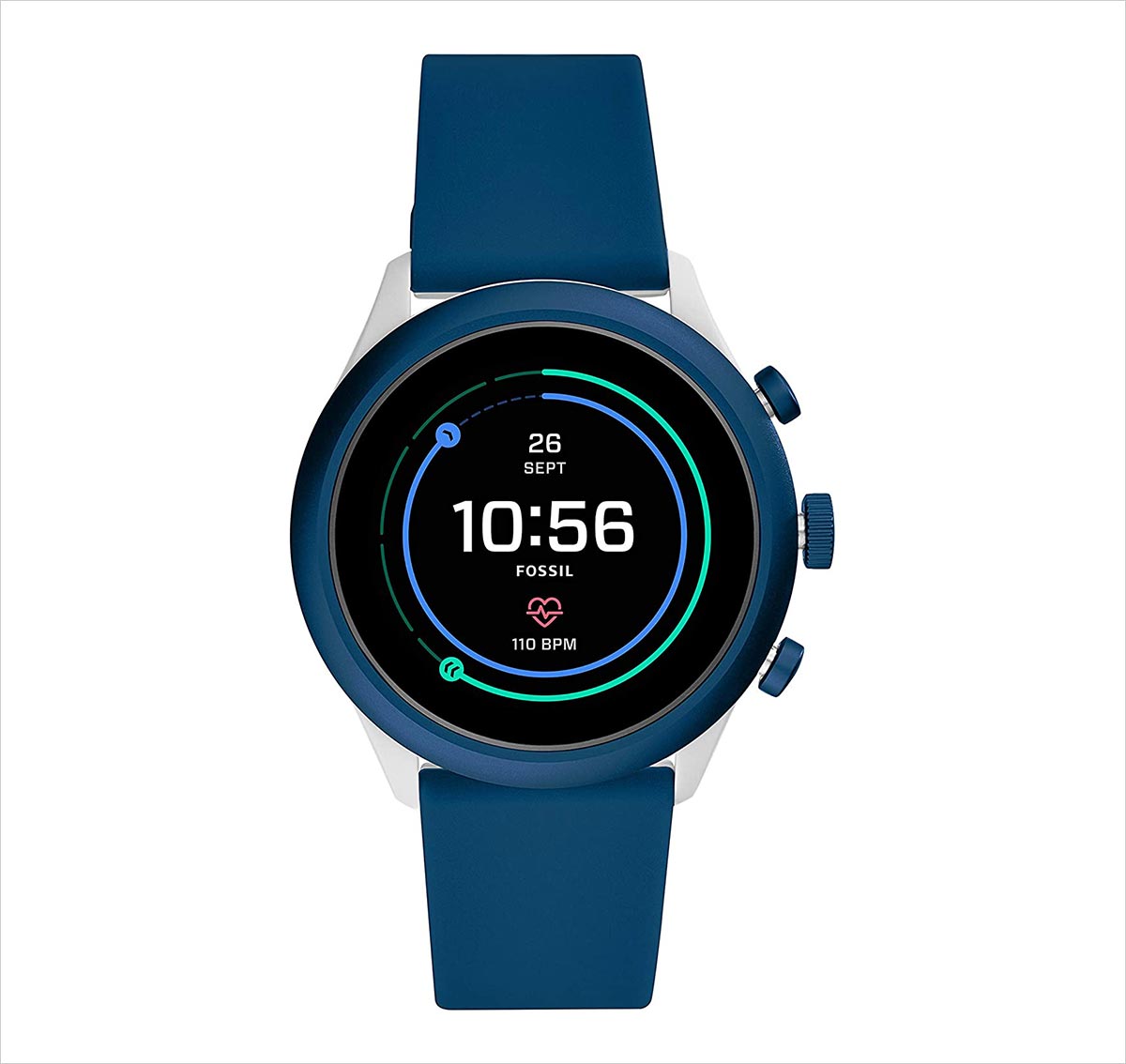 6. HiWitech Smart Watch for Android and iOS
Specs: Sports Tracker Showing Sports info via TFT Screen, IP68 Waterproof, Sleep Tracker with Magnetic Cation Charging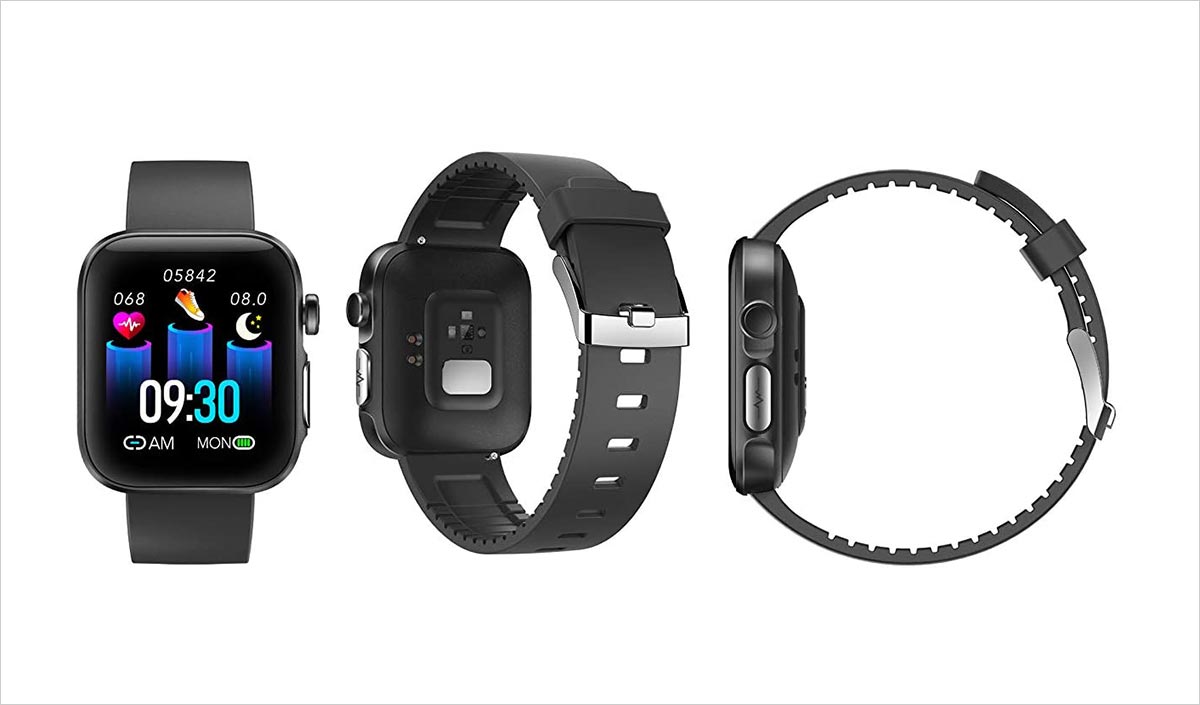 7. Dirrelo Smart Watch for Android Phones and iPhone
Specs: 1.55 inches screen, Fitness Tracker, Sleep Monitor, Messages, True GPS, Heart Rate Monitor, Bluetooth, GPS, touchscreen and waterproof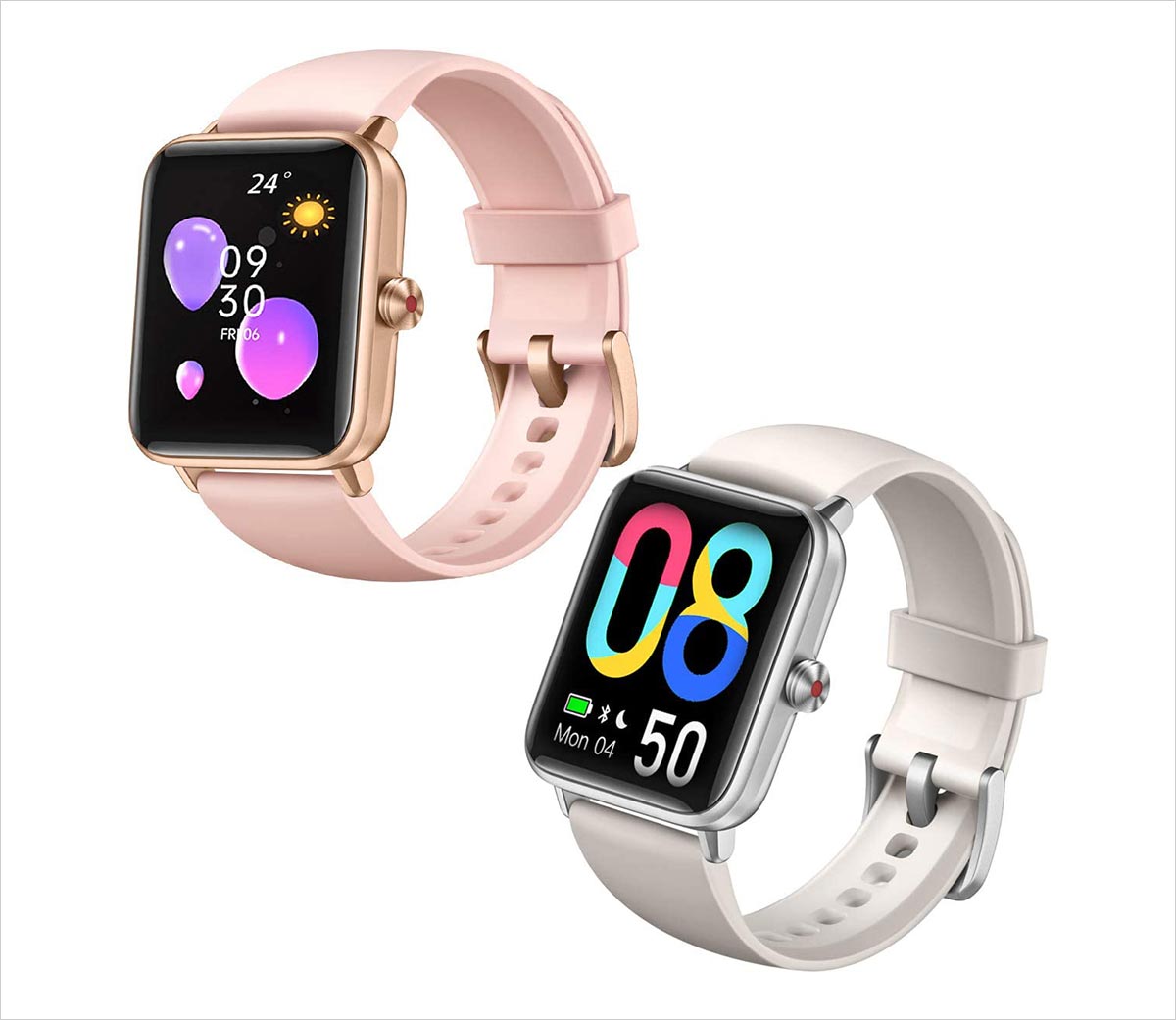 8. SPOREX S2 Bluetooth Music Smart Watch for Android Phones and iPhone
Specs: Fitness Tracker, Blood Pressure Heart Rate Monitor, Apple iOS & Samsung smartwatches for Men & Women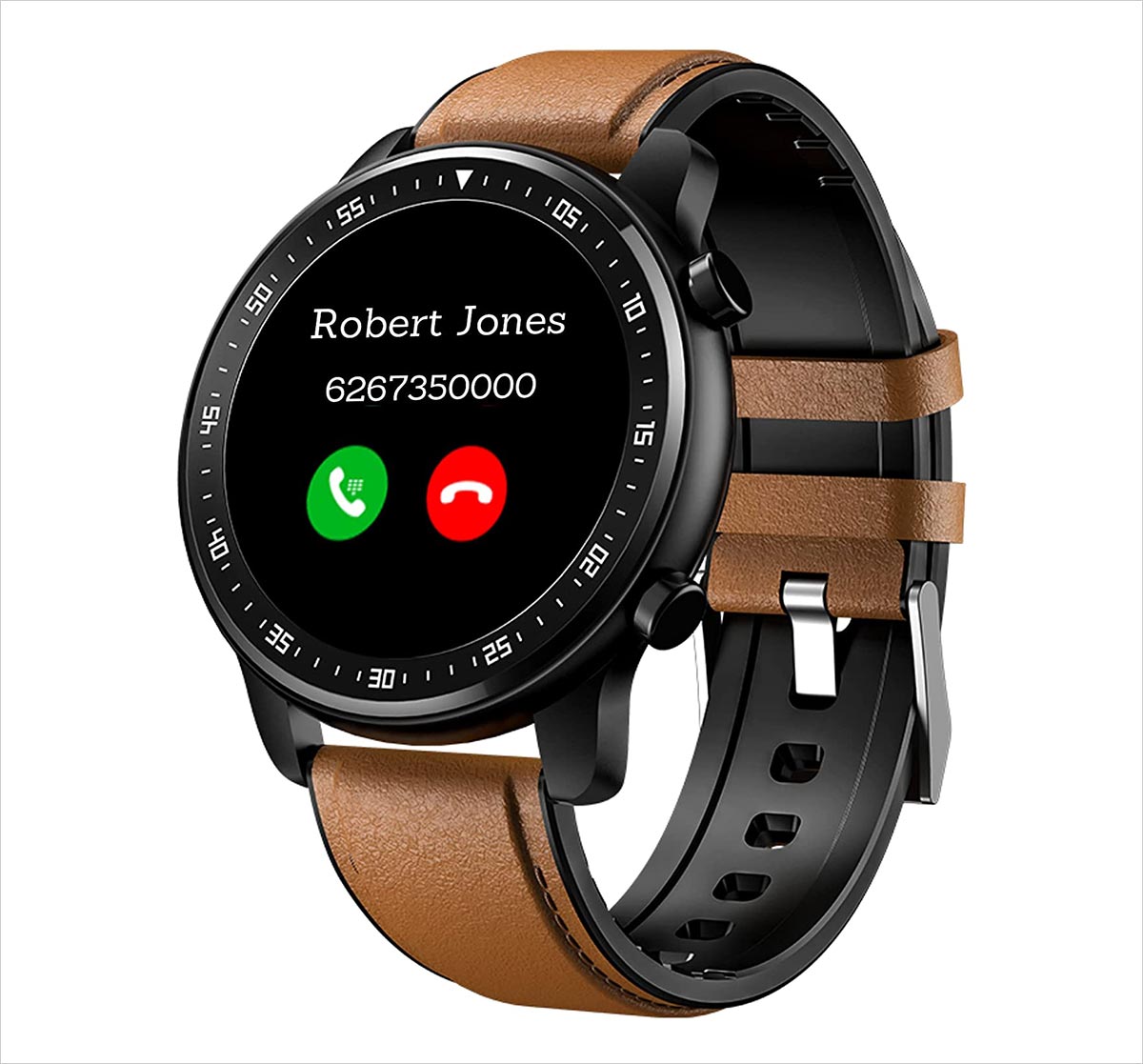 9. SAMSUNG Galaxy Watch Active2 – IP68 Water Resistant
Specs: Active2 – IP68 Water Resistant, Aluminum Bezel, GPS, Heart Rate, Fitness Bluetooth Smartwatch – International Version (R830-40mm, Pink Gold)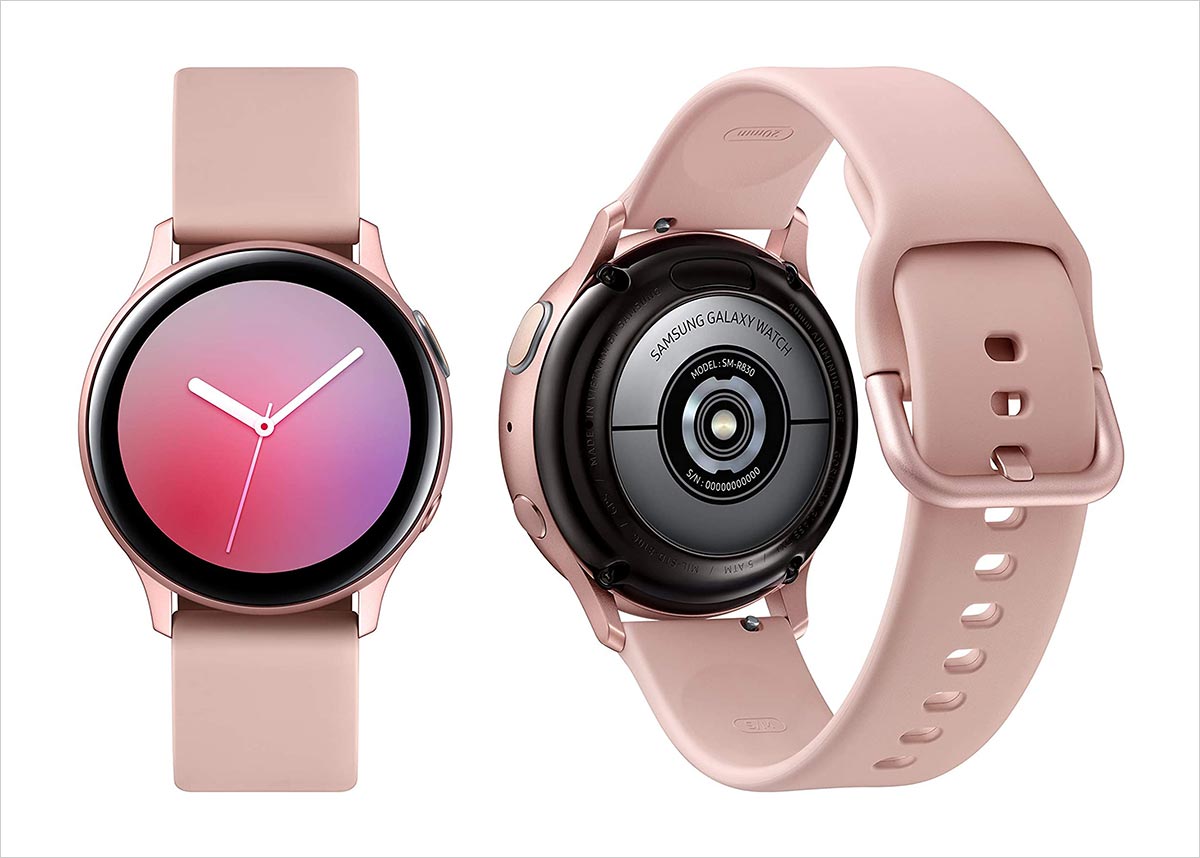 10. Amazfit GTS Fitness Smartwatch with Heart Rate Monitor, 14-Day Battery Life
Specs: Heart Rate Monitor, 14-Day Battery Life, Music Control, 1.65″ Display, Sleep and Swim Tracking, GPS, Water Resistant and Smart Notifications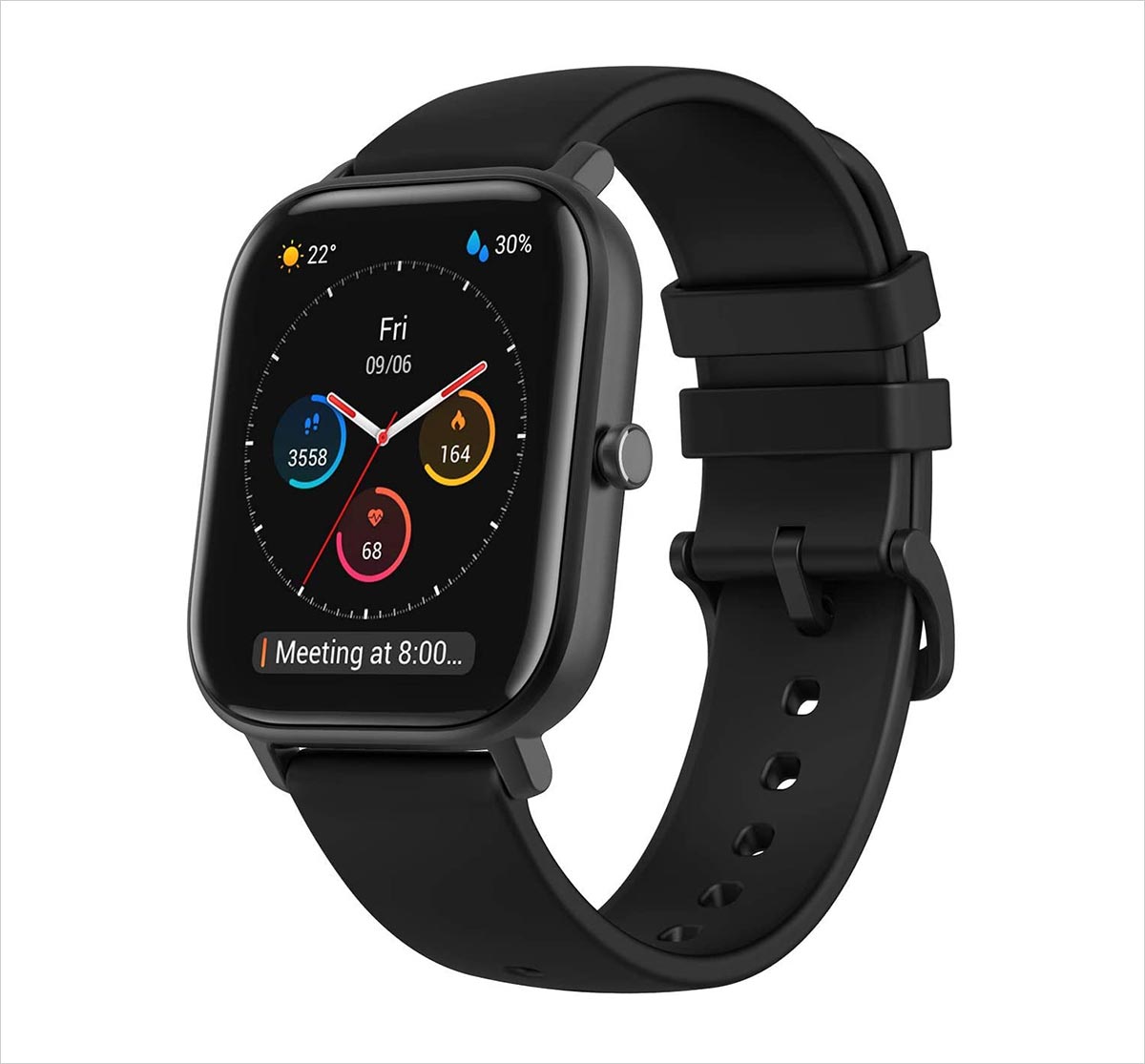 11. 2022 Smart Watch for Men & Women
Specs: 1.69″ HD Display Fitness Tracker with Blood Pressure Heart Rate Oximetry Monitor Temperature Detector, IP67 Waterproof Pedometer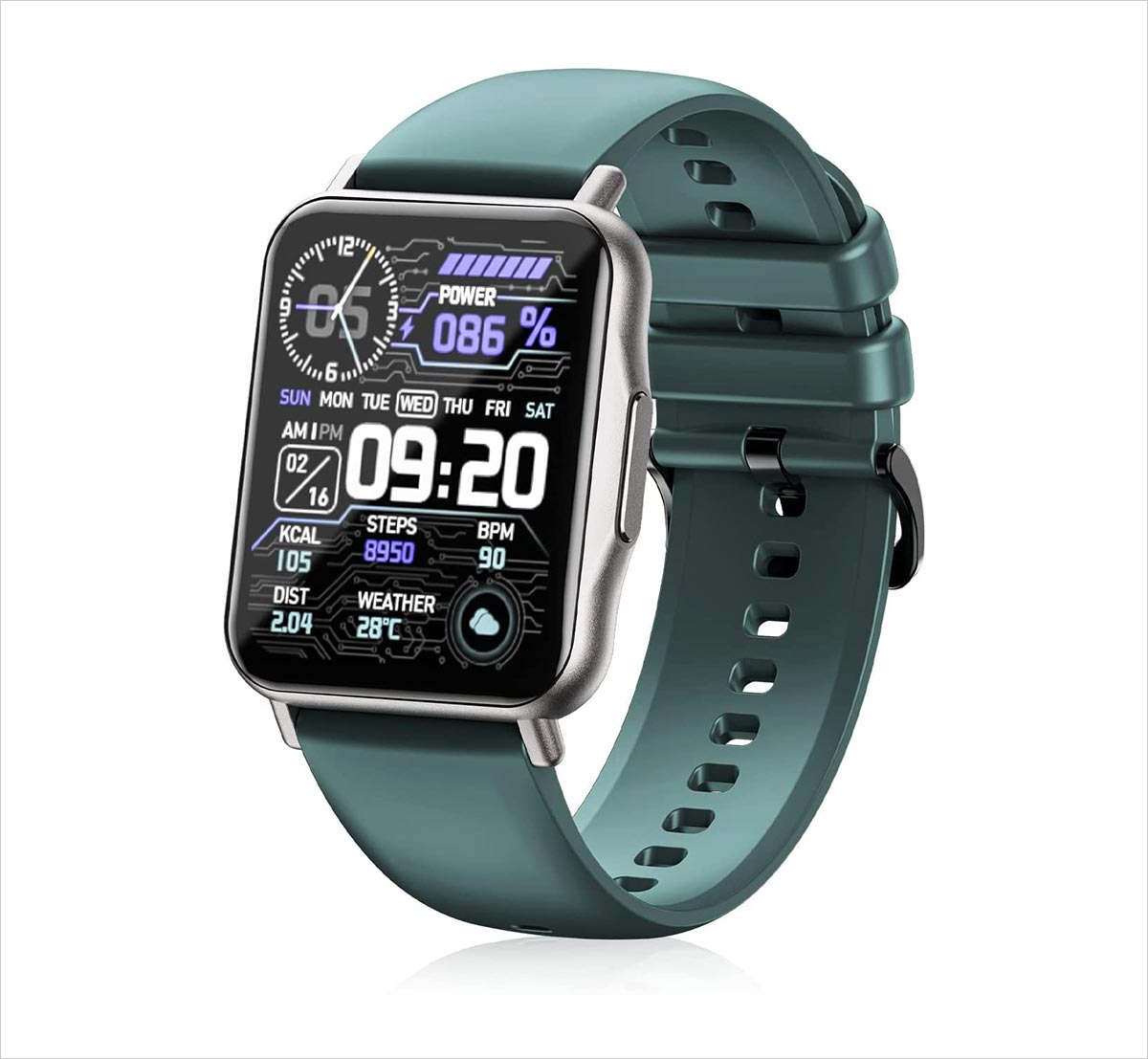 12. DLBJ Smart Watch with Earbuds
Specs: Bluetooth Connectivity, Touchscreen, Fitness Activity Tracker, Camera, Sleep Monitor,  Wireless Earbuds, Voice and Music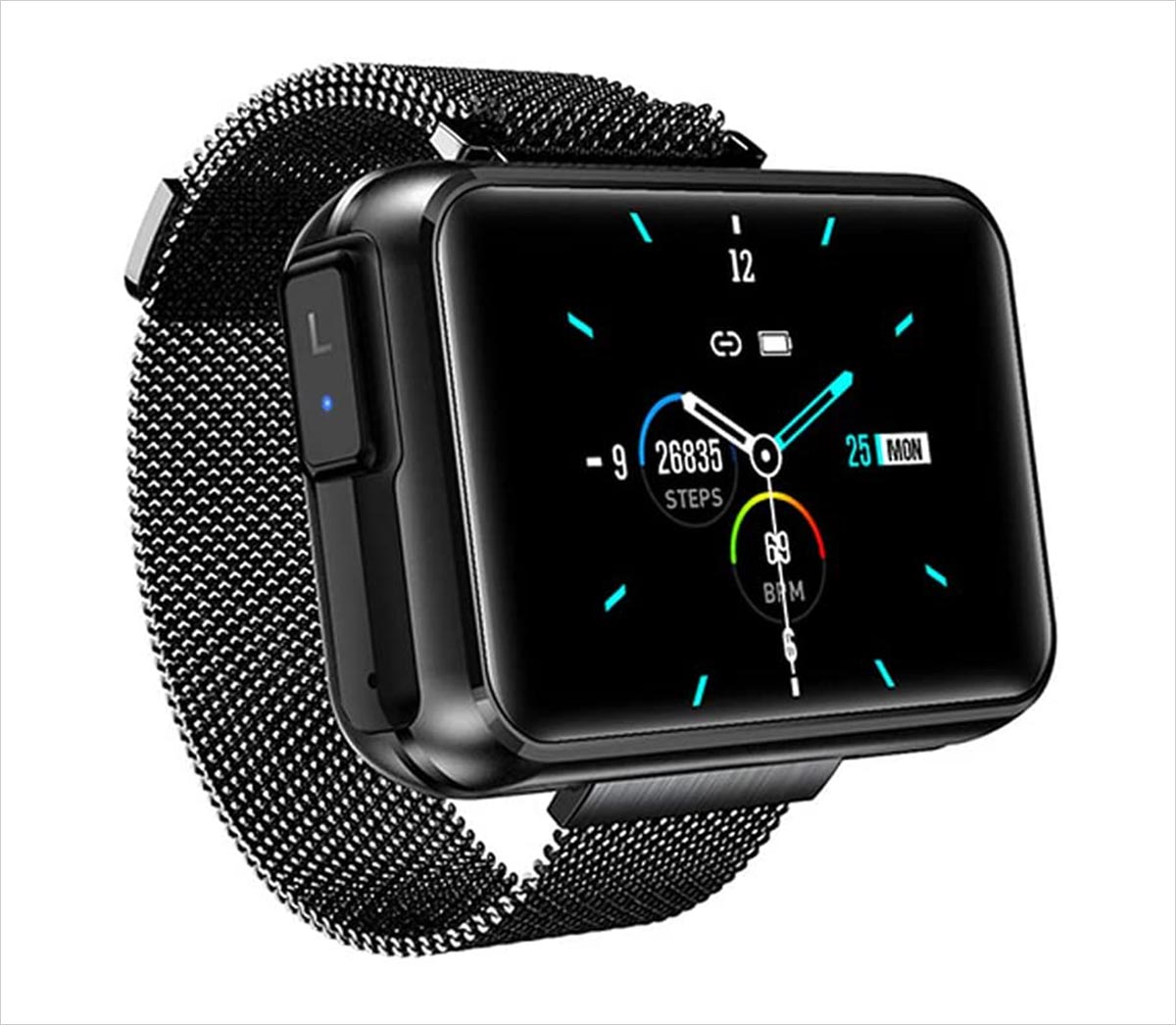 13. Xiaomi Mi Smart Watch
Specs: 1.4 Inch Touch Screen, 5ATM Water Resistant, 9 Days Battery Life, GPS, 11 Sports Mode, Steps, Sleep and Heart Rate Monitor, Fitness Activity Tracker Official UK Version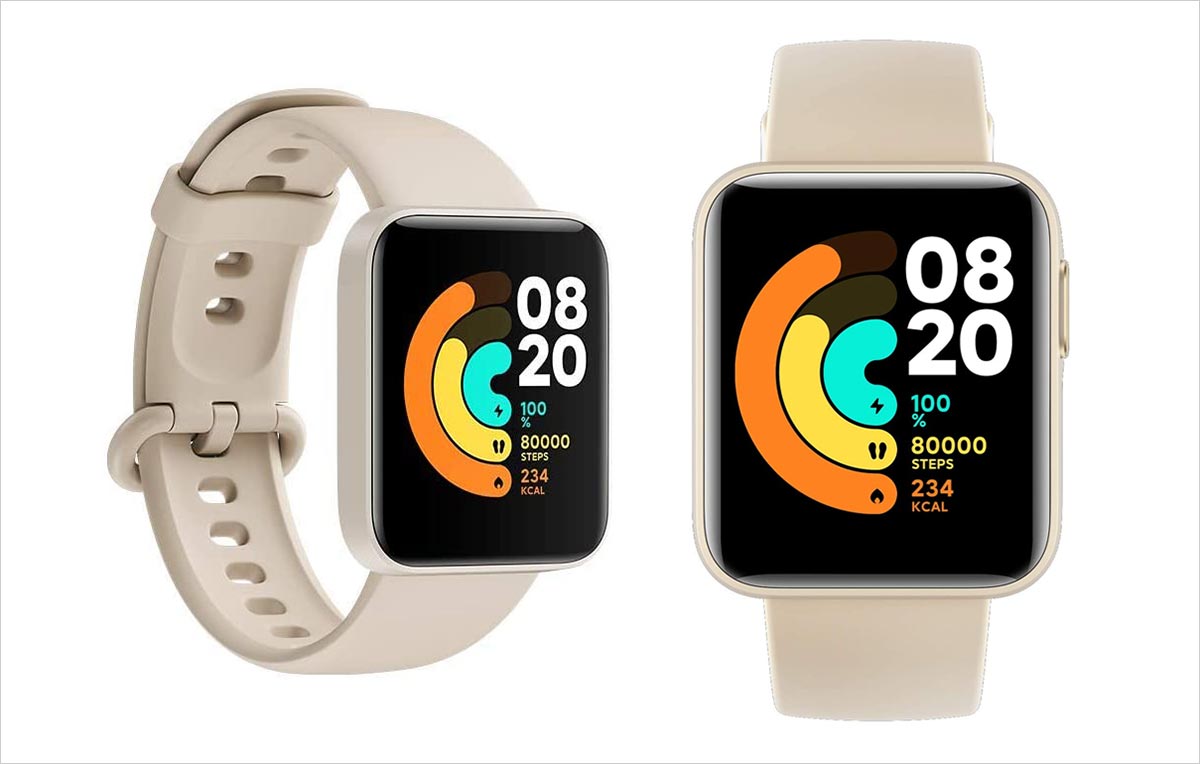 14. LIGE Smart Watch Fitness Tracker
Specs: Heart Rate Blood Pressure Monitor, Full Touch Screen Bluetooth Music Control. Sleep, Step Tracker and Pedometer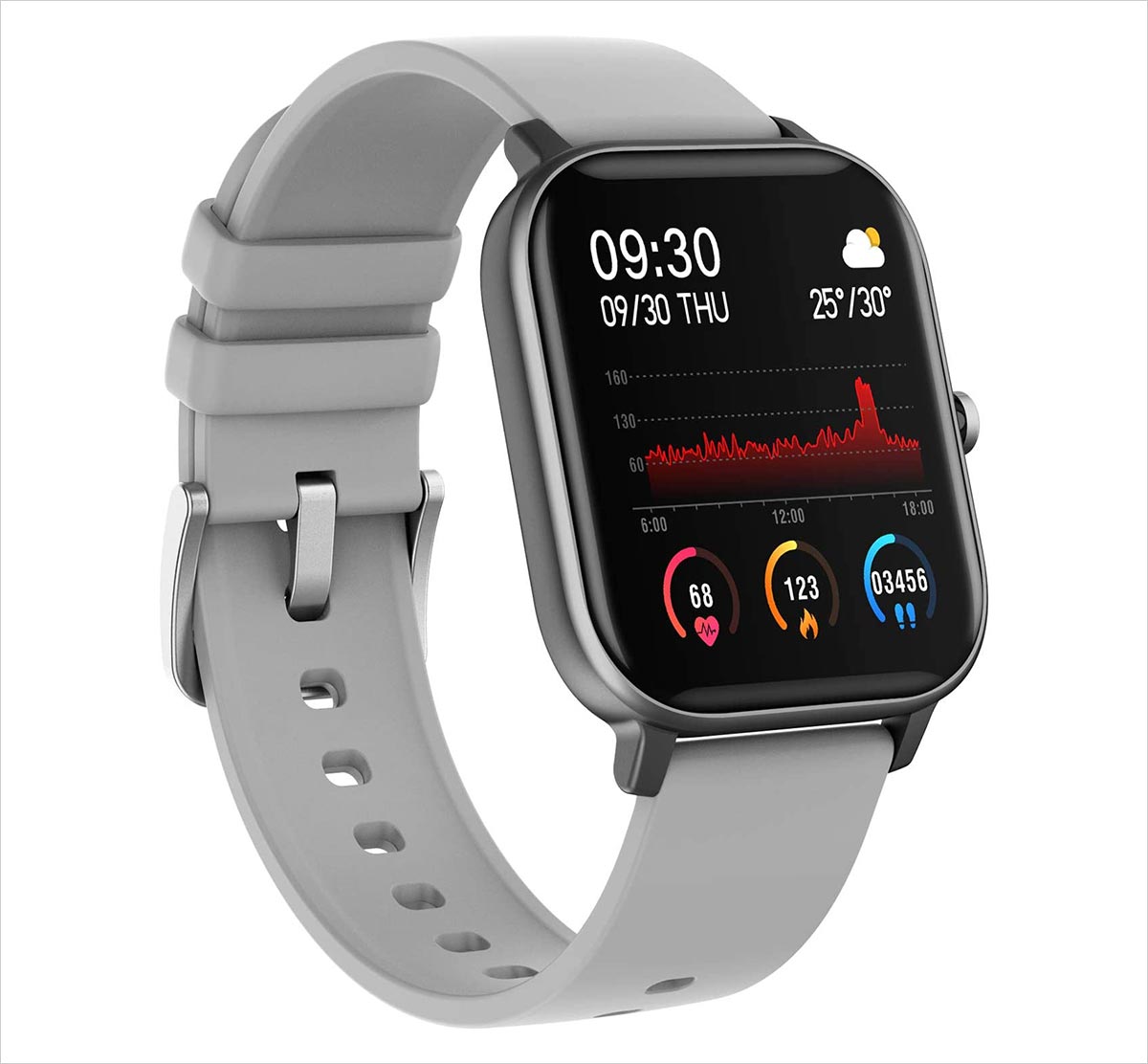 15. Newest M1 AI Earphone Smart Watch
Specs: Built-in TWS Wireless Bluetooth, Earphone, Blood Heart Rate Monitor, Kcal Sports Smart Wristband, Long Time Standby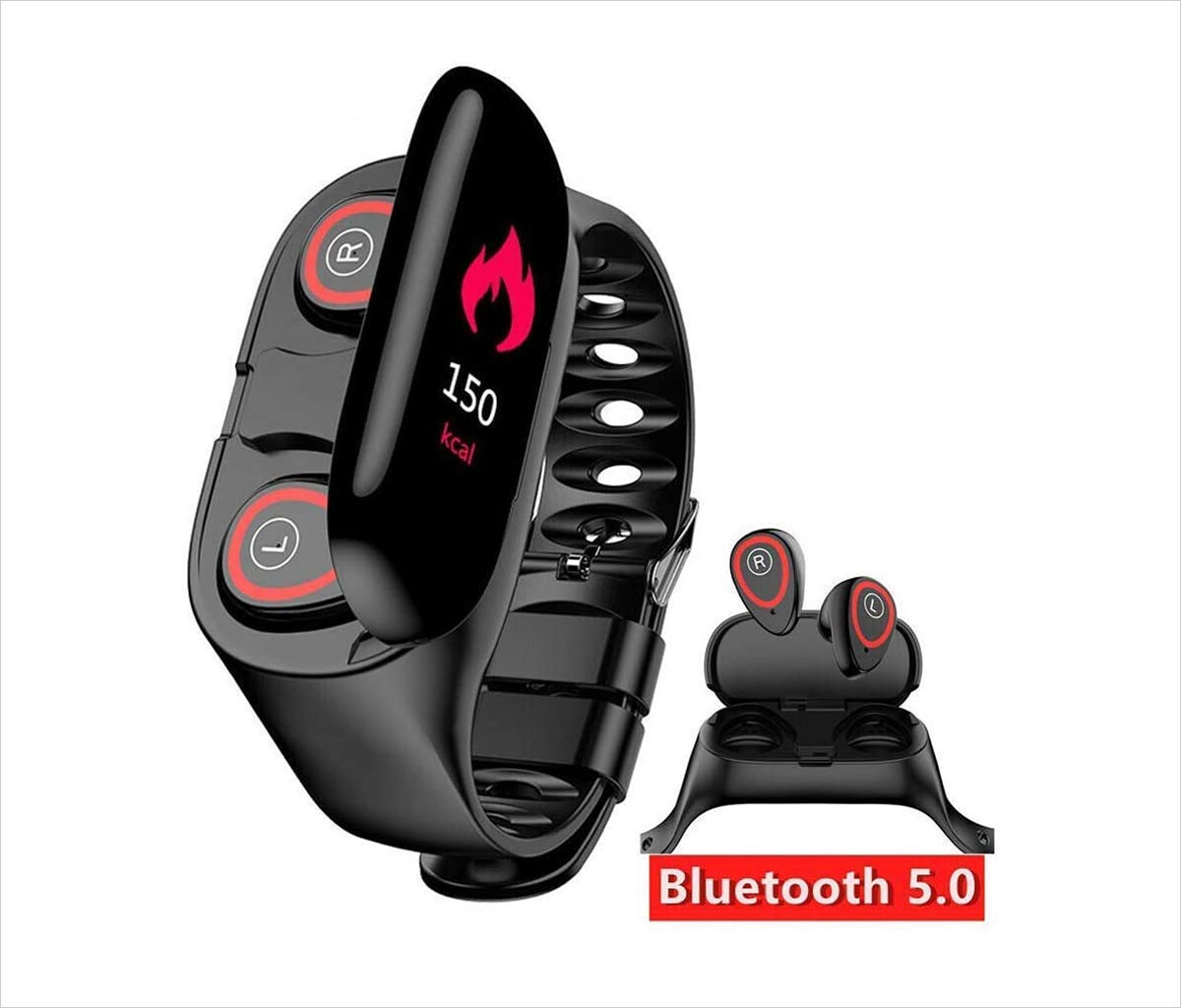 16. Tide Cat
Fitness Tracker
Specs: New Version Colorful Screen Smart Bracelet with Heart Rate Blood Pressure Blood Oxygen Monitor, Smart Watch Pedometer Activity Tracker Bluetooth for Android & iOS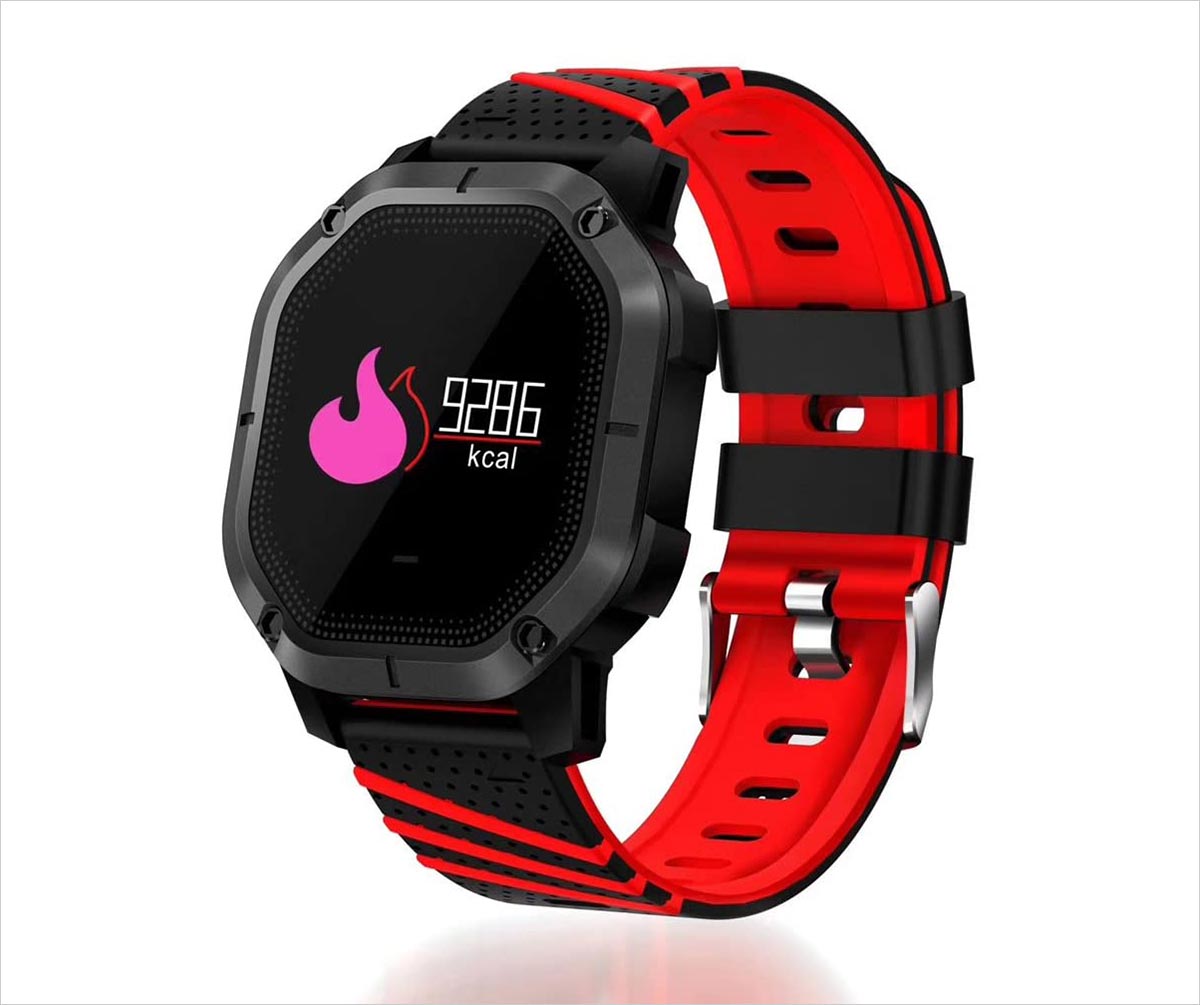 17. Amazfit Bip U Smart Watch Fitness Tracker
Specs: 60+ Sports Modes, 9-Day Battery Life, Blood Oxygen Breathing Heart Rate Sleep Monitor, 5 ATM Waterproof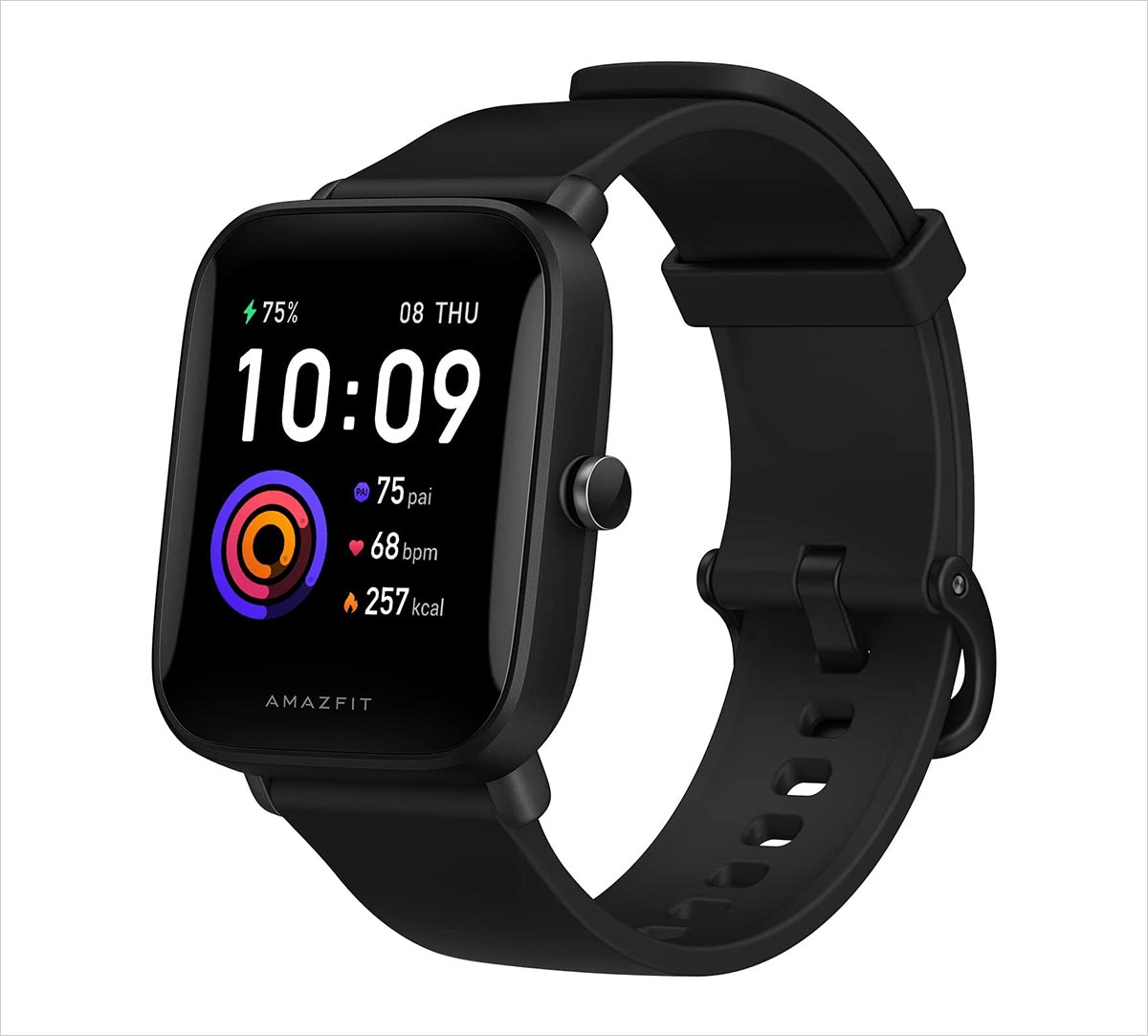 18. iTouch Air 3 Smartwatch Fitness Tracker
Specs: Heart Rate, Step Counter, Sleep Monitor, Message, IP68 Swimming Waterproof for Women and Men, Touch Screen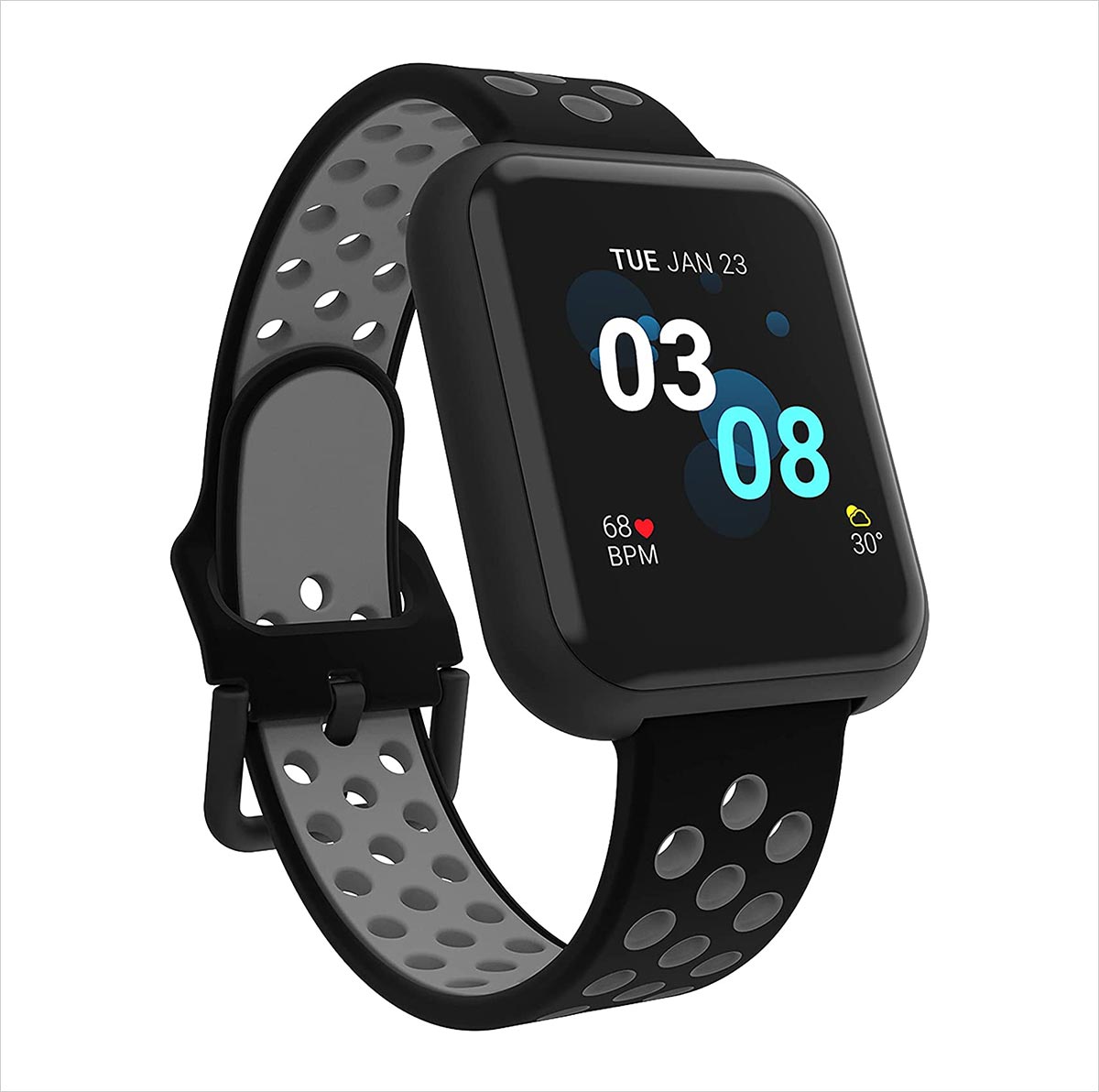 19. Smart Watch for Android and iOS Phones with Call Function
Specs: (Receive/Make Call), Fitness Activity Tracker for Women Men with Music Heart Rate Blood Pressure Sleep Step Calorie Count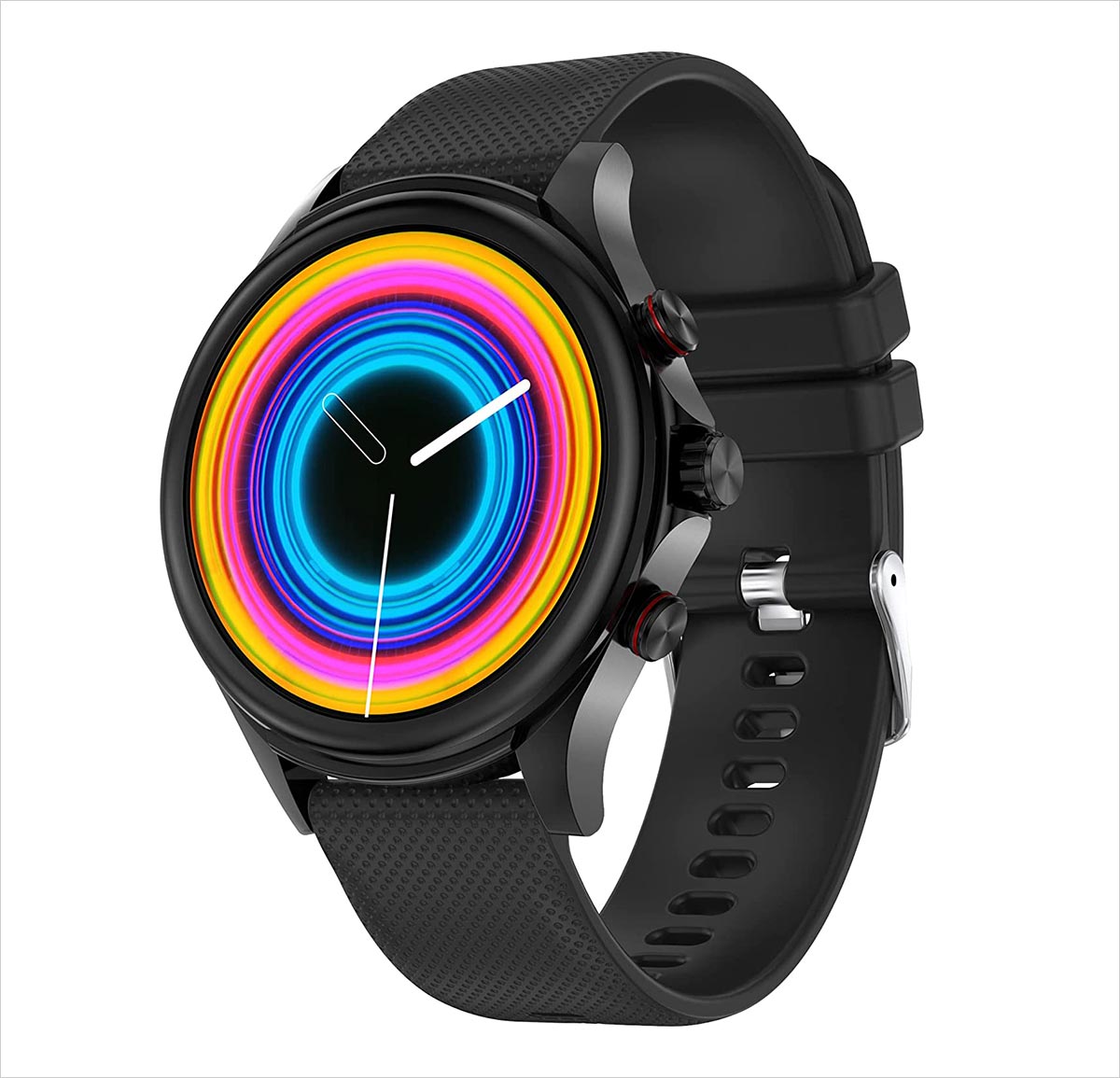 20. XINIU MT3 Smart Watch 
Specs: Heart-Rate Bluetooth Sport Watch IP67 Waterproof Watch, Sleep Monitor, True GPS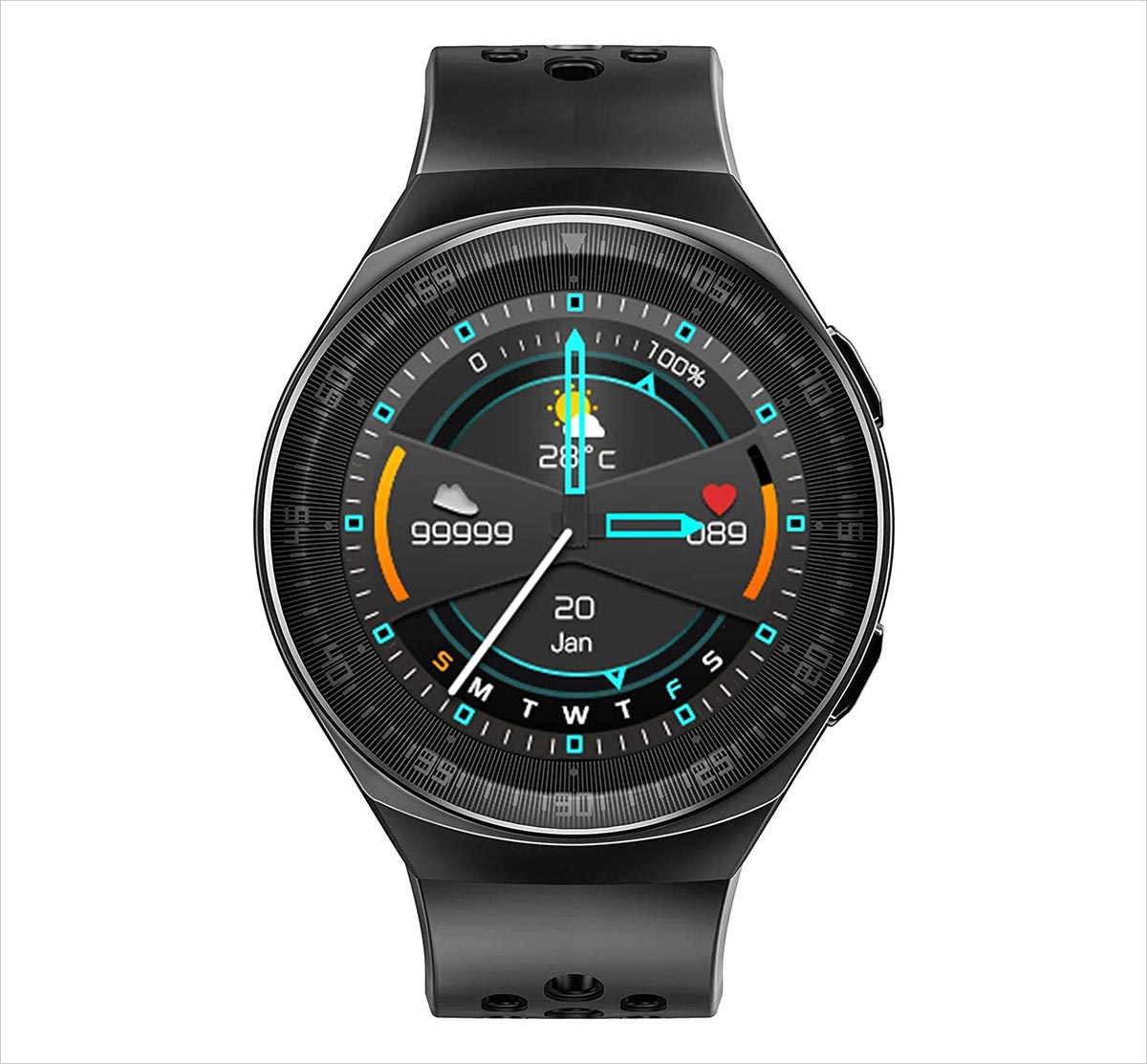 21. Huawei Watch 2 Sport Smartwatch
Specs: Time Display, Sleep Monitor, GPS, Pedometer, Heart Rate Monitor, Bluetooth, NFC, GPS, IOS 9.0 or later, Android 4.4 or later, Apple health kit, google fit, pedometer, fitness tracker, ambient sensor,  dual speaker, dual microphone, light sensor, gyroscope, accelerometer, barometer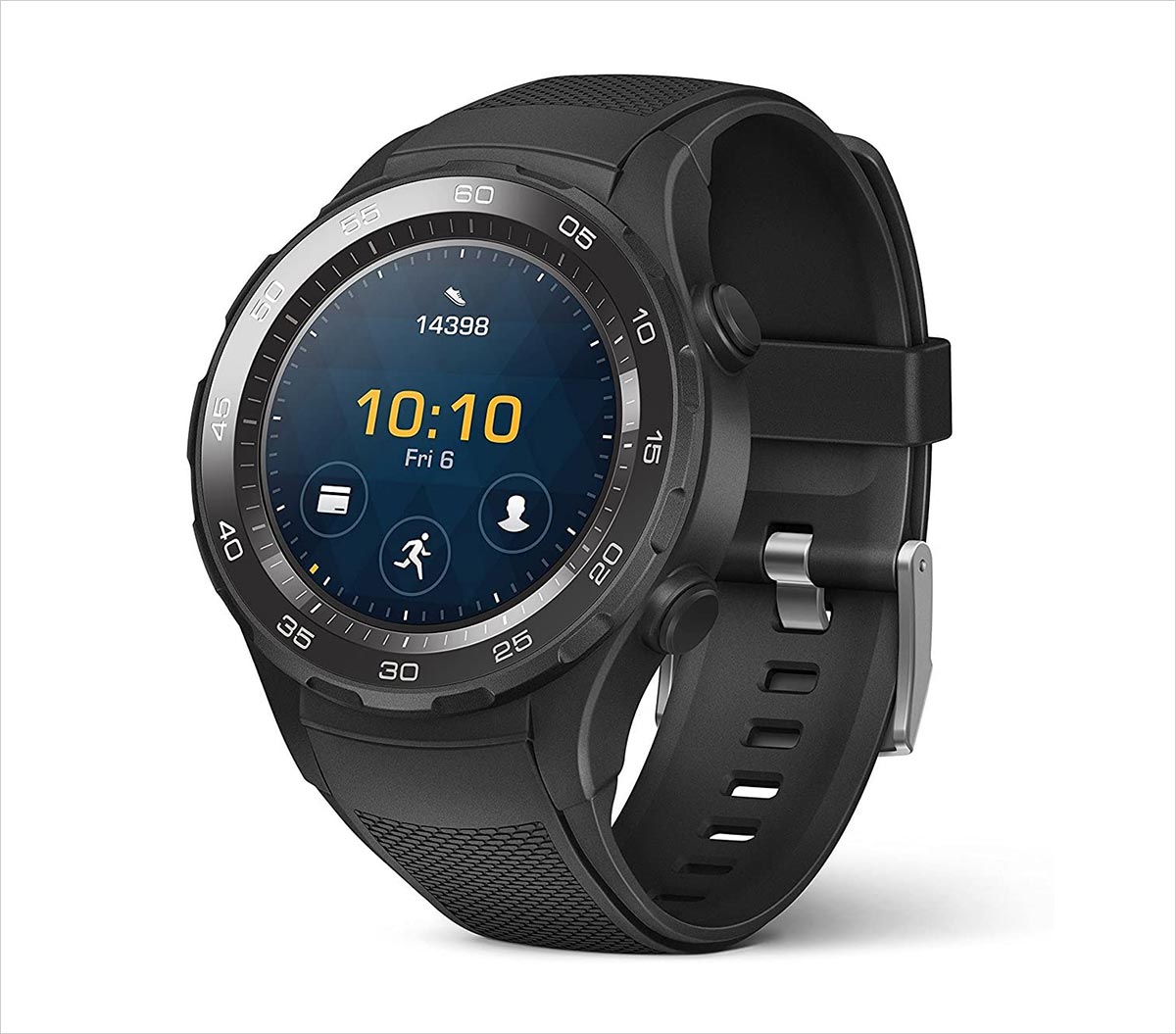 22. Amazfit GTS 2 Mini Smart Watch
Specs: GPS Fitness Tracker for Men Women, Alexa Built-in, 14 Days Battery Life, 70+ Sports Modes, Blood Oxygen Heart Rate Sleep Monitor, AMOLED Screen, 5 ATM Waterproof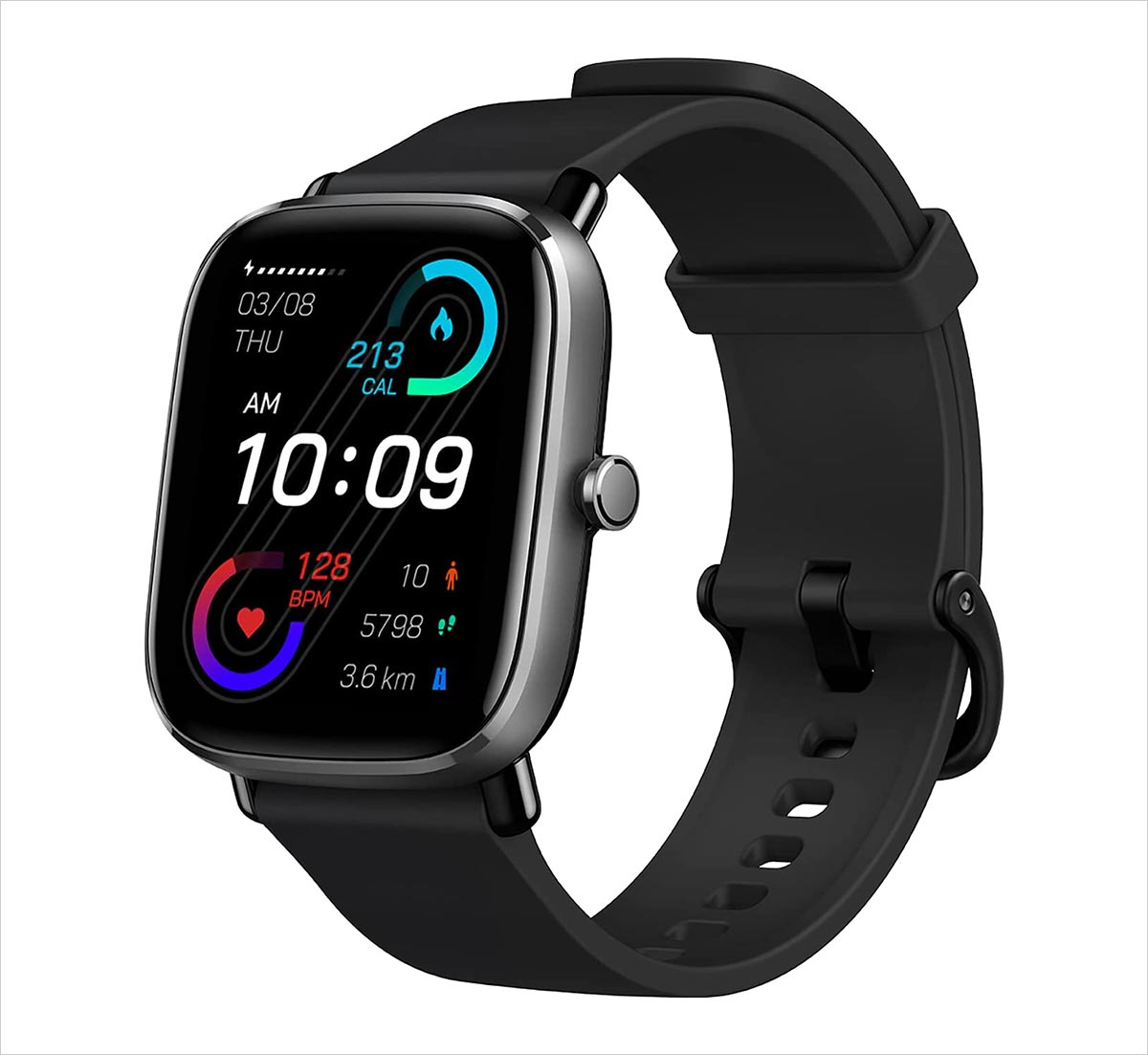 Recommended: