Hi there, hello there! We hope that you guys are keeping safe and that you are also having a great time reading our blogs, following the amazing tips & tricks that we share here, and that you would want to read more of everything that we happen to create for you guys. So, while we take this moment to thank you all for your love & support and for always sharing the blogs, etc. with the people you love and care for, we would also like to share with you guys that our today's blog is going to be one of your favorite reads and we cannot wait to tell you all about our carefully created list of 20+ best portable power stations that you can use during emergencies.
We all have been on trips and shoots etc. where we suddenly wanted to charge our phones or laptops but there wasn't anything that could help in such a situation, right? And we thought that it would be a great idea to share a variety of best and portable power stations with you guys that won't just help you during emergency situations but you can keep one with you if you are a frequent traveler and are mostly go to those areas where you cannot have access to continuous power supply etc. Allow us to share how you can make the most of these portable power stations!
First things first; whenever you plan to travel to any area that is not visited by a lot of people, is somewhere in the middle of nowhere for your work trips, to hang out with friends, or even to record TV commercials or digital content for that matter, you must always make sure that you go prepared – even if there are people who bring their power banks with them, internet devices and more, you must also have all the stuff that you might need to stay connected with your loved ones, to stay connected with the internet in case of any accidents, etc. We are not saying that you should not be relying on other people, people that you work with, and stuff, but we are saying is that you should never be dependent on anyone for your personal safety.
We know that this world can be a scary place at times and it is very important to be mentally, physically, and financially prepared for everything that may come your way. What we love about the portable power stations is that they happen to charge a couple of devices that are mostly used by the majority of people such as smartphones, and laptops but in addition to that; these portable power stations can also charge fans, lights as well as cameras which make everything so easy and fun too – meaning that you won't have to miss out on any of the exciting things that you would have planned, you won't have to worry about capturing the memories too and while you will be at it, there are chances that you might also want to attend work things too, so you will be able to do all of that without having to stress about the charging, no light, etc.
Recommended: 10 Best Portable Mini Pocket Size Projectors for Travelling
You must be wondering that if a power station can do so many things, it must be too heavy as well but let us share with you guys that it is not the case with these 20+ best portable power stations that we have selected for you guys to check out. These amazingly designed portable power stations weigh around 6.6 pounds which makes it super easier to carry them from one place to another without having to worry about them being too heavy, you know. Also, they won't take a lot of space either so you can easily place them inside the camps and tents or even in the backyard too somewhere in the corner while the rest of the party/work can take place without any disturbances whatsoever.
As we have mentioned earlier as well that we have different options in our list of 20+ best portable power stations for emergencies, so you will be able to get your hands on the ones that get charged through solar panels, then there are some that you can charge using your car battery or by using AC wall adapters too and you will be all set for camping, parties and more.
That is all for today from our end! We hope that you guys not only had a great time reading this blog but you will also find it quite useful too and if you do, feel free to share your thoughts with us in the comments section and while you are at it, let your friends know about the 20 best portable power stations for emergencies as well and we will see you all next time with something more informative and fun to read.
20+ Best Portable Power Stations For Power Outage & Emergencies
1. Jackery Portable Power Station
Specs: 1002Wh Solar Generator (Solar Panel Optional) with 3 x 110V/1000W AC Outlets, Solar Mobile Lithium Battery Pack for Outdoor RV/Van Camping and Emergency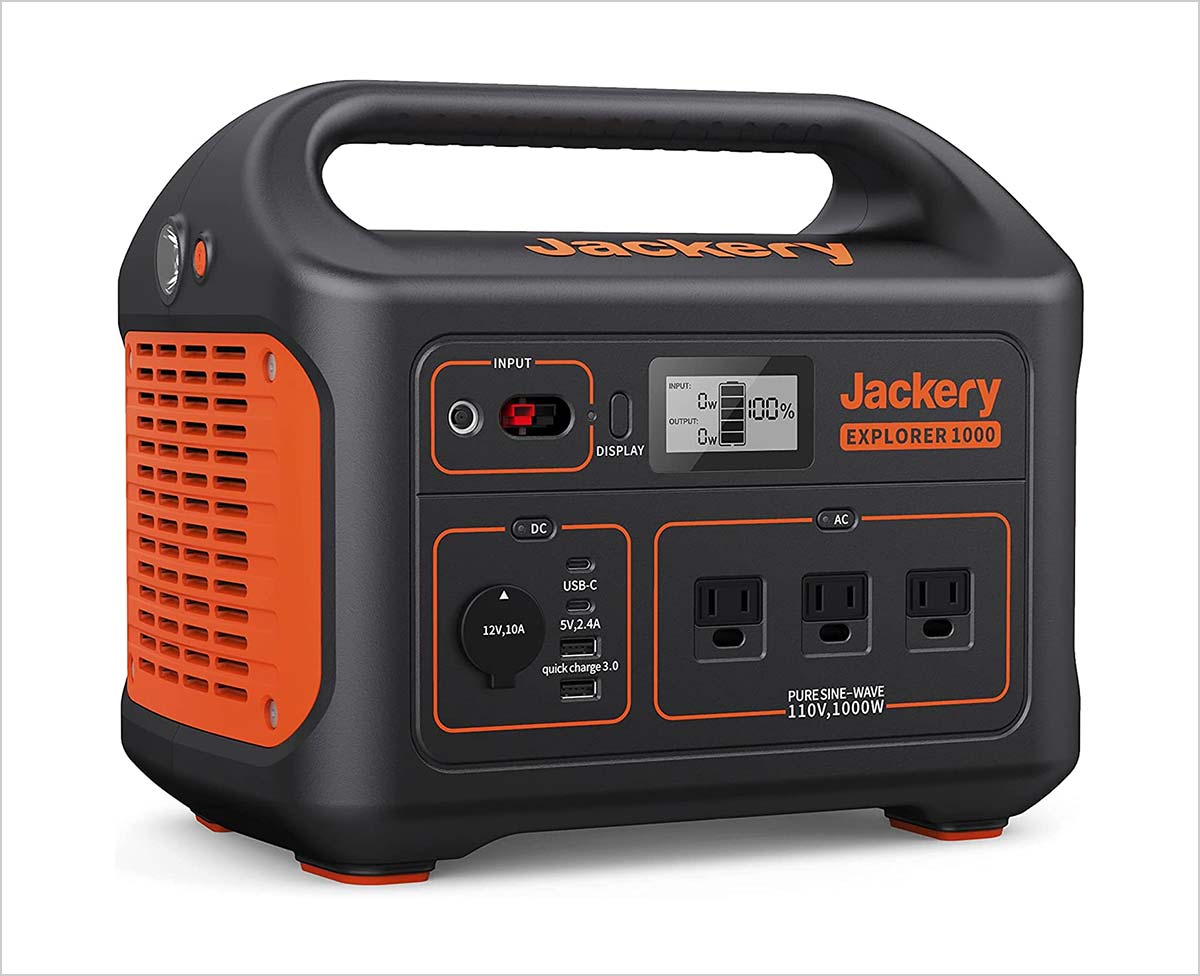 2. OUKITEL P2001 Solar Generator 2000W
Specs: 2000Wh LiFePO4 500W Solar Input 2000W Pure Sine Wave AC Outlet for Emergency, Outdoor, Camping and Hunting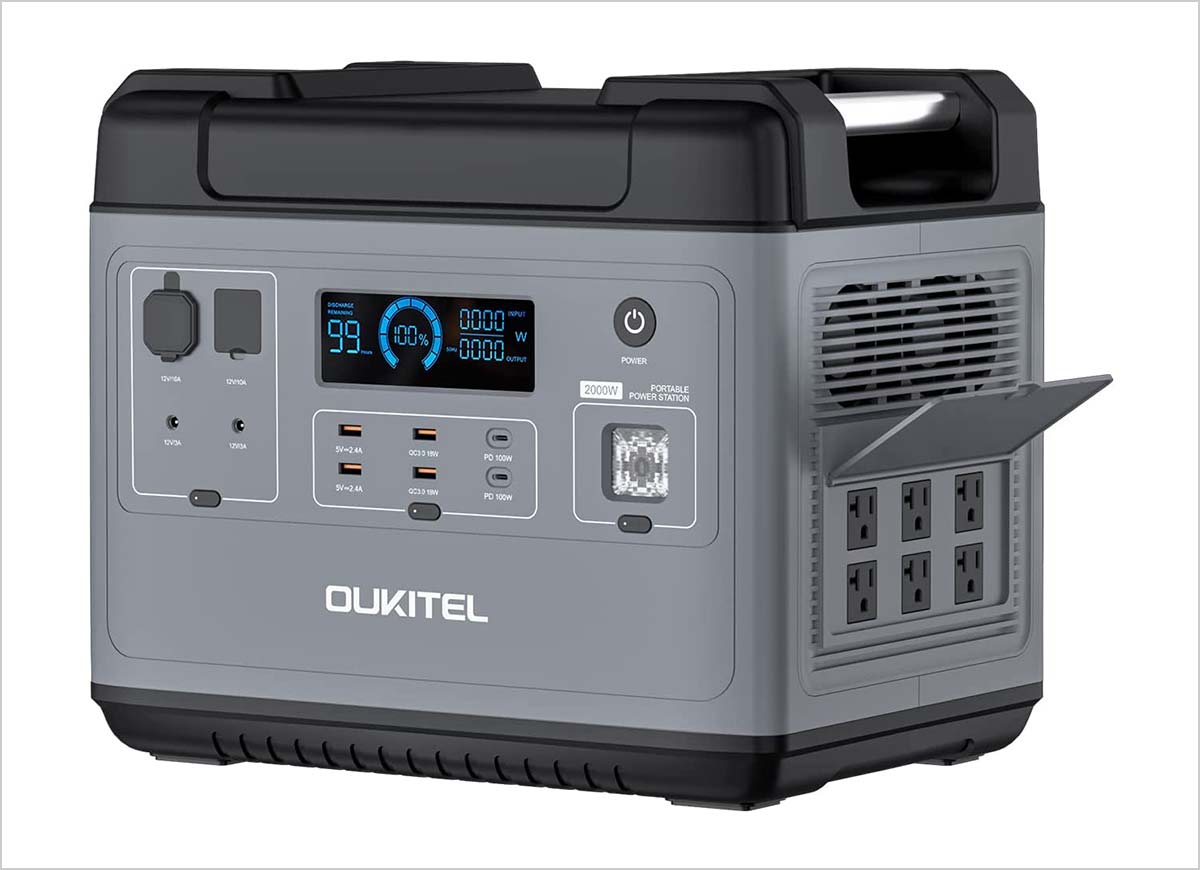 3. HYESN Portable Power Station
Specs: 618Wh Outdoor Solar Power Generator with 500W/Peak 2500W Pure Sine Wave, 110V AC Outlet, Backup Lithium Battery for CPAP Camping, Adventure and Emergency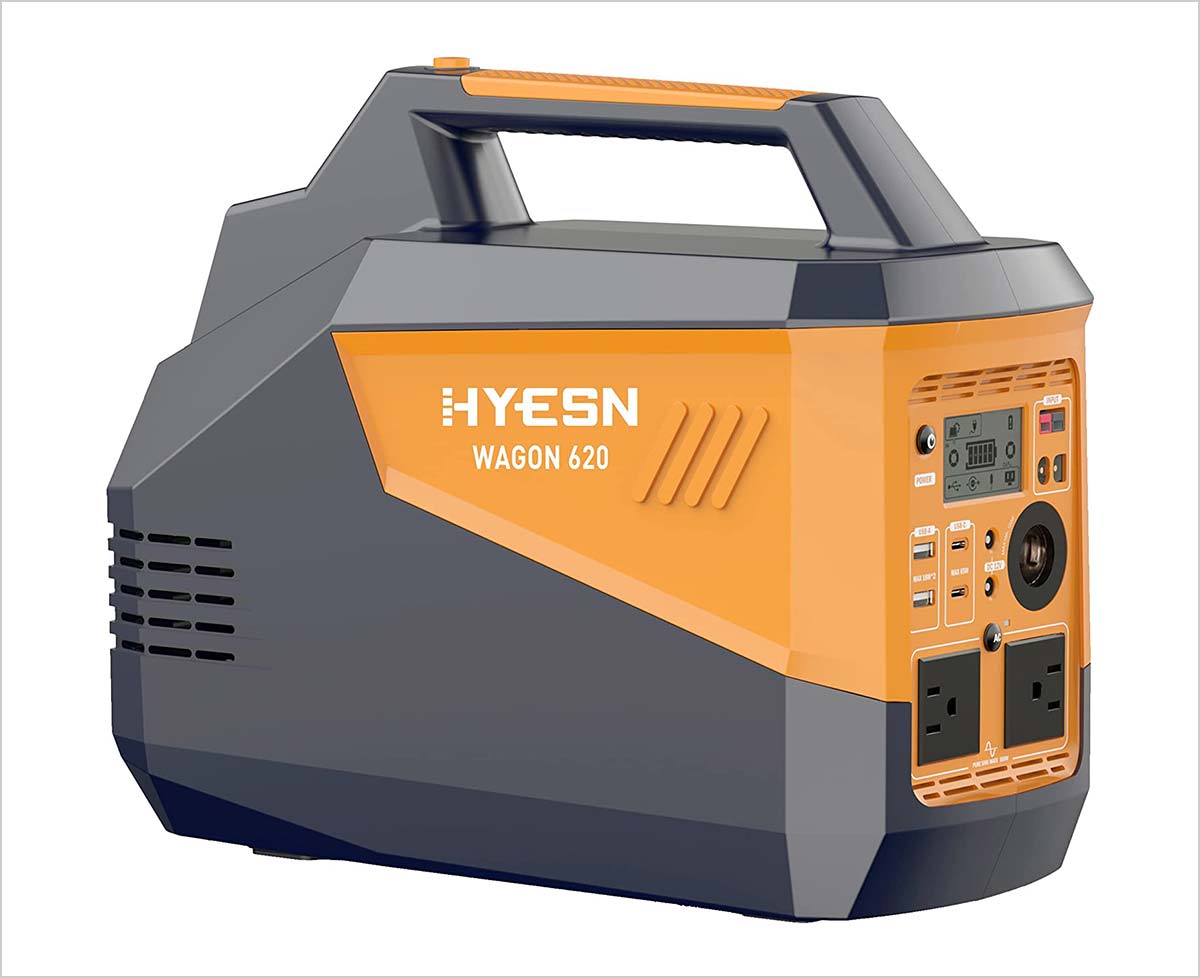 4. ROCKPALS Portable Power Station
Specs: 505wh (140400mAh) Solar Generator with 12V Regulated Power Supply, 750W Peak 2 Pure Sine AC Outlet, Pass-Through Charging PD 45W & DC 120W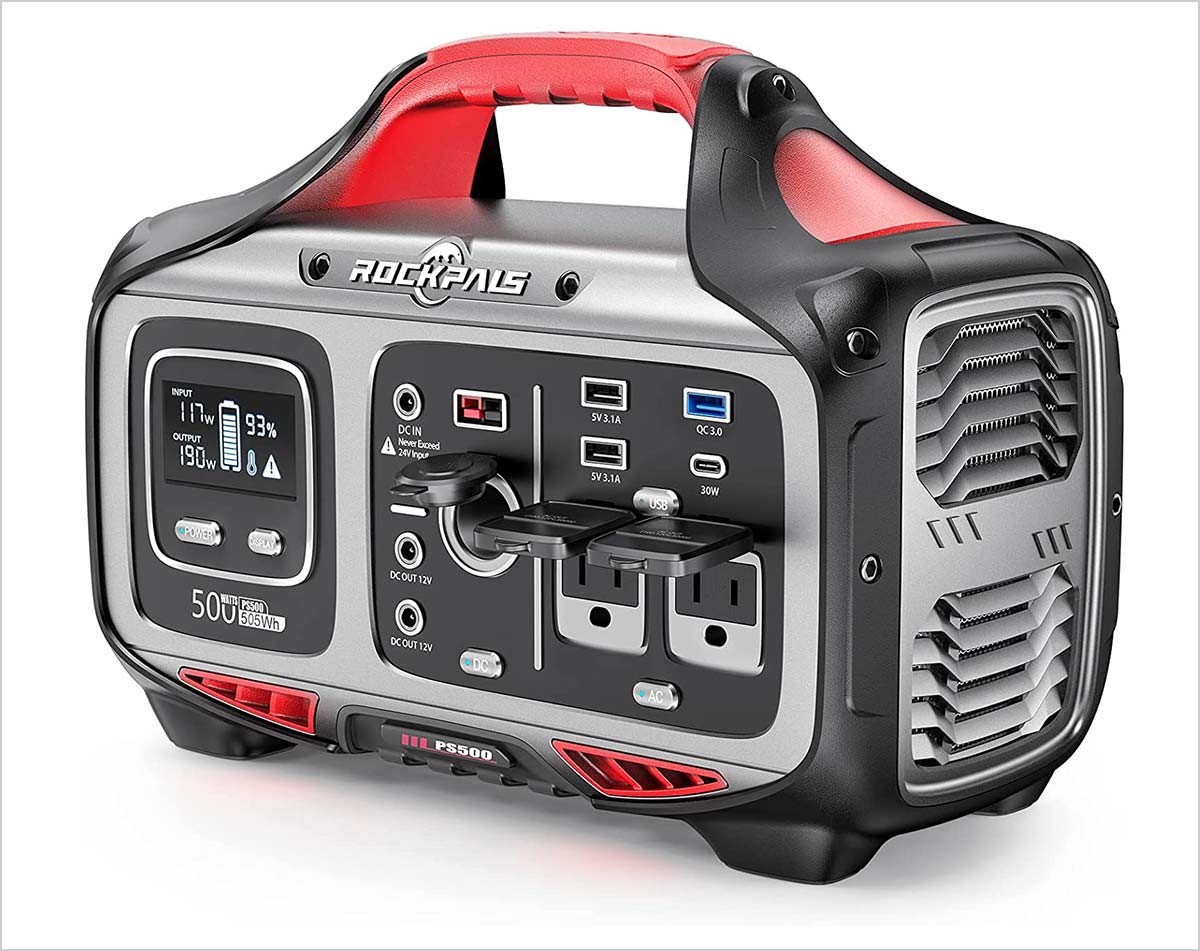 5. EF ECOFLOW Portable Power Station DELTA mini
Specs: 882Wh Solar Generator (Solar Panel Not Included) with 5 x 1400W AC Outlets, Fast Charging, Lithium Battery for Outdoor Power, Ideal for Emergency Home Use, Camping, Travel RV/Van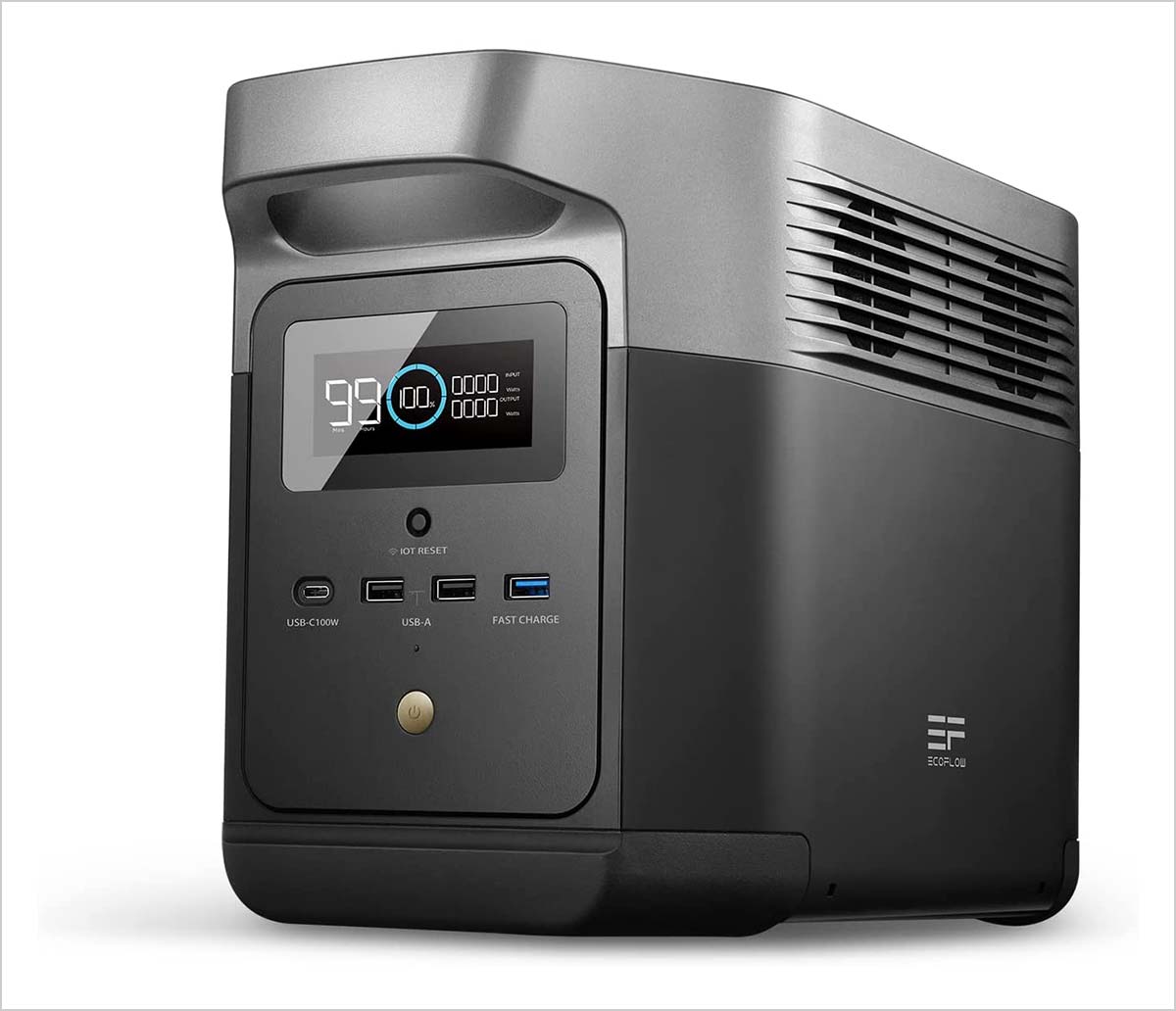 6. BLUETTI Portable Power Station
Specs: EB70S 716Wh Solar Generator LiFePO4 Battery Backup 800W Inverter with 2x100W Type-C PD, 4x110V Pure Sine Wave AC Outlets, Emergency Power for Off-Grid, Outdoor and Home Use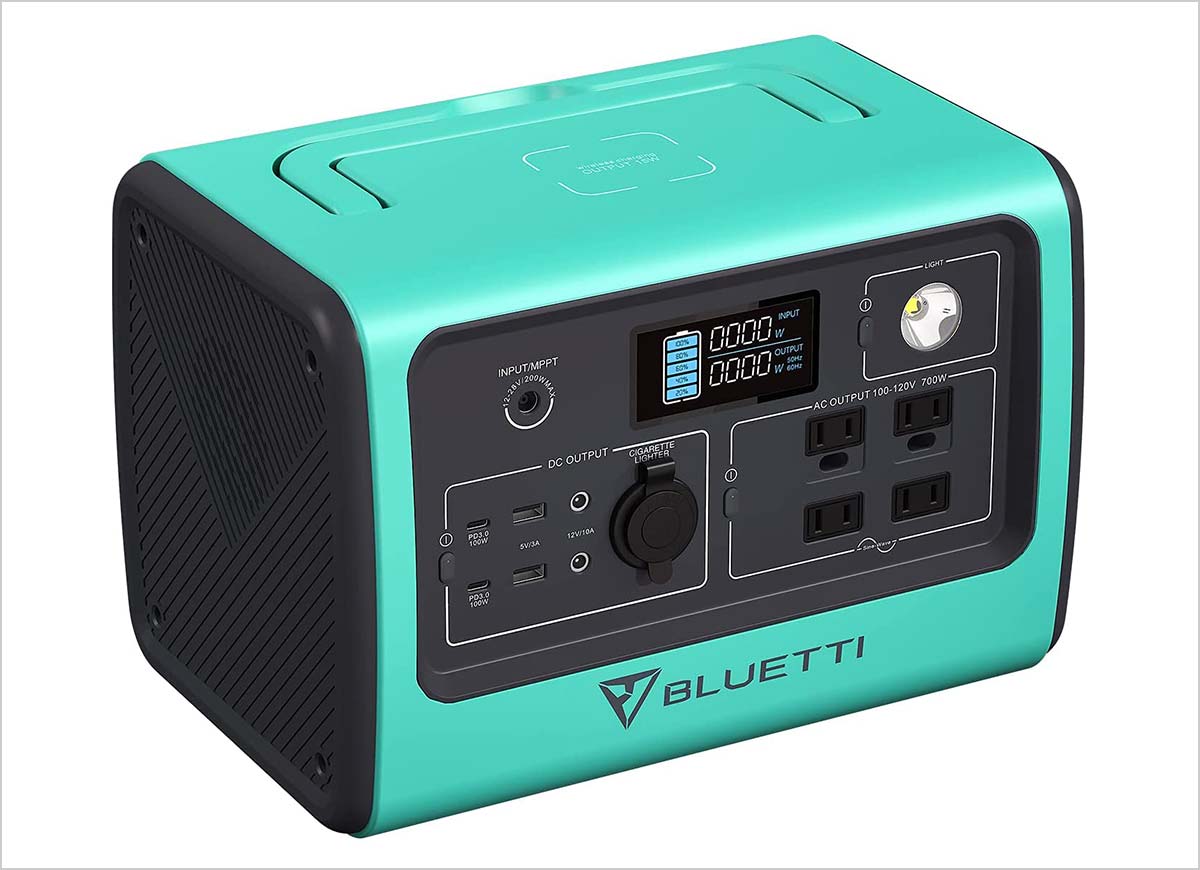 7. BLUETTI B300 3072Wh Expansion Battery
Specs: AC300/AC200MAX/AC200P/EB240/EB150, Expand AC300 w/ 4 Extra Battery, Portable Power Station w/ 100W USB-C & DC12V Emergency Backup Battery for Home, Van and Outdoor Camp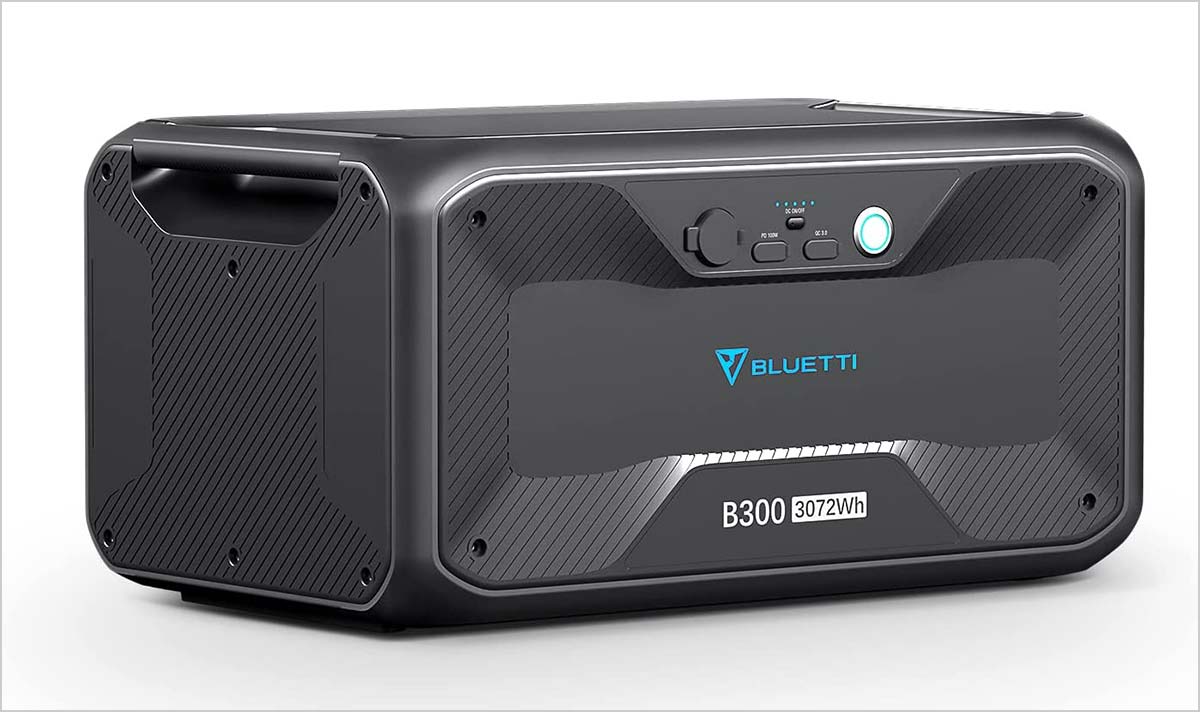 8. Portable Power Station 1200W
Specs: OUPES Solar Generator 992Wh(310,000mAh ), Upgrade LiFePO4 Battery Backup Solar Powered Generators Quick Charge Pure Sine Wave 110V AC Outlet, Powerbank, for Home Use, Camping, Outdoors and Travel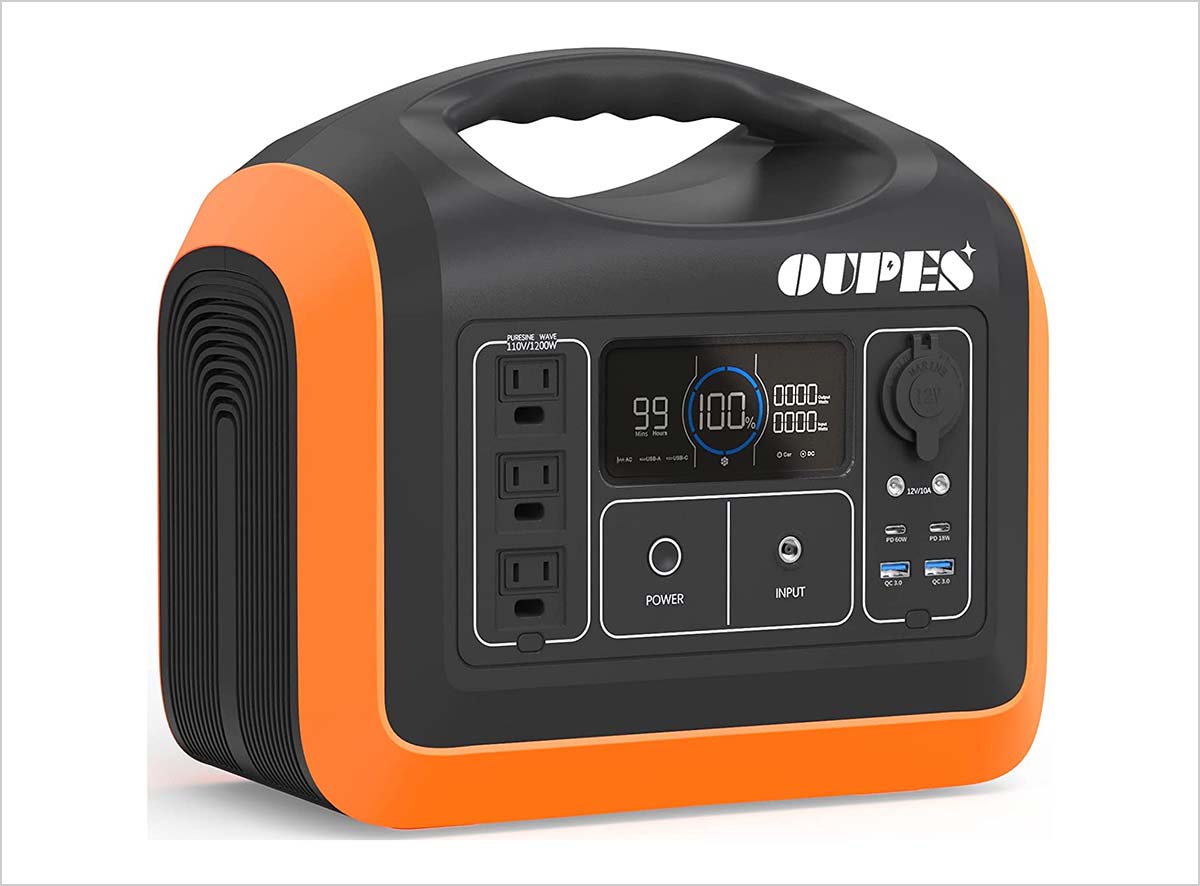 9. Goal Zero Yeti 500X Portable Power Station
Specs: Goal Zero Yeti 500X Portable Power Station, 505-Watt-Hours, Portable, Lithium-Battery, Emergency Power Station and Solar-Powered Generator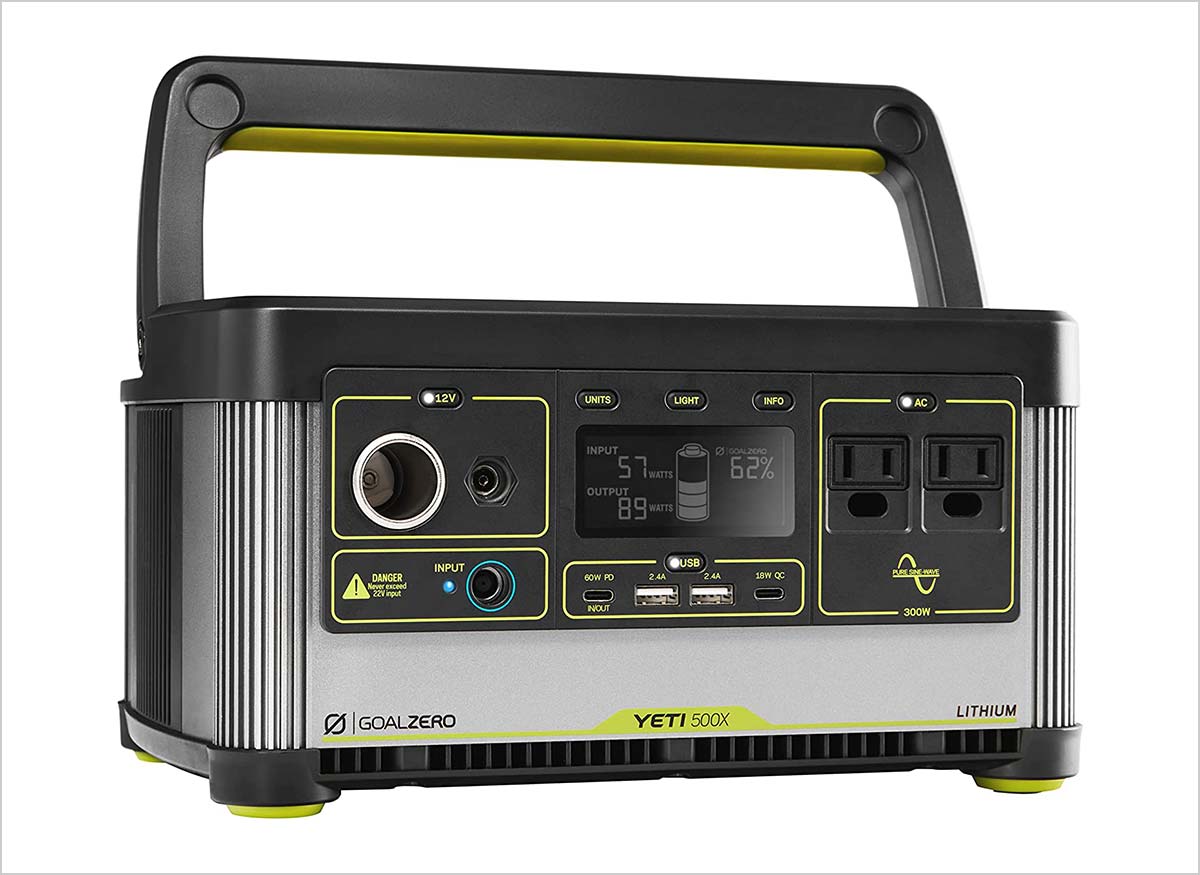 10. Shell Portable Power Station 500W
Specs: 583Wh Backup Lithium Battery Pack Solar Generator with 110V AC Outlet, Outdoor Power Equipment for CPAP RV Outdoor Camping Fishing Road Trip Hunting Home Emergency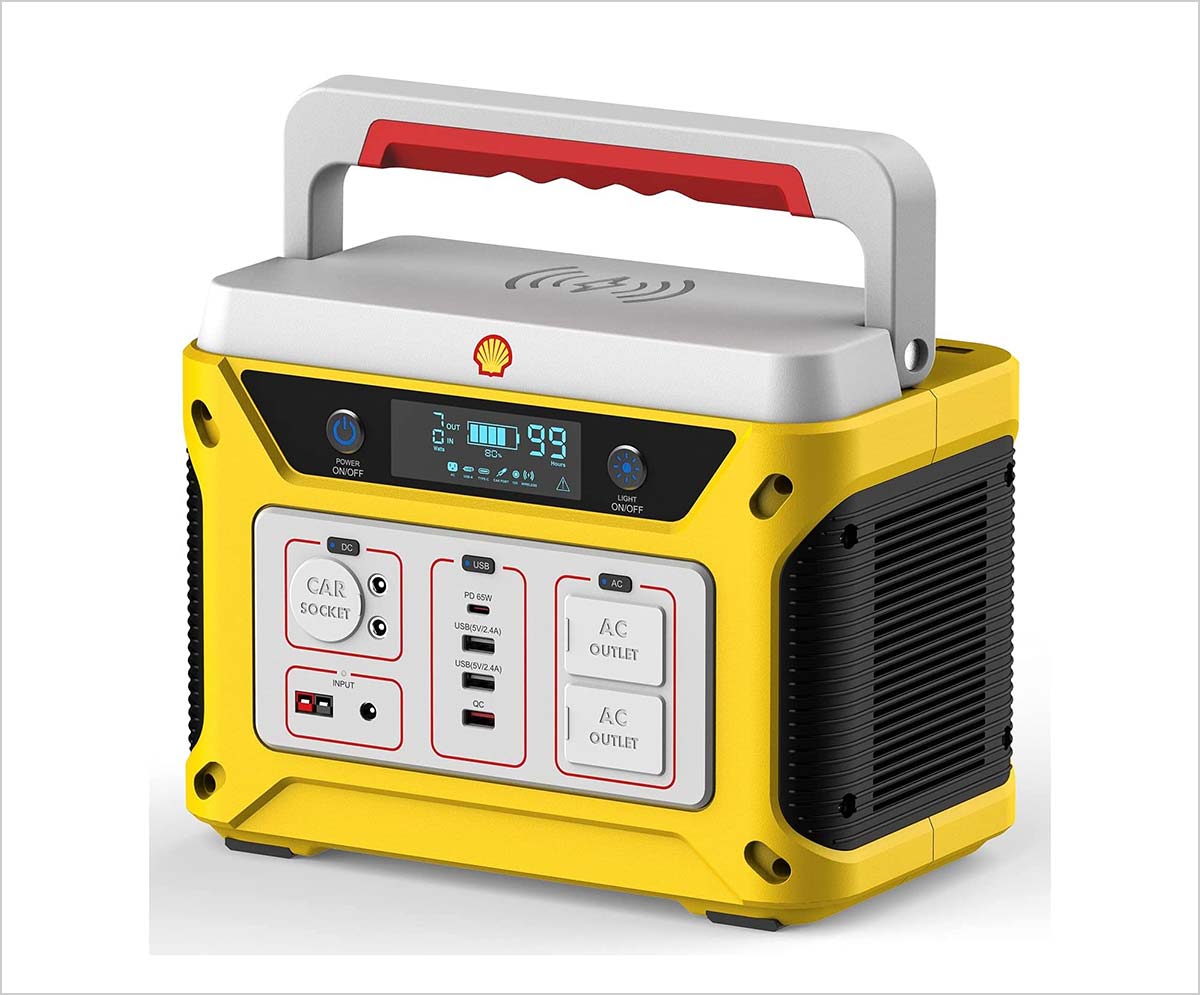 11. LiPower Portable Power Station 1000W
Specs: Solar Generator Backup Power Supply for Home, Outdoors Camping Travel, Emergency Battery with 3 110V Pure Sine Wave AC Outlet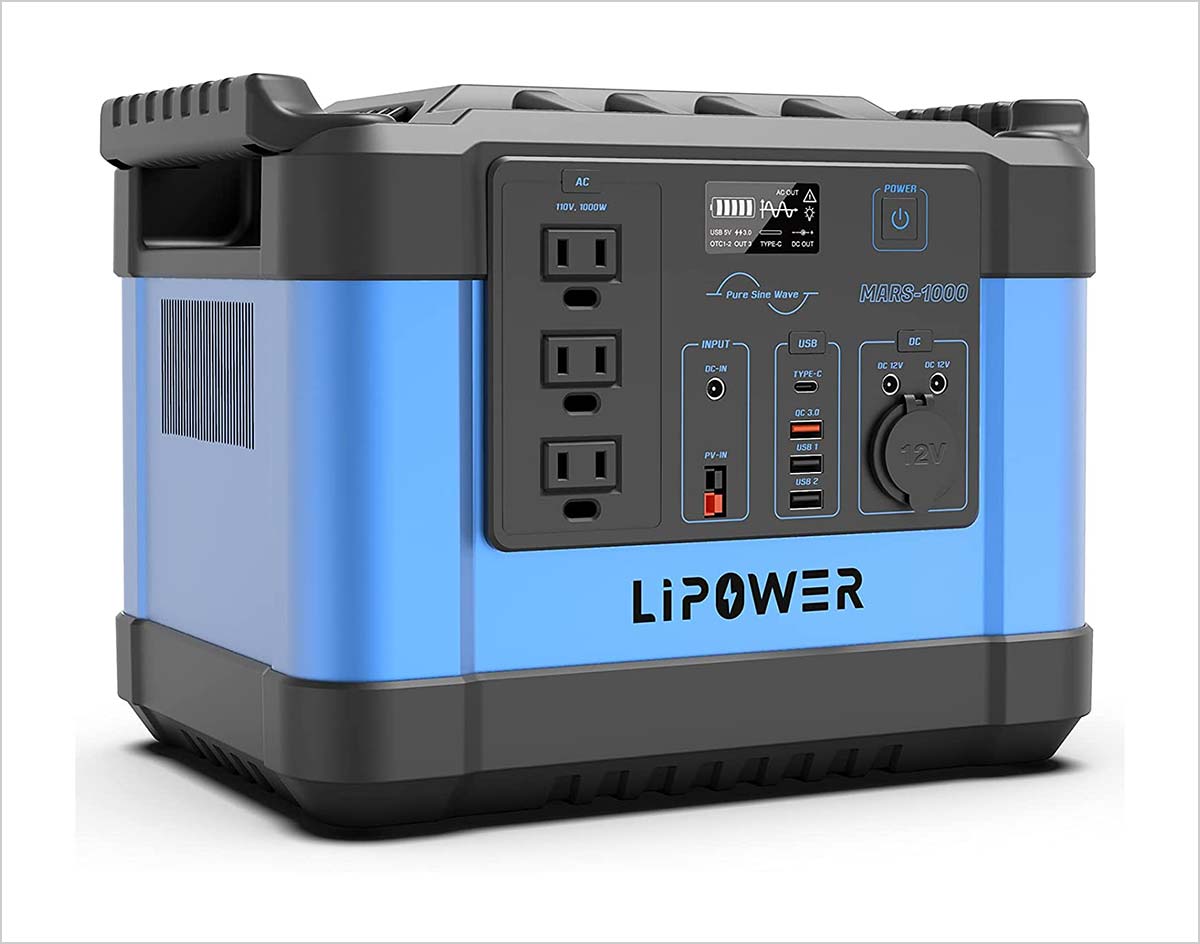 12. 300W Solar Generator, FlashFish 60000mAh Portable Power Station
Specs: CPAP Battery Recharged by Solar Panel/Wall Outlet/Car, 110V AC Out/DC 12V /QC USB Ports for CPAP Camp Travel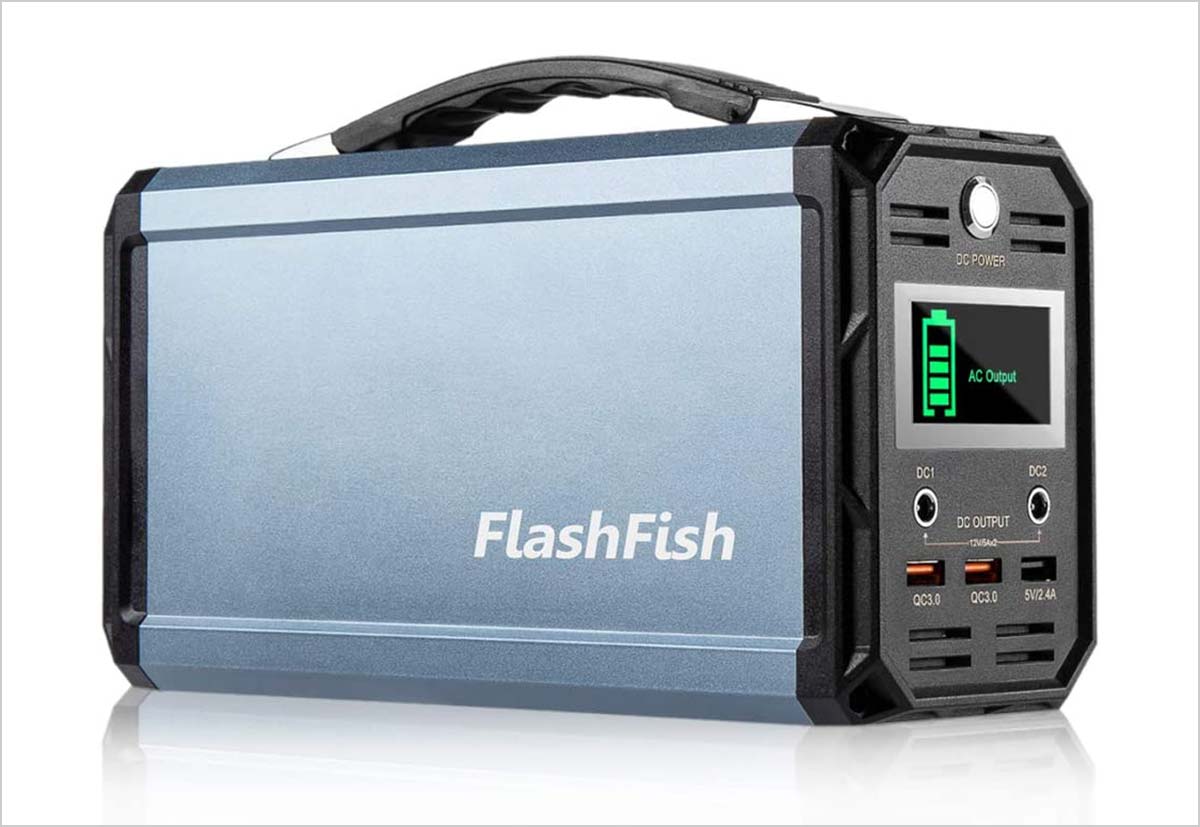 13. Champion Power Equipment 200951 2500-Watt
Specs: ULTRA-LIGHTWEIGHT: At only 39 pounds, this inverter is one of the lightest 2500-watt inverters in the industry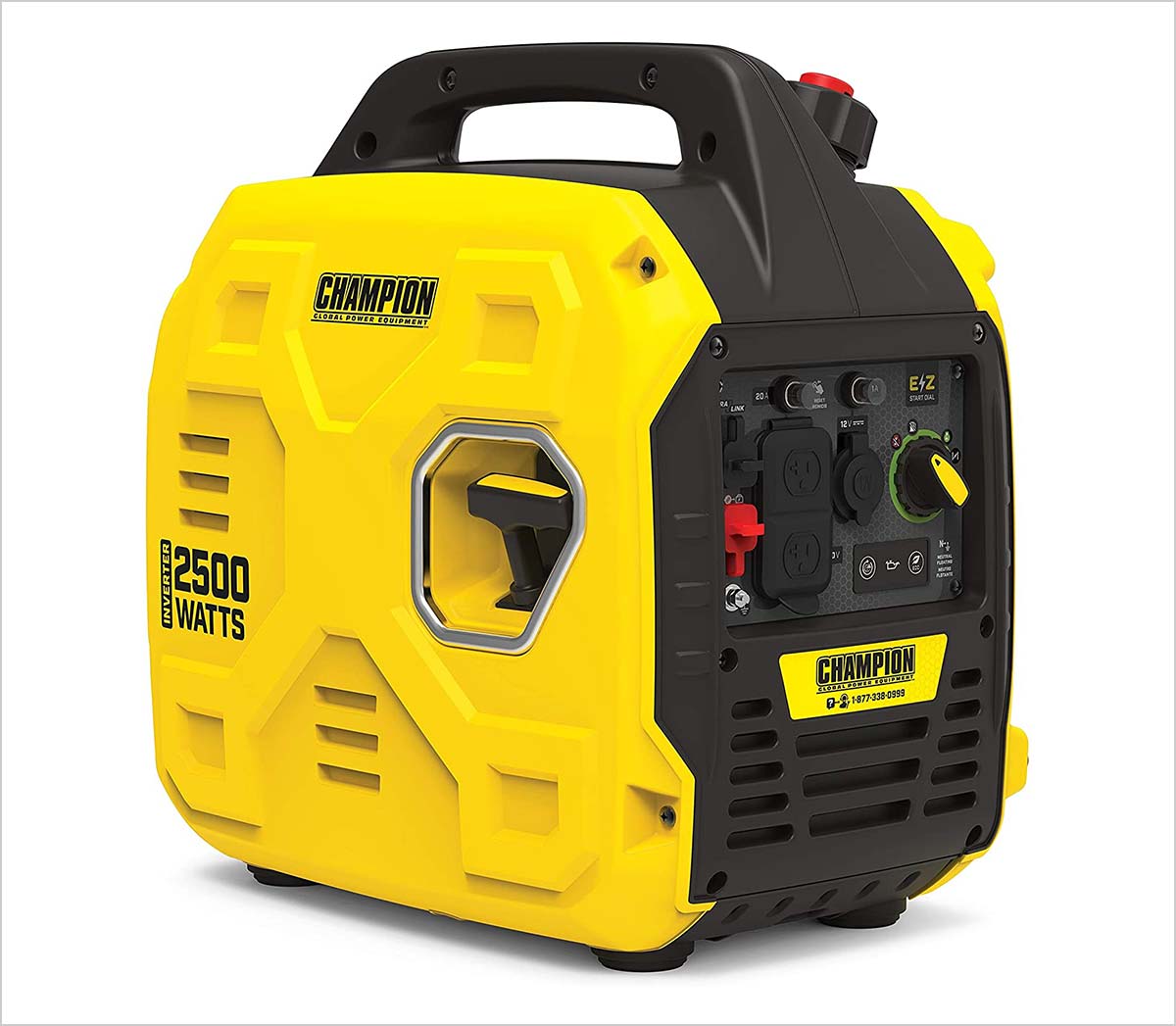 14. DenGaWa Portable Power Station 250Wh
Specs:  Wattage 2500, Voltage 120 Volts, dimensions 17.3 x 12 x 17.7 inches with 39 pounds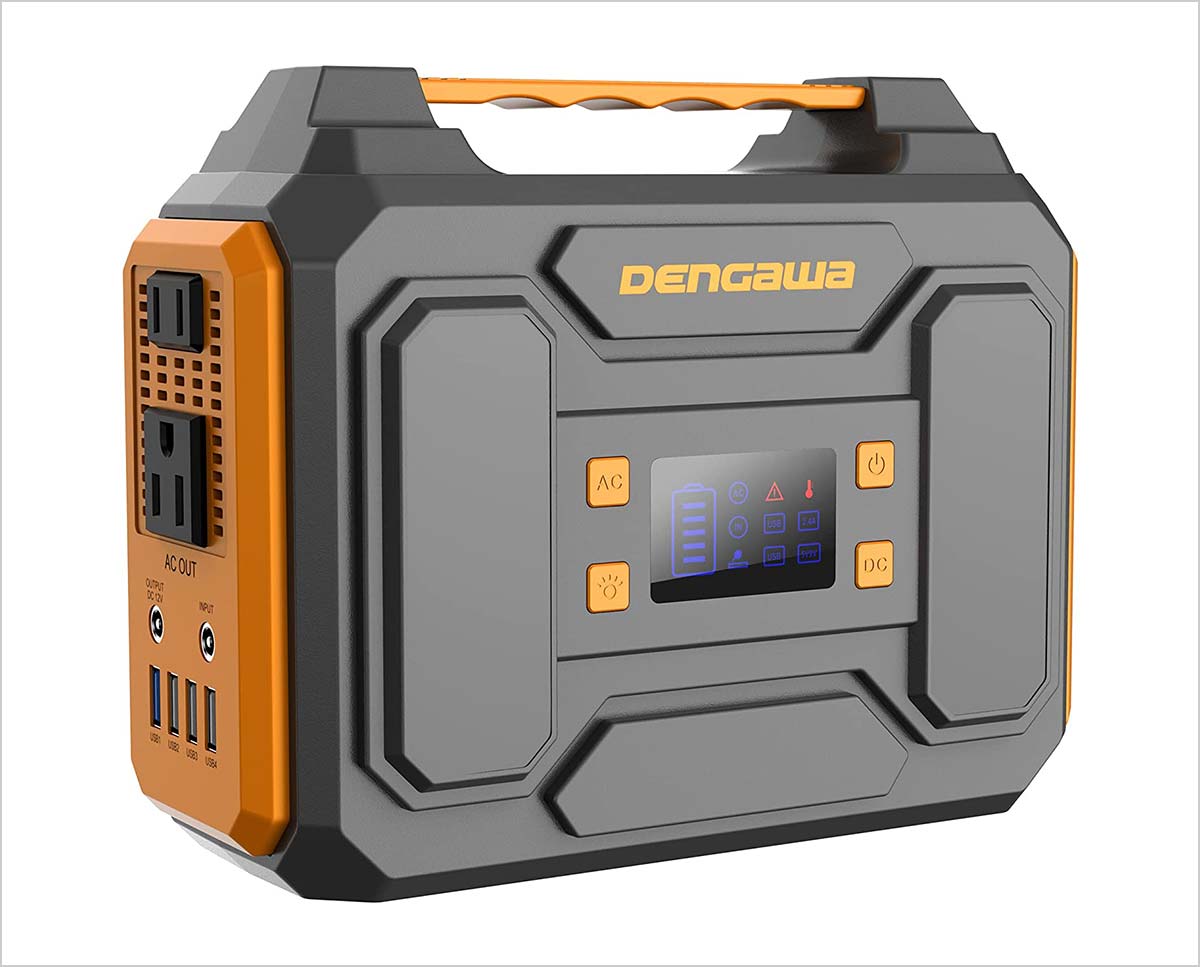 15. MAXOAK Portable Power Station
Specs: EB150 1500Wh AC110V/1000W Camping Solar Generator Lithium Emergency Battery Backup with 2 AC outlet Pure Sinewave,DC12V,USB-C for Outdoor Road Trip Travel Fishing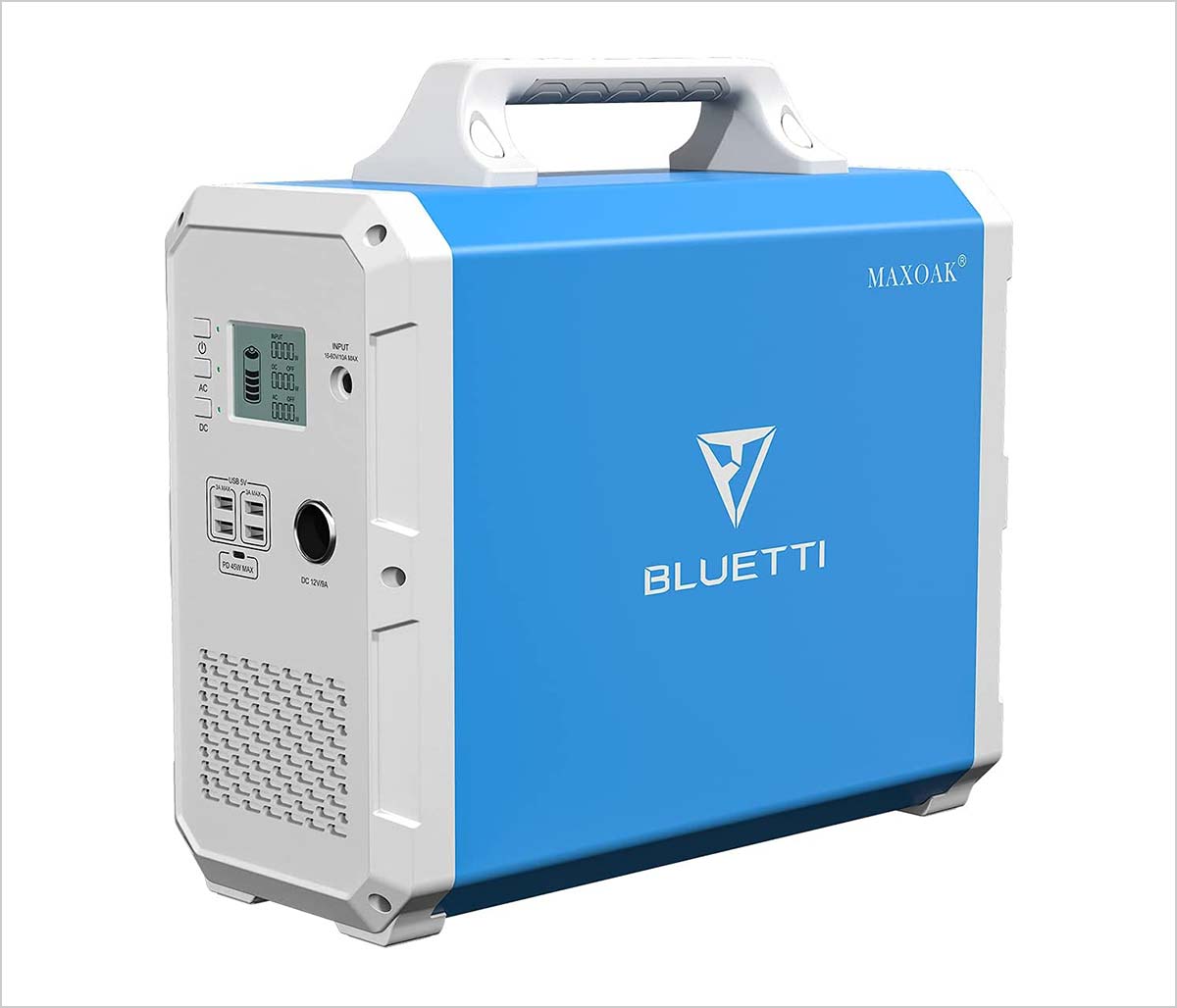 16. Jackery Portable Power Station Explorer 500
Specs: 518Wh Outdoor Solar Generator Mobile Lithium Battery Pack with 110V/500W AC Outlet (Solar Panel Optional) for Road Trip Camping, Outdoor Adventure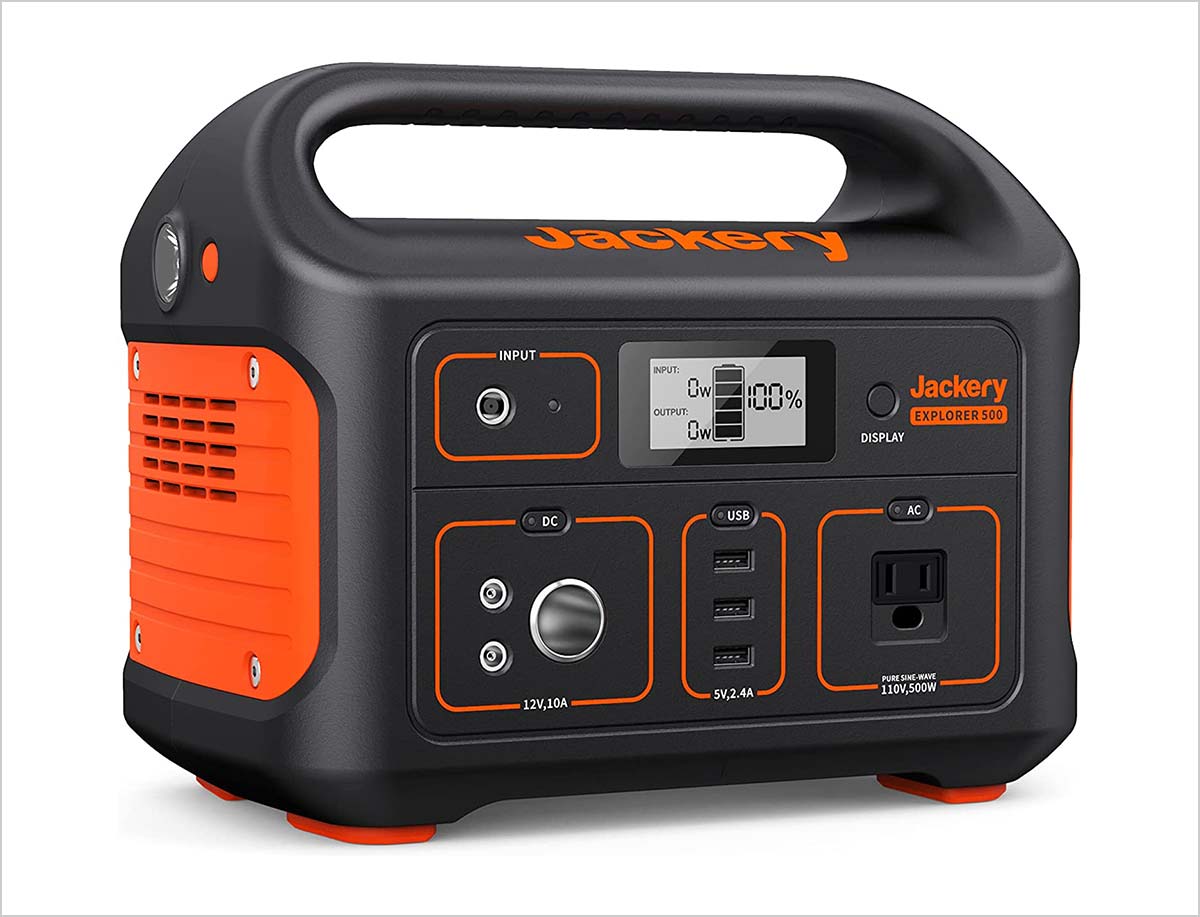 17. EGO Power+ PST3040 3000W Nexus Portable Power Station
Specs: Nexus Portable Power Station for Indoor and Outdoor Use Battery Not Included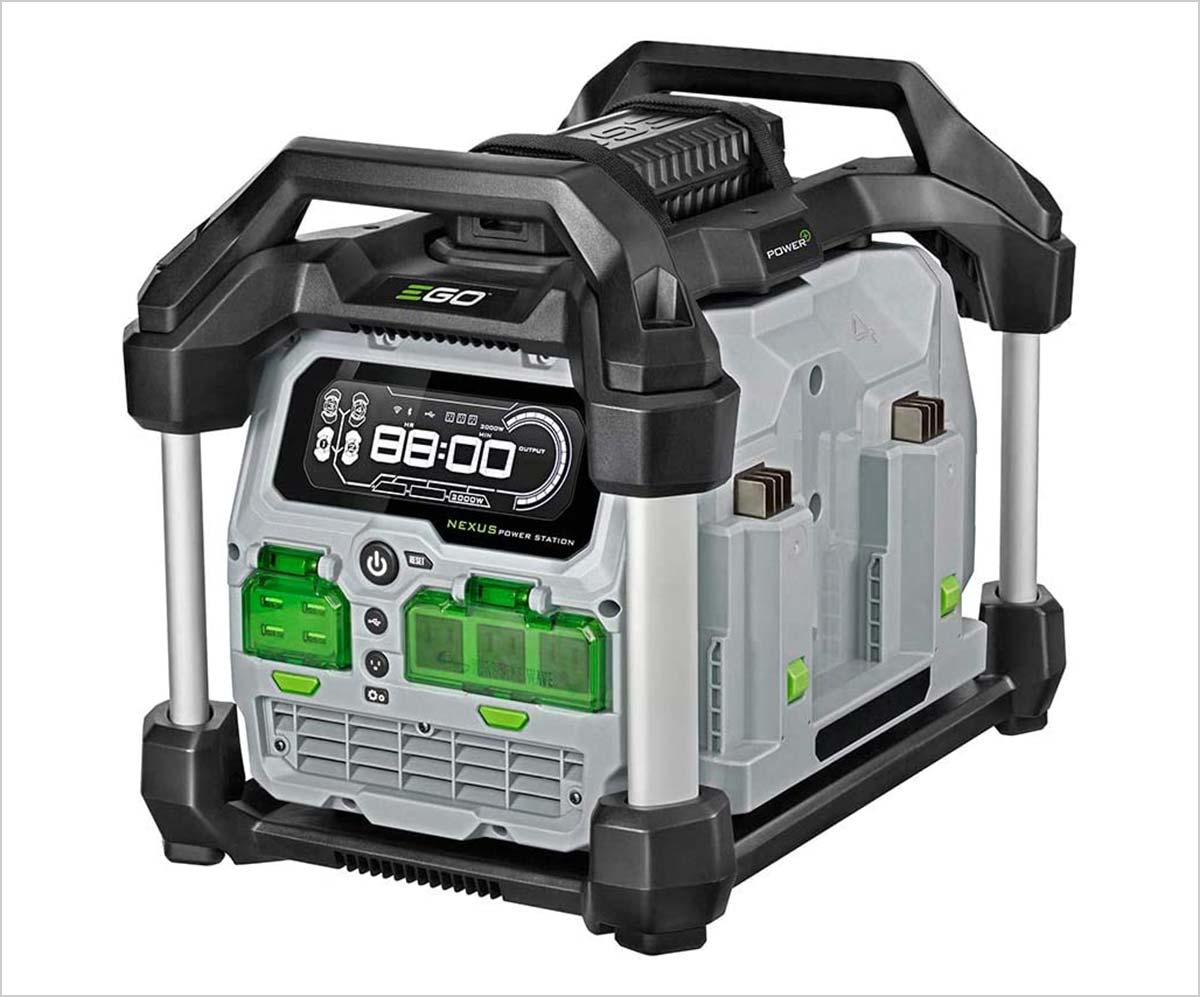 18. Baldr Portable Power Station 330W
Specs: 288 Wh Emergency Backup Lithium Battery, Solar Generator with 120V Pure Sine Wave, Power Supply for CPAP Outdoors Camping Travel Hunting Blackout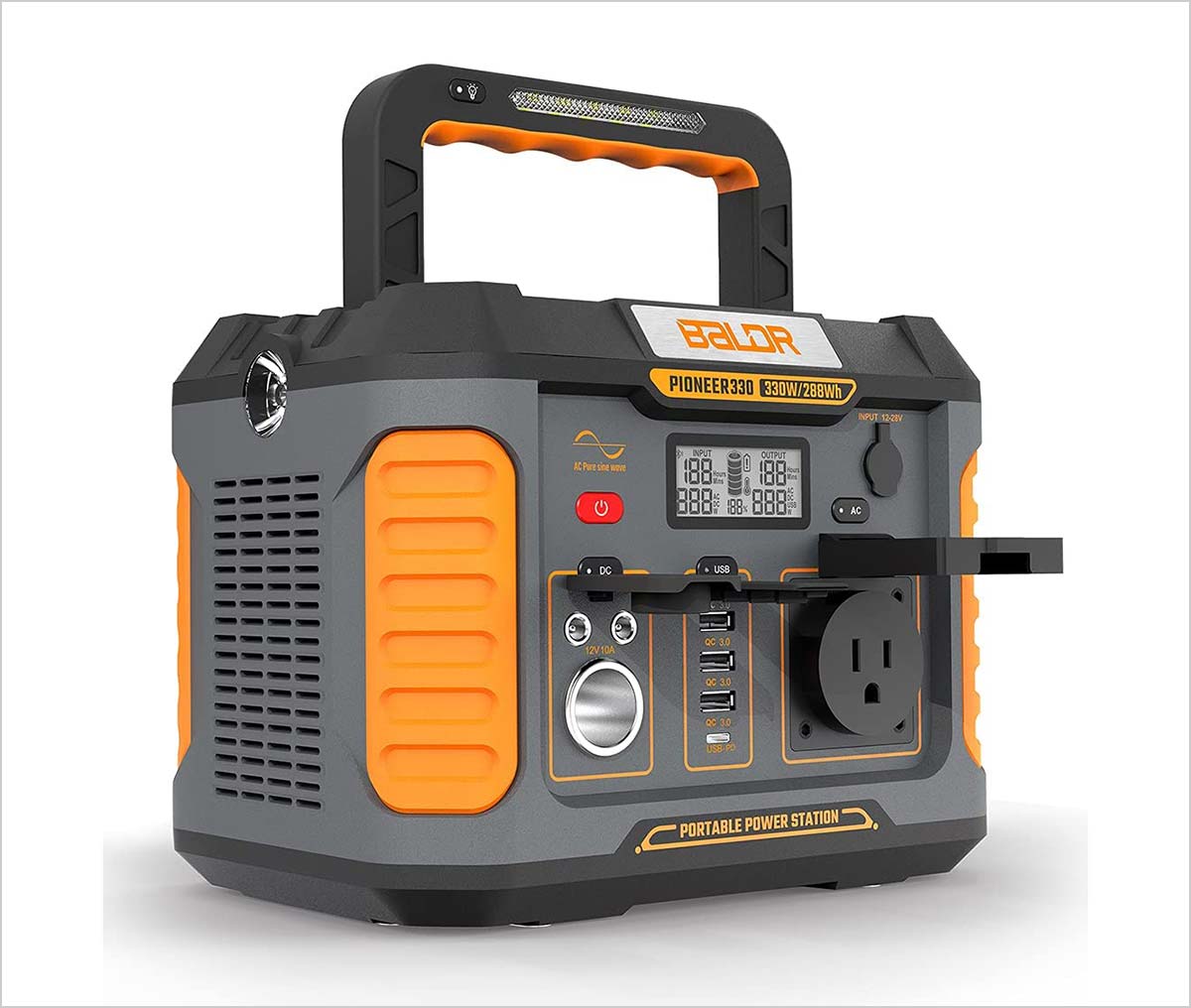 19. Goal Zero Yeti 1500X Portable Power Station
Specs: 1516Wh Portable Lithium Battery Emergency Power Station, 2000W Portable AC Inverter Generator, Outdoor Portable Generator, Portable Solar Generator for Solar Panels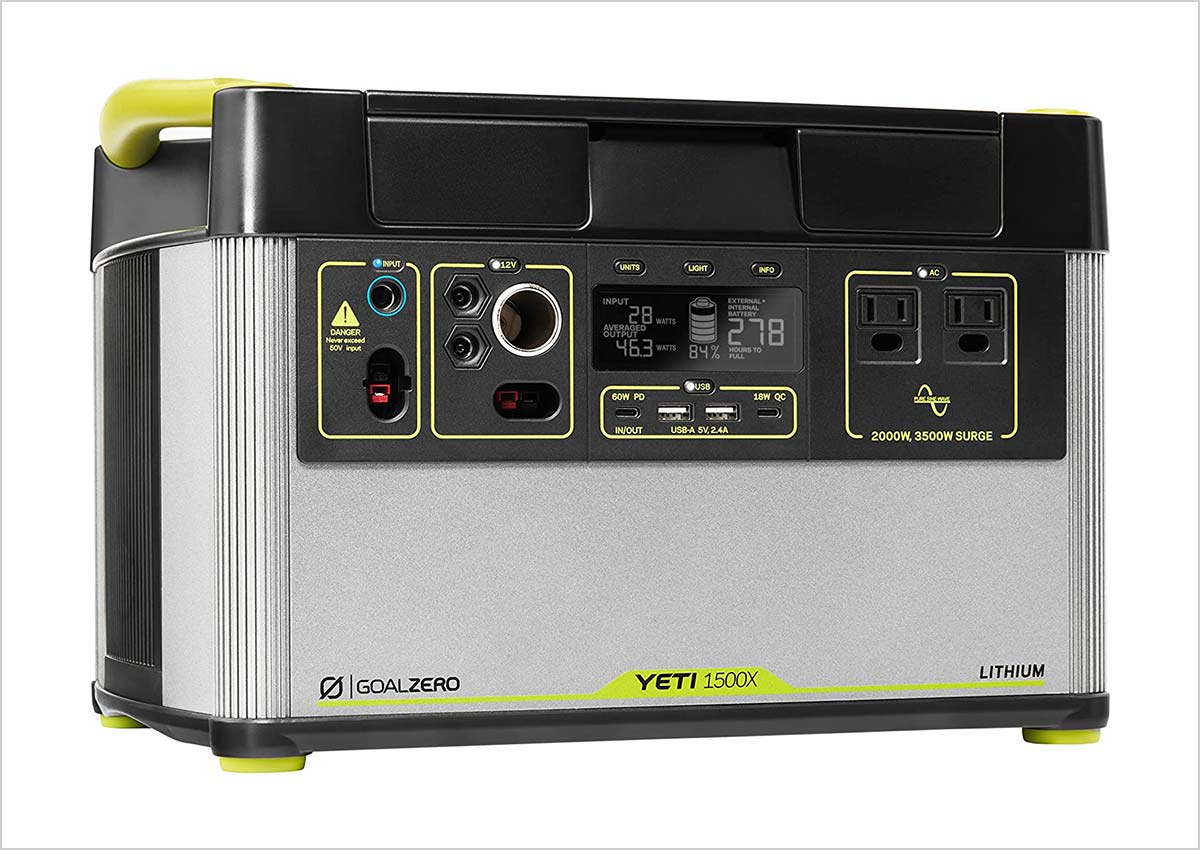 20. Powkey Portable Power Station 1000W with Wireless Chargers
Specs: 110V/962WH Solar Generator, 260,000mAh Emergency Backup Lithium-ion Battery for Outdoors Travel RV Trip Camping CPAP Machine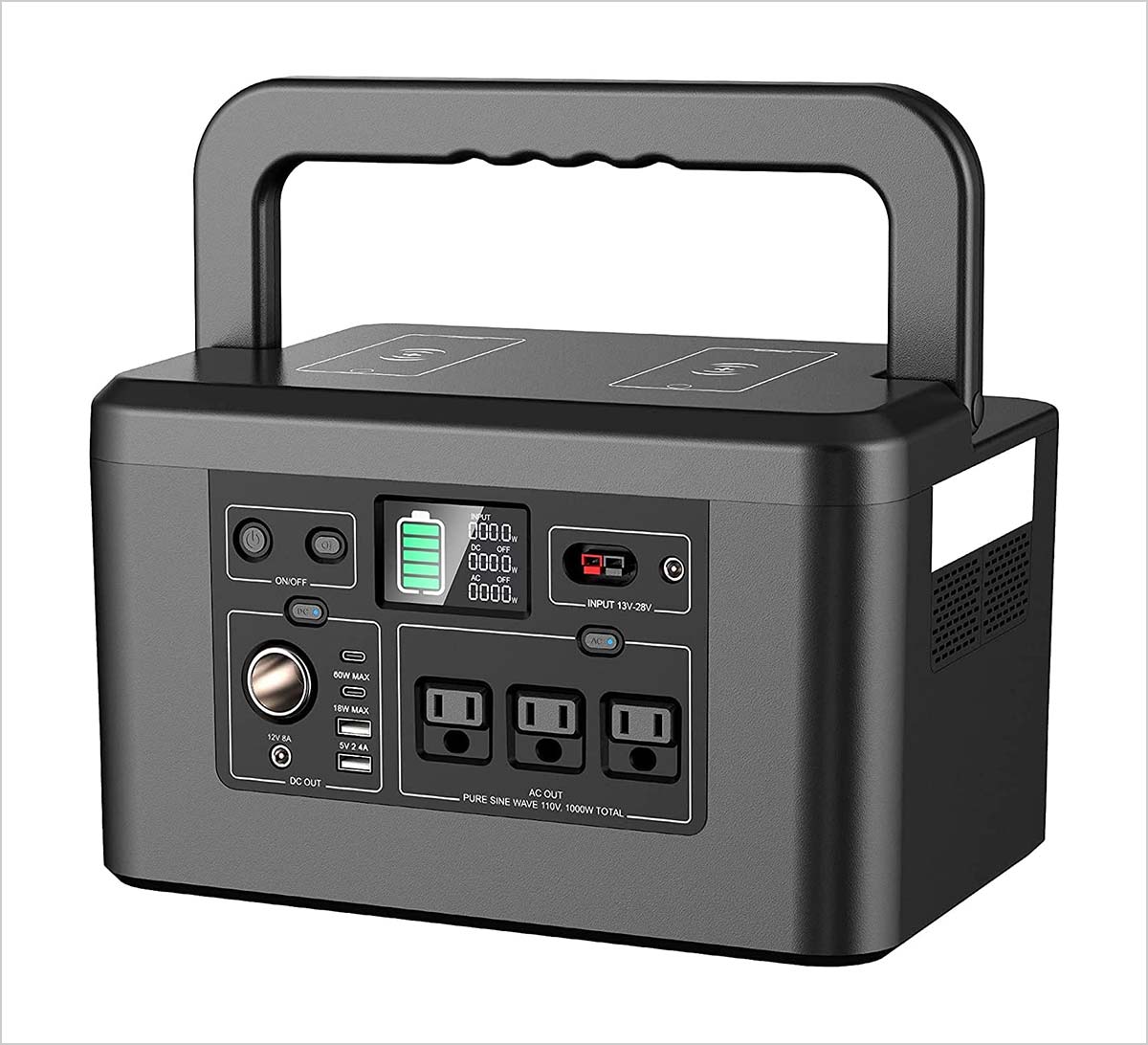 21. BLUETTI Portable Power Station AC200P
Specs: 2000Wh LiFePO4 Battery Backup w/ 6 2000W AC Outlets (4800W Peak), Solar Generator for Outdoor Camping, RV Travel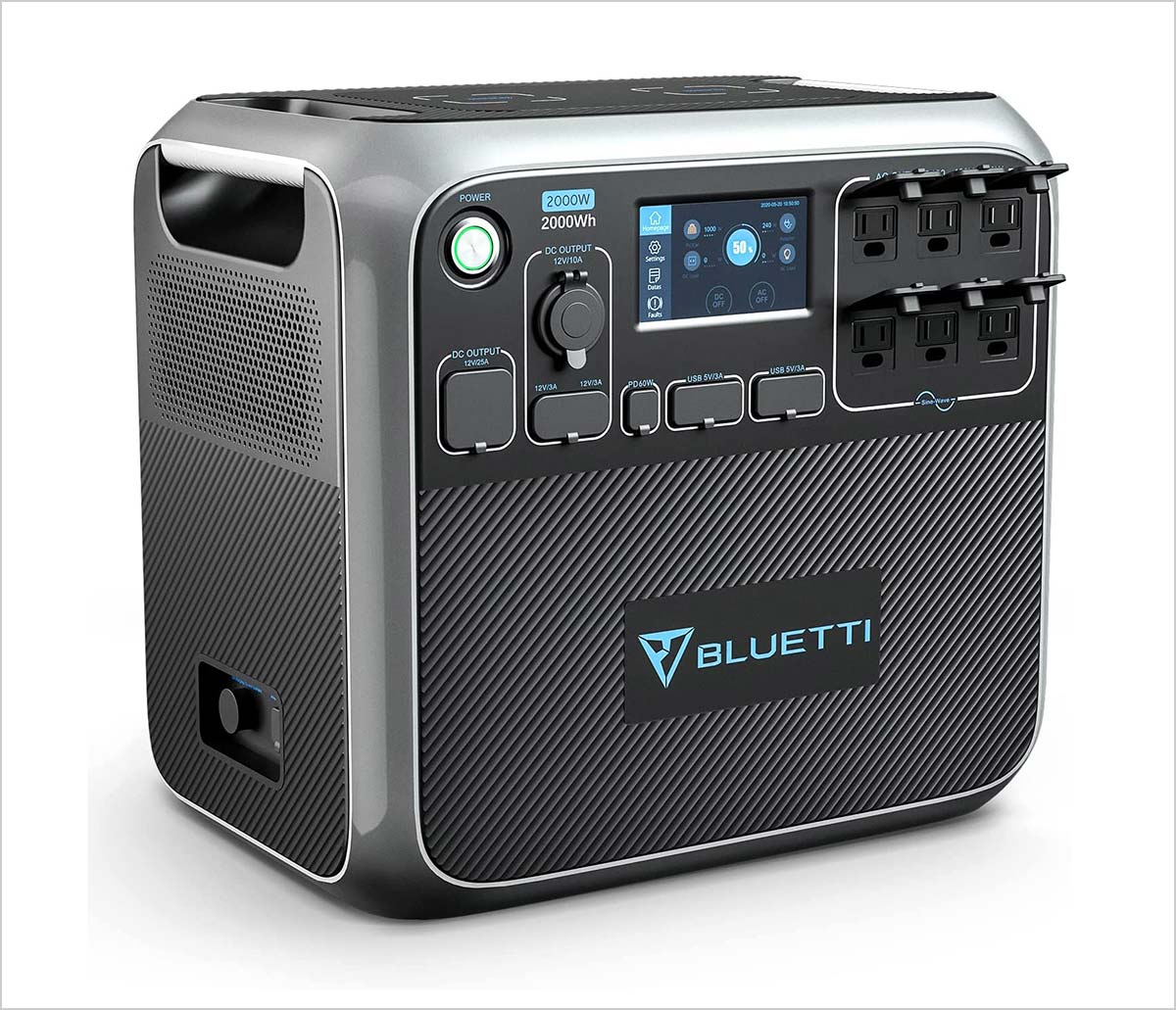 Recommended: