Hi there, everyone! We hope that you had an amazing week and that you are very excited to do some more great things during this one too. Before we share what we have worked on for our today's blog, we would like to take this moment to thank you all for your overwhelming response to our previous blogs and for also sharing them with the people that you love and care for. We are so very thankful for your support and we hope to receive it in the future as well.
If you are one of our regular readers, then you would know how much we love talking about ergonomic furniture items and how we are almost always trying to convince you to get your hands on items that will make your life better and we can bet that you won't regret making that decision because in addition to making your workspaces, etc. prettier, your ergonomic items can also help you work super comfortably as well and we think we all need that to happen, right? So, in our today's blog, we are going to be talking about the 10 best under desk keyboard trays with ergonomic sliding that will make your life so much easier and it is safe to say that you will enjoy your experience too.
Now, what is it that you look for in an under desk keyboard tray? Allow us to share that and more! First things first; you need that tray to be sliding and not just plain, regular sliding that might get stuck at times too, but ergonomic sliding so that it is not only a smooth experience for you but also does not become a hurdle when you are working on something. Then there are a couple of other things that make an under desk keyboard tray with ergonomic sliding one of the best furniture items to exist for example; the freedom to adjust the height as per your convenience. Oh, and did we tell you that you can also use the keyboard tray while you are standing too because we all had days when we did not have a lot of time to sit and type, etc. and we feel that with these flexible and adjustable trays, all of us can do whatever we want to do, however, we want to do it.
Although we have included different types of under desk keyboard trays with ergonomic sliding, it is important for us to mention here that these trays can swivel left and right as well (at least) 90 degrees so that you can have the time of your life when you are working on something that you are super passionate about. Because we all know how restricted one can feel when it comes to desks etc. that no matter how exhausted you are, you cannot adjust them at a level where you can do what you are doing.
Recommended: 10+ Best Laptop Screen Extenders 2022 To Buy From Amazon
These under desk trays are designed to fit a full-sized keyboard along with a mouse and you can also keep your tiny note pads on them as well when you are taking notes etc. In addition to that, you will also be able to enjoy a wrist rest too which is going to make your wrists so happy, you are going to thank the manufacturers and sellers of these amazing under desk trays for real. That being said, we are sure that you all are very excited to make the most of the extra space that you will get once you have gotten your hands on one of these best under desk trays – if we were to mention about ourselves, we would like to share here that we like big spaces when we are working so that we do not have to be in a confined environment both physically and mentally and we can bet that there are more people like us. Haha!
Another really impressive thing about these under desk keyboard trays is that there is no hardcore installation process required to start using them. You can easily assemble and mount the tray under your work desk. Know that these trays can hold a weight up to 11 lbs (around 4 kilograms.
That is all from our end for today! We hope that you had a great time reading this blog and that you are going to not only explore our list of 10+ best under desk keyboard trays with ergonomic sliding but you will also share the blog with your favorite people too. Also, don't forget to share your genuine feedback with us in the comments section and while you are at it, do let us know if you have any special requests or suggestions to share with us and we will make sure to get back very soon.
10+ Best Under Desk Keyboard Trays with Ergonomic Sliding
1. 360 Adjustable Ergonomic Sliding Keyboard & Mouse Tray
2. Ergonomic 27in Keyboard Tray and Gel Palm Rest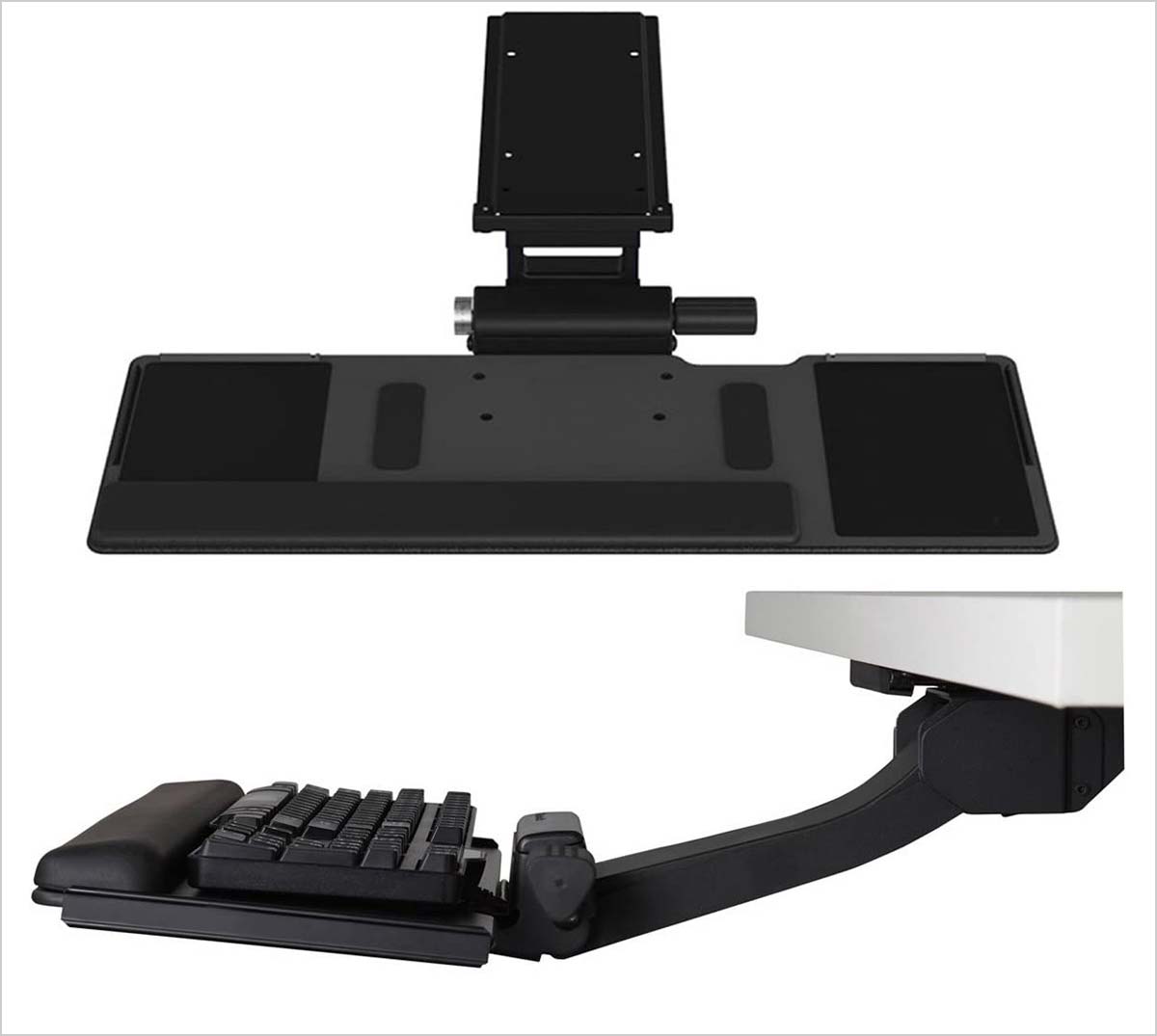 3. 3M Easy-Adjust Keyboard Tray with Adjustable Platform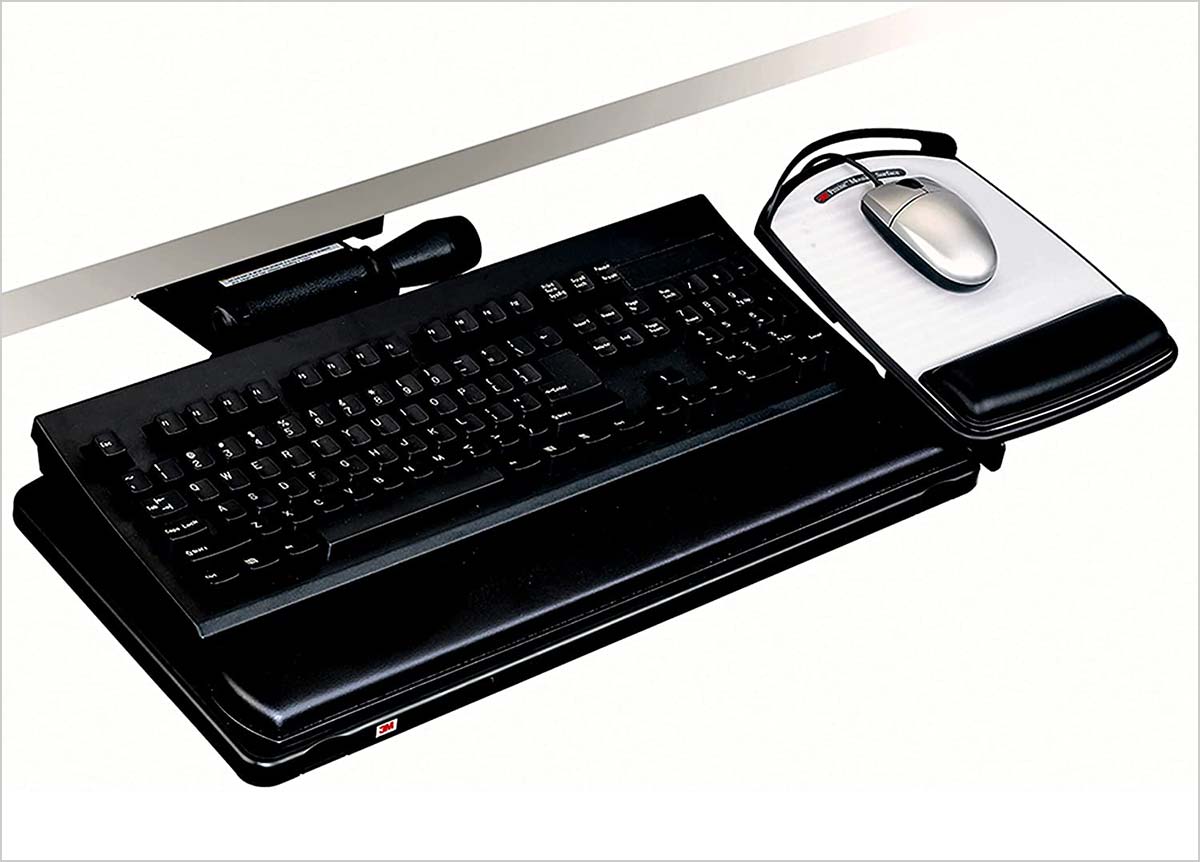 4. Furmix Adjustable Keyboard Tray Under Desk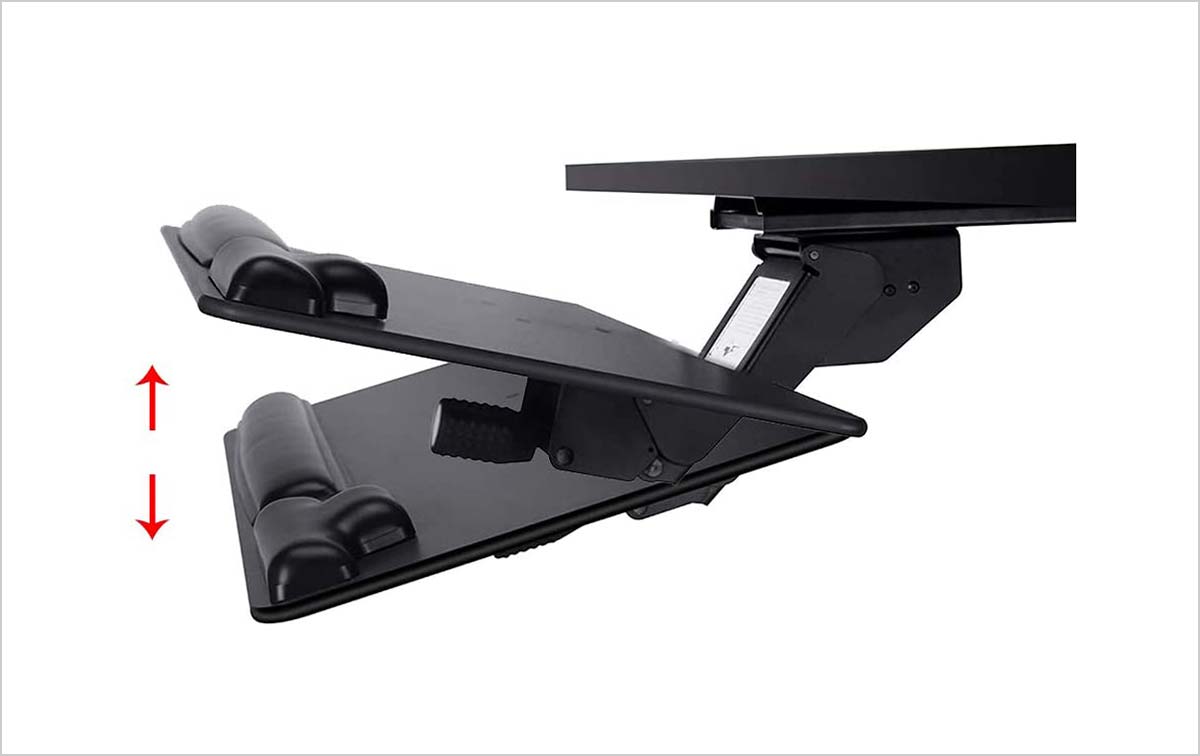 5. Workrite Compact Platform System Adjustable Keyboard for Left and Right Hand

6. Big Standard Keyboard Tray (Black) with Quick Adjust Mech (Black)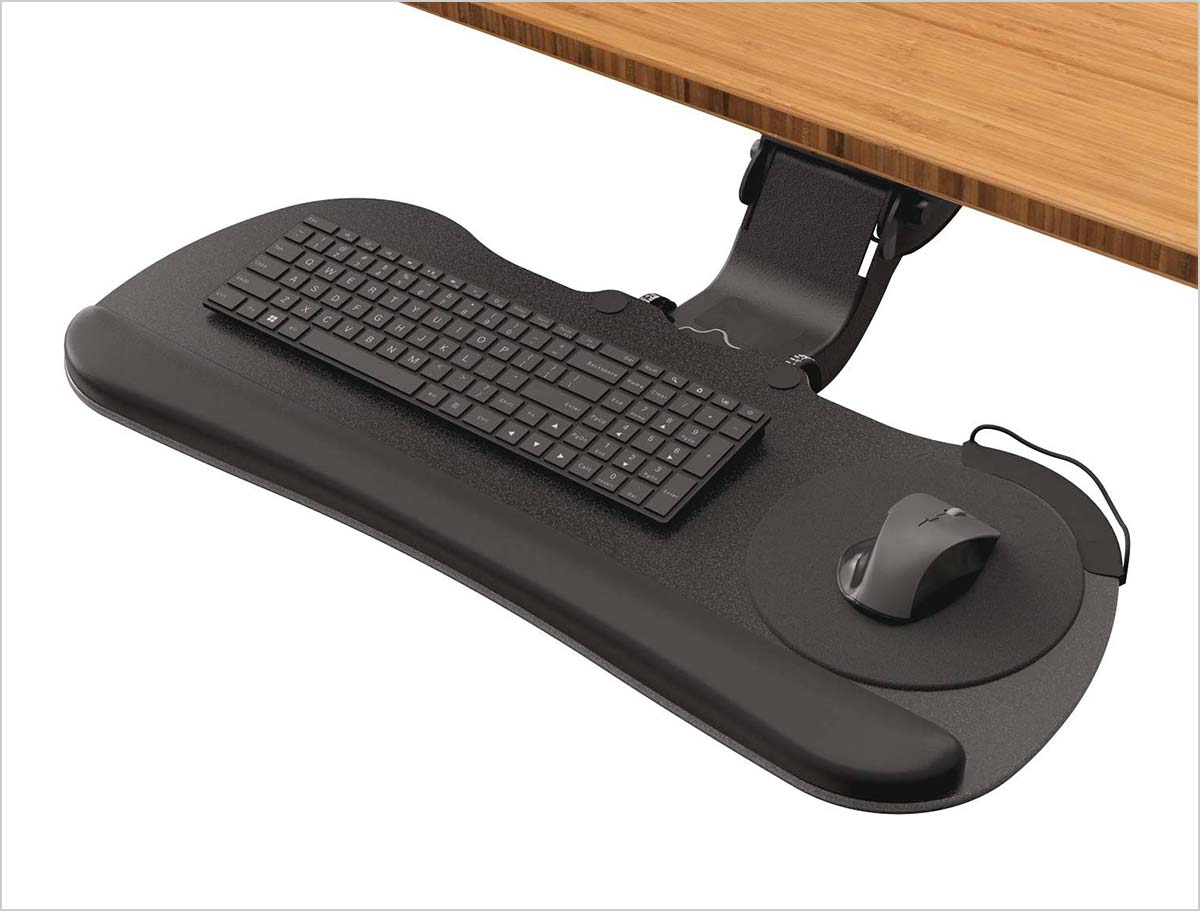 7. Adjustable Keyboard Tray Ergonomic Design Standard Under Desk Platform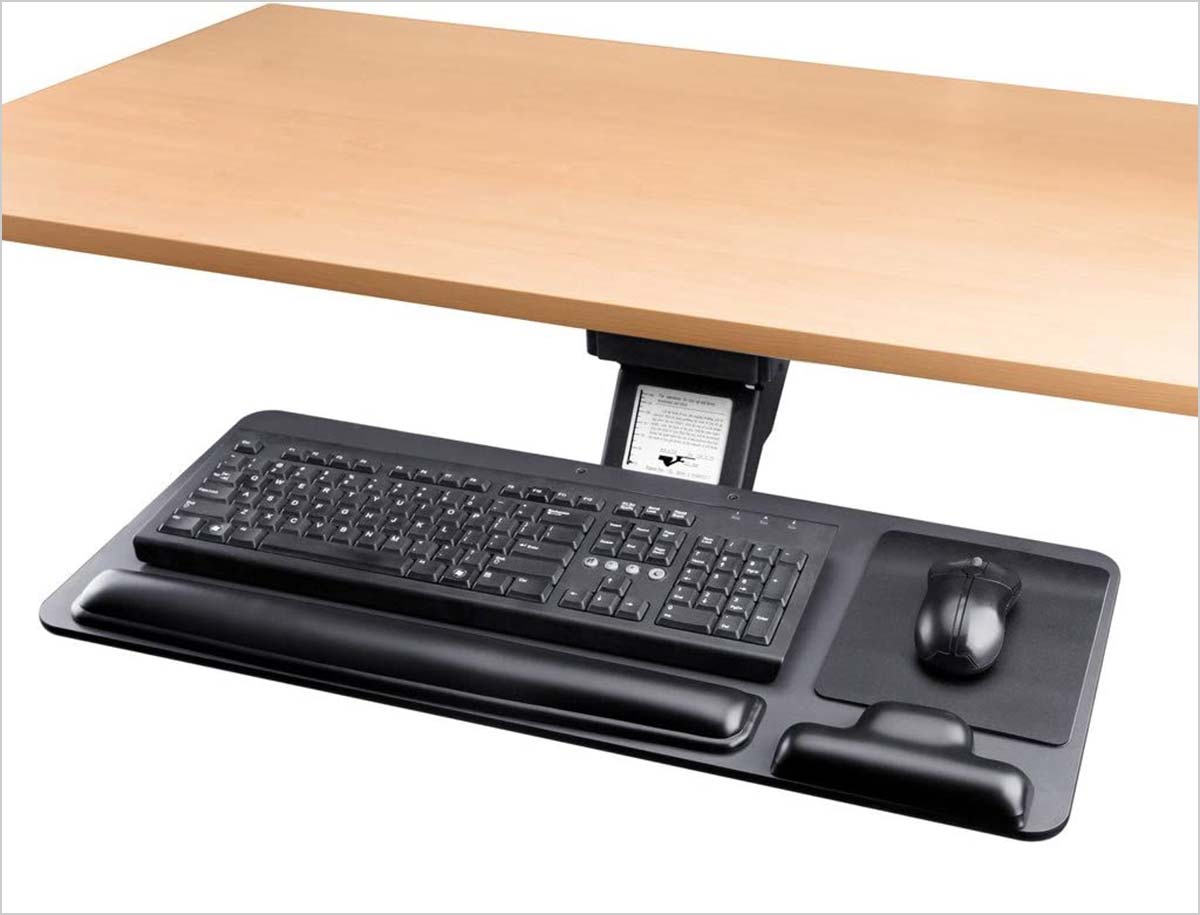 8. 
Ergonomic Desk Computer Keyboard Stand with Sturdy C Clamp Mount System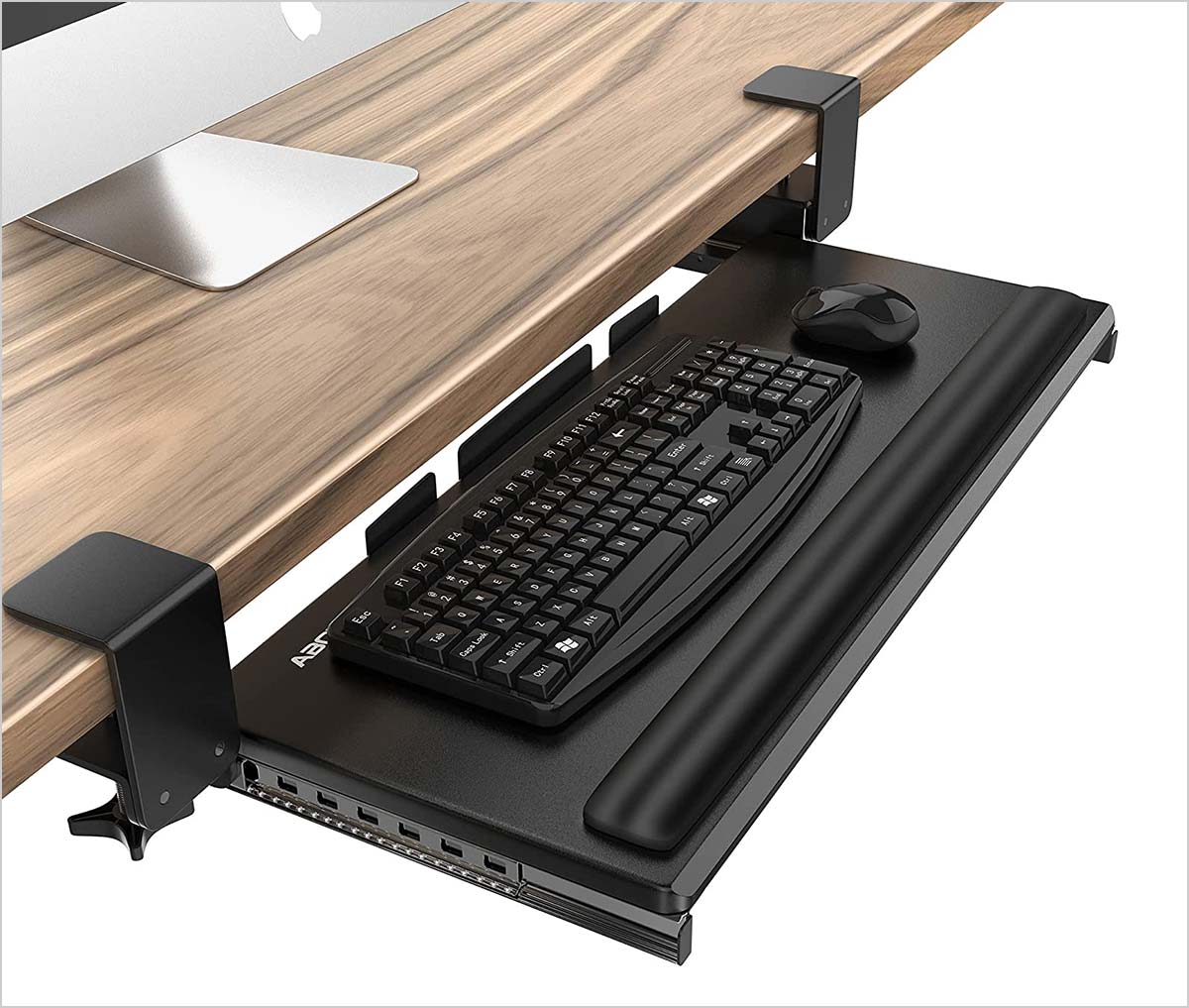 9. Height Adjustable Under Desk Keyboard and Mouse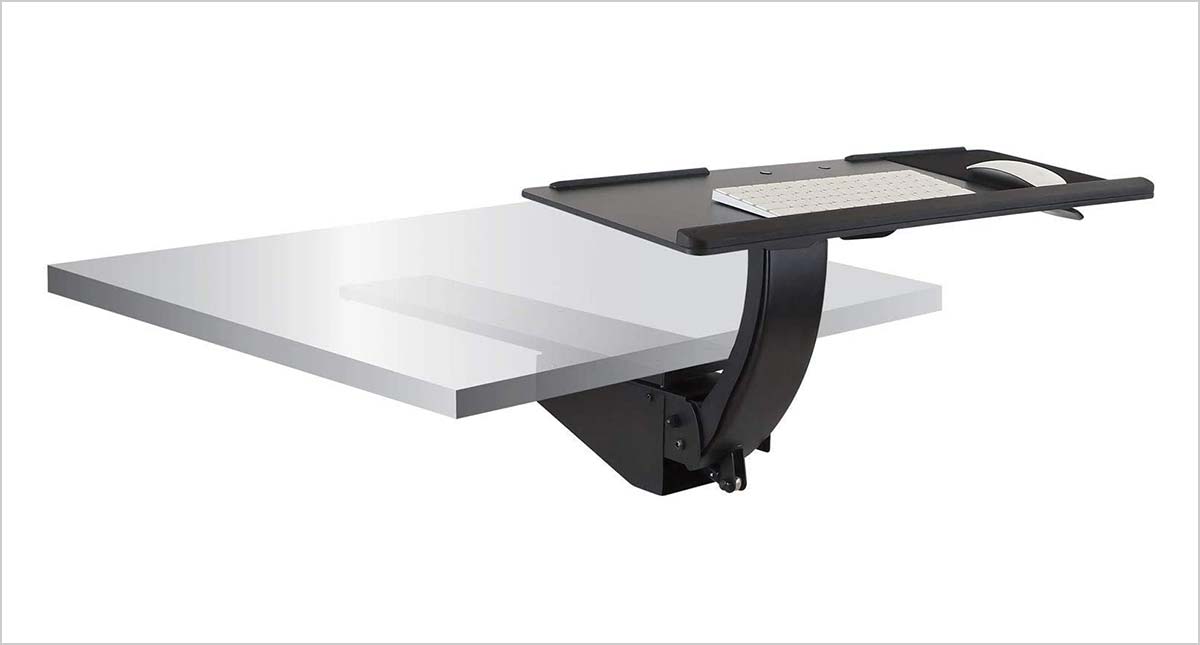 10. VIVO Large Keyboard Tray Under Desk Pull Out Platform with Pencil Drawer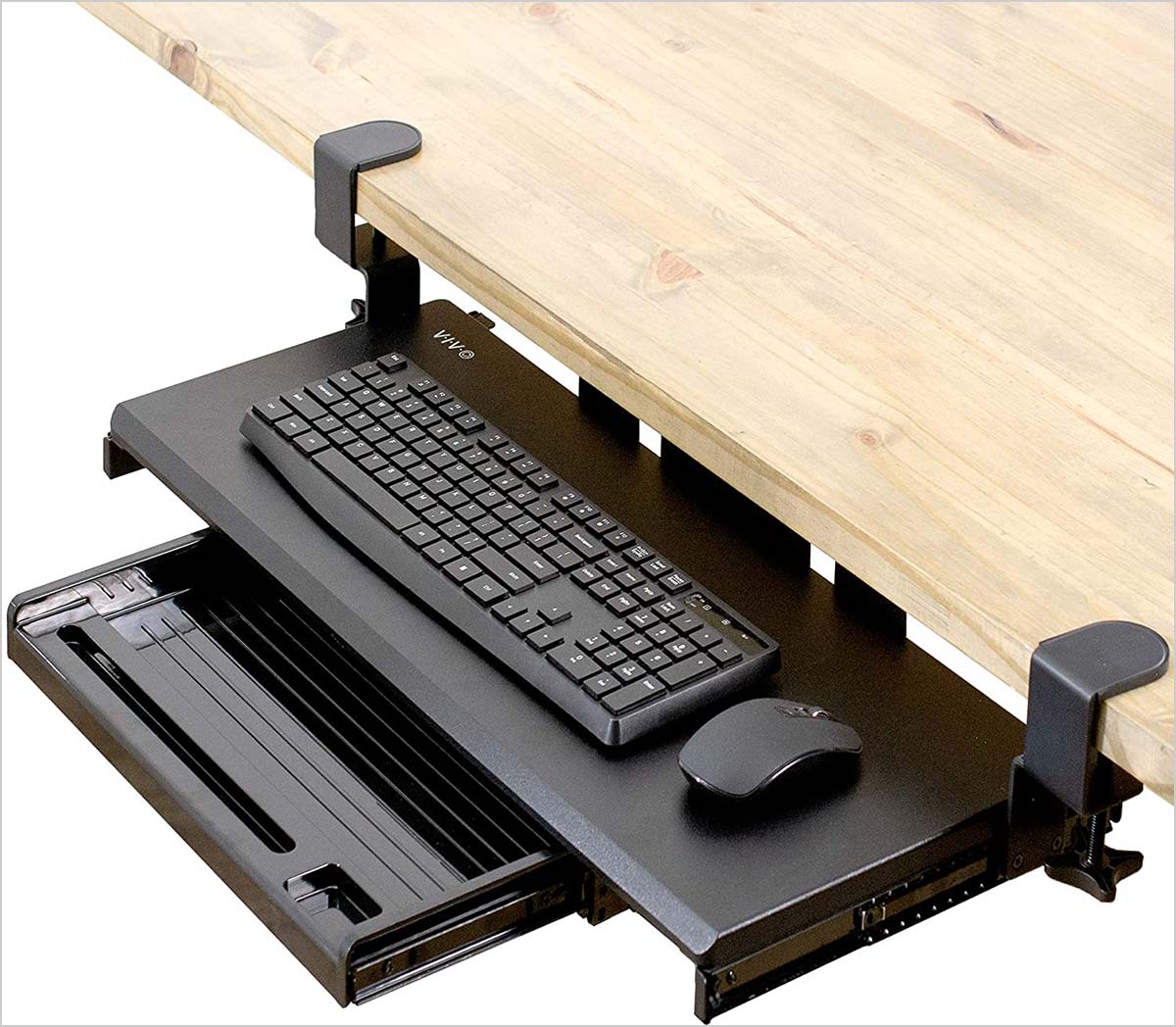 11. Mount-It! Under Desk Keyboard Tray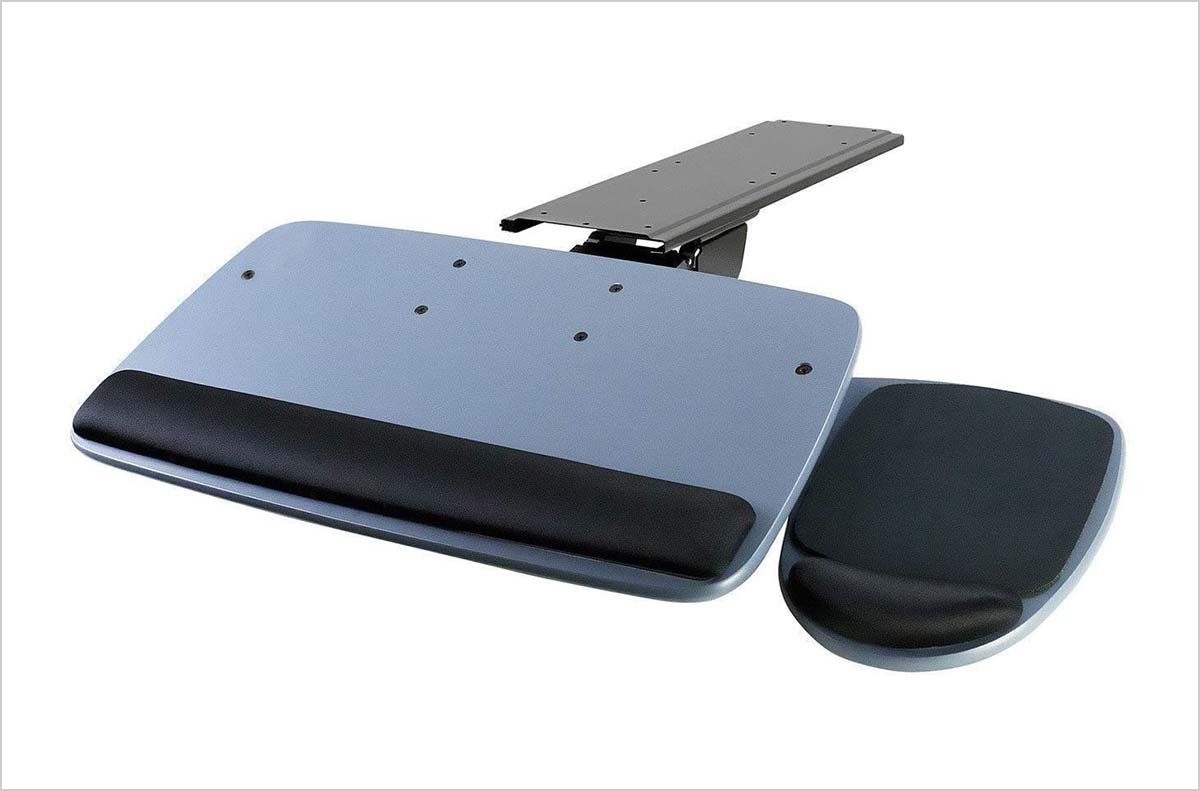 More Awesome Products You Would Love To Buy: