Hi there everybody! We are back with yet another brilliantly designed mock-up PSD of ours and we can bet that you all are going to love it because well, summers are very much here and there are chances that the temperature is going to go up which means that we will either be getting more and more t-shirts, or we are just going to find some other ways to make sure that we don't feel hot all the time.
We have created this highly editable plain white t-shirt mock-up PSD file for you guys so that you can design whatever you wish to design on it without any difficulties but we do have a couple of tips and tricks that you can follow to make sure that your designs are not only on point but that you also happen to generate your revenue as well. Are you in? Let's get started right away.
Now, we are sure that you guys not only have a bunch of t-shirts that you have purchased for yourself, got as gifts, or even designed a couple of them as well, but we think it is safe to say that somewhere in your professional career, you must have designed corporate stationery too that included t-shirts, etc. When we have things that we happen to see on a daily basis, we tend to feel that we cannot be very creative about those things but we are here to tell you that, that is not true. And here is why:
A piece of clothing is literally bought so that it can bring peace to the person who is wearing it – the primary focus is to cover your body but whatever it is, it has to be full of happy vibes that you just cannot say no to it when you are planning to purchase it. So, when something is bought after much consideration, it is important for the business owners to make sure that they are only putting out stuff that is meaningful in order to attract their existing and potential customers. Always remember that the first thing from your end that gets to speak to your customers is your product, and if the product has been designed in a way that it instantly grabs attention and makes the person get it, then you can say that you did well.
Recommended: 50+ Best T-Shirt Mockups
So, what is it that you can do to design your t-shirts this season? Well, first things first, if you have a brand or if you are working with a brand, you need to figure out how many themes are going to be there or will there be any themes at all?! Because you can totally go with solid colored t-shirts as well and we are saying that for all the people who would like to have some solids in their wardrobe for the summers this year.
Keep in mind that it is most definitely the thought that counts – and your creative thoughts matter the most when it comes to designing something for commercial purposes, they also matter when you have to personalize something for a friend or family member too but since that is not too formal or business, we will have that conversation some other day. Coming back to the proper businesses (big & small), especially those that offer customizations, we want you all to make sure that you sit with yourself and chalk out a plan that can help you with the themes, designs, quantities, as well as the launch plans.
Once you are done working on that, you will have to actively start working on how to incorporate your creative thinking into your designs. They can be your own creations that no one has seen before or you can go with themes that are already there but of course, with proper credits to the original artists, etc. You will have a nice design space to work on and you can only do that when you understand it – for example; do you wish to cover the whole t-shirt or do you want to keep it neat and to the point? Choose colors, patterns, etc. that complement the season or the target audience and we can bet that you will end up with a couple of stunning designs just like that.
That is all for today, you all! We hope that you not only enjoyed reading our blog but you will also try out your amazing designs on our free t-shirt mock-up PSD file as well and when you do, don't forget to share your experience with us in the comments section. We also want to encourage you guys to share the blog with your graphic designer friends and favorite colleagues as well so that they can make the most of it for their personal and commercial design projects.
Also, if you guys have any suggestions and requests, feel free to share them all with us and we will come back with everything that you would like to see here super soon.
Free Short Sleeves Summer T-Shirt Mockup PSD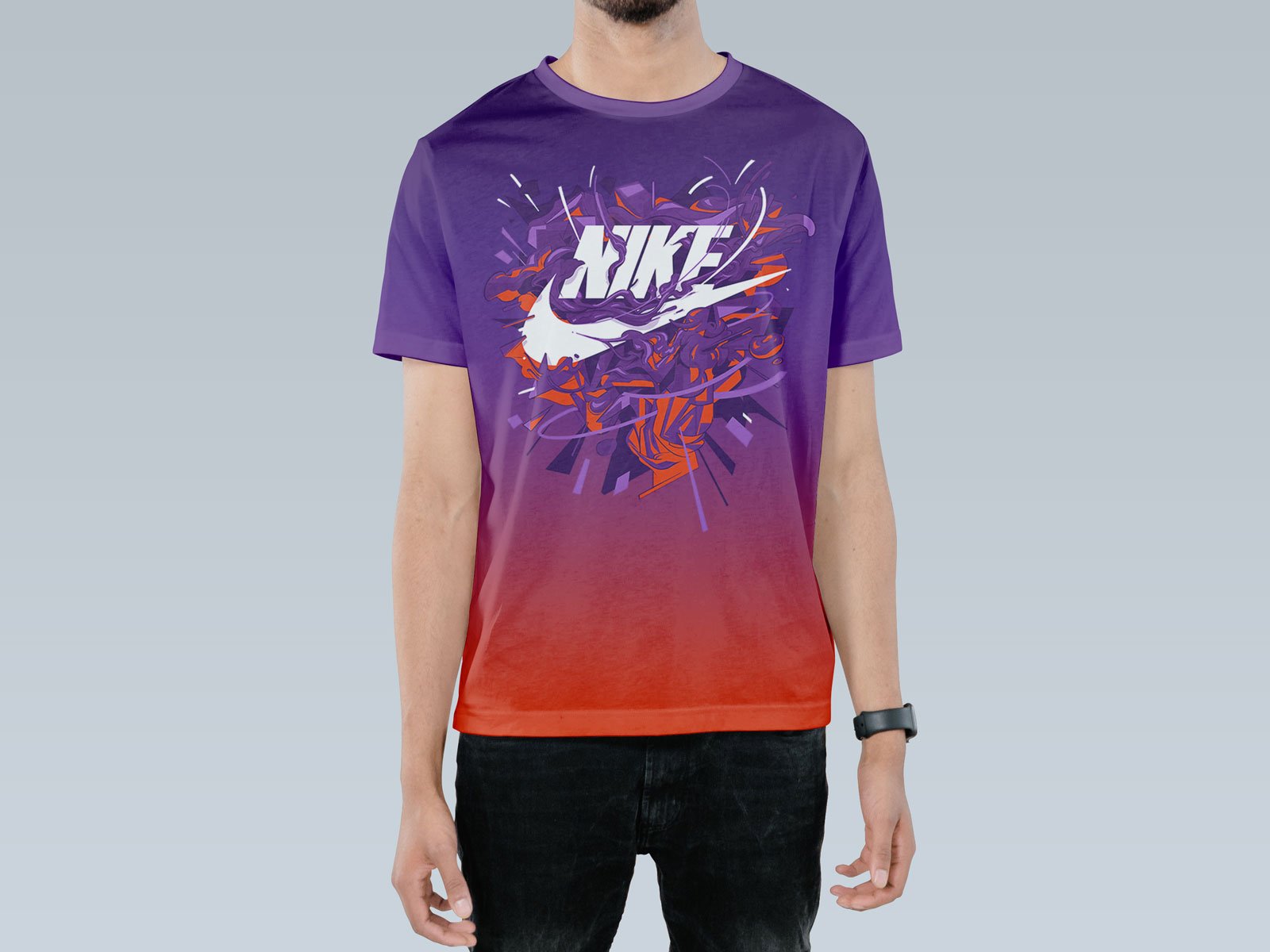 Available Format: Layered PSD with smart object insertion
License: Free for personal and commercial usage
RAR File Includes: Free T-Shirt Mockup PSD
Mock-up Resolution: 3000 x 2250 px

Note:
1. Free T-Shirt Mockup PSD is allowed to share online (A Must Linkback to designbolts.com)
2. Say thanks if you like or share/tweet with your friends. That means a lot to me.
3. And don't forget to subscribe to receive for more high-quality premium freebies & awesome articles only.
Download T-Shirt Mockup
Recommended: