Hello there everyone! We hope that you are enjoying our blogs, tips and tricks, and everything else that we share here. Your honest feedback, interesting suggestions, and requests motivate us to keep creating stuff that we are super proud of. In our today's blog, we will be sharing a list of 25 best 4K dash cameras with built-in WiFi & GPS that you must check out and get at least one in 2022 so, let us get started!
The primary use of a dashcam is to have evidence in case you were involved in a road accident because we think we all know how difficult it can be at times to prove that a crime took place or that you are the victim of a bad incident and that's why we thought it would be a great idea to help you all be prepared with stuff that you think you don't really need, you know. In addition to that, with your dash cameras, you can also help the concerned departments in solving cases too because your device will be automatically recording drivers, cyclists as well as pedestrians who might be doing harmful things while being on the road.
We think that the best things about these 4K dash cameras is that they are not handheld which means that you can use them without distracting yourself from driving. These digital video recording cameras can be easily mounted to the windshield of the car and that will be good to go. You must be wondering why 4K resolution technology is used for these dash cams and one of the reasons is literally to get your hands on better and clearer images and videos and no matter what your objective to use a dashcam is, you will end up with high-resolution images as well as videos.
Dash cameras are designed and manufactured to help the users with several things that we have mentioned above but in addition to that, these gadgets can work perfectly fine during nighttime as well – with their revolutionary and efficient night vision technology, you will be able to get images and videos that were taken and recorded during night time in high resolution without any Photoshop treatments whatsoever. Sounds great, right? Well, there is more that we would love to share with you guys about these 25 best 4K dash cams with built-in Wifi and GPS so, keep reading the blog till the end.
Another great thing about these 4K dash cams is that they have built-in WiFi and GPS that will help you record your driving speed and location accurately. Also, there are a couple of apps that can be used on iOS operated phones as well as on Android ones so that the data can be instantly managed too. All the data can be easily downloaded on the connected devices and you can then use it however you need to use it. We are glad that such technologies exist because otherwise, it can be a hassle to do such things and you might have to involve other people too and we can tell that there are certain situations in which you would like to be completely independent – and that's fine, really.
We would love to share with you guys that all the 4K dash cams that we have included in our today's list come with features that work on state of the art technology that not only make these gadgets smart and more efficient, but you have total control on them too like how you wish to record the videos, etc., how you want to keep it or discard it too and how you wish to utilize the data eventually as well so from recording slow-motion videos to using the dashcam in parking mode and more, there are many cool things that you can do with it and we can guarantee that you will be happy you made your decision to get one for yourself.
Here, we would also like to mention that technology is there to help us to make our lives easier and comfortable, so never misuse it for your personal gains and in this case; we would encourage you to only use 4K dash cams for your own safety and protection and not for stalking etc. That's not just ethically wrong but in case you get caught, you will have to face the consequences as well and we don't think anyone would want to do that.
And that is all for today, you all! We hope that you guys had a great time reading this blog and that you will also share it with the people you love and care for; we know we will. 🙂 Okay so, if you guys have any requests and suggestions, send them our way and while you are at it, feel free to share your feedback too and we will see you all next time with some fun and useful to read.
25 Best 4K Dash Cam Built-in WiFi & GPS 2022
1. 2022 Upgraded 4K 2160P Front and Cabin Dual FHD 1080P Dash Cam
Specs: Built-in WiFi for Cars 24H Parking Monitor, Infrared Night Vision, G-Sensor, 2.0″ LCD Loop Recording Car Camera, Support 512GB Max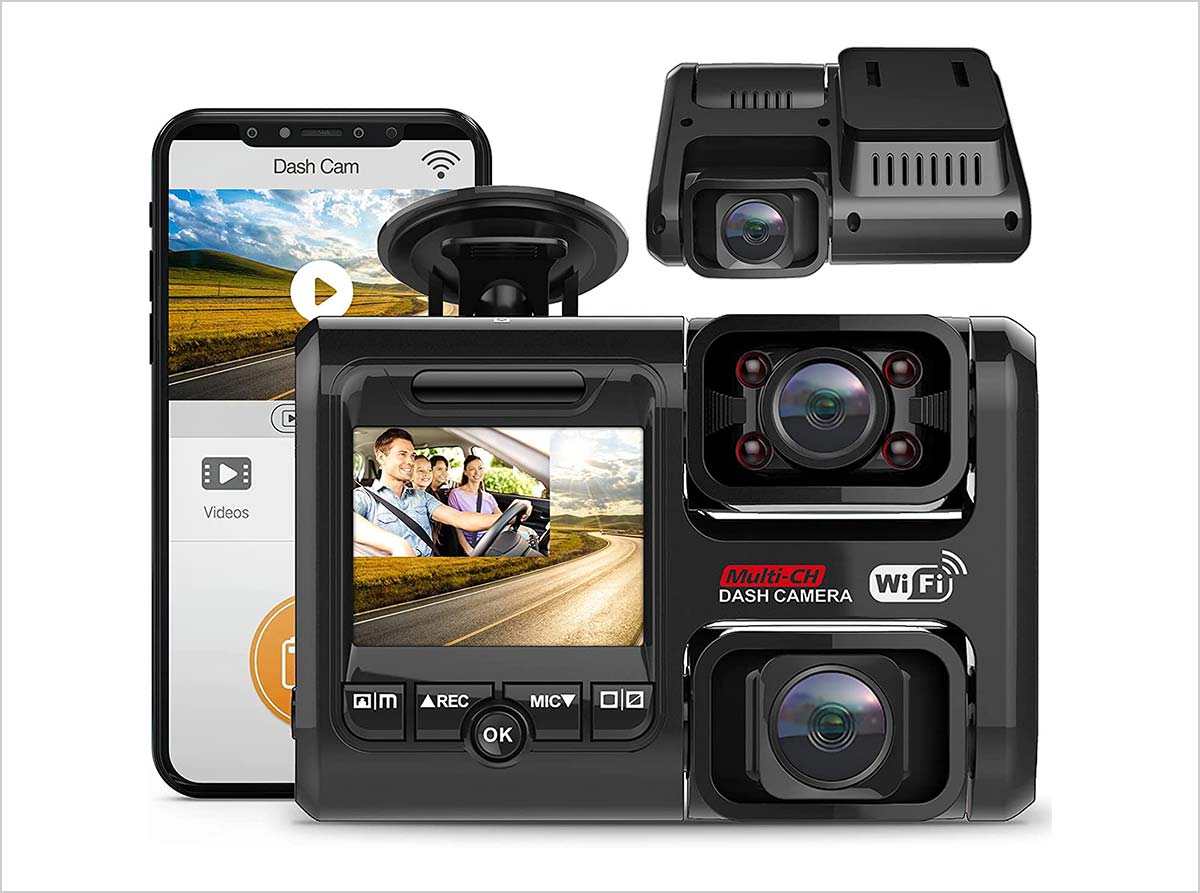 2. Vantrue S1 4k Hidden Dash Cam Built-in GPS Speed
Specs: Dual 1080P Front and Rear Car Camera with 24/7 Parking Mode, Sony Night Vision, Single Front 60fps, Capacitor, G-Sensor, Support 256GB Max for Trucks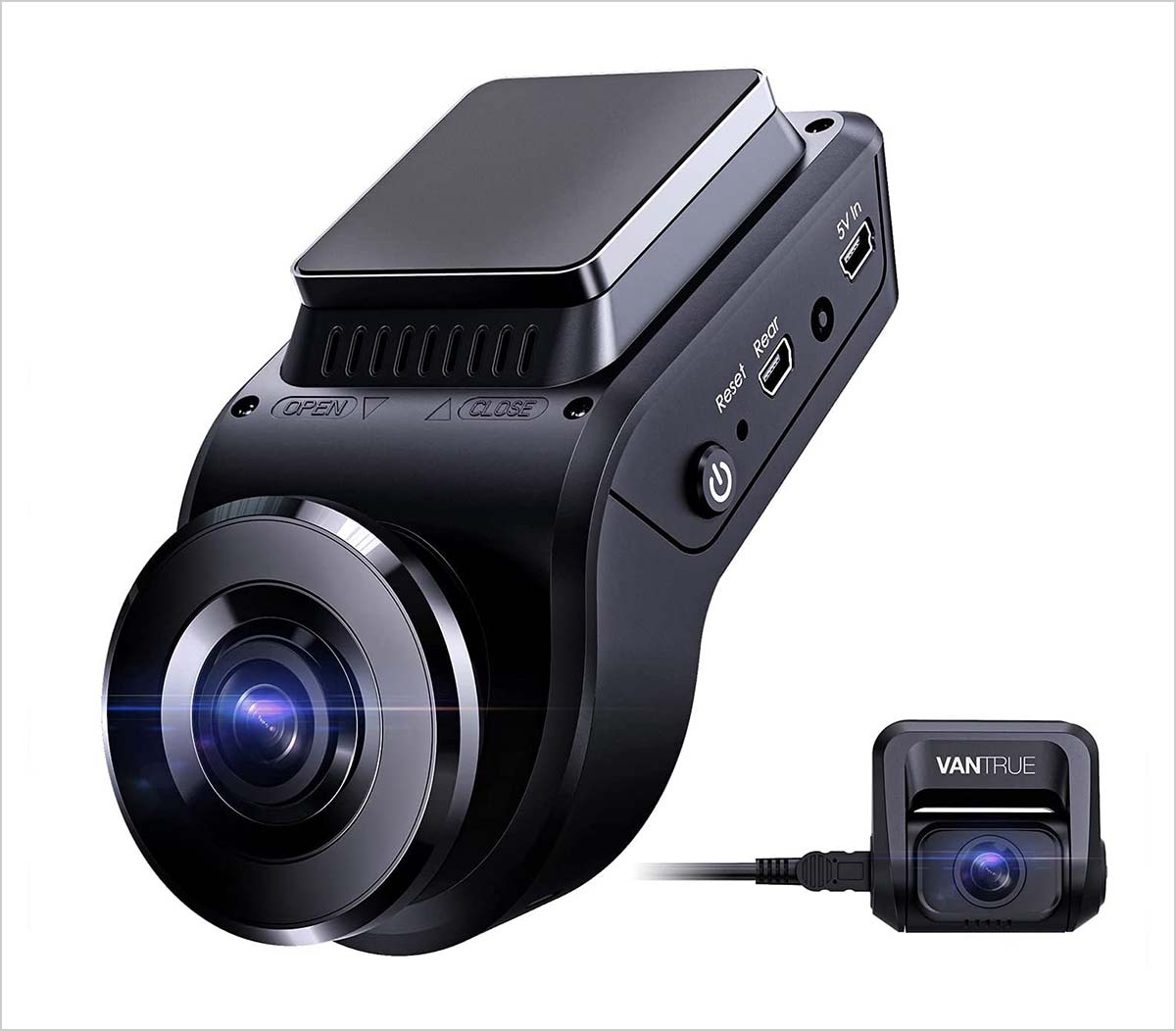 3. 
4K Dual Dash Cam Built-in WiFi GPS
Specs: Front 4K/2K and Rear 1080P Camera for Cars,2.45″ IPS Screen,170°Wide Angle Dashboard Camera Driving Recorder with APP/Super Night Vision/Sony Sensor/WDR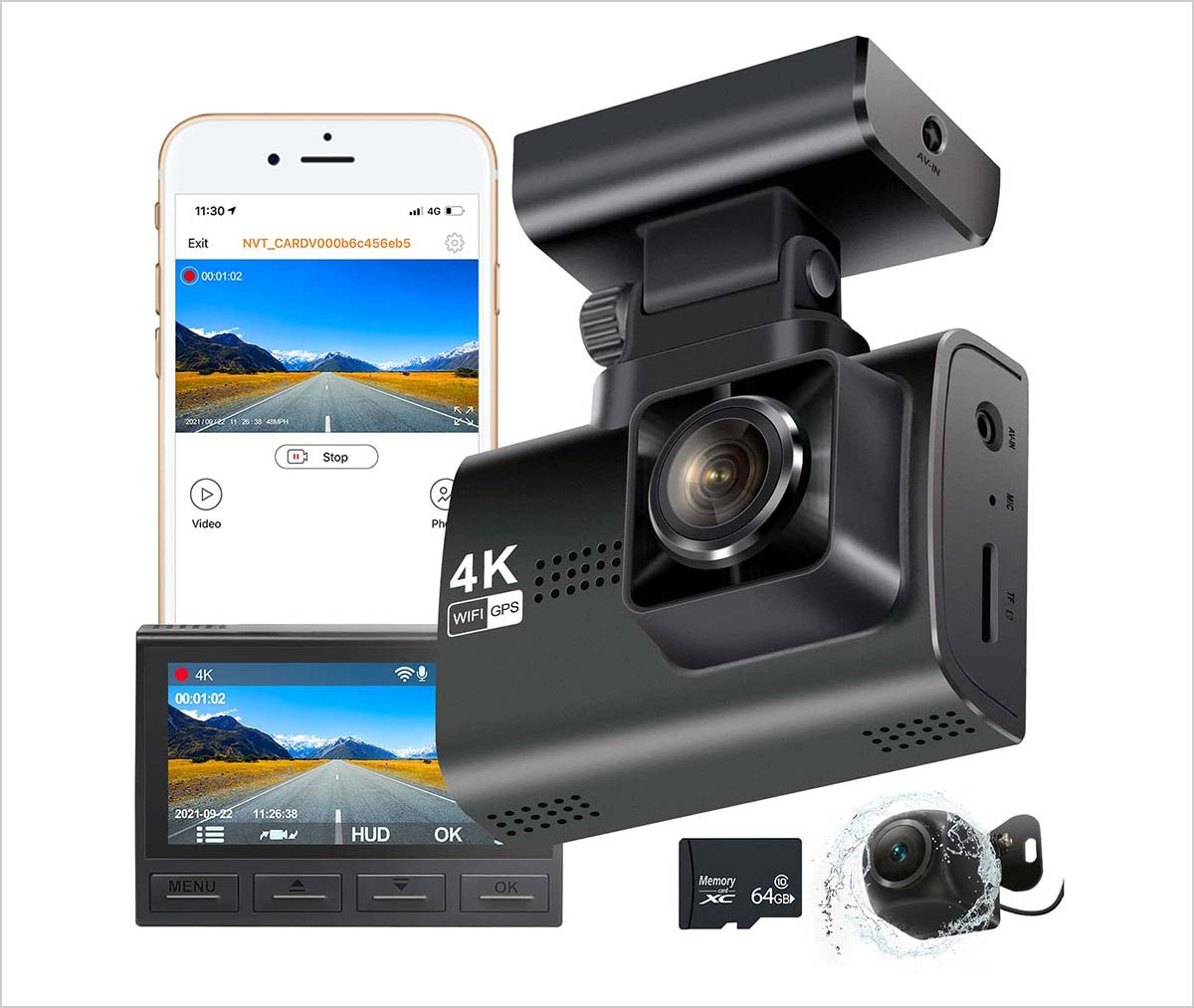 4. Rexing V1GW-4K Ultra HD Car Dash Cam Built-in GPS Logger
Specs: 2.4″ LCD Screen,Wi-Fi,170° Wide Angle Dashboard Camera Recorder with G-Sensor, WDR, Loop Recording, Supercapacitor, Mobile App, up to 256GB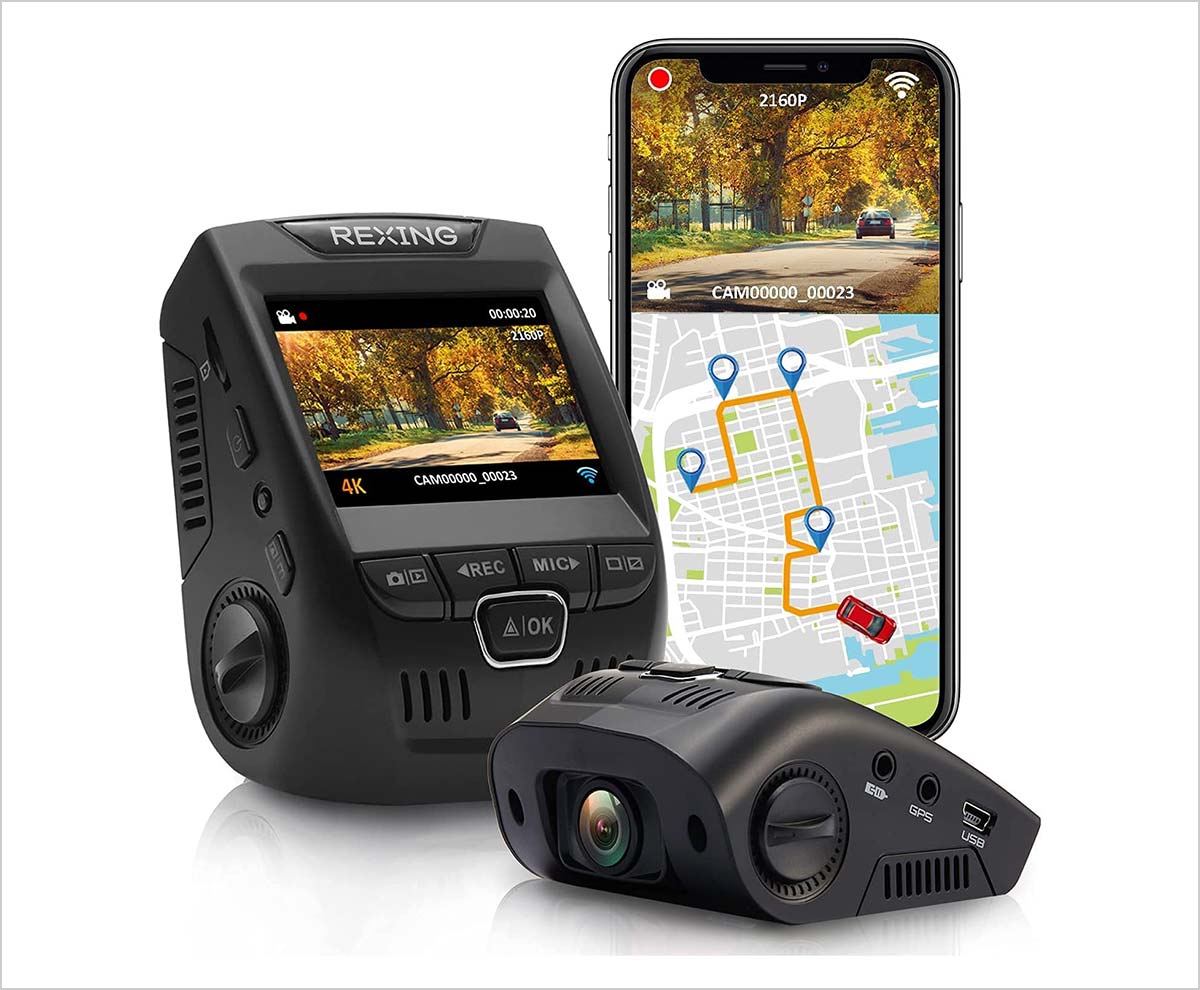 5. Upgraded 4K Dual Dash Cam Front and Rear Built-in WiFi GPS Car Dashboard Camera
Specs: IGETRAIL 2″ IPS Dash Cam Front 4K Rear 1080P Dash Camera for Cars, Night Vision, WDR, Parking Monitor, Support 256GB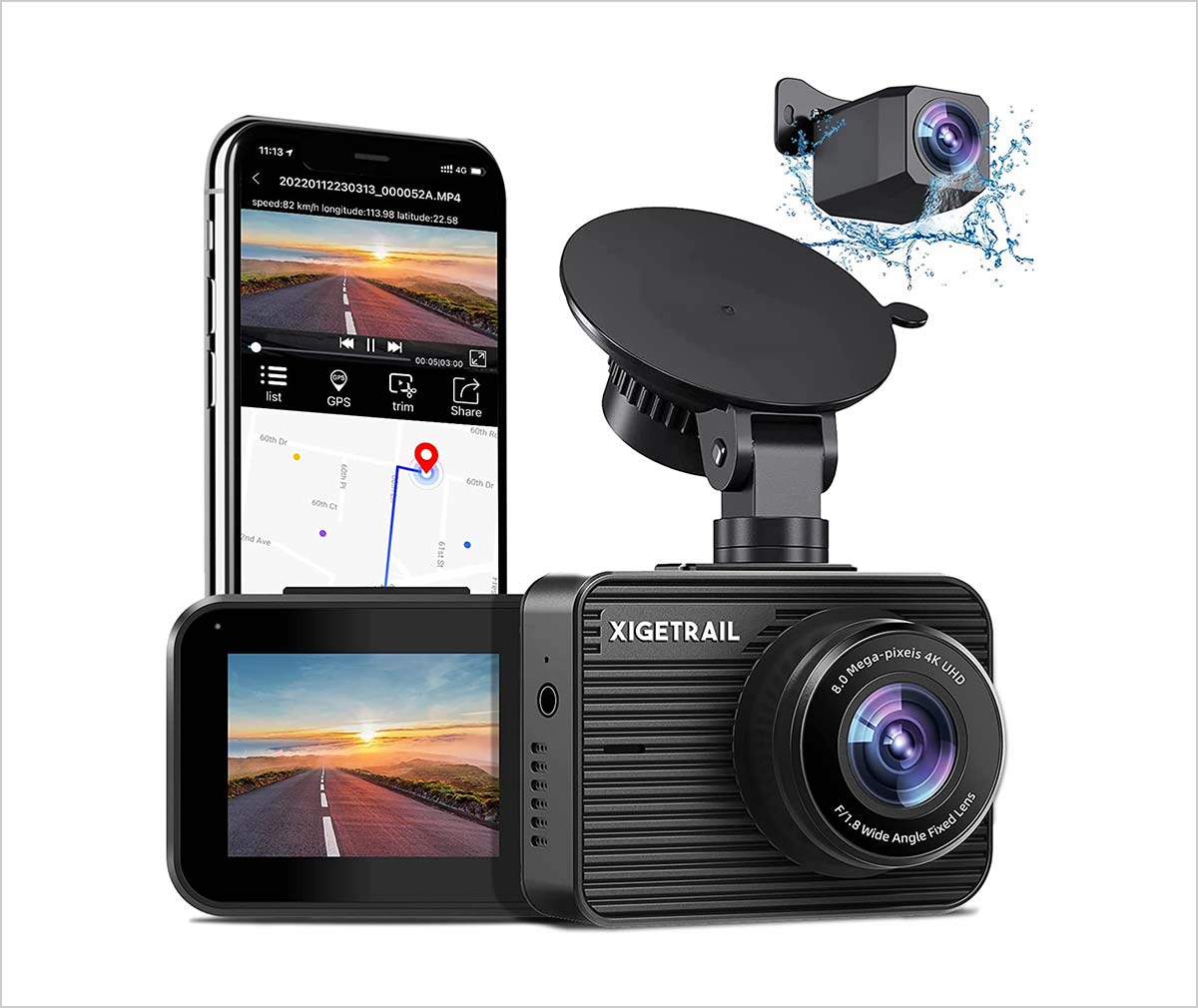 6. 4K Dash Cam Built-in WiFi GPS Car Dash Cam
Specs: Dash Camera for Cars Dashboard Camera Recorder with Night Vision, WDR, Loop Recording, 170° Wide Angle, G-Sensor, 24H Parking Monitor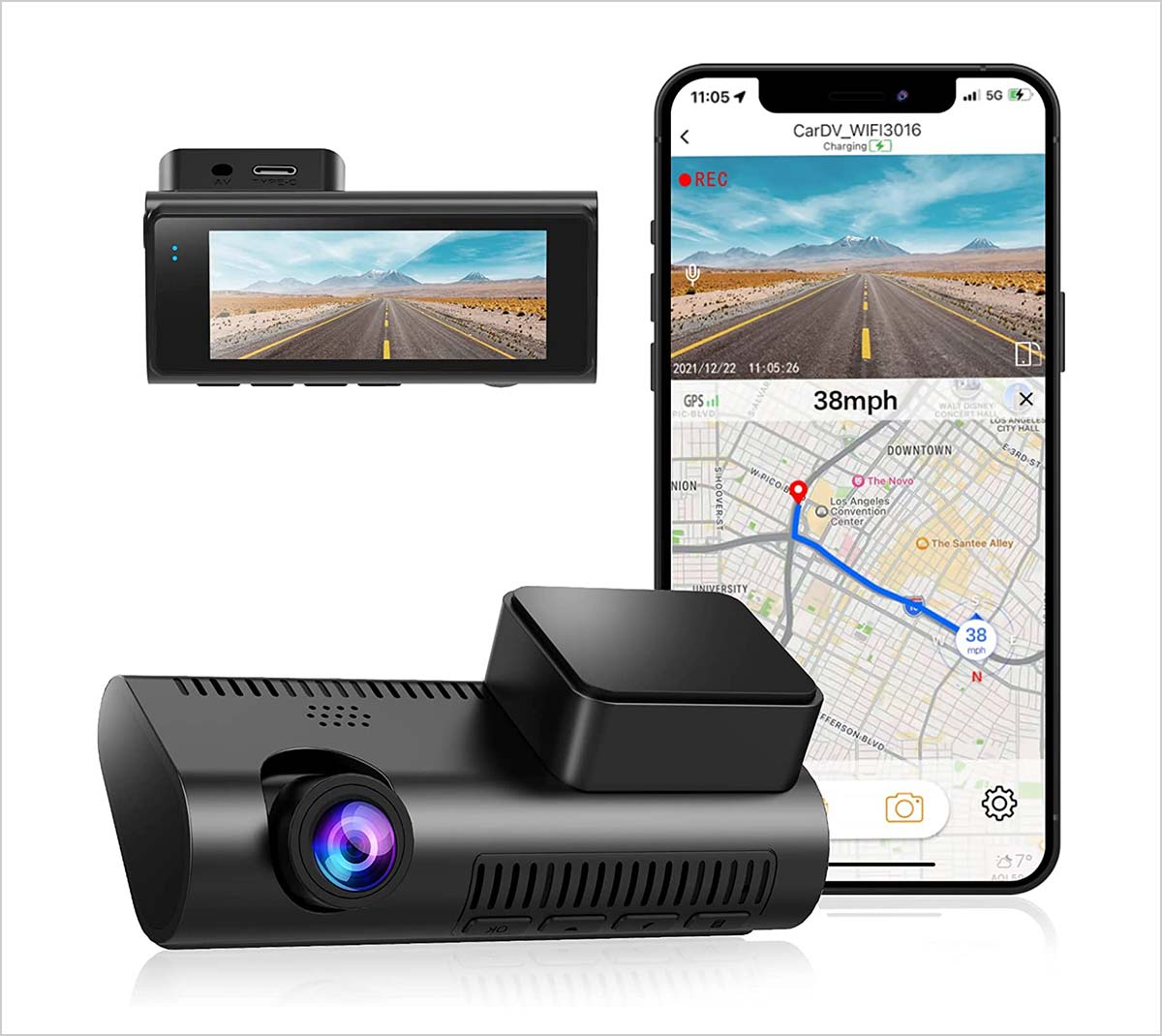 7. AZDOME M550 Dash Cam 3 Channel, Built in WiFi GPS With 64GB Card
Specs: Front Inside Rear 1440P+1080P+1080P Car Dashboard Camera Recorder, 4K+1080P Dual, 3.19″ IPS, IR Night Vision, Capacitor, Parking Mode
8. REDTIGER 4K Dash Cam Front Rear Camera
Specs: Full HD Car Dashboard Recorder with 3.16" IPS Screen, Wi-Fi GPS Night Vision Loop Recording 170° Wide Angle WDR, Free 32GB Card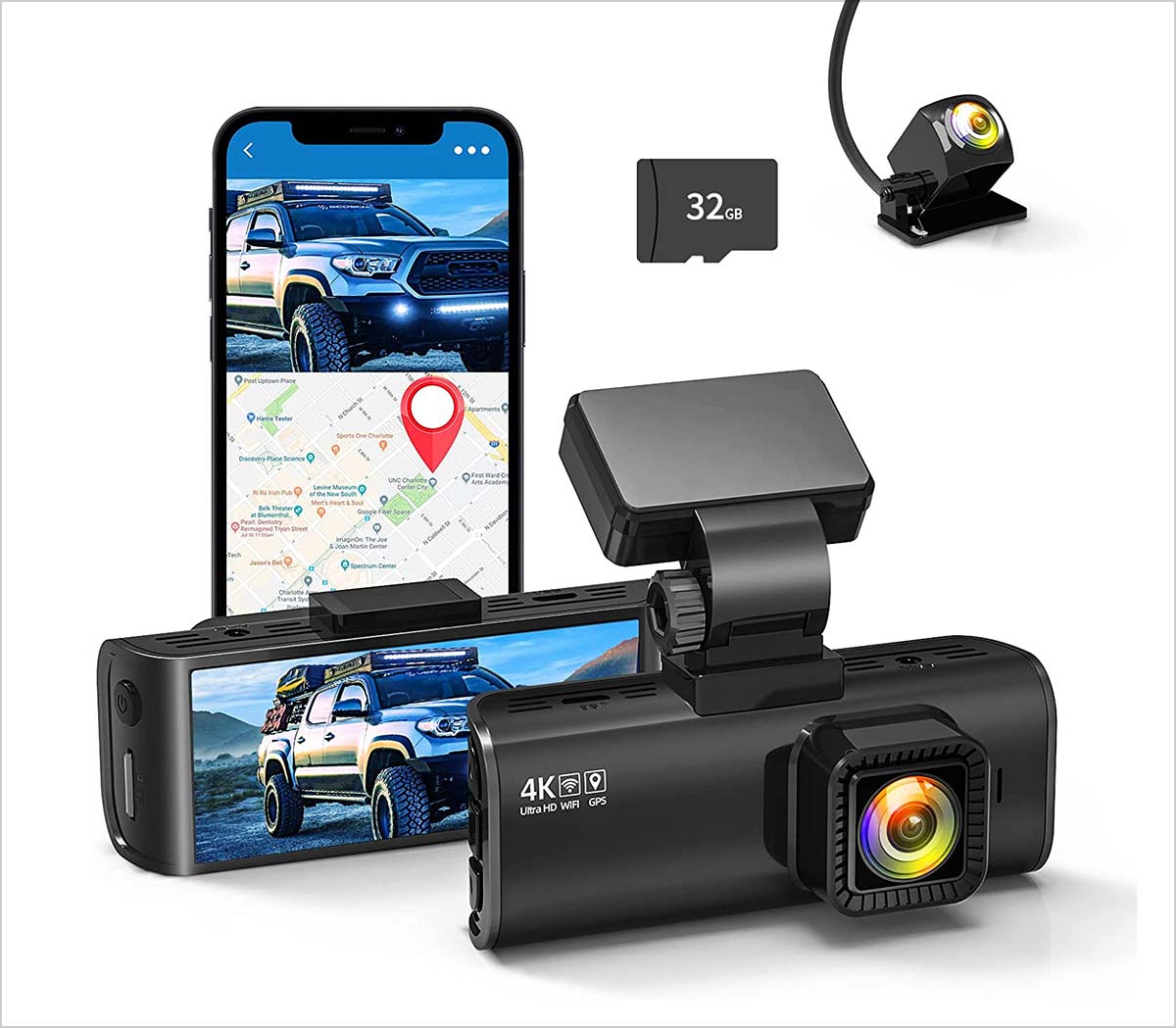 9. 4K Dual Channel Dash Cam, Built-in Wi-Fi GPS
Specs: 4K + 1080P Front and Rear Dashcam, 3.16 Inches Large Screen, Supercapacitor, Parking Mode, Motion Detection, Emergency Recording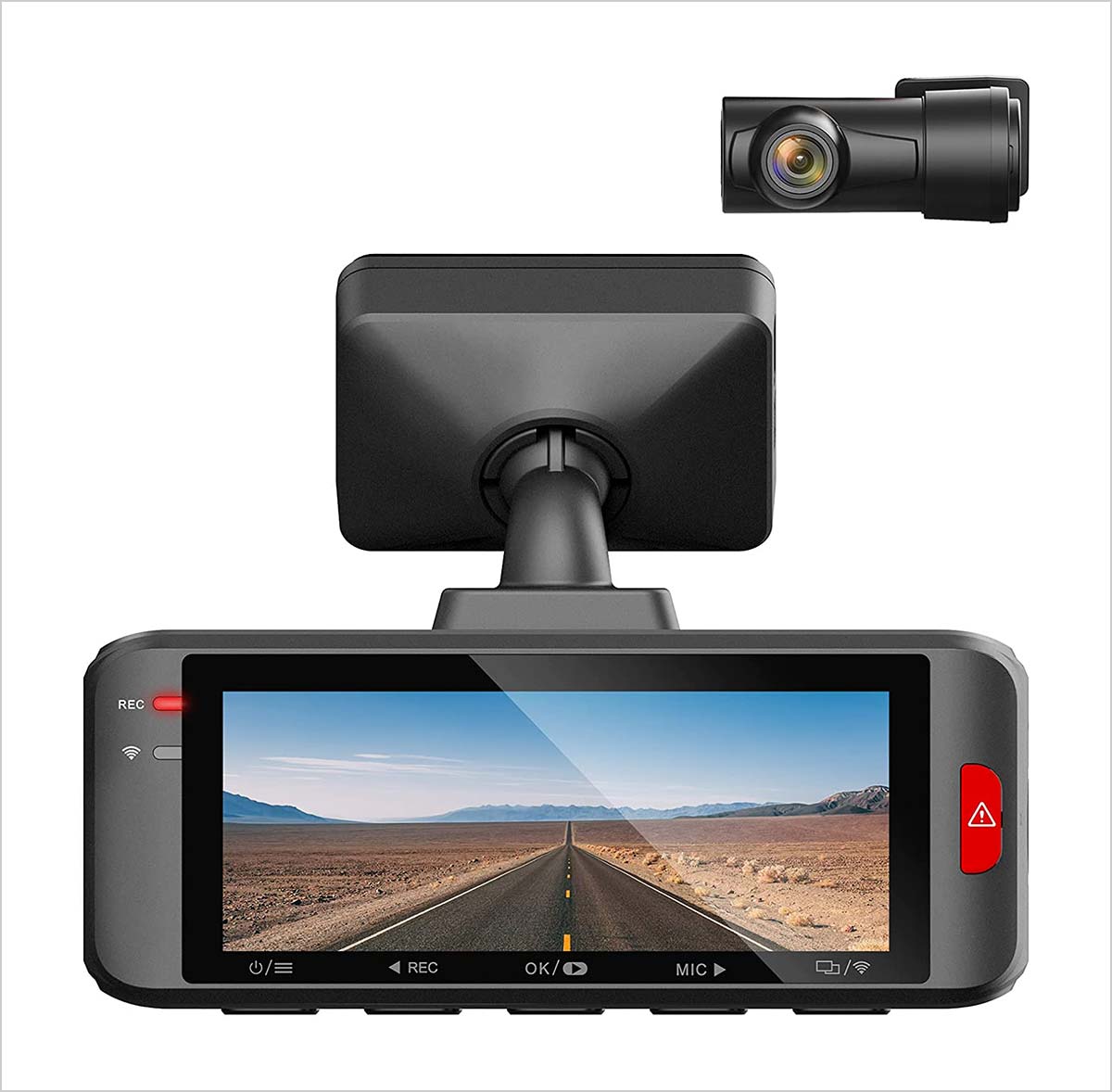 10. Vantrue N4 3 Channel 4K Dash Cam, 4K+1080P Front and Rear
Specs: 4K+1080P Front and Inside, 1440P+1080P+1080P Three Way Triple Car Camera, IR Night Vision, 24 Hour Parking Mode, Capacitor, Support 256GB Max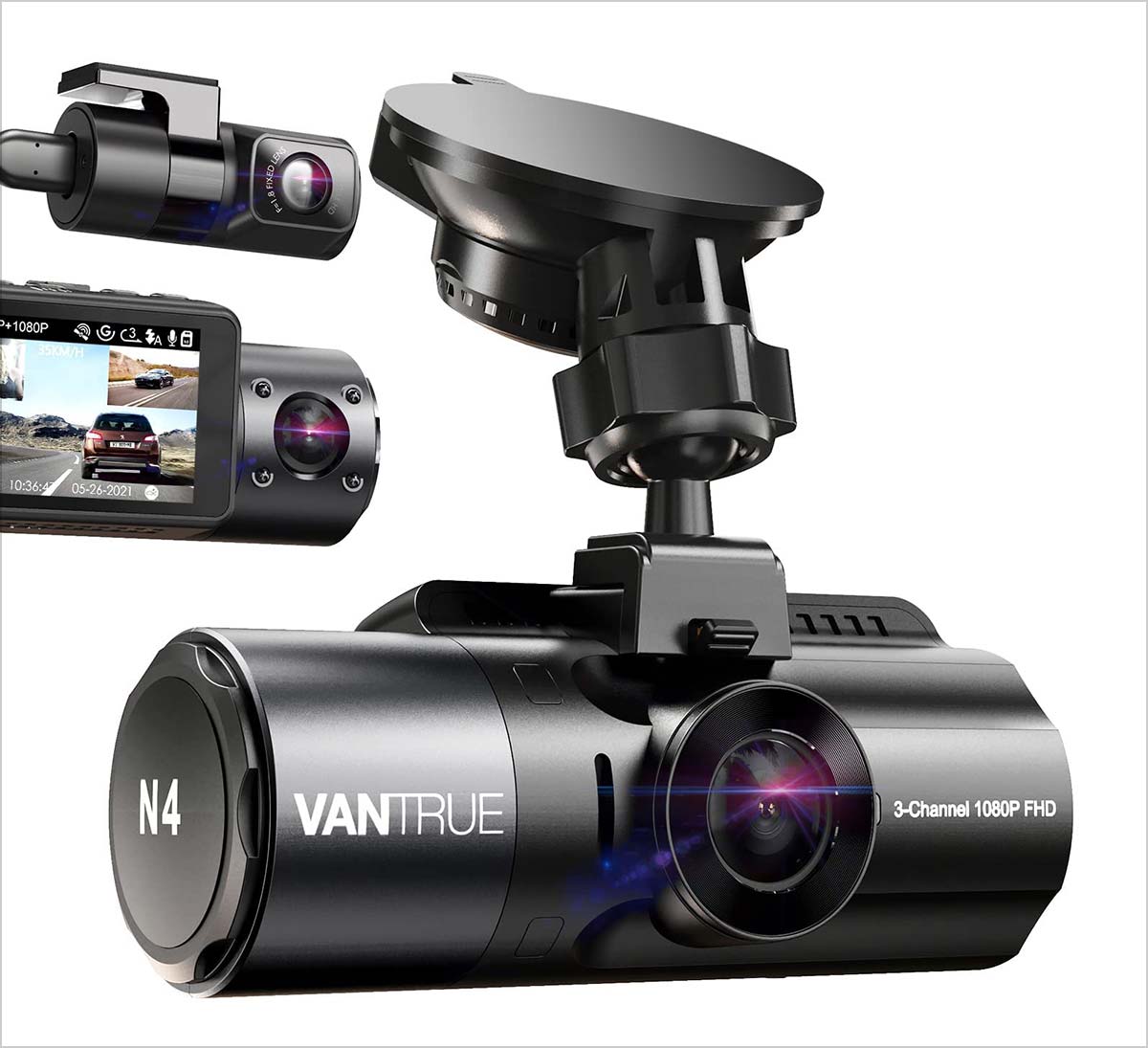 11. Moplasz Dash cam, 4K Dual Dash Cam
Specs: Front and Inside Built-in WiFi Dash Cam with GPS and Speed, WDR Night Vision, Loop Recording, G-Sensor, Parking Monitor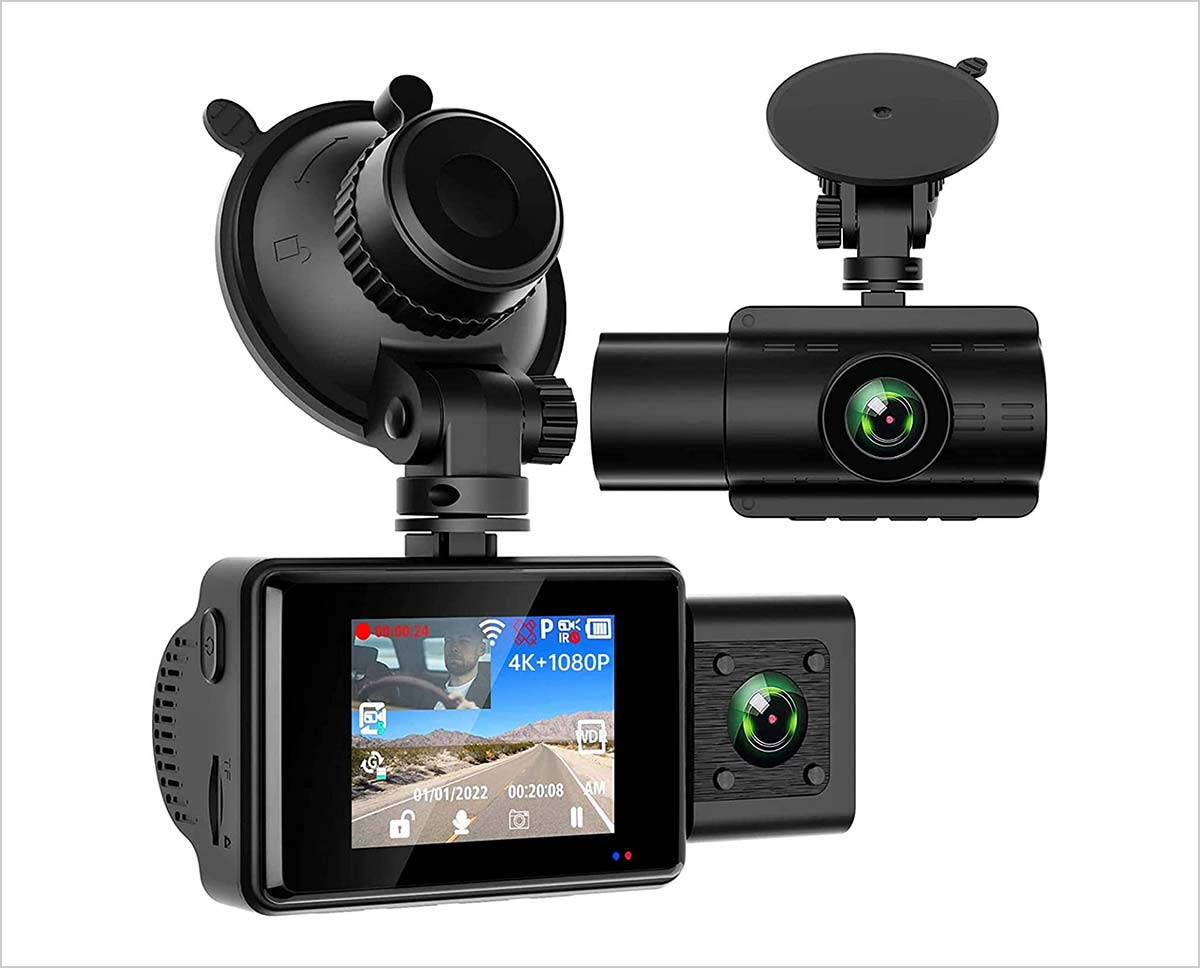 12. Vantrue N2S 4K Dash Cam
Specs: Dual 2.5K 1440P Dash Camera with GPS and Speed, IR Night Vision Front and Inside Uber Car Camera, 24/7 Recording Parking Mode, Motion Detection, 256GB Supported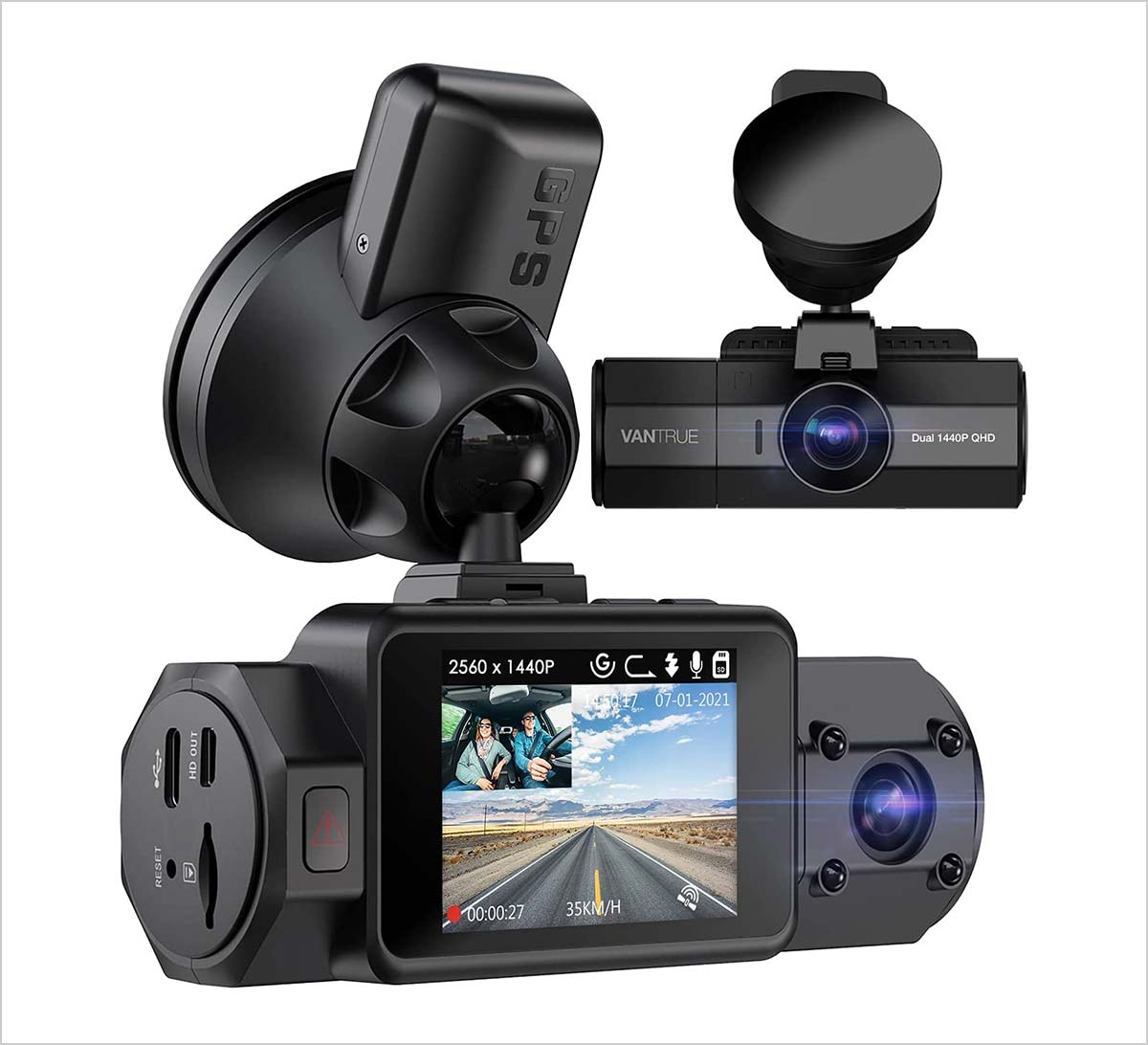 13. Kingslim D1 Pro 2K Dash Cam
Specs: Front and Inside with Wi-Fi GPS – 2K/1080P Dual Car Camera Driving Recorder, Super Night Vision with 340° Wide Angle, 24H Parking Monitor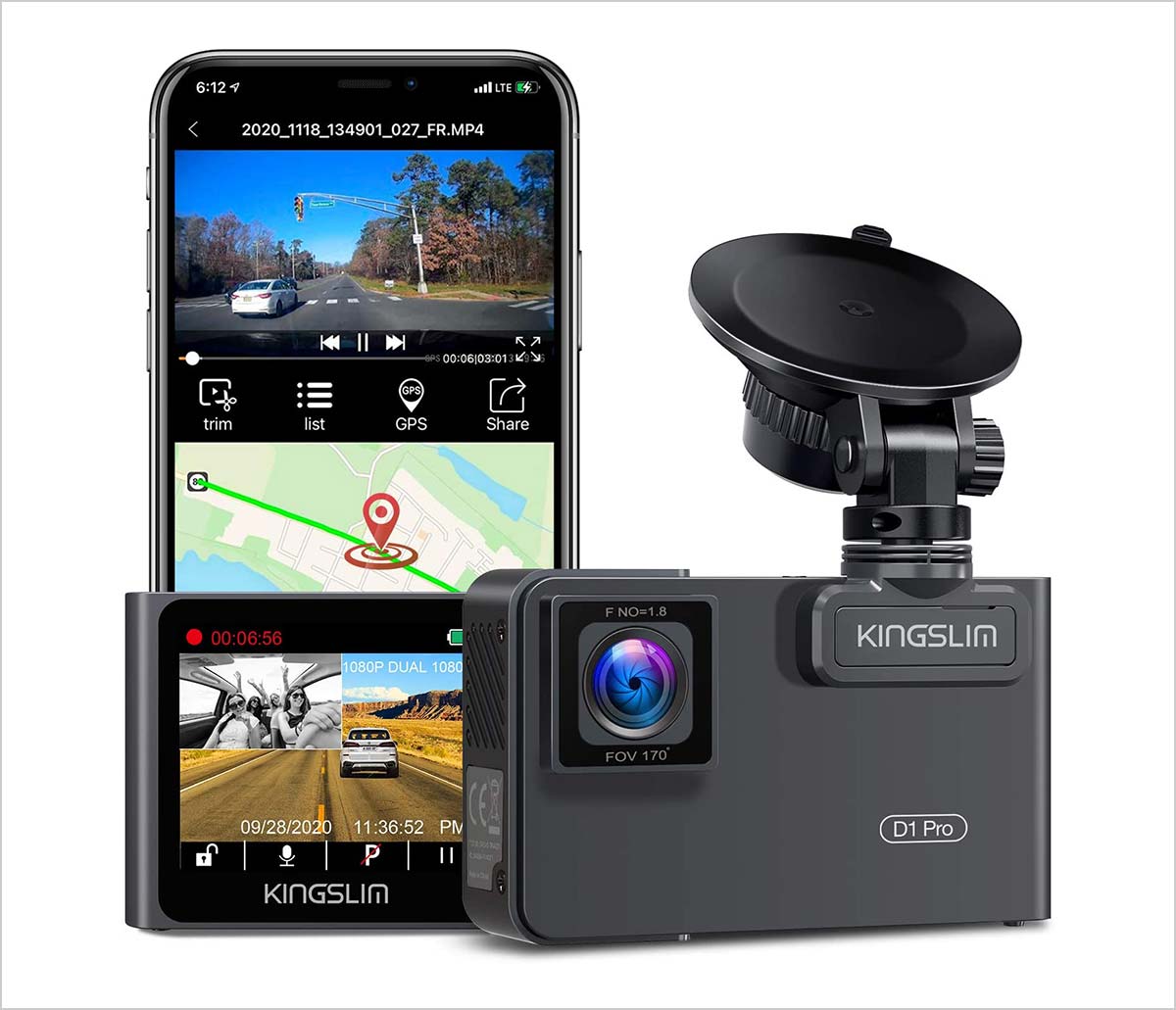 14. Vantrue X4S Duo 4K 5G WiFi Dual Dash Cam
Specs: 4K+1080P Wireless Front and Rear Dash Camera with Free APP, 24/7 Parking Mode, Super Night Vision, Motion Detection, G-Sensor, Capacitor, Support 256GB Max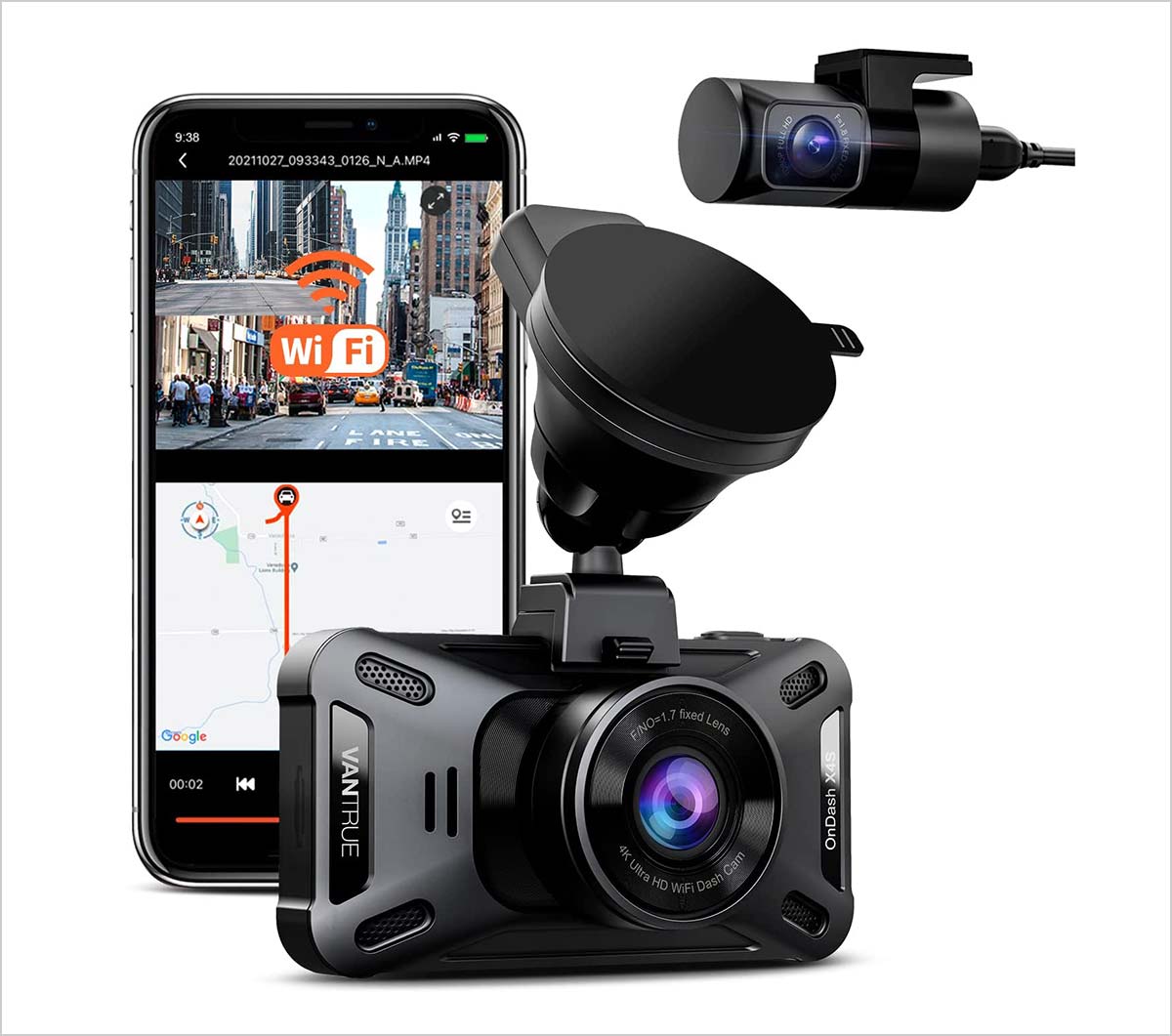 15. Dash Cam 4K WiFi Ultra HD 2160P Car Dash Cam
Specs: Dash Camera for Cars Dashboard Camera Recorder with Night Vision, WDR, Loop Recording, 170° Wide Angle, G-Sensor, 24H Parking Monitor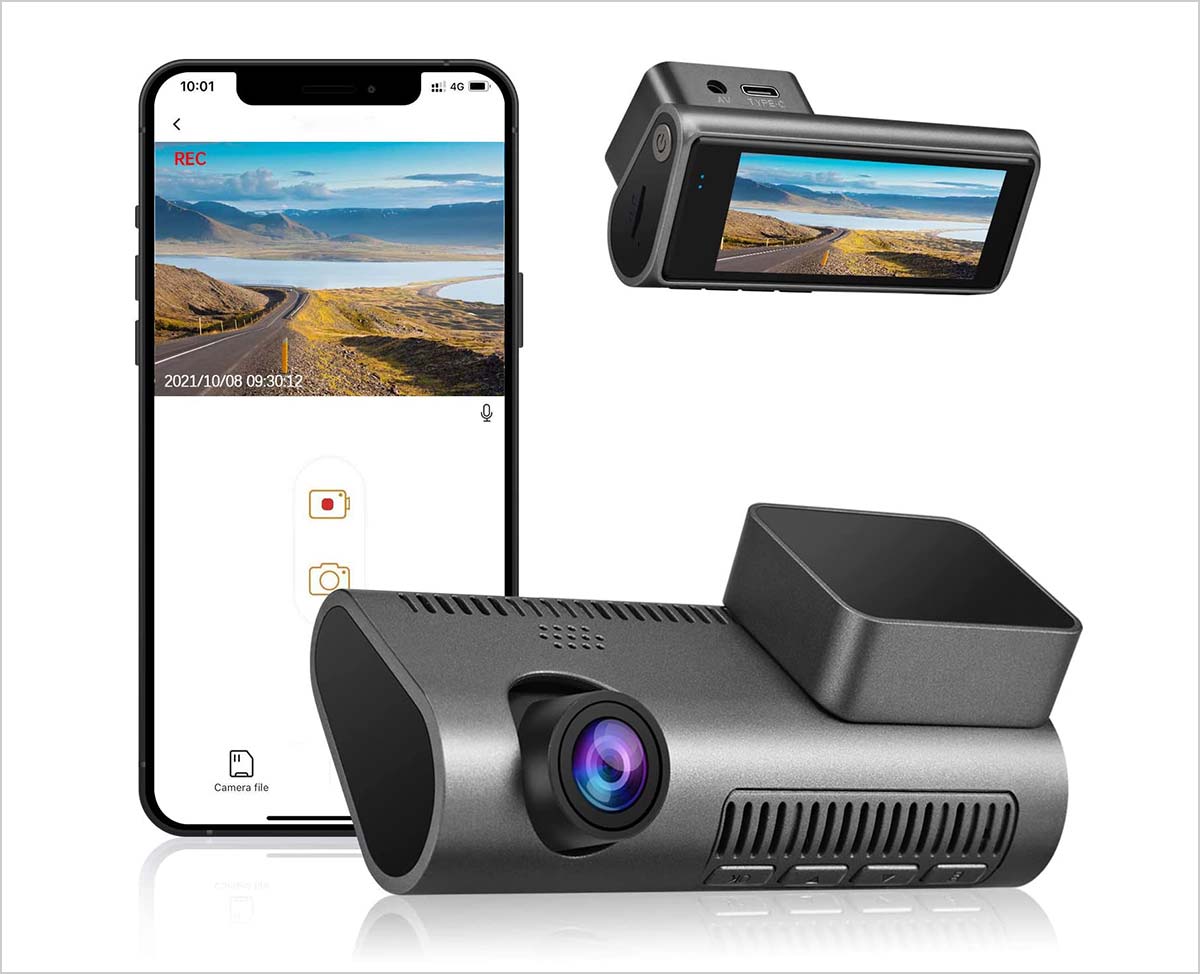 16. 3 Channel 4K Dash Cam for Cars
Specs: 4K+2.5K Front and Rear Cabin, 1440P+1440P+1080P Triple Car Camera,Included 64GB Card, with GPS and WiFi Wireless , IPS Screen,24 Hour Parking Mode, APP,Night Vision,WDR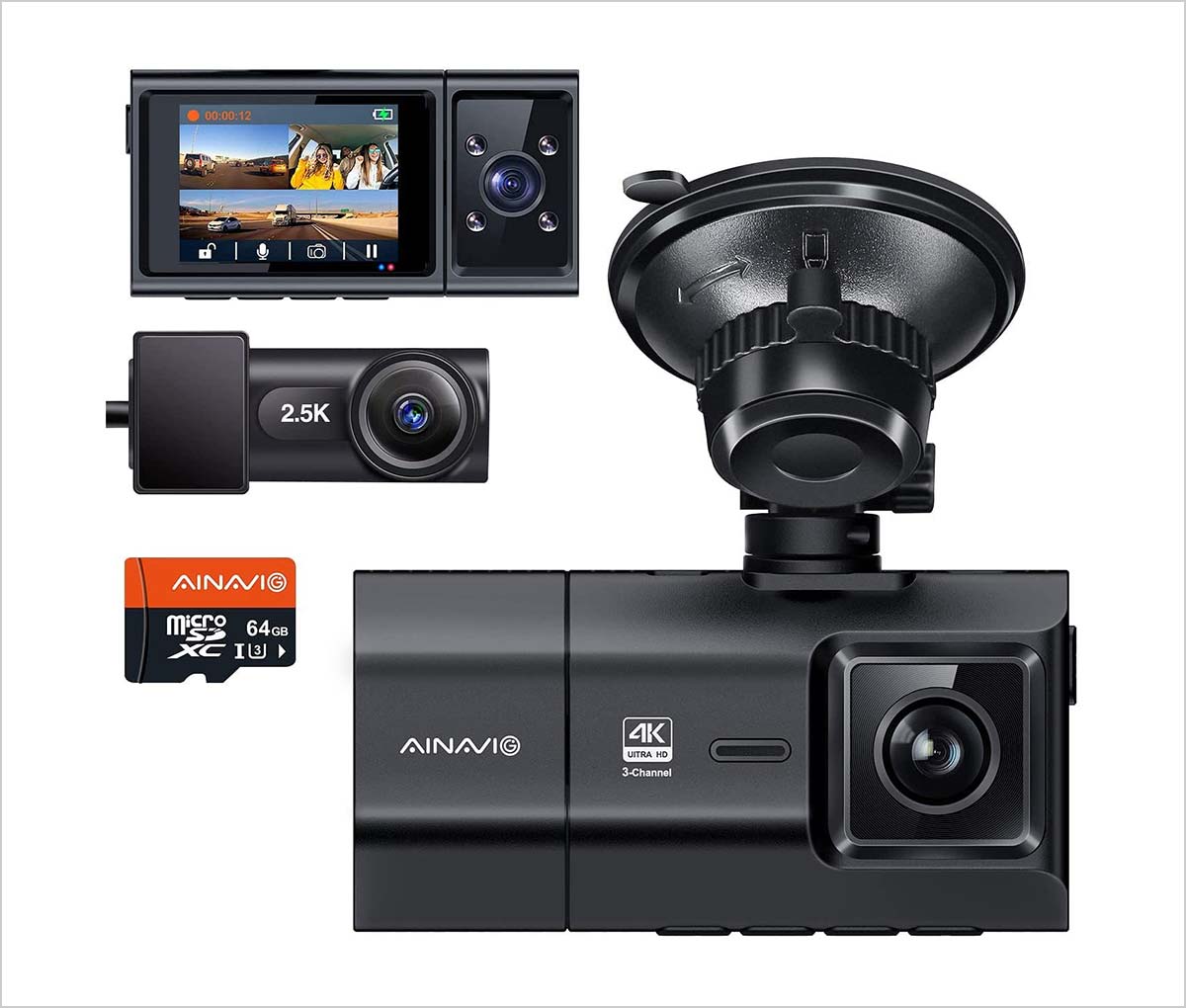 17. Heaboli Mini 4K Dash Cam with WiFi, GPS & Speed
Specs: Front Dash Camera for Cars with Sony Night Vision, 24-Hour Parking Monitor,Loop Recording,170° Wide Angle, Support APP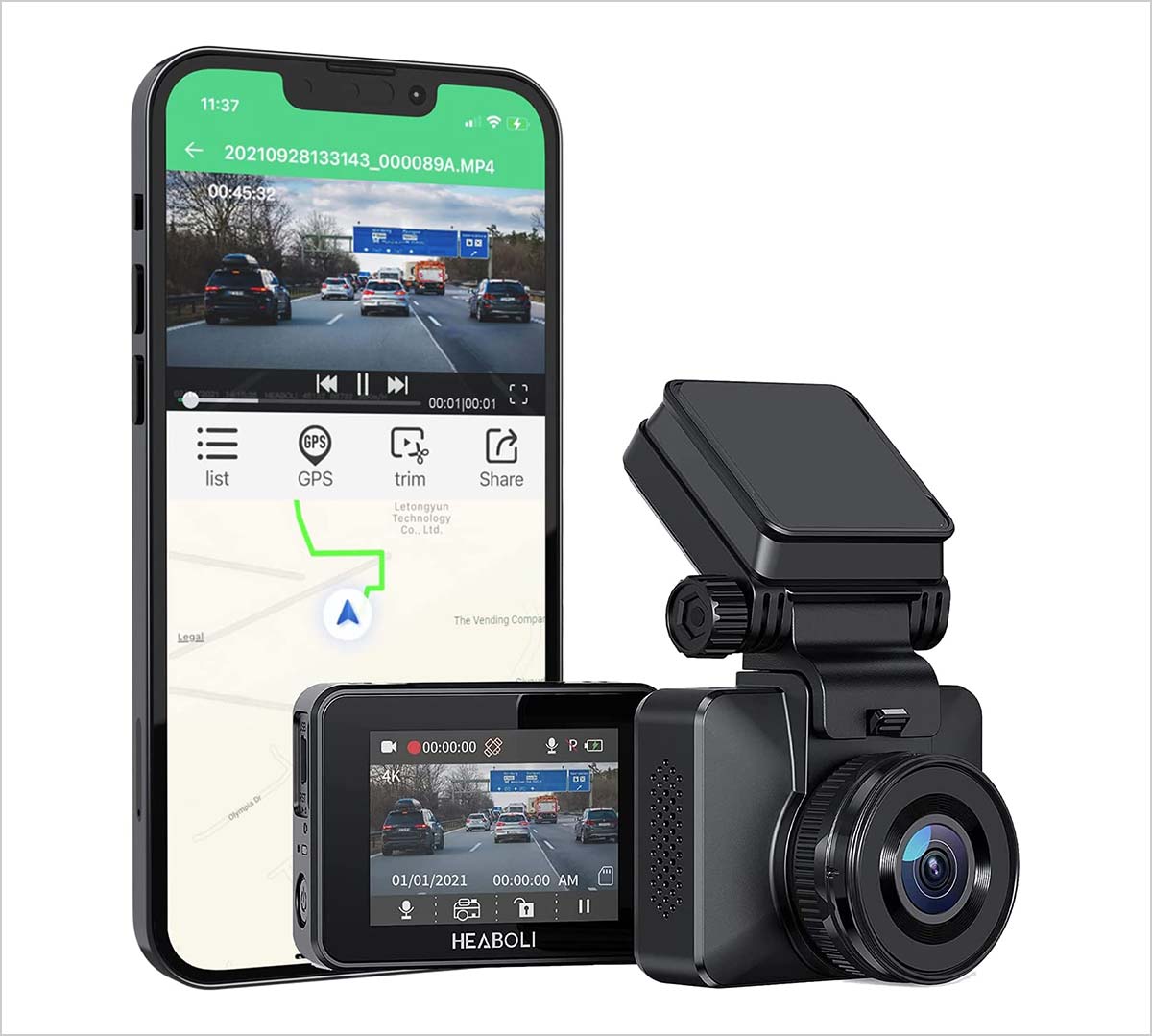 18. Dual Dash Cam with Built-in GPS
Specs: 1080P Front and Rear WiFi Dash Camera for Cars, Sony Sensor, Supercapacitor, 4 IR Night Vision, G-Sensor, Loop-Recording & Parking Mode (D20)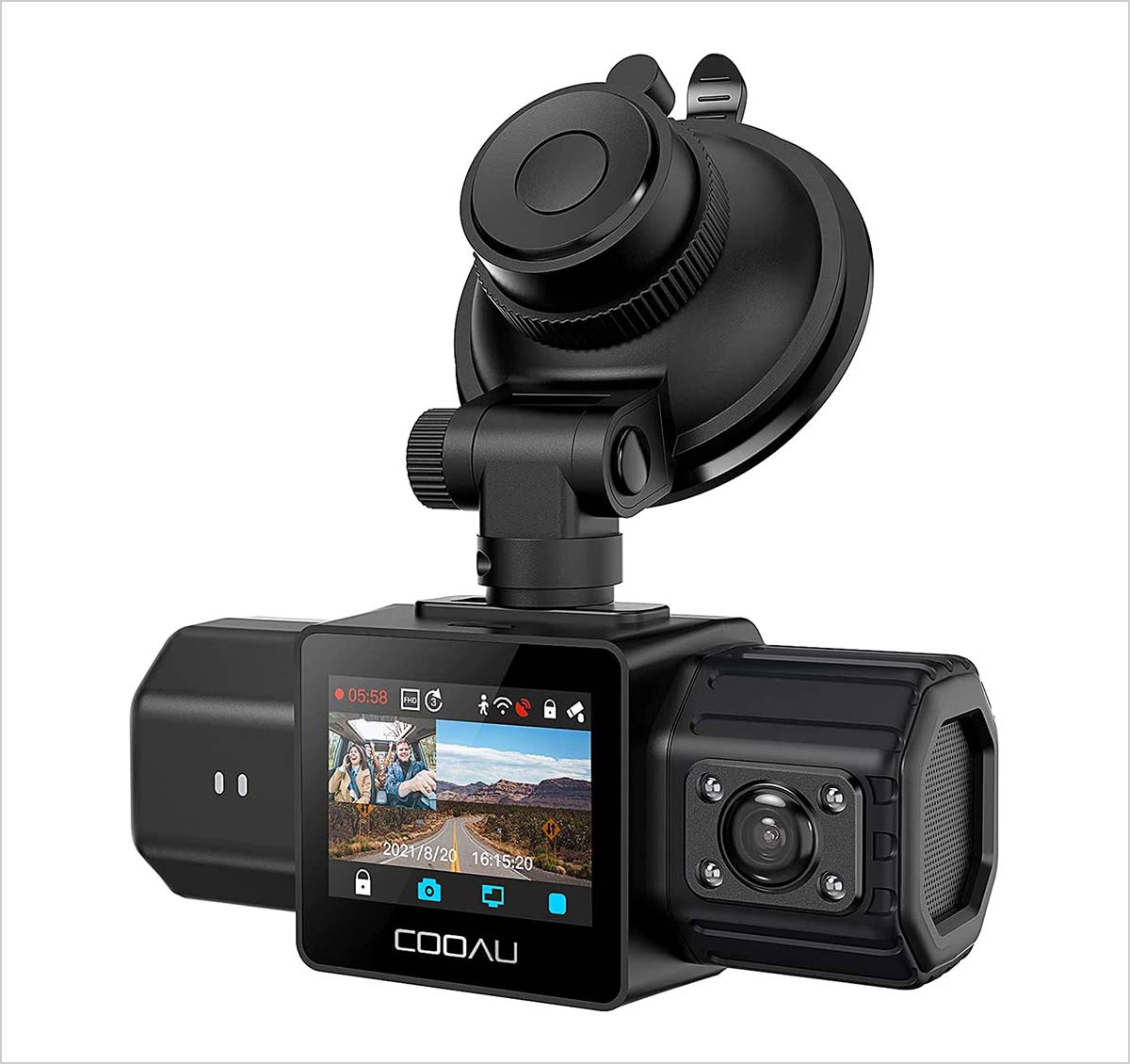 19. HEABOLI 4K Dual Dash Cam Front and Rear, Wi-Fi GPS
Specs: Dash Camera for Cars with 3 Inches IPS Touch Screen, Car Camera Driving Recorder with Night Vision, Parking Mode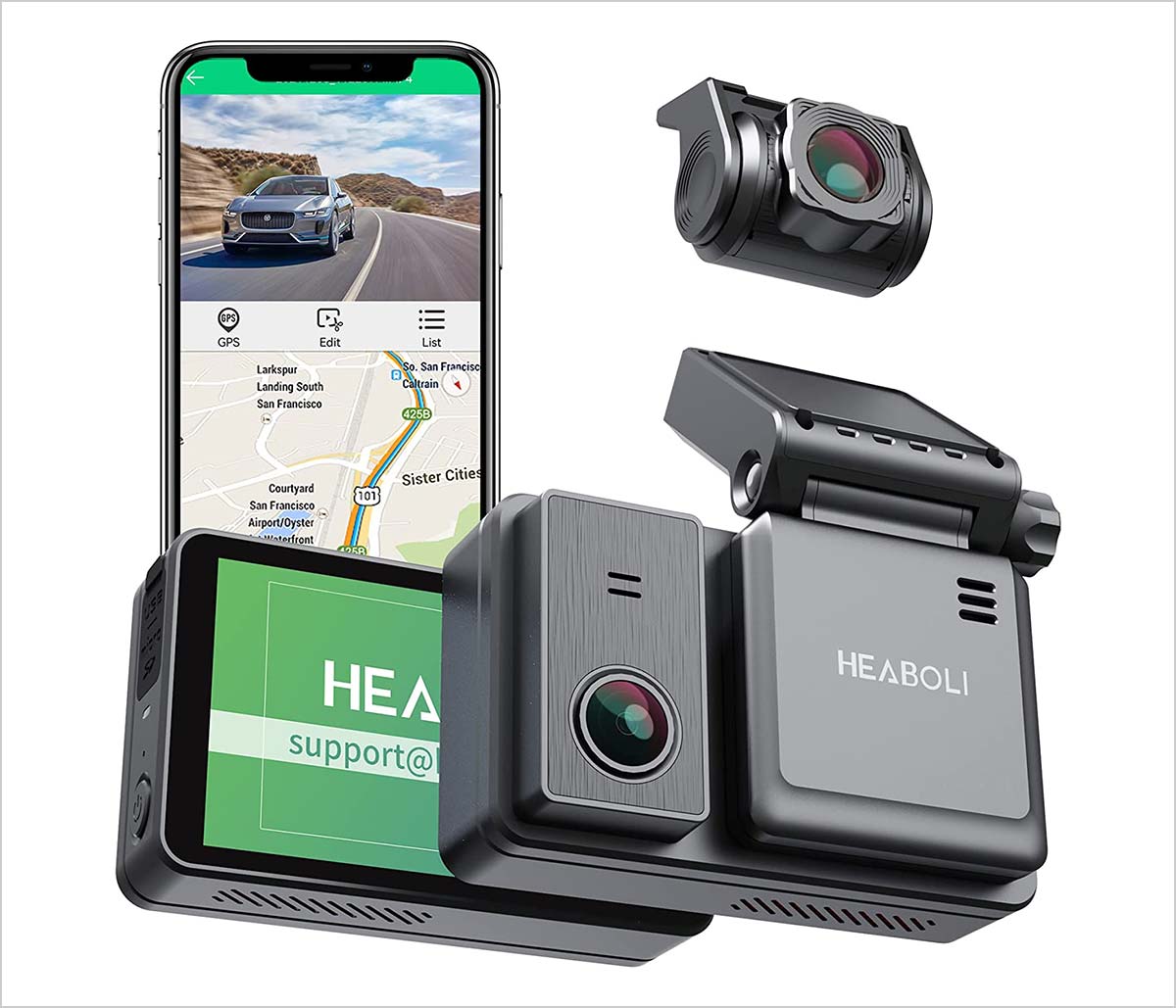 20. DDPAI Mini5 4K Dash Cam 2160P, 4K UHD Dash Cam Recorder
Specs: 3840 x 2160P, Built-in 5G WiFi GPS Dashboard Camera Recorder for Cars 64G eMMC Storage | 5G WiFi & App |Night Vision, Parking Mode,Super Capacitor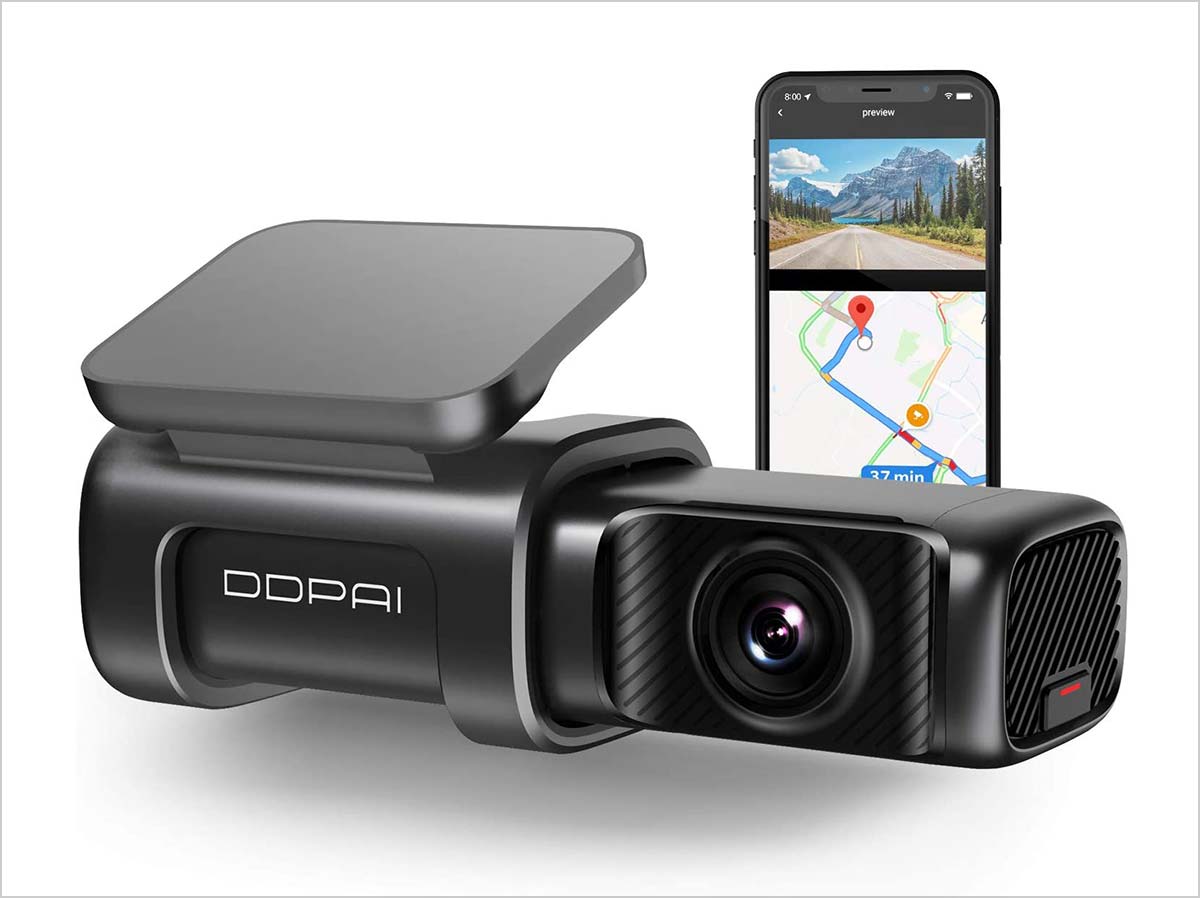 21. Dash Cam 2K WiFi 1440P Car Dash Cam Front
Specs: Dash Camera for Cars, Dashboard Camera Recorder with Super Night Vision, 170° Wide Angle, WDR, Loop Recording, G-Sensor, Parking Monitor, Voice Broadcast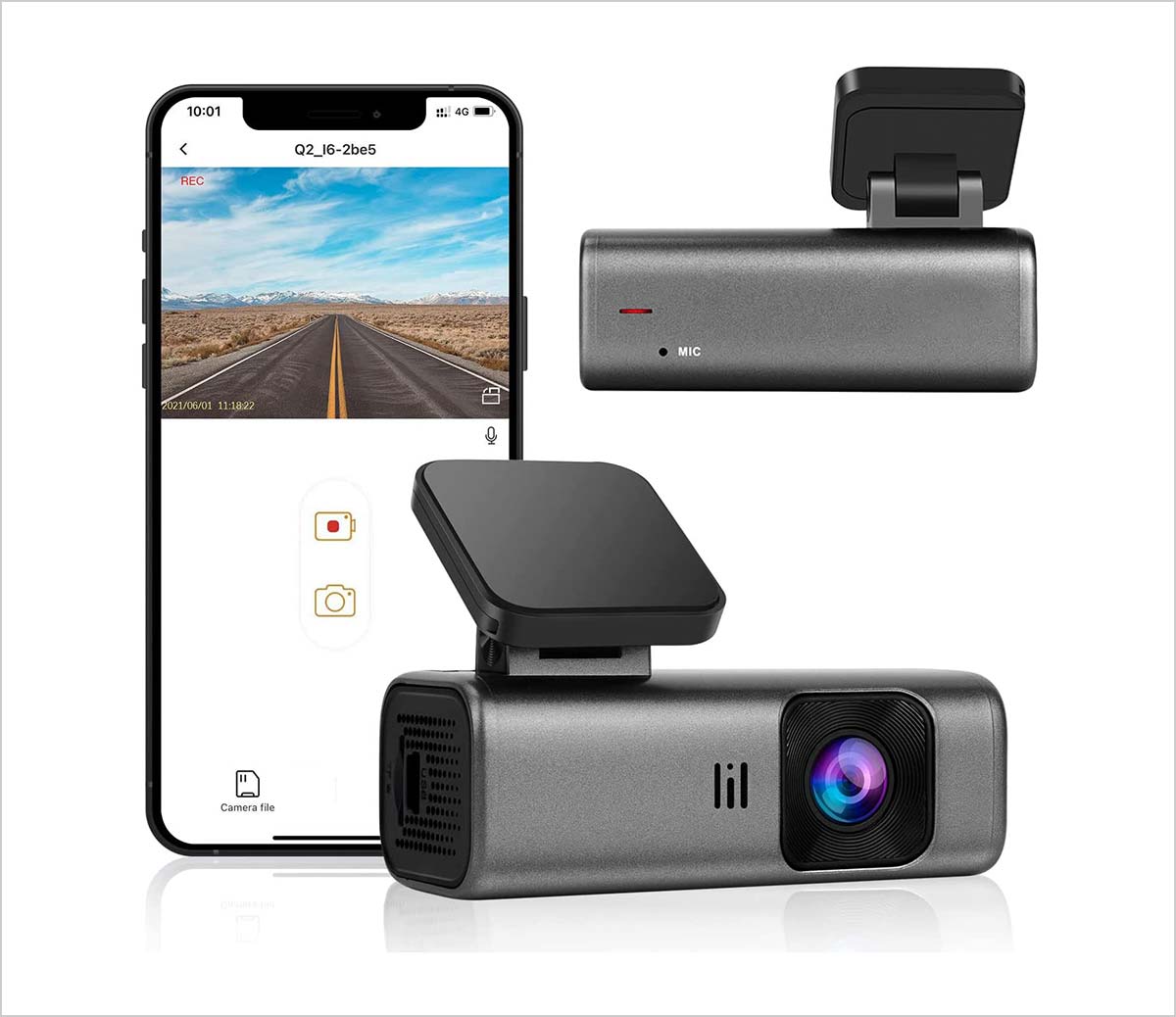 22. JOMISE D530 4K Dual Dash Cam Built-in GPS WiFi Front 4K
Specs: Rear 1080P Dash Cams for Cars, 3″ Screen 170° Wide Angle Dashboard Car Camera with Sony Starvis Sensor and Super Capacitor,32GB Included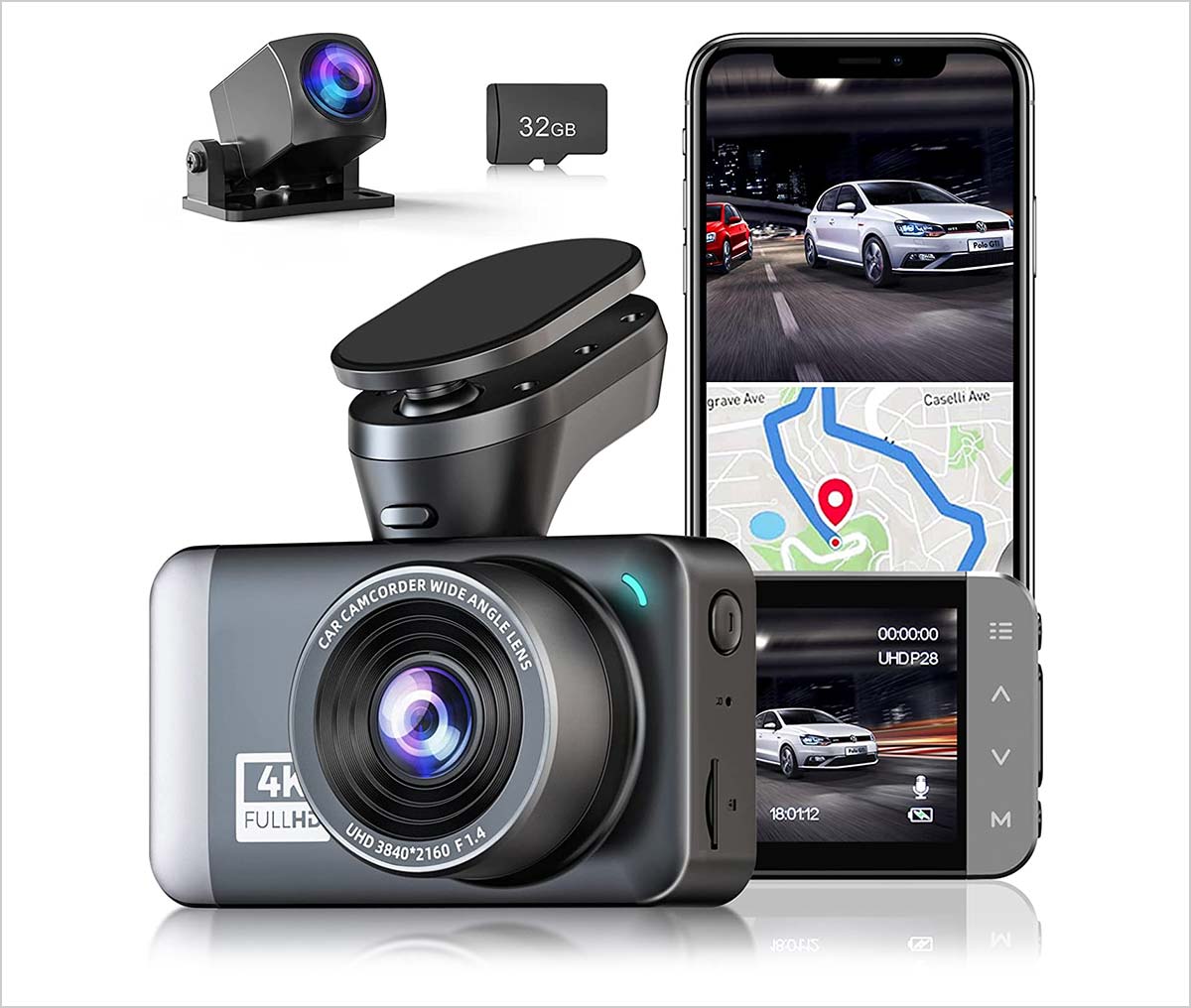 23. Blueskysea 4K Dash Cam, 3840 x 2160P Ultra HD Car Dash Camera
Specs: WiFi, GPS, 8MP Sensor, 3.16″ Wide Screen, Night Vision, Wide Angle, Buffered Parking Mode, Motion Detection, G-Sensor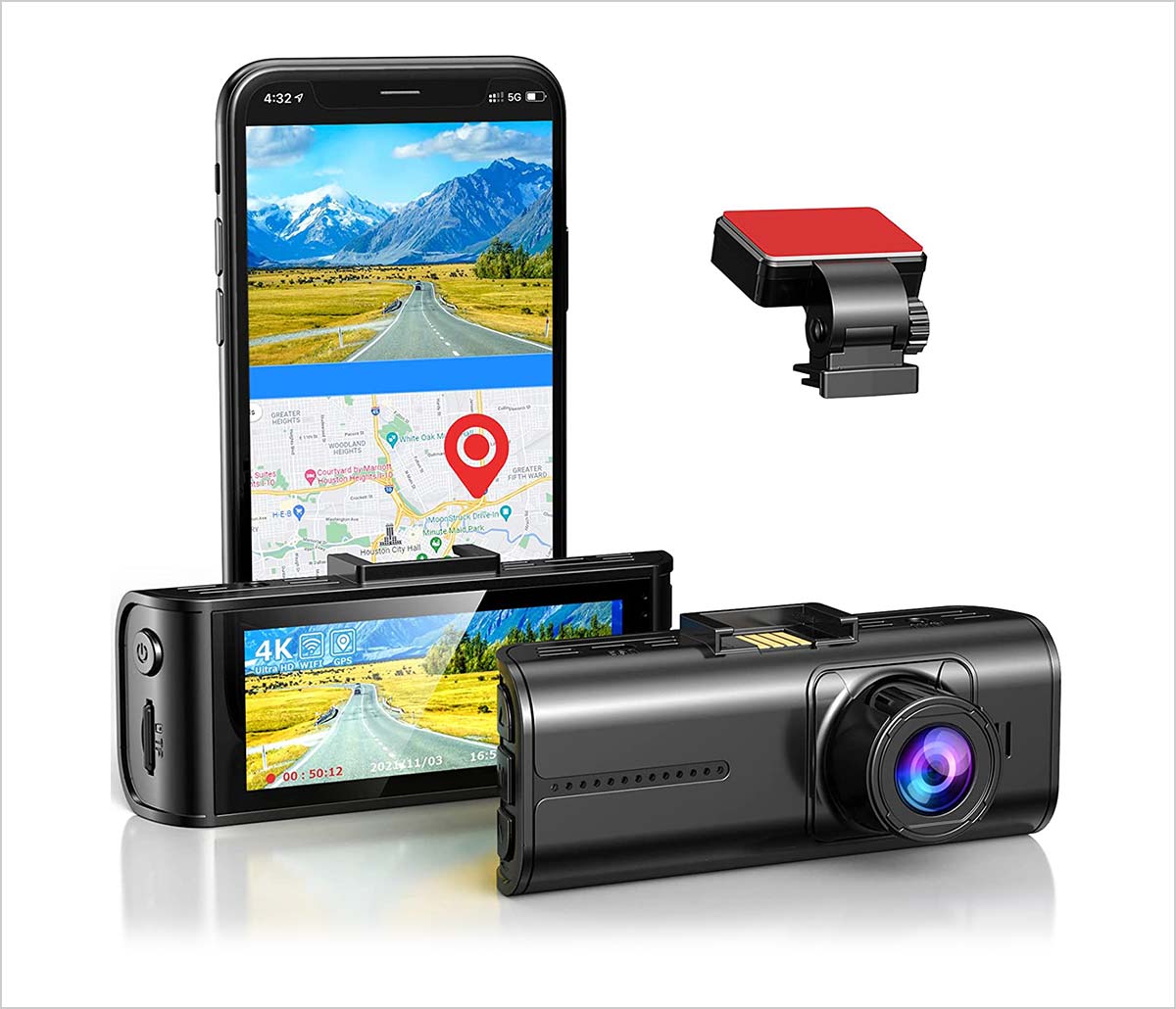 24. Kingslim D5-4K Dash Cam with WiFi
Specs: Front Dash Camera for Cars with GPS and Speed, Sony Night Vision, Support APP and 256GB Max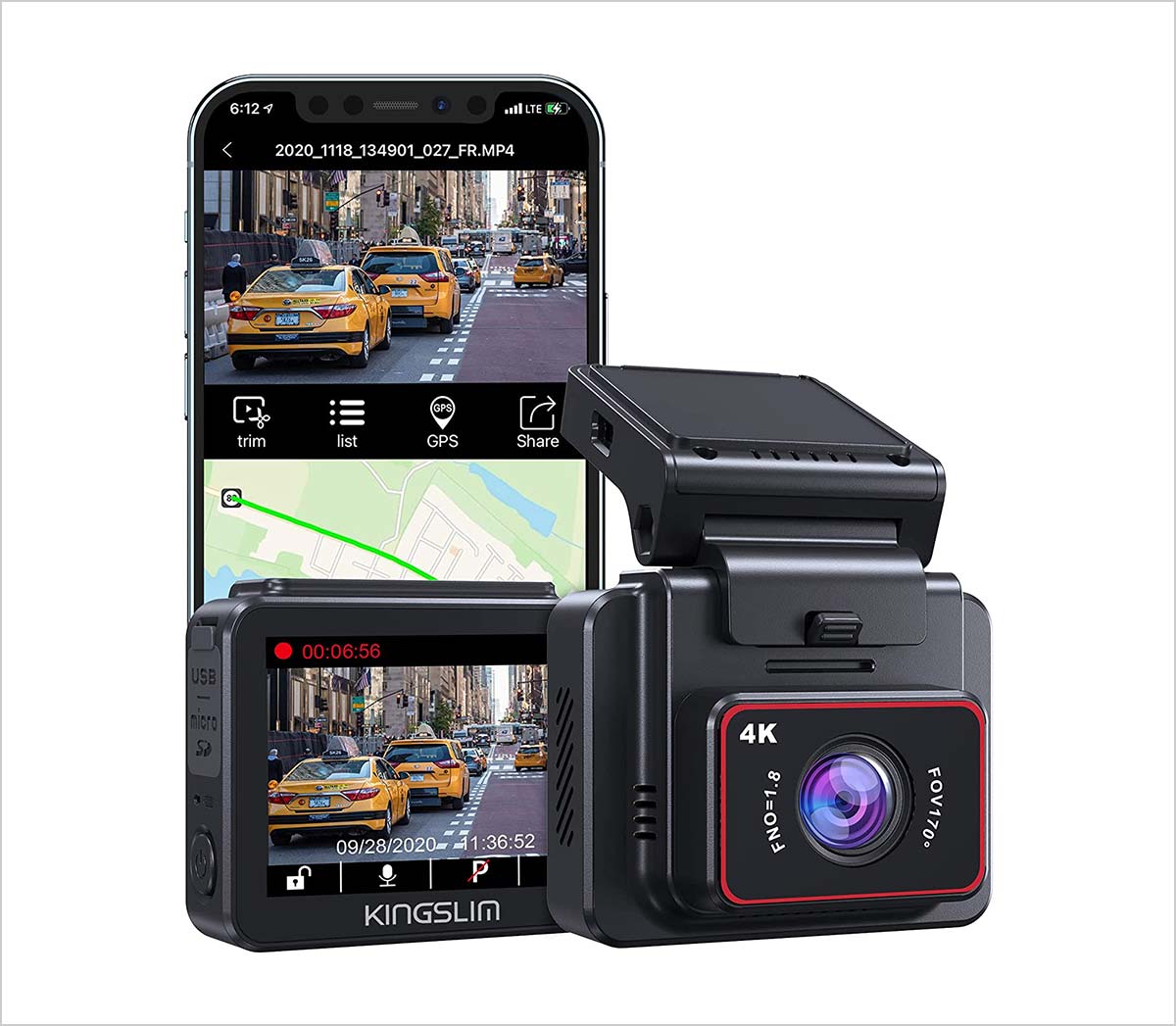 25. REXING V1P MAX 4K UHD Dual Channel Dash Camp
Specs: 3840X2160 Front+1080p Rear, WiFi GPS Car Dash Camera w/Night Vision, Supercapacitor,170 Degree Wide Angle, Loop Recording, G-Sensor, Parking Monitor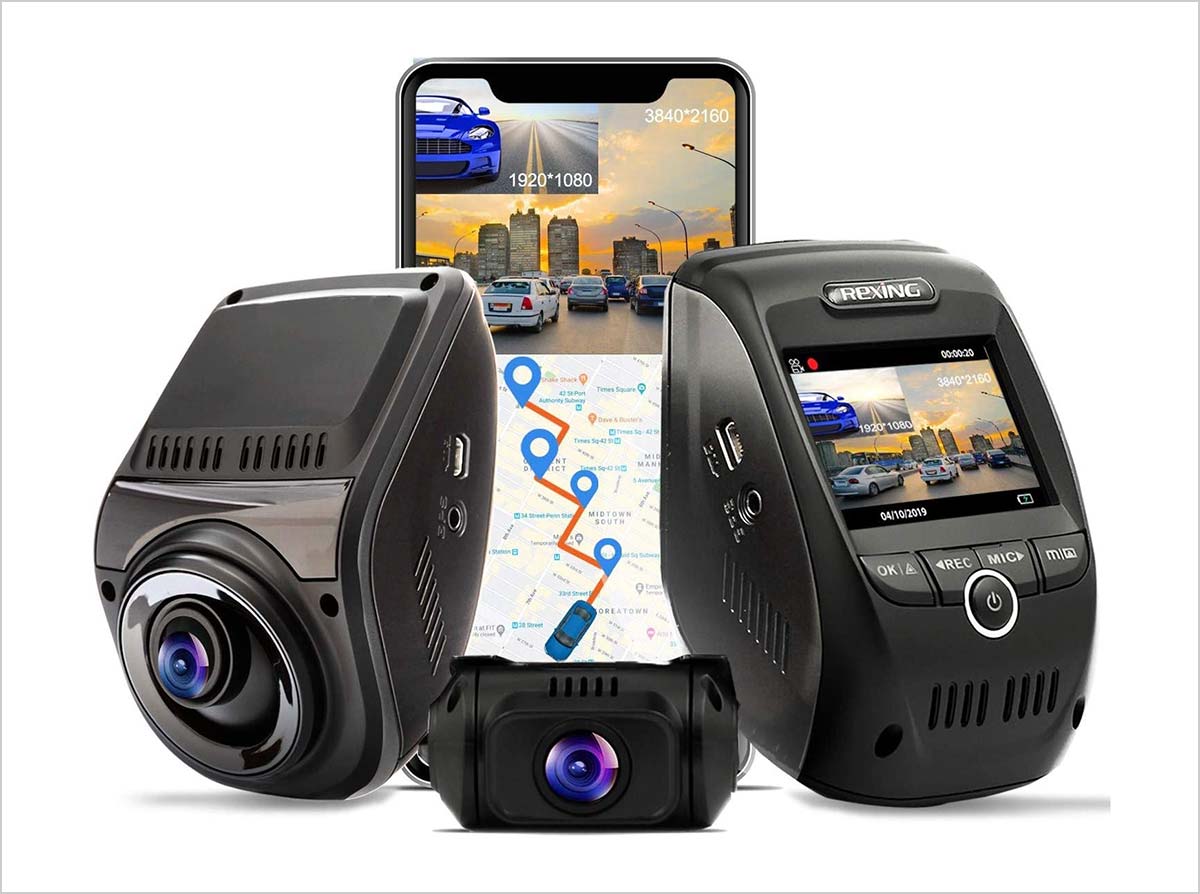 26. Dual Dash Cam Front and Rear 4K+HDR 1080P
Specs: YEECORE Dash Camera for Cars Built-in 5G WiFi GPS, 3″ LCD Super Night Vision, WDR, Dash Cam 4K with App, Accident Record, Parking Mode, Support 512GB Max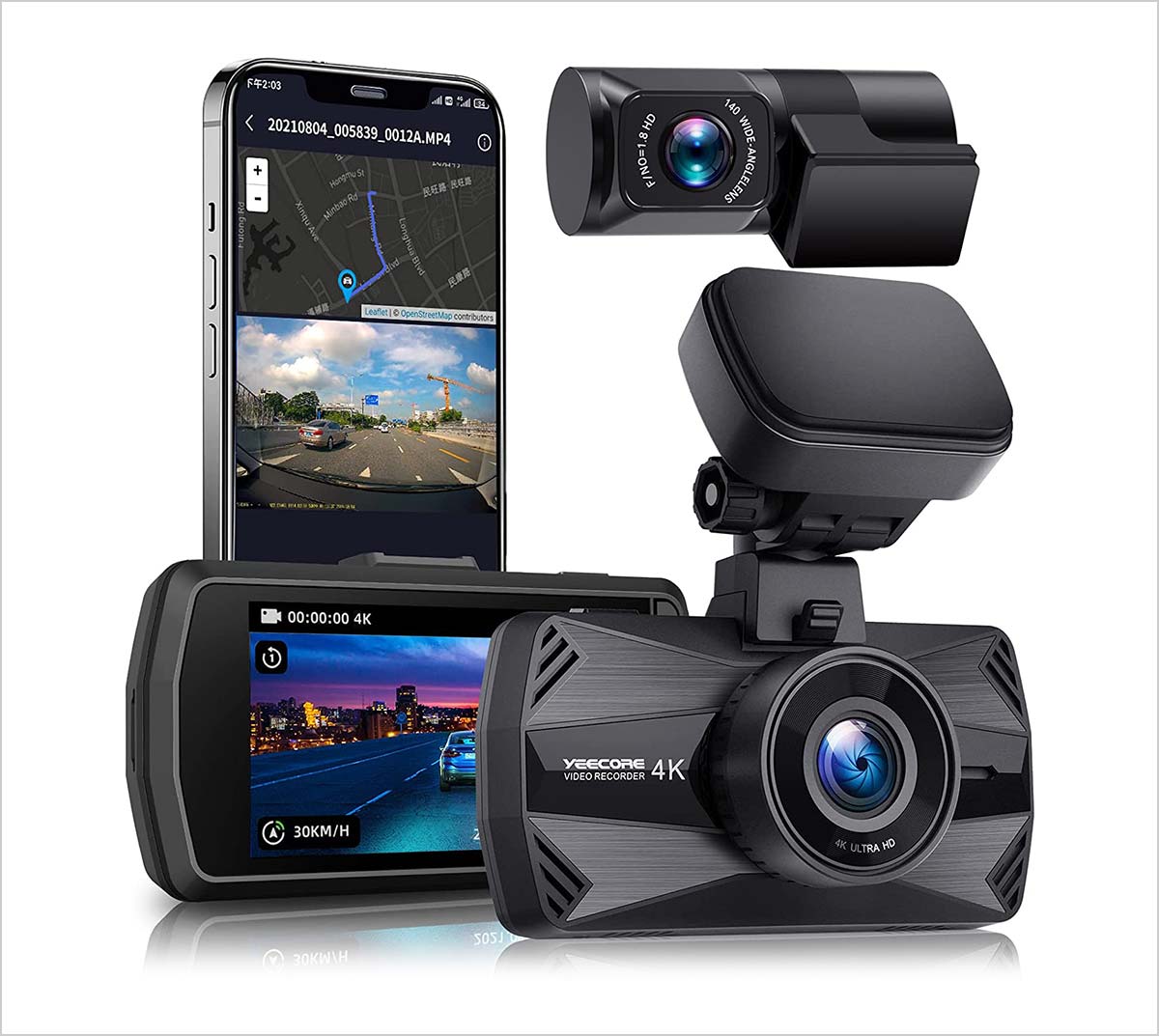 27. Rove R2-4K Dash Cam
Specs: Built-in WiFi GPS Car Dashboard Camera Recorder with UHD 2160P, 2.4″ LCD, 150° Wide Angle, WDR, Night Vision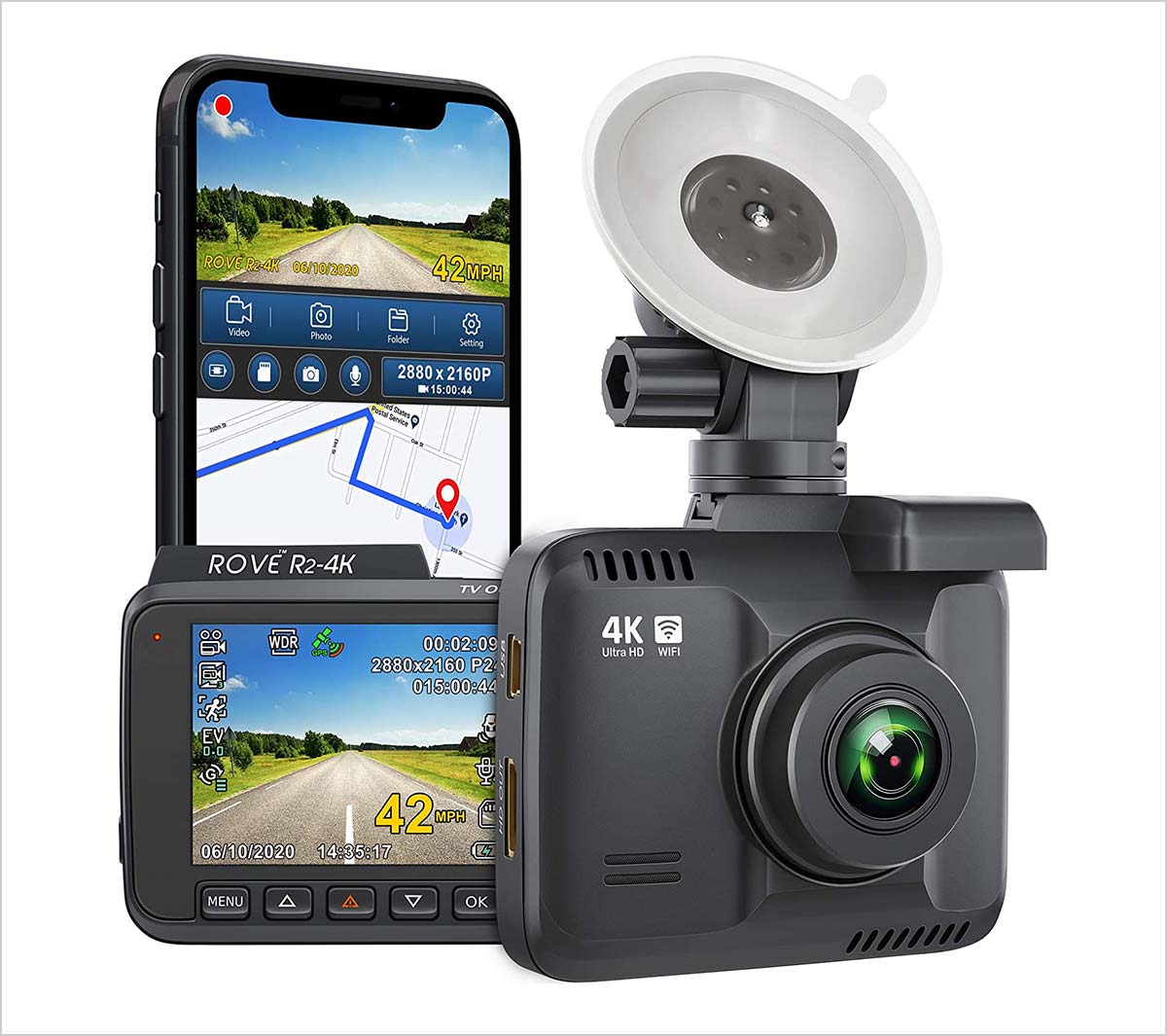 28. REDTIGER 4K Dual Dash Cam
Specs: Built-in WiFi GPS Front 4K/2.5K and Rear 1080P Dual Dash Camera for Cars,3.16″ Display,170° Wide Angle Dashboard Camera Recorder with Sony Sensor, Support 256GB Max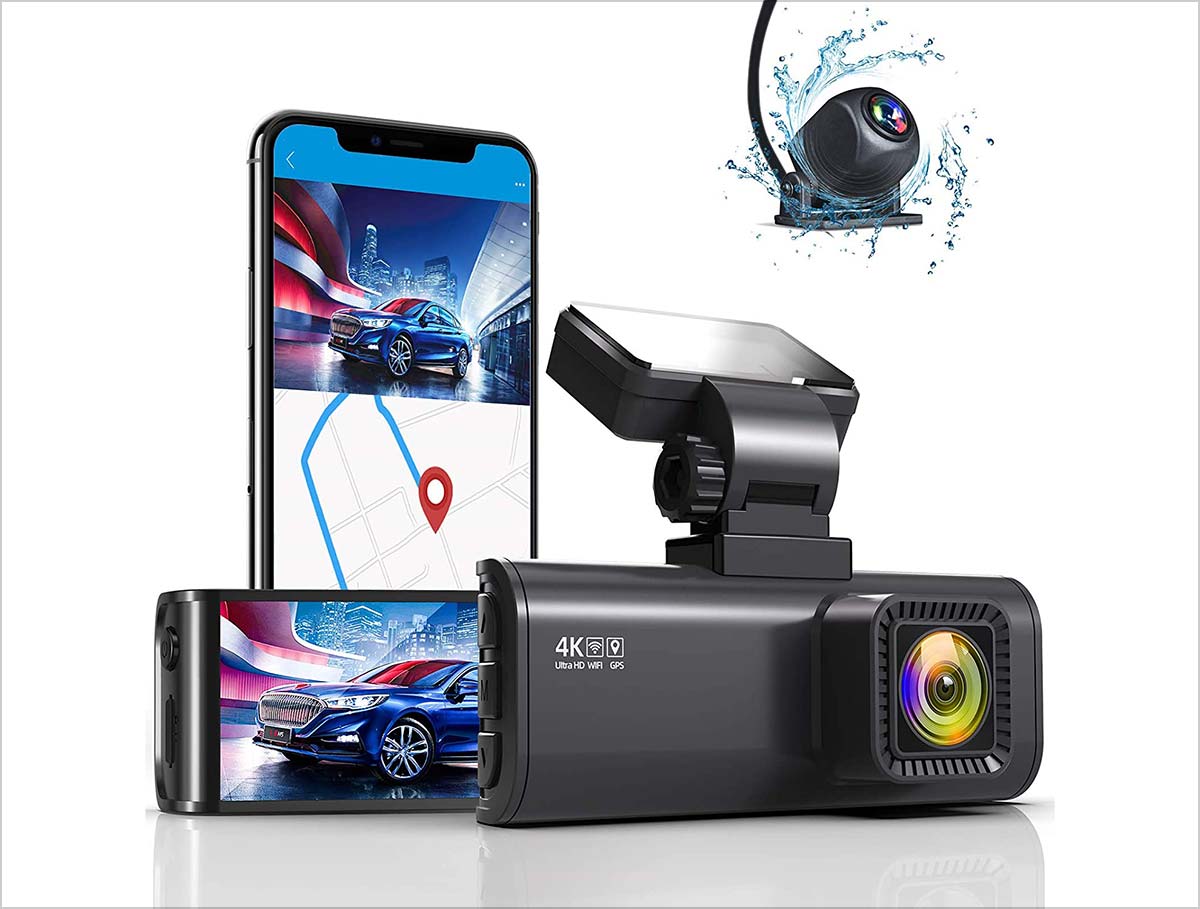 29. Kingslim D4 4K Dual Dash Cam with Built-in WiFi GPS
Specs: Front 4K/2.5K Rear 1080P Dual Dash Camera for Cars, 3″ IPS Touchscreen 170° FOV Dashboard Camera with Sony Starvis Sensor, Support 256GB Max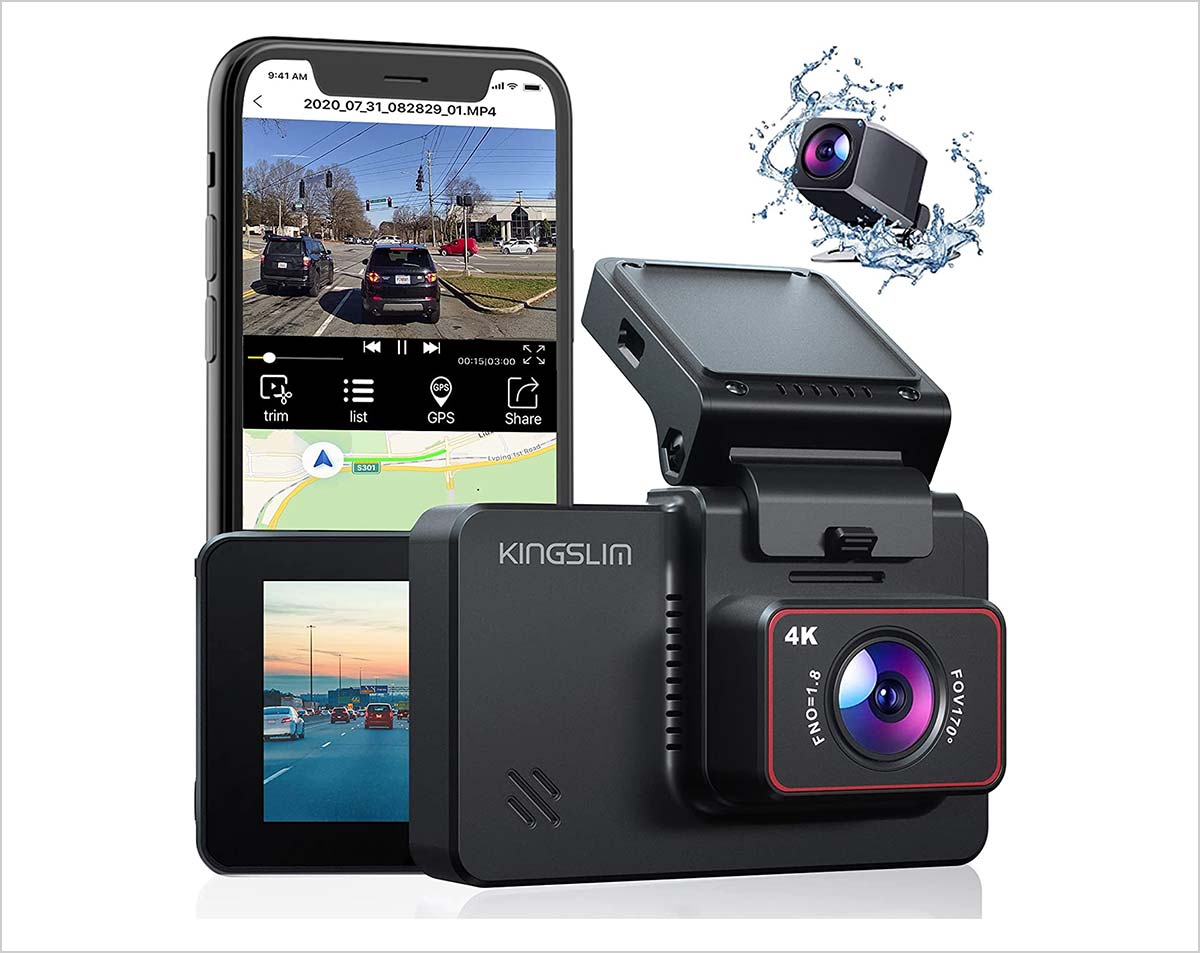 30. WOLFBOX 4K Dash Cam
Specs: Built-in WiFi GPS Dashboard Camera Front 4K/2.5K and Rear 1080P Dual Car Recorder with Sony Sensor, Mini Security DashCam with 2.45″ LCD, 170° Wide Angle, Support 128GB Max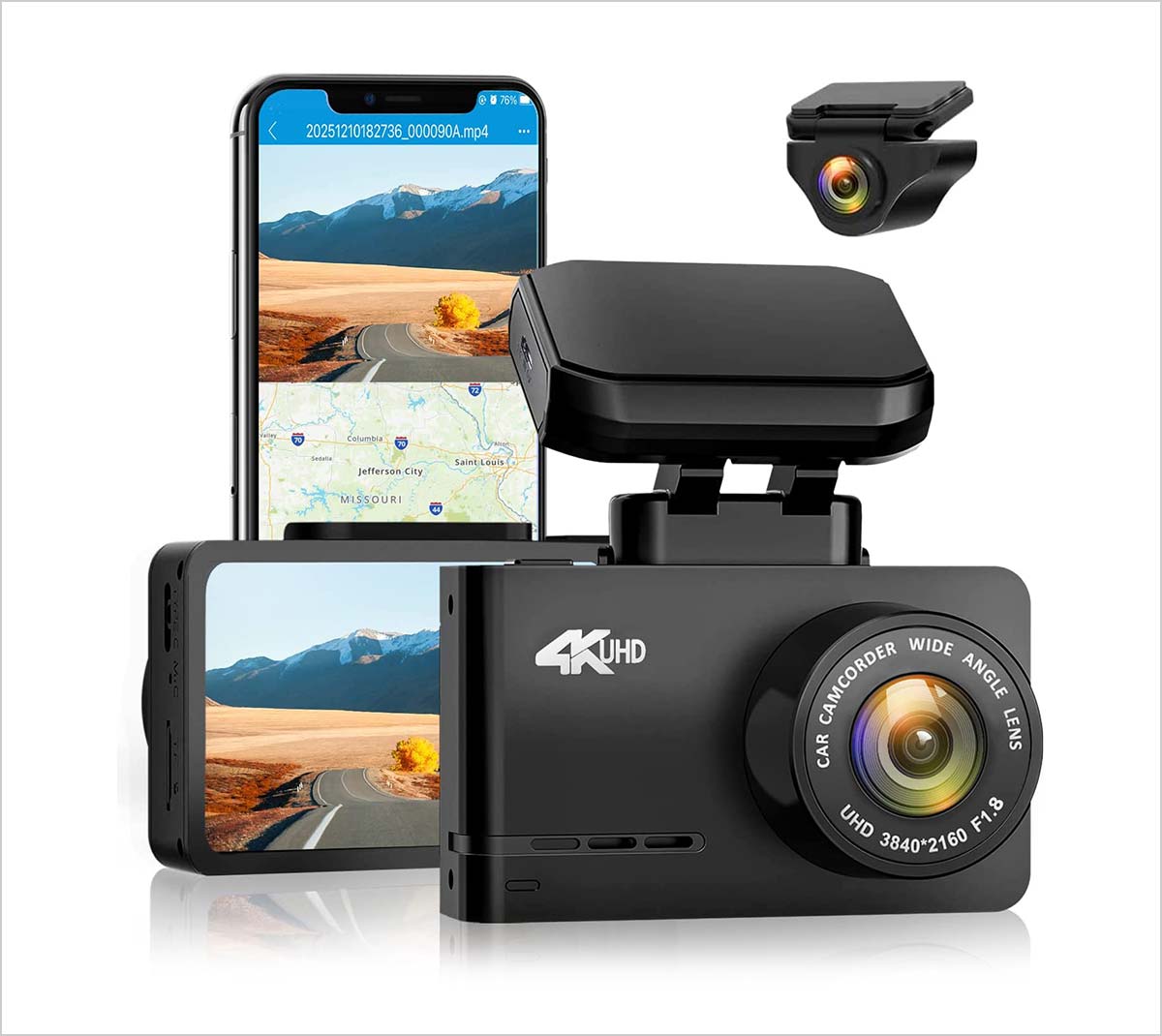 Recommended: