Hi there everyone! We hope that you all are enjoying our blogs and that our free mock-up PSD files, easy to follow tips & tricks, and creative ideas are helping you create amazing designs for yourself as well as for your clients too. For our today's blog, we have worked on this business card mock-up PSD file and we can bet that you all are going to love it as much as we enjoyed working on it so, let us get started right away.
Business cards, no doubt come in different shapes and sizes and the best thing about them is that you can be as creative as you would want to be and everyone would become a fan of your creativity and aesthetic sense. But before we move to the point where we discuss how you can create your very own stunning business cards, we would like to answer a few concerns here that you guys might be having regarding business cards.
We do know that a lot of people think that business cards have become history and with so much happening in the tech & digital world; there is no use in having a deck of physical business cards but guys, we are here to share how business cards are still very relevant and must never be out of fashion. Know that your business card not only mentions your name and designation, but it also represents your organization in a professional way as well that can help you with getting to know prospective clients, team members, and even vendors for that matter.
In addition to that; you also get to share your phone number, email address, fax number, etc. as well in a better way too rather than taking out your phone and typing it out which consumes more time, to be very honest. We live for those business meetings and conferences during or after which we get to network in an effective manner through our business cards because we personally think that that is the way to go about it. You can also exchange your business cards during interviews as well that will come in handy when you would wish to hire the person in the future or maybe they would want to reapply, you know.
We would also like to share that we are a fan of all the smart devices that exist because they have made our lives so much easier but trust us when we say this when you exchange your business cards with people, it also results in consented personal touch (handshake, smile, etc.) as well and we think that is very important for building better professional relationships. You would also want to know that a business card helps you build a nice and professional first impression as well that you might not be able to make otherwise.
Recommended: 5 Types of Business Card Printing
In some countries like Japan, having and sharing business cards is considered responsible and it also gives them the idea of how seriously you take your business. In Hong Kong as well, it is very important to exchange your business cards otherwise you might lose a client. Here, we would also like to share that you should not think of such things or rituals are stern or strict and think of the times when you could have made a really good impression on your prospective client but you could not do it, because you did not have your business card with you.
We are sure that by now, you must be convinced that you should have your own business cards if you don't have them yet but allow us to share that if you wish to build trust between you and the party that you are meeting with for a job interview, business deal, etc., you must always have your business cards with you. That is like proof that you as an organization exist and that people can circle back to you whenever they have made up their minds etc.
Lastly, we would like you all to know that be experimental with the designs of your business cards before you finalize them. Think of your business card as your marketing tool and go creative as it will be easier for you to do all of that using our free business card mock-up PSD file. Also, before you get the business cards printed, have the proofreading done multiple times so that there are no typos and mistakes at all.
That is all from our end for today, guys! We hope that you not only enjoyed reading the blog but will also share it with your favorite colleagues as well. Don't forget to share your feedback with us in the comments section and if you have any suggestions or requests; send them our way too and we will get back with them and more super soon.
Free Business Card Mockup PSD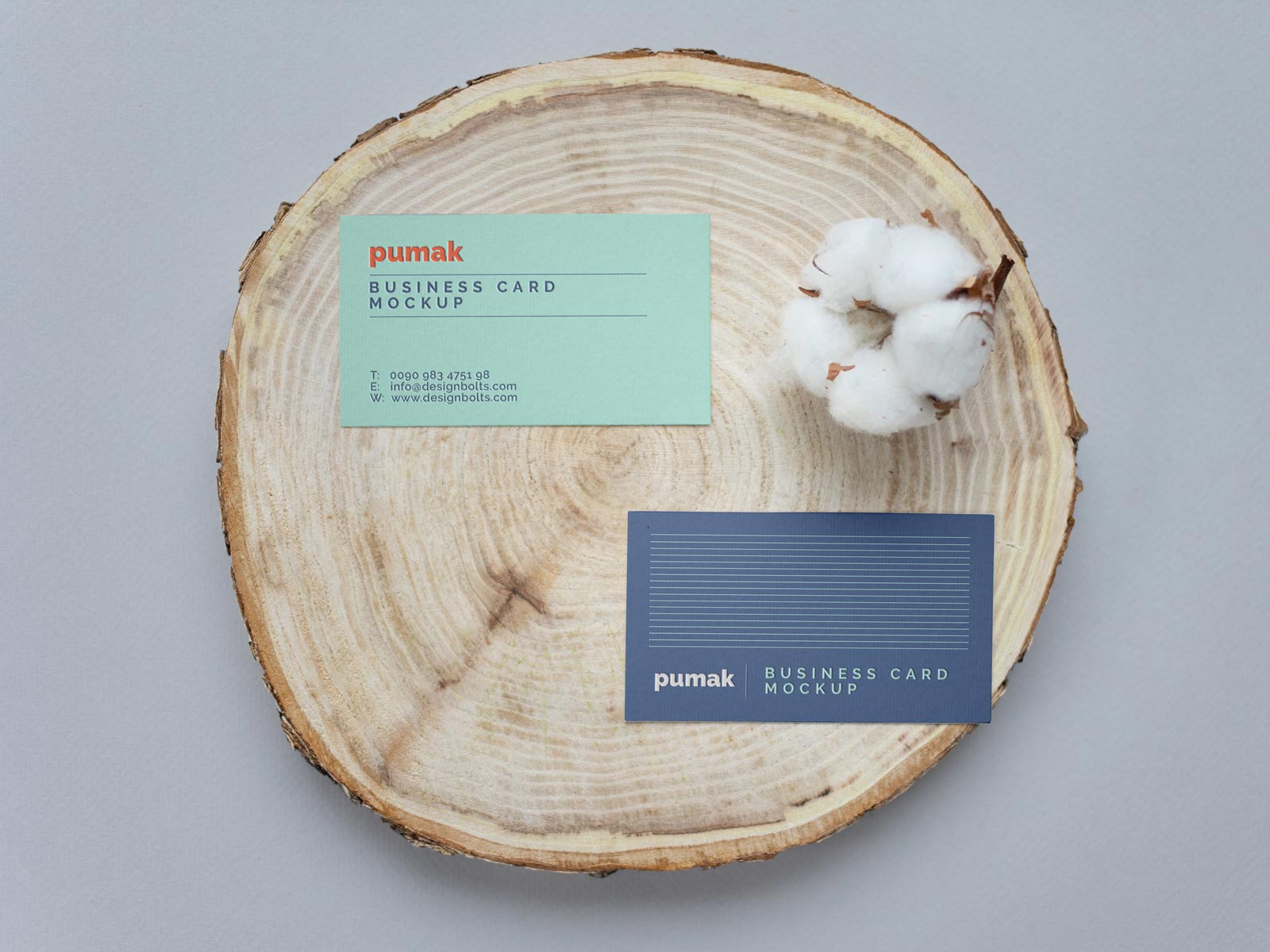 Available Format: Layered PSD with smart object insertion
License: Free for personal and commercial usage
WinRAR File Includes: Free Business Card Mockup PSD
Mock-up Resolution: 4000 x 3000 px 

Note:
1. Free Business Card Mockup PSD is allowed to share online (A Must Linkback to designbolts.com)
2. Say thanks if you like or share/tweet with your friends. That means a lot to me.
3. And don't forget to subscribe to receive for more high quality premium freebies & awesome articles only.
Download Business Card Mockup
More Awesome Free Business Card Mockups: