Hey there everyone! We hope that you had a great time reading our previous blog and that you are thrilled to read this one too because what we are about to share is something that you all are going to love if your job is to create labels and a lot of them but before we start talking about that; we would like to thank you all for your overwhelming responses on our last year's content and for also supporting us in cute little ways by sharing our blogs with your loved ones, your co-workers and people who matter to you.
Okay so, the best thing about these best label printers is that they all are super easy to use and in addition to that, they are cost-effective as well which means that with all the ever-increasing prices of random stuff, we can say that buying a label printer and using it as well won't disturb your budget. Now, labels are used for many purposes both personal and commercial, and depending on the usage; you can purchase as many sheets as you think you might be needing, and you will be good to go. Apart from being cost-effective and user-friendly, the sheets are basically coiled up in rolls for these label printers so there won't be any wastage whatsoever.
Oh, and did we tell you guys that you won't even need a toner or even ink for that matter to print your labels? Yeah well, that is another best thing about the label printers that we have included in our list because we don't want you guys to worry about anything when you purchase something after reading about it on our blog. Depending on your budget; you can pick and choose what you want to buy from options like label printer machine and labels, only labels or multiple items.
We would also like to add here that we have included label printers from different companies based on what great things they are offering such as convenience and cost-effectiveness, high-speed printing, compatibility with multiple devices without you having to purchase certain software to use your label printers, thermal printing, and so many exciting things that there are chances you might want to get a couple of them for yourself so, before you get overwhelmed and go overboard, you need to first identify your needs and requirements.
Recommended: 25 Best Cheap 3D Printers For Beginners (Super Easy To Use)
And don't feel bad if you have made bad decisions in the past when it comes to buying something but then you end up buying a couple of them only to use either one of them or giving it away to someone else but since label printers are only used by a certain group of people, it would be a great idea to get to know if and why you need a label printer. Once you have identified that; you will be able to move on to the next step which is to check out the list of 15 best label printers for daily use.
The moment you land on the website to see what these label printers have to offer, go through the specifications, features, and price range in order to decide your favorite one or the one that suits your budget and needs too. We know that it is very important for people to get something in their favorite colors but a label printer is one of those things that you can make a compromise on although those are too available in different colors like white, black, and grey. But do not get something only for the appearance and get it for what it has to offer, and we can bet that you won't regret spending your money on it. These label printers are easy to use on laptops and mobile phones as well and can be used by anyone who knows how to use them so maybe you can upgrade your employees' daily usage tools this year so that they can work with more enthusiasm and can enjoy it too. The price range starts from $78 and goes up to $300 and we feel that you are the best judges to decide which one to get for yourself or for your team members.
Recommended: 10 Best All in One Copy, Scan, Print & Wireless Printers for Office Use
And that is all for today. We hope that you guys liked this blog and will also check out all the 15 best label printers that we have listed in our blog. Like every online purchase session, make sure that you have read the specifications in detail before you get anything. Also, feel free to share the blog with your friends who might find it useful for themselves, and do share your feedback with us too in the comments section. Oh, and if you have any suggestions and recommendations, share them too and we will come back with them and more.
1. Brother QL-1110NWB Wide Format, Postage and Barcode Professional Thermal Label Printer with Wireless Connectivity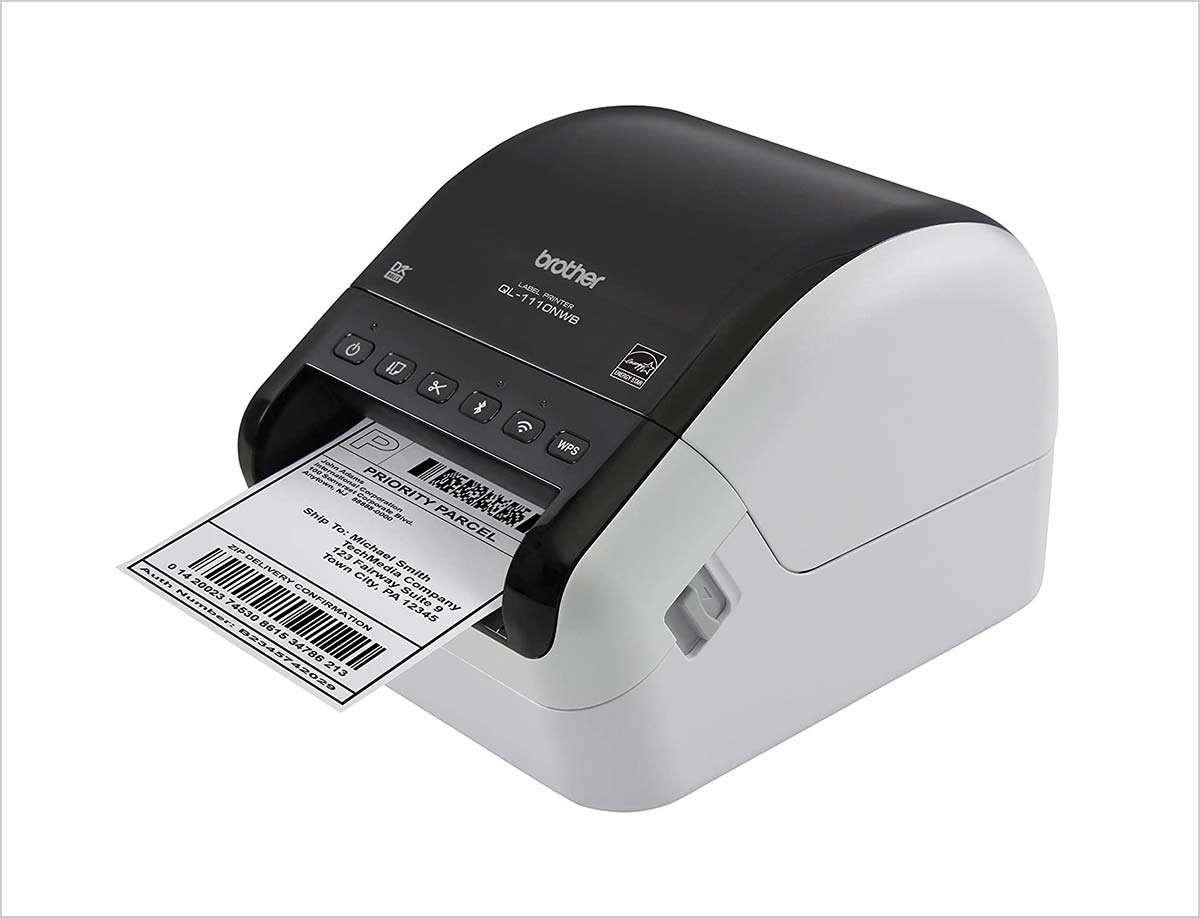 2. Thermal Label Printer – iDPRT SP410 Thermal Shipping Label Printer, 4×6 Label Printer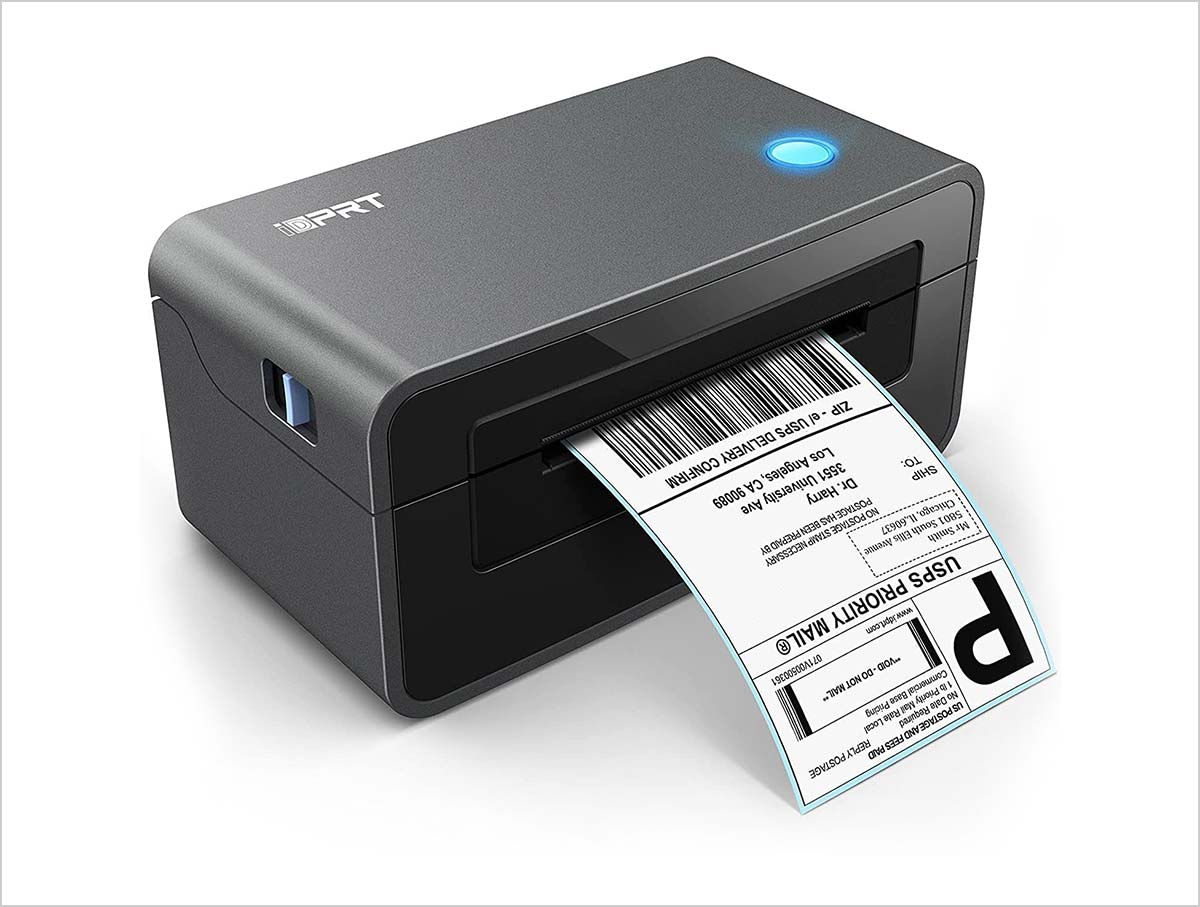 3. DYMO LabelWriter 550 Turbo Label Printer, Label Maker with High-Speed Direct Thermal Printing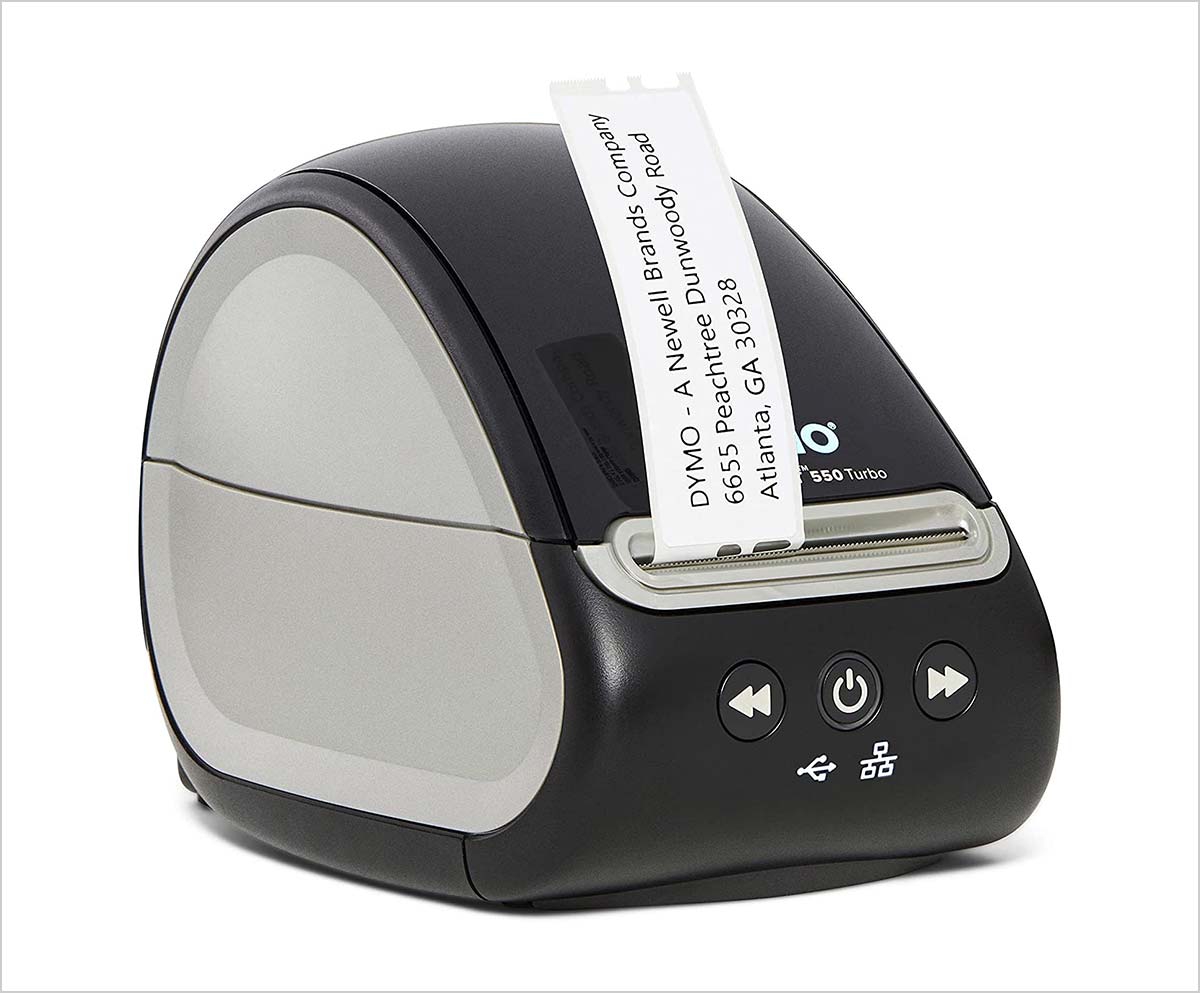 4. Jiose Shipping Label Printer, Thermal Printing Label Machine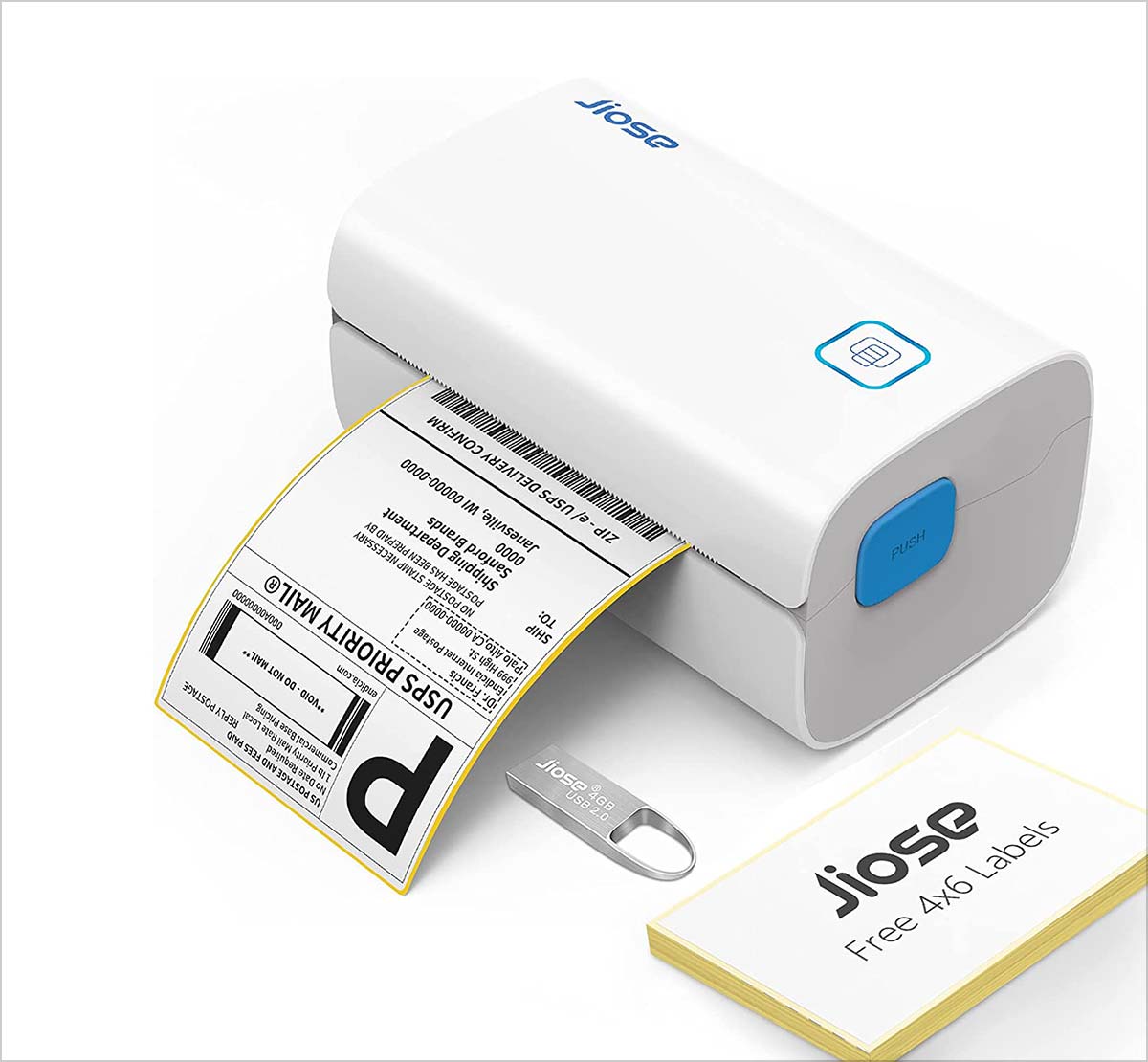 5. Milestone Shipping Label Printer,4×6 Desktop Thermal Label Printer for Shipping Packages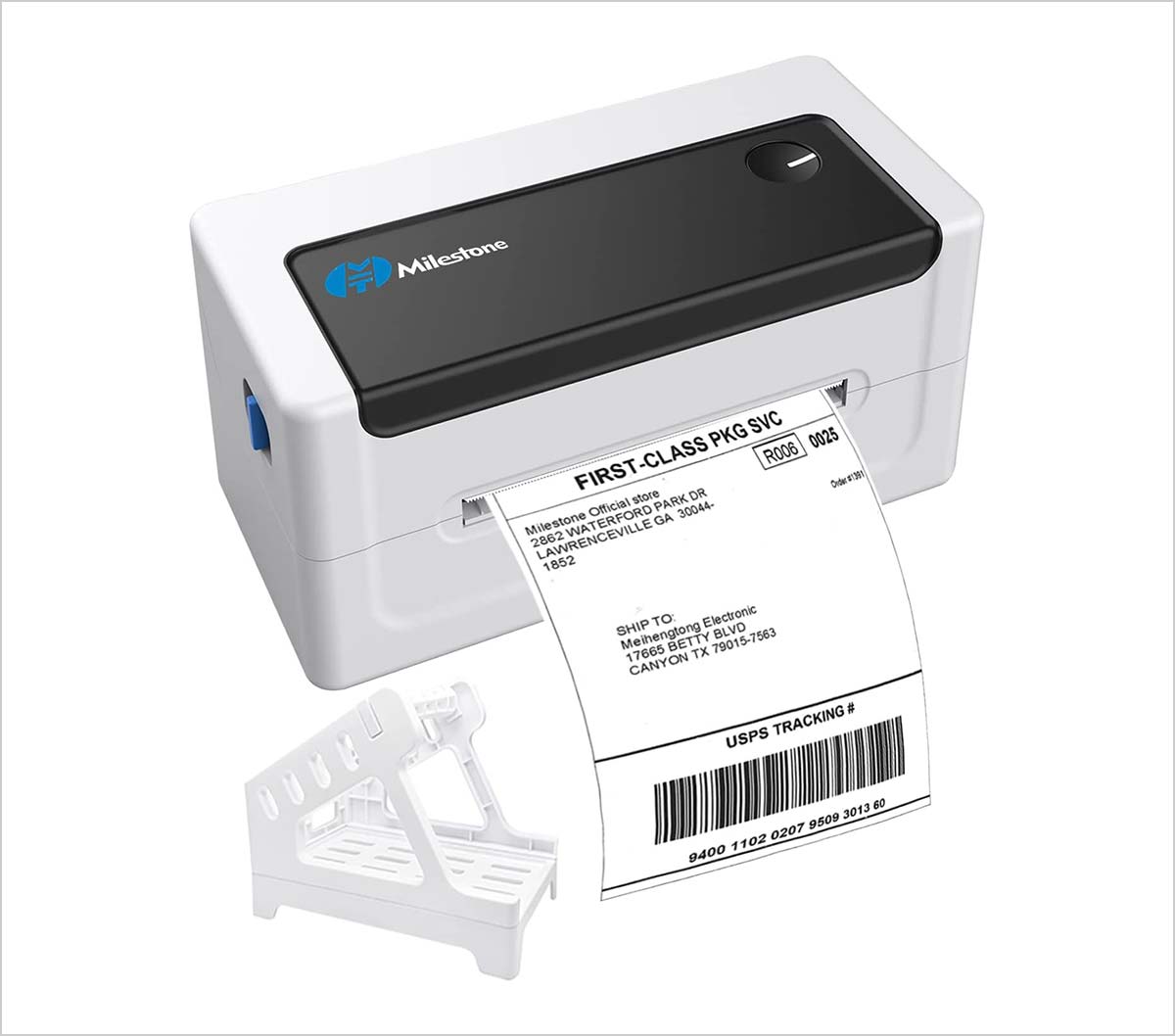 6. Phomemo-M110 Label Maker – Portable Bluetooth Thermal Label Maker Printer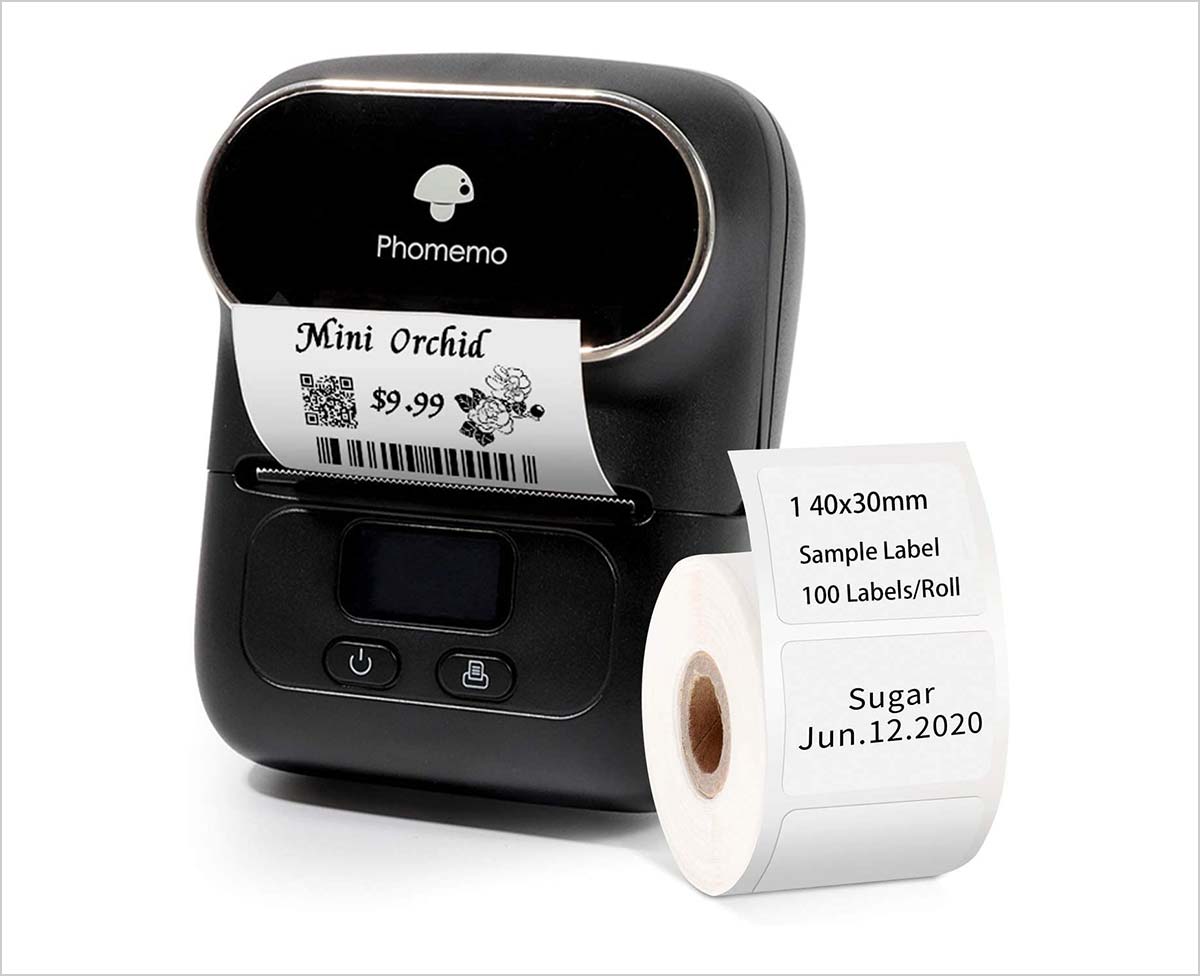 7. Brother VC-500W Versatile Compact Color Label and Photo Printer with Wireless Networking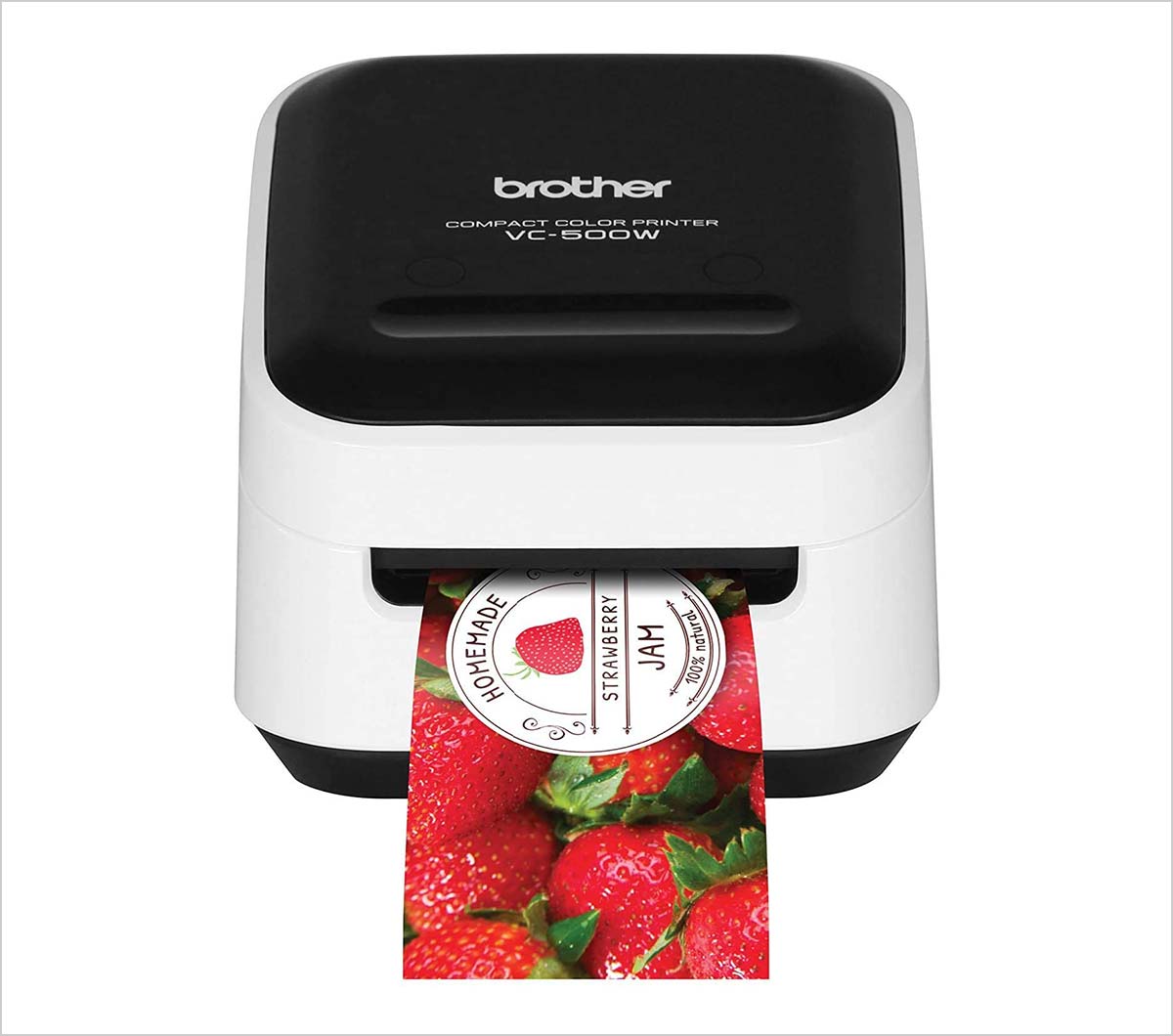 8. FIRINER Shipping Label Printer for Small Business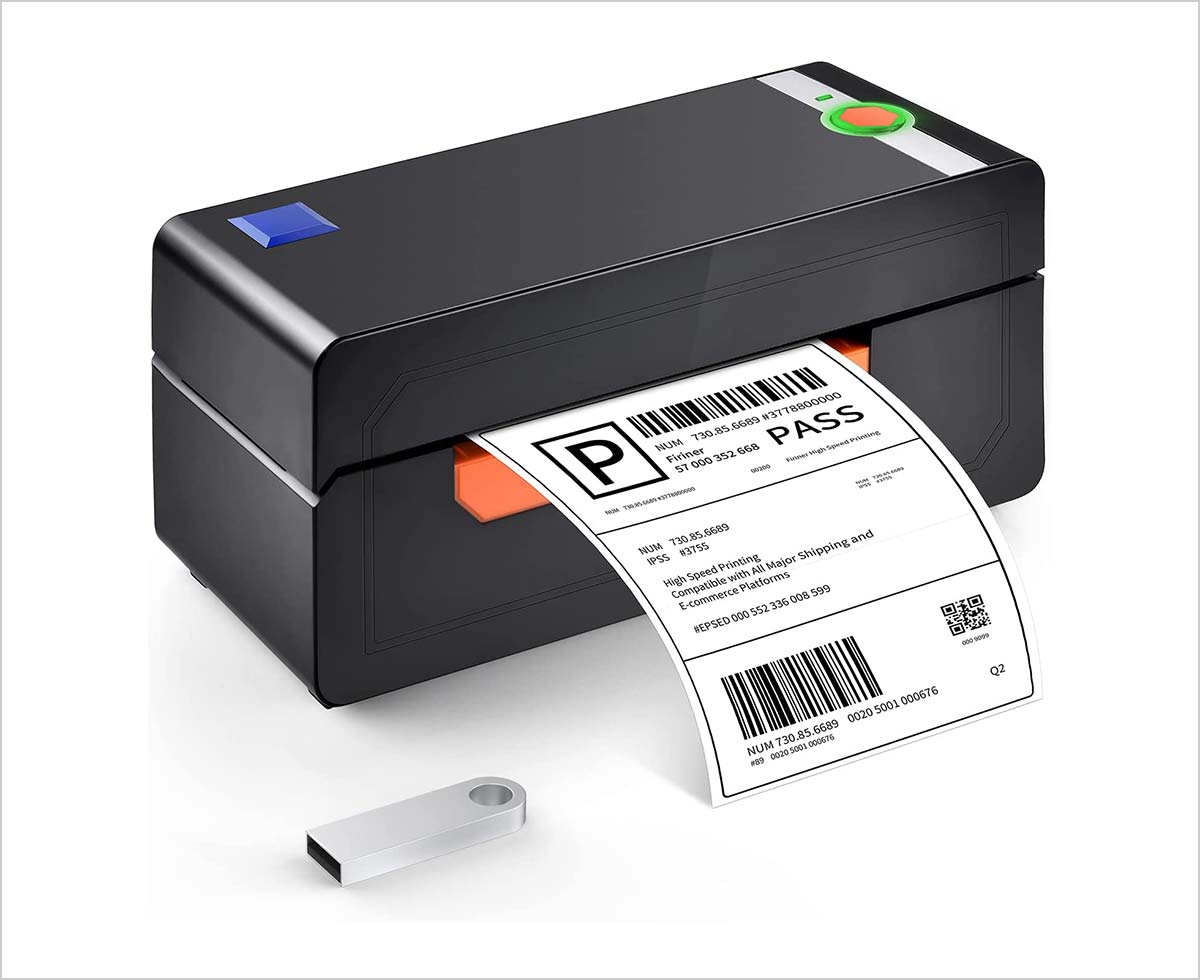 9. JADENS Bluetooth Thermal Label Printer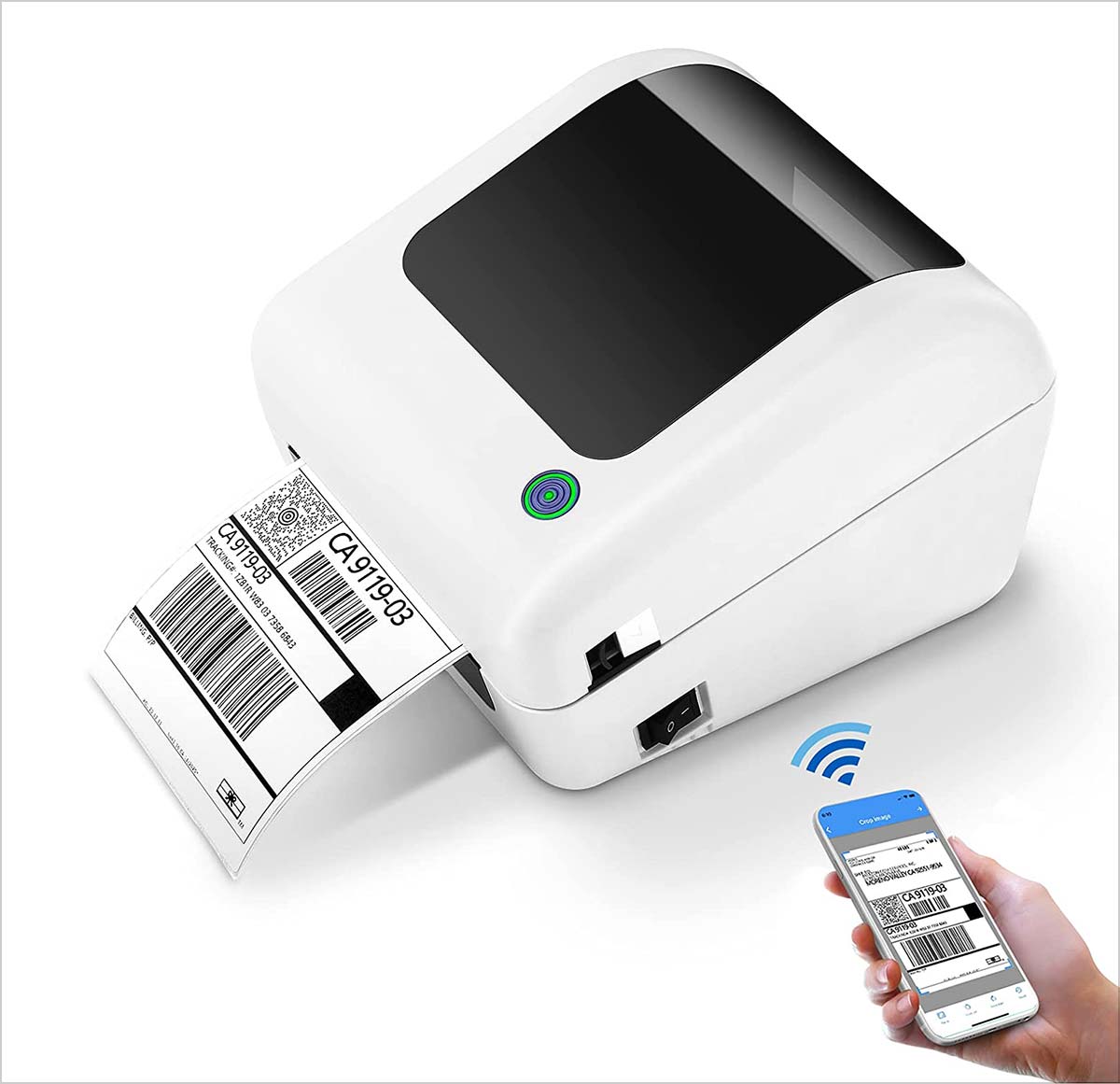 10. Forc Thermal Label Printer, Shipping Label Printer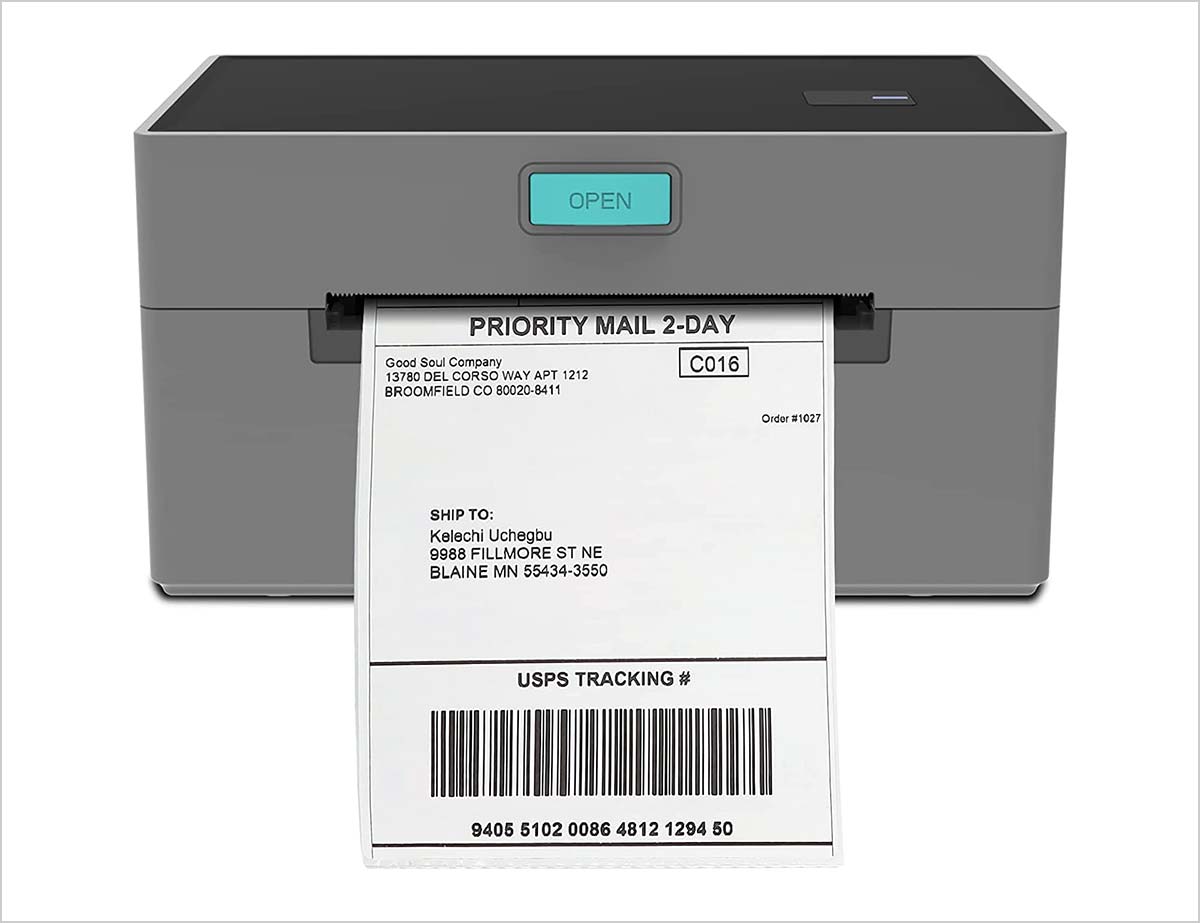 11. Brother QL-810W Ultra-Fast Label Printer with Wireless Networking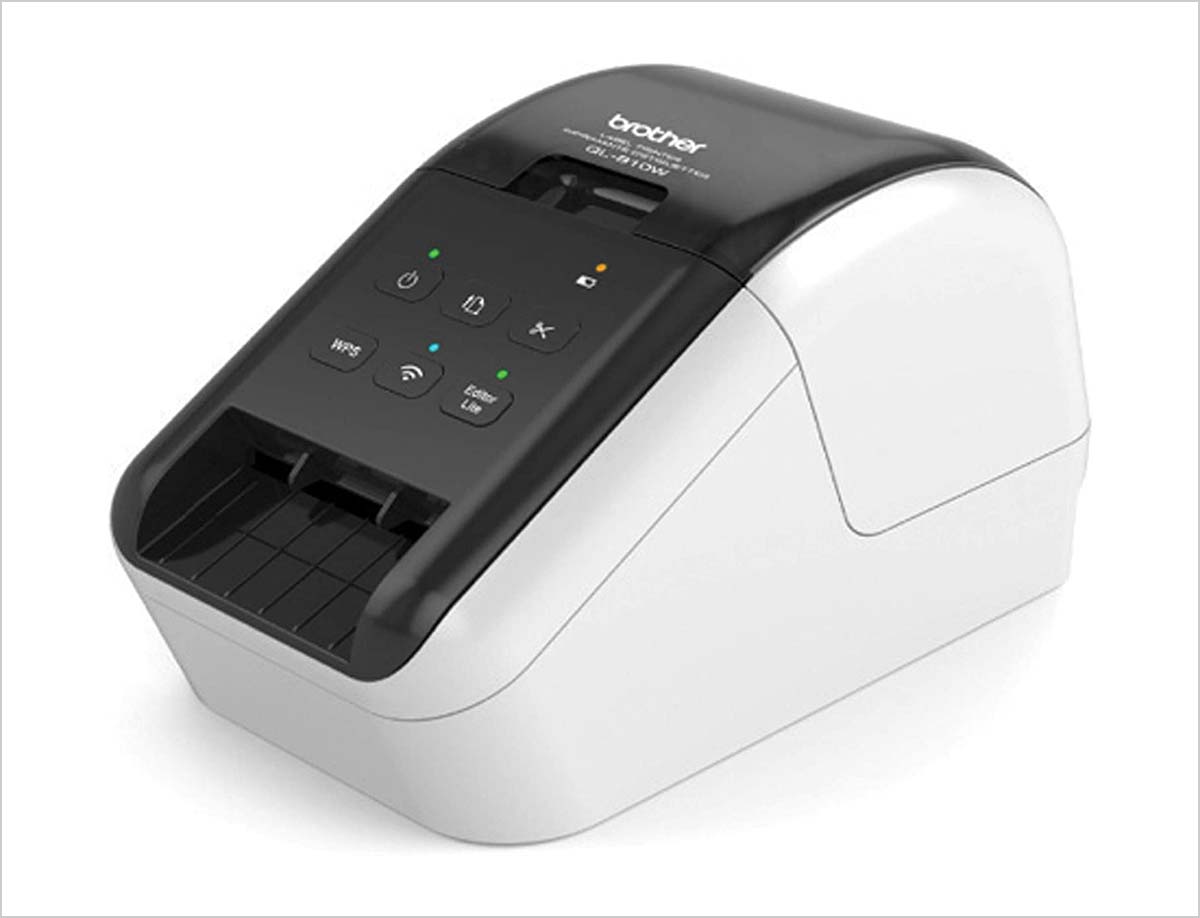 12. Phomemo Thermal Label Printer,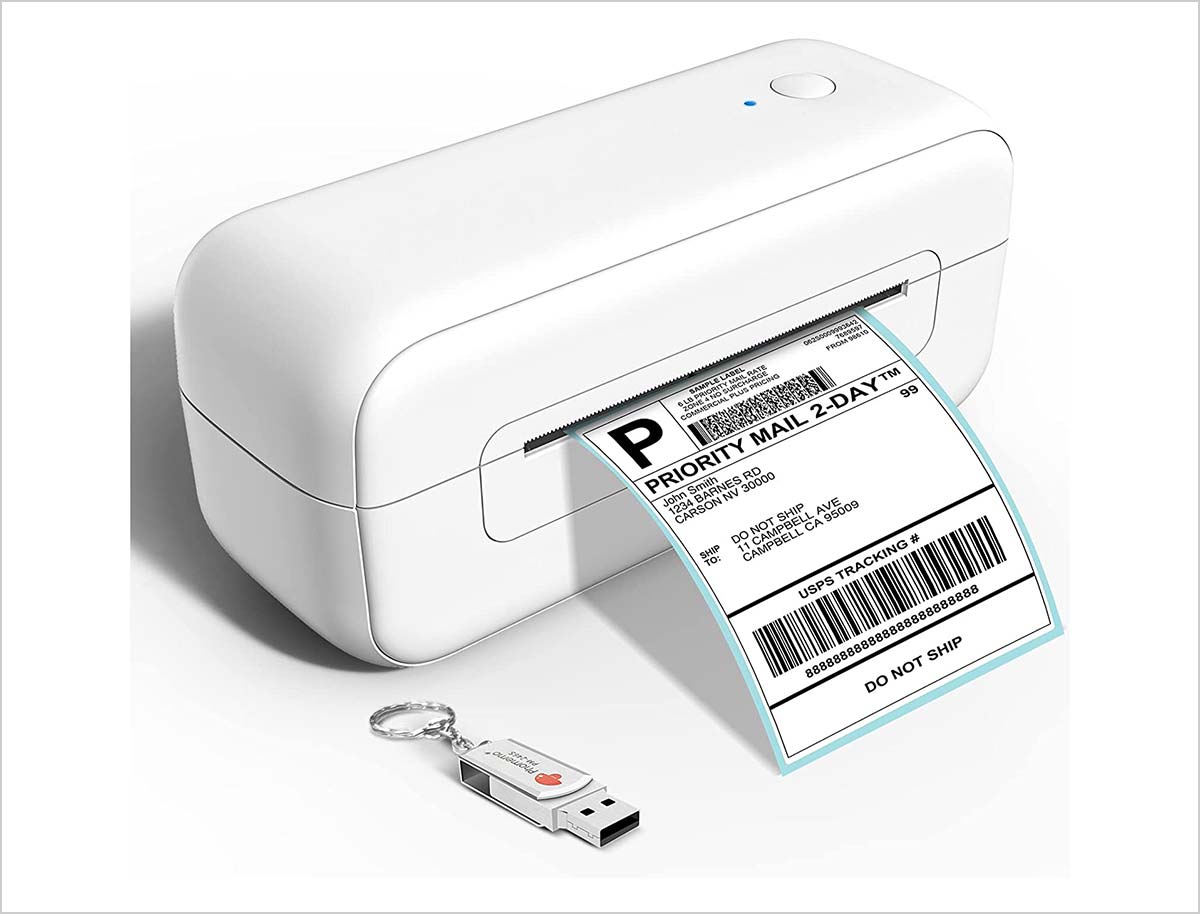 13. ZunDian Thermal Label Printer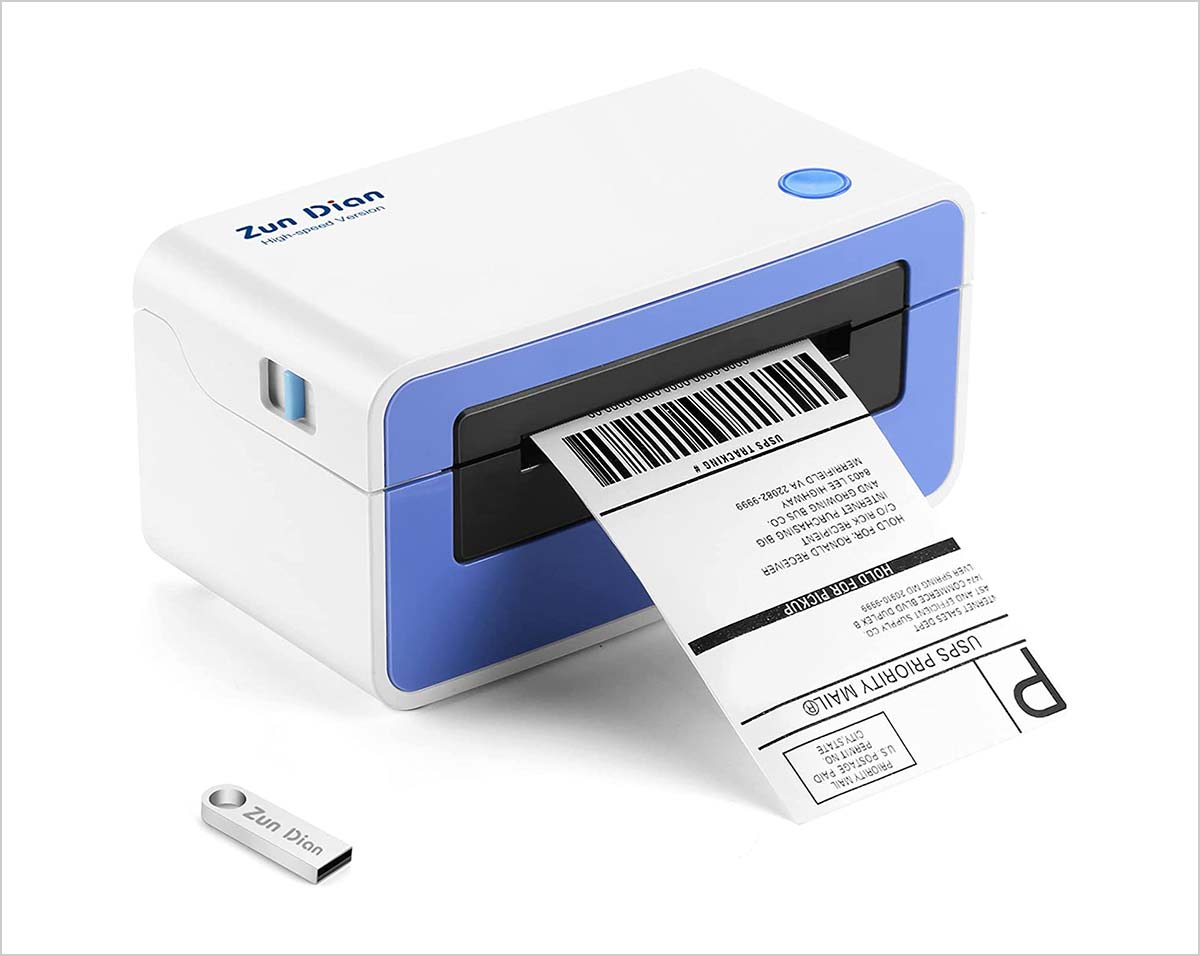 14. ZEBRA GK420d Direct Thermal Desktop Printer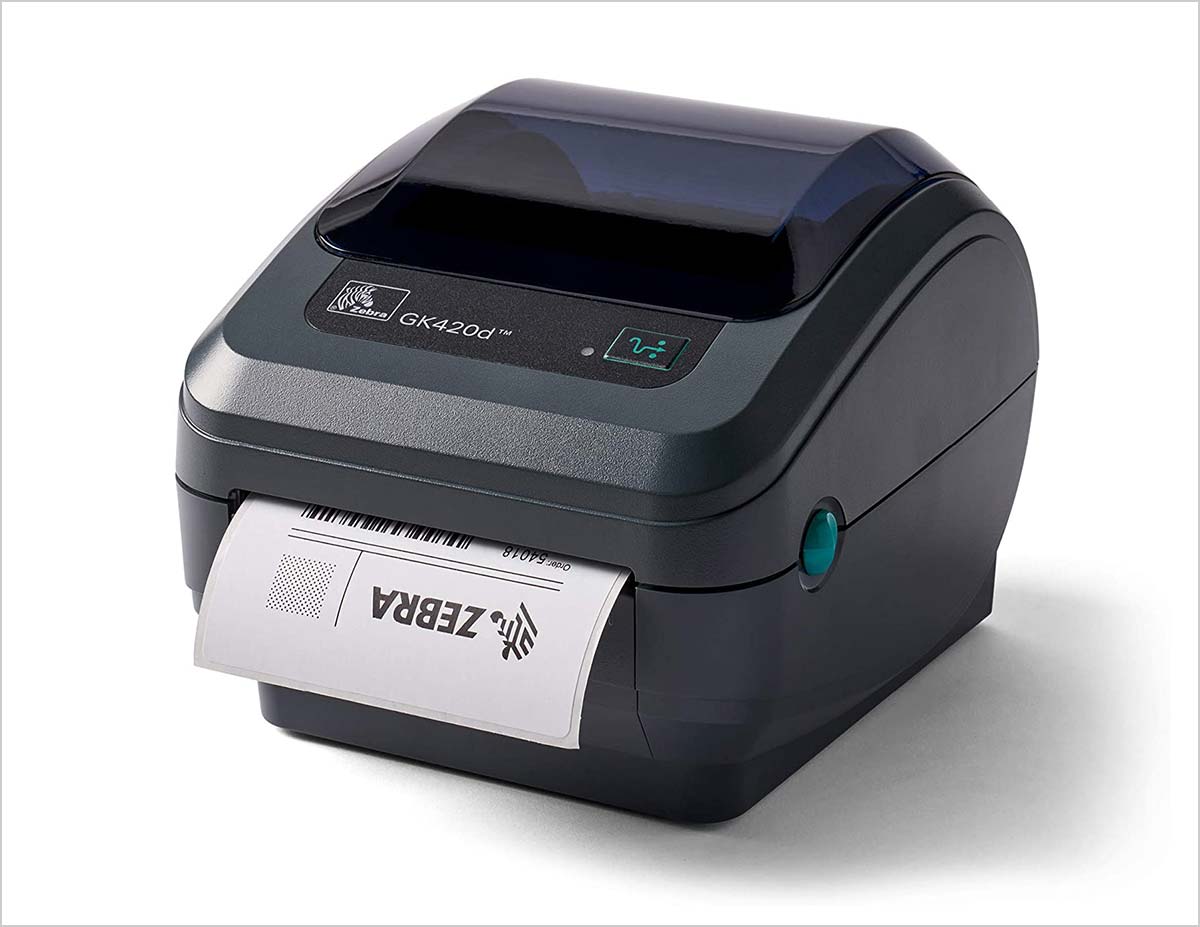 15. Comer Shipping Label Printer 4×6 -Commercial Direct Thermal Printer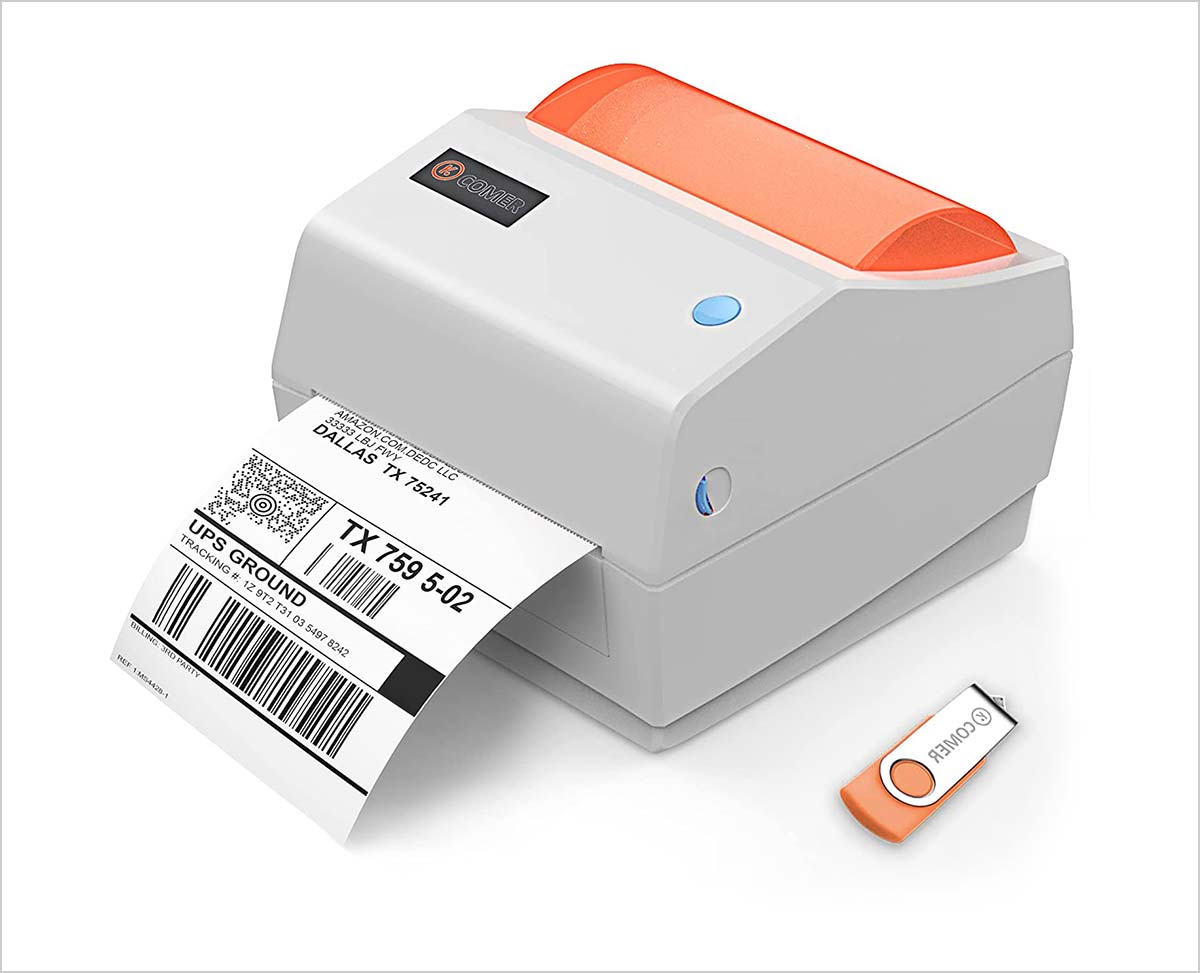 Recommended: