Hello there friends! Our today's blog is going to be an informational one but before we start talking about what we have got for you guys, we would just like to take this moment to thank each one of you for your genuine support and for also sharing your suggestions with us too. It feels amazing that we have got true supporters who not only read our content ideas and work on them but who also share what they read with their loved ones as well and that's what we want you guys to keep doing.
The topic that we have chosen for our blog for today is for everyone who is directly and indirectly associated with the business of books and their binding processes. There are 12 different types of bookbinding stitches and the names are as follows:
Case Binding
Spiral Binding
Comb Binding
Perfect Binding
Thermal Binding
Screw-Post Binding
Saddle Stitch Binding
Section-Sewn Binding
Cased-In Wire-o Binding
Japanese Book Binding
All these different types of binding stitches are there to cater to the demands and requirements of the person who gets the bookbinding done but there is more to it and in this part of our blog, we will share what makes these binding different from each other as well as their pros and cons so that you can make an informed decision in the future regarding your bookbinding projects.
1. Case Binding or Hardcover Binding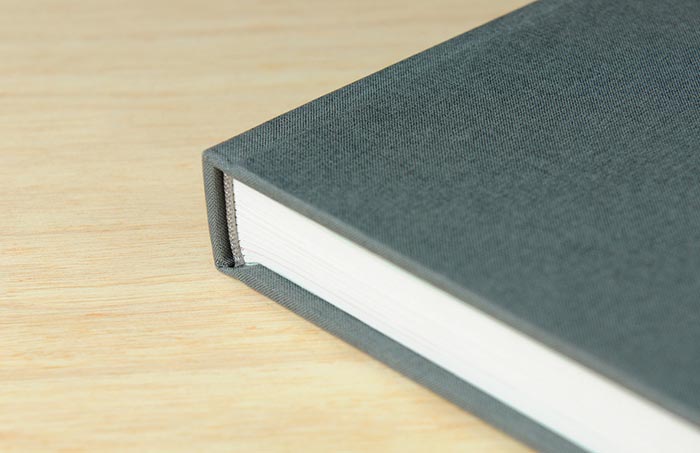 Case binding is normally done to cater to the book readers who prefer hardcovers for their books for a number of reasons like they are durable, the aesthetics are great, and you can also choose a variety of materials for the covers too. Case binding process is completed by arranging the book pages in order and sewn in that same particular order. The cons of case binding are that this process is expensive and does not allow a lot of people to go for it and are also heavy in weight too for obvious reasons. Case biding is used for encyclopedias, bibles, art books, history, fiction literature, and catalogs
2. Spiral Binding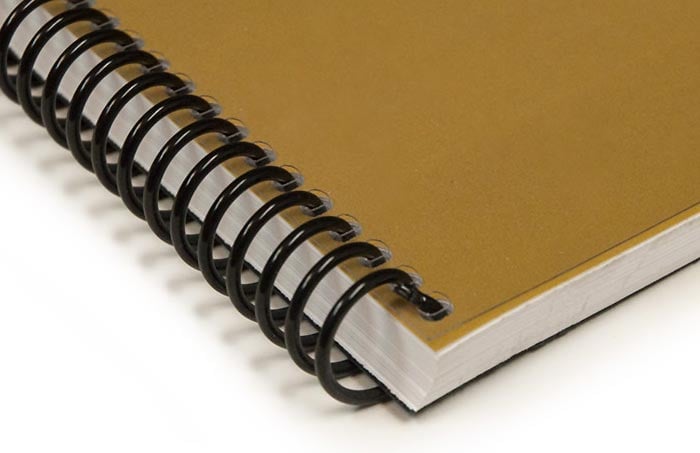 For spiral binding, helical coils are used to bind papers and it gives the readers the freedom to fully rotate the pages while reading the books. The handling is flexible, but they are not ideal for official documentation.
3. Comb Binding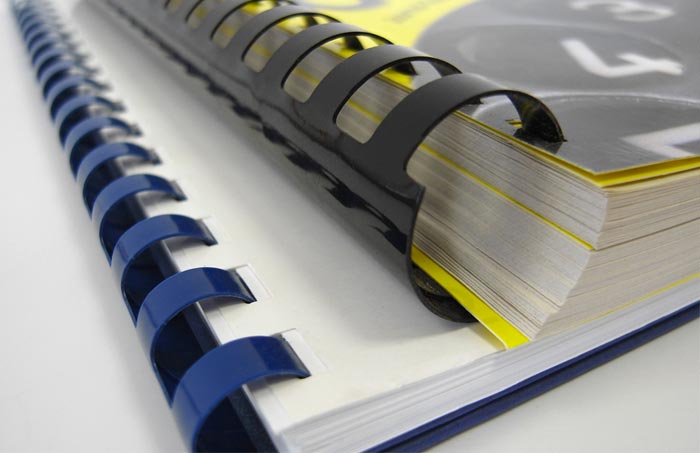 Comb binding is considered to be one of the most flexible binding options that exist. This binding comes in a variety of sizes and is adjustable, but it gives an unprofessional impression for official documents.
4. Perfect Binding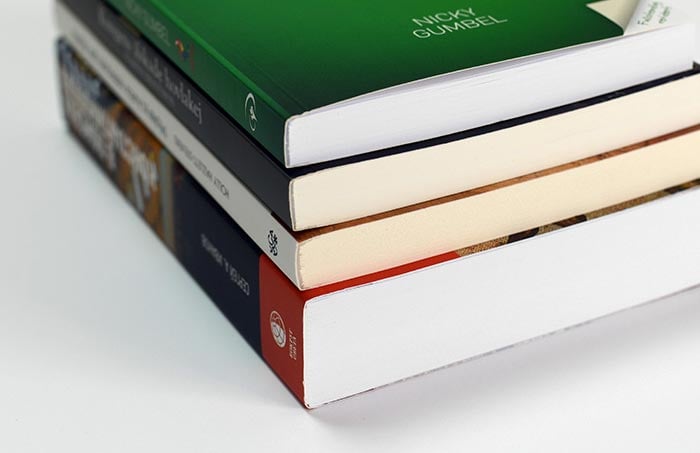 Perfect binding is perfect in every sense of the word because it is simple, cost-effective and only requires a thermal glue to bind the pages and the cover – making it a really good display of whatever it is there to bind but this is not a durable option.
5. Thermal Binding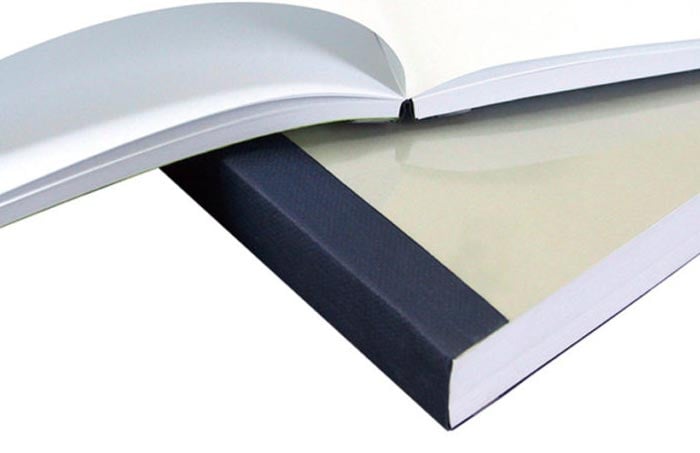 On the other hand, thermal binding is done by applying heat to put the pages together but although this is an efficient method to go about it, the papers can loosen up faster than other bindings.
6. Screw-Post Binding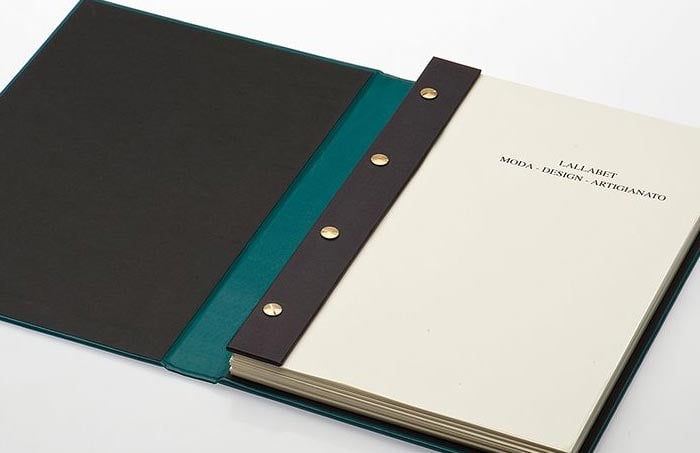 Screw-post binding involves screws and high materials that are to be used as covers to provide a better holding power to the binder. Interestingly, this innovative binding stitch is not super expensive, but the uses are limited like this will only look good for portfolios and it also requires a lot of time and materials as well.
7. Saddle Stitch Binding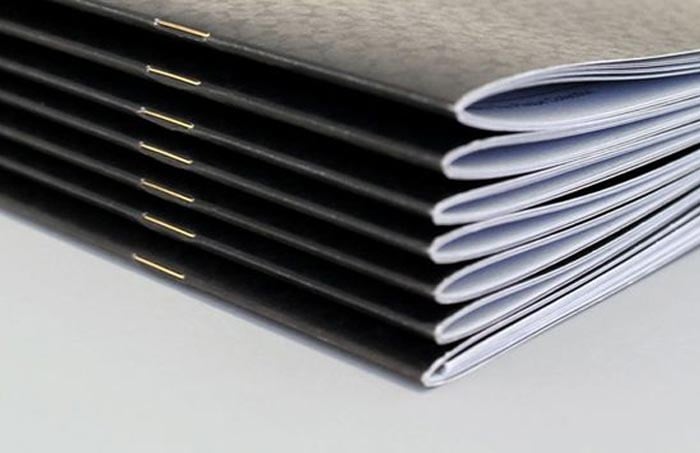 Saddle Stitch Binding are followed to stitch papers, etc. using thinner staples because of the limitation of the staple space itself.
8. Section-Sewn Binding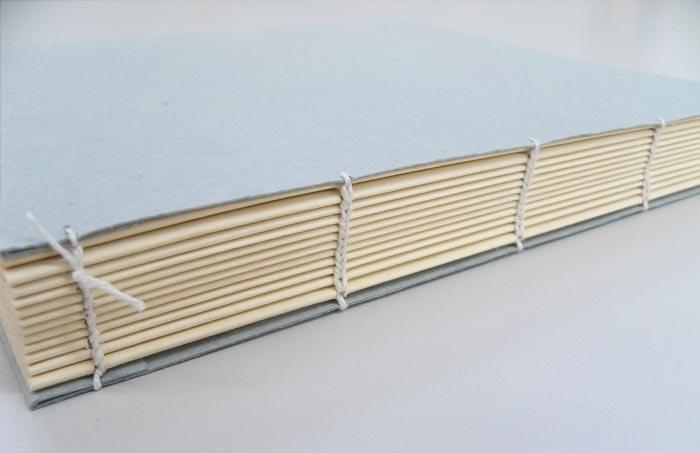 In this binding method, sections of folded pages (signatures) are bound together with thread. Each signature is stitched together forming a book block that is then glued along the binding edge to give extra strength and durability.
9. Cased-in Wire-o-Binding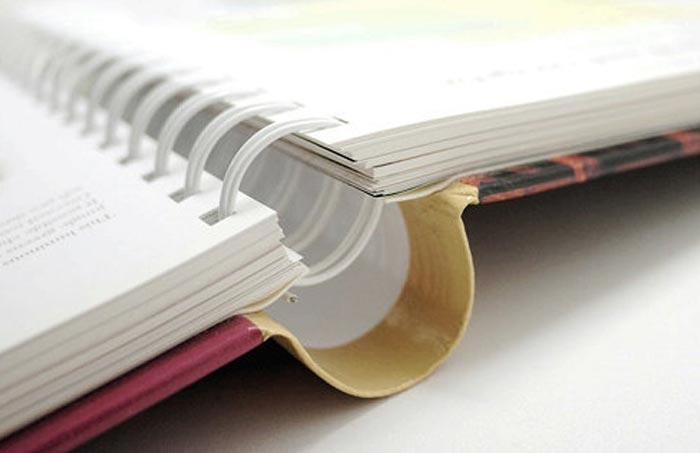 Cased-In Wire-o Binding is also known as the evolved binding process of spiral stitch binding. The best thing about this binding is that we can hide the coil under the cover which gives a more sophisticated look to the book or documentation that you want to get stitched using this binding.
10. Japanese Book Binding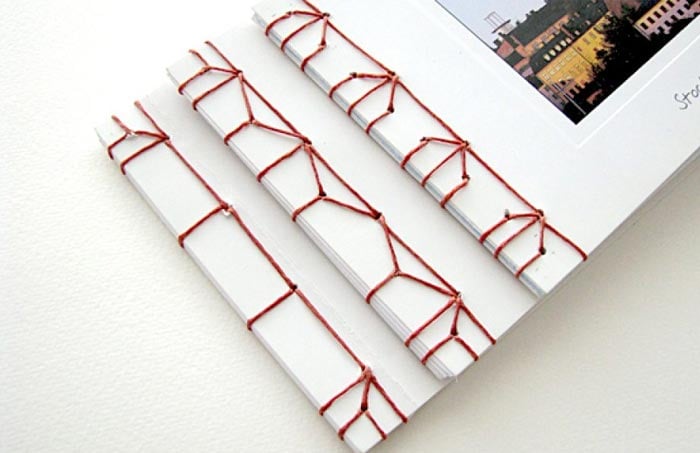 Japanese Book Binding stitch is also known as Stab Binding – this one is our personal favorite, but it requires a lot of time and patience because you have to keep the papers in the stack by using four or set of holes that act as your sewing stations.
And that's all for today! We hope that this blog is going to help you get your books and official documents stitched and bound in style. If you liked reading the blog, do share it with your friends and colleagues too.
Recommended: