Hi there everybody! Before we officially start our blog today, we would like to thank you all for loving our blogs and ideas so much and for also sharing them with the people you love. It feels super awesome to know that we have a bunch of admirers who keep supporting and motivating us to do what we love to do so, feel free to share your feedback as well as your suggestions with us and we would be more than happy to revert on them with our design templates and mock-up PSD files.
For our today's blog, we wanted to share something that any make-up enthusiast would love and even if you are not someone who is more of a skincare regime sort of a person, we know that our free cosmetic spray bottle or the mock-up PSD can help you do your thing in style so, let us get started without any further ado!
We all know that now, our lives have become all about convenience, if it is easier to do, we are going to spend our money on it so that we can enjoy the moment and live a nice experience. And cosmetics fall under the category of products that are manufactured and produced to help us relax a bit, make ourselves look pretty for ourselves and for the people we love. Cosmetic containers and bottles are designed in a way that they can be used easily by any age group making the process and experience convenient.
For us, spray bottles are the easiest to use the product that they have inside them and that includes perfumes, deodorants, serums, face oils, make-up setting sprays etc. You can grab the bottle, aim it for the areas that you want to use the product(s) on, and you will be good to go. And since the demand of such bottles is there, we decided to create our version of a free cosmetic spray bottle mock-up PSD file – it is highly editable yet free to use and we know that you all will be able to make creative designs too. Want to know how to do that? Keep reading the blog for ideas, tips & tricks!
Recommended: Free Antioxidant Facial Oil Bottle Mockup PSD
Every product/service that exists in the market has to be marketed in a way that attracts the ideal customers perfectly and the only way to do it is to know who that ideal customer is, and their behavior when it comes to shopping for that particular thing from the shops, stores, etc. Cosmetics are no different either but since the products have more to do with the appearance of the user, they should be packaged in a way that the individuals *want* to spend their money on such products.
Understanding your audience is not just important for any business to strategize well but it comes with so many insights that are enough for at least two financial cycles. Like it is important to know how many teenage girls would be interested in your business, how many women of color follow your business and would want to spend a few bucks on the things that you are selling, do you have male audience (primary or secondary)? Every detail counts and it will help you create the packaging accordingly to meet the needs of the categories.
Next comes your brand personality. What is it? What language does it speak and what is its tone of it? Are you hip and classy at the same time or are you edgy? Are you easy to access or do you only cater to the demands and needs of a certain socio-economic class? Whoever you are must reflect in the branding and packaging designs and that is how you will be able to make a connection between your business and your clients. Also, honestly know that it can be difficult at first to declare yourself as something, but it will be worth it if you know how to do the market research, how to compare yourself with the competition, etc.
And now it is time for us to share the latest market trends that will inspire you to create your own packaging designs. Neat and intricate lines look really amazing if you are using white color as the background; these lines could be floral or just rough handmade sketches of the artist. The best part about these lines is that you can keep the design less feminine while also keeping it elegant and attractive.
A bold pattern is another cool thing to go with; such patterns stand out on their own making the packaging pop out and you will notice that these eye-catching patterns grab your attention just like that. Another idea is to go minimalistic because you can never go wrong with that one. That and pastel colors, just work and make the designs look really beautiful too. And we are sure that whatever you will pick to create your designs, our free cosmetic spray bottle mock-up PSD file make it fun for you guys.
So, what are you waiting for? Get your hands on the mock-up PSD right away and start making awesome designs.
Free Cosmetic Plastic Spray Bottle Mockup PSD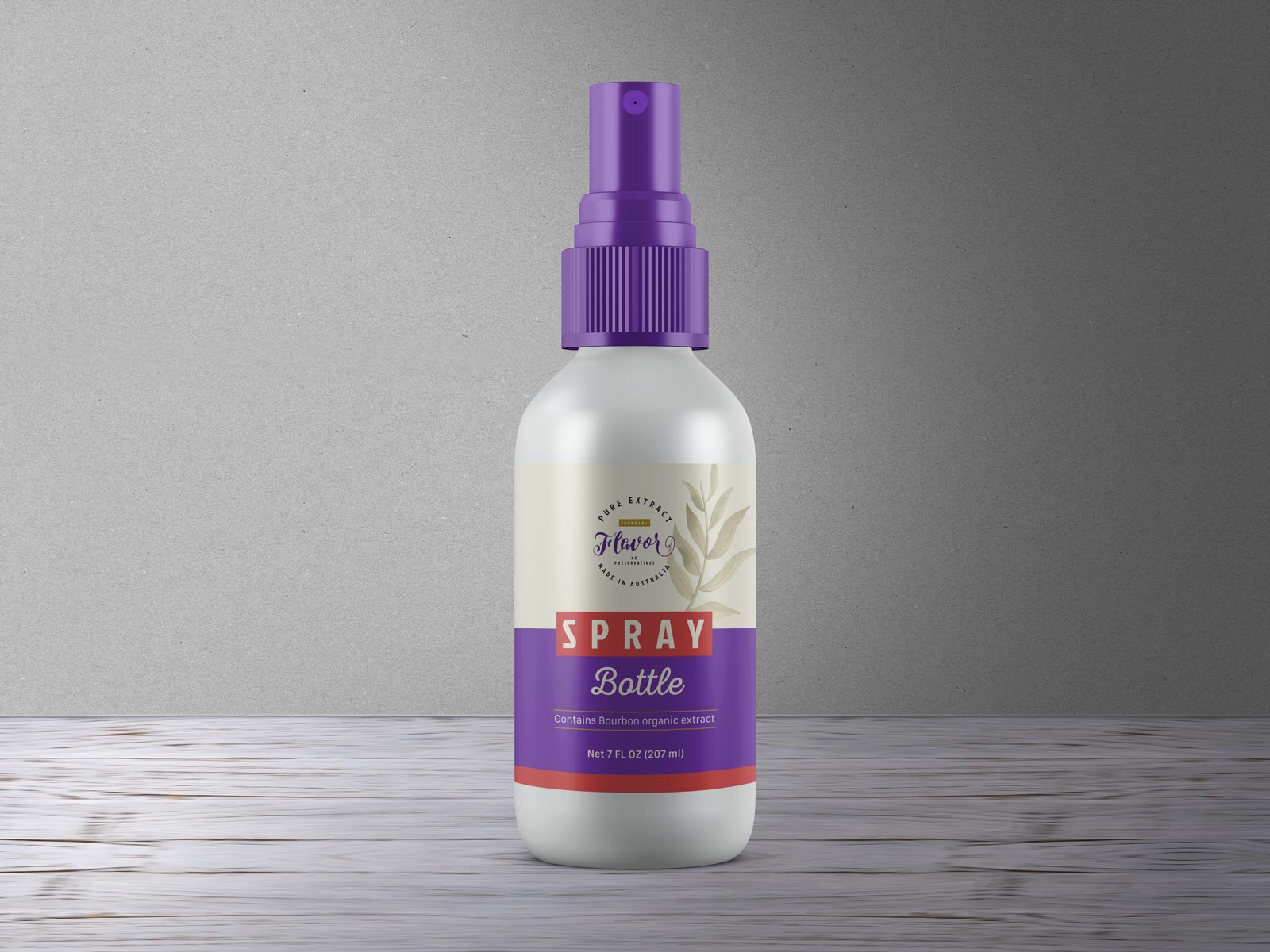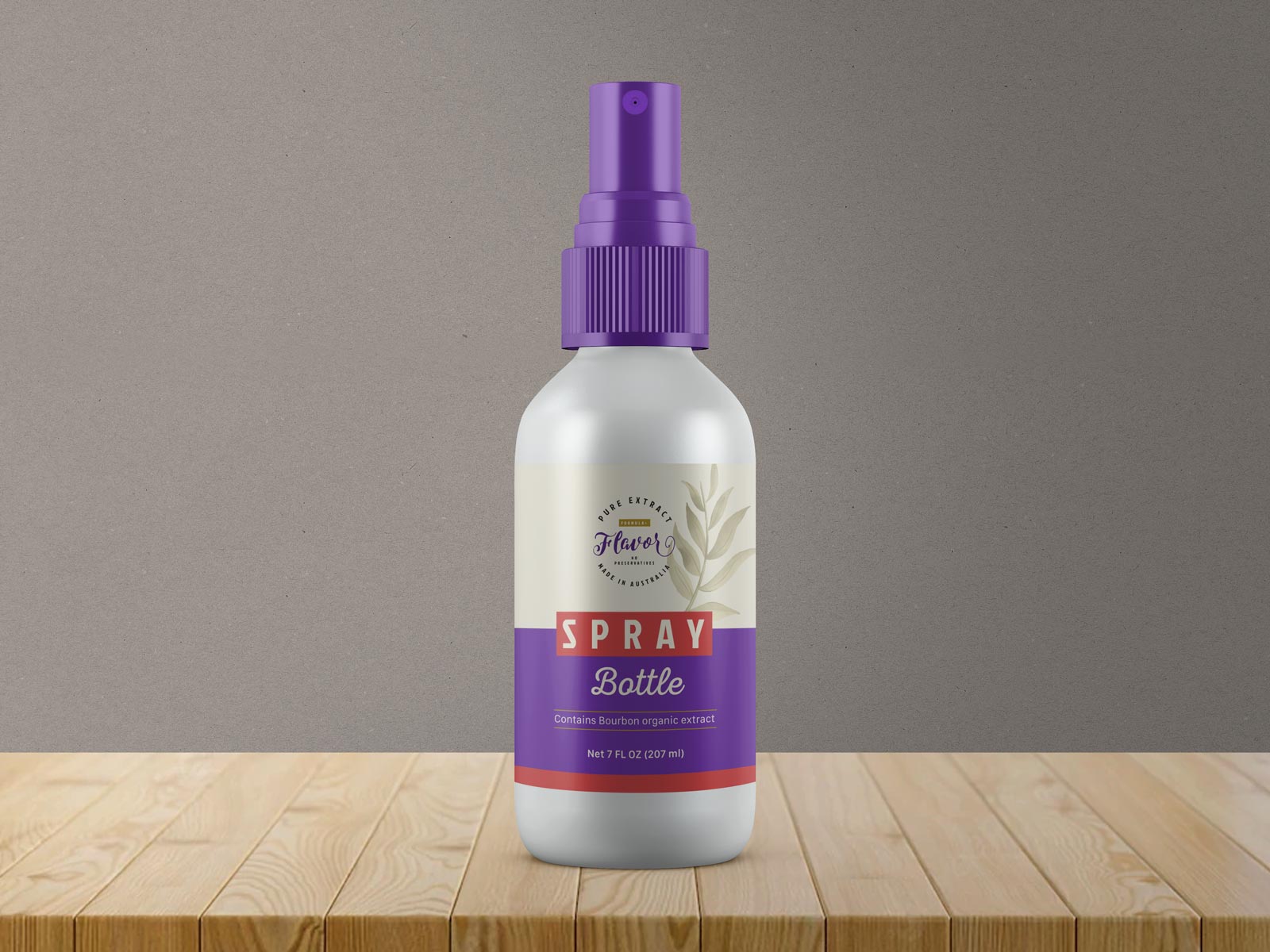 Available Format: Photoshop PSD
License: Free for personal and commercial usage
File Format: WinRAR
Mock-up Resolution: 4000 x 3000 px
Note:
1. Free Spray Bottle Mockup is allowed to share online (A Must Linkback to this page)
2. Say thanks if you like or share/tweet with your friends. That means a lot to me.
3. And don't forget to follow or subscribe to receive more high-quality premium freebies & awesome articles only.
Download Spray Bottle Mockup
Recommended: