Hi there everyone! We hope that you all had a great time reading our previous blog and that you are super excited to read the one that we are about to share with you today. But before we do that, allow us to take a moment to thank you guys for your overwhelming response on our previous blogs and for also sharing your feedback with us as well. We hope to receive your support and love in the future so that we can keep creating what we love to create.
Recommended: 30+ Free Stationery Mockups For 2022 Projects
As you guys are aware, branding can make or break your business which means that you must make sure that everything that goes out as branded communication from your end is not only witty and smart but is of top-notch quality as well. We can understand that there are businesses that usually do not have a lot of money to spend on their branding when it comes to physical items such as note pads, pens, mugs, etc. but if you can work on a strategy that helps you devise your budget effectively, then we are sure that you would be able to spend the money on the right things and you will see getting the results that you wish to have.
Now, is branding important? Does one really have to have branded note pads, calendars, letterheads, stationery items, etc.? Our question to that would be yes and here is why: when you can make a really good first impression if you have well designed branded stationery placed on your work desk or at prominent places that are visited by a number of people throughout the day. You can also send your corporate stationery to your partners in business, your clients as well as your friends too so that they can subtly promote you and your business.
Another thing that you can do with your branded items is that you can facilitate the communication between your company and its customers / clients as there will be information of your company profiles on the items, there will be links to your website, and other digital and social media platforms as well or even QR codes in order to make the reaching out process even more easier. By doing so, anyone and everyone who will have the branded or corporate stationery items will know how to get in touch with you in a few clicks.
Recommended: 50 Free Professional Stationery Mockups
There are many different ways to create the branding designs but the best ones are those that are effective enough to make someone take an action too – for example; if your prospective partner gets to receive something from your brand in the form of a note pad, mug, diary, calendar or even a paper cup for that matter, they will know how to reach out to you if they are interested. Also, if you get something like that from a business that is reaching out to you in their own ways, make sure that you have done enough research on the business and what they do so that you can ask them the questions or can respond to their questions if asked.
Let us now talk about the ways you can ensure that your branding game is strong and that you will not regret the decisions that you made for yourself as well as for the promotion of your brand. Know that only you know what will work for your brand / business and what won't which means that you not only have the decision making power but you also have this responsibility on you of doing the right things without having to compromise on the brand commitments as well as the quality of the items that you got branded.
As far as the designs of the branding are concerned, you must get it started once you have done your research on what's already being done by your competition or generally in the business category. In this way, you will be able to work on unique plans and big ideas as well as creative thought processes to ensure that your message is being promoted in the right manner.
In addition to that, what matters the most after the design elements is the quality or finish of the branding materials and you must ensure that you go for the ones that look nice and will entice the audiences to explore what's there or what's more, you know. Never compromise on anything that falls under the category of your branded communication. The world is watching so make it worthwhile.
That is all for today, you guys! We hope that you not only had a great time reading this blog, but that you will also share it with your favorite colleagues and graphic designer friends as well. We hope that you will also take out the time to share your feedback, requests, and suggestions with us in the comments section.
Free Coffee Branding Stationery Mockup PSD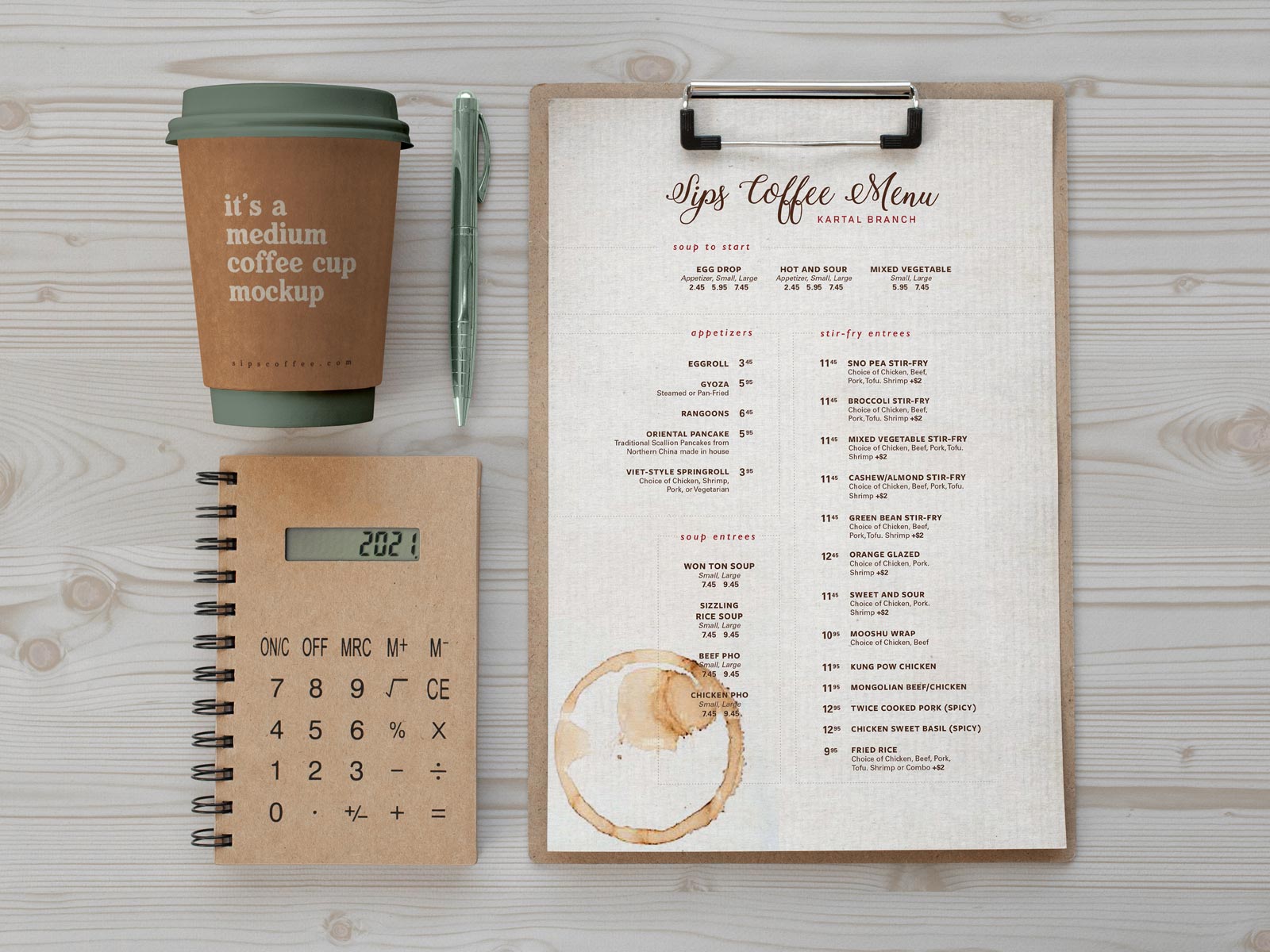 Available Format: Layered PSD with smart object insertion
License: Free for personal and commercial usage
WinRAR File Includes: Free Coffee Stationery Mockup PSD
Mock-up Resolution: 4000 x 3000 px 

Note:
1. Free Coffee Branding Mockup PSD is allowed to share online (A Must Linkback to designbolts.com)
2. Say thanks if you like or share/tweet with your friends. That means a lot to me.
3. And don't forget to subscribe to receive more high-quality premium freebies & awesome articles only.
Download Coffee Branding Mockup
Recommended: