Hi there everyone! We hope that you all are having a great time reading our blogs and that whatever we share here for work and personal stuff is proving to be more than beneficial for you guys. For our today's blog, we decided to share a free yet highly editable coffee mug mock-up PSD file that will help you create designs for your own business or for the ones that you are associated with as a freelancer or as a permanent employee, but before we do that, we would like to take this moment to thank you all for your support and for also taking out the time and sharing your feedback with us as well.
Okay so, first things first; you guys must know that coffee mugs are not only used for consuming coffee or any other beverage for that matter but they are also used for home and office decor, for gifts (both personal and corporate ones), they are also used for advertising businesses as well and in addition to that, you can use them to run a business for yourself too by offering custom designs and more. So, no matter what the use of a coffee mug is, you must make sure that the entire thing has been planned out perfectly because as easy as it may sound, coffee mug designing is a serious process that can help you grow your personal and commercial design business too.
Now, as far as the base coffee mug is concerned, we would like you all to work on the mug design – for example; if you wish the design to cover the entire mug space or if you wish to keep it one dimensional or one side of the mug. This will help you with planning out the design elements well otherwise what happens is that the design does not deliver the message at the first glance or the design is so tiny that you will have to hold it closer to you to read or see what's there, you know.
We personally feel that the coffee mug design must be attractive but it should also be to the point as well. It does not have to be wordy, it does not have to have big design elements, caricatures, or patterns on it either but whatever you choose to put on the coffee mug as your design, it must be visible enough to be seen even from a distance too. Another thing that you must keep in mind before finalizing the design and printing is if it will be washable, permanent, or dishwasher safe. You would also like to see if the coffee mug can also be used in the microwave, you know so that all your fronts are covered and that you can market the product well.
Recommended: 20+ Logo Mockup Templates 2020
Choosing the base of the coffee mug is also very important as you would not want to go for something that cannot handle very hot or cold beverages etc. The best advice you can get in this regard is from the vendors as well that happen to produce large quantities of mugs, you can share your budgets with them and the requirements and we are sure that you will end up getting the right information that will help you make informed decisions for your upcoming design projects. We like our coffee mugs big but we also know that different people have different preferences but if you wish to change the size of the coffee mugs that you will be working on in the future, feel free to tweak the size in our coffee mug mock-up PSD file and use it to make your own unique designs.
Then comes the colors of the coffee mugs and as much as we love bright and vibrant colors, we would like to mention here that you would want to keep your colors a little lighter than the bright ones so that the designs, etc. don't get messed up after getting printed on the mugs. If you are designing a coffee mug for the first time, know that there will be things that you will learn with the passage of time so get ready to experiment before you get crazy with the designs.
And that is all for today from our end! We not only hope that you guys had a great time reading this blog but that you will also make the most of it too. Feel free to share your feedback with us in the comments section and while you are at it, don't forget to let your friends and favorite colleagues read all our tips and tricks to make the best coffee mug designs using our free mock-up PSD file. We will see you guys next time with something more exciting to read and if you would like us to work on something specific, let us know in the comments section right below.
Free Coffee Mug Mockup PSD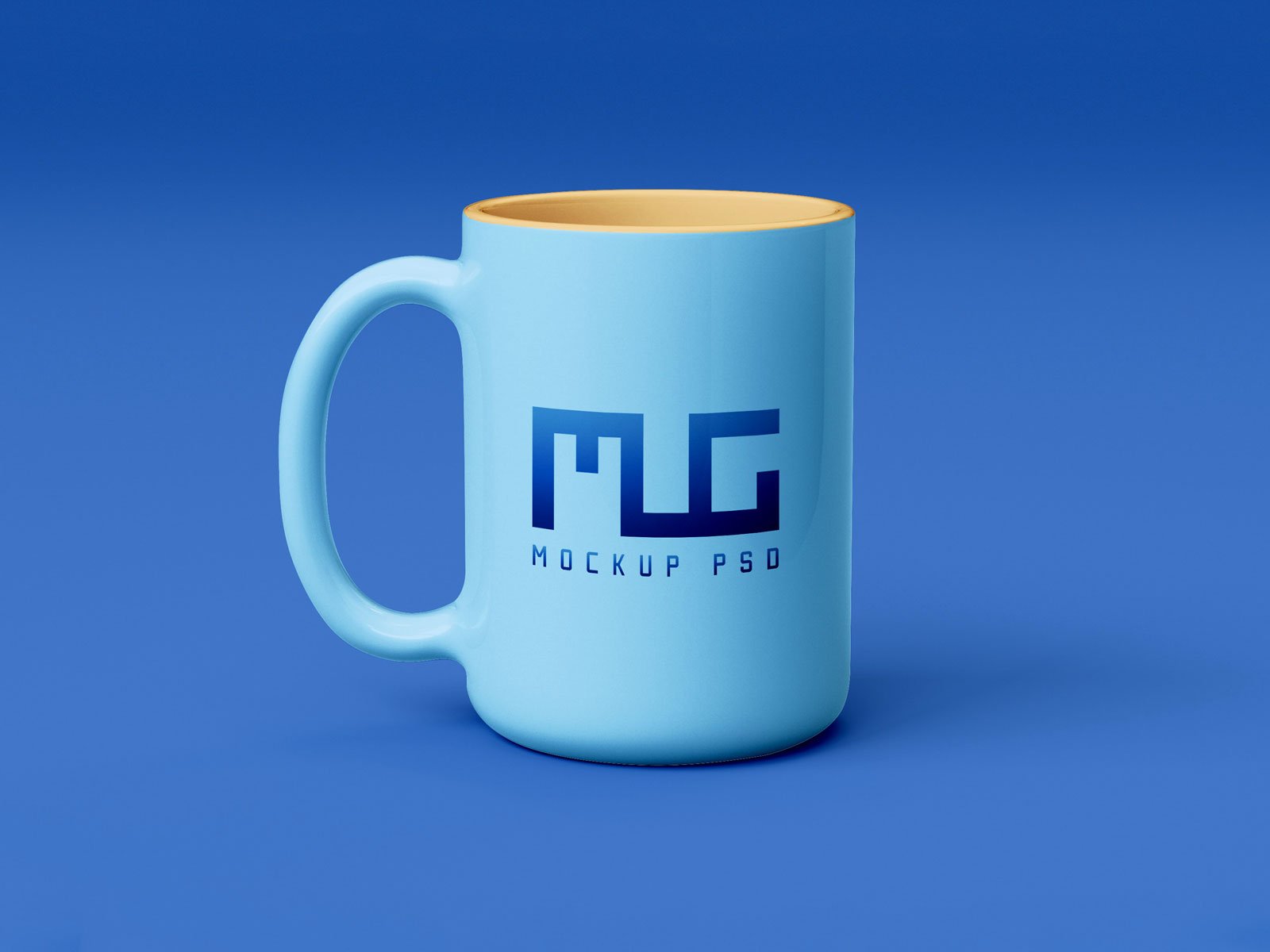 Available Format: Photoshop PSD
License: Free for personal and commercial usage
File Format: WinRAR
Mockup Resolution: 3000 x 2250 px
Note:
1. Free Ceramic Mug Mockup is allowed to share online (A Must Linkback to this page)
2. Say thanks if you like or share/tweet with your friends. That means a lot to me.
3. And don't forget to follow or subscribe to receive more high quality premium freebies & awesome articles only.
Download Mug Mockup
More Free Mug Mockups Designed By Us: