Hey there everyone! We hope that you all are having a great time working on your favorite projects and that you are super psyched to read our today's blog as well. But before we share how you can utilize our free hand holding product box mock-up PSD file, we would like to thank you guys for always taking out the time to share your feedback with us and for also spreading the blogs in your personal and professional circles as well. It's because of your good wishes and support that we keep creating what we love to create and we hope to receive that in the future as well.
As you guys are aware that we keep all our mock-up PSD files highly editable yet free of any cost so that you can use them however you would like to use them without having to worry about anything, really. But when it comes to working on branding designs and high resolution mock-ups, we know that it is very important to make sure that you are not settling for less while also making sure that you present nothing but the best in front of your team leads, clients, customers, etc. Our free hand-holding product box mock-up PSD file is here to help you insert your very own designs that you can use to launch or relaunch your products so, let's dive right into it.
If you are working for someone, you would know that presenting product designs can be a crucial process mainly because even though you don't own the business and you are not the one who is calling the shots, you have to portray everything in a beautiful manner so that you can make a point – it can be to impress the decision-makers, it can be to convince them to go for something else this time around, it can be to suggest newer and better ways of communicating with the audiences as well. And the only thing that can help you do that is a well-designed mock-up presentation that has all the design options and rationales so that you can actually tell them you mean business.
Allow us to tell you that there is more to it for example; anyone can show multiple design options by creating the boxes and everything else but the one who will bring life to the designs is the one who is going to win their hearts. It goes for both the decision-makers as well as for the masses. Now, there are chances that you might be thinking that it will take more time, and creating simple boxes as is would be the right thing to do, right? Let us share it with you guys that if you need to make the right move, you have to show that you put in the effort that was needed to be put into creating what was expected of you.
Recommended: 80+ High Quality Packaging Mockups
With our free hand holding mock-up PSD file, you guys can not only bring the element of life to the designs, but you can also play and experiment with it however you would like to so that the designs are more fun instead of looking like something plain and boring, you know. The rest of the process will remain the same, of course. All the insights that you have or will get your hands on will help you work on the best designs that you have ever created such as what your audiences like to see when it comes to a certain product, what colors attract them the most, what fonts you should go for, what your competition (local and international) is doing to create their packaging designs, etc.
Recommended: 25+ High Quality Packaging Mockups
Here, we would like to add a couple of tips that will help you get done with things in style without having to worry about revisions and receiving feedback that you wouldn't really agree with. If you feel that the design space looks overcrowded, go for minimalism and only keep design elements that matter the most such as the logo, tagline, etc. Use less color so that the audience doesn't get distracted. Always make sure that your text is easy to read and understand as well. Don't go too fancy, keep that for your digital and social media designs. Lastly, there must be harmony in the designs as well as consistency so that you have one message to deliver.
Recommended: 60+ Most Interesting Creative Barcode Designs Ever for Inspiration
That is all for today, you guys! We hope that you enjoyed reading the blog and that you will also share it with your graphics designer friends and favorite colleagues too. Feel free to send in your suggestions, requests, and feedback and we will make sure to get back to all of them along with something more fun & exciting to work on – until then keep working on things that you love.
Free Hand Holding Product Box Mockup PSD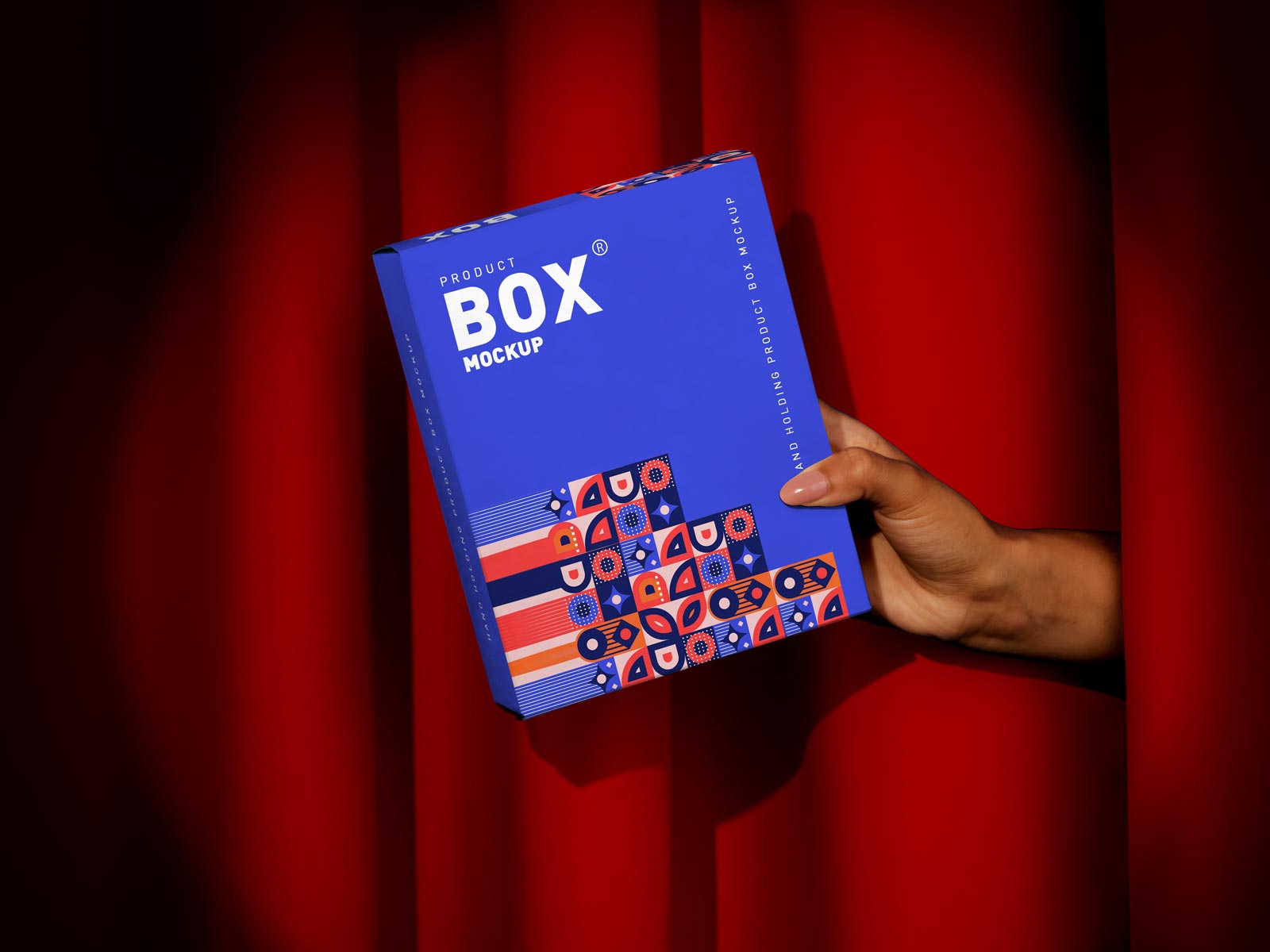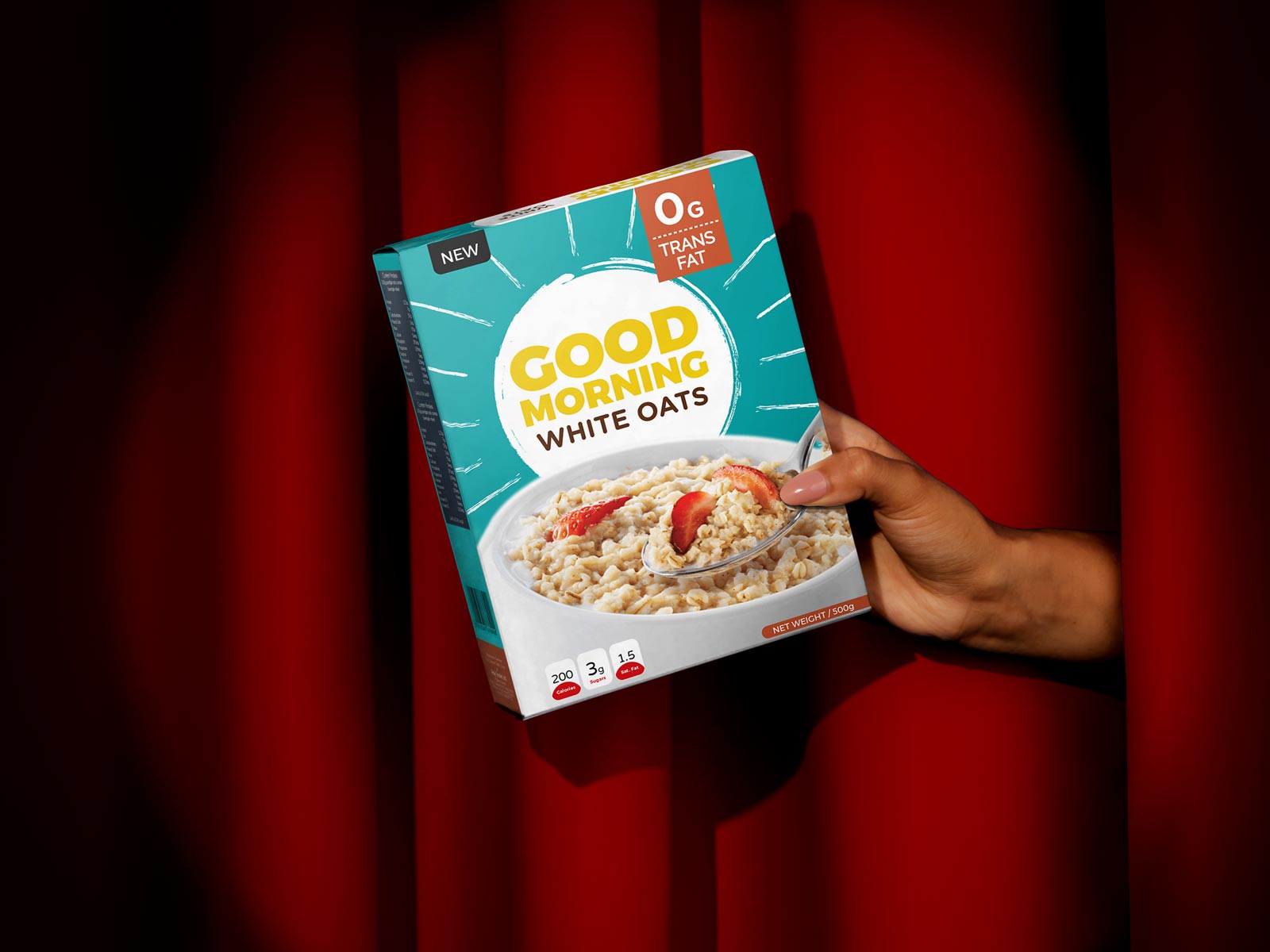 Available Format: Layered PSD with smart object insertion
License: Free for personal presentational use only
RAR File Includes: Box Mockup PSD
Note:
1. PSD Box Mockup is allowed for sharing online (A Must Linkback to this page)
2. Layers are hidden to decrease the size of file kindly unhide and place your design on red colored layer.
3. Say thanks if you like or share/tweet with your friends.
Download Product Box Mockup
Recommended: