Hi there everyone! We are back again with yet another amazing blog of ours which happens to be on one of our favorite themes, Halloween. And we can bet that you all are super excited for your kids that they will be able to try out these 10 free and simple printable Halloween pumpkin carving stencils & templates in 2022. So, let's dive right into it!
First things first, no matter what your themes are going to be for this year's Halloween party, we would like to encourage you guys to allow your kids and students as well to have fun with the pumpkins this year. Now, we do know that you are always trying to be super protective of them all the time, but if you can manage to get some help from other adults or staff members, you must go for a pumpkin carving or decorating activity for the kids. Along with many other things; you will have to be more careful with the kids but what we don't want to happen is them missing out on the real fun of Halloween.
Okay so, what are the things that you require or should have when it comes to carving or decorating the pumpkins? And can you get a couple of things done with the regular knife and scoops as well? Our answer to the first question would be that you will need to have a professional pumpkin carving kit that you can use and the kids can assist you during the process and we would always suggest you guys must invest in a thing like that but if you still do not want to spend money on a carving kit and want to use it on something else, then here are the things that you can get for yourself as well as for the kids:
Glitter
Craft felt
Pom poms
Puffy paint
Googly eyes
Craft feathers
Decorative flower pieces
Sharpie markers (preferably thick tip)
Scrapbook stickers (any theme that you or the kids like)
In addition to that, you will also have to get a duct tape, a pair of scissors or two, tissue paper (a lot of it, really), and get your hands on fabric scraps as well so that you have a variety of items to decorate your pumpkins with. We would also like to mention that now there are many different types of hairbands and sunglasses available in the market as well that you might want to check out to stylize the pumpkins in a fancier and fashionable way, you know. All these items are super safe to be used by the kids and if you are supervising them, then we can say that all of you are going to have a great time carving or decorating your pumpkins this year.
Recommended:
– – – – – – – – – – – – – – – – – – – – – – – – – – – – – – – –
400+ Free Printable Halloween Pumpkin Carving Stencils, Patterns, Designs, Templates, Faces & Ideas for UK, Canada, Australia, USA
Best Halloween Pumpkin Stencils Ever For the Year 2024, 2023, 2022, 2021, 2020, 2019, 2018, 2017, 2016, 2015, 2014, 2013, 2012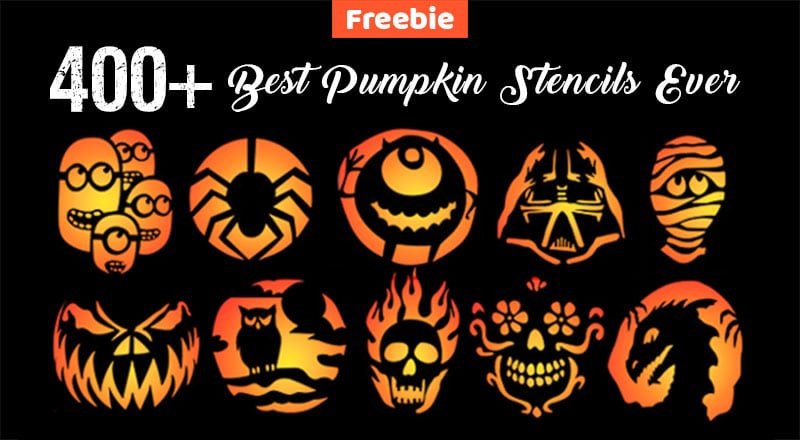 – – – – – – – – – – – – – – – – – – – – – – – – – – – – – – – –
If you are following our blog for some time, then you would know that we always share a variety of stuff that anyone and everyone can use as per their requirements, and through this blog of ours which features 10 free and simple printable Halloween pumpkin carving stencils & templates for 2022, we have again made sure to offer you and your kids multiple ideas and themes that you can go for this year's Halloween parties and more. Here, we would also like to mention that all the carving stencils that you are seeing here can also be used to paint the pumpkins and decorate them with pom-poms and glitter, etc.
There are chances that you would not want to spend a lot of time scooping out the pumpkins or that the kids are too young to do that, so improvise with whatever resources and ideas that you can in order to keep the pumpkin decorating thing fun. We have, purposefully not included stencils and templates that are too scary for the kids so that they can feel safe during the entire activity whether it is taking place at your house or at the school, etc. but while you are at it, maybe you can try and introduce your kids to a couple of classic characters that truly represent the Halloween spirit so they come in prepared and do not want to be miles away from whatever their siblings or peers are doing.
That is all for today from our end! We hope that you guys had a great time reading the blog and that you will not only follow the tips 7 tricks that we have shared here with your kids, siblings, students, etc. but that you will also share the blog with your family, friends, and favorite colleagues as well. If you have any suggestions or feedback, feel free to share them with us in the comments section and we will get back to it as soon as we can.
– – – – – – – – – – – – – – – – – – – – – – – – – – – – – – – – – – – – – – – – –
Don't miss out on these cool Halloween freebies:
– – – – – – – – – – – – – – – – – – – – – – – – – – – – – – – – – – – – – – – – –
10 Free Scary Halloween Pumpkin Carving Stencils & Printable Templates 2022 For Kids & Adults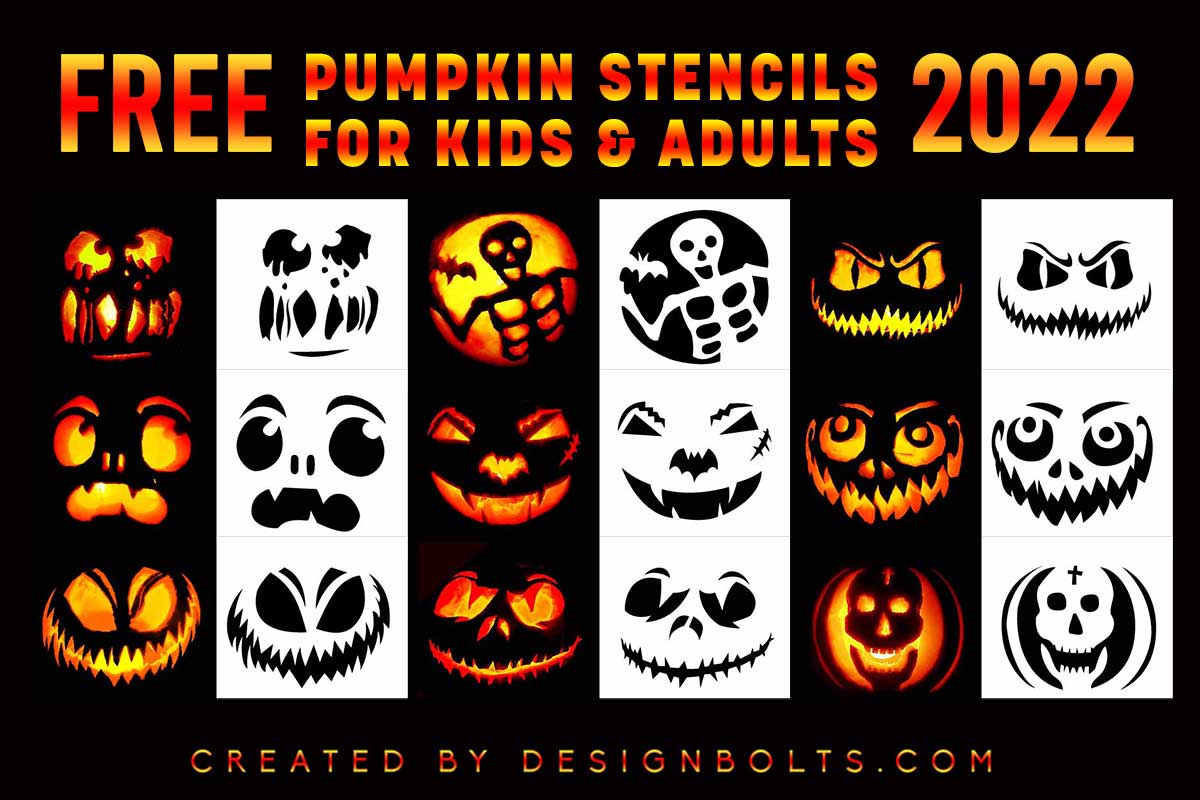 1. Free Spooky Pumpkin Carving Face 2022 For Adults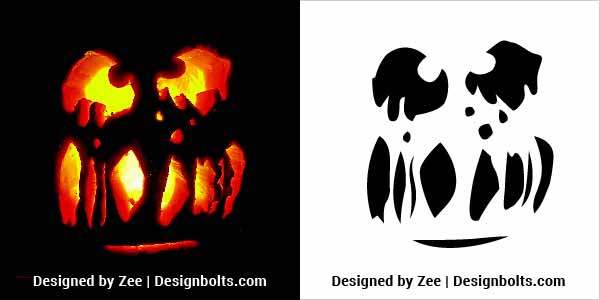 Download Stencil 1
2. Free Scary Pumpkin Carving Stencil 2022 For Kids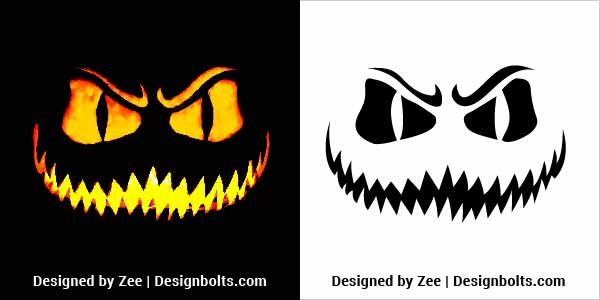 Download Stencil 2
3. Free Traditional Pumpkin Carving Stencil 2022 For Kids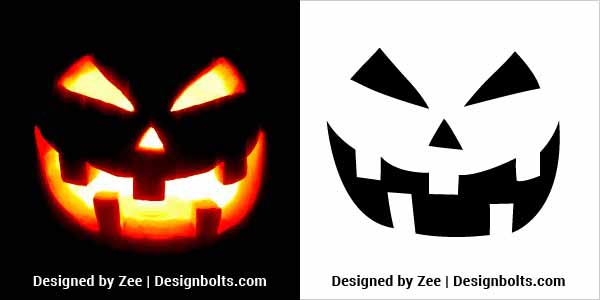 Download Stencil 3
4. Free Scary Pumpkin Stencil 2022 For Kids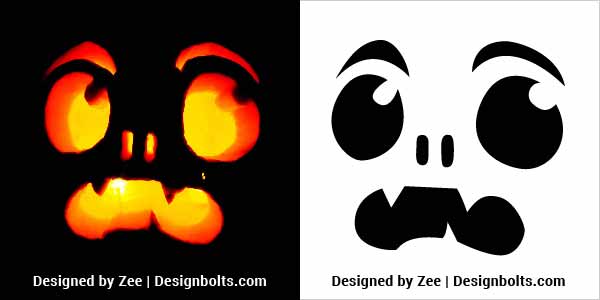 Download Stencil 4
5. Free Scary Bat Pumpkin Stencil 2022 For Kids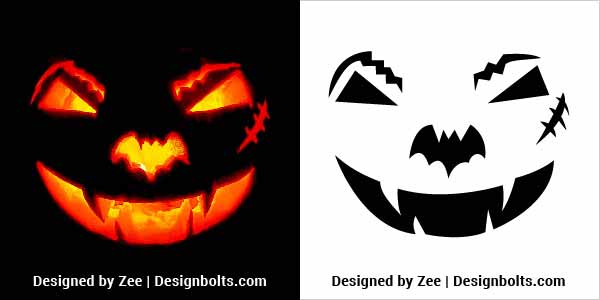 Download Stencil 5
6. Free Scary Pumpkin Face 2022 For Kids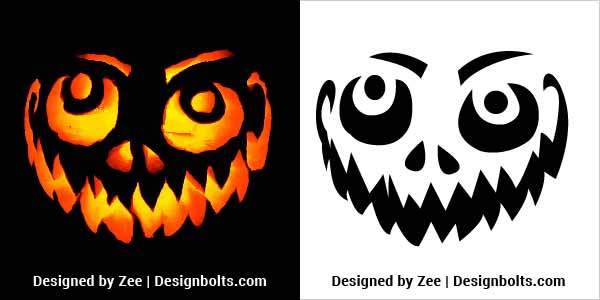 Download Stencil 6
7. Free Scariest Pumpkin Stencil 2022 For Kids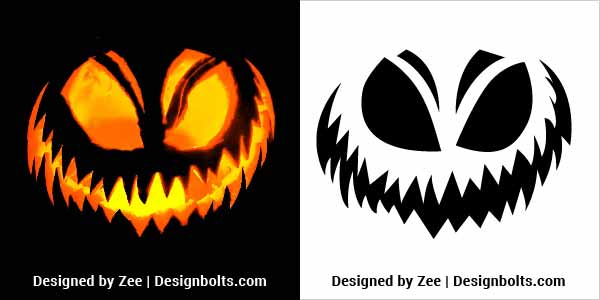 Download Stencil 7
8. Free Jackolantern Stencil 2022 For Kids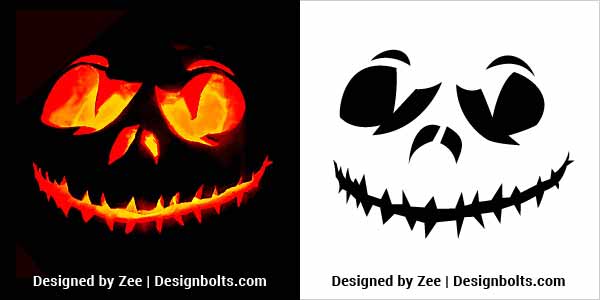 Download Stencil 8
9. Free Skull Pumpkin Stencil 2022 For Adults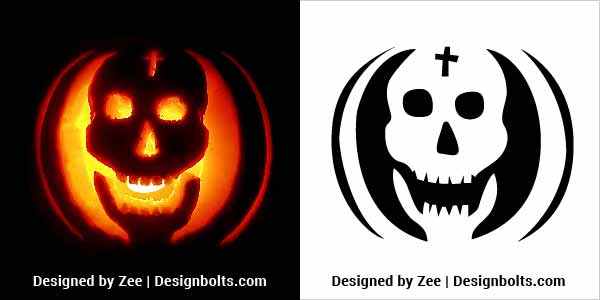 Download Stencil 9
10. Free Skeleton Pumpkin Printable Stencil 2022 For Adults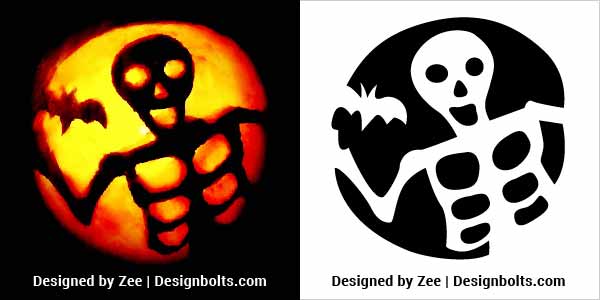 Download Stencil 10
Latest Halloween Pumpkin Carving Stencils 2022, 2021, 2020, 2019, 2018, 2017, 2016, 2015, 2014, 2013, 2012 to Carve: