Hi there friends! We hope that you not only had a great time reading our previous blog but that you just cannot wait to read what we are about to share in our today's blog, but before we do that, we would like to thank you all for your overwhelming support as well as for also sharing our blogs with the people that care for and work with. We hope to receive more of your love & support in the future too.
We are sure that you guys would have an idea about coconut oil and how it can be consumed in multiple ways but for those who don't know about it; we are here to share the information with you guys that coconut oil is edible and can be used for both cooking and applying on the skin, hair, etc. but there is more to it for example; coconut oil also has nutrients to offer that are really good for the health too which not only improve the metabolism, but they also help in improving your cognitive functions as well. Sounds like an ultimate great thing so far, right?
We would also like to share that coconut oil can also be used for cooking and frying as well but to try that out, you must know that it can be an acquired taste and might take some time to make peace with your taste buds. Okay so, now that we know that coconut oil is really good for many things, it is time for us to share everything that you need to know about our coconut oil jar mock-up PSD file.
As you can see that the jar is nice and small and is aesthetically pleasing as well, you will have your space to create designs as per your creative brief or requirements. We can bet that you have many ideas to incorporate into this project of working on coconut oil jar but there are a couple of things that we would like to share as tips so that you can follow them and make informed decisions.
Recommended: 30+ Premium Quality Product Mockups
For the front side of the label, show your logo design and a supporting tag line nicely but also leave some white space so that the branding is not only visible but it also looks meaningful as well. We would also suggest you go for an image or vector as well to support the overall look and feel of the design. The best thing about most coconut oil producers is that they make sure that the oil that they will be selling in the market is not processed and that it goes to the people in its purest form so, you have the back of the label design for you to write a quick recipe for the audiences, or share a beauty tip with them that they can make the most of by using the coconut oil.
It is totally up to you to get the lids in other colors other than the gold one, but we personally feel that it is the one that sits well with the jar. But if you are feeling fancy, then, of course, explore your options and see what will work best for the brand image, and then go for it. Lastly, as far as the label is concerned, you might want to go for a full label design or maybe a sticker too but you need to make sure that you go for a protective film for the packaging as the content inside the jar is greasy and it will mess up the label design with big ugly spots.
This happens to be our favorite part of the blog because we get to encourage all of you to create mock-ups – even if they are not too many, you must at least create 2 to 3 variations along with rationales so that your team lead as well as your clients, etc. know that you not out in an effort to create what you created but to also have a variety of designs which will also save you from going back and forth on one brief and its deliverables. It might take some of your time, but trust us when we say this: it will be worth your time, effort, and energy as these are the things that motivate the assigned teams to keep creating better stuff that they have created in the past.
And that is all for today from our end! We hope that you guys enjoyed reading the blog and that you will also pass it on to your favorite colleagues. Before we conclude the blog, we would love to encourage you guys to share your feedback and requests with us so that we can work on them and can get back with that and more super soon.
– – – – – – – – – – – – – – – – – – – – – – – – – – – –
More Awesome Free Mockups:
– – – – – – – – – – – – – – – – – – – – – – – – – – – –
Free Coconut Oil Jar Mockup PSD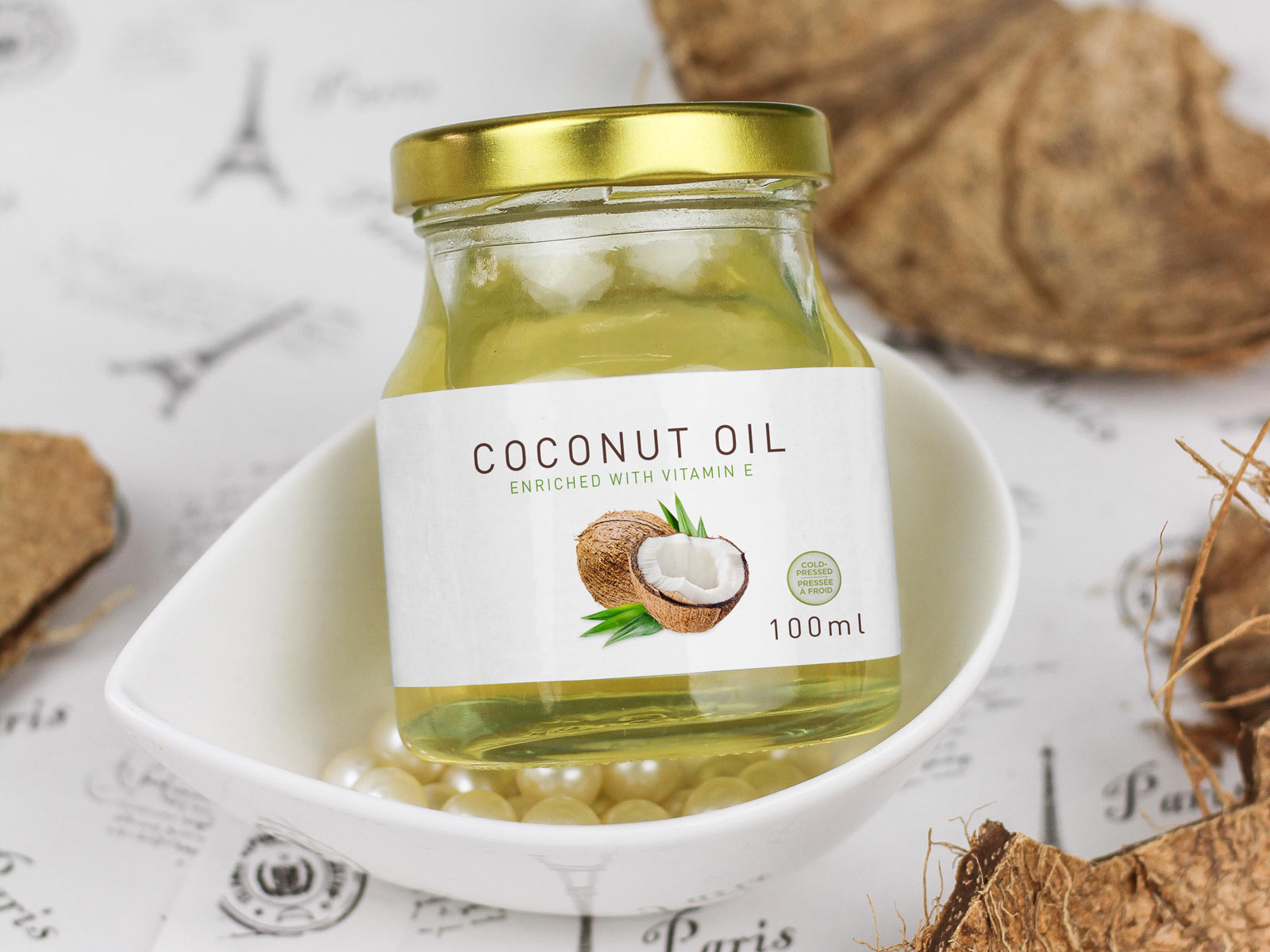 Available Format: Layered PSD with smart object insertion
License: Free for personal and commercial use
Zip File Includes: Coconut Oil Jar Mockup
Note:
1. PSD Mockup is allowed for sharing online (A Must Linkback to this page)
2. Say thanks if you like or share/tweet with your friends. That means a lot to me.
3. And don't forget to subscribe to receive for more high quality premium freebies & awesome articles only.
Download Jar Mockup
More Latest Free Bottle Mockups: