Hello there everybody! We hope that you all had a great time reading our previous blog and that you are very excited to read what we are about to share today because we can bet that this blog will act as a break from the regular content that we happen to share here. But before we start talking about the surprising first products of 10 very famous brands, we would like to take this moment to thank you all for your overwhelming response on our previous blogs and for also sharing them with the people that you love and care for. Your support and love mean a lot to us and we hope to receive them in the future too.
Recommended: 50+ Best Old vs New Logo ReDesigns from Famous Brands & Companies
In the business industry, many businesses need to make that one product that will make them the preferred brands in their respective categories but it is also very important to know and understand the fact that not everyone is lucky in doing that at least for the first time which means that many businesses and brands that you happen to purchase your favorite items from, used to make something else that you might not know about (until today) and that's why we decided to share a list of surprising first products of 10 famous brands. Let's get to know them all!
Samsung – Dried Fish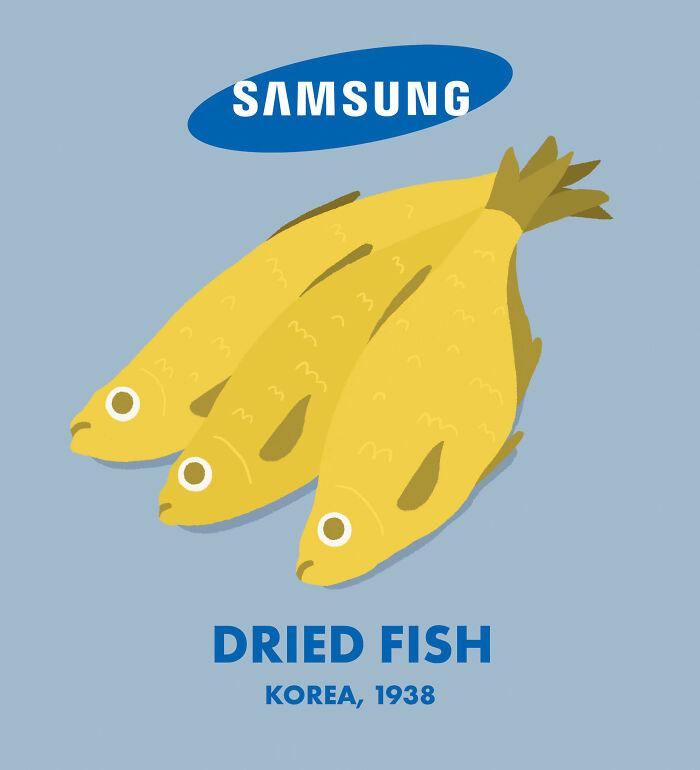 We all know Samsung and how their smart devices and gadgets have taken over the world by making sure that their customers can enjoy all things smart even if they don't have the budget to spend on Apple products or that fact that they like to use Android more than other operating systems that are now available in the market. But what if we told you guys that before Samsung made and sold your personal favorite devices, they had dried fish to sell along with other grocery items? After the Korean War, Samsung had to rework the product(s) and then they started selling their televisions in 1970.
Lego – Wooden Pull Along Toys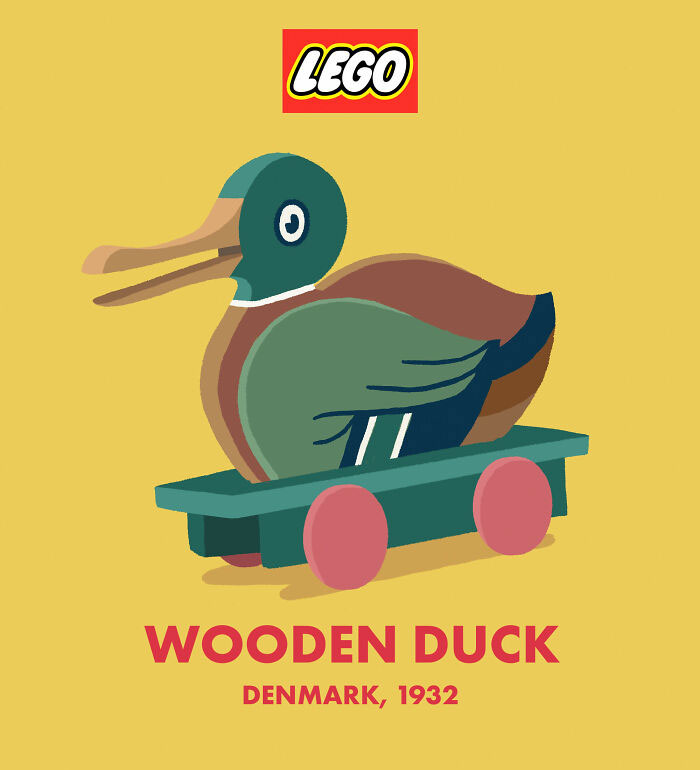 Before Lego formally started making and selling the tiny block-based creations, their founder Ole Kirk used to make wooden pull-along toys by personally carving them during whatever time that he could find after his full-time job. His love for creating interesting wooden pull-along toys tells us that the company always believed in giving an excellent playing experience to the kids which we can all see happening today as well.
Colgate – Hand Soap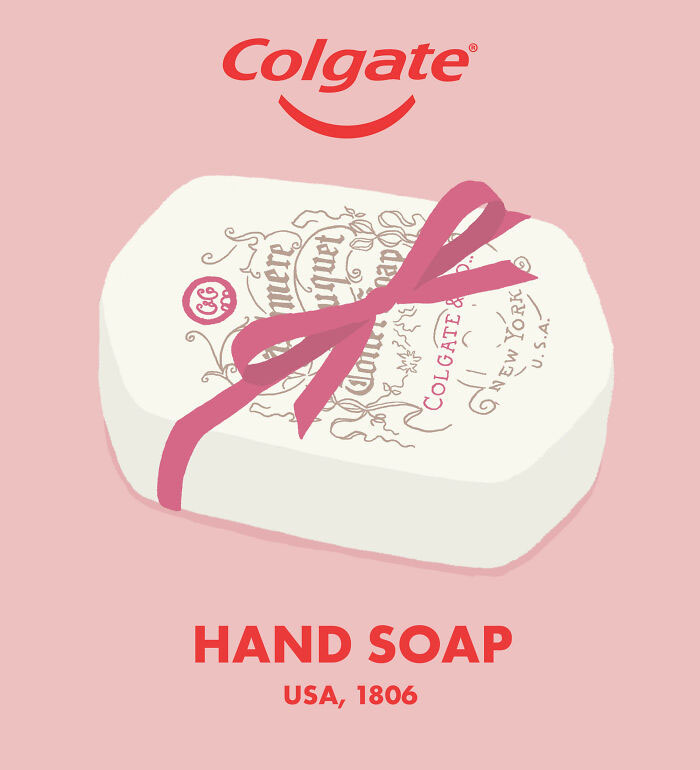 Many of us know Colgate because of the kinds of toothpaste that they happen to sell and we would also like to mention that they work great too but how many of you knew that Colgate used to make toiletries for their customers, especially hand soap? Well, that's true that Colgate is globally famous for keeping the teeth clean but before they did that, they were more into making soaps and other sorts of toiletries.
Nokia – Toilet Roll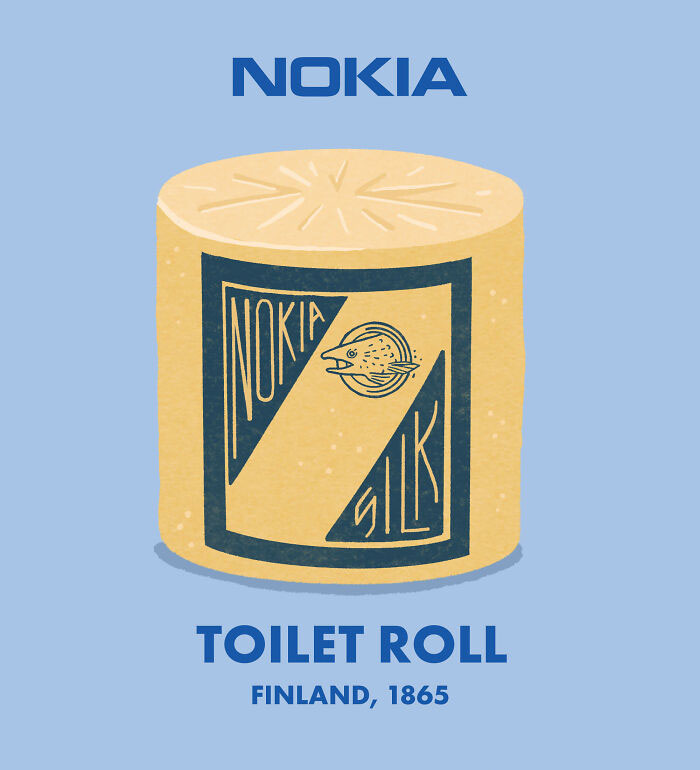 We feel that we will be sharing a couple of things that might shock you, for real because Nokia and toilet roll, who would have thought, right? Although, Nokia's phone took over the world with everything conventional that they could offer in the 90s but it is a fact that the company is not only producing car radios, tires, and respirators but also began its operations when the pulp mill was set up that would sell toilet rolls back in 1860.
Nintendo – Playing Cards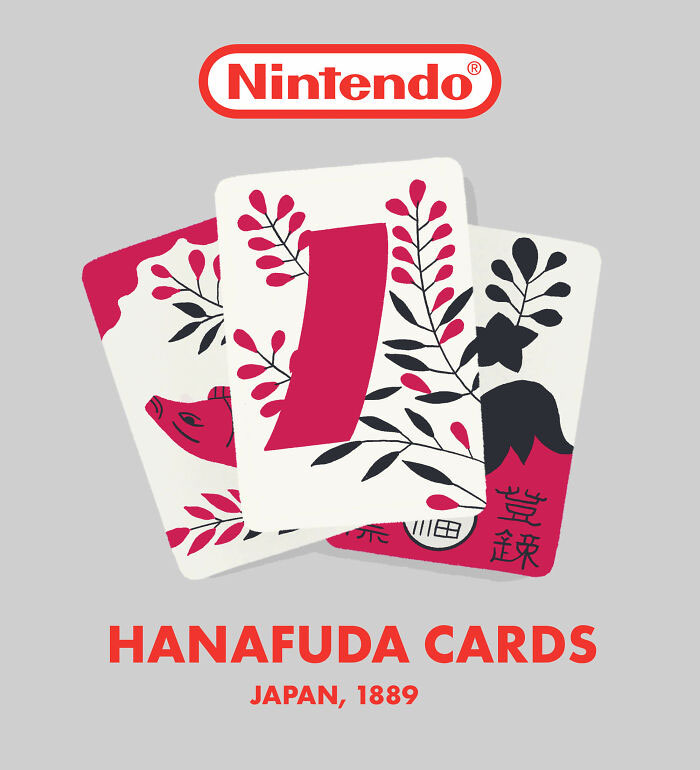 Nintendo is famous for video games and other gaming consoles but they have come a long way because the company started off by making and selling Hanafuda playing cards, these cards can be used for playing a number of games and keep everyone entertained too. We love the fact that they progressed from paper playing cards to making world-class video games later on.
Sony – Rice Cooker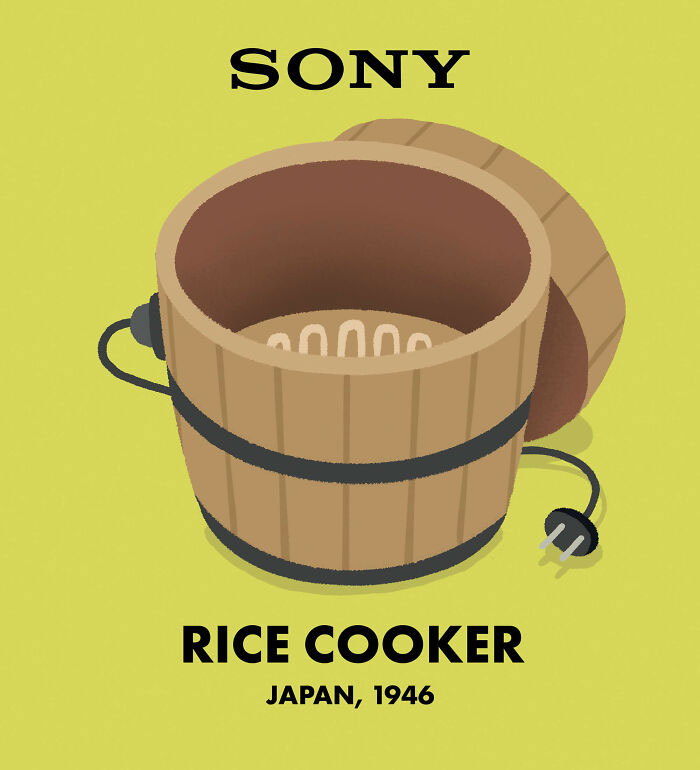 The first-ever product that Sony made for their customers was an electric rice cooker that was basically made to help the staff members cook huge quantities of rice that they would receive as gifts and the founder Masaru Ibuka wanted to make their life a little easier. Although, the product was a fail and never made it to the market as well but they kept innovating and now the Sony we know today is so much smarter than it first started.
Toyota – Weaving Loom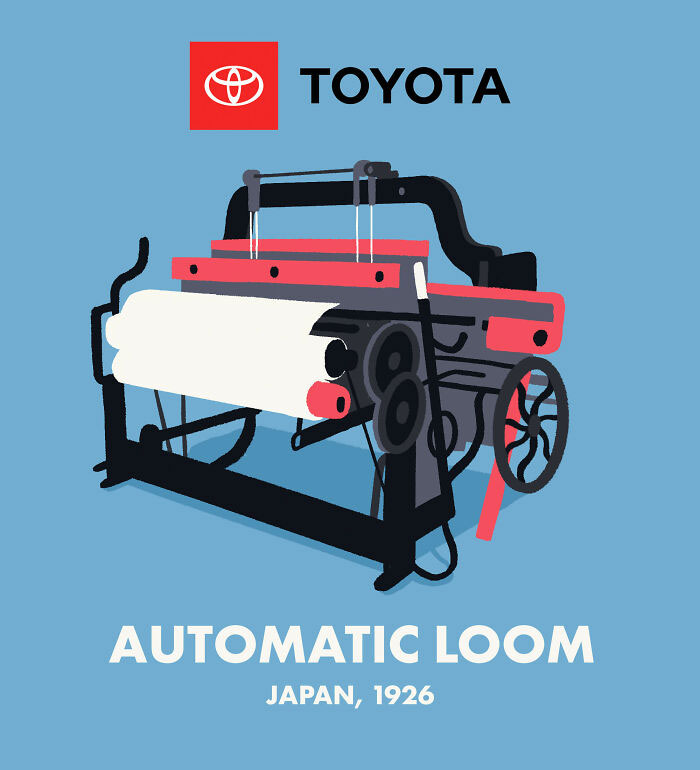 Toyota's first product was an automatic weaving loom that they made in 1926 before they made their first car under Toyota Motors but it is noteworthy to mention here that even their weaving loom was one of the most advanced looms that were available in the market at that time.
Apple – Blue Box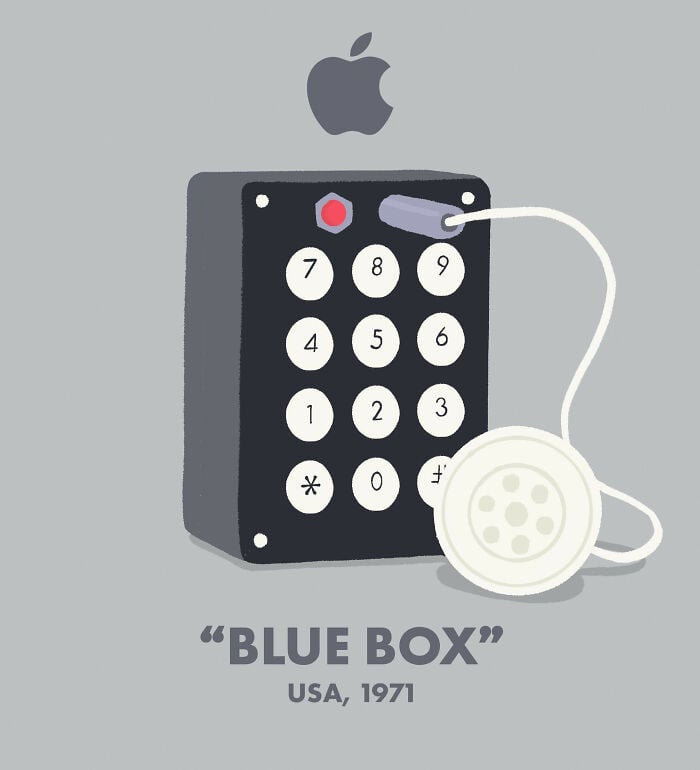 We all have used or still use one of the Apple products and we won't be lying if we say that it is all worth the money and the hype that is there but we would like to share this with you guys that Apple's first-ever product was a Blue Box that was made by Steve Jobs and Steve Wozniak to make long-distance phone calls for free. The product was so good that it was said that without it, there would not have been an Apple.
Hoover – Tack for Horses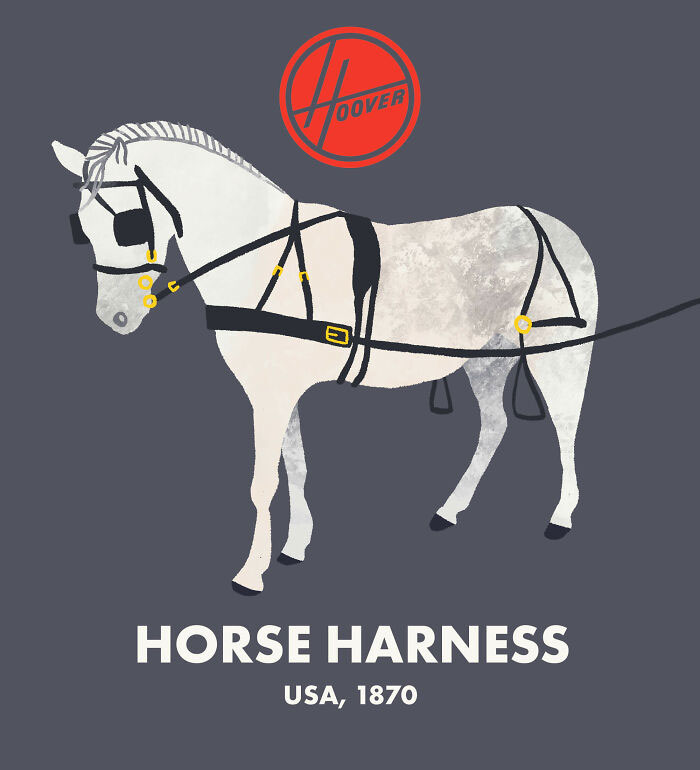 Before Hoover's electric suction sweeper made it to the market, the company used to make and sell saddles, bridles, and harnesses for horses using high-quality leather but with the passage of time, the owner decided to change the business model and started making suction sweepers.
Hasbro – Fabric Offcuts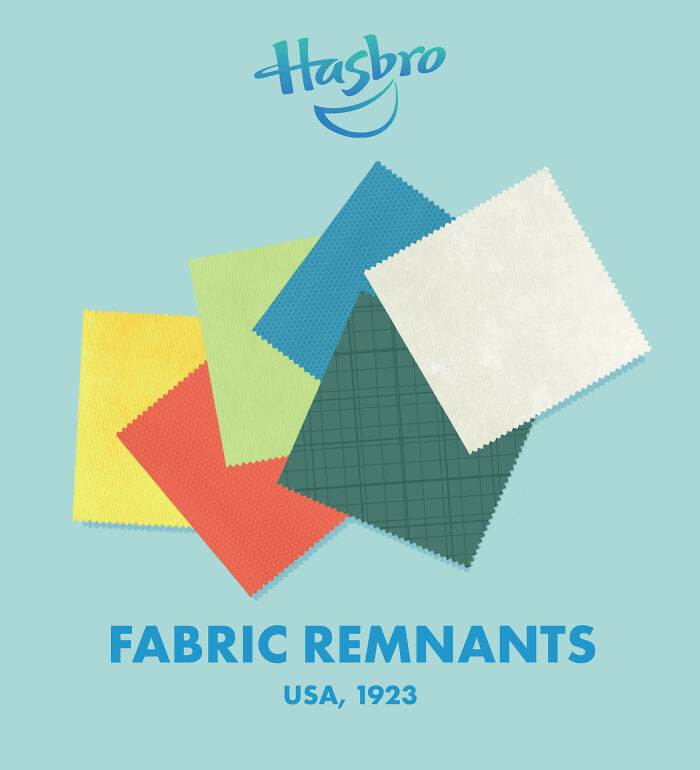 Hasbro has come a long way like other brands in the market because at first, they were focused on textiles and fabrics before they started their business as toy makers. And it is interesting to know that they gradually shifted the business model from making the most of the fabric offcuts to making and selling toys in the market.
That's all for today! We hope that you liked reading the blog and that you will also share it with your friends and family members as well to make them know about the history of everyone's favorite brands.
Credit: aspire-doors.co.uk
Recommended: