Hi there everyone! We hope that you guys not only enjoyed reading our previous blog but that you are super psyched to see what Apple has to offer in the month of June which we are about to share with all of you, but before we do that, we would like to thank you guys for your support and feedback that you share with us as it motivates us to keep creating what we love to create.
As you all know that Apple is all about making unique things happen. They do it in a way that the world welcomes their innovative ideas and also spends the money on whatever they like the most when it comes to purchasing the new products. Still, this time, it is a little different as reports say that Apple has planned to launch Pride Edition bands for their Apple Watch to celebrate the LGBTQ+ community as well as the quality movement. And here is what is expected: 2022's Pride Edition Sport Loop has a color gradient with the word "pride" woven directly into the band itself and Apple is also planning to launch a new Shot on iPhone pride campaign that will capture the essence of all the artists and other famous figures within the global LGBTQ+ community. This campaign idea is going to go live on Instagram.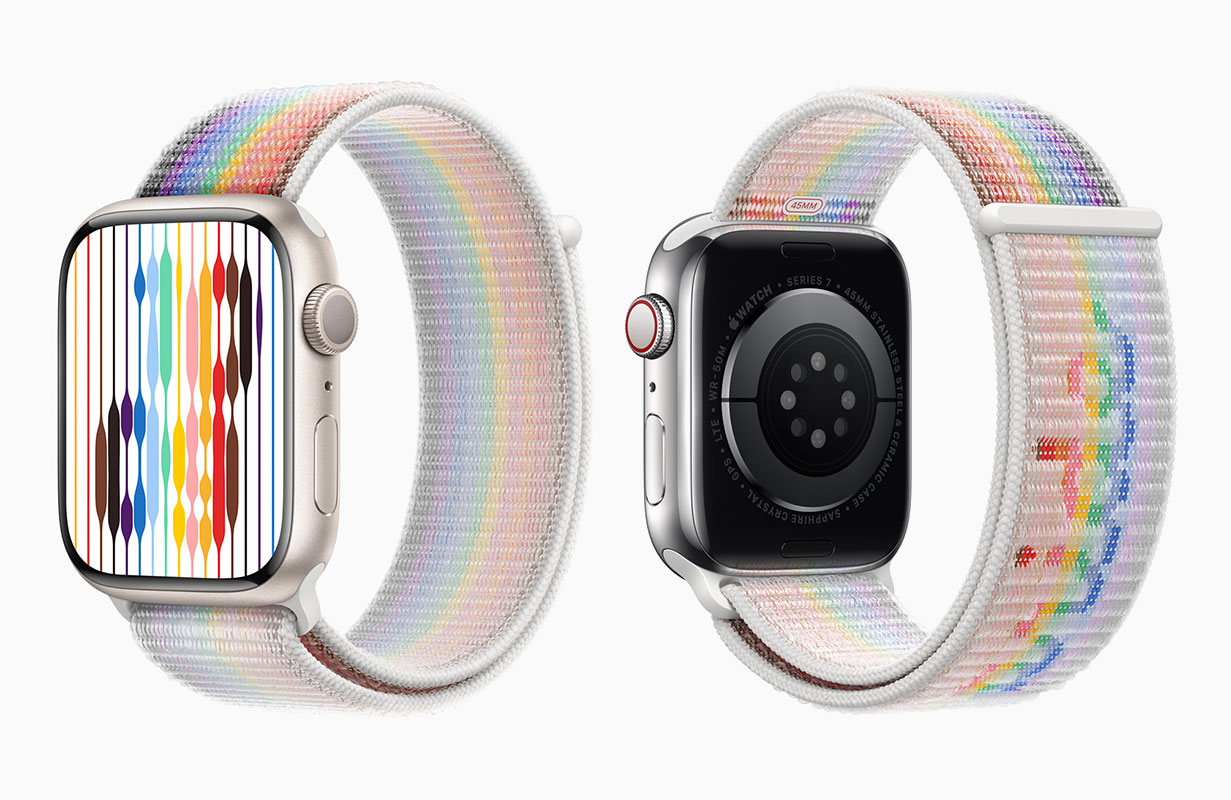 Apple is known to support the LGBTQ+ community around the globe and they make sure to take necessary steps that they can take to include the people in whatever ways they can and during the month of June 2022, they decided to go one step forward and launch the bands that will fully support their community. As far as the Apple Watch Pride Edition bands are concerned, it all started when the members and the allies of the LGBTQ+ community at Apple decided to create something for the community at large, and working on the bands was their way of contributing toward the cause.
The Pride Edition Sport Loop reveals the word 'pride' in the band in a cursive style that was inspired by the original 'hello' greeting which was first displayed on the Mackintosh in 1984. This style gives a three-dimensional look to the word making it more impressive to look at. All of this could be possible when Apple decided to creatively use a new technique of removing several of the double-layer nylon woven textile loops on the band to reveal the word.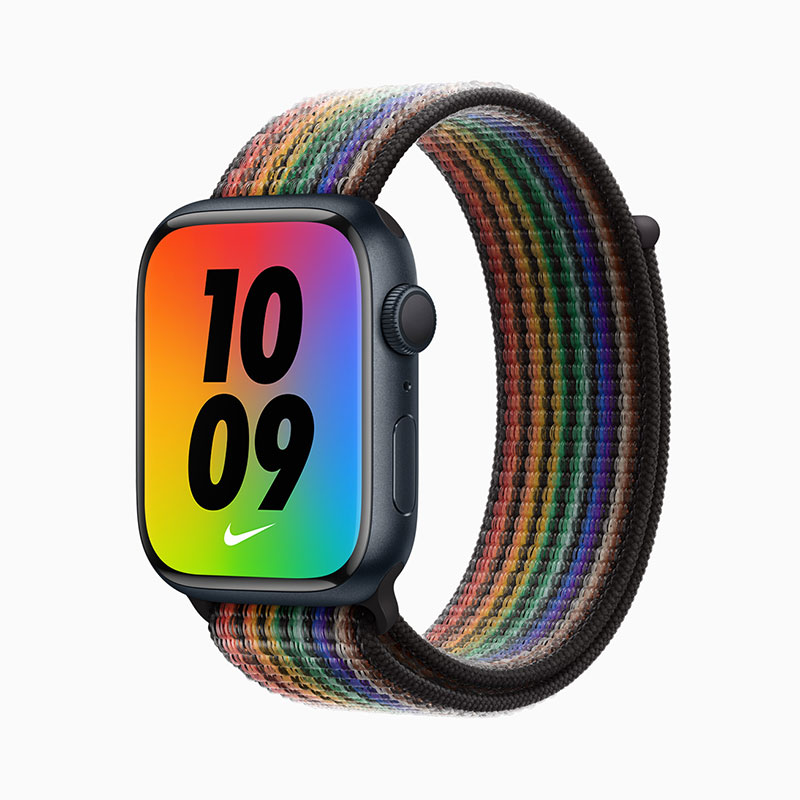 We feel that it is important for us to mention here that all the colors that have been used to create the band portray one thing or the other covering the transgender community, the gender non-comforting community, the Black and Latinx communities as well as the people that are living with or have passed away from HIV/AIDS. So, it is safe to say that the idea represents more themes that we know of by taking colors from the flags that are used by the community members who are not only rightfully asking for their rights but also want to make this world a safer space for everyone too.
There is also a Pride Edition Nike Sport Loop that celebrated the people and communities that are working day and night to expand sport for the future generations as well as to inspire others to be true to themselves as per the theme of the Sport Loop itself in collaboration with Nike's Be True collection which is also a broader commitment made by Nike to not only advocate for the LGBTQ+ community but also recognizes and inspires them and makes efforts for their education as well.
Here is some more information on The Pride Edition Sport Loop and Pride Edition Nike Sport Loop for you guys so that if you are planning to get one for yourself or for someone you love, you can know and then make an informed decision regarding it:
The loops are available for $49 (US).
The new Pride Edition bands can be directly purchased from apple.com as well as in the Apple Store app, and are also available at Apple Store locations from May 26. The Pride Edition Nike Sport Loop is also available at nike.com.
Both the Pride Edition Sport Loop and the Pride Edition Nike Sport Loop are compatible with any Apple Watch.
That is all for today, you guys! We hope that you enjoyed reading the blog and that you will also share your feedback with us in the comments below. Feel free to share the blog with your friends, family members, and favorite colleagues as well. Also, if you guys have any special requests to share, then send them our way too and we will get back with them and more in our upcoming blogs super soon.
Recommended: