Hi there everyone! We hope that you are all well and that our blogs are helping you with your personal and commercial projects along with educating you on things that you needed information for. In our today's blog, we are going to be talking about all the things that you need to know if you are planning to buy the MacBook Air in 2022 but before we do that, allow us to take a moment and thank you for your overwhelming support and constructive feedback that you share with us as your suggestions, etc. motivate us to keep creating things that we love to create.
If you are one of those people who spend ample time getting to know the products that they wish to purchase, then we can bet that you will also have a question: Is MacBook Air worth buying? And we are here to tell you that it sure is but keep reading the blog because we will share why it is worth buying.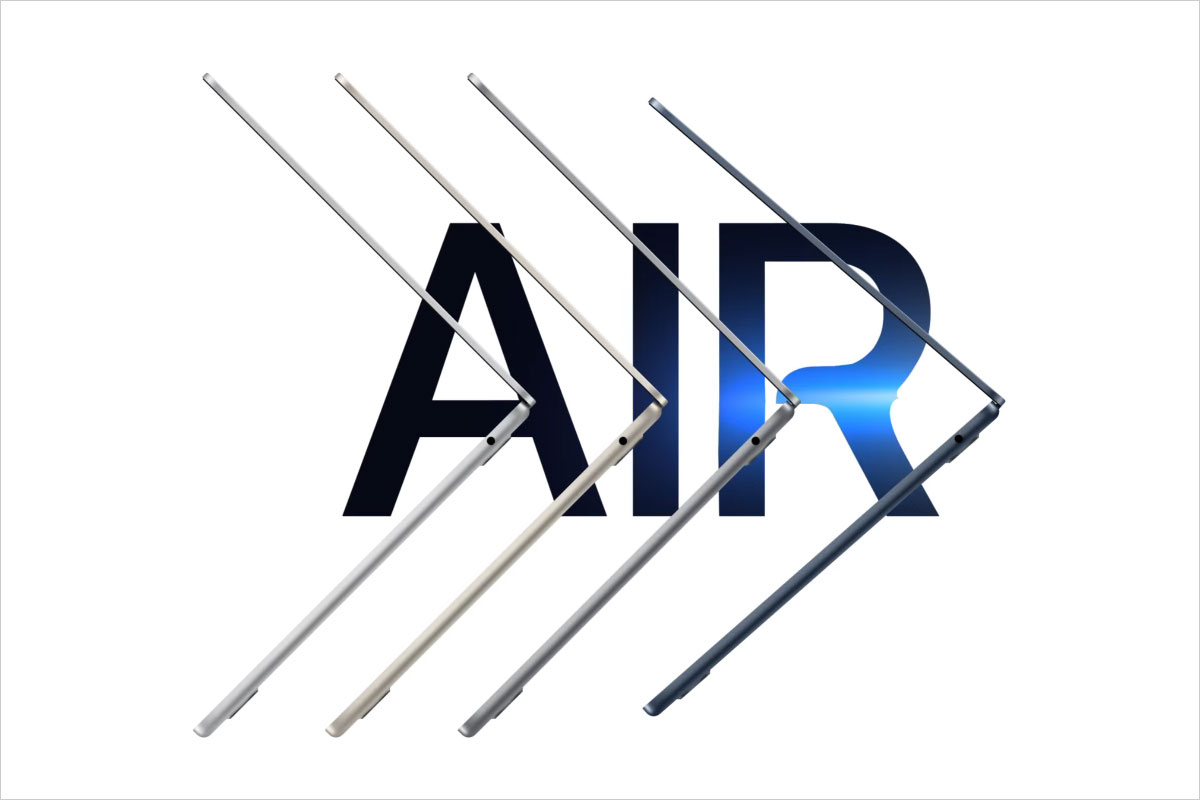 First things first; the MacBook Air 2022 offers an all-new design and is supercharged by the M2 Chip that will take you to the world of fantasies where you can enjoy working or living your life outside of work. The device offers up to 18 hours of battery life and a big, beautiful Liquid Retina display. The MacBook Air has been redesigned around the next-generation M2 chip and offers exceptional speed and power efficiency within its durable all-aluminum enclosure. It is ultrafast, and it is ultraportable and super thin (0.44" to be exact) and weighs at 2.7 pounds.  All of that will allow you to work or have fun anytime from literally anywhere.
The MacBook comes in 4 oh so amazing finishes; Silver, Starlight, Space Gray and Midnight along with the matching MagSafe charging cables. Oh, and what if we told you that the MacBook Air doesn't have a fan? Thanks to the smart and efficient M2 Chip for that and more as the device will start and work without making any noise. Another very amazing thing that you all must know about MacBook Air is that it features 100 percent recycled aluminum in its compact enclosure – meaning that Apple is not only making devices that are built to last but they are also putting the earth first too.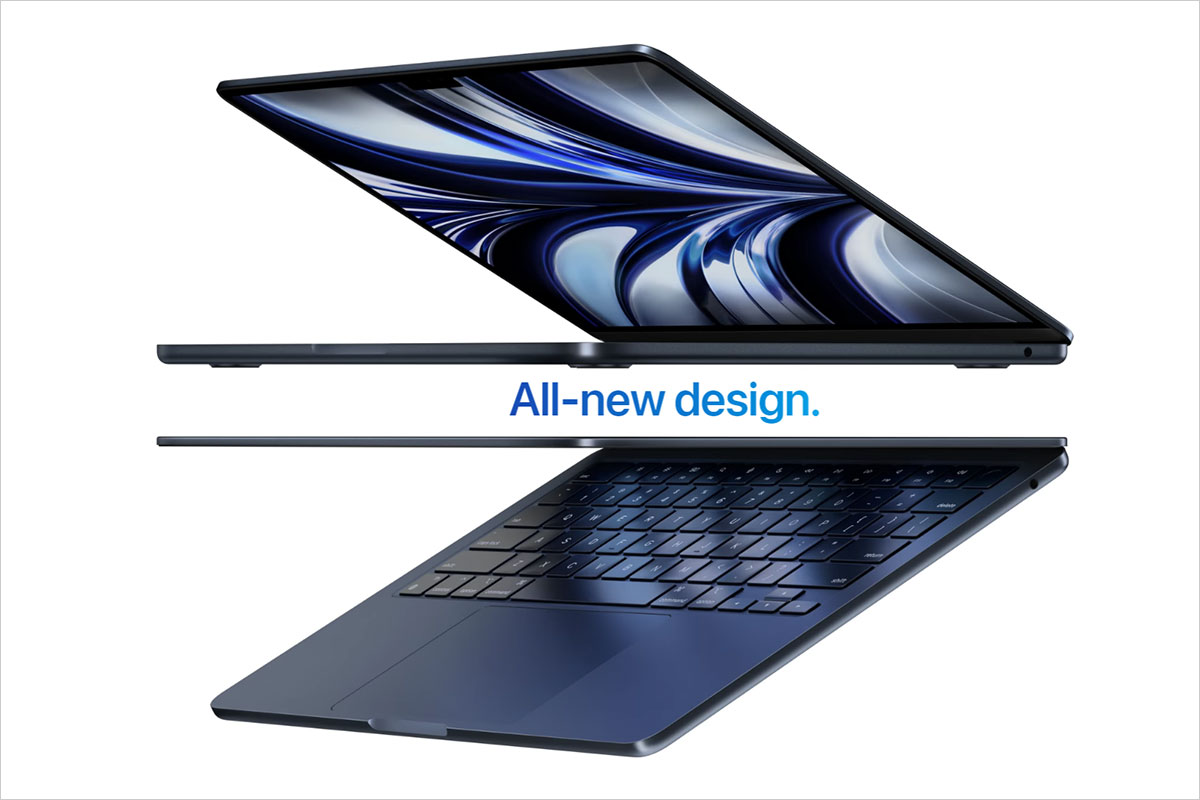 Now, let's talk about what you can do with your MacBook Air! Almost all of us are living a fast paced life which means that we tend to behave as if we don't have the time. And maybe we don't have it, you know and we want to get done and over with everything in like seconds so, it is important for people like us to have access to such smart devices that won't take too much of our time and can also get things done instantly. But what is it that you can do instantly while you use MacBook Air, you ask? Allow us to share that you can do these and more: video editing [faster performance than Intel-based MacBook Air (15 times) and Macbook Air with M1 Chip (1.4 times)], photo editing including photo stitching, image upscaling, etc., gaming, and with over 10,000 apps and plug-ins, you can do a lot more than you could ever imagine without having to worry about the machine lagging or slowing down when you are creating a pitch presentation or when you are gaming with your best friends.
In addition to that, we would also like you all to know that you can even make and receive iPhone calls on your MacBook Pro as well so, it is literally like having access to all things Apple that you own and use them too without having to leave your comfort zone and wasting your energy and time for that matter too. You can also use your iPad as the second display if you feel like being more focused on the task that you are working on too and you will have the experience of a lifetime every single time. The camera is sharp so is the audio that will make your communication with the world clearer and your fun time more audible. And we can bet that you are super excited to get your hands on your MacBook Air now. 😉
That is all for today, you guys! We hope that you had a great time reading the blog and that you will also share it with your friends, family members and colleagues as well who are planning to upgrade their MacBook and could use the guidance, you know. Also, feel free to let us know how you liked reading the blog in the comments section and while you are at it, do share your requests too so that we can work on them and get back as soon as we can.
Recommended: