Hi there friends! We hope that you all had a great time reading the previous blogs and that you are super excited to read what we are about to share today but of course before we do that, we would like to thank each one of you for your overwhelming response and for also making sure that you share our amazing ideas, creative strategies and more with the people you love and work with. Your support and feedback mean a lot to us and we hope to keep receiving them in the future as well.
As you have already read the title of our today's blog, we would like to start talking about it right away as we are sure that you must be working on a couple of design projects these days and we could all use guidance and inspiration to make sure that whatever we have created is more than perfect and effective too. Our free medicated cream tube mock-up PSD file is highly editable and it will allow you to incorporate your ideas into making a couple of brilliant design campaigns and products so, let us get started!
The cosmetic industries all around the world are working on many different product lines and formulas to facilitate their customers in one way or the other. But the best of the brands are only those that are here to change the narrative of fair skin, of accepting the concept of ageing; that it is a natural process and that no one should be spending hundreds and thousands of dollars to look younger than who they are in fact, they should be super confident in their own skin.
And quite frankly speaking, the brands that are actively working on being better when it comes to allowing anyone and everyone to be themselves instead of pushing them to buy the products that are not only expensive but quite harmful too will be the brands that are going to stay and the rest of them will become history. Because the audiences are learning and unlearning and relearning so much that it has become important to cater to their needs & demands. So, while you or the people that you are working with are planning to launch a new product line or want to revamp a thing or two, we would like to suggest you make sure that whatever you are about to place in the market is not harmful to anyone, wasn't tested on animals either and that it does not disrupt the natural processes of a human body too.
Now, allow us to share how you can make the most of our free-medicated cream tube mock-up PSD file. First things first; whenever you are selling a product that is considered a beauty product or even a medicated one, you need to ensure that it looks attractive and that the packaging is user-friendly as well. Because otherwise, there are chances that the customers might not feel the need to check out the product nor would they want to try it. Always remember that your packaging is the first thing your potential customers see, so make it worth their while so much so that they want to purchase it right there and then.
In addition to that, you must know that no matter how big or small you are as a brand, you must ensure that the tubes or any other containers that you are using for your products provide safety to the contents because neither you nor your customers would want to spend money on something that can leak due to external factors and while going for something fancy, you must also consider the durability of the containers as well. As you can see, we chose a solid color for the medicated cream tube to create the mock-up PSD file and paired it with black color for the text, etc. even the name of the brand. You are free to choose any color that you think will complement your product as well as is in line with the branding of the business as well.
For the cap of the tube, we suggest you go for solid colors such as black or silver – whichever will look great as a combination color and we are sure that you will end up with mock-up designs that you will be proud of.
That is all for today, guys! We hope that you not only liked reading the blog but will also share it with your graphic designer friends and favorite colleagues. Feel free to share your feedback with us in the comments section and know that we would love to know if you have any requests to make too. We will see you all next time with something more exciting and fun to read and work on in our upcoming blogs until then keep creating magical designs.
Free Medicated / Cosmetic Cream Tube Mockup PSD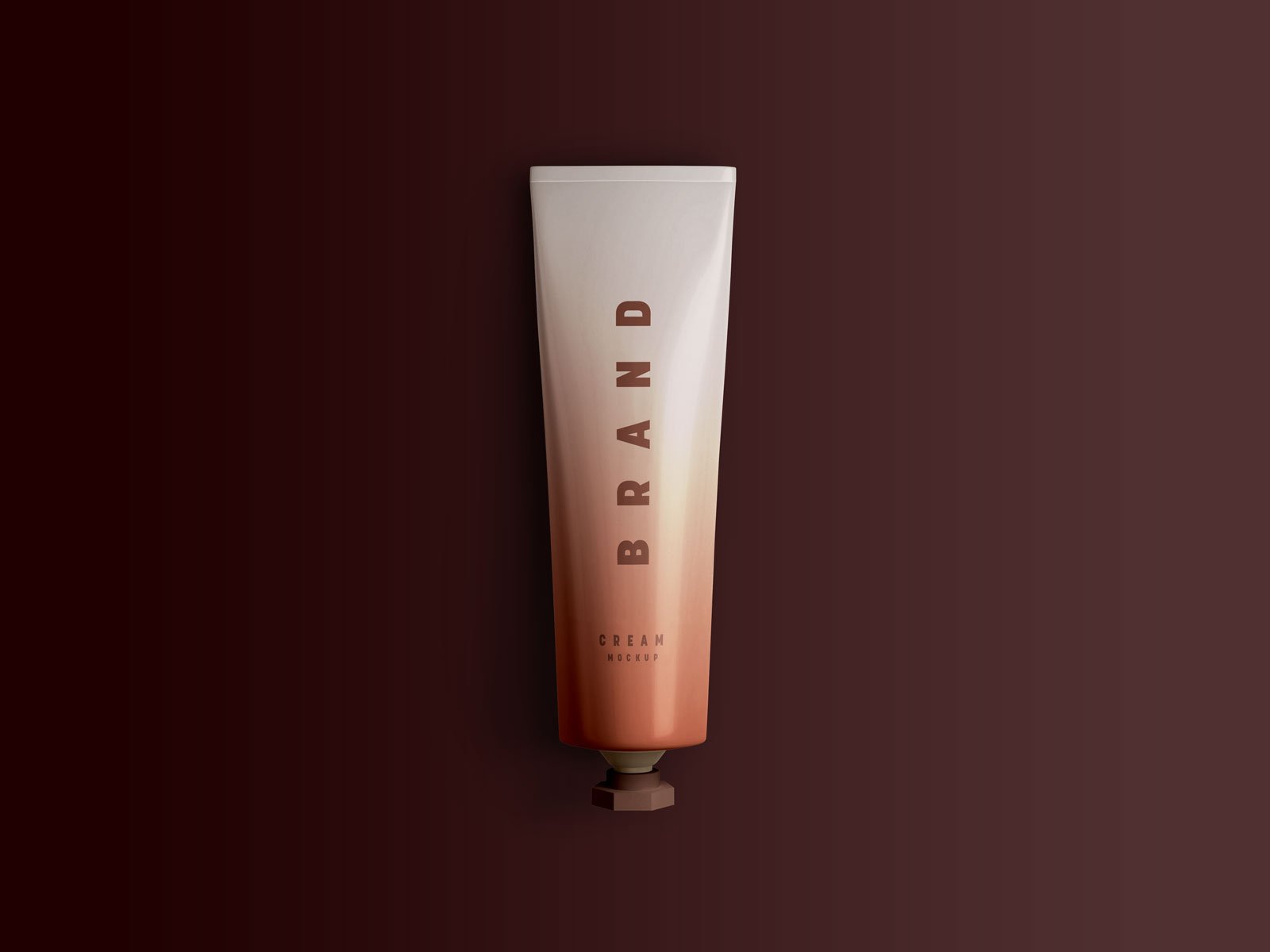 Available Format: Layered PSD with smart object insertion
License: Free for personal presentational use only
RAR File Includes: Cream Tube Mockup PSD
Note:
1. PSD Tube Mockup is allowed for sharing online (A Must Linkback to this page)
2. Layers are hidden to decrease the size of file kindly unhide and place your design on red colored layer.
3. Say thanks if you like or share/tweet with your friends.
Download Cream Tube Mockup
Recommended: