Hi, there friends! How are you all doing? We hope that both your work life and life, in general, are treating you well and that you are working on a couple of amazing designs by making the most of our free coffee mug mock-up PSD files. For our today's blog, we are all set to share everything that you need to know to start working on this newly created free coffee mug mock-up PSD file but before we do that, we would like to take this moment to thank you for your overwhelming response on our previous blogs and for also sharing them with the people that you love and care for.
Regardless of the fact who loves coffee and who doesn't, it's always a great idea to have your cold and hot drinks in containers that make you happy and the reason why we wanted to share our free coffee mug mock-up PSD file with you was to help you up your mug game for your big and small businesses or even suggest new designs to be added to your office's mug collection, etc. as well. Since there are so many things that you can do once you know how to play around with the colors and other design elements along with your very creative ideas, we are going to be suggesting a couple of ways for which you can utilize our free coffee mug mock-up PSD file. Keep reading this blog till the end because you all are in for a treat.
We are sure that you guys must have purchased at least one coffee mug that you had customized for yourself or for someone that you love to make your or theirs day. But have you ever thought about why we go for personalised gifts? Well, the answer to that question is pretty straightforward; we want to show the person how much they mean to us through a piece of gift that they will keep near them for as long as they can. We are also sure that you must have come across different online shopping stores on Facebook / Instagram, etc. as well that offer all sorts of customization for a number of things and if you are one of those store owners, then this is your chance to include a new design of coffee mug into your product line and start creating stunning designs for your customers.
Then there are corporate offices that prefer going for the same color everything when it comes to getting things for the kitchen and they want all the team members to enjoy their breakfast, brunch, coffee, etc. without feeling discriminated and if you are someone who likes colors and all things pretty, then you must definitely suggest bringing something new for the kitchen. All you will have to do is to create a few design options, put them all in a mock-up presentation and share it with the concerned department. We are sure that they would like your proactiveness and how you came up with the idea of changing something that could make mornings, afternoons, etc. of the employees more fun and exciting.
Recommended: 20+ Logo Mockup Templates 2020
Speaking of the mock-ups and creating presentations, we would like to mention here that we are fully aware that so many of us do not get the time to create a mock-up presentation and then add in the rationale and everything to it so that we can present our ideas in a more effective way but we also want you guys to know that is the only way to go about it, really. With your mock-ups and presentations, you are giving yourself so much control over so many things such as money, creative ideas and even time for that matter.
So, while you allow yourself to be creative today, also take out some time and spend it on creating a couple of options that you can add to your mock-up presentation before you share them with your supervisor, potential clients and customers to let them know and choose their new coffee mugs from a variety of options that you can create for them and trust us when we say this, you will be super proud of making informed decisions about everything that have been doing.
That is all for today, you guys! We hope that you had a great time reading this blog and that you will also share your honest feedback with us in the comments section. Oh, and don't forget to share the blog with your graphic designer friends, favorite colleagues and everyone else who might be interested in creating a couple of new designs of coffee mugs for their small businesses, etc. Also, feel free to let us know if you have any special requests to make so that we can work on them and get back with your requested content and more in our upcoming blogs super soon.
Free Coffee Mug Mockup PSD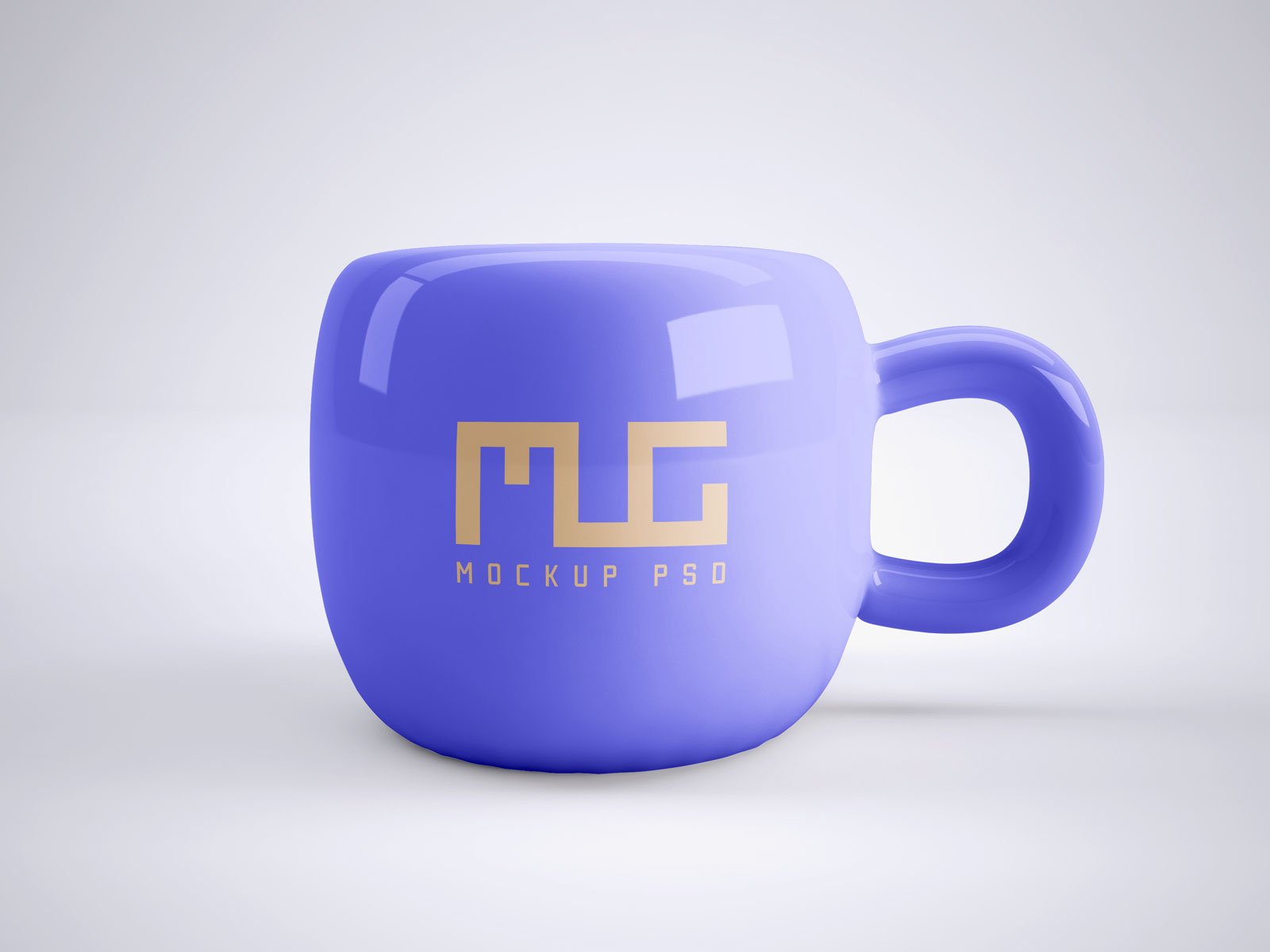 Available Format: Photoshop PSD
License: Free for personal and commercial usage
File Format: WinRAR
Mockup Resolution: 3200 x 2400 px
Note:
1. Free Fat Mug Mockup is allowed to share online (A Must Linkback to this page)
2. Say thanks if you like or share/tweet with your friends. That means a lot to me.
3. And don't forget to follow or subscribe to receive more high quality premium freebies & awesome articles only.
Download Mug Mockup
More Free Mug Mockups Designed By Us: