Hi there everyone! We hope that you had a great time reading our previous blogs and that you are making the most of our creative ideas, designs and easy to follow tips and tricks to produce quality work for your personal and commercial projects. Before we begin, we would like to thank you all for your love and support and for also sharing your feedback with us. And yes, we know that you just cannot wait to read our today's blog so, we promise that we won't take long and dive right into it.
As you all know that Apple makes sure to launch products that are the best in the entire world and maybe you would like to disagree with us when it comes to iPhones but the Macs, iPads, Apple Watches, etc. are a few of those gadgets that are actually worth spending your money on. That being said, we wanted to share this free iPad Pro 2022 mock-up PSD file with you guys that you can use to design and develop your thoughts into stuff that you have always dreamed of.
iPad Pro is not something that you can ignore and if you want to know why then keep reading the blog so that we can share everything that you need to know about the gadget and how to utilize our free iPad Pro 2022 mock-up PSD file. iPad Pro is supercharged by the Apple M1 chip that allow it to give a mind-blowing performance and it's not something that only the official website says, it's a fact. The XDR Liquid Retina has upped the display game and all of us are here for that but it also makes us wonder what will be the future of it, you know? Because we know that Apple will be coming up with something even more magnificent in years to come.
Anyways, so iPad Pro is a combination of the M1 chip, XDR display as well as 5G and we don't think it could get any better than that. It's like the ultimate iPad experience rightly said by Apple itself and we completely agree with them. Now, let's talk about how powerful your experience will be if you are using an iPad Pro for yourself because if you like that, you will certainly be able to imagine the stuff that you will be creating for your clients and audiences through applications, games and even things that are purely related to the graphic designs and imageries.
Recommended: 20+ Free Awesome Mockup Websites
Despite being extremely powerful and amazing, the iPad Pro display is not only easy on the eyes but you will actually have fun working on it or using it for entertainment purposes and more and we can bet that anyone and everyone who will spend on the gadget will know that they have made the right choice. The cameras are more than just perfect and we don't know how to stress it more – the results are so, so good that you would want to keep your video mode on for the calls that you would never do when you did not have an iPad. Oh, and know that iPad Pro has introduced Center Stage that uses the Ultra Wide camera and machine learning to make your video call experiences more fun and engaging so, even if you move around, you will be in the center making it easier for the other person(s) to keep talking to you without losing focus.
With your Magic Keyboard and Apple Pencil, you are in for a treat as all you have to do is sit back and do your thing and the rest will be handled by these very smart accessories. The strokes are smoother than you could imagine and while everything fun happens, you will still be able to carry your iPad to work, to school and back – enjoying the fact that iPad Pro is super easy to take from one place to another as the maximum weight goes till 1.51 pounds of all the variants that are available.
Now that you know what the iPad Pro offers, we are sure that all the ideas that you had in your mind are ready to be worked on and shared with the concerned departments so that you can also work together and present to the world a couple of great apps and an unmatched user experience.
That is all for today, you guys! We hope that you had a great time reading that blog and that you will also share it with your friends and favorite colleagues as well so that they can also develop their creative ideas into something big for the years to come. We are sure that you will take out the time to share your feedback with us in the comments section and know that we would love to read it. Also, feel free to share your special requests with us so that we can work on them and get back in our upcoming blogs.
Free iPad Pro 2022 Mockup PSD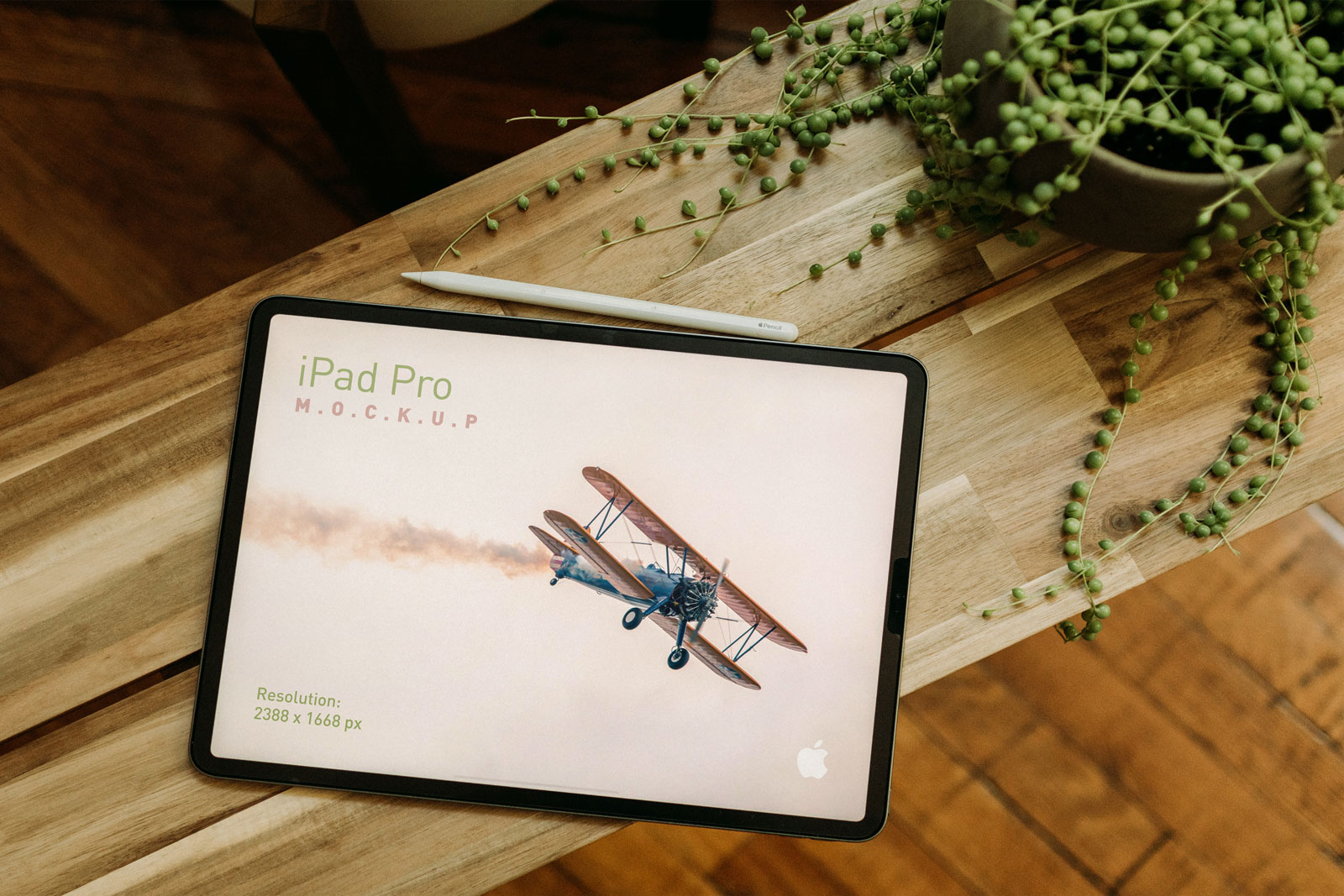 Available Format: Layered PSD with smart object insertion
License: Free for personal presentational use only
WinRAR File Includes: iPad Pro Mockup PSD
Note:
1. PSD iPad Pro Mock-Up is allowed for sharing online (A Must Linkback to this page)
2. Say thanks if you like or share/tweet with your friends.
Download iPad Pro Mockup
Recommended: