Hi there everyone! We hope that you had a great time reading the previous blog and that you are all set to check out and also try our 10 free very simple Halloween pumpkin carving stencils with your kids in 2022. If you are one of our regular readers, then you would know that we always share a variety of pumpkin carving stencils that you, your family members and friends can use for your Halloween parties and we know that you are going to have a lot of fun while finalizing the stencils and then trying them out too so, let's get started with our collection right away.
Pumpkin carving is a serious business especially when you are throwing a Halloween party and even though you are not planning to impress anyone but it's always a great idea to flaunt your carving skills in front of the people that you love, you know. So, we wanted to keep this blog a mix by sharing party tips that you can follow to throw an amazing party this Halloween and also to help you guys engage the kids in a more productive way.
Halloween is no doubt an occasion that can bring out the creative selves of people but since the kids are always super creative with a lot of things, we would like you all to involve them right from the start in order to plan out a perfect Halloween party and here is how you can do that: always remember that kids will be more than ready to help you with whatever you are going to do because they know that they will be able to meet their friends, extended family members, etc. and you need to utilize that excitement in effective ways. First things first, sit with your kids, younger siblings and even students and discuss the theme of the party. Allow them to share their ideas with you and maybe you can incentivize the entire activity as well and you will see that they are more interested in that afterwards. 😉
Assigning a couple of tasks to the kids can also help you manage your tasks easily because, at the parties, we have seen super exhausted hosts who cannot really enjoy themselves as they were busy doing everything under the sun so that they can keep their guests happy and we feel that needs to change as soon as possible. Everyone is supposed to have fun during the parties regardless of the occasion but it's the host(s) that deserved that the most. Know that kids will never say no to you and they would be more than willing to help you to get things done, then why not make the most of that, hmm?
Recommended:
– – – – – – – – – – – – – – – – – – – – – – – – – – – – – – – –
400+ Free Printable Halloween Pumpkin Carving Stencils, Patterns, Designs, Templates, Faces & Ideas for UK, Canada, Australia, USA
Best Halloween Pumpkin Stencils Ever For the Year 2024, 2023, 2022, 2021, 2020, 2019, 2018, 2017, 2016, 2015, 2014, 2013, 2012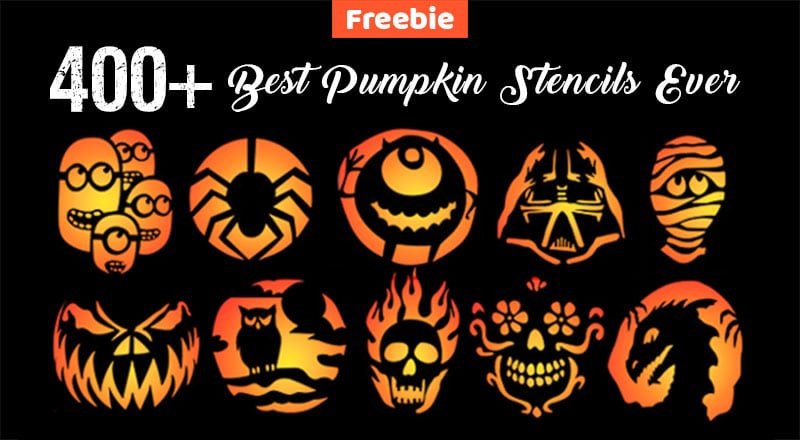 – – – – – – – – – – – – – – – – – – – – – – – – – – – – – – – –
So, when you have decided on the theme for your Halloween party, you can move to the next steps such as making lists of items that you will be needing to decorate the house, school, shops, etc. and the stuff that you will require to prepare the party food. In addition to that, you might want to take suggestions on the guest list as well. In fact, you should sit with the kids and then make the lists because they can share their expertise with you, free of cost and we think you are going to like that a lot and even if you won't end up getting a couple of things done, you sure will be able to make memories with those adorable kids that you have got around you.
Now, let's talk about the 10 free very simple Halloween pumpkin carving stencils that we have created for the kids. Keeping in mind that there are kids who might not want to go with super scary ideas, you will notice that the stencils are not too scary but they still depict the many themes of Halloween in their own ways. You can either use the carving kits to carve the pumpkins or you can also provide the kids with acrylic paints, sharpies, and other decor items that they can use to make their pumpkins complement the theme of your party.
That is all for today from our end, you guys! We hope that you had a fun time reading the blog and that you will also share it with your family members, friends and favorite colleagues as well. While you are at it, do let us know which stencils you and the kids liked the most in the comments section and we would also love to know if you have any feedback to share with us too. And we will see you all next time with something more exciting to read, until then keep making great things for yourself as well as for your loved ones.
– – – – – – – – – – – – – – – – – – – – – – – – – – – – – – – – – – – – – – – – –
Don't miss out on these cool Halloween freebies:
– – – – – – – – – – – – – – – – – – – – – – – – – – – – – – – – – – – – – – – – –
10 Free Very Simple Halloween Pumpkin Carving Stencils 2022 For Kids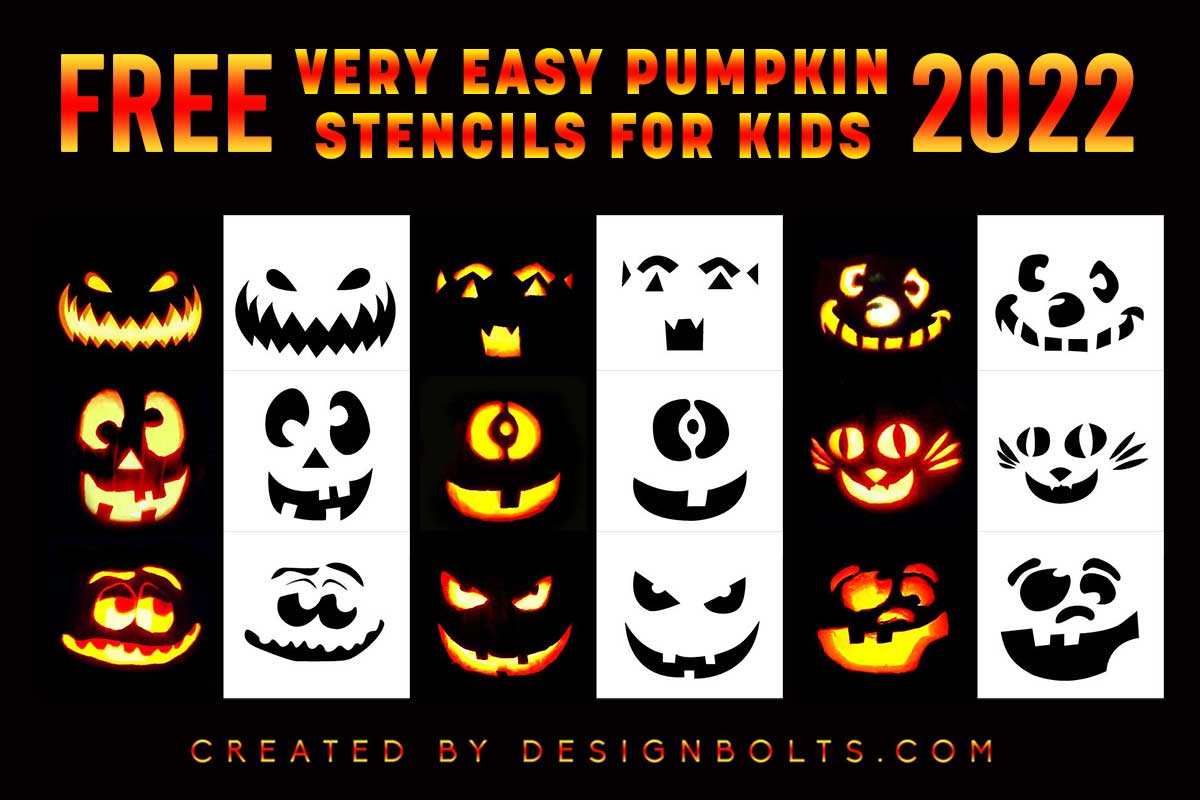 1. Free Scary Simple Pumpkin Carving Stencil 2022 For Kids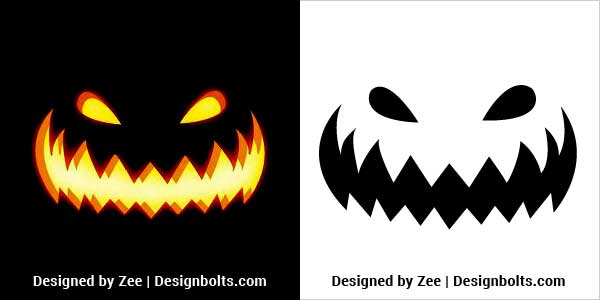 Download Stencil 1
2. Free Very Easy Pumpkin Carving Stencil 2022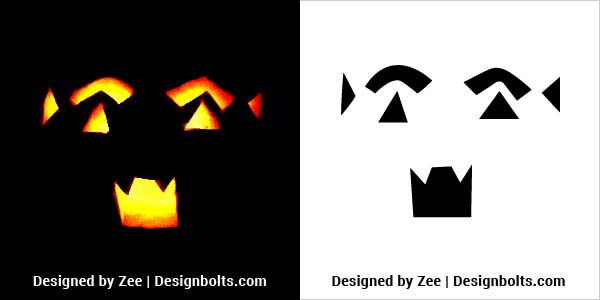 Download Stencil 2
3. Free Simple Pumpkin Carving Face 2022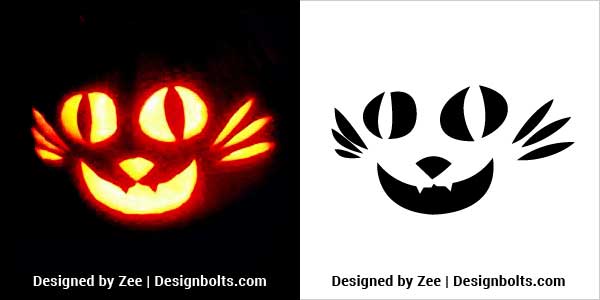 Download Stencil 3
4. Free One Eye Pumpkin Stencil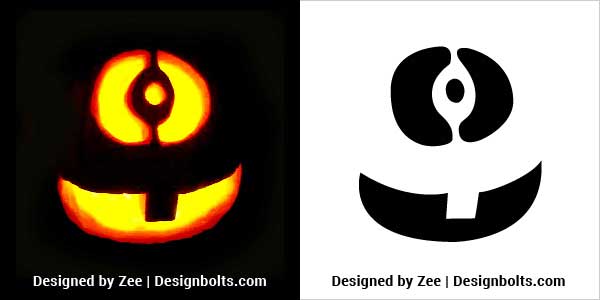 Download Stencil 4
5. Free Scary Simple Pumpkin Stencil 2022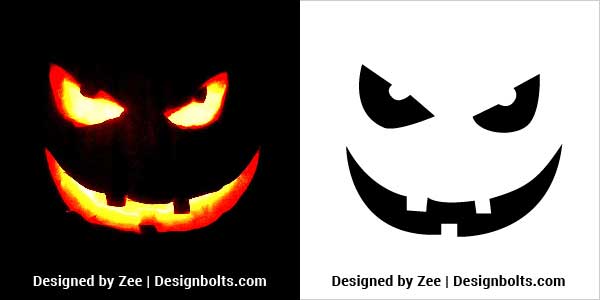 Download Stencil 5
6. Free Laughing Pumpkin Carving Stencil For Kids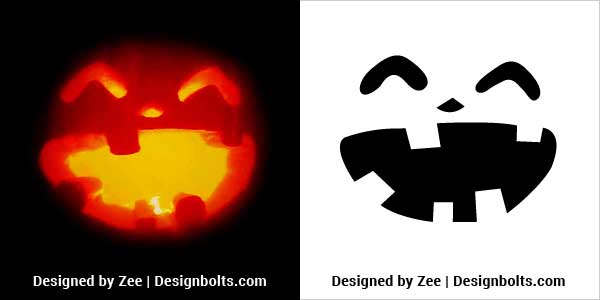 Download Stencil 6
7. Free Pumpkin Stencil Template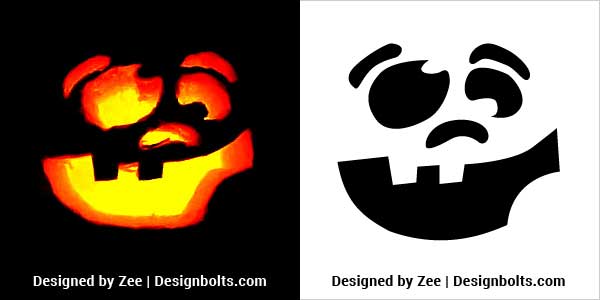 Download Stencil 7
8. Free Scary Pumpkin Carving Pattern For kids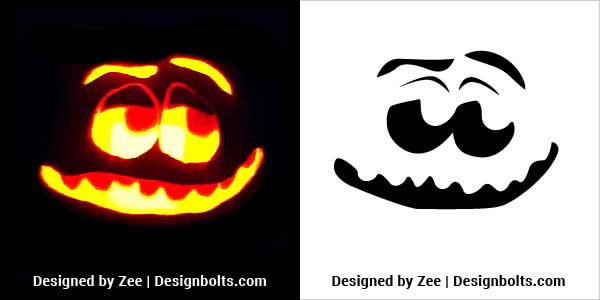 Download Stencil 8
9. Free Spooky Pumpkin Carving Stencil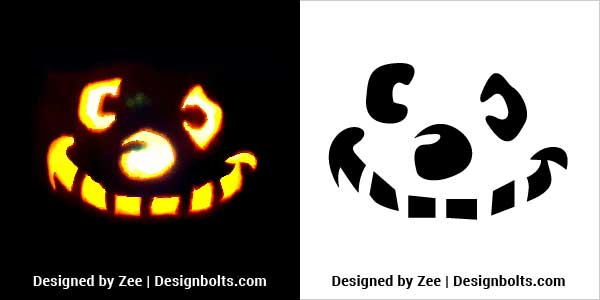 Download Stencil 9
10. Free Very Easy Pumpkin Carving Stencil 2022 Young Kids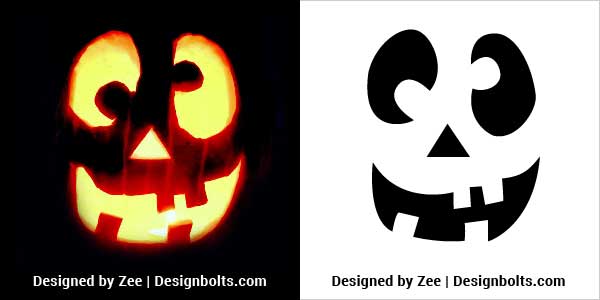 Download Stencil 10
More Pumpkin Carving Stencils For Kids: