Hi there everyone! We hope that you all are enjoying our blogs and that they are being super helpful for your personal and commercial projects. For our today's blog, we will share a collection of vintage logos that will inspire you to create your own logos. Before we begin, we would like to take a moment and thank you guys for the genuine support and love that you send our way and for also spreading the blogs within your personal and professional circles as well. We hope to receive more of that in the future too.
As far as making effective logos is concerned, we know everyone gives their best shot but it is also important to know and understand that your best shot is in compliance with the trends of the business category in that you operate your business, it appeals to your existing customers and that you will also attract your potential customers through your branding as well. Now, the question is how do you make sure that you are covering all the aspects and that it will bring you the results that you want from it? We want you all to know that creating branding designs is as simple as anything in the world once you know what your objectives are and how to execute your plan strategically.
We are sure that you guys must have seen many different brands getting trolled on digital and social media platforms for poor logo designs and more because well, that is how it is going to be now. Not the getting trolled part, but the part where you get instant response from your competitors, your existing and potential customers and even from those people who might never make any sort of purchase with you nor would they avail any services but they will tell you how bad you were. Do you want to know why? Because they can do that.
So, what can you do to make sure that you don't get trolled and that the money, time and efforts that you have spent on creating something for your brand don't get backfired? Pay attention. To every single thing that exists before you even brainstorm the ideas with your creative teams and then move ahead with your plans. Also, if you do get criticism after doing all of that, make sure that you don't get offended or react to it. In fact, read and analyze the situation, and improve the areas that need improvement and then change a thing or two that works in the favor of you as well as of your customers, etc.
Okay now, let's talk about vintage logos and how you can create your own for your upcoming projects. First things first; look around yourself and see how many vintage things are there. It could either be signage, a motorbike, a photo frame or even a mobile phone cover which means that all things vintage are going to stay for a while. That also means one more thing and that is the trends are more inclined towards the vintage vibes and your audiences want to see that too. We are sure that you have all the required insights that you will need to know how your audiences are because that's like very, very important, you know. You, practically don't have to start anything if you don't have the relevant information regarding your audiences, competitors and market behavior. Once you have gathered the data, make sure that your logo designs and branding complement your business as well as deliver the right message too. If you want to know how it will be taken from your customers, you can run a test campaign and see the response that you get to make a final call.
These vintage logo designs have been created by Damjan Ćorić who is a Bosnian freelance graphic designer and we hope that you will allow yourself to get inspired by them too. All the logos have been created very carefully and are so powerful that you know they will do their job too. The good thing about this collection is that it has a variety of logo designs to offer so you will get many ideas in order to initiate your own creative thinking process.
And that is all for today, you guys! We hope that you had a nice time reading the blog and that you are going to share it with your friends and favorite colleagues as well. Feel free to let us know which of the vintage logo designs you liked the most and how they inspired you in our comments section. We will see you guys next time with something more fun & exciting to read and we hope that you will keep creating amazing stuff so, until next time, bye-bye.
Credit: Damjan Ćorić
Vintage Logos For Inspiration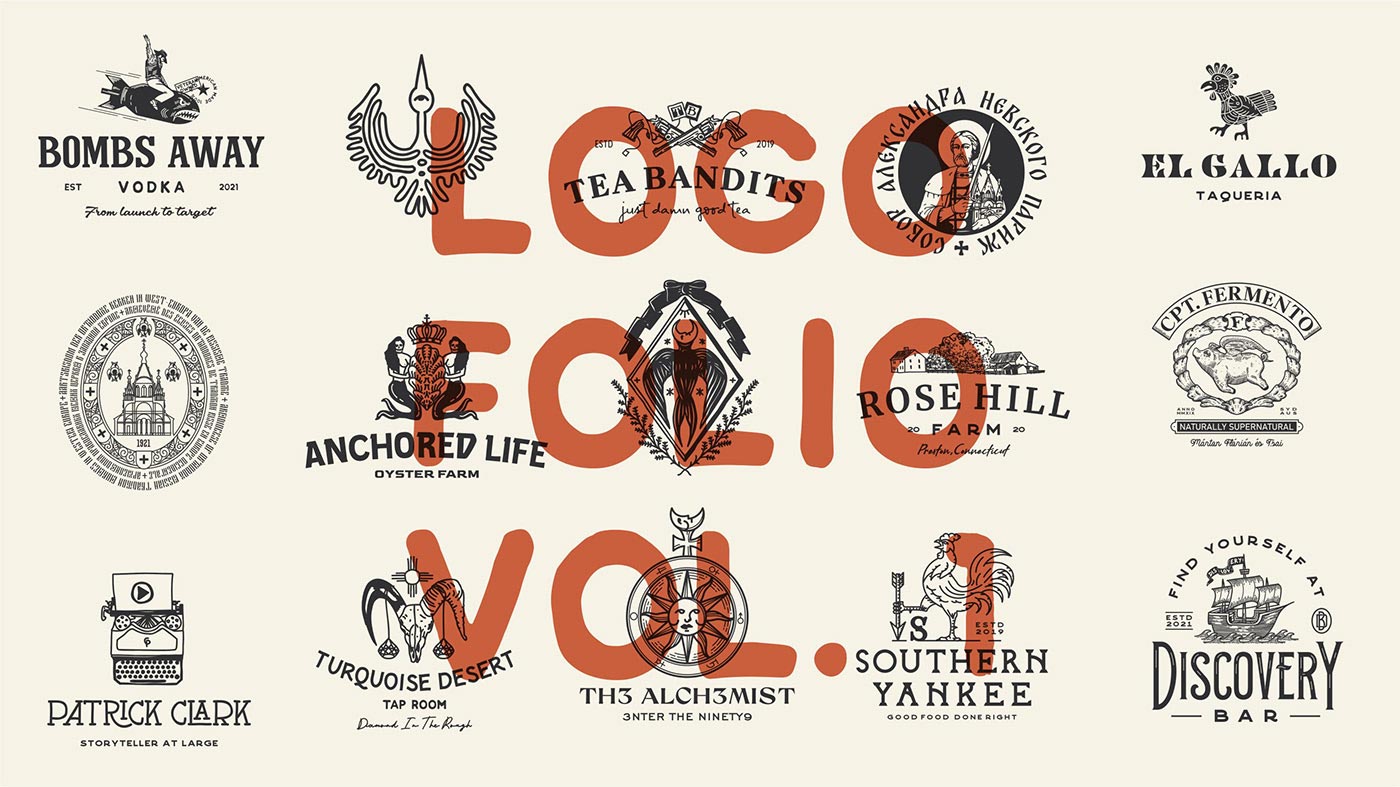 Recommended: