Hi there everyone! We hope that you guys are not only working on a couple of amazing projects for your personal and commercial clients but that you are also allowing yourself to take a break from work and spend some quality time with your loved ones. We know that we have made our work lives so busy that we do not get to be with our family members and friends more often but we would like to take this moment to share with you guys that spending time with your family and loved ones will leave you in a better mood, you won't feel stressed out and you will feel recharged to get back to work too.
Whenever you get the time to catch up on what's happening in the lives of your favorite people on earth, do that – make sure that you never miss out on talking to them about things that matter to them and if you cannot do that very frequently, send over a couple of gifts for them or for their kids and trust us, they are going to love you guys for making their day. And what can be a better gift than a couple of very adorable t-shirt designs for kids? Nothing, right?
As you all know that we are here to make your life a lot more creative and fun all the while helping you guys to spread positive vibes all around you, we decided to work on this kids t-shirt mockup PSD file for you guys. Keep reading the blog till the end to know how you can utilize our free yet highly editable mock-up PSD file.
Okay so, when it comes to working on kids clothing items, it is very important to understand that the kids will make their clothes dirty when they are playing when they are having food or even when they are randomly moving from one place to another in the house. It's not in their control, they are kids who will enjoy their lives as much as they can before they grow up to be adults, you know.
Recommended: 50+ Free Best T-Shirt Mockups
So, what do you need to do in order to make it less tiring for the parents, babysitters, etc. to keep changing their babies' clothes and cleaning them all the time? It's simple; go for those colors and designs, etc. that are not light such as yellow color won't just become dirty if your child loves to play on the floor, but with the passage of time it will also get pale, right? And honestly, your business should not be a reason for anyone to keep buying more and more clothes. It's not a great idea because we are moving to build a more sustainable planet and it cannot happen if we are not being careful about such basic things such as impulsive buying habits, etc.
That being said; we would also like to mention here that although we have kept the t-shirt in the mock-up PSD file white, you guys can go with the same color too because there are occasions and days when the kid should be in a white t-shirt and you would not want it to make difficult for the parents / guardians to get their hands on the very color. Now, let's talk about how you guys can design t-shirts for kids. When you are making stuff for children, know that you have to attract more than just the parents to get that stuff for the little ones. Are you wondering who they are? Well, we are literally talking about the kids themselves and you can only agree with us if you know what we are saying. Kids have their own taste in clothes, food items and toys, etc. but one of the things that can irritate them the most is having to wear stuff that does not have their favorite cartoon character or animal on it.
We believe that when you start working on the creative thinking process, you must ensure that you consider the age groups of kids you are going to make the t-shirt designs so that whatever you are making for the target audience actually gets purchased by them too. In addition to that, make sure that you stay updated with the latest fashion trends to make more meaningful designs.
That is all for today from our end, you guys! We hope that you enjoyed reading the blog and that you will also create cute designs using our free kids t-shirt mock-up PSD file. Do let us know what your creative and design journeys were like in the comments section and while you are at it, feel free to share the blog with your graphic designer friends and favorite colleagues as well. Also, if you guys have any special requests to make, know that we would love to know about them and we will make sure to get back with your requested content super soon.
Free Kids T-Shirt Mockup PSD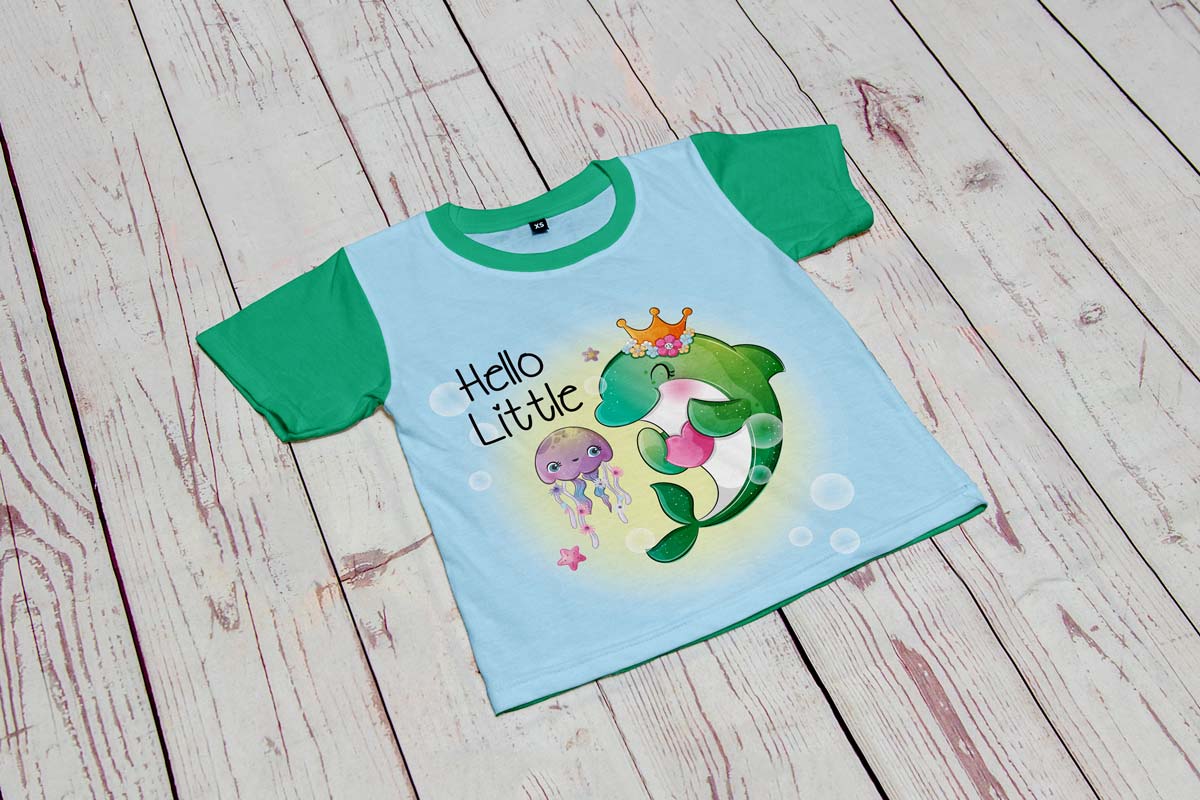 Available Format: Layered PSD with smart object insertion
License: Free for personal and commercial usage
Zip File Includes: Free T-Shirt Mockup PSD
Mock-up Resolution: 4500 x 3000 px 

Note:
1. Free Kids T-shirt Mockup PSD is allowed to share online (A Must Linkback to designbolts.com)
2. Say thanks if you like or share/tweet with your friends. That means a lot to me.
3. And don't forget to subscribe to receive for more high quality premium freebies & awesome articles only.
Download T-Shirt Mockup
Download More T-Shirt mockups: