Hi there everyone! We hope that you all are having a great time working on a couple of amazing projects for your own business or the ones that you are associated with by making the most of our free yet highly editable mock-up PSD files. For our today's blog, we have worked on this free cutout logo mock-up PSD file which will help you guys create stunning new logo designs for your upcoming design tasks but before we start formally begging the blog, we would just like to take a moment to thank you for the love and support that you send our way for also sharing our content ideas, blogs and mock-up PSD files with the people that you love and care for.
Usually, the logos are categorized into 7 different types for example; emblem logos, pictorial mark logos, logotypes, lettermark logos, mascots, combination mark logos, and abstract logos and depending on the business / brands that you are about to launch; you can pick and choose the logo type that will best reflect your commitment towards the audiences by also creating a powerful visual impact on anyone and everyone who will come across your branding in one form or the other. Keep reading the blog till the end as we are going to be sharing everything that you need to know to work on the logos that will work for your businesses in the best ways possible.
Emblem logo designs happen to be the oldest types when it comes to logo designs and you must have seen multiple emblem logo designs in your life in the form of stamps, school logos, seals, and organizations that directly work with the government (examples: Starbuck, Superman, etc.).
On the other hand, pictorial mark logos are typically used as symbols (and work best for the brands that have been there for a very long time). But if you are a new business or you are planning to launch one and you feel that a pictorial logo mark is the type of logo that will fully represent your brand, then here is what you can do: make sure that your logo design is super representative of your business, its products / services and only then you would be able to get easily recognized without having to explain yourself to your potential customers (examples: Twitter, Shell, etc.).
If we were to talk about the popularity and effectiveness, we'd love to share with you guys that logotypes are the best logo designs that you can choose to represent your business; there are no design elements, no symbols, just the name of the business and that is literally it – to the point, subtle and effective (examples: Google, CocaCola, etc.). In addition to that, lettermark logos are created and used by reducing the name of the brand and making it an acronym instead (examples: NASA, HBO, etc.). Then comes mascots and before we share what they are for the new people here, we would love to mention that we love mascots. They are not only intriguing to look at but they are able to create a stronger brand recall as well. Mascots are usually used by food brands, sports teams, etc. (examples: KFC, Reddit, etc.). Next in the line are combination logo marks which give an easy way to combine different logotypes. For instance, if you cannot decide which logo type to go for, maybe experiment with combination logo marks and see how that goes for you (which will go great, obviously so, there is that).
Lastly, there are abstract logo designs which are basically images without any names, etc. written with them. It is safe to say that abstract logos are a visual representation of the feeling that you wish to evoke through your brand. You must go for an abstract logo design if you have been in the market for several years otherwise it will become difficult for the audience to understand and know who you are.
As far as the print material is concerned, there are many ways to incorporate your logo designs in impressive ways such as cutout logos – they not only look different from the usual logo designs that are printed on paper, etc. but they immediately draw a person's attention to it which will eventually make them want to learn more about the brand too. And we are sure that with our free cutout logo mock-up PSD file, you are going to be creating beautiful logo designs in no time.
That is all for today from our end! We hope that you guys not only enjoyed reading the blog but you will also share it with your graphic designer friends, favorite colleagues, and students as well. Do let us know about your creative and design journeys along with sharing your feedback with us in the comments section. Also, feel free to share your special requests with us as well so that we can work on them and get back with your requested content super soon.
Free Cutout Paper Logo Mockup PSD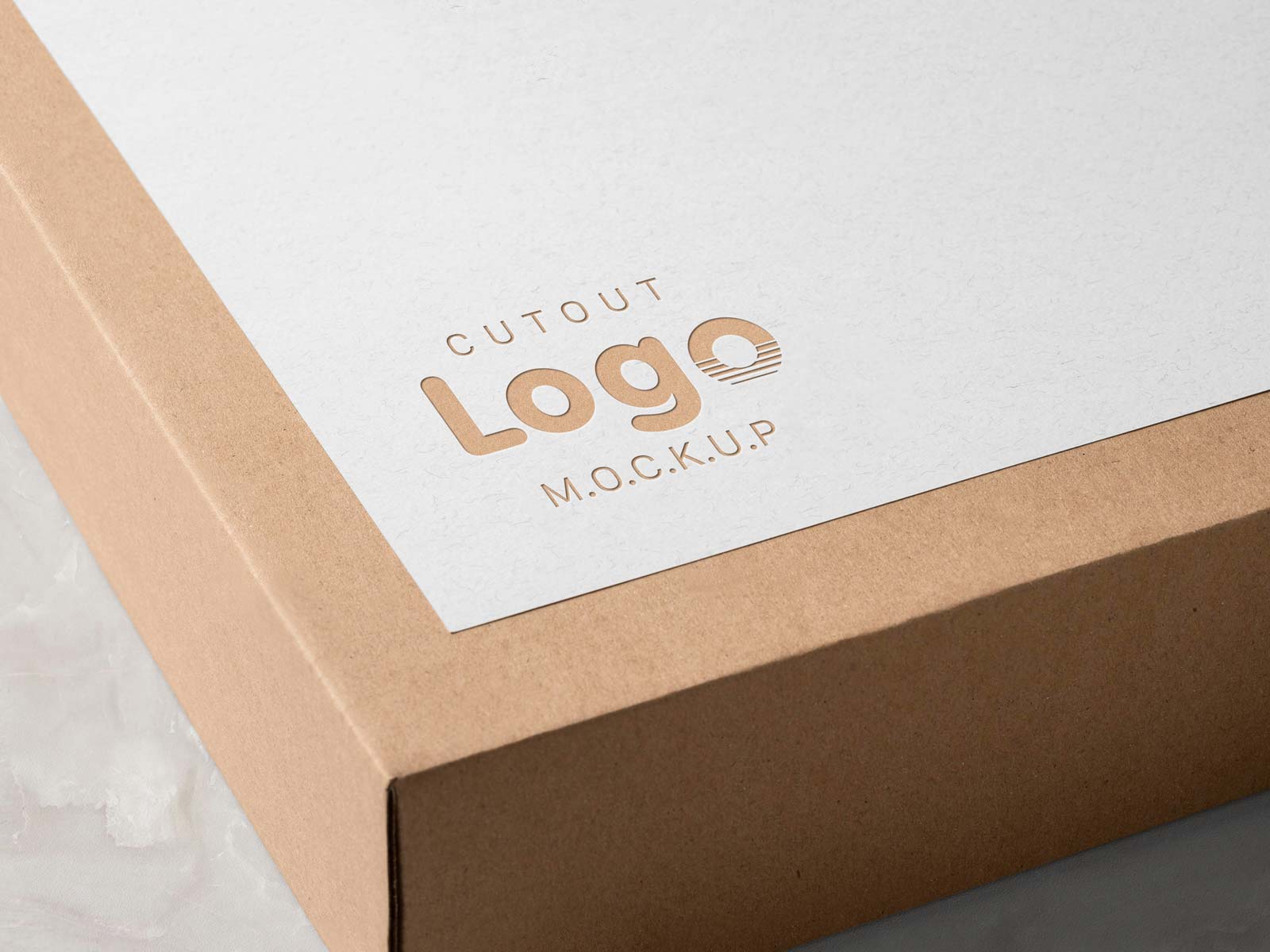 Available Format: Layered PSD with smart object insertion
License: Free for personal and commercial usage
WinRAR File Includes: Free Cutout Logo Mockup PSD
Mock-up Resolution: 3000 x 2250 px
Note:
1. Free Cutout Logo Mockup PSD is allowed to share online (A Must Linkback to designbolts.com)
2. Say thanks if you like or share/tweet with your friends. That means a lot to me.
3. And don't forget to subscribe to receive for more high quality premium freebies & awesome articles only.
Download Logo Mockup
More Free Logo Mockup PSD Files: