Hello there friends! We hope that you all are having a great time reading our blog and that you are super excited to read this one, too as we will be sharing everything you need to know about making impressive flyers for your upcoming campaigns. Before we formally begin our blog for today, we would like to thank you guys for the love and support that you send our way and for also always sharing our blogs with the people that you love and care for. And we hope to receive more of that in the future too.
Since our blog is followed and read by people from different age groups and professional backgrounds and we always feel that it is a great idea to bring everyone on the same page before we start talking all technical and stuff so, in this part of our blog, we are going to be sharing the basic knowledge regarding flyers, why you must consider them for your campaigns and the impact they can have to bring you the results that you wish to expect.
In simple and easy words, a flyer is basically an advertisement in written form which is designed to be distributed among the masses. Speaking of advertisement pieces in written form, there are many different types that you can explore and then go for to carry out your campaigns for example; brochures, pamphlets, leaflets, etc. You can decide the size, folds and number of sheets too so that you can achieve your business goals as per the objectives that you have worked on.
As you know that flyers are single-sheet advertisements, the great thing about them is that you can be as brief as you would want to be and can also effectively deliver the message(s). Also, flyers can be used for so many things such as sale announcements (both online and in-store), the opening of a store or any other event for that matter. Then you can also draw the attention of your existing and potential customers toward a new product launch, service, or even idea and if you wish, you can take in the suggestions of the stakeholders as well to see if you would want to mature the idea or if you would like to improve it first.
Recommended: High Quality A4 flyer mockups
Let's now talk about how you can create your flyer designs using our free landscape flyer mock-up PSD file! Keep reading the blog till the end in order to make better creative and design-related decisions.
To design flyers, the most important thing to always keep in mind is that they should have just one message and your focus needs to be on how to effectively deliver that key message without getting lost by giving out too much information. Then, add a visible and clear call to action (CTA) and use words that instantly grab attention. You can play with witty phrases as well keeping in mind the target audience so that you can speak to them at an emotional level too. For imagery, you have to use only the best photographs, the ones in high resolution so that you put up a good show out there. One more thing that you can try when designing using our free landscape flyer mock-up PSD file is to find out a way to repurpose your flyer design for example; you can use it for your social media post or as a pop-up for the website too.
– – – – – – – – – – – – – – – – – – – – – – – – – – – – – – – – – – – –
More Free Premium Flyer Templates:
– – – – – – – – – – – – – – – – – – – – – – – – – – – – – – – – – – – –
We would also like to mention here that it is very important for all of you to make sure that you guys are on the right track and when it comes to creating designs and then executing them, you must always create mock-ups – as in there should not be any second thoughts about it. Regardless of the scale of your business, campaign or even the spots that you would like to cover for the distribution of the flyers, you must make mock-ups first, and then move to the printing stage once you have gathered the formal approvals from the concerned departments.
We are sure that you know why going through a proper route is always a great idea; but making mock-ups and then moving to the final stages (production, printing) will not only save you the time of experiencing back-and-forth review meetings and getting the changes done, but you will also be able to manage your tasks in a better way too. Oh, and this will also save you a lot of time and money as well so, let's vow to ourselves that we will never underestimate the power of making mock-ups.
That is all for today from our end, you guys! We hope that you enjoyed reading the blog and that you will also share it with your graphic designer friends and favorite colleagues as well. Feel free to share your feedback with us along with your special requests so that we can work on them and be back with your requested content and more in our upcoming blogs.
Free Simple A4 Landscape Flyer Mockup PSD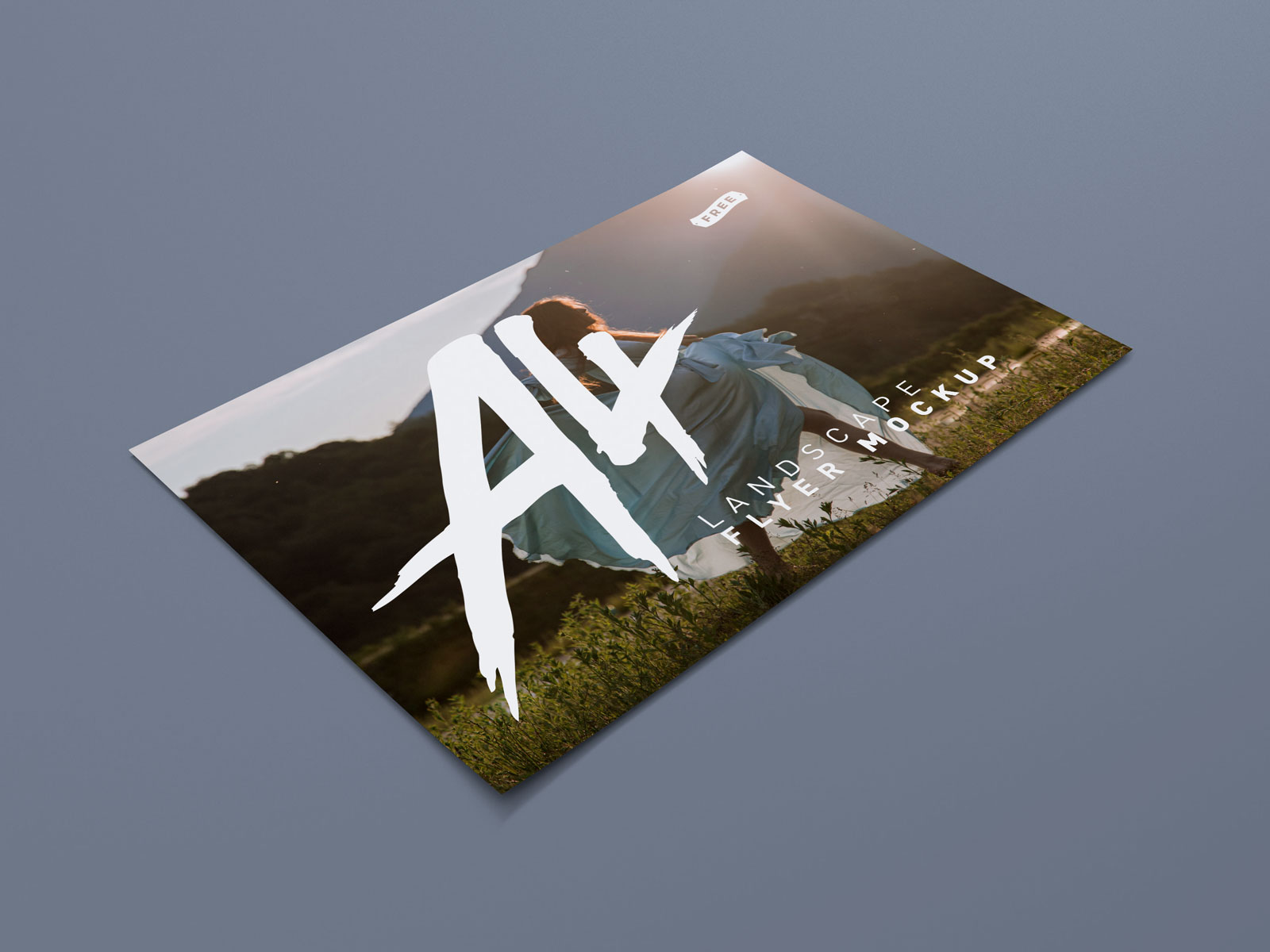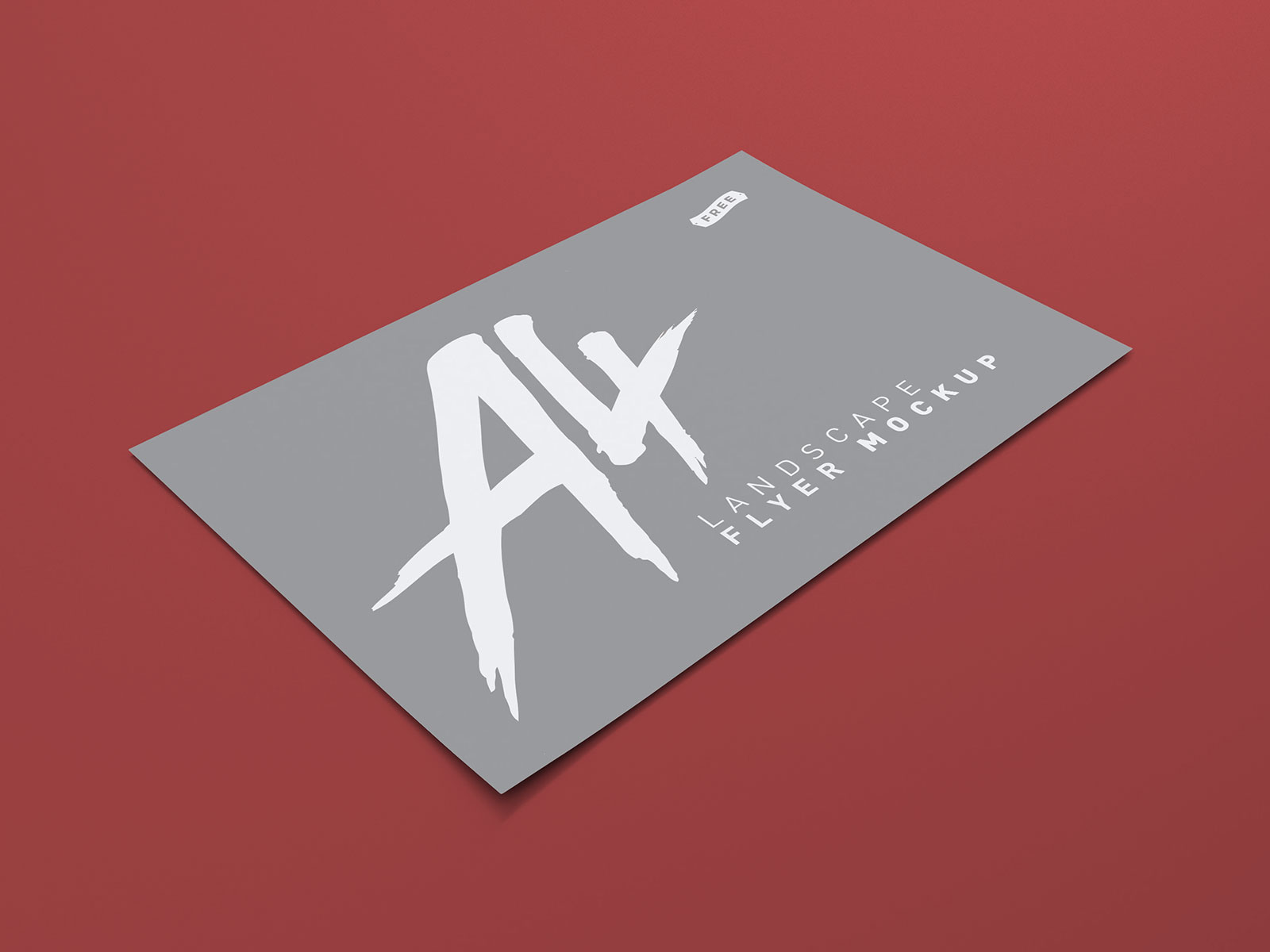 Available Format: Photoshop PSD
License: Free for personal and commercial usage
File Format: WinRAR
Mockup Resolution: 3000 x 2250 px
Note:
1. Free A4 Landscape Flyer Mockup is allowed to share online (A Must Linkback to this page)
2. Say thanks if you like or share/tweet with your friends. That means a lot to me.
3. And don't forget to follow or subscribe to receive more high quality premium freebies & awesome articles only.
Download A4 Mockup
More Flyer Free Mockup PSD files: