Hi there everyone! We hope that you had a nice time reading our previous blog and that you cannot wait to check out our free yet highly editable airport signboard mock-up PSD file. Before we start sharing everything that will help you design stunning signboards, we would like to take a moment to thank you all for the love and support that you send our way and for also spreading the blogs within your personal and professional circles. It means so much to us that you guys take out your time and motivate us to keep doing what we love to do.
We are sure that you guys would know that airports are more than just places that allow you to travel from one destination to another. Airports are stressful, they can trigger anxiety too and most importantly, you probably do not have a lot of time to see what is happening around you unless your flight is delayed or that you have reached the airport way before the take-off. In all cases, the chances of your business message getting read or acknowledged are very low. And here is why; apart from all the cabin bags, not-so-patient travellers, and uncertainty all around, the airports happen to be huge places too and you can only make your mark if your branded message is extremely powerful and catches attention immediately.
In addition to that, airports are also temporary homes for people from all around the globe, meaning that no matter how fancy your signboard is or how witty you have been with the communication and all, there are going to be a lot of people who do not know the language that you have used for the signboard. And, of course, you cannot translate the communication into all the languages that exist so what is it that you can do to ensure that your time, effort and money do not go wasted which you will be spending on creating and executing your airport signboard campaign(s).
As far as the direction signage at the airport is concerned, there is one strategy to follow almost everywhere that makes it easier for everyone to figure out what's happening and which route will take them where. The strategy that is followed at the airports to ease out the customers is 'Wayfinding'. It literally helps them find their way out on their own without having to follow a complicated map or keep asking other people to guide them. Because we know that not everyone is either in the mood to ask or guide and keeping everything in mind; it is important for the advertisers to know and understand the spaces that they are going to be using for their advertisements and then they will see everything will start working in their favor.
Recommended: 50+ Vintage Hotel Signage Ideas
Although, everything matters when it comes to displaying signboards regardless of the place, but for airports, you have to make sure that the readability is nothing but excellent. And there is only one way of doing it, to choose high contrasting colors in order to grab attention right away as it will help you guys improve the readability and then you would know that since you have done your part, your advertising campaign will work well. For the airport signage too, the same strategy has to be followed. Color coding plays a major role when it comes to making your signage, etc. look prominent like you use black, a darker color in the background and use yellow color, the lighter one for icons, text, etc. so that it stands out and just like the free airport signboard mock-up PSD file that we have created for you guys.
Recommended: 60+ Best Free Signage Mockups
Before we conclude the blog, we would also like to encourage you guys to spend some time working on a nice and detailed mock-up presentation for the review meeting, with all the rationale mentioned with every design that you and your team members will finalize to share with the clients. By doing so, you guys will be able to leave an excellent impression well before the presentation too and chances are that you will bag the deal right after you get done with the presentation or will get final approvals – just like that so that you all can move to the next step that is to get the items manufactured, produced and then displayed as per the dates of your campaign, etc.
That is all for today from our end, everybody! We hope that you guys enjoyed reading the blog and that you will also share it with your graphic designer friends, and favorite colleagues as well. We will look forward to reading your feedback and suggestions with us so feel free to share them in our comments section. Also, keep creating magical designs for yourself and for the businesses that you are associated with and we will see you all next time with something more fun & exciting to read.
Free Airport Signboard Mockup PSD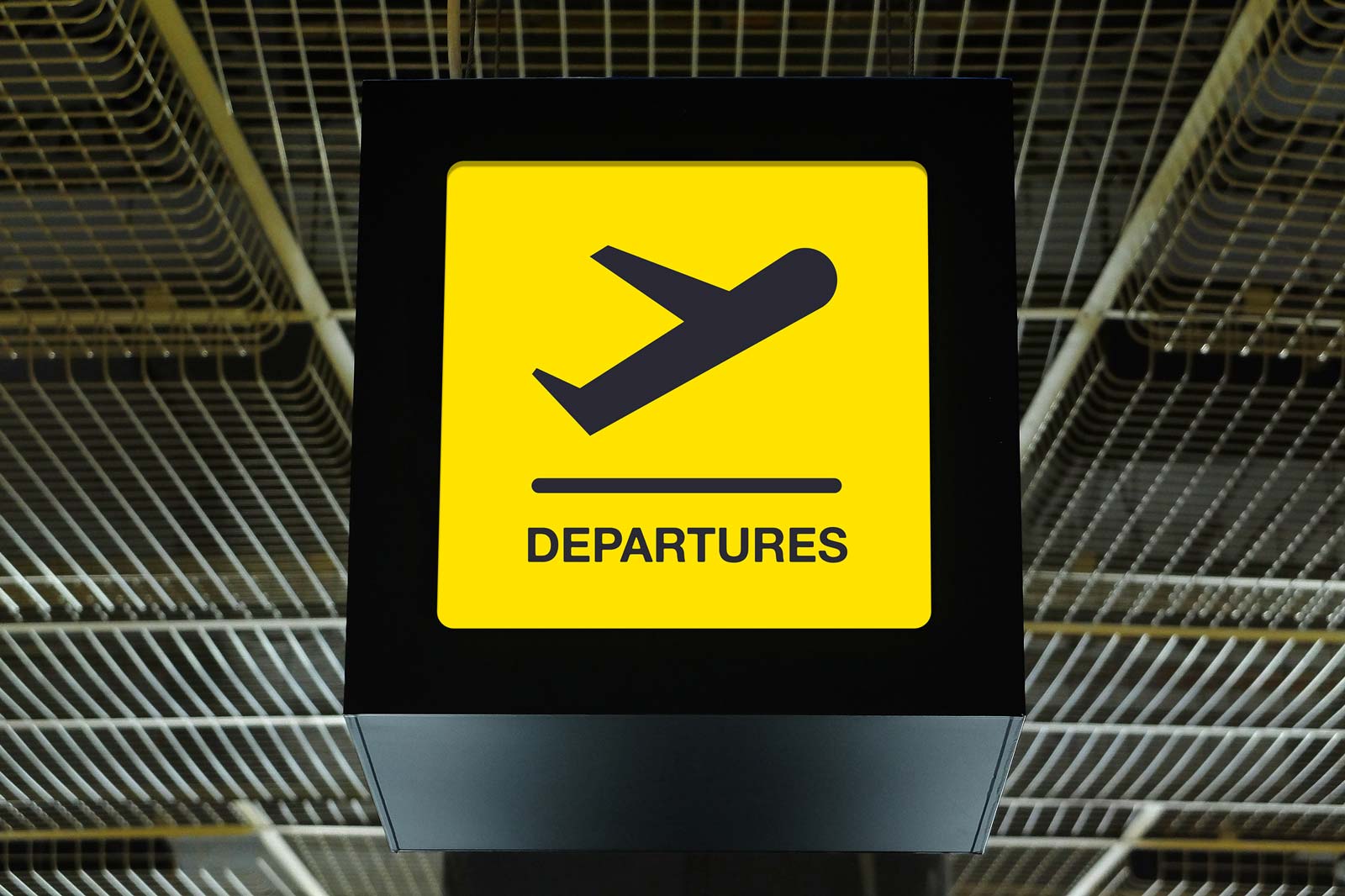 Available Format: Photoshop PSD
License: Free for personal and commercial usage
File Format: WinRAR
Mock-up Resolution: 4000 x 2664 px
Artwork Size: 1926 x 1869 px
Note:
1. Free Signboard Mockup is allowed to share online (A Must Linkback to this page)
2. Say thanks if you like or share/tweet with your friends. That means a lot to me.
3. And don't forget to follow or subscribe to receive more high quality premium freebies & awesome articles only.
Download Signboard Mockup
More Free High Quality Outdoor Mockups: