Hi there everyone! We hope that you guys had a great time reading our previous blogs and that you are super excited to check out what we are going to be sharing today to help you all create stunning fish canisters using our free yet highly editable mock-up PSD file. But before we do that, we would just like to take a moment and thank you guys for your love and support and for always sharing our blogs, etc. with the people that you love and care for. And we are hoping to receive more of your support in the future too.
As you guys know that canned food items are available at almost every supermarket such as fruits, vegetables, fish, and many other things too and the main reason why they are a hit is that they come with great convenience and also affordability as well. Usually, fresh food items are either not available in a particular season such as strawberries or that they are too expensive to purchase and while everyone has the right to enjoy the food that they love, it is very okay to make smart choices in terms of money.
Considering that as an opportunity, food businesses started selling canned food items and now you can literally get everything that you could not source or get fresh. In addition to that, the vegetables, fruits and even meats come all clean, cut into nice and beautiful pieces of your liking along with a nice juice/sauce and all you will have to do is to open the can up, use the contents and be content too. 😉
There is one more thing that we would like to talk about which is not everyone likes cooking, right? Like maybe they have to cook for themselves but they do not really enjoy doing it and most of the time, what happens in such cases is that people tend to live hungry for a long period of time until they can get something on the go or have a thing or two delivered to their house, etc. And since that is not a healthy routine, it would be a great idea to grab a product that also has a nice and motivational message to share too, you know.
Recommmended: 50 Best Free Tin Can Mockup PSD Files for Beverages & Food Preservatives
For example; when you are running a business, you are aware of your audiences; what they like and how they like it along with information on their buying cycles too and keeping all these insights in mind, you must always make the most of them too so that you can have a one to one conversation with your direct customers and while that would do a lot of other things and will make you a brand that knows the needs of the customers and fulfils them too, you will also be able to leave a positive impact on the people with your heart to heart messaging too.
Imagine there is someone who has just moved into a new flat and is living there all by themself and they have to prepare food. Now, if your fish canister has something meaningful to offer along with the actual product, you will ensure that you stay ahead in the game and become their most preferred brand too. It won't take a lot of your time or even effort to figure out the story that you will be creating for your customers. You pick a category, you revolve your design around it – maybe it can talk about people who are celebrating the holiday season away from home or someone who just moved out and is about to start a new independent life.
Then you can also have targeted communication for the people who come back from work and have to cook something out of their love of cooking. With that kind of communication, you are bound to make a mark in people's everyday life and they will remember your brand by all the things that you create for them – be it your products, or the messaging and that's the way to do it in order to turn your customers into your loyal advocates. So, what are you waiting for? Get your hands on our free fish canister mock-up PSD file right away and start creating awesome designs.
Well, that is all for today, folks! We hope that you enjoyed reading the blog and that you will also follow our tips & tricks to create your own designs of the fish canisters for your upcoming projects super soon. We would love to hear your feedback on this blog and in general too so that if there is anything that needs to be improved, we can get to it right away. While you guys are at it, don't forget to share your special requests as well and we promise to be right back with your requested content and more in our next blogs.
Free Fish Canister Mockup PSD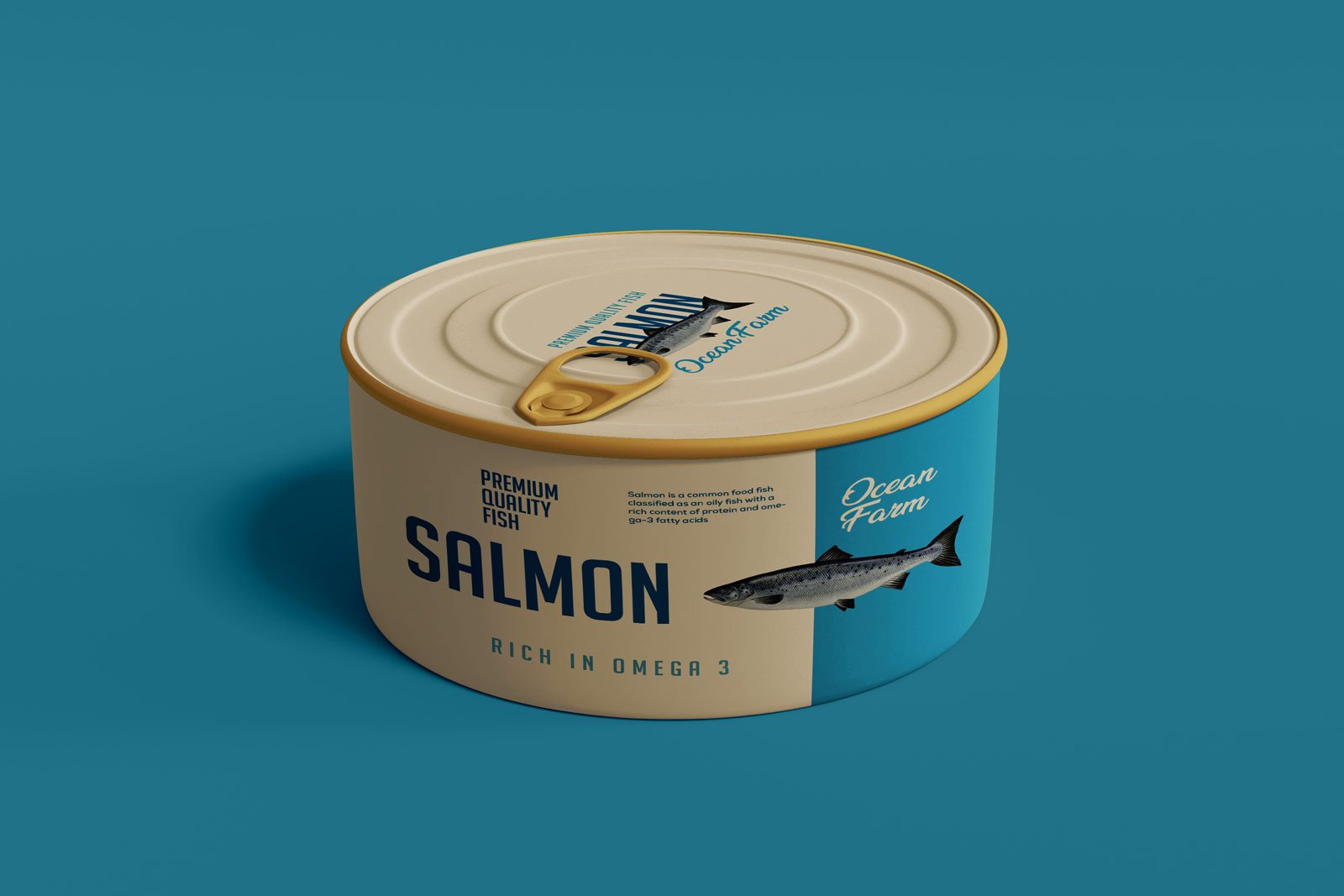 Available Format: Photoshop PSD
License: Free for personal and commercial usage
File Format: WinRAR
Mock-up Resolution: 3000 x 2000 px
Note:
1. Free Fish Canister Mockup is allowed to share online (A Must Linkback to this page)
2. Say thanks if you like or share/tweet with your friends. That means a lot to me.
3. And don't forget to follow or subscribe to receive more high quality premium freebies & awesome articles only.
Download Fish Canister Mockup
Recommended: