Hi there everyone! We hope that you guys had a great time reading our previous blogs and that you are super excited to check out what we are about to share in our today's blog. As you all know that we create content that can help you produce nothing but amazing projects for your personal and commercial clients, we wanted to share something that will help you up your social media game and here we are with our free Instagram social media post interface mock-up PSD file. Allow us to dive right into it!
If you are one of our regular readers, then you guys must have read our blogs in which we have covered how businesses should strategize when it comes to marketing and advertising and how they need to be present on all the platforms that exist, after of course, evaluating the relevancy of those platforms like if a certain medium goes with their brand or not. For example; for a clothing brand, you must be available on Instagram so that you can share outfit ideas, transformation videos and other engaging content like that which might not get a lot of attention on Twitter, you know.
The next important thing is to fully understand the platforms that you are going to be using to promote your business. Because otherwise, you would only be wasting great content ideas as well as money on the campaigns and you might not get the results that you would be hoping for. All the users who happen to use digital and social media platforms know that the websites and apps get regular updates and the companies are always trying their best to offer the best and unmatched user experience to their users which means that the platforms that we were using a couple of years back have now changed; and they offer so much more that we could imagine during the time we made our accounts on them.
For example; at first, Instagram was used to be a mobile app that allowed users to post photos by editing them with filters and enhancing their beauty to create intriguing content and now when we look at Instagram, it is not just a photo app anymore but in fact, it has become more of a social networking app along with the freedom of businesses selling their products and services. Now, how cool is that? So, in addition to making reels and sharing them with your followers and audiences, you can also share memes with your friends and have a good laugh too.
With the passage of time, when the platforms are upgraded to provide more to the audiences, more opportunities become available too for example; you run a business – maybe you just launched it and you are in the testing phase to check out if it is going to work or not and the easiest platform in your opinion is Instagram. Now, in order to reach out to your potential clients and customers in an effective manner, you should know more than just the size of the post, the duration of the videos and how to make your stories more fun. Also, whenever you are presenting something to a client or even to your own team members, you should plan out your ideas and designs, etc. in such a way that they know exactly what you are saying. Do not go into any meeting where only you have the complete information because it won't look good. Bring in everyone together, discuss ideas, share your thought processes and then move forward to the end plan.
As far as our Instagram social media post interface mock-up PSD file is concerned, you guys are going to have a great time creating your designs on it for your content calendars, paid campaigns and how the grid, etc. will look so that you can share a holistic picture with the decision makers. Allow yourself to be creative, experiment with the design elements and test what is working in your favor so that you can make it your permanent strategy too and we can bet that you will be forever proud of yourself for making well informed decisions in times to come.
That is all for today, you guys! We hope that you guys not only had fun reading the blog but you will also share it with your graphic designer friends, favorite colleagues and acquaintances as well. Feel free to also share your feedback with us in the comments section down below and while you are at it, don't forget to let us know if you have anything specific in mind on which you would want us to create a mock-up PSD file. And we will come back with your requested content and more in our upcoming blogs super soon.
Instagram Social Media Post Interface 2022 Mockup PSD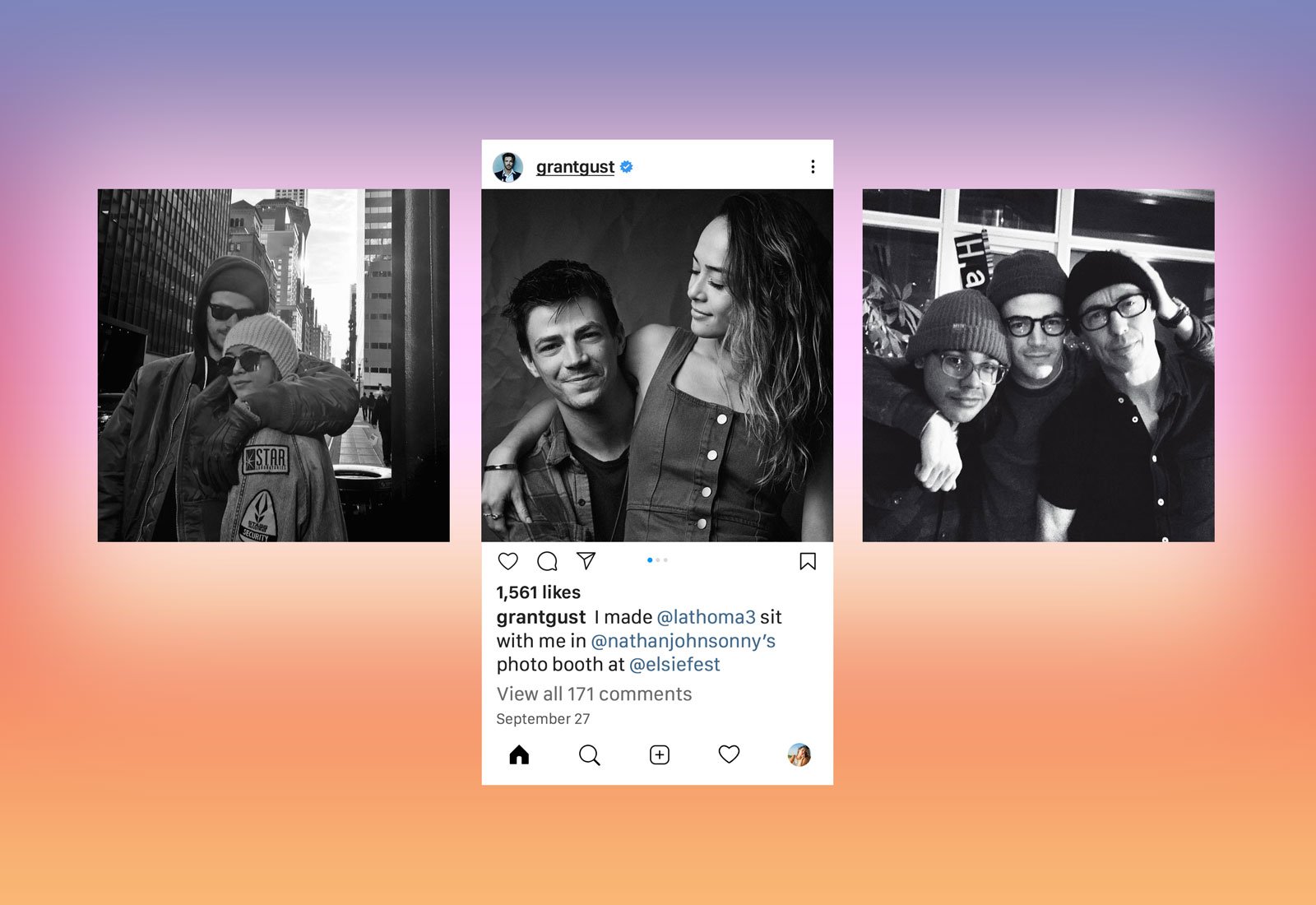 Available Format: Layered PSD with smart object insertion
License: Free for personal and commercial usage
Zip File Includes: Free Instagram Post Mockup PSD
Note:
1. Free Instagram Post Mockup PSD is allowed to share online (A Must Linkback to Designbolts)
2. Say thanks if you like or share/tweet with your friends. That means a lot to me.
3. And don't forget to follow or subscribe to receive more high-quality premium freebies & awesome articles only.
Download Instagram Post Mockup
Recommended: