Hi there everyone! We are back with yet another fantastic blog of ours and we can bet that you all are going to love it as much as we did when we were working on it. It features a free 3D hand smartwatch mockup PSD file and everything else that you need to know in order to design some kickass smartwatches for your upcoming personal and commercial projects. So, let's dive right into it without any further delays.
As you all know that with the advancement in the technology industry, many smart devices and gadgets are introduced every now and then to make the lives of the users easier – be it work or personal life, all the things that we happen to use during a day have no doubt, simplified our lives and no matter how much we want to say that we are not fully dependent on the smart tiny machines, we know that we are. And it is not a bad thing, honestly because as long as all of us are able to get our stuff done in style, there is no harm in making the most of the technology and the gadgets that are there.
Smartwatches happen to be one of the smartest inventions of time and not only because you get to check the time in a very cool way, but you can also stay in touch with your loved ones and work buddies too without having to be near your laptop or smartphone for that matter. Isn't that great? We think that it is because it's the cool factor combined with the convenience and we really hope that you guys will take out some time to also explore what smartwatches can be beneficial for yourself so that if you want, you can get at least one of them and see what it can do for you, you know.
For our today's blog, we decided to feature a very neat Apple watch 3D mock-up PSD file for you guys that you can utilize to create designs for yourself and for the companies, etc. that you are working with. We are sure that you guys would know how to strategize the whole thing in order to deliver nothing but the best ideas and everything else to your clients but for those of you who are going to be working on something like this for the first time or need a little push, this part of the blog is especially for you guys so make sure that you read it till the end and we can bet that you will be able to make better and informed decisions with all the information and ideas!
Recommended: 10 Best Accurate Smart Watches For 2020
We carefully created this free 3D hand smartwatch mock-up PSD file that can be used for multiple types of businesses such as customization for individual orders as well as for bulk orders like companies getting stuff for their corporate partners in big numbers or surprising their team members with tokens of love so they get everything made that goes with the branding of the company too. Then you can also use the mock-up to showcase protective skins, covers and cases as well which you can also upload on your website, Facebook Shop and Instagram accounts too and when you know the designs that are most popular among your audiences, you can have those manufactured and then delivered accordingly.
That is how helpful mock-ups can be when it comes to a person's time, efforts as well as other resources such as money. You would only go for things to get manufactured and printed that you are more than 100 percent sure of, you know that everything is finalized, there won't be any revisions – none whatsoever and you are sure that you are only investing in all the right things and you will see how great everything will be by the end of the day.
Before we conclude the blog, we would also like you all to allow yourself and experiment with ideas; see what's happening around you, what your competitors are doing when it comes to bringing new stuff to the table and offering something much better and effective than that and we are sure that you won't regret taking bold decisions for yourself and for your business too.
That is all for today, you guys! We hope that you had a great time reading the blog and that you will also share it with your graphic designer friends and favorite colleagues as well. Don't forget to let us know if you guys have any feedback to share with us and while you are at it, feel free to send in your suggestions and special requests too so that we can work on them and get back to you guys in our upcoming blogs super soon.
Free 3D Hand Smartwatch Mockup PSD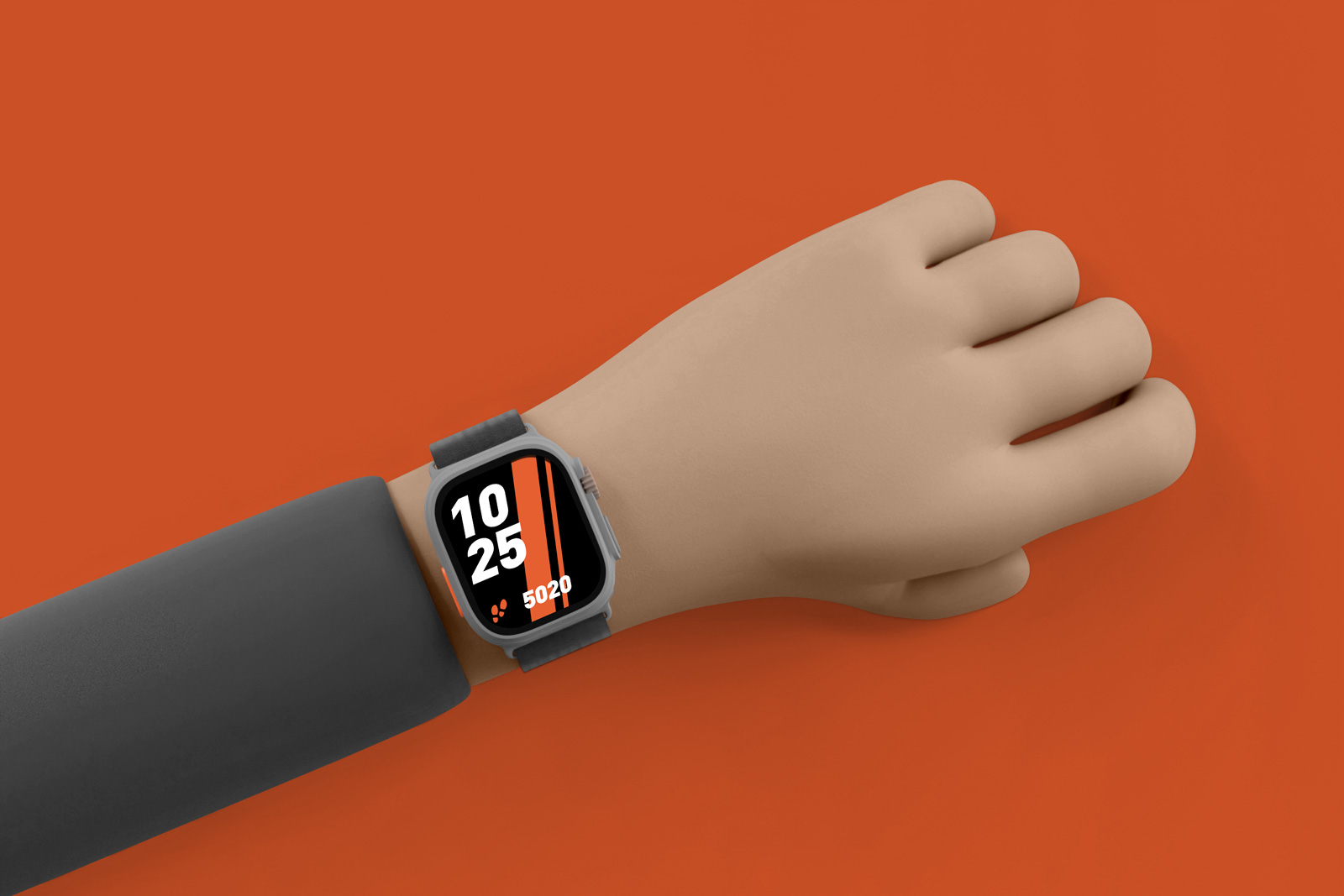 Available Format: Photoshop PSD
License: Free for personal and commercial usage
File Format: WinRAR
Mockup Resolution: 5000 x 3333 px
Artwork Size: 850 x 1010 px
Note:
1. Free Smartwatch Mockup is allowed to share online (A Must Linkback to this page)
2. Say thanks if you like or share/tweet with your friends. That means a lot to me.
3. And don't forget to follow or subscribe to receive more high quality premium freebies & awesome articles only.
Download Smartwatch Mockup
Recommended: